25 Easy Apple Dessert Recipes to Enjoy All Year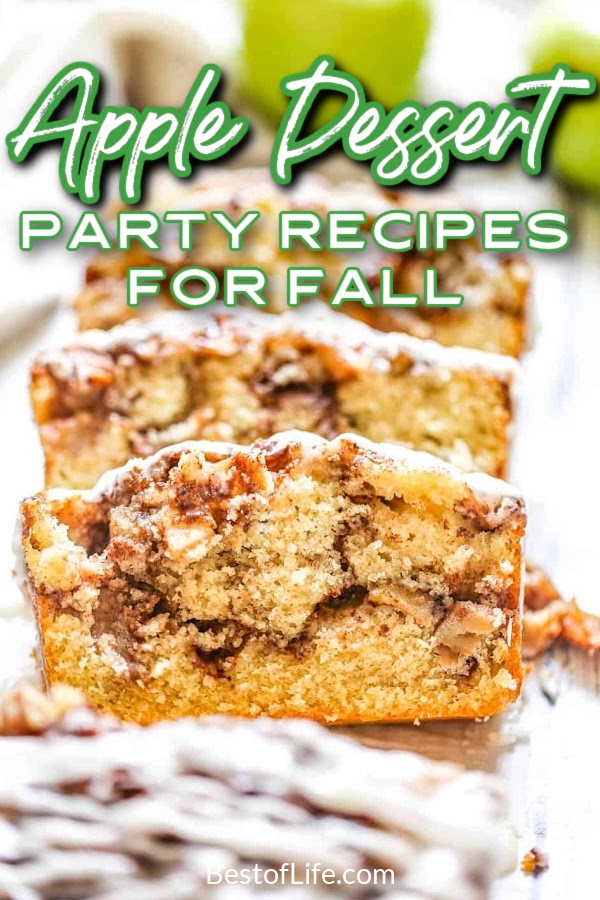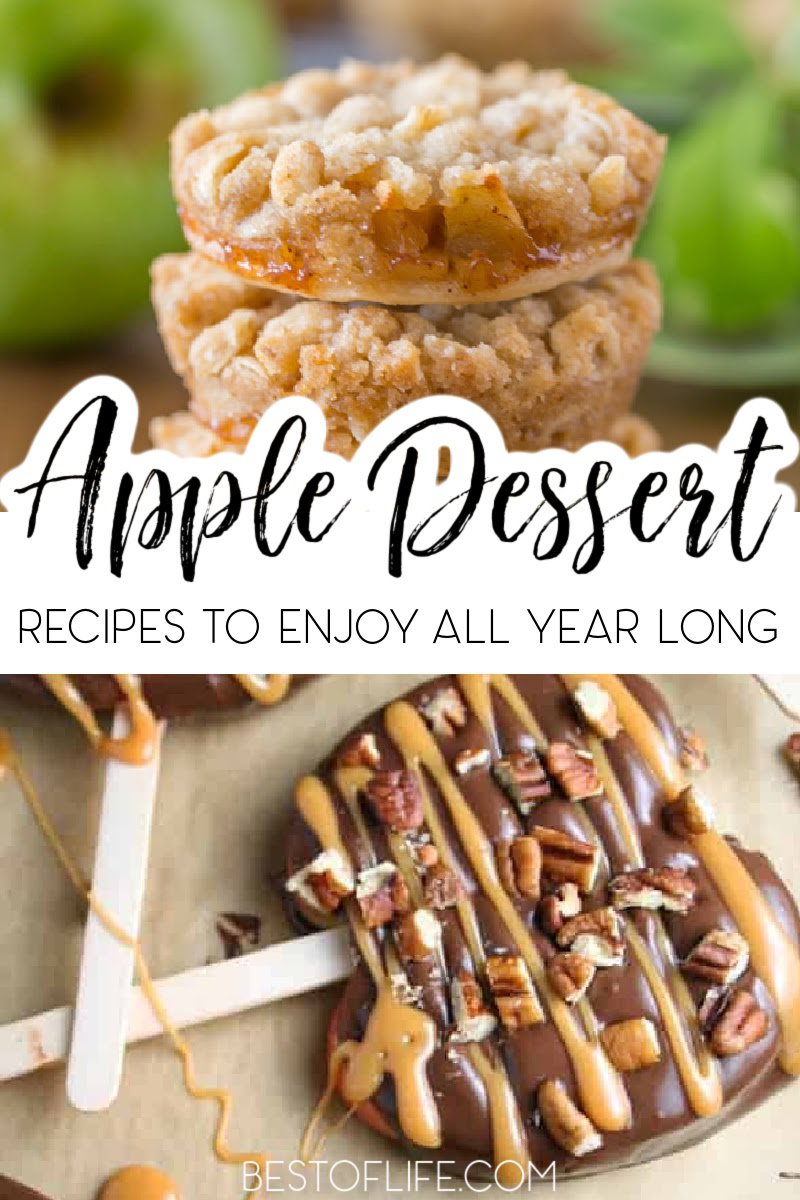 Sweets mesh very well with apples and together, they can make for a stunning dessert. There are many different apple dessert recipes that make it easy to choose one for any occasion. In fact, you could make a whole menu of desserts using apples.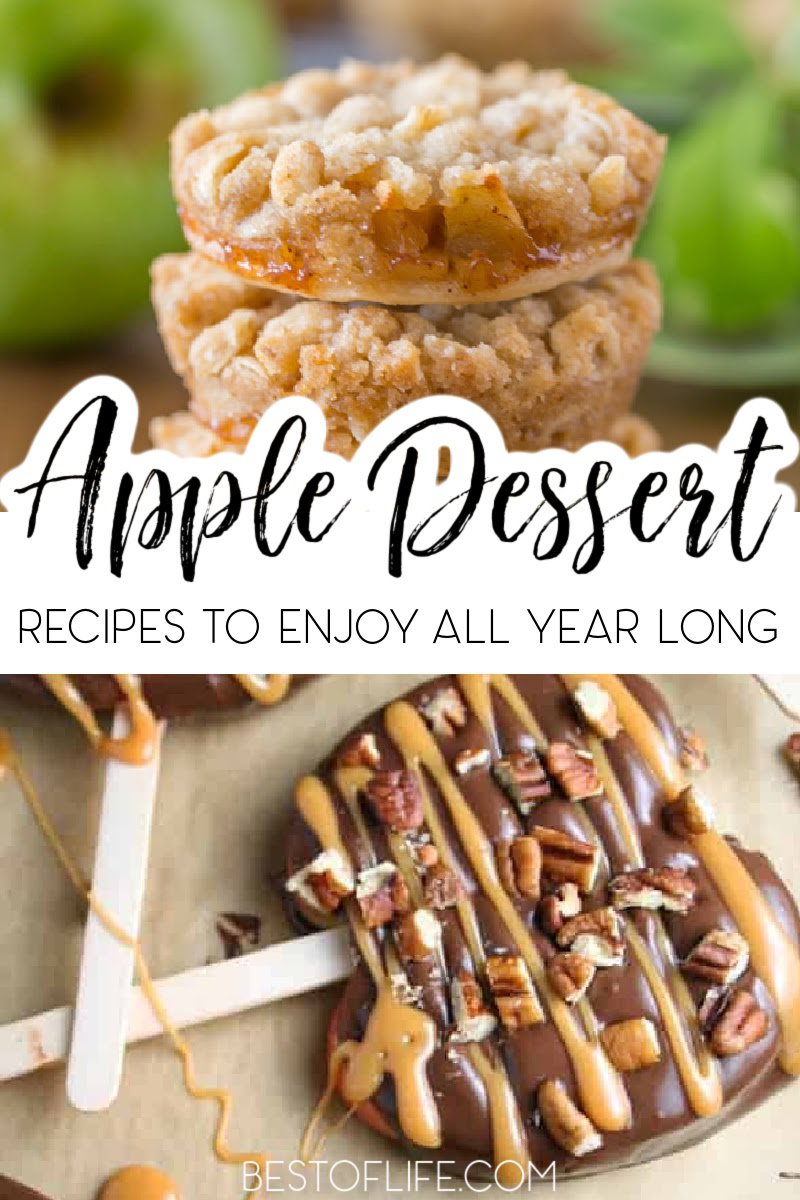 APPLES have become a bit of a staple in American foods. We use apples in many different ways and during almost every season of the year. One of the most popular ways to use apples in the kitchen is in desserts. Easy apple dessert recipes are perfect any time of year, but especially during fall.
Kids will love these apple recipes and they work perfectly for serving at parties. One of the most famous, all-American desserts is apple pie. However, apple pies are far from being the only dessert recipes that you can make.
Whether you need a decadent dessert or something to throw in a lunch box for children, it can be made with apples. Not only can you make a devilish dessert with apples, but you can also make healthier desserts. Once you've found the best apple dessert recipes, the rest will fall into place with ease.
Coach's Oats Apple Crisp | The Best of Life Magazine
Gluten Free Apple Cinnamon Cheerios Snacks | The Best of Life Magazine
Mini Apple Crumble Cups | The Best of Life Magazine
Slow Cooker Apple Crisp | Gimme Some Oven
Salted Caramel Apple Pie Bars | Sally's Baking Addiction
Apple Dessert Recipes
Fruit is already considered to be a snack thanks to the naturally sweet taste. But there is also that fruity flavor that we enjoy so much. You can use these recipes to make delicious desserts that are filled with apple flavor. But there will also be other flavors as well. Caramel goes really well with apples, for example.
Apple Crisp Shortbreads | Sober Julie
Classic Apple Turnovers | Erren's Kitchen
Crescent Roll Apple Dumplings | Sugar Apron
Caramel Apple Cobbler | Wine and Glue
Apple Fritter Rings | Just a Taste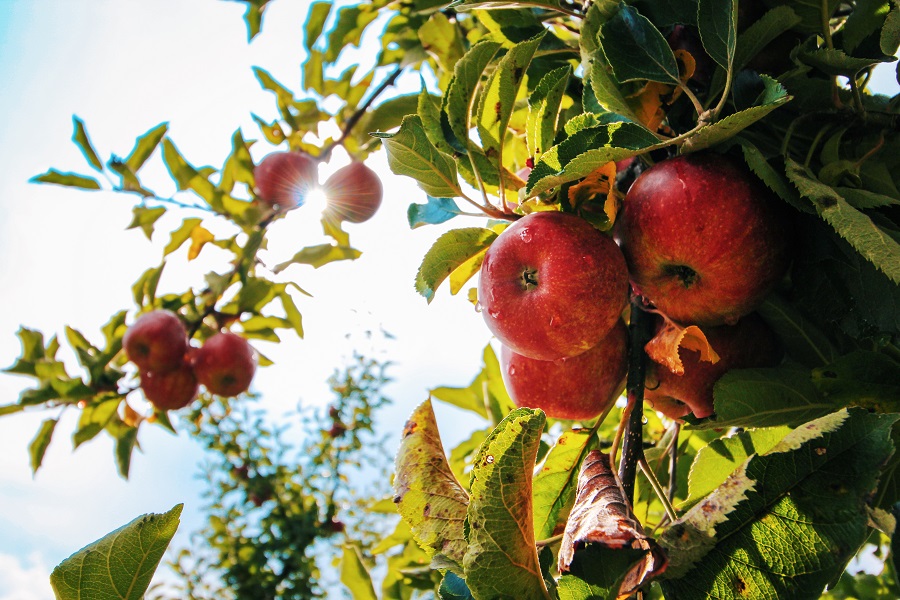 Picking Apples for Baking and Cooking
Picking your apples is just as important as finding the right recipes. However, making apple dessert recipes is all about picking the right apples for the recipe. There are apples that bake really well and then there are apples that cook really well.
It is important that you follow the recipe perfectly when it comes to what kind of apples you buy. Each recipe will let you know which type of apple you should use. Just be sure to listen or you may end up with a soggy crumble or firm applesauce.
Caramel Apple Crisp Mini Cheesecakes | Cakes Cottage
Cinnamon Apple Oatmeal Cookies | The Happier Homemaker
Caramel Apple Upside-Down Cake | Live Well Bake Often
Easy Caramel Apple Strudel | Crazy for Crust
Apple Cinnamon Roll Cake | Rumbly in My Tumbly
Storing Apples
Did you know that apples shouldn't be stored with other fruit and veggies? Apples emit ethylene gas which can ruin other fruits and veggies, especially those sensitive to ethylene gas. It is best to store the apples you plan on using for apple dessert recipes separately.
Apple-Cream Cheese Bundt Cake | Baked by Rachel
Chocolate Turtle Apple Slices | Mom Loves Baking
Baked Apple Donuts | The Cake Blog
Caramel Apple Cheesecake Bars | The Girl Who Ate Everything
Apple Pie Bombs | Oh, Sweet Basil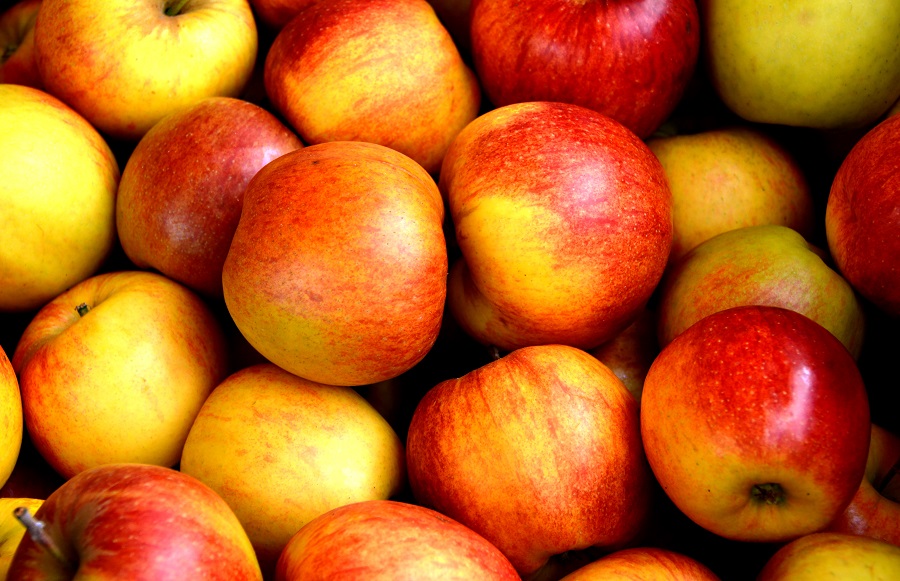 Peeling Apples
Peeling apples for baking and cooking is not exactly the part we look forward to during the planning stage. But there are some tips to make peeling apples easier. Start with the top and the bottom so that you have an easy place to start and finish.
You can then start at the top and try to peel all the way around the apple. Peel away from your body to stay as safe as possible.
Apple Blondies | Num's the Word
Country Apple Fritter Bread | The Baking Chocolatess
Apple Pie Apples | Deliciously Sprinkled
Dutch Apple Pie Cookies | Lovely Little Kitchen
Apple Pandowdy | A Family Feast
Apple Pie Bread Pudding | Landeelu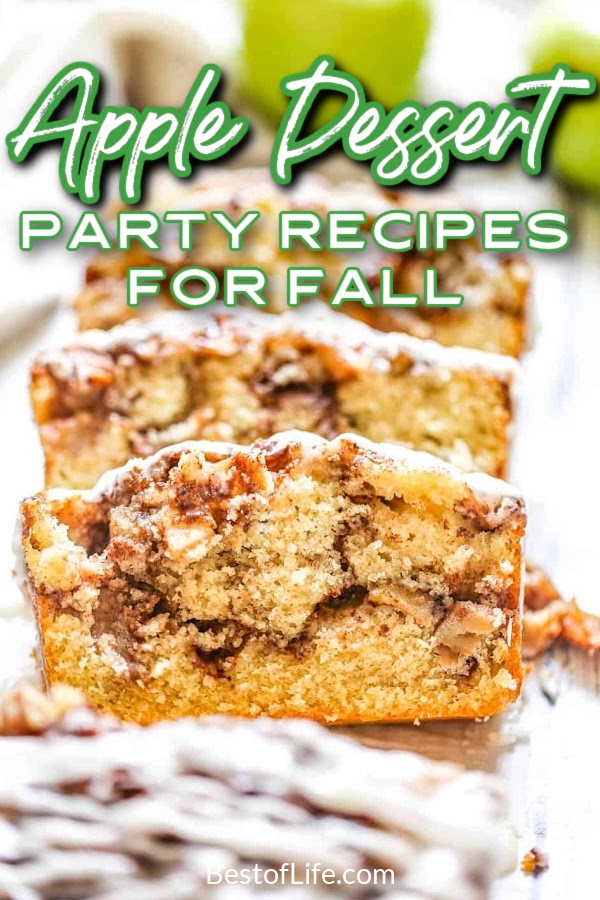 More Dessert Recipes
Healthy Oatmeal Balls Recipes for a Perfect Snack | Not all desserts need to be healthy but not all healthy desserts need to taste bad either.
Halloween Puppy Chow Recipe | Puppy chow doesn't have to be just for Hallwoeen. You can make puppy chow for any occasion, just change the candy and the colors you use in the recipe.
Easy Edible Cookie Dough Bites Recipe | Cookie dough is best unbaked but that is also not safe. Luckily, there are ways you can eat cookie dough safely.
Gluten Free Desserts for Parties that Everyone will Love | Desserts need sweetness, not gluten.
Easy Kentucky Bourbon Balls Recipes | Kentucky Bourbon Balls may not be the first dessert on your list. However, they are definitely worth trying.