Best Quotes From Game of Thrones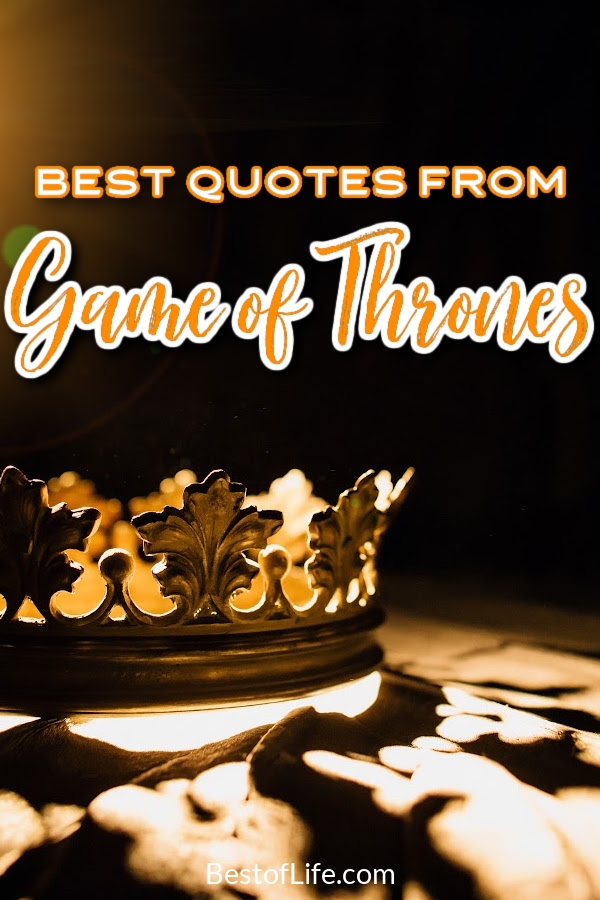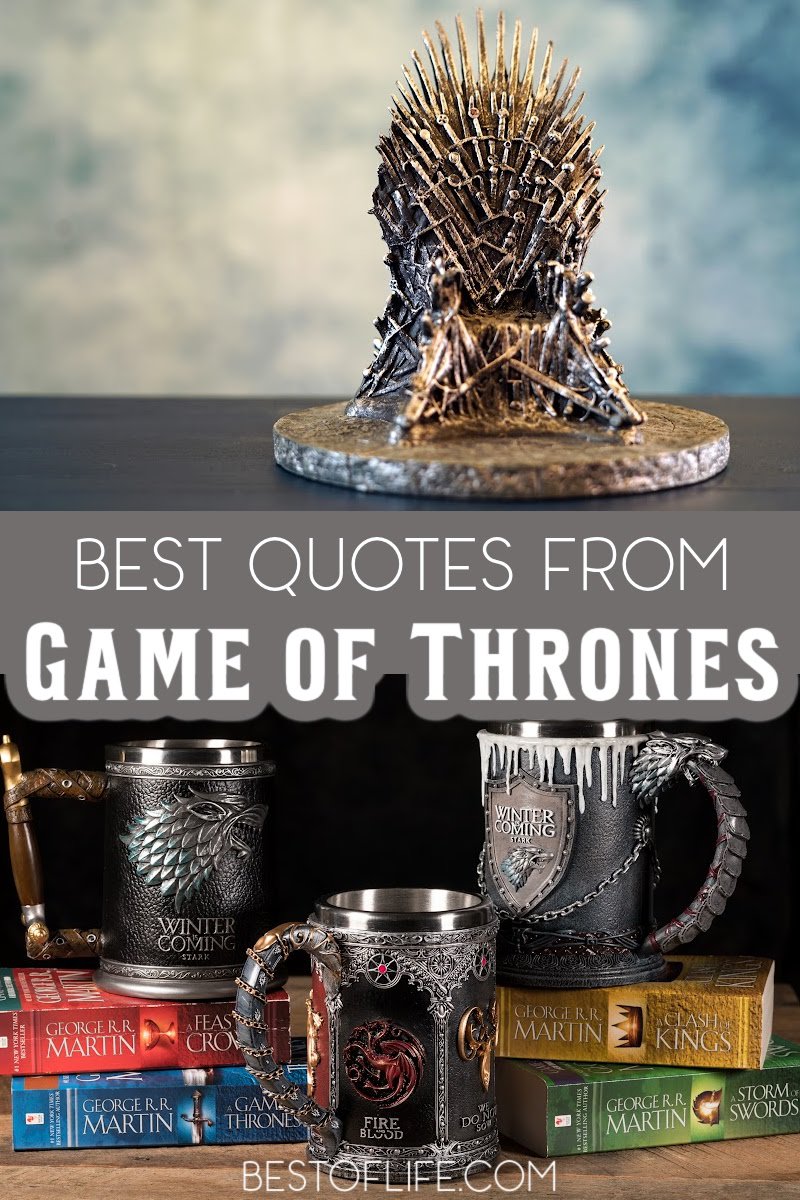 Game of Thrones(GoT) is art in many different ways, from lighting to set design and, most importantly, in writing. If you really pay attention, though, you can find some of the best quotes from Game of Thrones that may just teach you something about the English language.
You may not be speaking them in everyday conversation, but you will surely remember the best quotes from Game of Thrones. These quotes come from all the many different seasons of GoT. That includes the episode I'm watching as I type this.
This means there may be spoilers if you're not fully caught up. That is your only warning. Also, GoT uses some adult language, and so will some of the quotes below.
Best Quotes From Game of Thrones
"Money buys a man's silence for a time. A bolt in the heart buys it forever."– Petyr "Littlefinger" Baelish
"You're Mine. Mine, as I'm yours. And if we die, we die. All men must die, Jon Snow. But first we'll live."– Ygritte
"He would see this country burn if he could be king of the ashes."– Lord Varys
"The man who passes the sentence should swing the sword."– Eddard Stark
"I'm not going to stop the wheel. I'm going to break the wheel"– Daenerys
"Power resides where men believe it resides. It's a trick, a shadow on the wall. And a very small man can cast a very large shadow."– Lord Varys
"Let me give you some advice, bastard. Never forget what you are. The rest of the world will not. Wear it like armor, and it can never be used to hurt you."– Tyrion Lannister
"Any man who must say 'I am the king' is no true king."– Tywin Lannister
"It's not easy being drunk all the time. Everyone would do it if it were easy."– Tyrion Lannister
"A lion doesn't concern himself with the opinions of a sheep."– Tywin Lannister
"Can a man still be brave when he's afraid?"-Bran "That's the only time a man can be brave."– Eddard Stark
"People work together when it suits them. They're loyal when it suits them. The love each other when it suits them, and they kill each other when it suits them."– Orell
"There are no men like me. There's only me."– Jaime Lannister
"A reader lives a thousand lives before he dies. The man who doesn't read lives only one."– Jojen Reed
"Death is so final. Yet life is full of possibilities."– Tyrion Lannister
"When you tear out a man's tongue, you are not proving him a liar, you're only telling the world you fear what he might say."– Tyrion Lannister
"Bargaining with oathbreakers is like building on quicksand."– Brynden "Blackfish" Tully
Now get out there and put these quotes from Game of Thrones to use and let us know what you stream next.
Many people tune in Sunday nights to HBO to see the advancement of the story, crossing their fingers and hoping that their favorite character isn't hung from the gallows or found on the wrong side of a blade by the end of the episode.
Game of Thrones has become hugely popular and so have the best quotes from Game of Thrones. You can catch up with any of the past seasons now!
More Quotes
Powerful Quotes For Entrepreneurs | There is more power to be had, not just in Westeros but in our universe.
Funny Smartass Quotes About Relationships | There are some quotes out there that even Tyrion Lannister would have to admit are pretty smartass.
Quotes About Surrounding Yourself with Happiness | We all could think of a few people in King's Landing that needed a bit more happiness around them.
Best Quotes about Living with Intention | Daenerys Targaryen lived her life with purpose. It may not have worked out the way she thought, but no one can say she didn't succeed in ending King's Landing.
Best Quotes About Change for the Better | Rob has gone through a lot of change, but maybe he didn't have the right quotes to help those around him change.