Beautiful Spring Quotes for The Season of Revival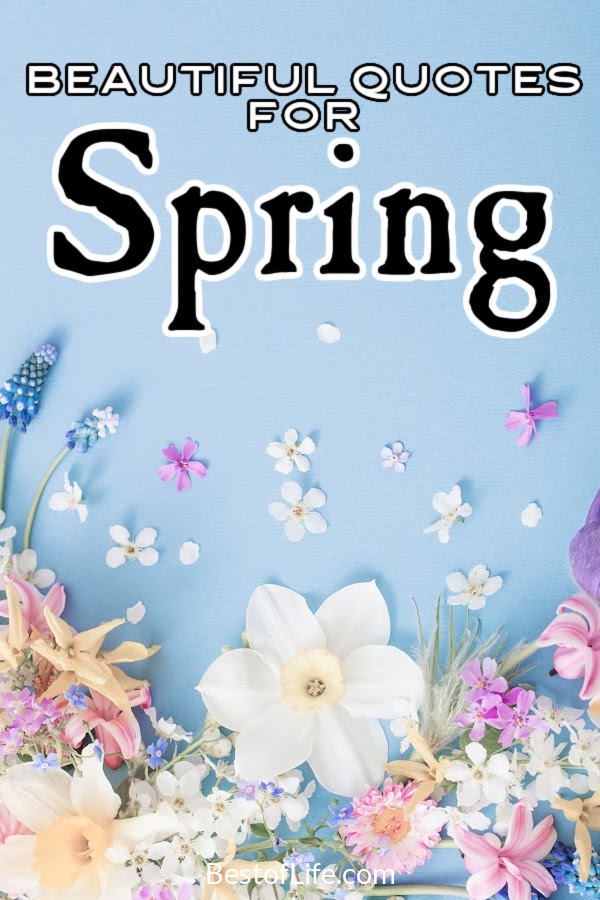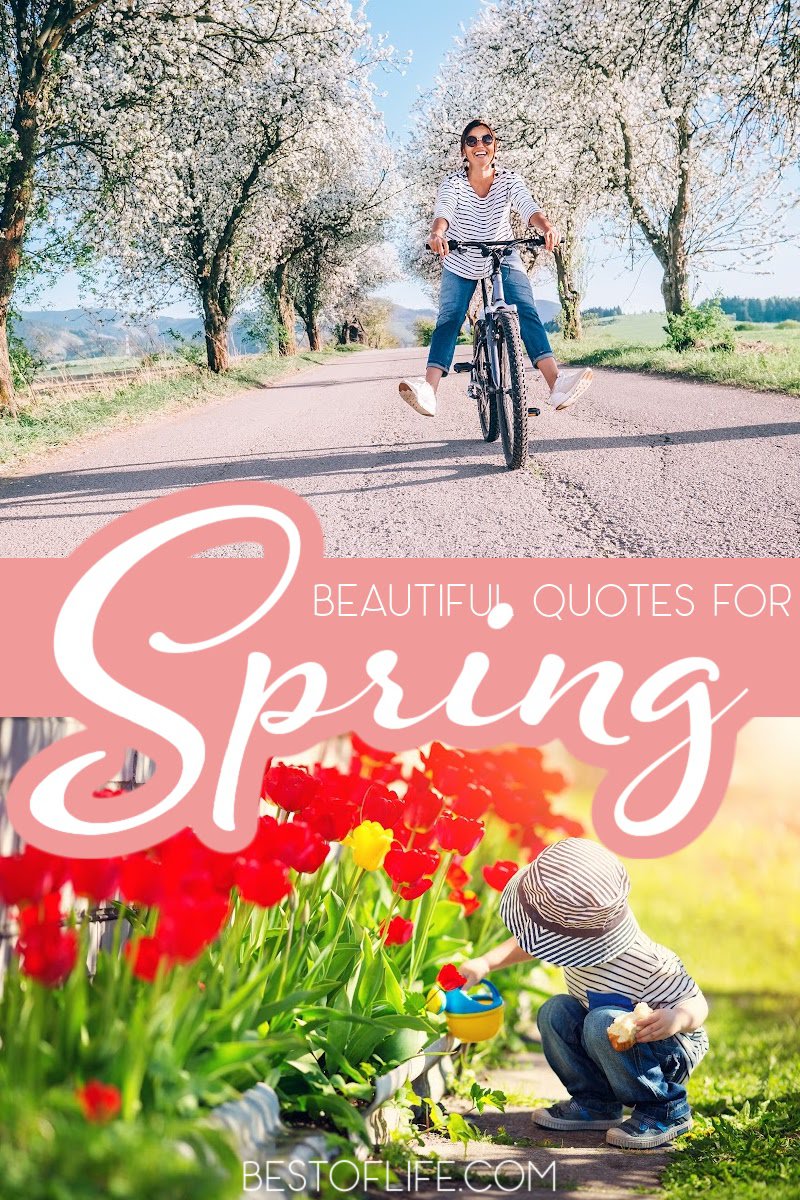 Nature is coming back to life all around us during spring after cold and wet winters. Some people consider spring the season of revival for that very reason. We can also prepare ourselves for a personal revival with some beautiful spring quotes for the season.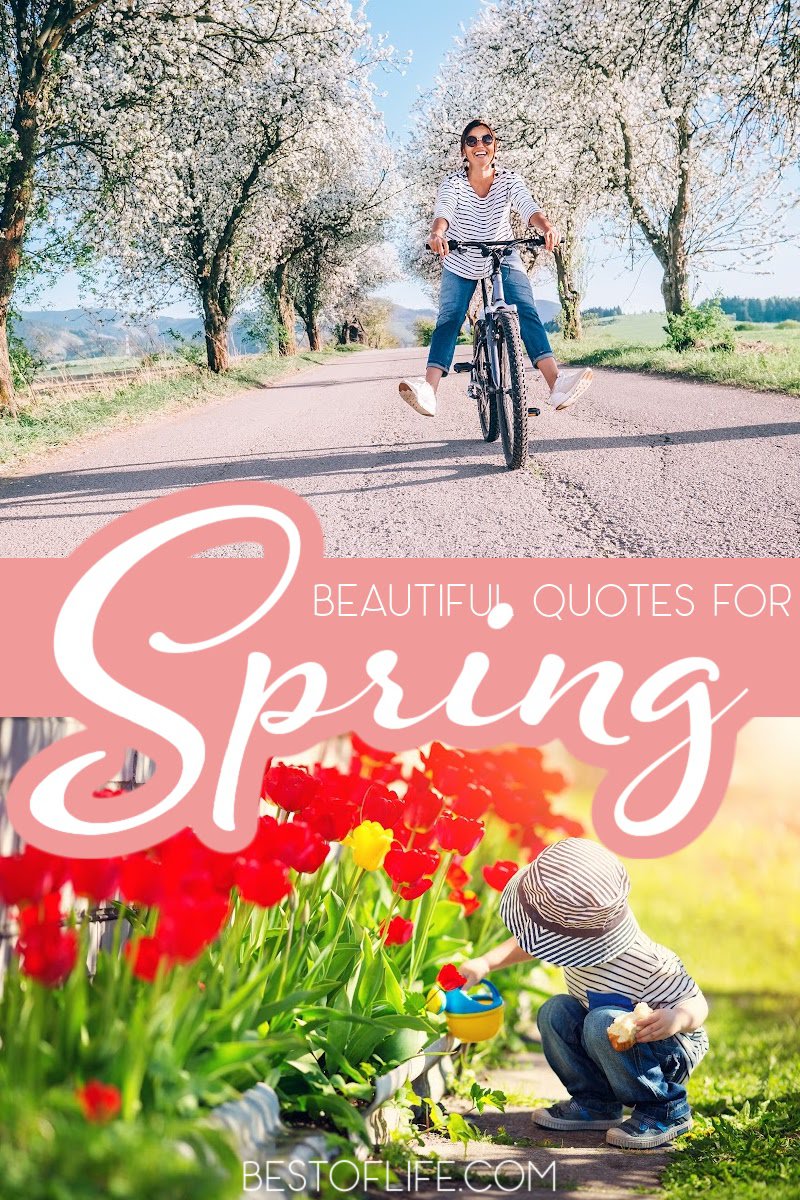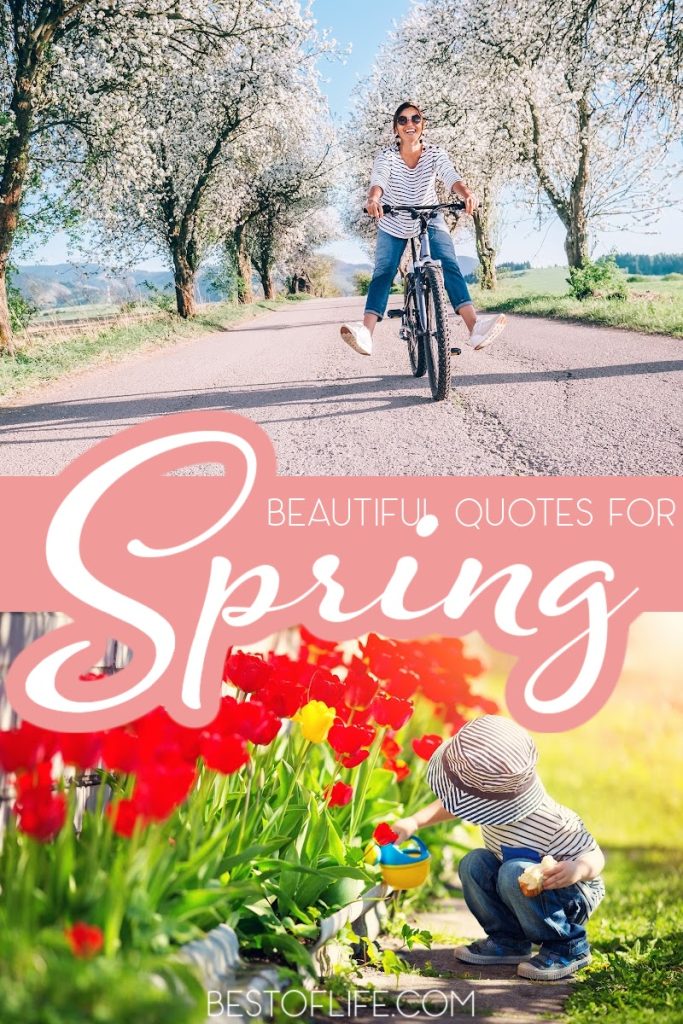 There are some beautiful spring quotes we can use to inspire us to take in more natural beauty as everything blooms around us. We can find deeper meaning in everything around us, even the things we cannot control.
For example, seasons have more profound meaning to us all, feelings, vibes, and aesthetics that we can feel. Winter is the season of togetherness. We celebrate getting cozy with loved ones as we bundle up for the colder weather.
But it is also a time of letting things go and making room for the future. That future starts with spring. We watch as nature returns to life after seemingly dying off during winter. Flowers are blooming and showing their vibrant colors, trees are green again, and the sun breaks through the clouds more often.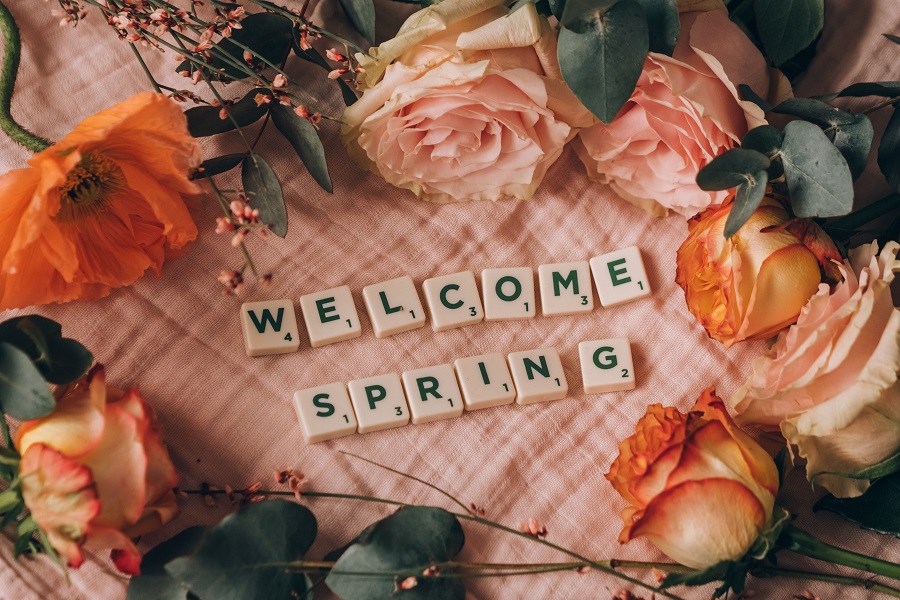 It feels like the season of revival as nature comes to life in beautiful ways. We must stop and appreciate the show nature puts on. Of course, we all know we should stop and smell the roses more often.
But this is more about reminding ourselves that there is brightness at the end of the tunnel. Winter has been cold, wet, and gloomy, but everything is different in spring. We can use this reminder that it is time for us to bloom again and shake off the heavy coats and welcome a bright, beautiful tomorrow.
These beautiful spring quotes can help prepare us for this change in nature and life.
Beautiful Spring Quotes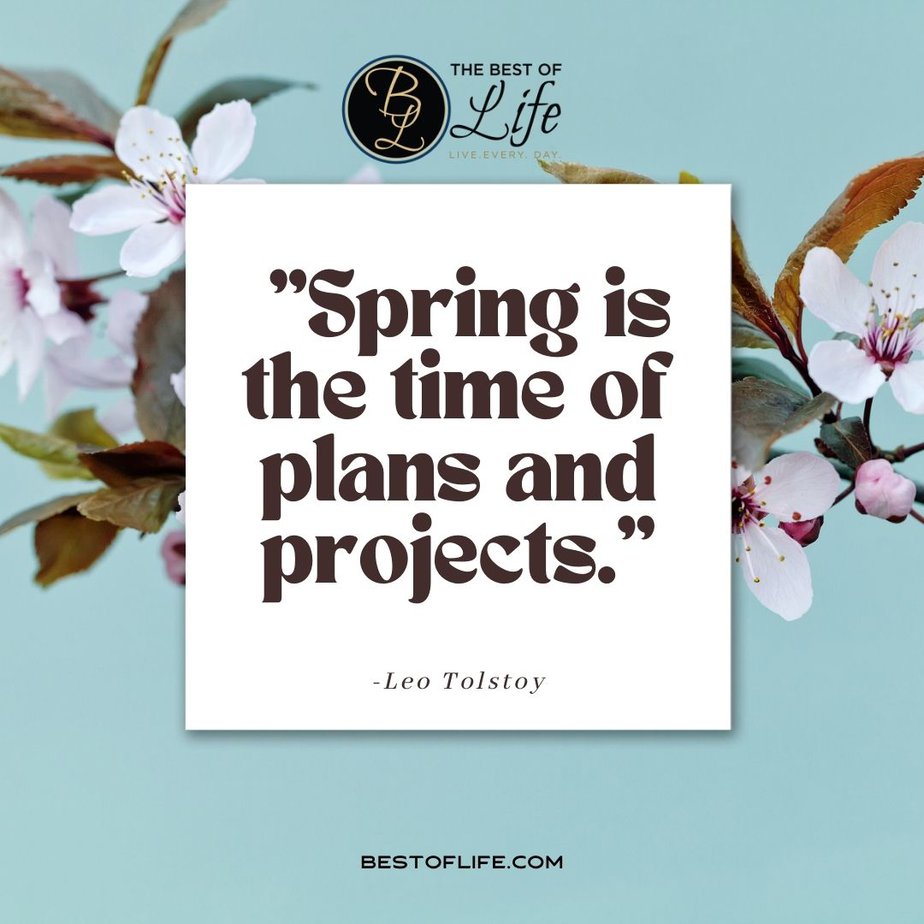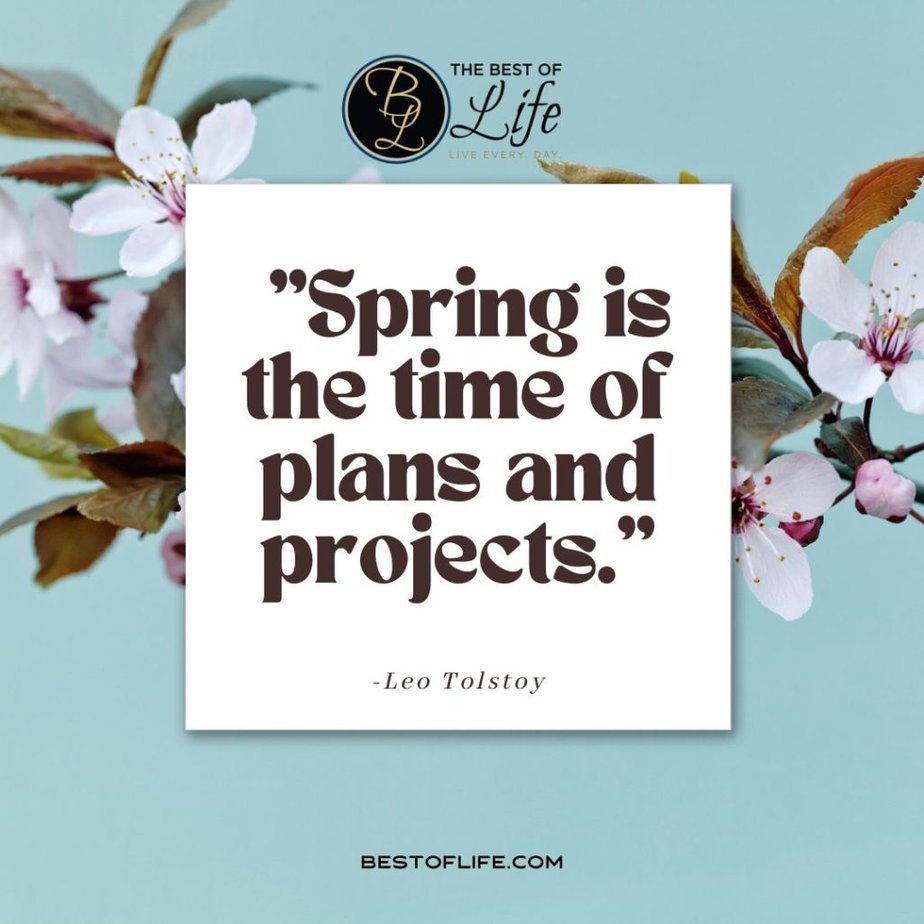 "Spring is the time of plans and projects." -Leo Tolstoy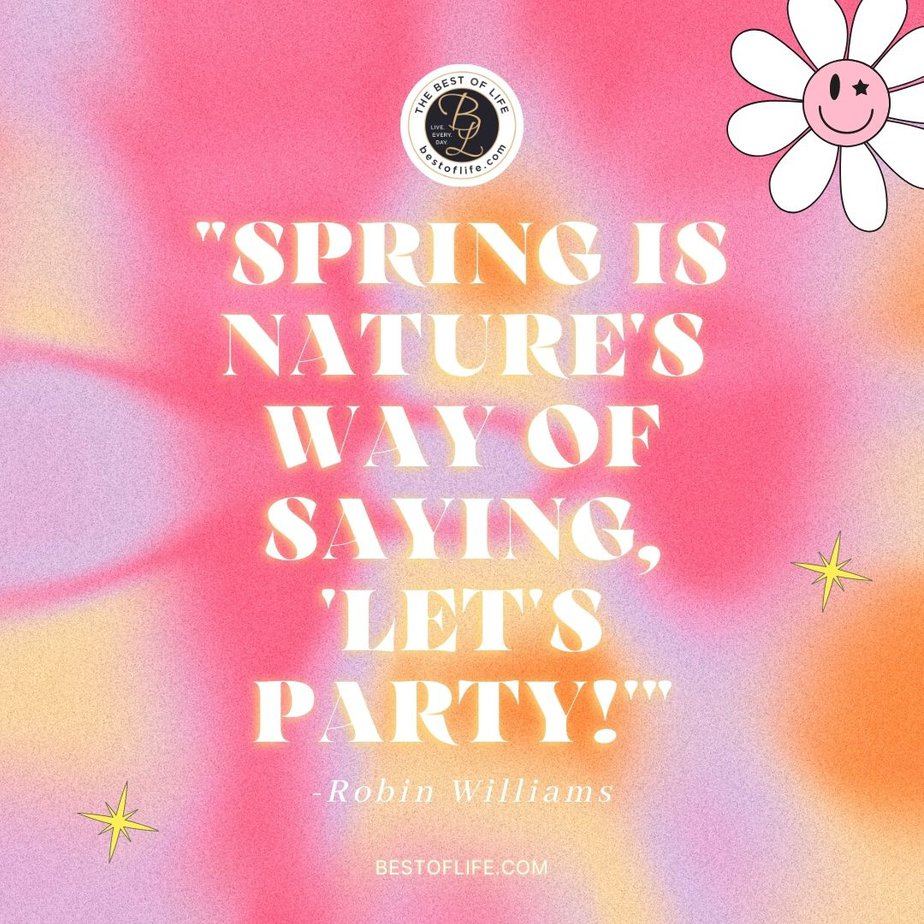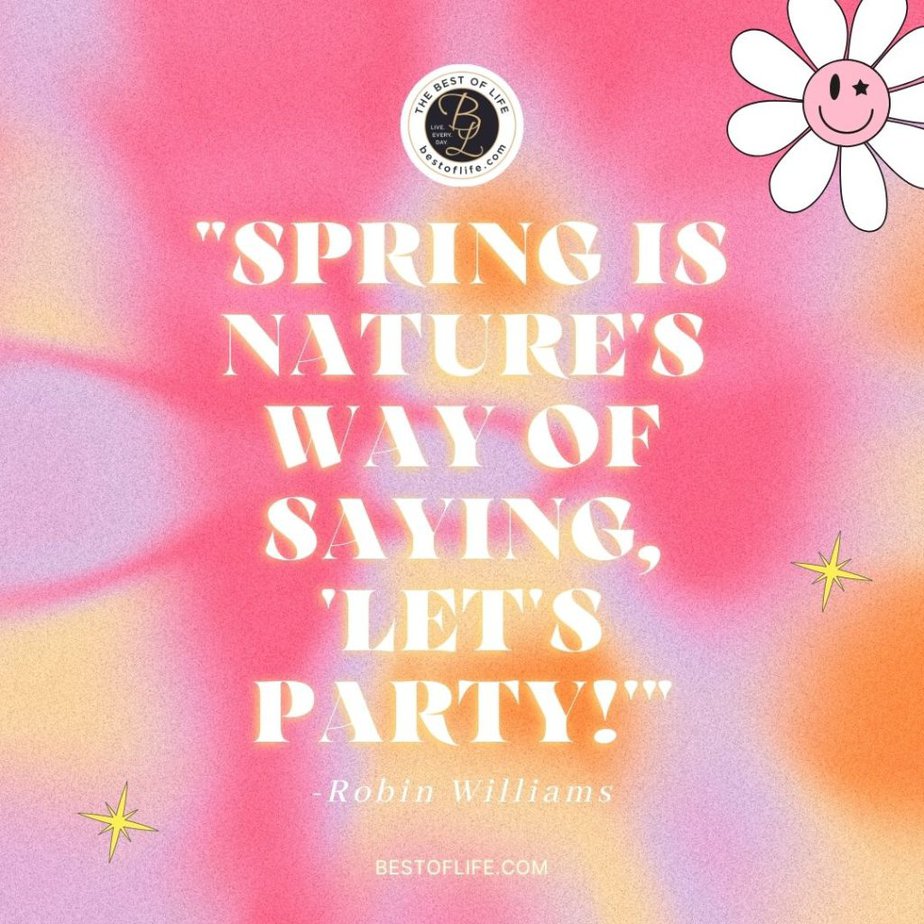 "Spring is nature's way of saying, 'lets party!'" -Robin Williams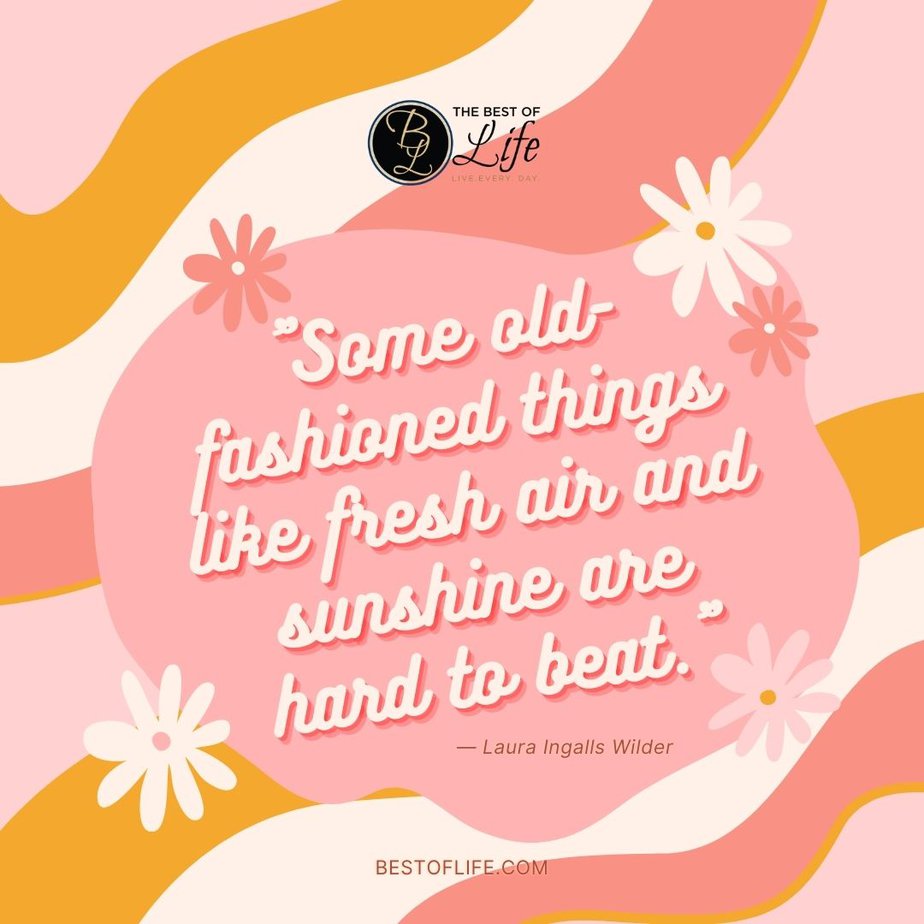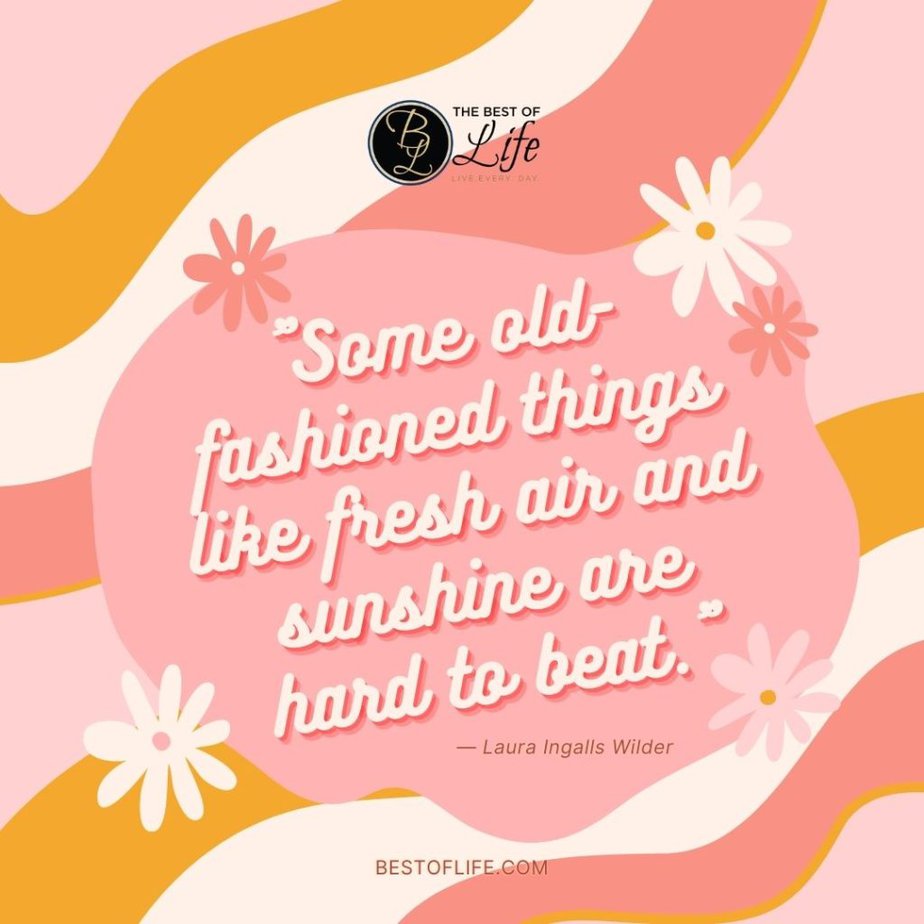 "Some old-fashioned things like fresh air and sunshine are hard to beat." -Laura Ingalls Wilder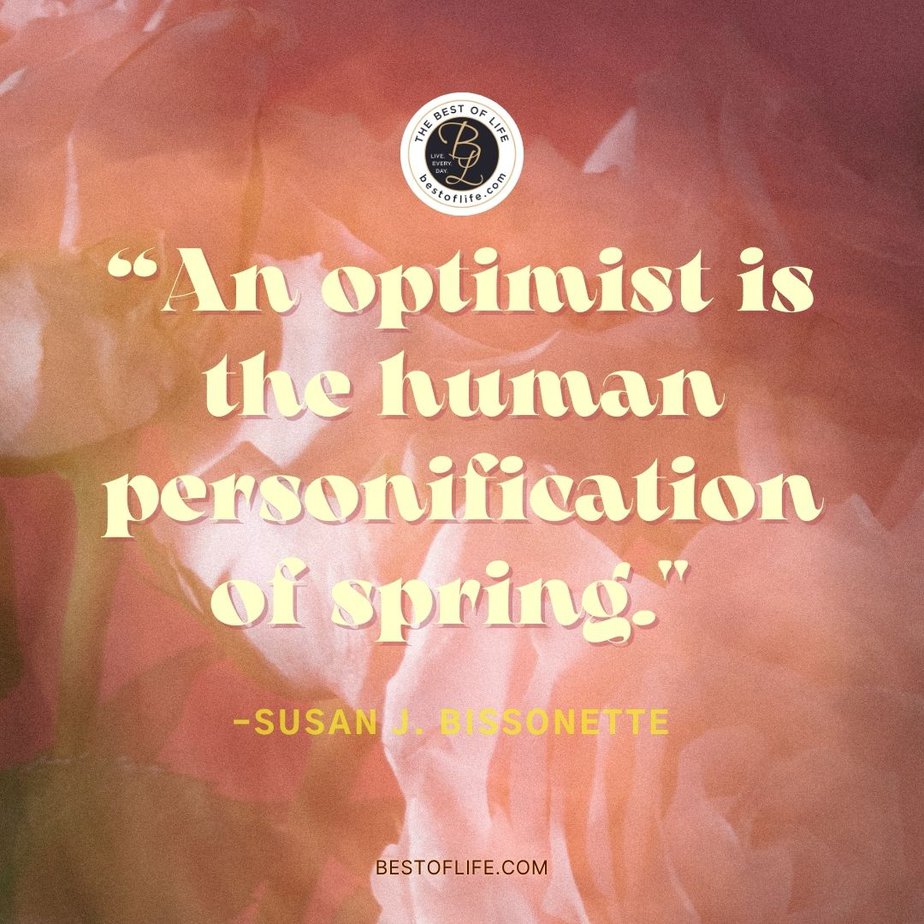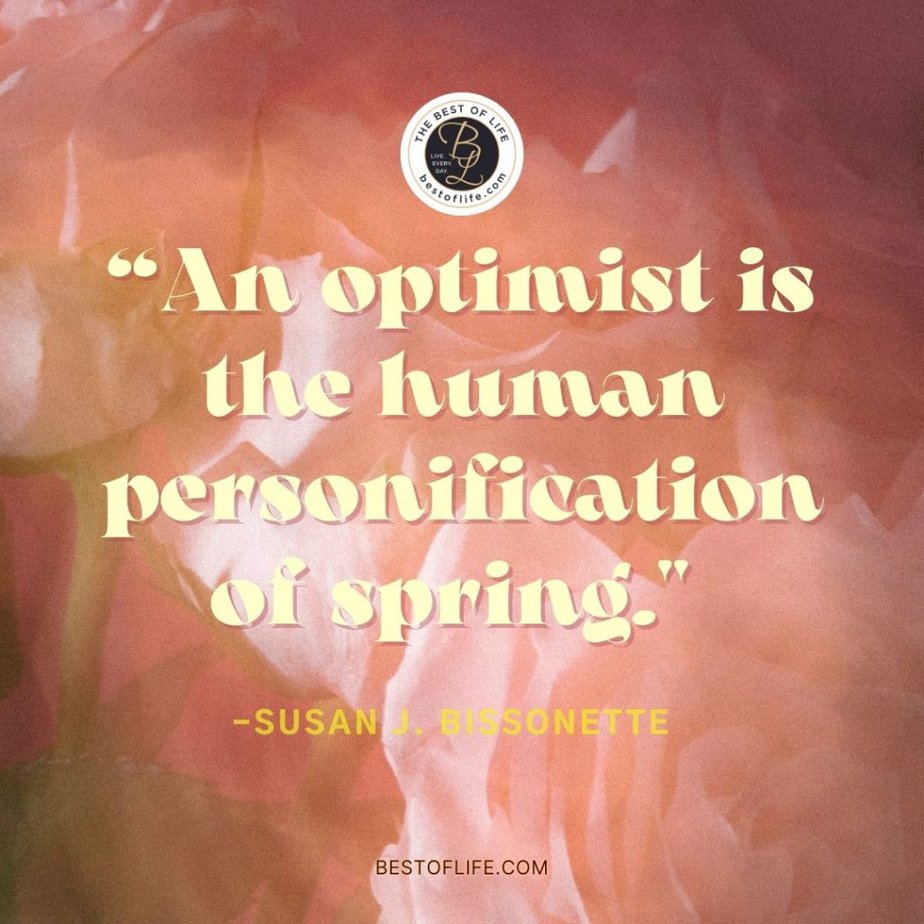 "An optimist is the human personification of spring." -Susan J. Bissonette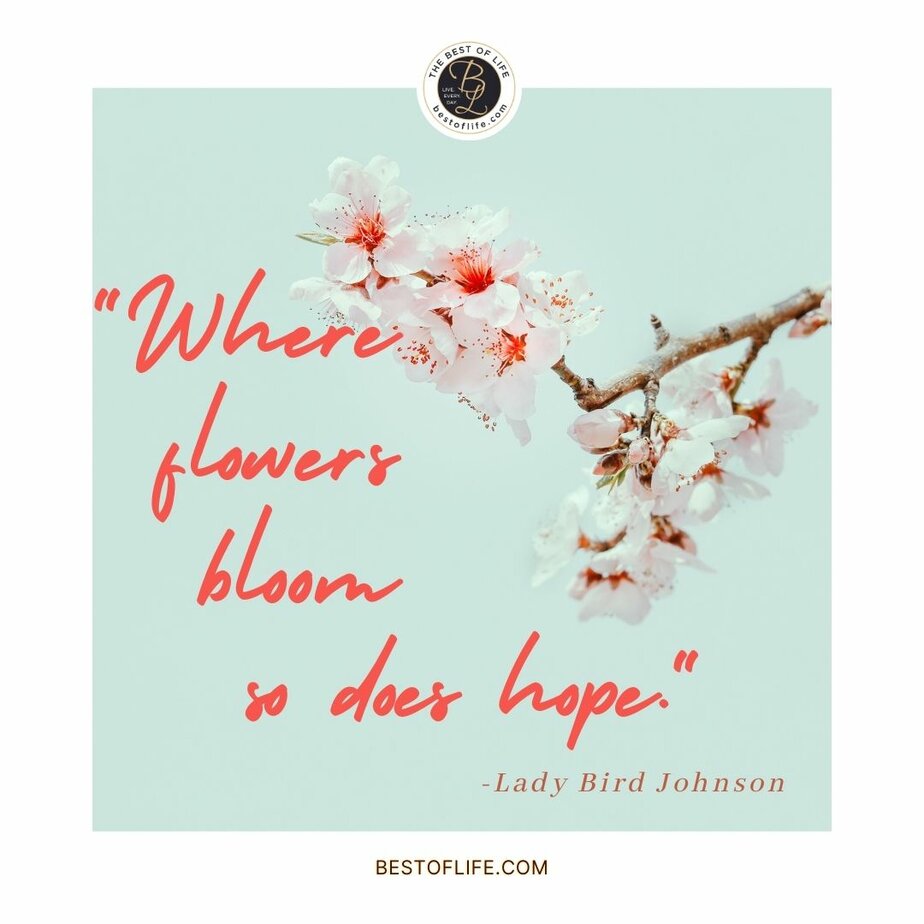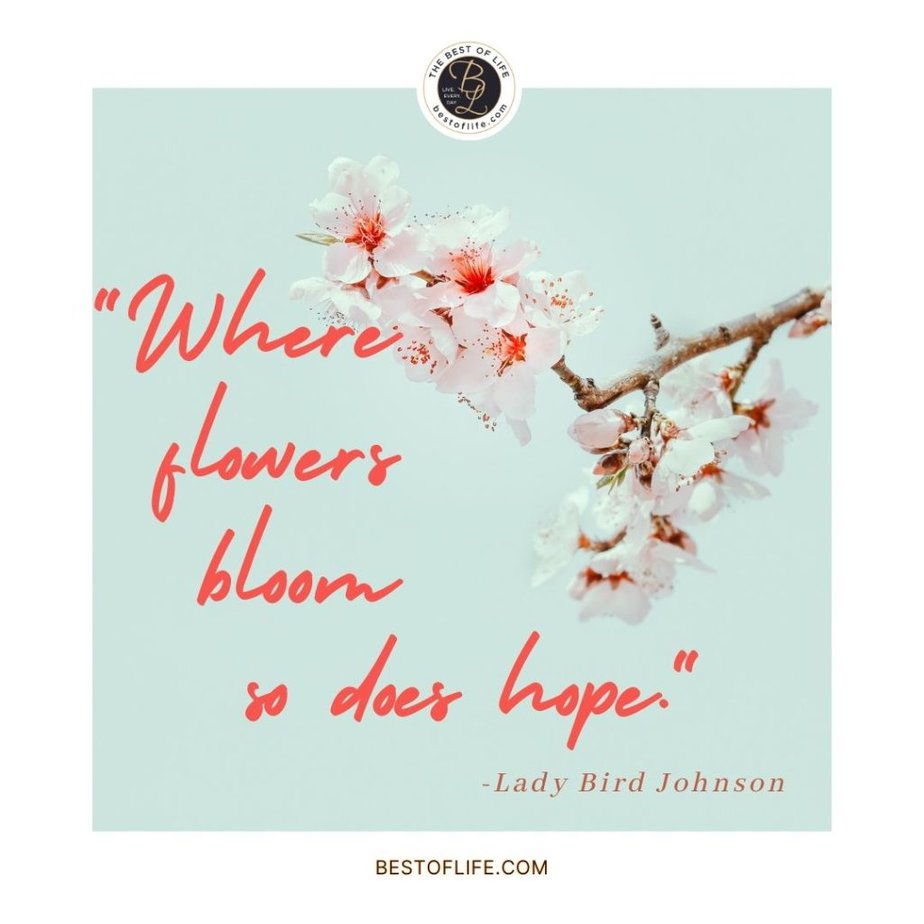 "Where flowers bloom, so does hope." -Lady Bird Johnson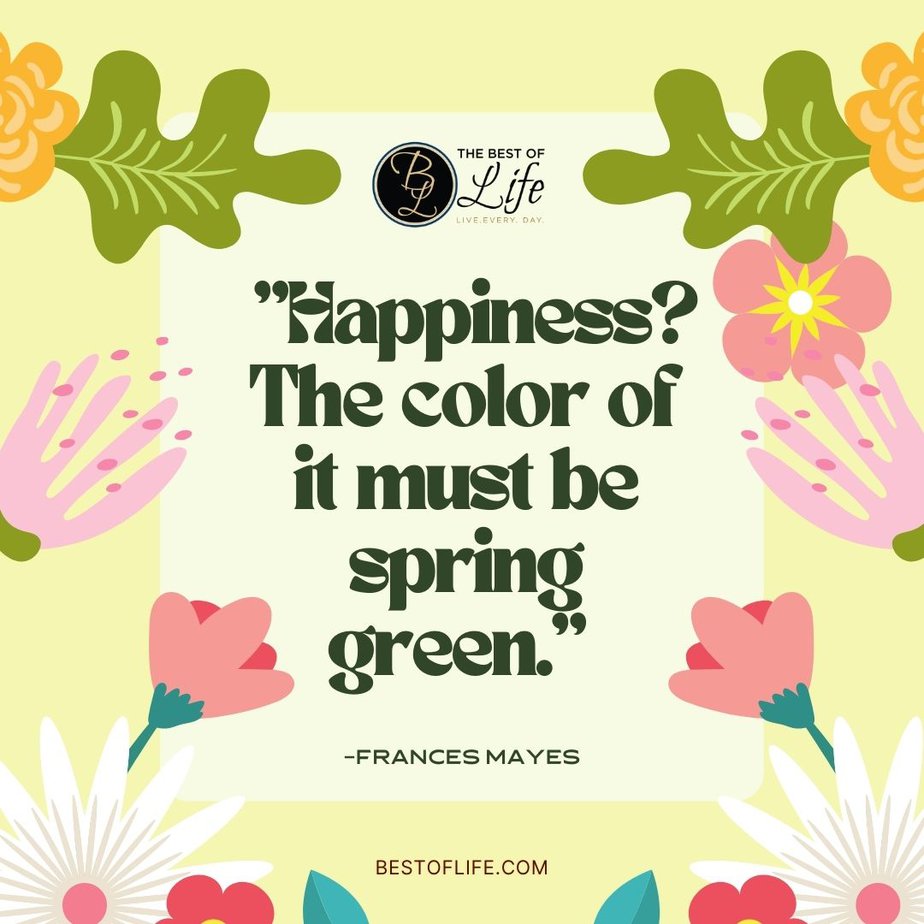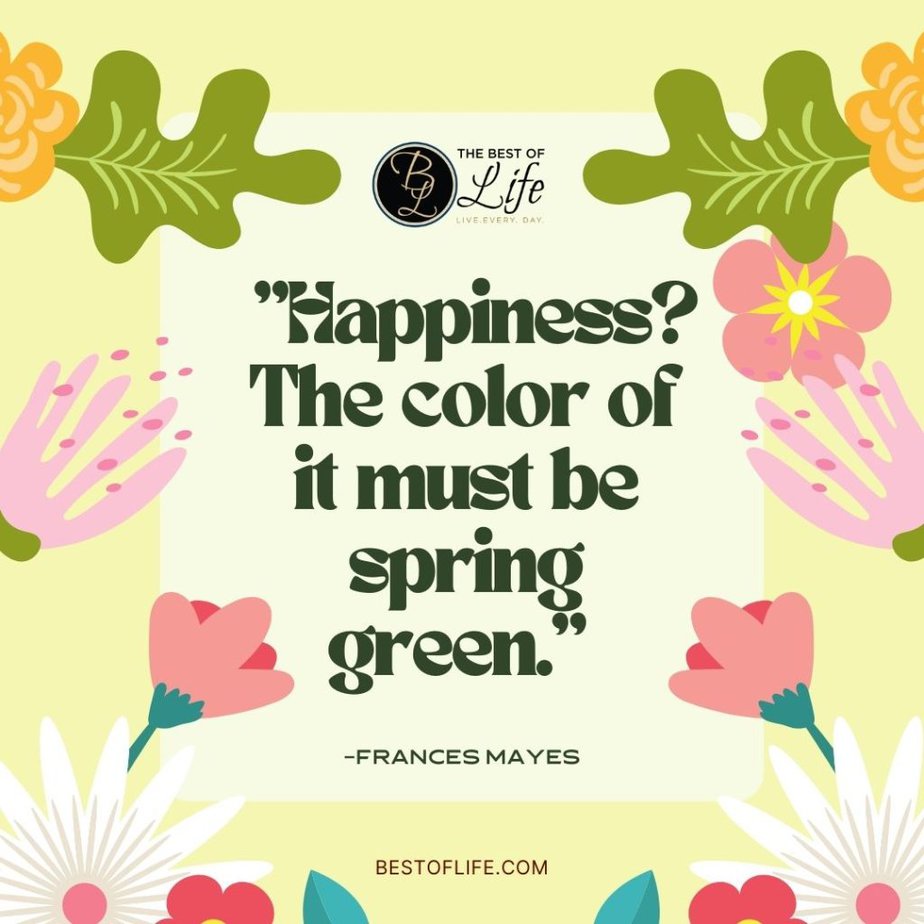 "Happiness? The color of it must be spring green." -Frances Mayes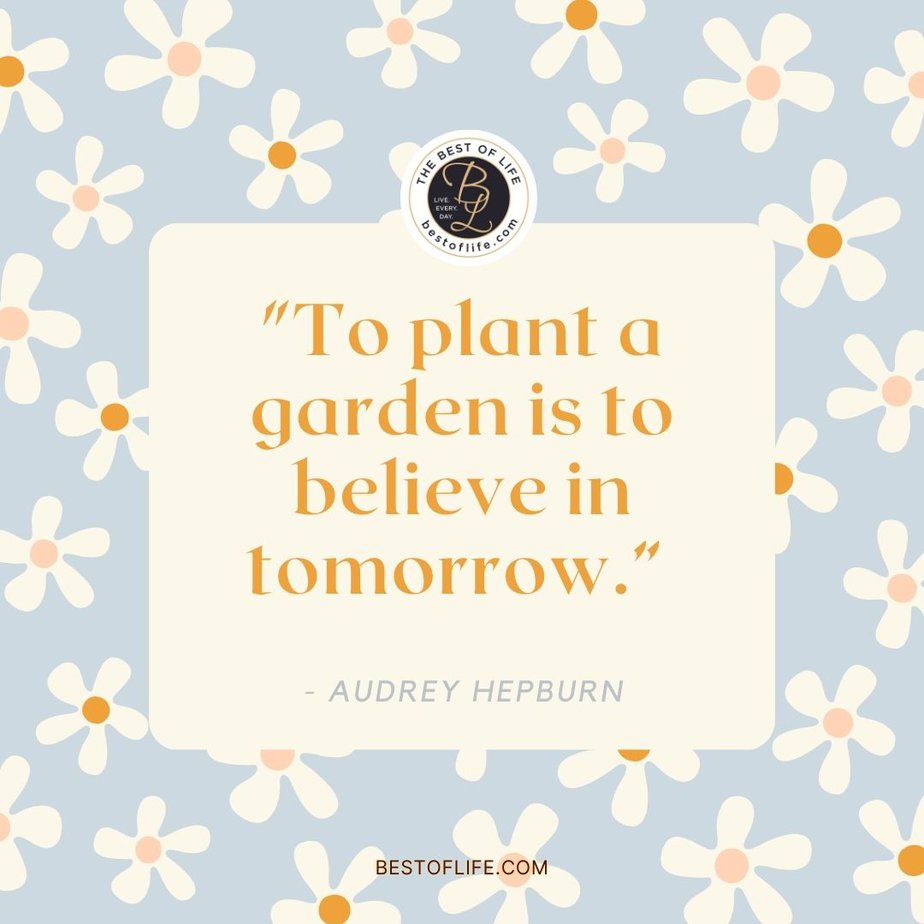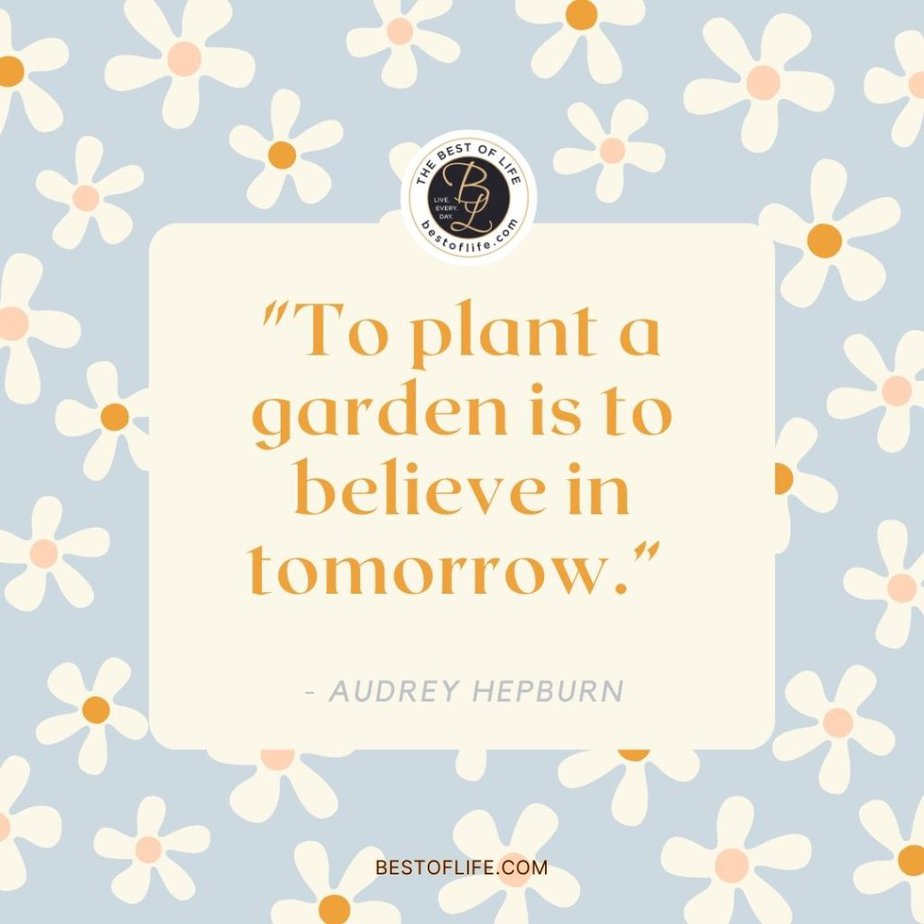 "To plant a garden is to believe in tomorrow." -Audrey Hepburn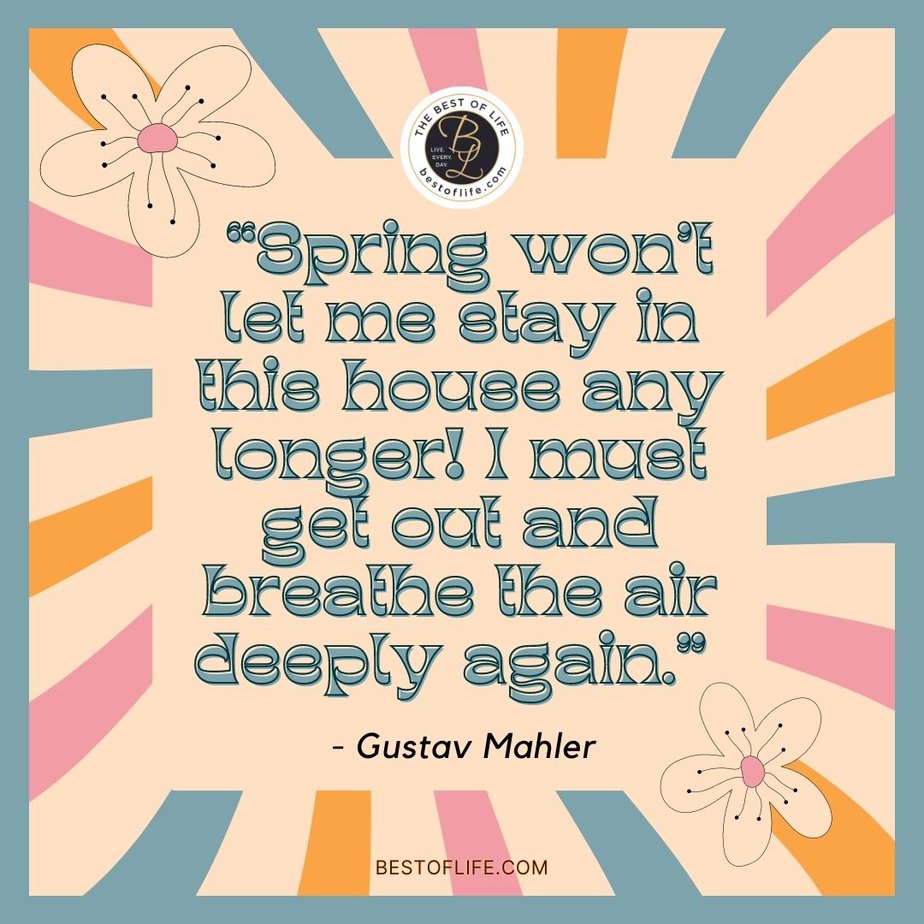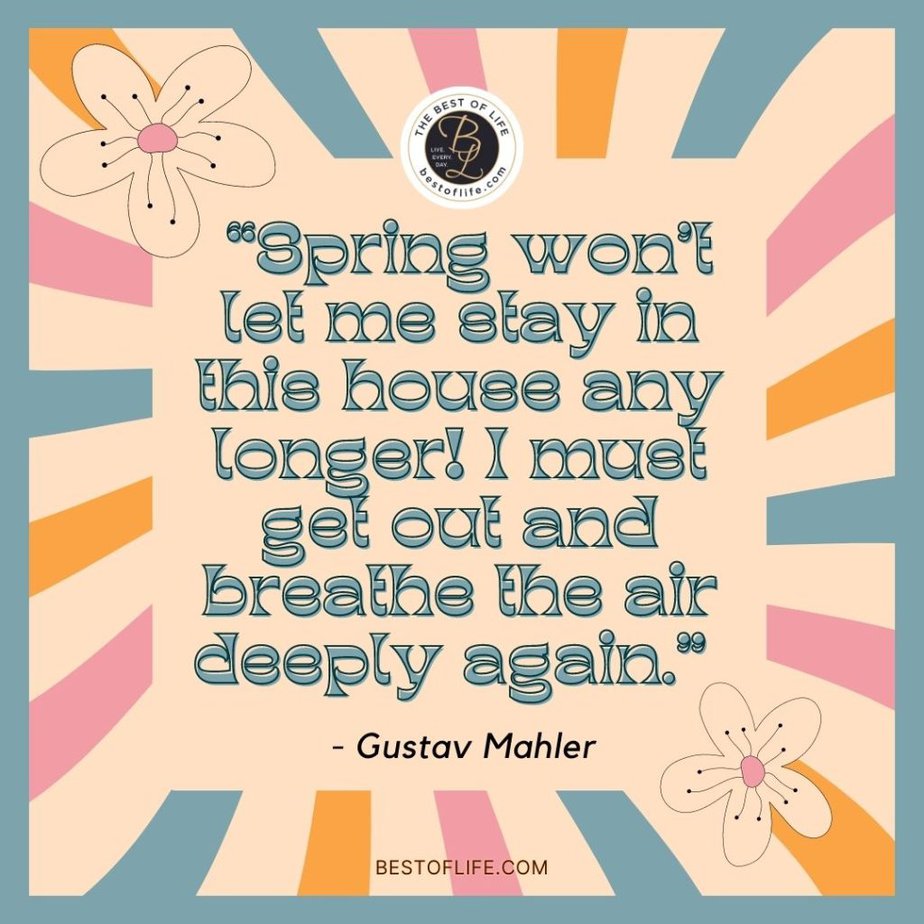 "Spring won't let me stay in this house any longer! I must get out and breathe the air deeply again." -Gustav Mahler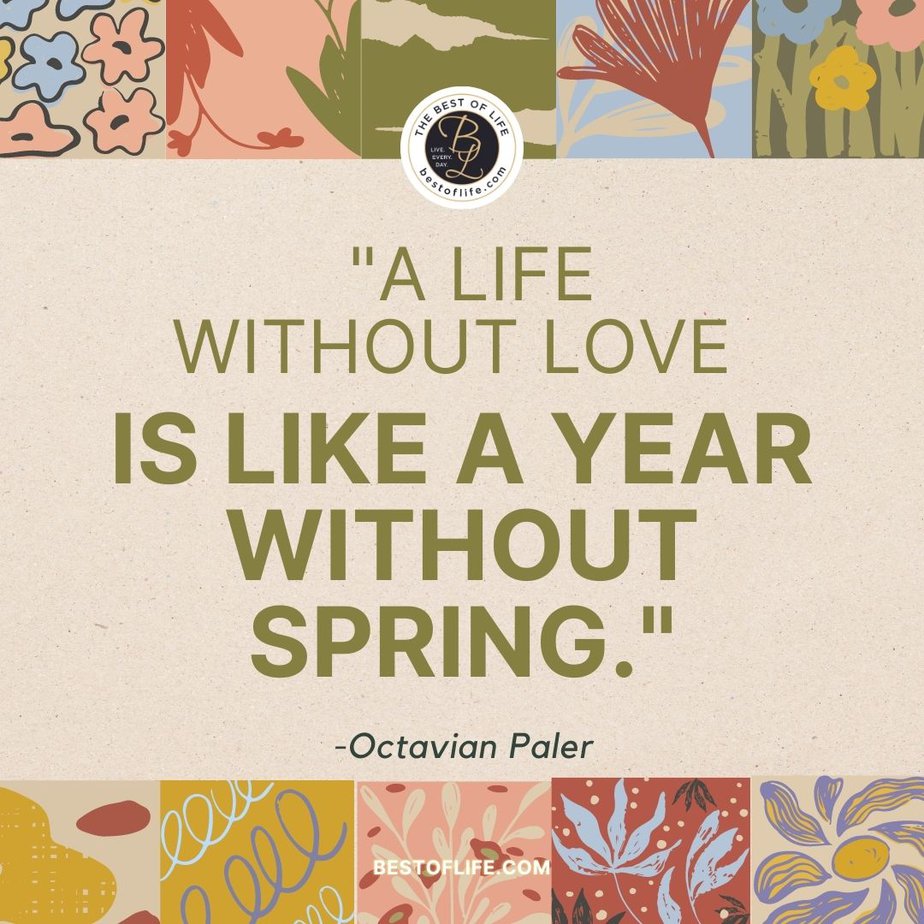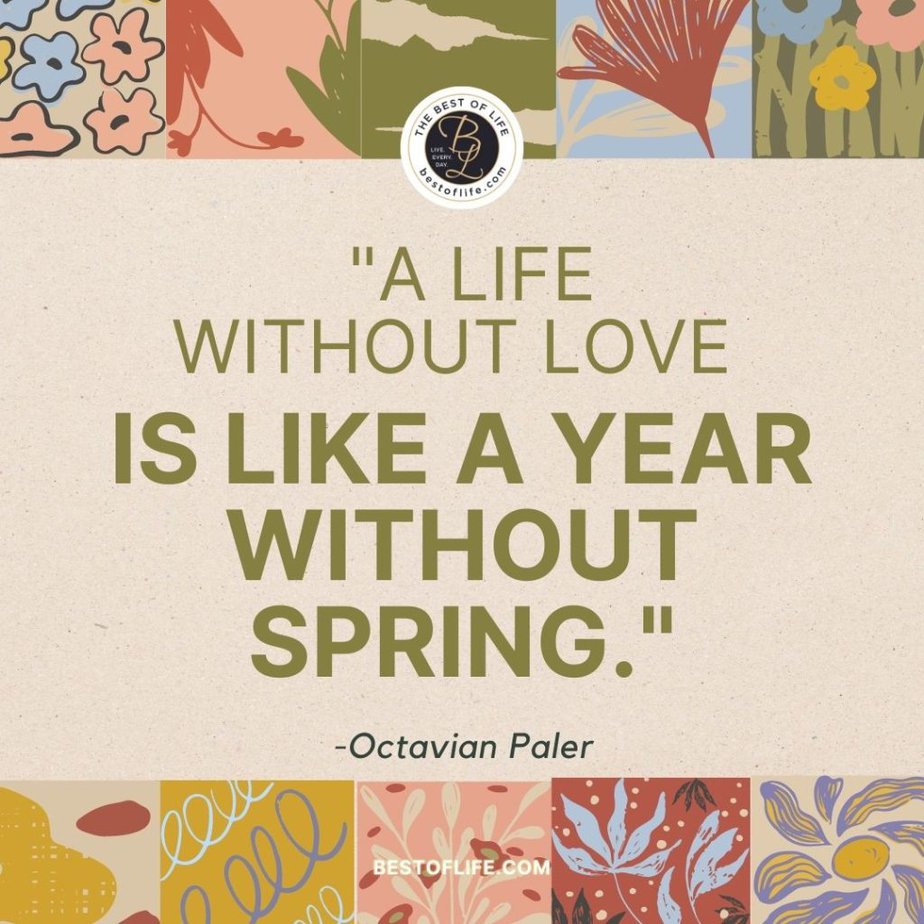 "A life without love is like a year without spring." -Octavia Paler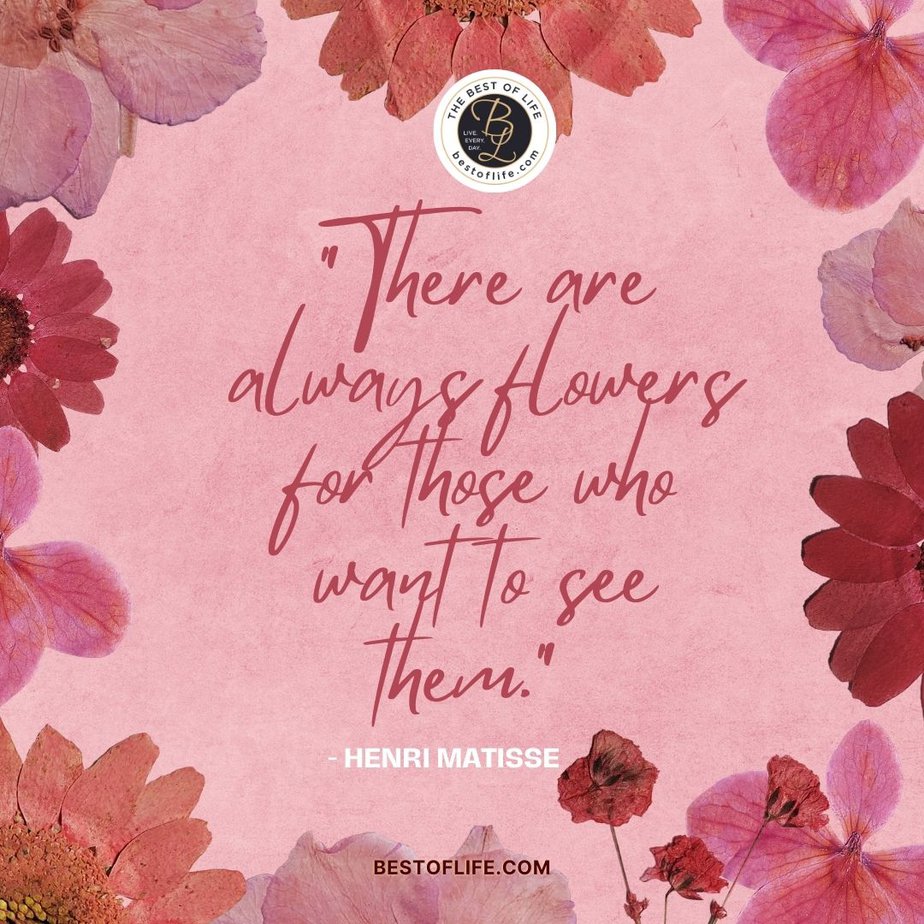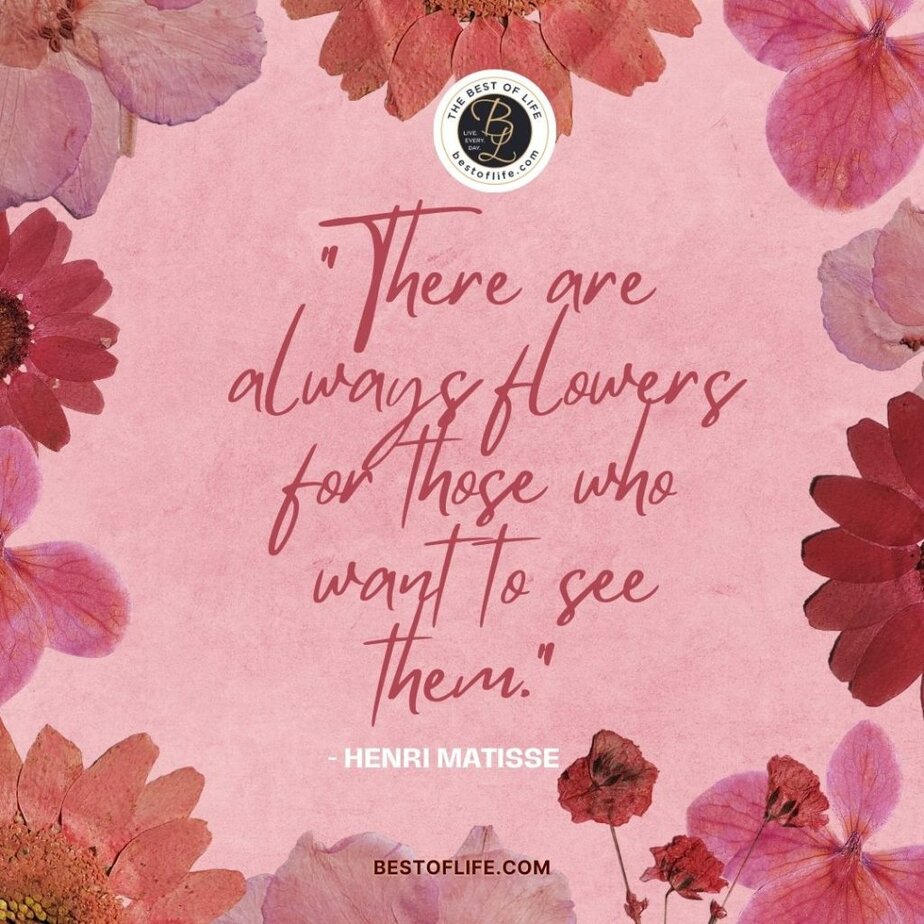 "There are always flowers for those who want to see them." -Henri Matisse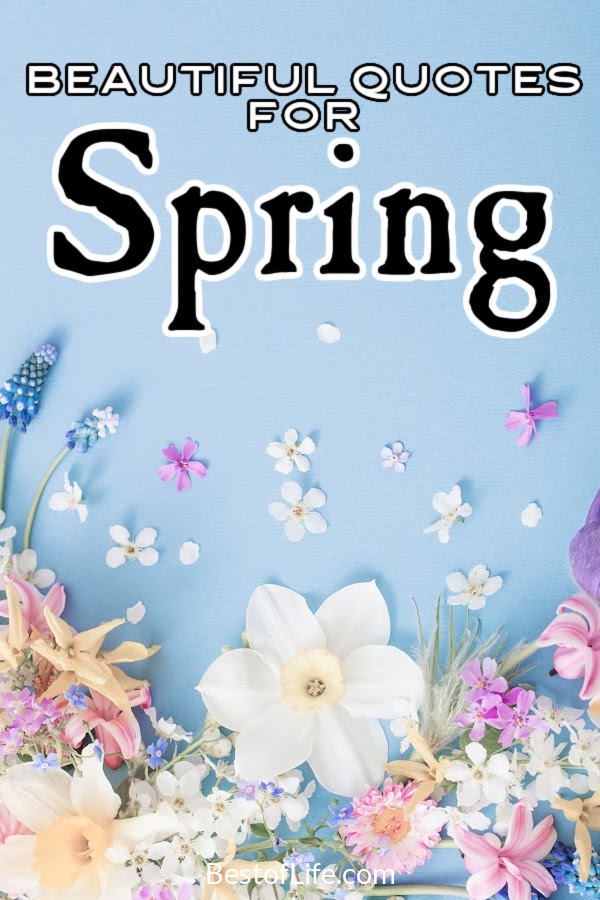 More Quotes
Powerful Quotes For Entrepreneurs | We all could use a little power to motivate ourselves towards our goals.
Best Motivational Quotes for People Who Struggle with Anxiety | Getting motivation from words is easy with all of the quotes available.
Quotes for Long Distance Relationships for Couples | Long distance relationships are not easy, but there are some quotes that could help.
Quotes About Surrounding Yourself with Happiness | You should always be focused on surrounding yourself with happiness; no need to waste time with anything else.
Best Quotes about Living with Intention | Living with intention is all about reaching goals and making new ones.