Best Quotes About New Beginnings for Students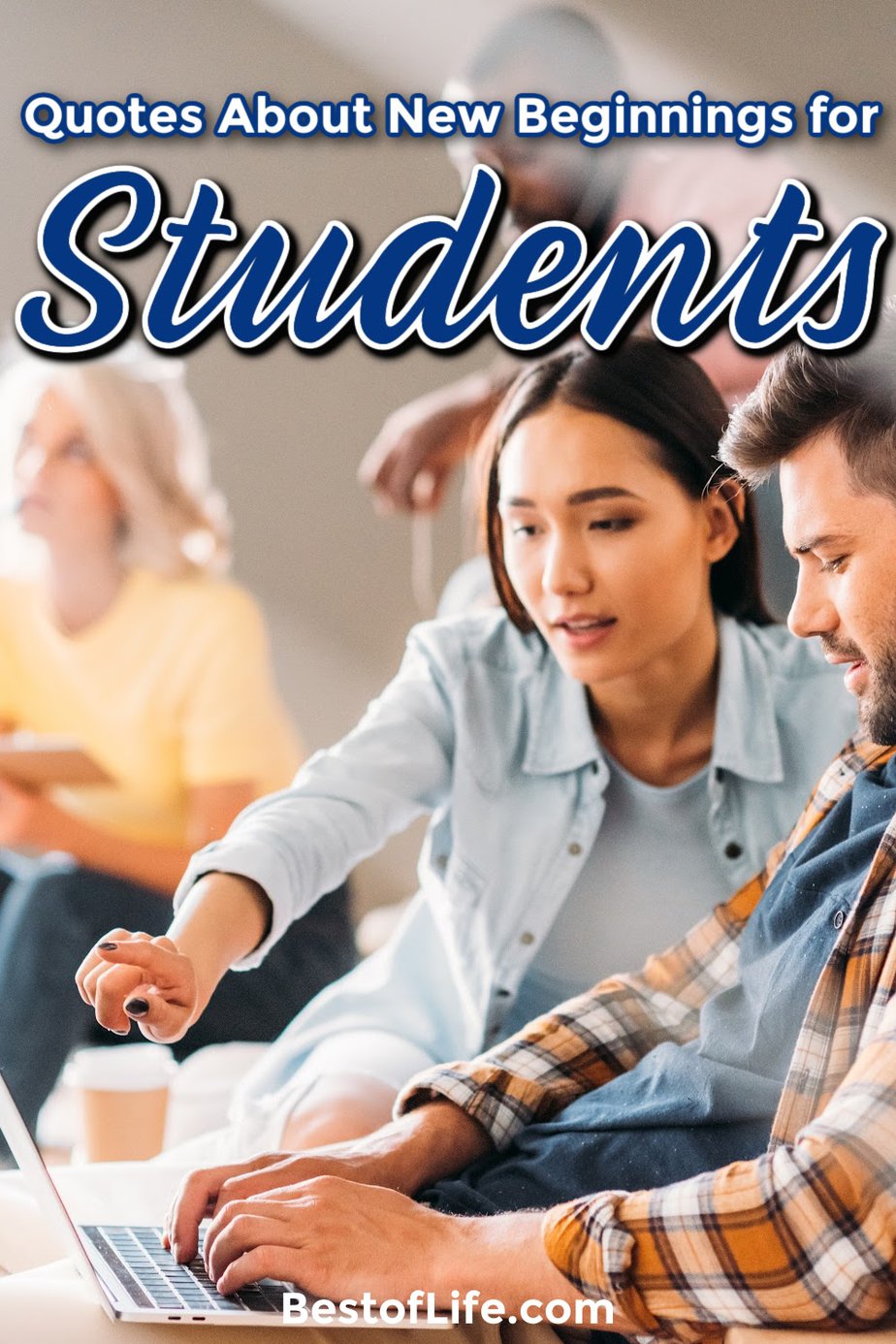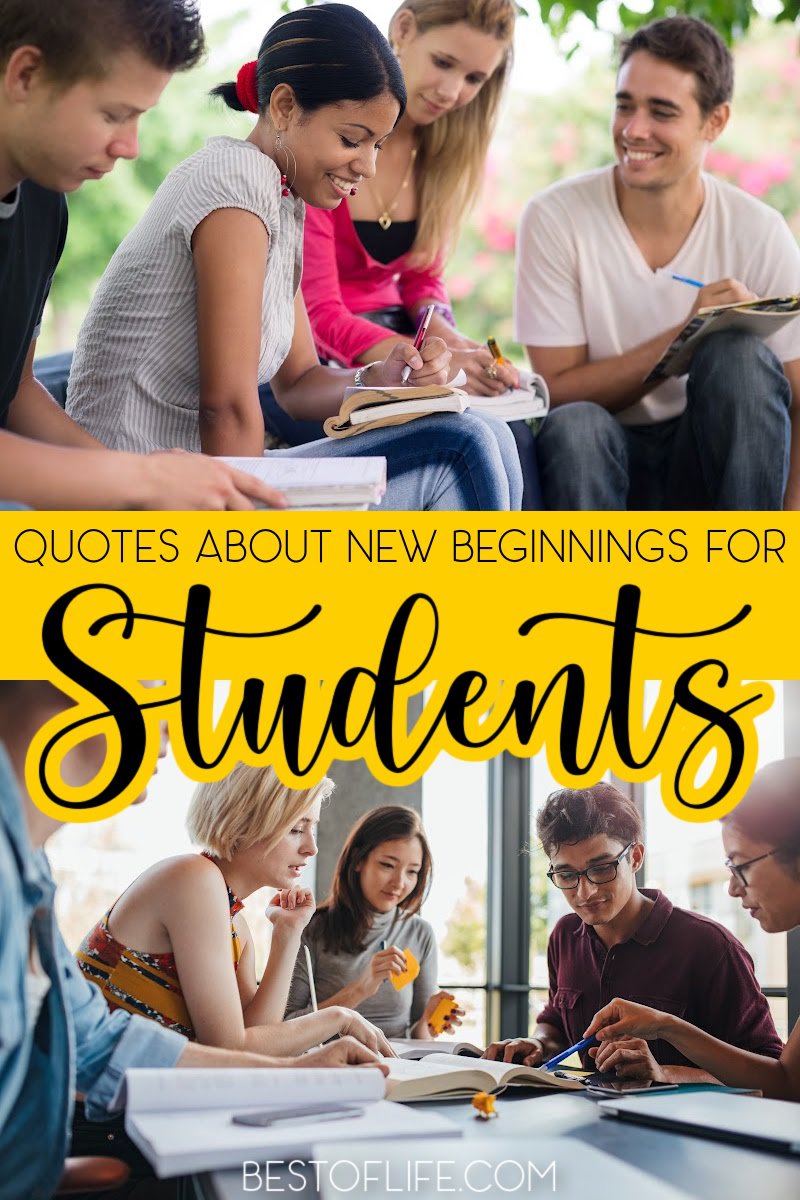 Students face new beginnings multiple times a year. We have New Year's Eve as the big one, but there is also the start of a new school year, a new semester, a new quarter, and so many firsts. Quotes about new beginnings for students can help them deal with all of the change.
The best quotes about new beginnings for students can remind them of good things to come while honoring the past. What does it mean to have new beginnings for students? New beginnings mean we need to say goodbye to some things in our lives and make room for new things.
But we also find it difficult sometimes to start anew because that usually means change. Many fear change, but it is also the only way to open ourselves up to new ideas. Those ideas are where growth happens, especially for students.
Students are constantly changing in so many ways, some good and some bad. Either way, students are at an age where growth is constant, so we don't often pay much attention.
Times changing means that the changes we experienced as children and students are not the same as what kids and students are dealing with today. Some quotes about new beginnings for students could help us all realize the difference.
We can also use the quotes to inspire students to keep pushing forward and forge a path that may not have been possible before but is today. Students are the future, and we need to ensure they have the tools they need to get the job done.
Quotes About New Beginnings for Students
"Education is the most powerful weapon which you can use to change the world." – Nelson Mandela
"Don't try so hard to fit in, and certainly don't try so hard to be different…just try hard to be you." -Zendaya
"I've always felt strongly about equal opportunity for women. Girls have to be taught from early on that they are strong and capable of being anything they want to be." – Beyonce
"Be so good they can't ignore you." -Steve Martin
"I'm not going to school just for the academics. I wanted to share ideas, to be around people who are passionate about learning." -Emma Watson
"If I say I am beautiful and strong, you will not determine my story. I will." -Amy Schumer
"You can't do it alone. Be open to collaboration. Find a group of people who challenge and inspire you. Spend a lot of time with them and it will change your life." -Amy Poehler
"You can never be overdressed or overeducated." -Oscar Wilde
"In a global economy, where the most valuable skill you can sell is your knowledge, a good education is no longer just a pathway to opportunity, it is a prerequisite." -Barack Obama
"The man who does not read books has no advantage over the one who cannot read them." -Mark Twain
More Quotes
Best Quotes About Change for the Better | New beginnings are a lot like change; something needs to end for a new thing to begin.
Quotes About Direction and Purpose | Students will need to discover their own purpose in life. It is not an easy task, but it also isn't impossible.
Inspirational Quotes About Life | There is nothing wrong with needing a bit of inspiration from others that may help us discover new things about ourselves.
Positive Quotes to Make You Smile | Not everything has to be so serious all of the time. Sometimes, we just need a minute to reflect and smile.
Graduation Quotes from Parents | The biggest change that students will experience comes in the form of a ceremony.