Best Little Mermaid Quotes for Kids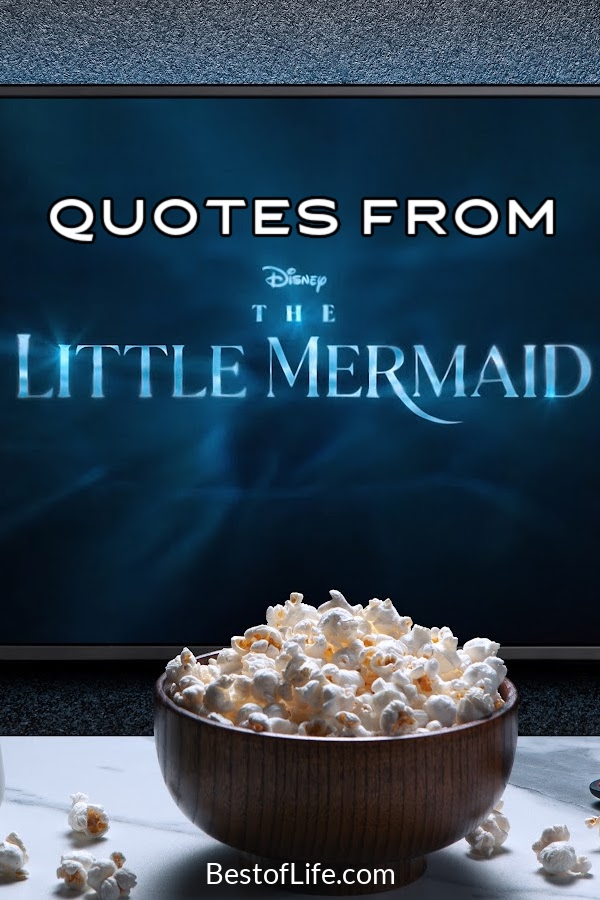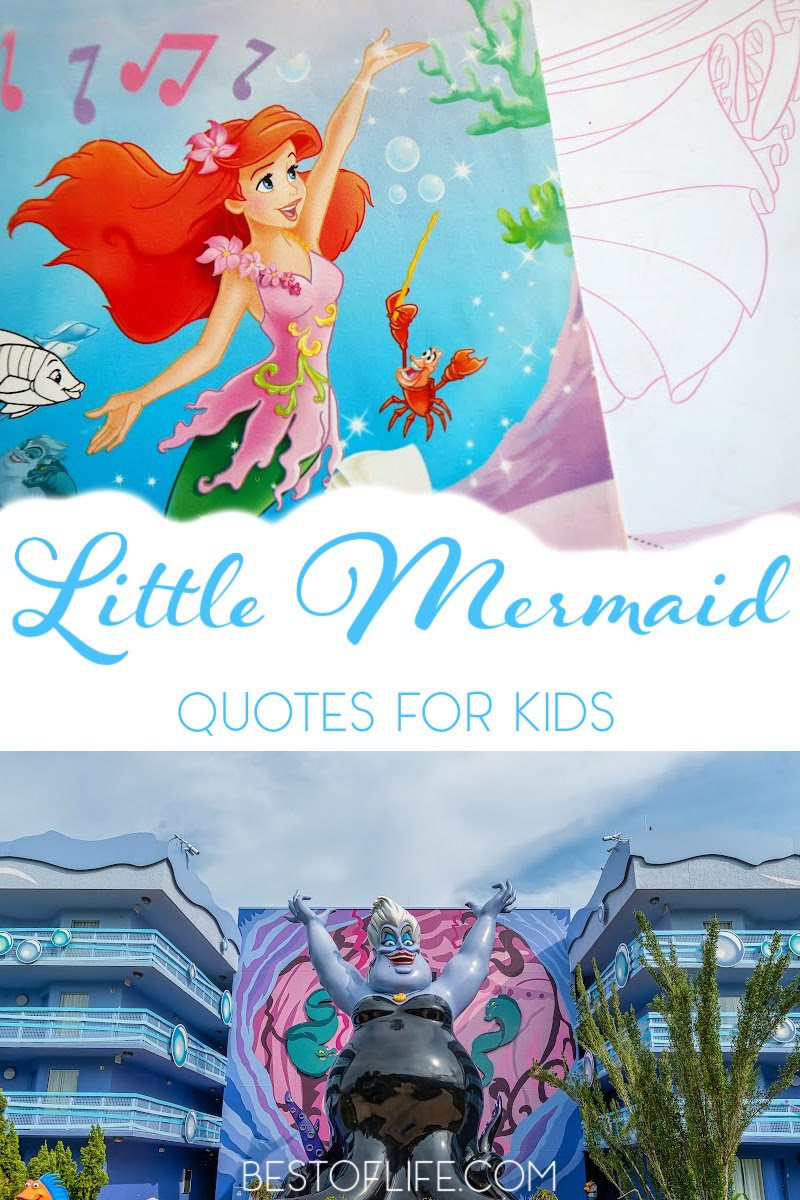 The Little Mermaid is a classic that was given new life by Walt Disney Animation in 1989. The movie was an instant classic and kids of all ages fell in love with life under the sea. The original tale is dark and gloomy, but there are some Little Mermaid Quotes that are perfect for kids.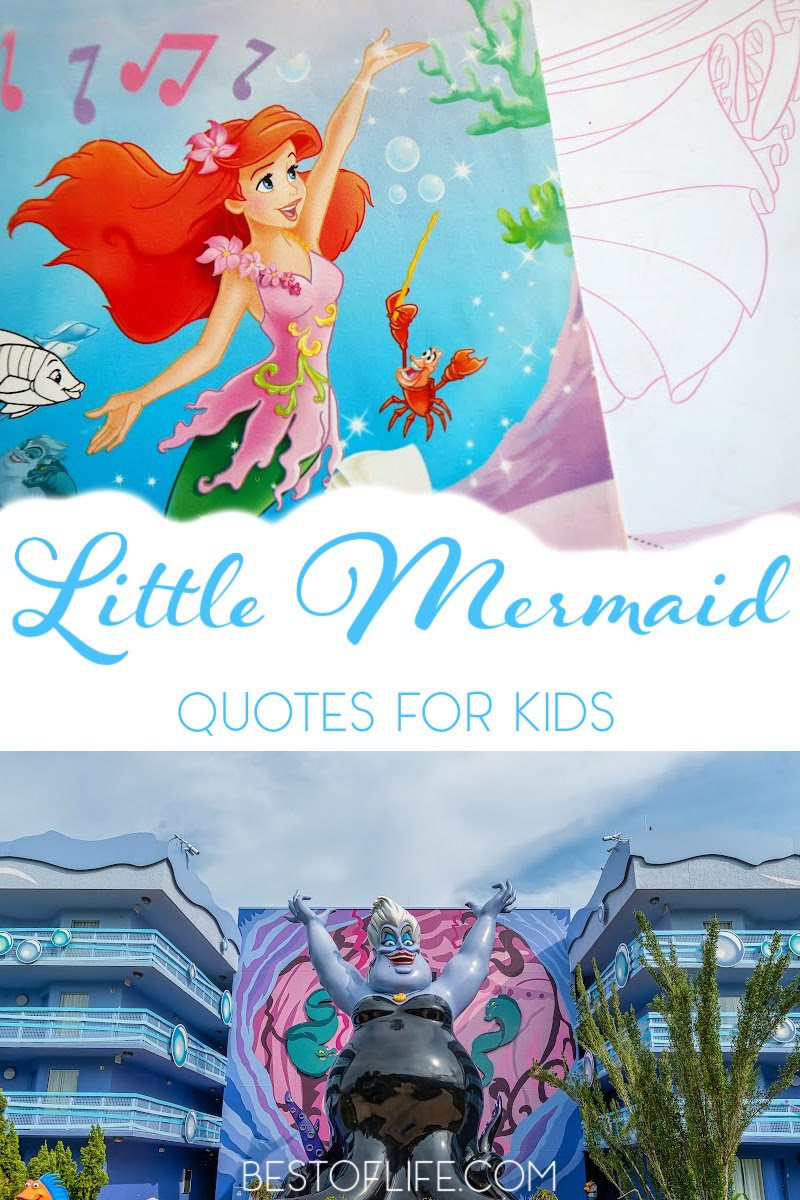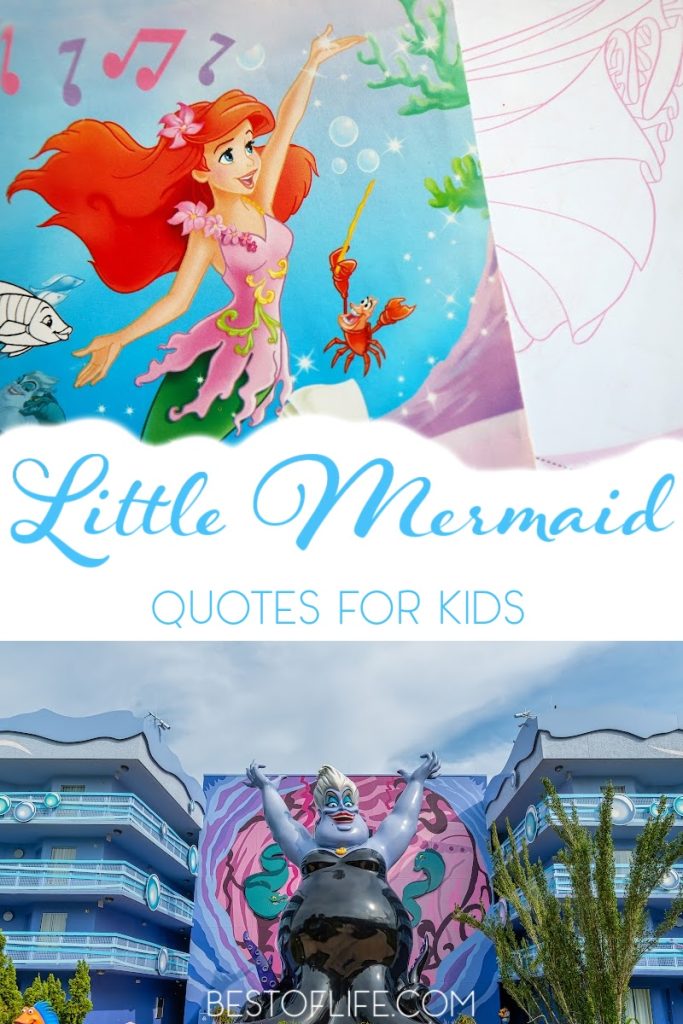 The best Little Mermaid Quotes can help you prepare to enjoy life under the sea as a new version becomes a new classic. One thing we can all be sure of is that Disney has the ability to take a dark tale and make it more family-friendly.
The original Little Mermaid by Hans Christen Anderson was not about Ariel trying to get Prince Eric to fall in love with her so she could get her voice back. Instead, Ariel's goal was to get a human soul so that she wouldn't turn to sea foam when she died.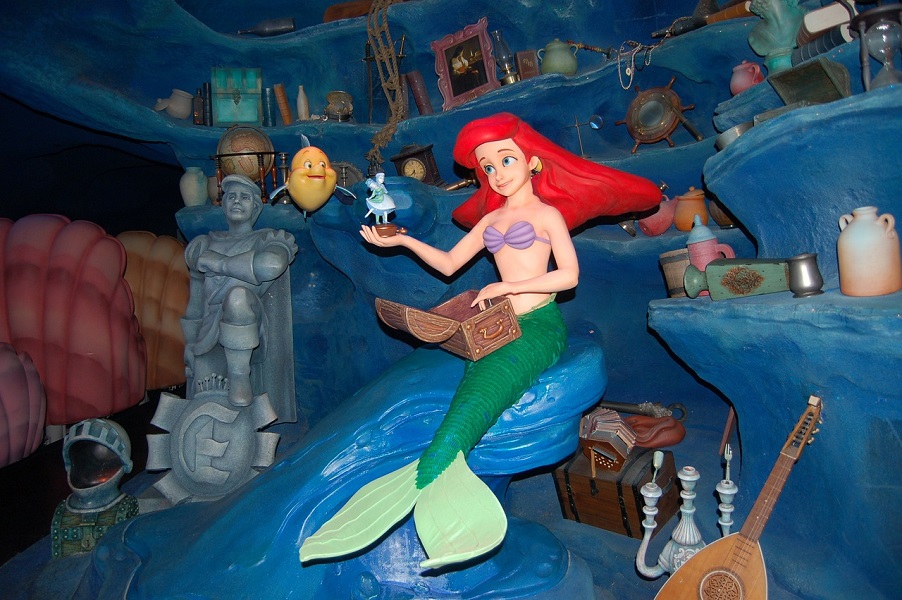 The original story also explains in great, bloody and gory detail that Ariel's time on land was painful. The stakes were also very high in the original tale. Ariel would die if she didn't get Eric to fall in love with her.
As you can see, the original Little Mermaid tale is not exactly suitable for children. Sounds more like a horror/romance film that belongs on Lifetime or Hallmark. Then Disney got a hold of the tale and turned it into something wider audiences could appreciate.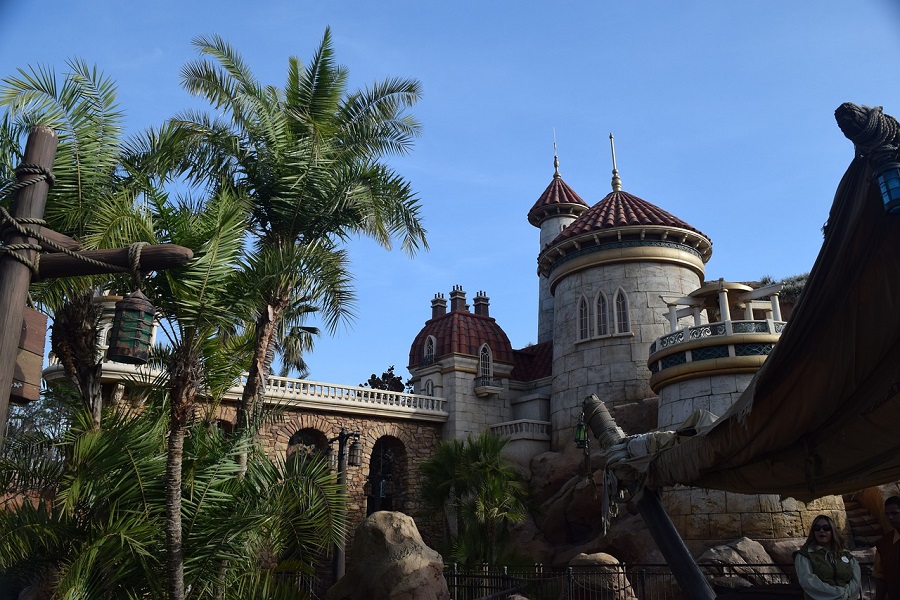 A lot of the same major themes are still there, except it's a voice instead of a soul and a lot less painful. Now, Disney is reimagining the tale again with the Little Mermaid starring Halle Bailey as Ariel.
This reimagining is sure to be a classic among many kids growing up today; she's their Ariel. But we all can come together under a single idea, life under the sea is better than anything we have up here.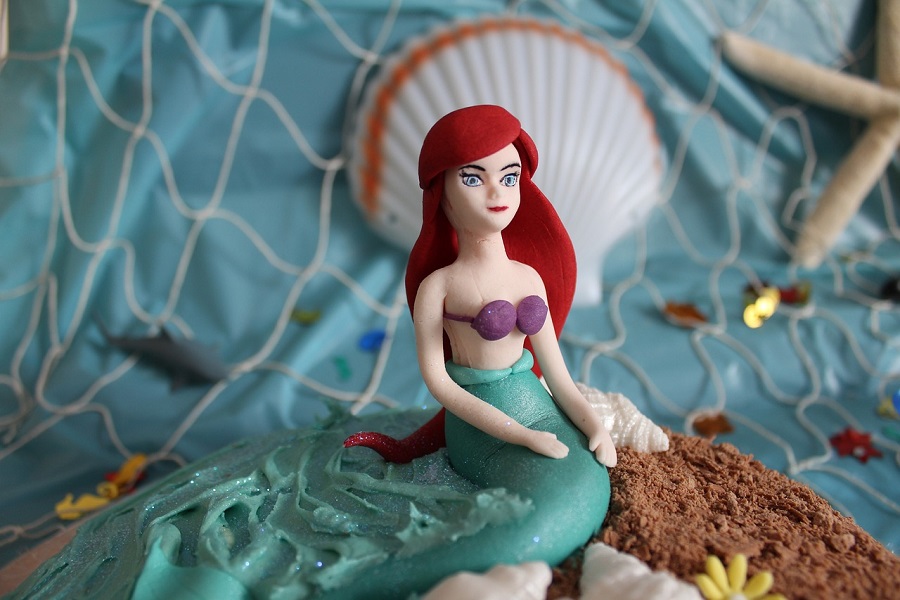 These Little Mermaid quotes can help us remember that there is more to life than we may think. That there is nothing wrong with dreaming bigger than our little worlds and to work toward those dreams.
At least, that's the lesson you will get from the Disney versions of the tale. You will just learn how painful walking on knives can feel from the original tale.
Best Little Mermaid Quotes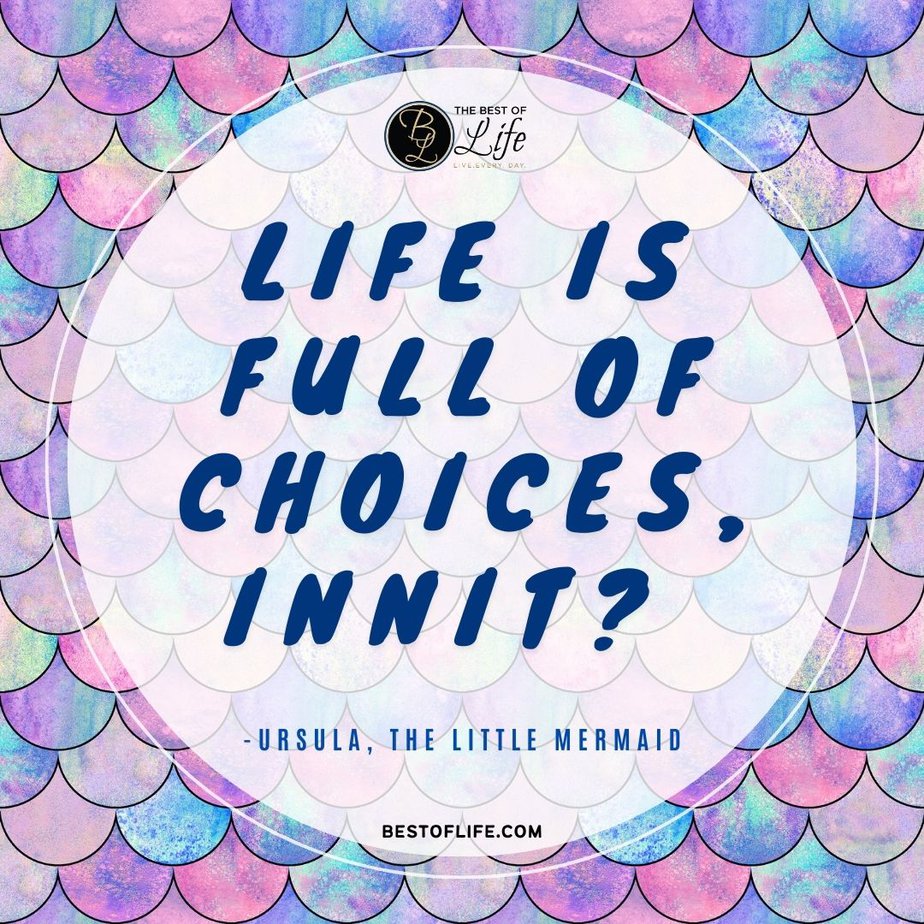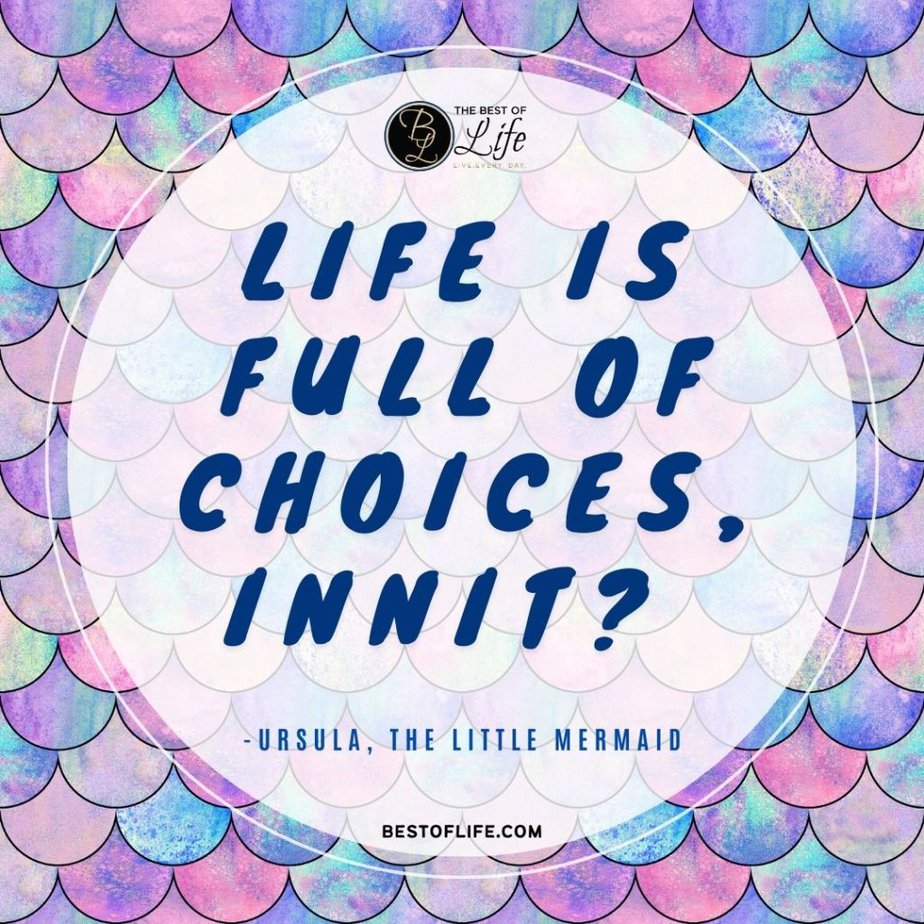 "Life is full of choices, innit?" -Ursula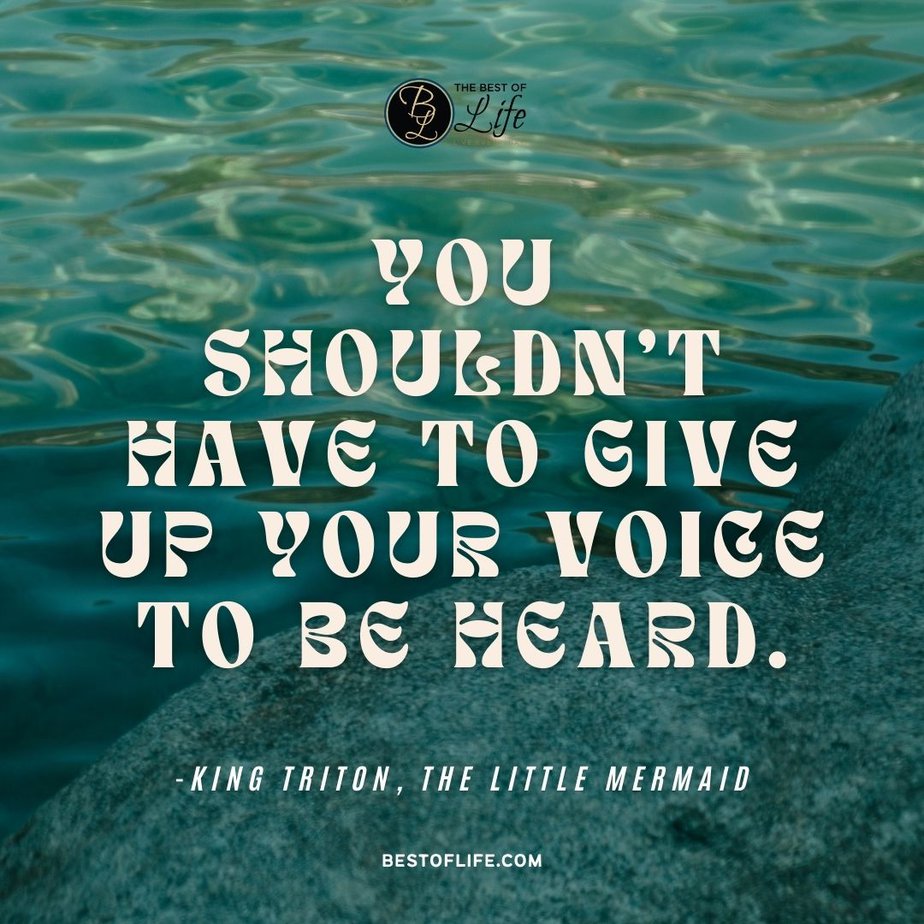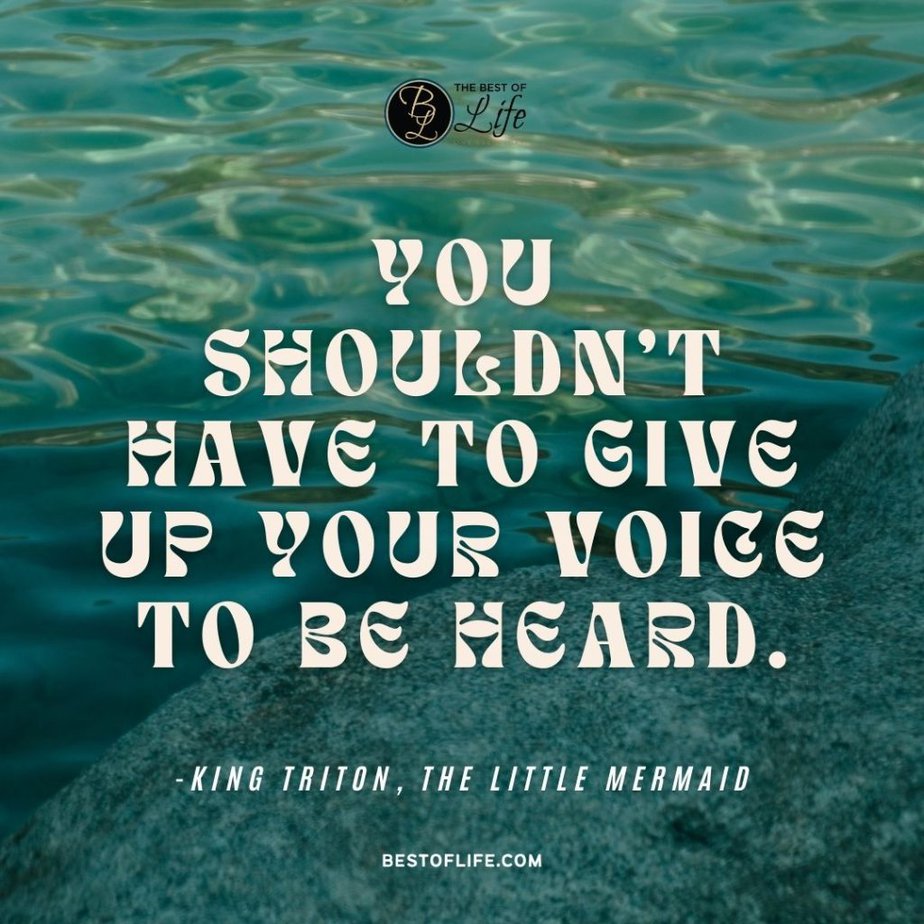 "You shouldn't have to give up your voice to be heard." -King Triton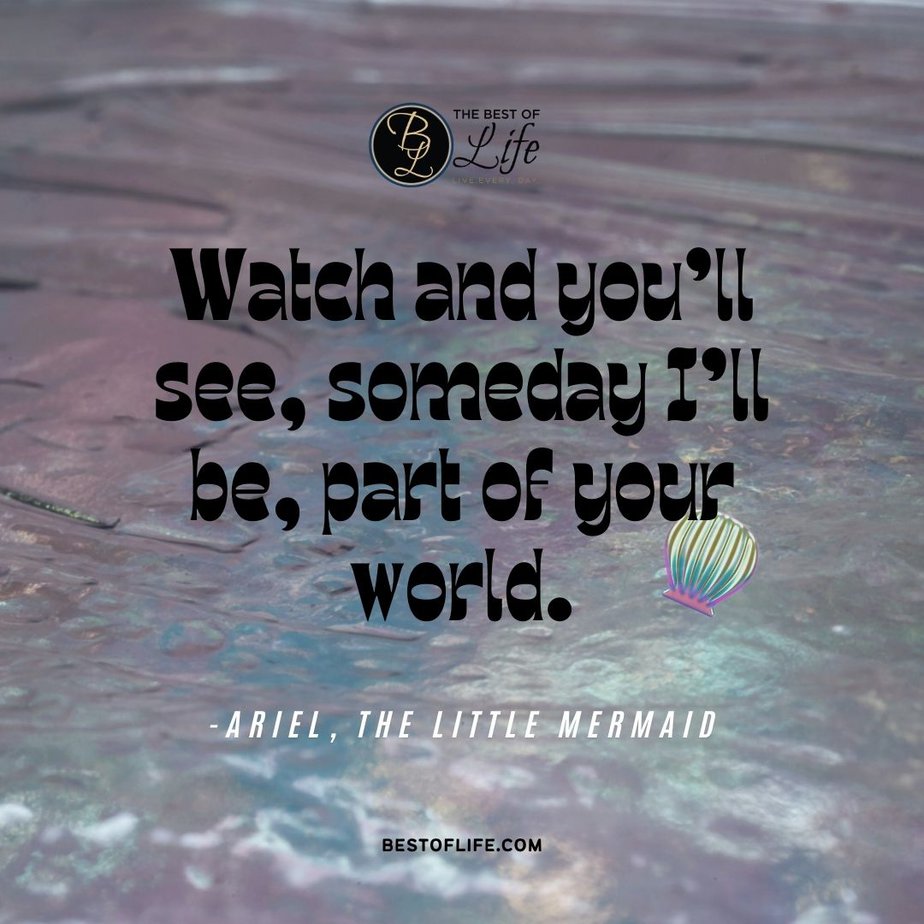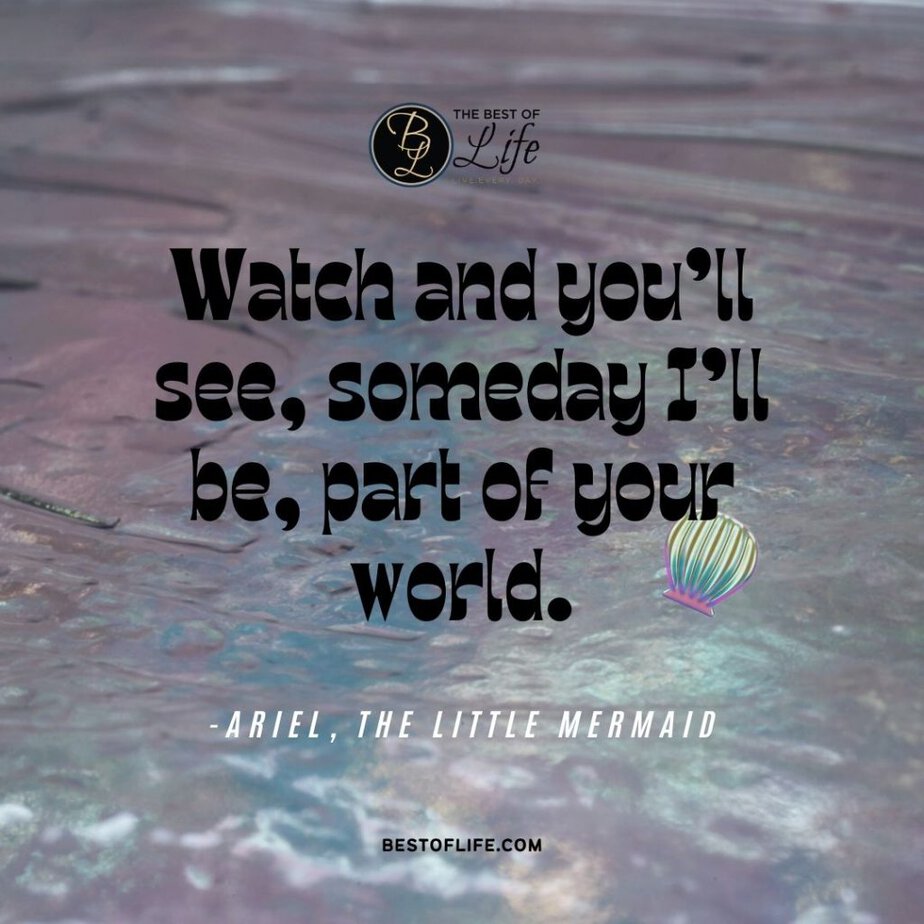 "Watch and you'll see, someday I'll be, part of your world." -Ariel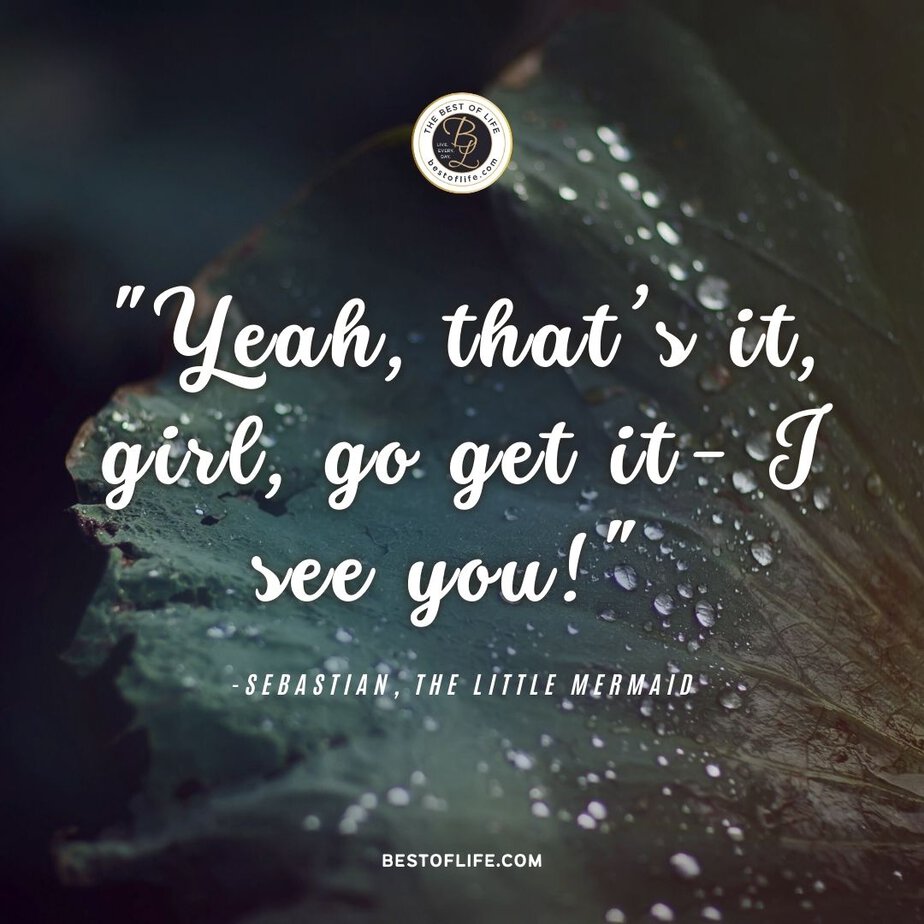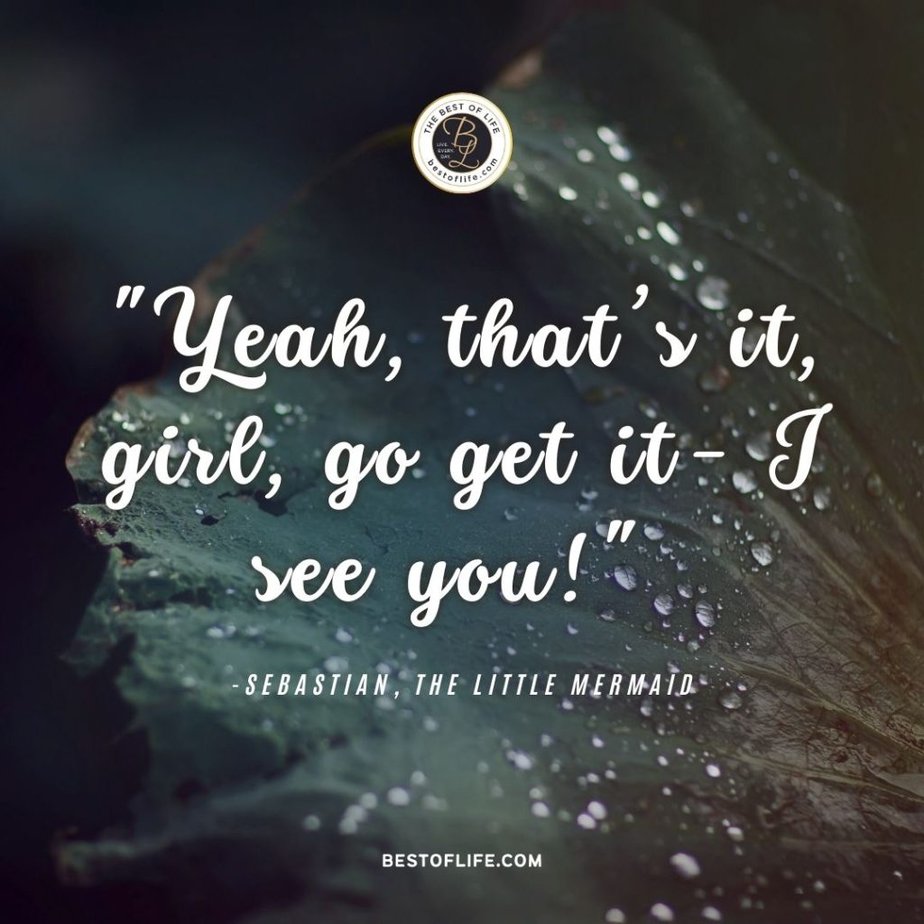 "Yeah, that's it girl, go get it – I see you!" -Sebastian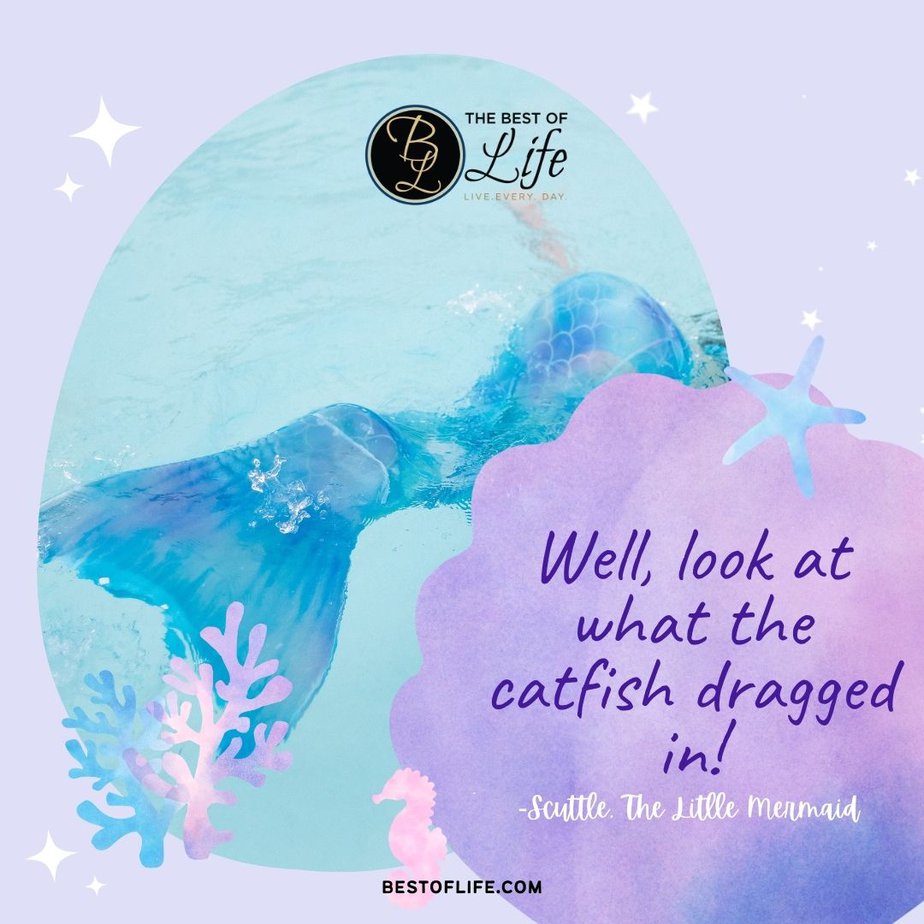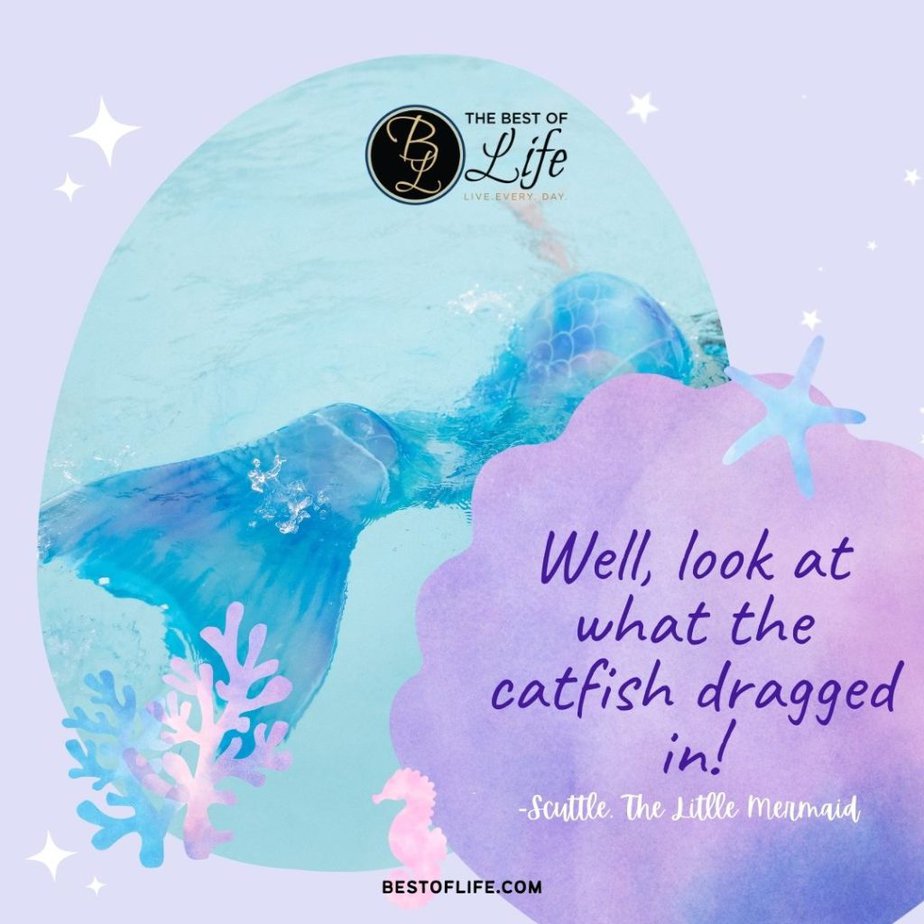 'Well, look at what the catfish dragged in!" -Scuttle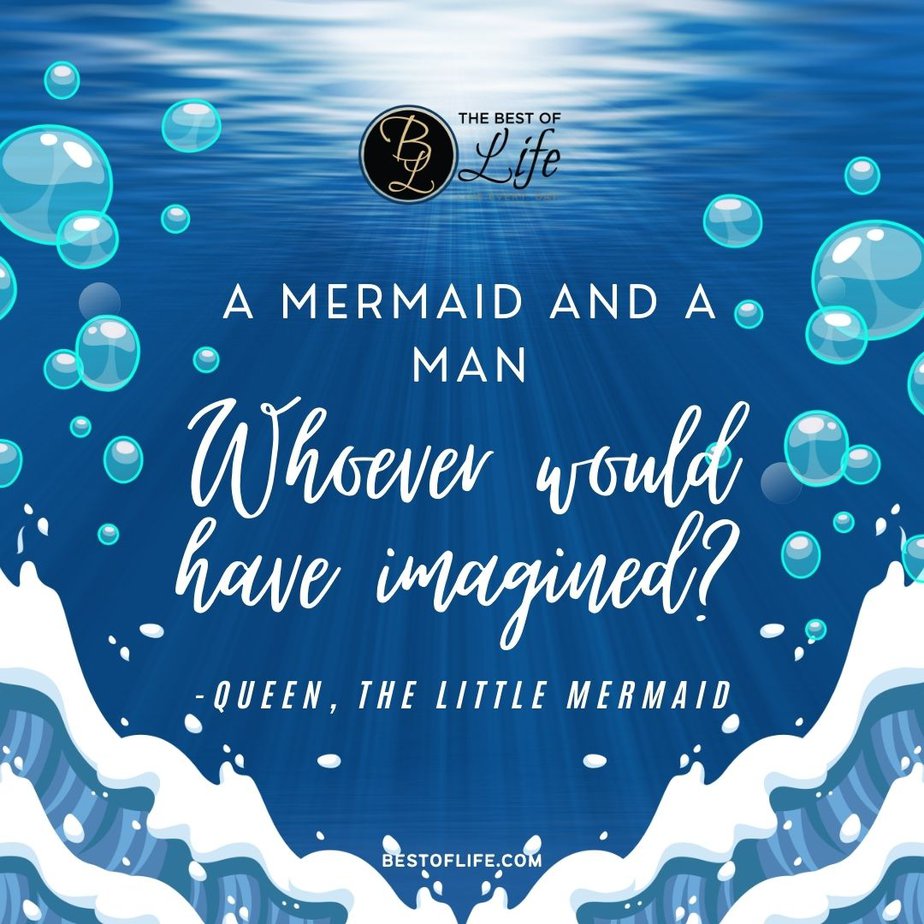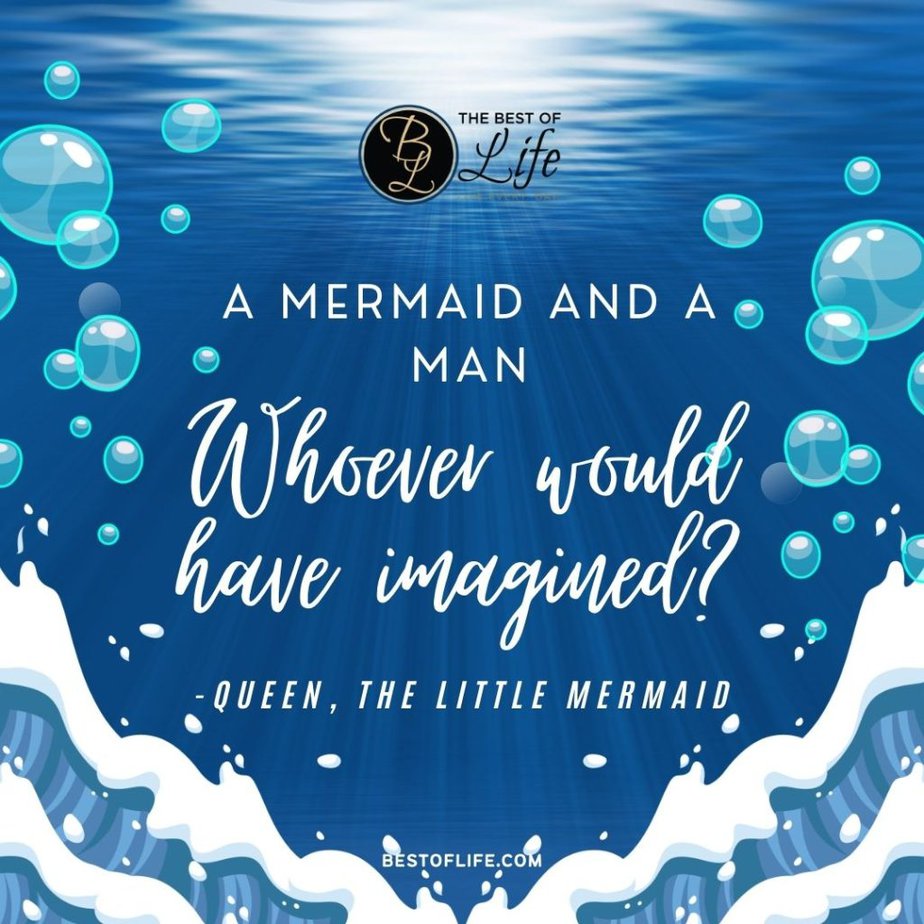 "A mermaid and a man, whoever would have imagined?" -Queen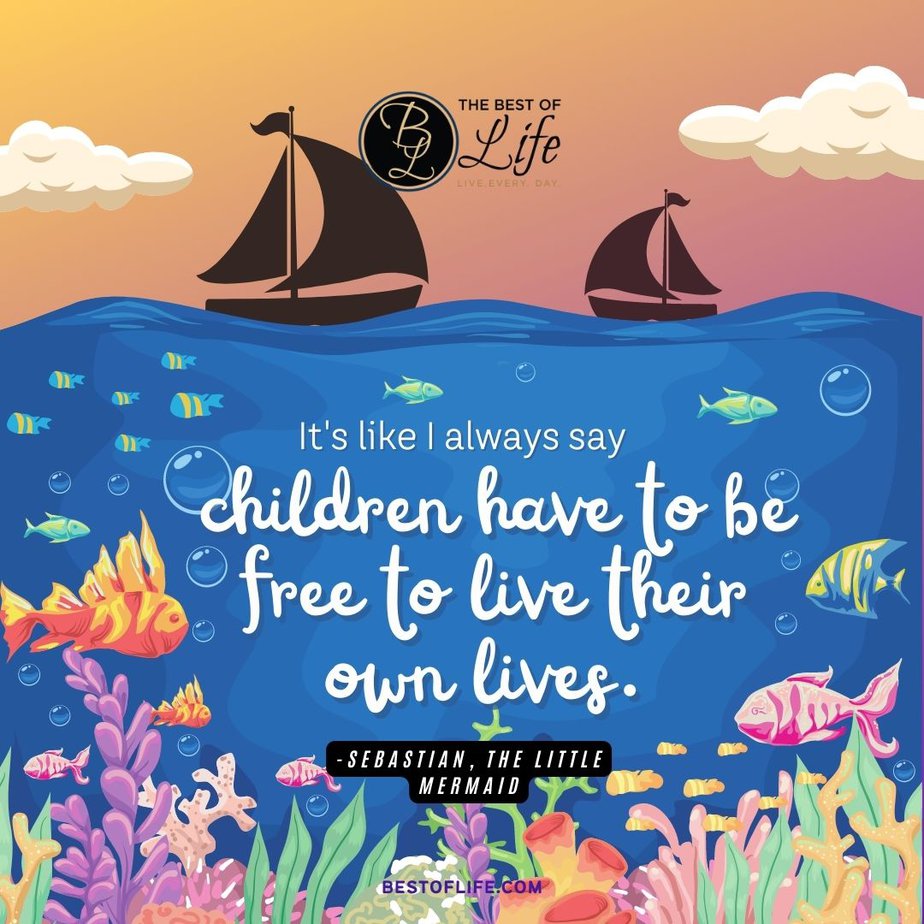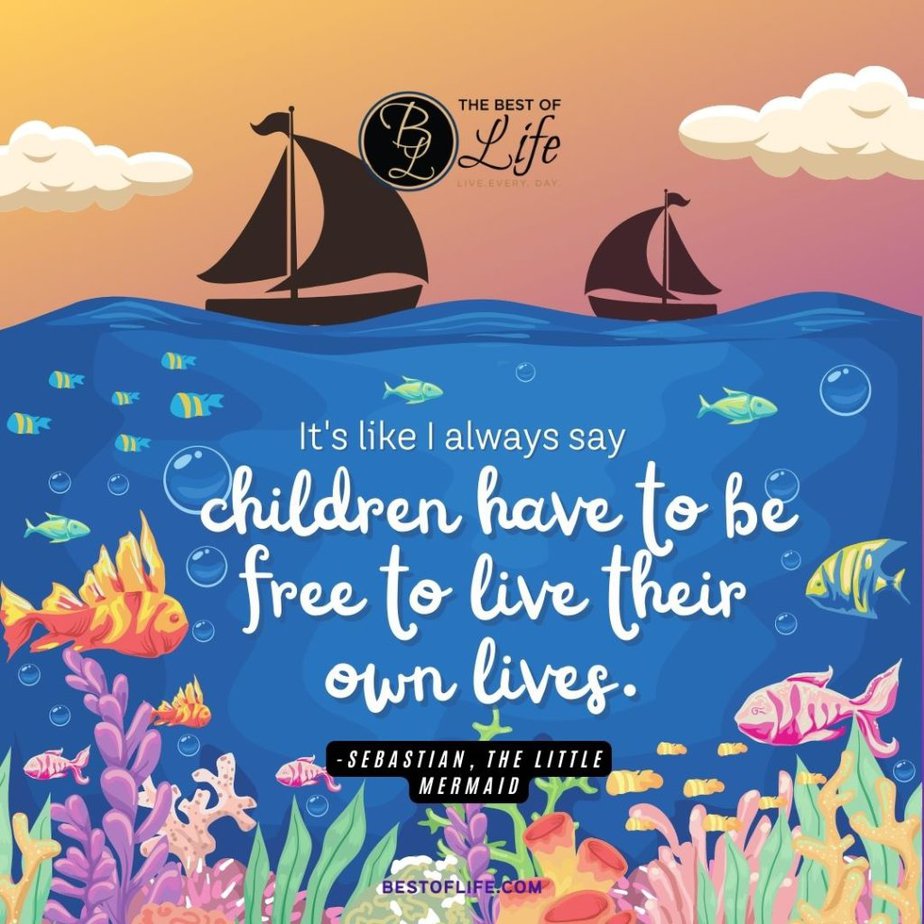 "It's like I always say, children have to be free to live their own lives." -Sebastian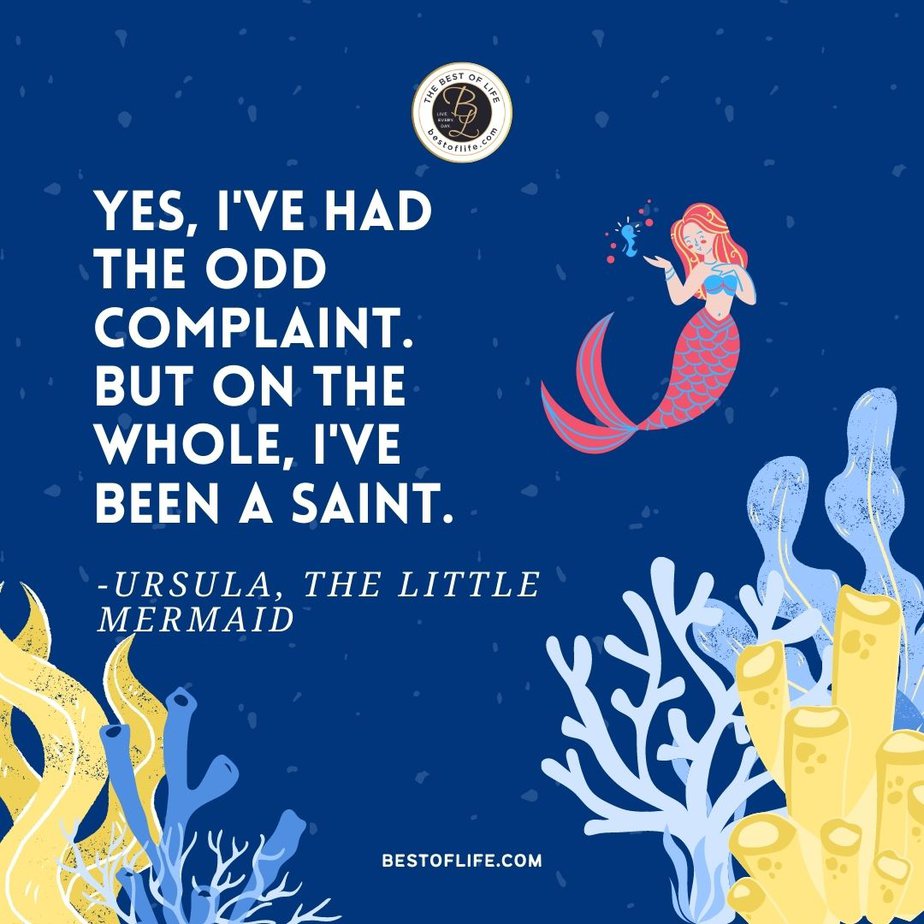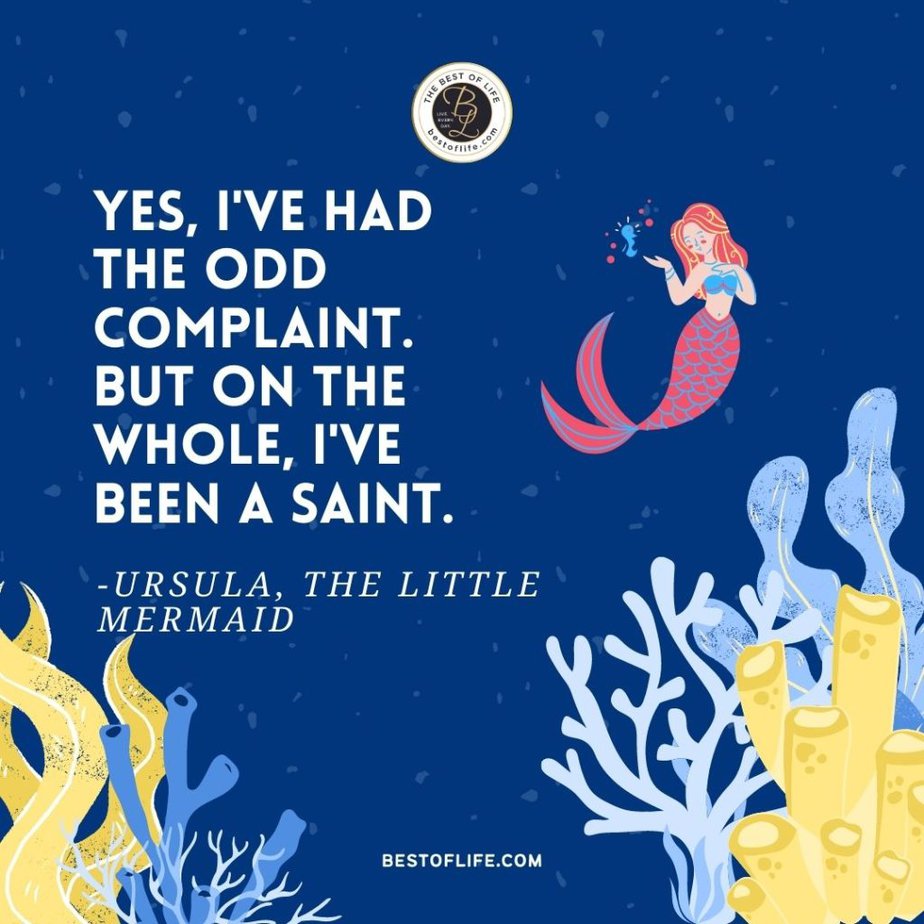 "Yes, I've had the odd complaint. But on the whole, I've been a saint." -Ursula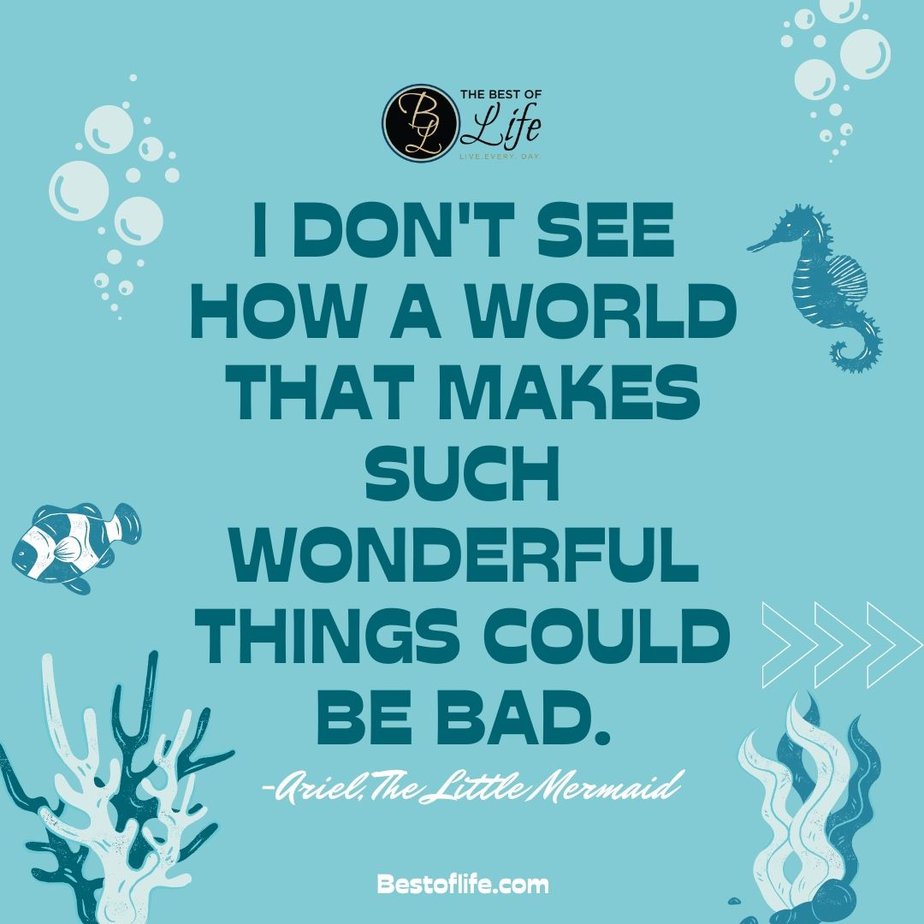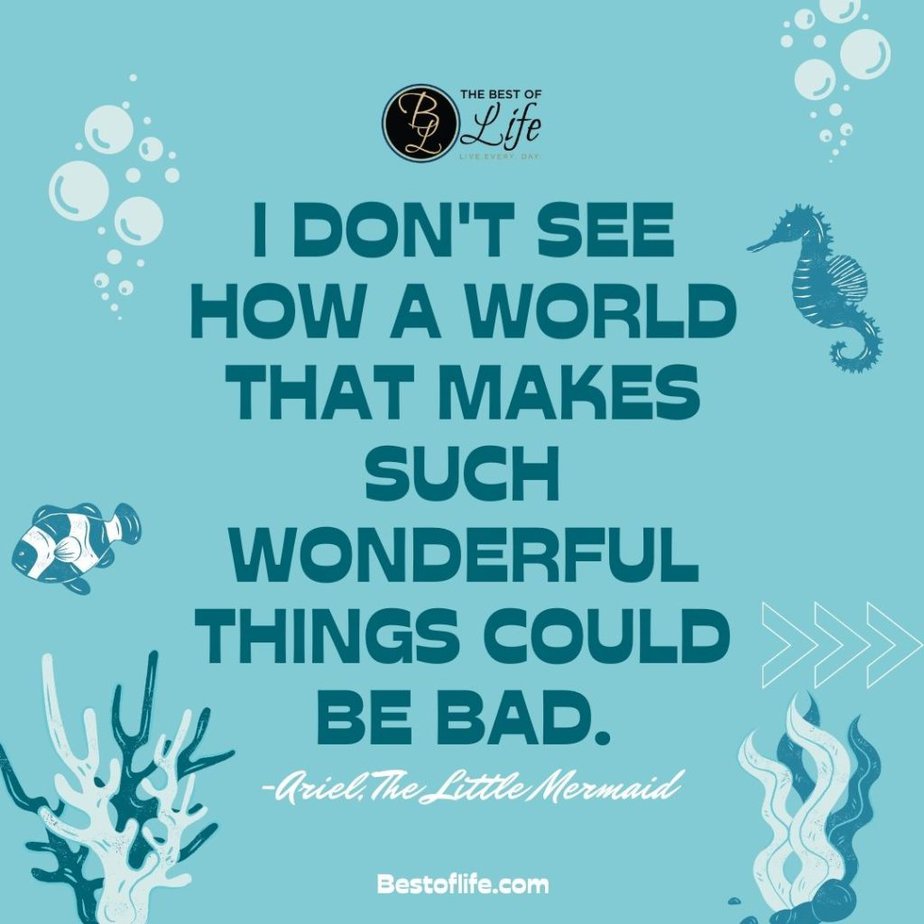 "I don't see how a world that makes such wonderful things could be bad." -Ariel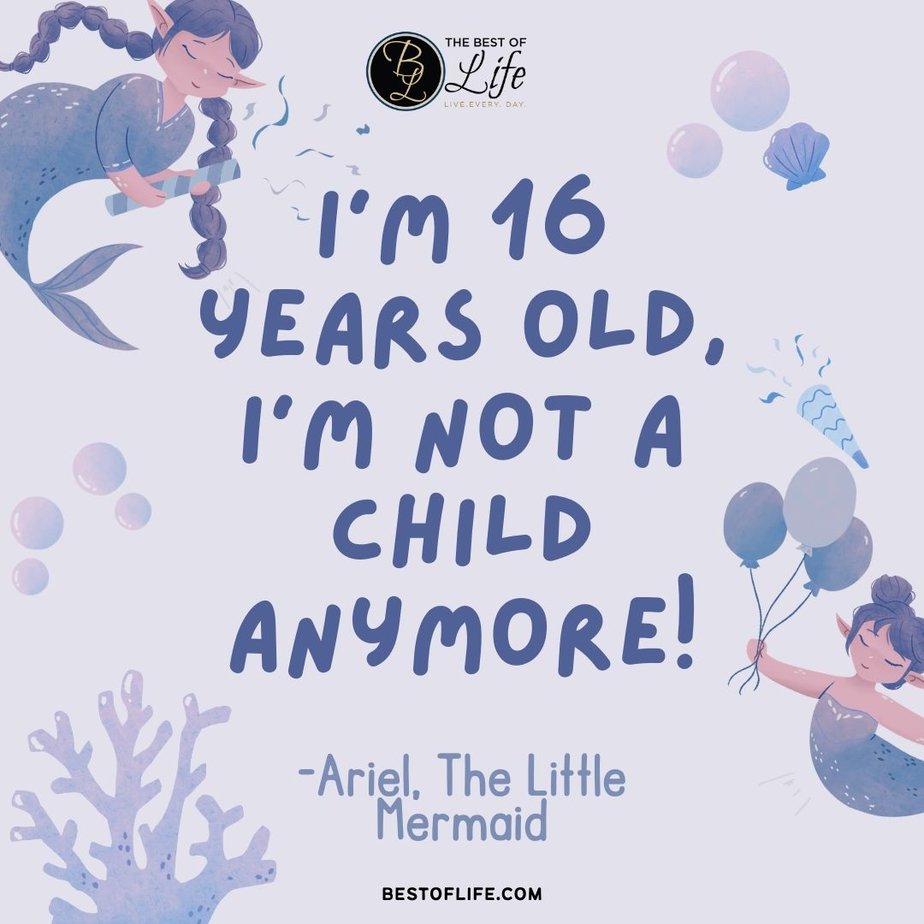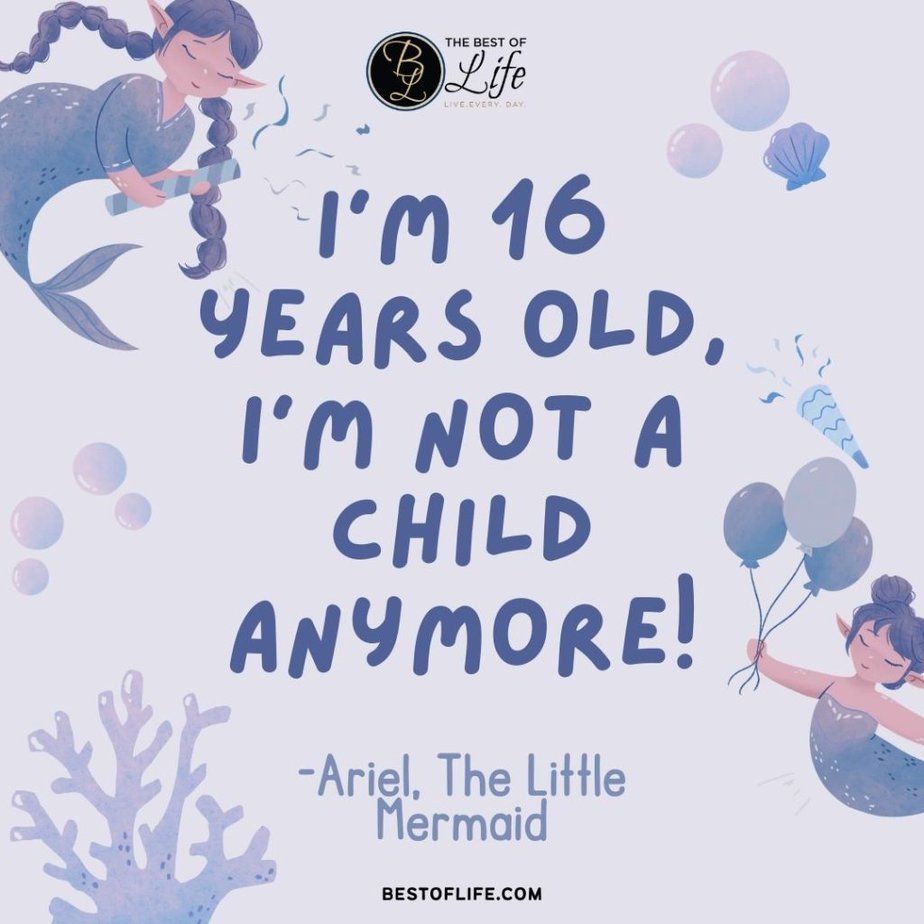 "I'm 16 years old, I'm not a child anymore!" -Ariel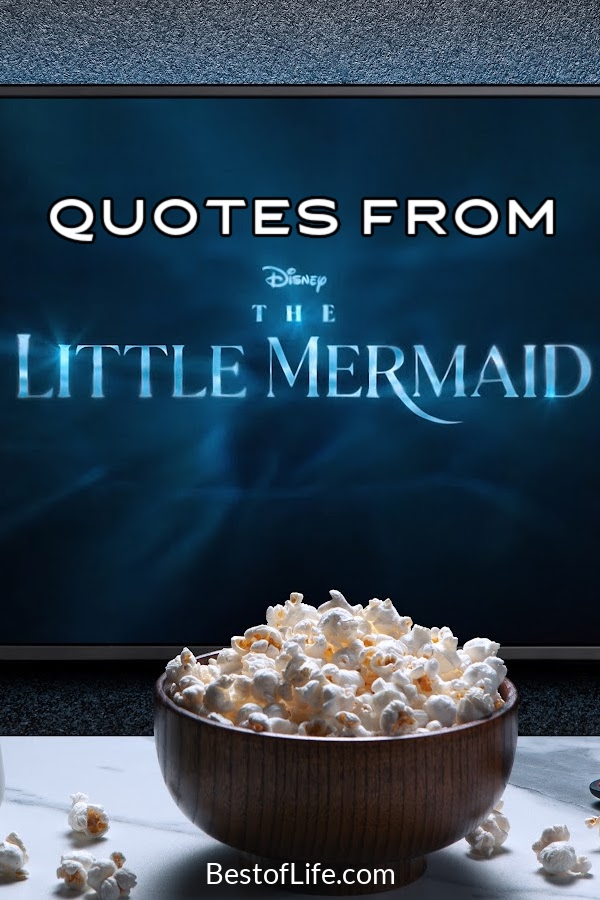 More Quotes
Meaningful Friendship Quotes | Friends are the family we choose and that means something.
Funny Sibling Quotes | Ariel has quite a few siblings that could use some motivational help.
Funny Smartass Quotes About Relationships | We can all use a little humor. Why not make our partners the center of that humor?
Best Motivational Quotes | There is nothing wrong with being in need of some motivation.
Quotes About Surrounding Yourself with Happiness | The best way to live is to surround ourselves with as much happiness as possible.