Vision Board Ideas | How to Make a Vision Board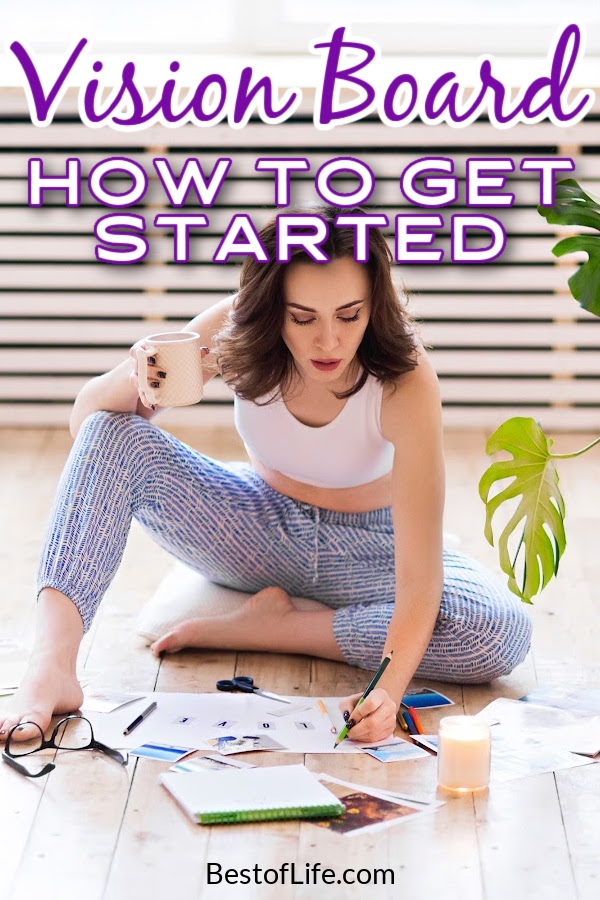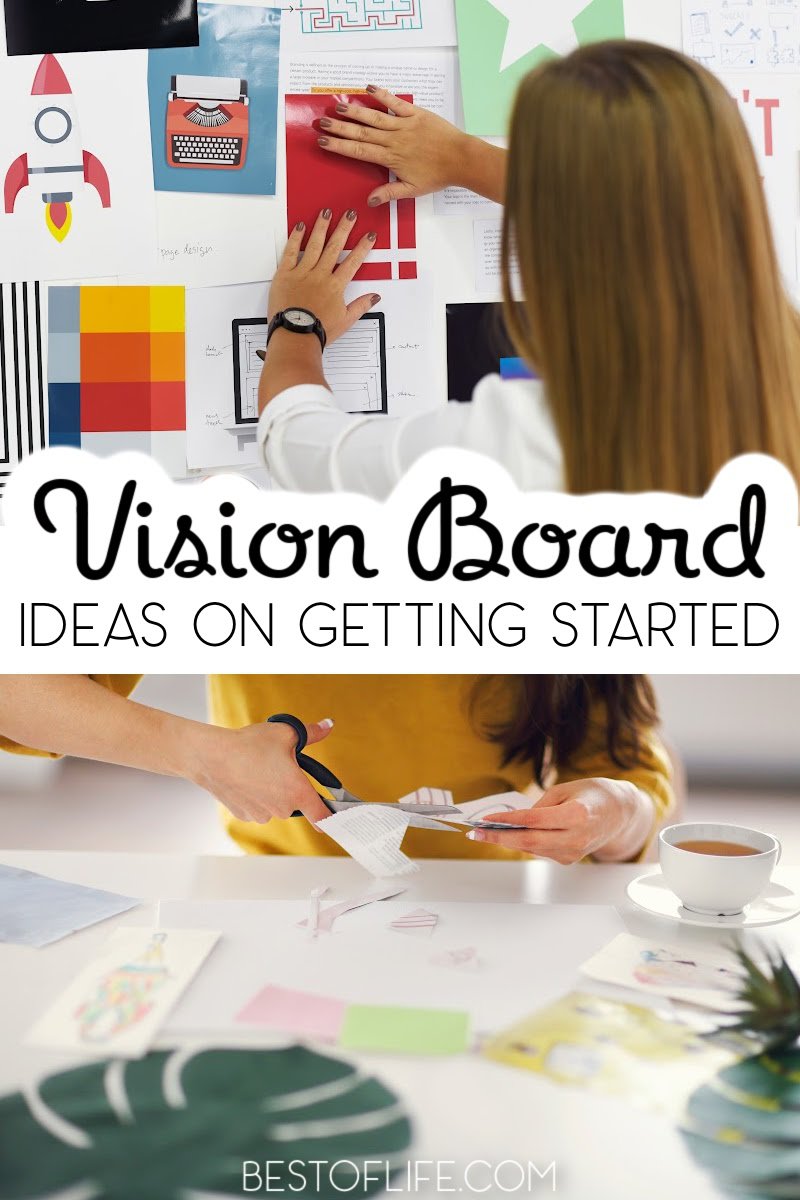 There is never a wrong time to start a vision board. A vision board's goal is to remind you of the goals you want to reach. There are plenty of vision board ideas out there, but you should know how to start one first.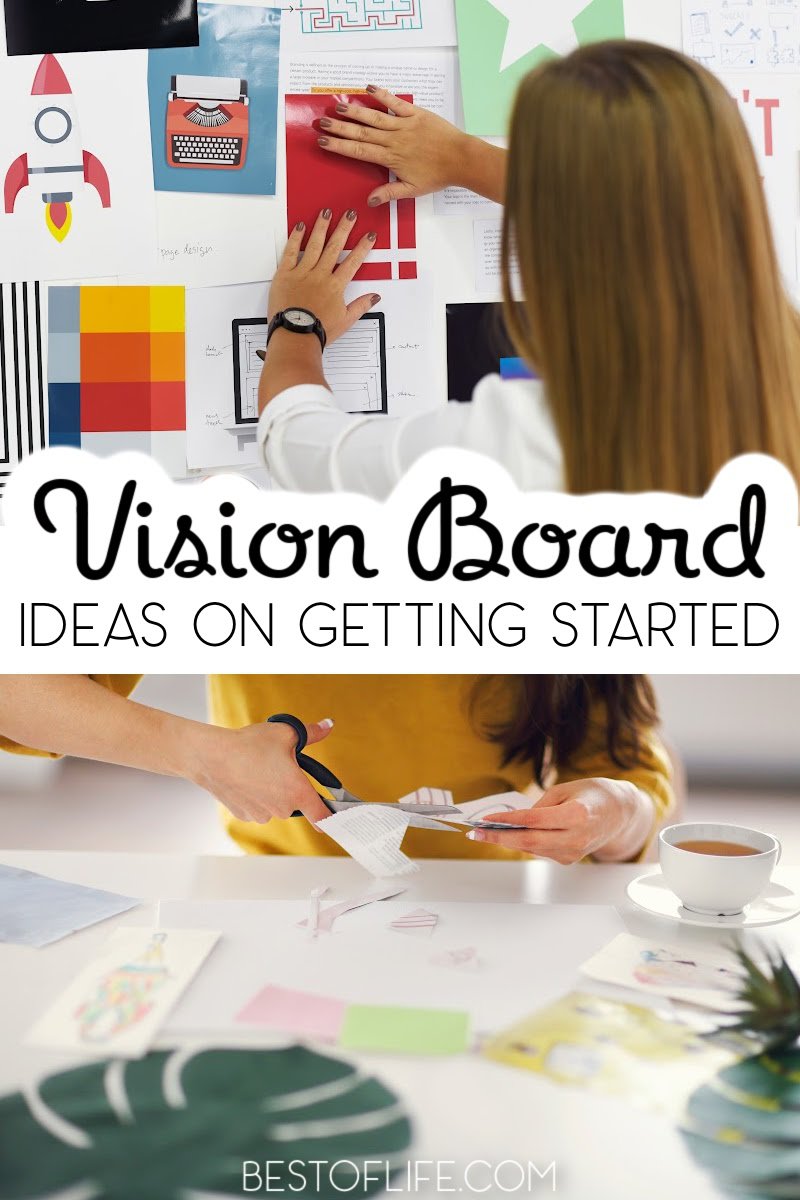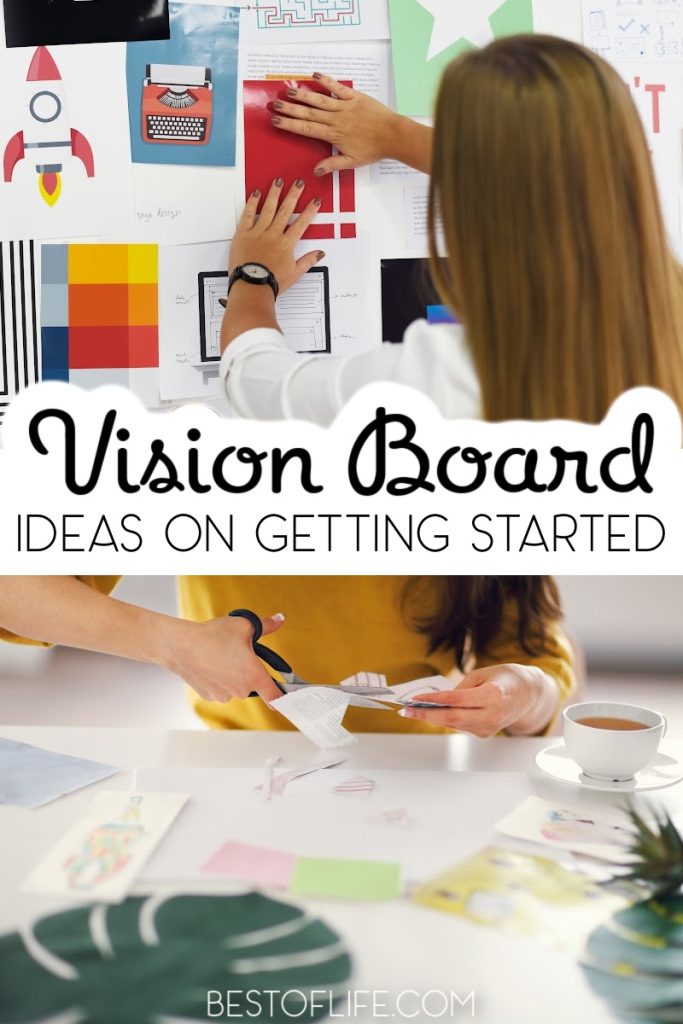 Vision board ideas can help you reach your goals, but learning how to start a vision board and how to use a vision board is important. We are often asked as kids what we want to be when we grow up.
This is a pointed question with a broad answer. We don't always know what we want to do with our lives, let alone decades in the future. The adult equivalent to this question is where do you see yourself in five years?
Some people may have their lives so organized that they can tell you exactly where they see themselves in five years, maybe even ten years. But there is nothing wrong with not knowing; not knowing should be the norm.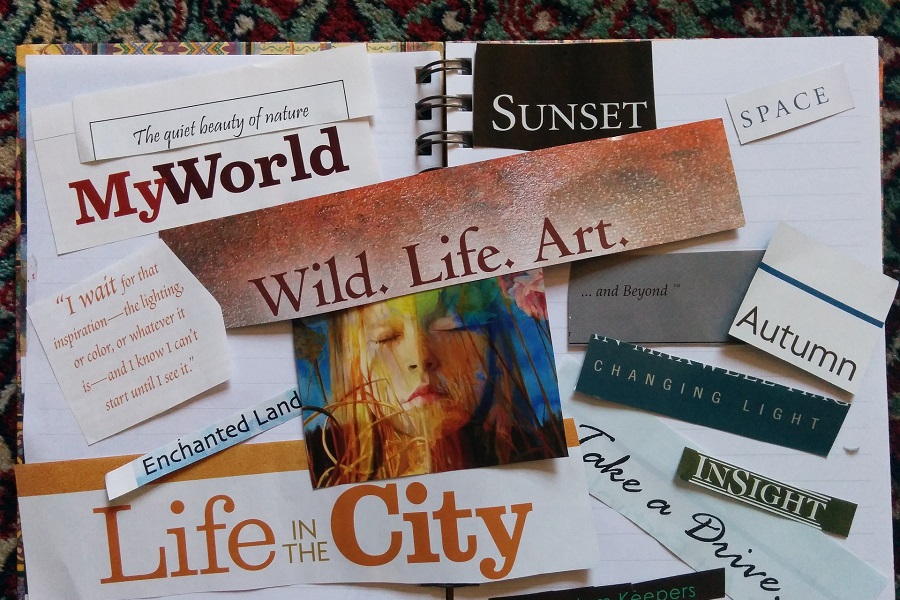 Of course, we have goals and desires, but organizing them into reality is not as simple as speaking them out loud. We first have to determine which of our goals are ones we actually want to work towards achieving.
There are also different levels of goals that we can set for ourselves each and every year. One person could work towards any number of goals on any given day. This is why a vision board is more than necessary.
Vision boards are not precisely organized and aren't meant to be like bullet journals. Instead, vision board ideas are meant to help remind us of the goals we set for ourselves so that we don't lose sight of them. The first step is learning how to start a vision board.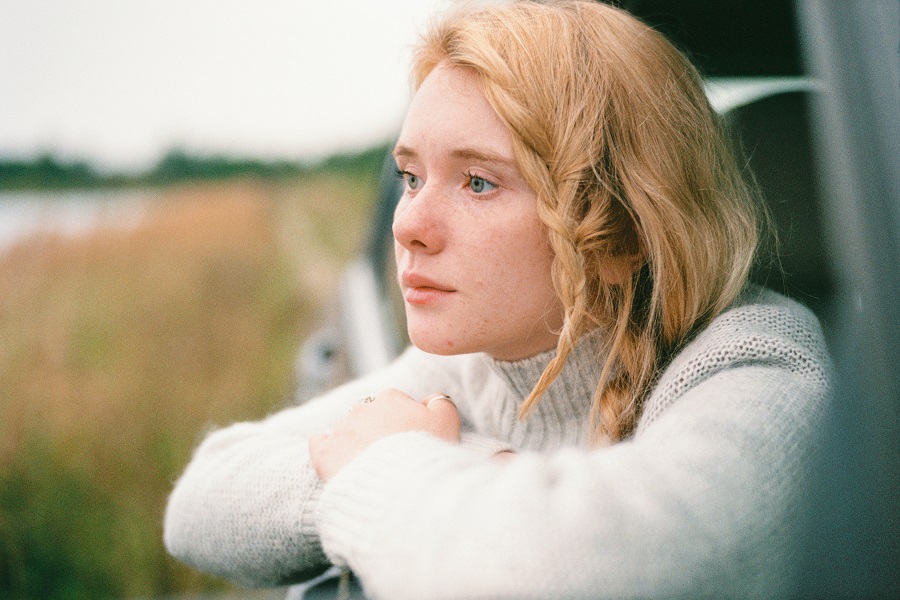 Vision Board Ideas | Self Reflection
The hardest vision board step is the first step. You will need to do a little self-reflection before you can get started. You should look back at the previous year and determine which goals will carry over and which ones you need to hit the drawing board on for the coming year.
For example, you might've had a goal last year to lose weight and have made it. However, does that mean the goal is over, and you can go back to life as you had before, or should you adjust that goal to something new, like sustaining a healthy lifestyle?
We can also set new goals based on what has happened over the last year. Self-reflection is critical, do not skip this step and take notes.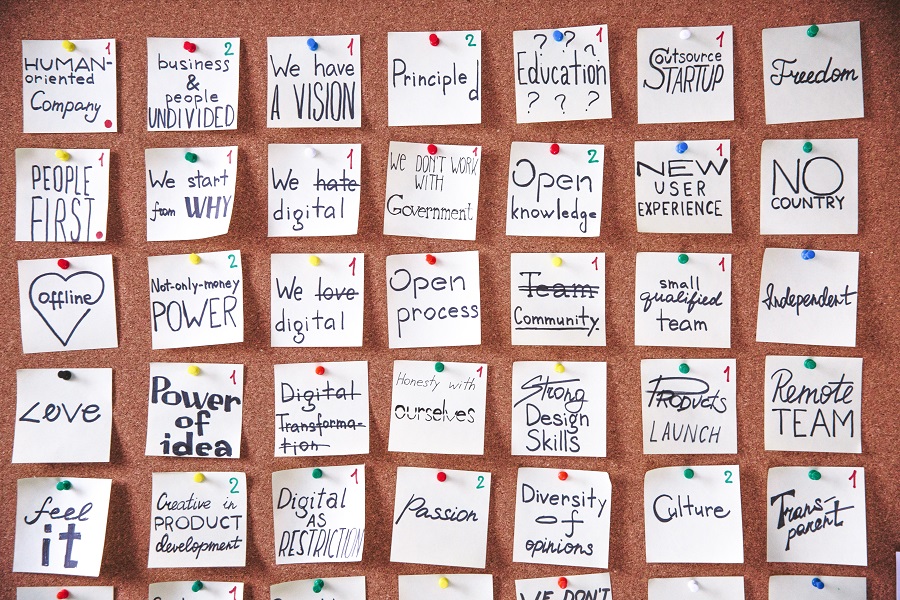 Priorities Come First
We now have a list of goals that we want to work on this year; it is time to prioritize. Goals don't have to be life-altering; they could be daily life-changing. For example, maybe you have a goal to save up and get a new refrigerator, but you also have a goal to get out more and meet someone new.
You can tell these goals are not on the same level, but they are both your goals. Make a new list of your goals, with the highest priority ones at the top and the lesser ones down at the bottom.
This list is not to eliminate any goals, no matter their size. But to be sure, the ones you really want to happen to get their space on your board.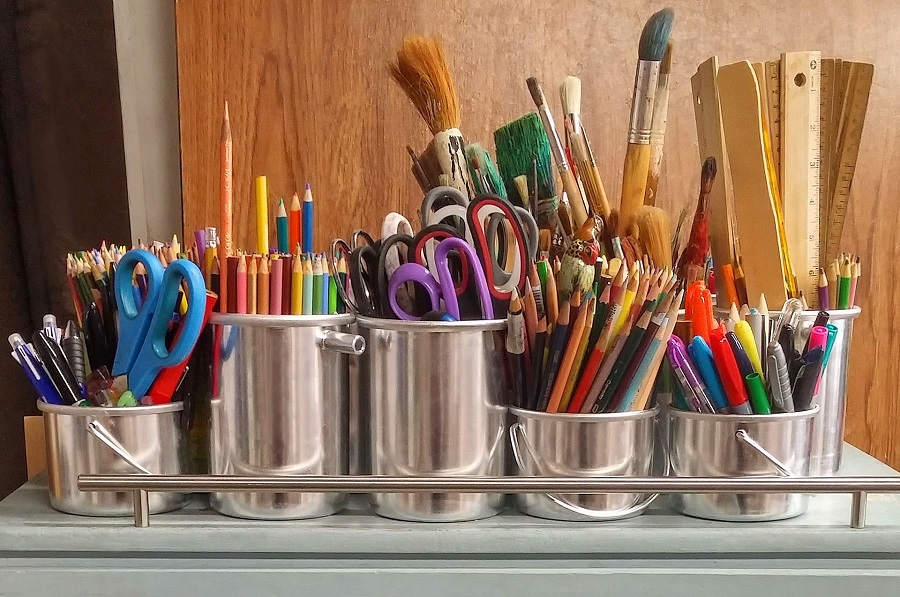 Vision Board Supplies
One of the most important vision board ideas is gathering your supplies. First, you will need a poster board, glue, and markers. You will also need magazines or printouts of images that represent your goals.
People often use magazines for their images as they make for a prettier chaos of a vision board. But you will want to keep your goals in mind when choosing a magazine. For example, a cooking magazine won't help you represent a travel goal.
You can then go through the magazines and cut out the images you like most that represent your goals. You can also use the internet and print out the images you have in mind as a representation.
Organized Chaos
The last of the vision board ideas is to organize the chaos of the board in a way that works for you. Some people like to pick a central goal and make that the center of their board.
The rest of their goals are scattered around that important goal. You can also be more organized and use lines to help you divide the goals up into time frames or difficulties. The beauty of a vision board is that there is no right way to organize the images.
Instead, have fun and use an organization method that works for you, even if it is just a scattered mess of goals. Do not glue anything down until you know what the overall board is going to look like.
You can then decorate the board with markers, stickers, glitters, or whatever you'd like once everything is glued down and dried.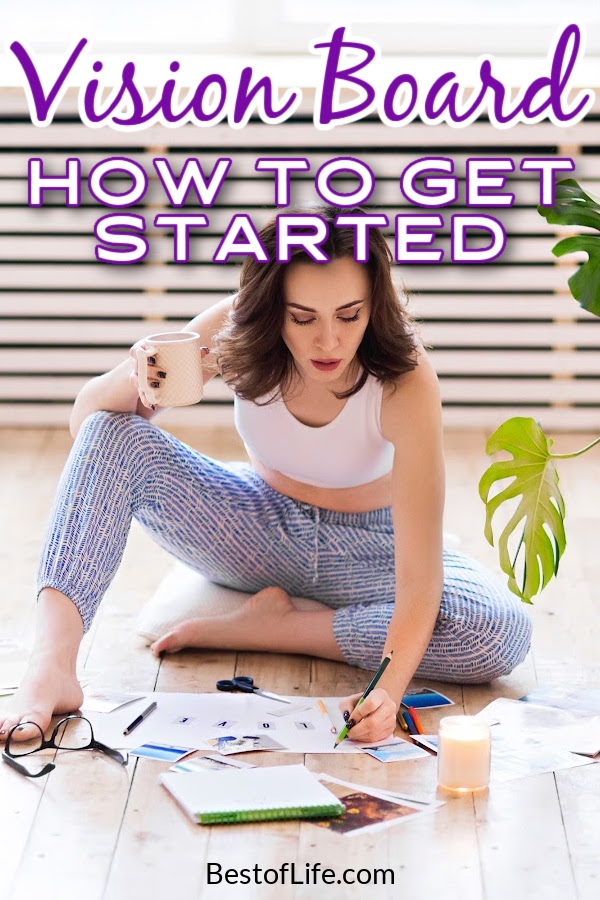 More Inspired Living
Vision Board Ideas for Goal Setting. | You have everything you need to build a basic vision board; time to go beyond basic.
New Year Quotes to Inspire a Fresh Start in January. | The start of the new year is the perfect time to inspire a fresh start.
Dorm Room Decor Ideas for Girls in College. | Our surroundings help determine how well we do in reaching our goals.
How to Start Your Day. | Successful people start their days off in specific ways; how do you start yours?
Best Quotes about Living with Intention. | It is time to live with intention, the intention to reach your goals.