10 Quotes for Long Distance Relationships for Couples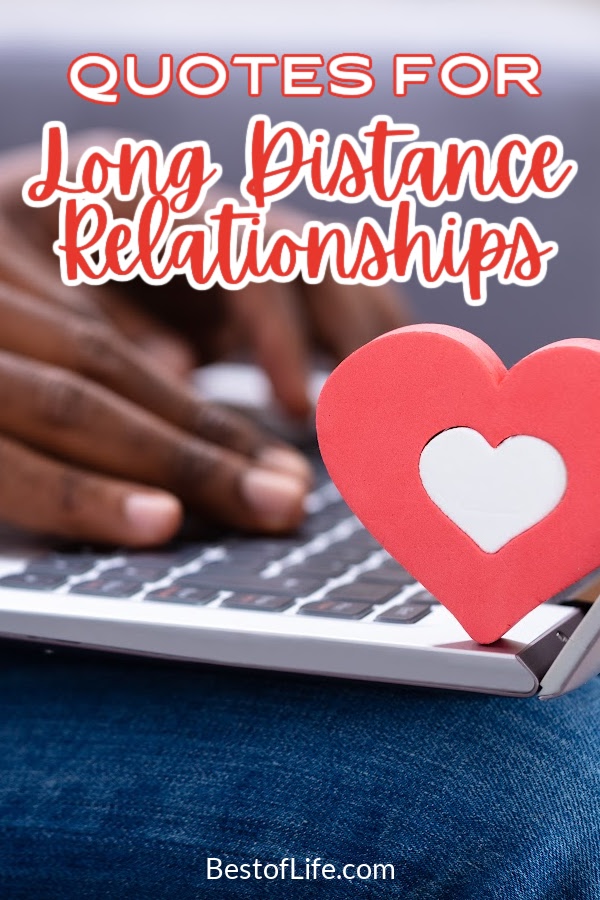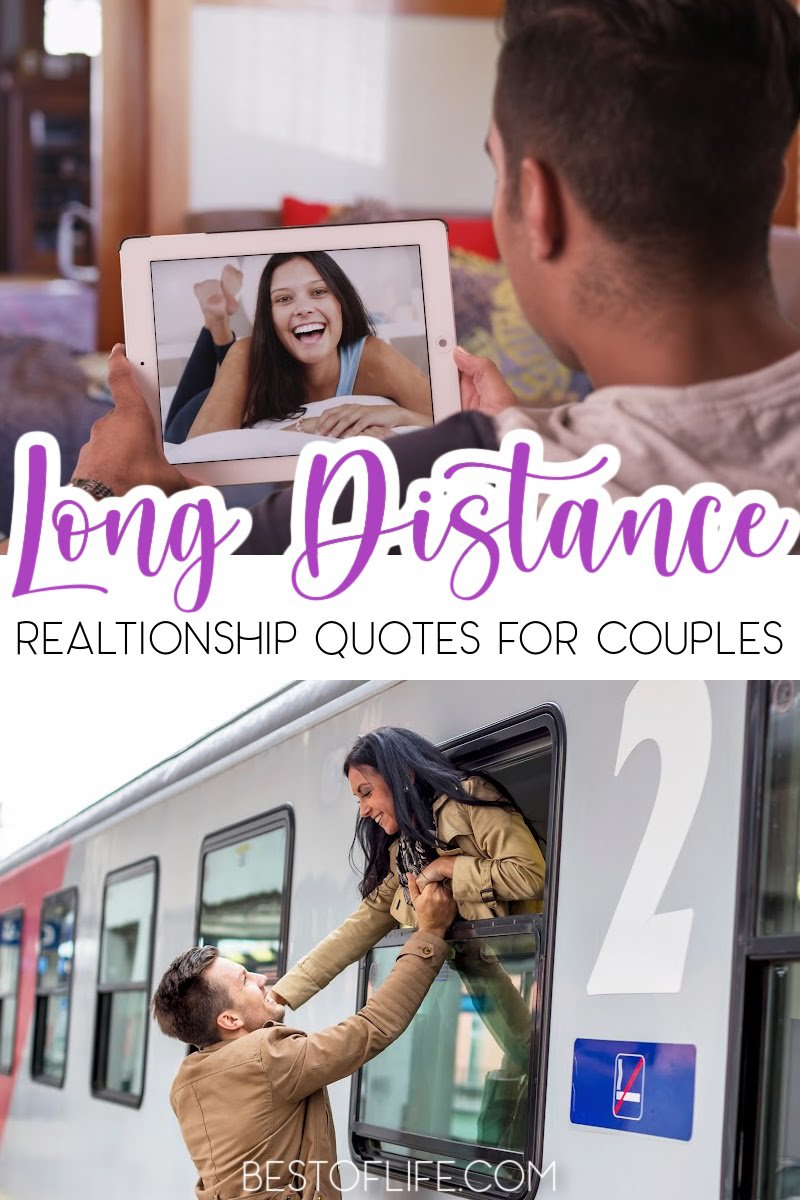 There are a lot of tough things that relationships must go through; adding another one seems pointless. But there are times when you don't have a choice; you need to enter a long-distance relationship. Quotes for long distance relationships can help you stay sane.
The best quotes for long distance relationships can help you keep your love at the forefront of your mind while your life is away. People enter long-distance relationships for an infinite number of reasons. There is no proper reason to do it, it either happens, or it doesn't.
Some people even enter the relationship with it being long-distance and roll with it until they can be together. But relationships can get hard sometimes, even (especially) when you live under the same roof. But long-distance relationships add another level of complication to the relationship.
That's not to say that all of the other issues fall by the waist side. Instead, you've got some of the common problems and then the distance on top of everything else. But not once did you read the word 'impossible" yet, and that's because it's not. More difficult? We can all agree on that.
An entirely different set of issues to deal with? Absolutely! But making a long-distance relationship work is not impossible. In fact, it is possible, and some people make the most out of the situation they find themselves in at any given moment.
There are even some quotes for long distance relationships that can help keep your love strong when things feel like they are too long-distance to withstand any amount of force.
Quotes for Long Distance Relationships
"Love will travel as far as you let it. It has no limits." -Dee King
"The pain of parting is nothing to the joy of meeting again." -Charles Dickens
"Distance means so little when someone means so much." -Tom Michael
"The Simple lack of her is more to me than others' presence." -Edward Thomas
"I fell in love with her when we were together, then fell deeper in love with her in the years we were apart." -Nicholas Sparks
"I exist in two places, here and where you are." -Margaret Atwood
"Together forever, never apart. Sometimes in distance, but never in heart." -Unknown
"Close together or far apart; you're forever in my heart." -Harry Styles
"Behind every strong soldier, there is an even stronger woman who stands behind him, supports him and loves him with all her heart." -Unknown
"Life has taught us that love does not consist in gazing at each other but in looking outward together in the same direction." -Saint-Exupery
More Quotes
Best Quotes about Living with Intention | Living in a long-distance relationship may require you to start living your life with a bit of intention.
Funny Valentines Quotes | Humor and love go hand in hand, especially if your relationship is a happy and healthy one.
Flirty Quotes to Send Him in a Text Message | The feeling to get flirty doesn't go away with distance. But you can get away with flirting in new ways.
Quotes About Change in Life | Maybe you're in a long-distance relationship because of some change in life.
Positive Quotes to Live by for Couples | We should always stay positive, even when it feels like we are simply too far away from our love.