Some of the Best Hilarious Smartass Quotes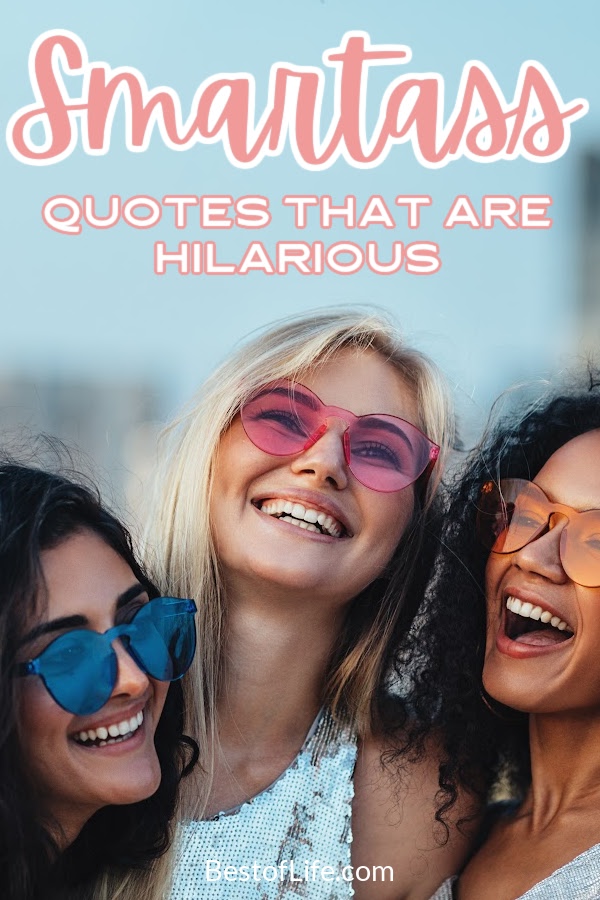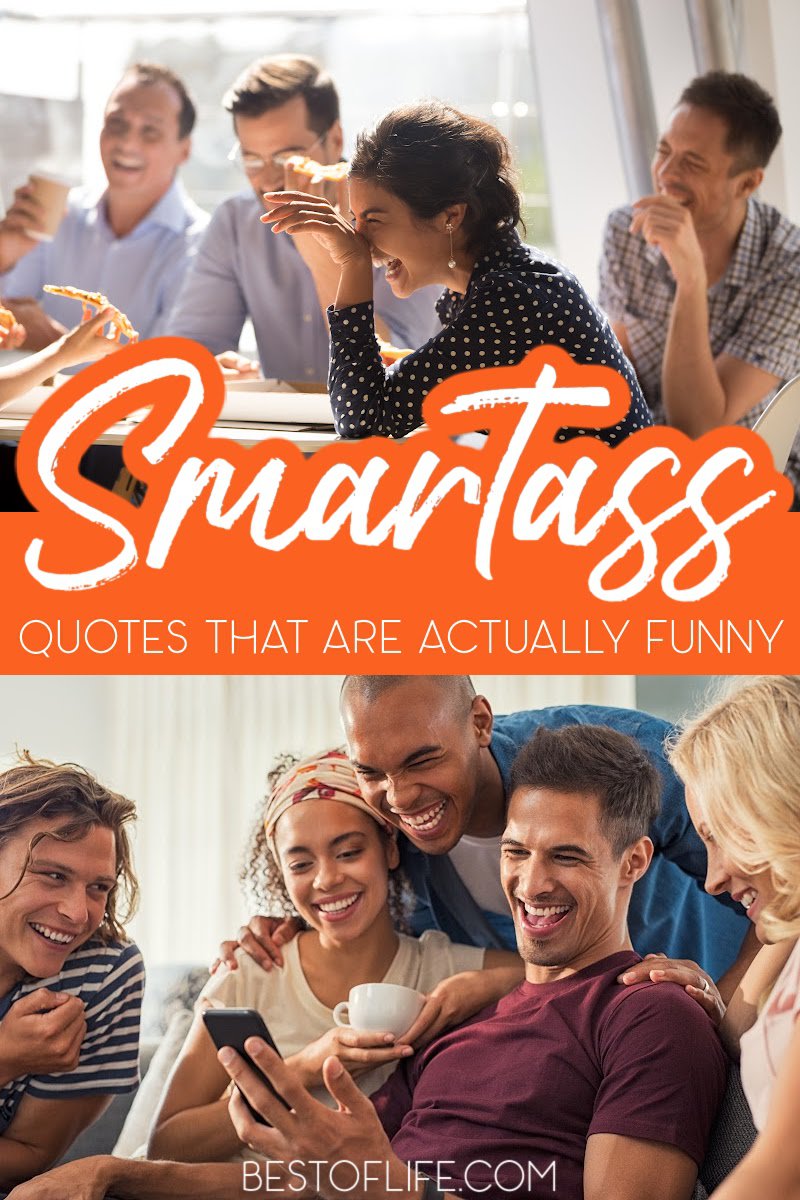 What is being a smartass? Would people rather you be a dumbass? The point is, it is better to be a smartass than a dumbass; we all can agree on that. But maybe you need a little help expressing those intelligent feelings. Be smart; use hilarious smartass quotes.
The most hilarious smartass quotes can help you express yourself, show people you're smart, and get a laugh from them or just yourself. We all have feelings, and sometimes, those feelings are specific. The stars align, the planets are in shift, Mars is in retrograde, and we just don't care.
Not that we don't care about the people around us or the events that are happening in our lives, but what is it with mars, and why is it always in retrograde? The point is, letting those feelings out with a bit of sarcasm is a great solution.
But people don't always accept that sarcasm as just a little burst of emotional withdrawal. Instead, it gets labeled as being a smartass. But we could argue that being a smartass is a good thing. In fact, did you know that precisely zero studies show that being a smartass is 100% better than being literally anything else?
The answers are out there, people, and we find them by letting ourselves be who and what we are. Want to be a musician? Learn an instrument. Do you want to be the next Cris Angel? Go to magic School and learn a spell. Want to be a smartass?
Use hilarious smartass quotes; it's that easy. Just be warned, not everyone will welcome these quotes with open arms. These quotes are not from Corinthians 13: 4-8, and it is most likely not a wedding. But that doesn't mean you shouldn't be allowed to express yourself; express freely!
Hilarious Smartass Quotes
When people ask me stupid questions, it is my legal obligation to give a sarcastic remark.
Sarcasm is the body's natural defense against stupidity.
You know what I like about people? Their dogs.
A celebrity is a person who works hard all their life to become well-known, then wears dark glasses to avoid being recognized.
So you mean to tell me a stress ball isn't for throwing at people who stress you out?
Don't worry about what people think. They don't do it very often.
I never forget a face, but in your case, I'll be glad to make an exception.
Sarcasm- the ability to insult idiots without them realizing it.
If you think nobody cares if you're alive, try missing a couple of car payments.
I can explain it to you but I can't understand it for you.
More Quotes
Best Quotes About Getting Older | There is nothing better than aging to feel a bit of sarcasm coming on.
Losing Your Mind Quotes to Take the Edge Off | Losing your mind is not so bad, especially when you realize we are all in the same boat.
Sarcastic Quotes About Work Colleagues | Is this not enough sarcasm for you? That's okay, there's more sarcasm for you when you're ready.
Quotes To Stay Positive At Work | The only thing other than aging that should be considered sarcastic territory is work.
Great Quotes when you are Feeling Sarcastic | Did we not mention that we have more sarcasm for you? Here it is, enjoy.