Netflix Shows | Best Shows to Watch for All Ages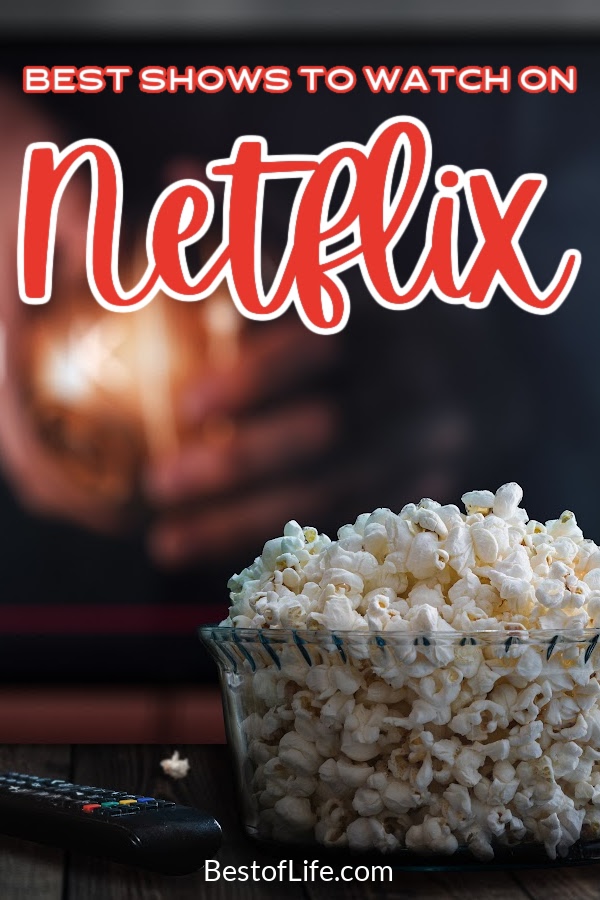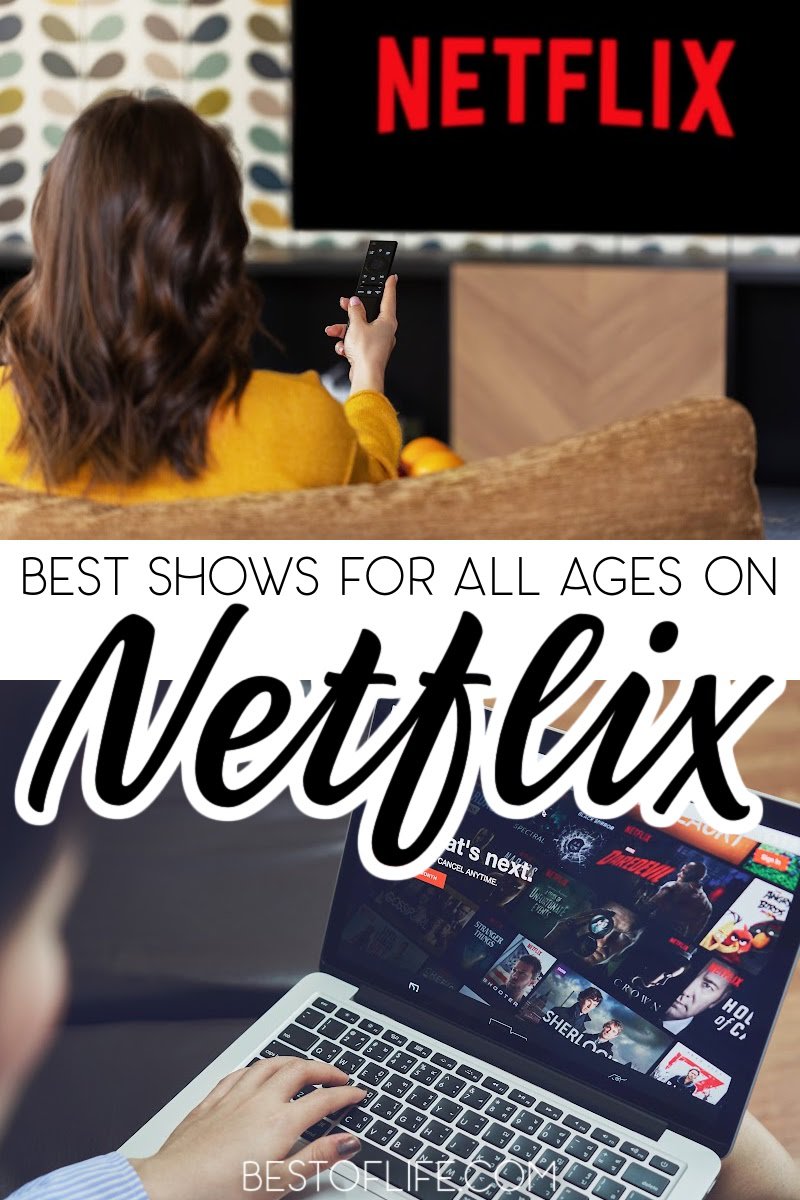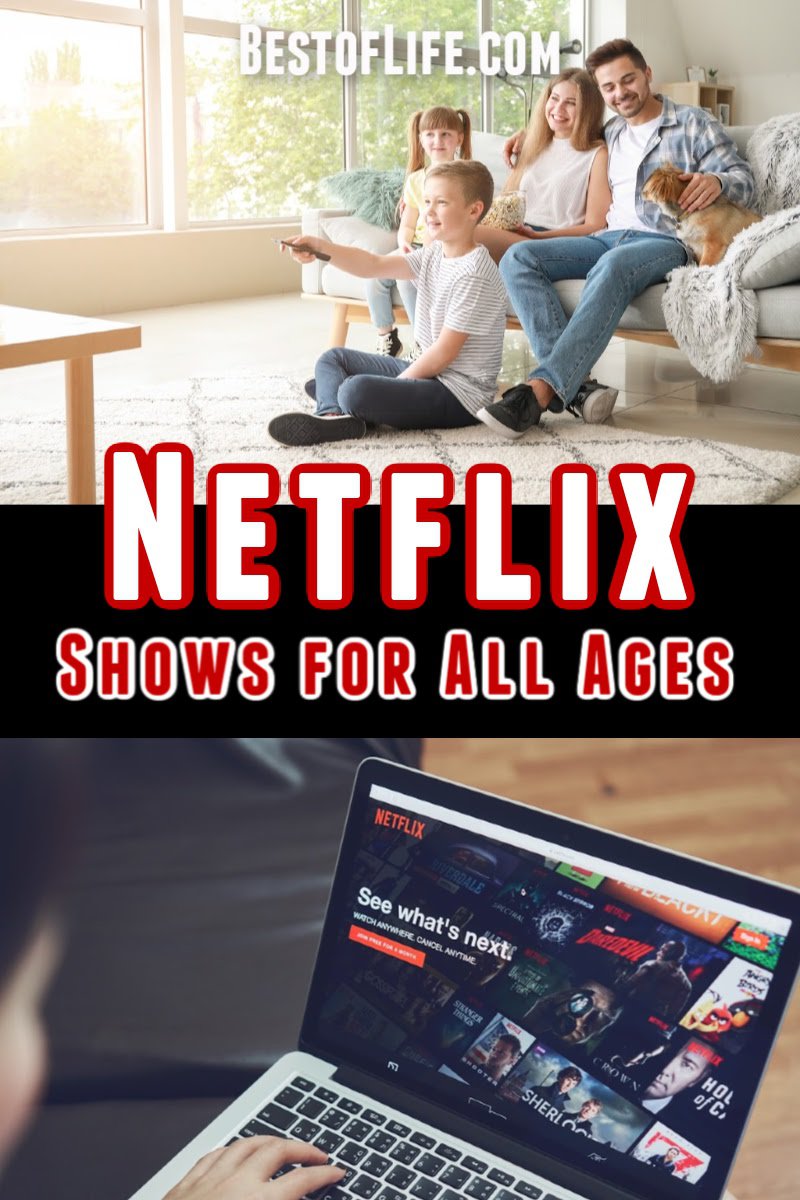 In just the last couple of years, Netflix has done an amazing job with its original content. In fact, they have become the bar to which Disney+, Hulu, and every other streaming platform have been or will be compared. This success makes us all the more excited to see which Netflix shows 2020 will bring to our living rooms.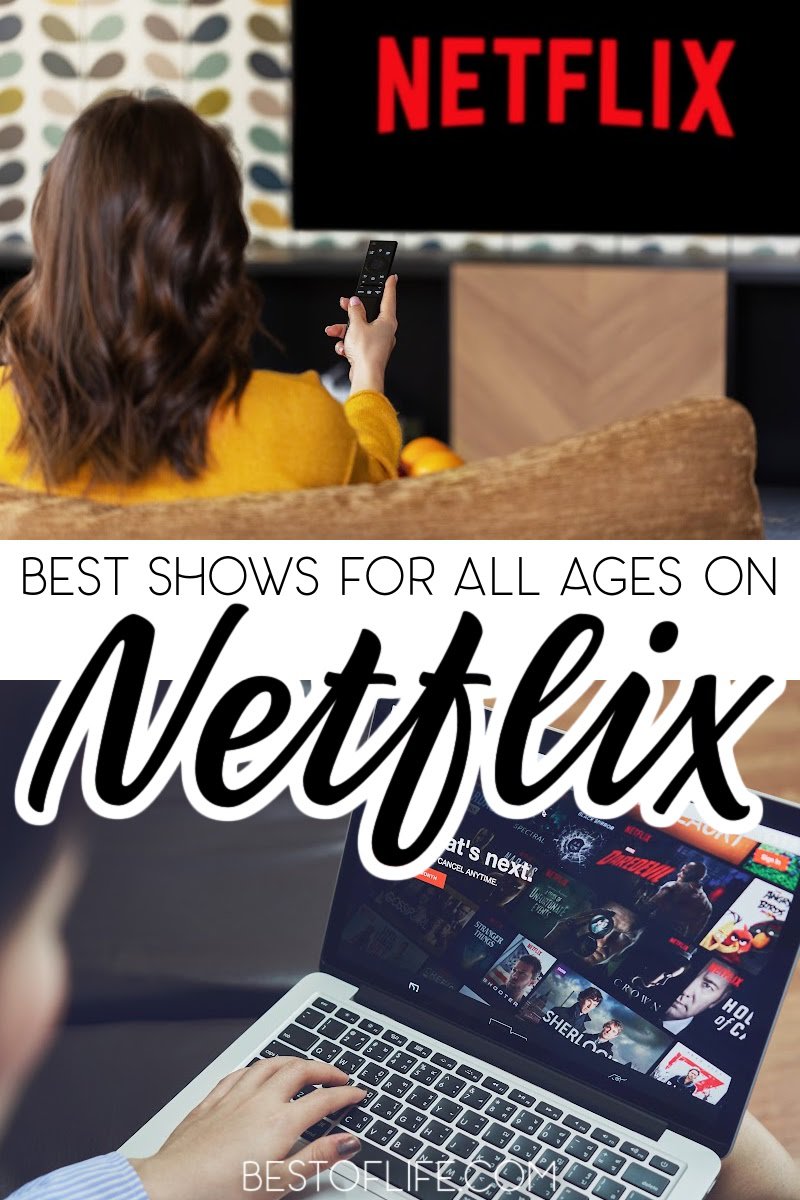 It's not hard to find something good to watch on Netflix, and we are certain the Netflix shows 2020 will bring are also going to make the cut. Netflix has done something truly remarkable. What started as a by-mail movie rental service has turned into one of the most talked-about streaming services available.
As a business, it reflects images of adaptation, growth, proper use of platform, and success. But, it takes a lot of work to get to where Netflix is today and the passion that drives the offices can be seen in the original content. While some content is bought up and mixed with originals, it can be hard to tell them apart.
That's how good Netflix original content has become. Even better, there's something for all ages. The Netflix shows 2020 will bring are sure to be no exception. Which ones will you add to your watchlist? The list will continue to grow throughout the year as new shows are announced and released.
Grab your favorite beverage and a bowl of popcorn and get comfortable!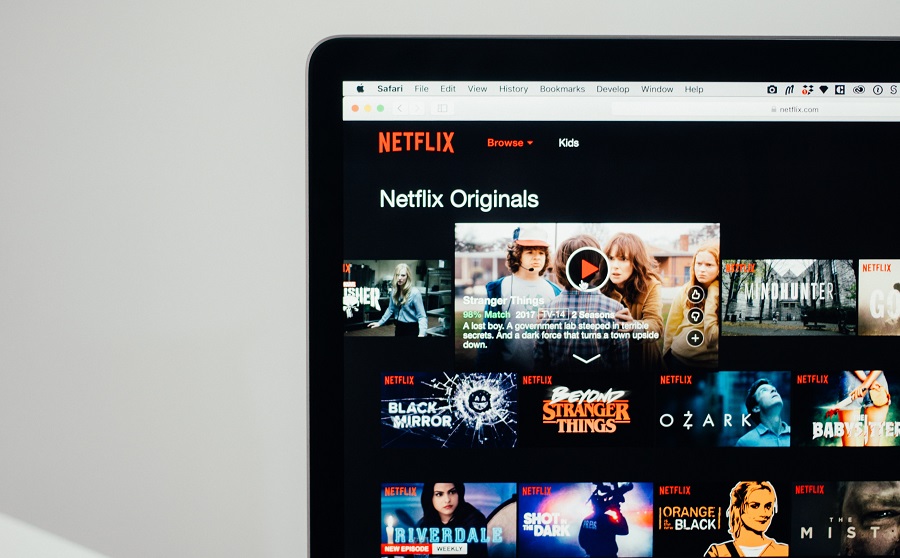 Netflix Shows 2020 | A Series of Unfortunate Events
The series comes to an end in 2019 as we see what happens to the Baudelaire orphans as the story comes to an end. The series constantly warns you to look away, but the question is, are you the type of person who dares to learn something new and uncomfortable? Or is ignorance truly bliss?
The series has three seasons to go through, with the final season being released first thing in 2019.
Sex Education
For the more mature content viewers, Netflix brings the British series to a wider audience. The story of Asa Butterfield, a teenager whose mom who is a sex therapist, is one that is binge-worthy, to say the least. The question is, can a teenager provide sex therapy to other teens?
Or is it like the blind leading the blind? Either way, Asa is having a good time and so will you.
You
The internet is a place where knowledge is vastly available to the masses but for one man, knowing about history, art, and science isn't enough. This man wants to know about you and how he can "help" you fall in love with him. After all, everyone wants someone to love, it's just that some lines get blurred for this man.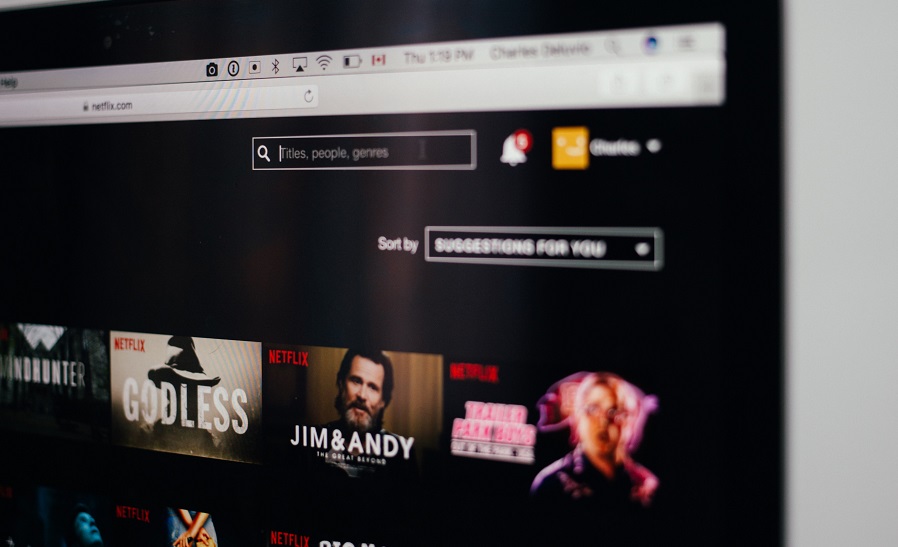 Netflix Shows 2020 | Carmen Sandiego
Netflix has found Carmen Sandiego and this new animated series may just help you find her again as well. Introduce a new generation to the world through Carmen Sandiego's eyes with a little help from Netflix. Along for the ride is Gina Rodriguez as Carmen Sandiego and Finn Wolfhard as her accomplice.
Trigger Warning with Killer Mike
Here is your trigger warning, as this documentary series takes a deep dive into racism and so much more. In fact, the idea of this series is nothing new but Netflix has a way with documentaries that makes them more interesting to younger generations as well as older generations.
This show is one that everyone will be talking about. You will not want to be left out of these deeper conversations.
Black Earth Rising
Before the Conners, John Goodman was on BBC in the UK with Michaela Coel. This series has been well received and follows a Coel as she was orphaned by the Rwandan genocide and raised by an adoptive mother in London. Coel's character grows up, becomes a lawyer, and takes on a case that makes her reexamine her past.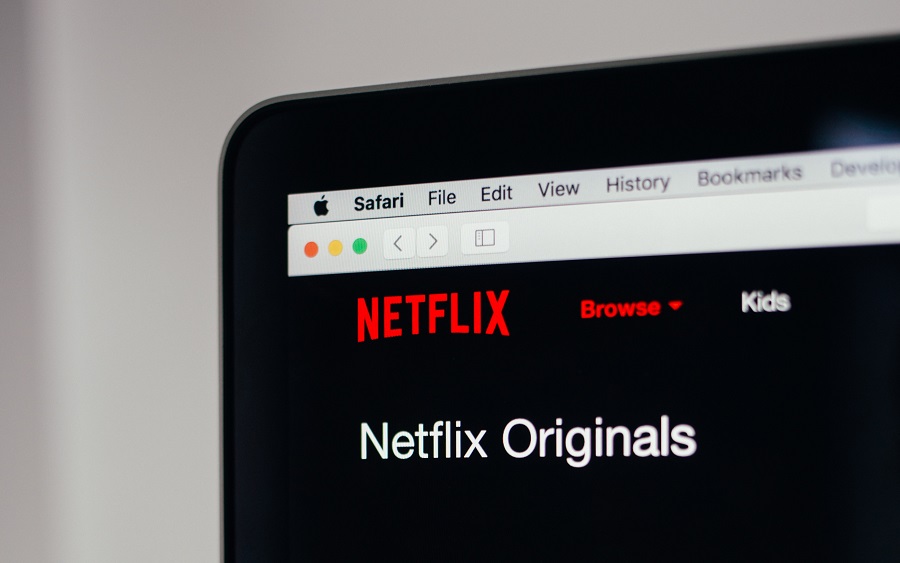 Netflix Shows 2020 | The Umbrella Academy
Netflix has had a rough past with some adaptations — just ask the fans of Death Note or Saint Seiya. Thankfully, their newest adaptation looks promising. The Umbrella Academy is a school of children trained by a man who thinks they will one day save the world.
After the children have grown into adults, their trainer passes away, which brings the group back together to reexamine the meaning of their childhood.
Russian Doll
Russian Doll is a series that follows Nadia, a young woman just trying to make it to a party. The problem is, Nadia is stuck in some sort of time loop that makes her repeat the same night over and over again. To make matters worse, the night keeps ending with her death.
The End of the F**ing World Season 2
There is nothing more intriguing than a drama that is also a comedy that is as dark as this one. The end of the world isn't exactly literal but it is interesting to see how it unfurls. What started as a weird road trip is turning into an even weirder road trip and you will not want to miss a second of it.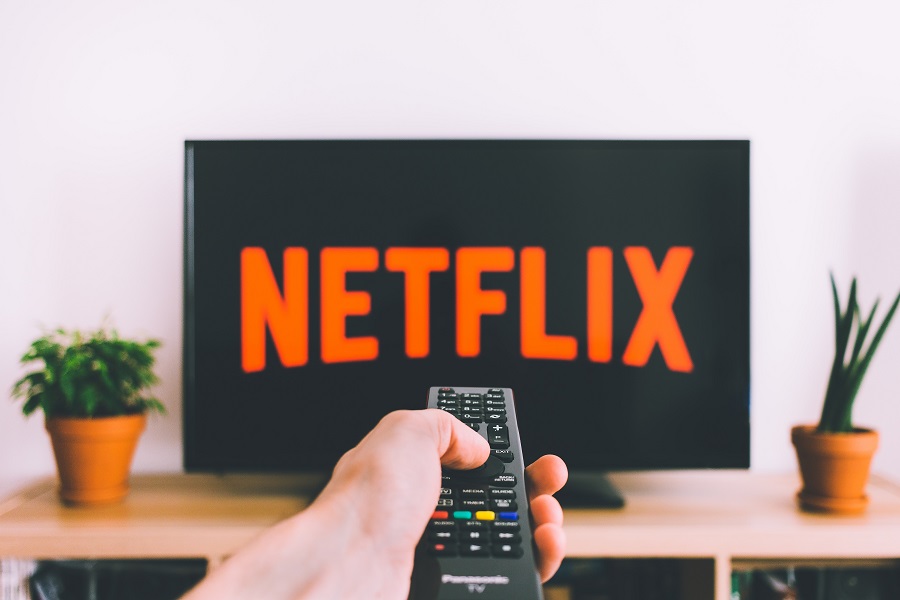 Netflix Shows 2020 | Tidying Up with Marie Kondo
This show brings us joy and we believe it will do the same for you. Follow Marie Kondo as she helps people organize their homes. As a result, lives are changed and you may even learn a thing or two about organizing your own life.
Patriot Act with Hasan Minhaj
There are many different genres of Netflix shows 2020. However, it is time things get a little more newsworthy. Patriot Act is a comedy talk show of sorts. There are no guests, there are no bands, but there is a comedian named Hasan Minhaj.
Hasan takes real news and makes it even more interesting in this series which releases episodes weekly.
After Life
We all go through life watching what we say, how we say it, and who we say it to. But what if you just didn't care enough to do any of that anymore? Ricky Gervais plays a widower in After Life who just lost all care in the world to watch his manners in public.
This show is emotional, funny, and kind of eye-opening to what life could be like.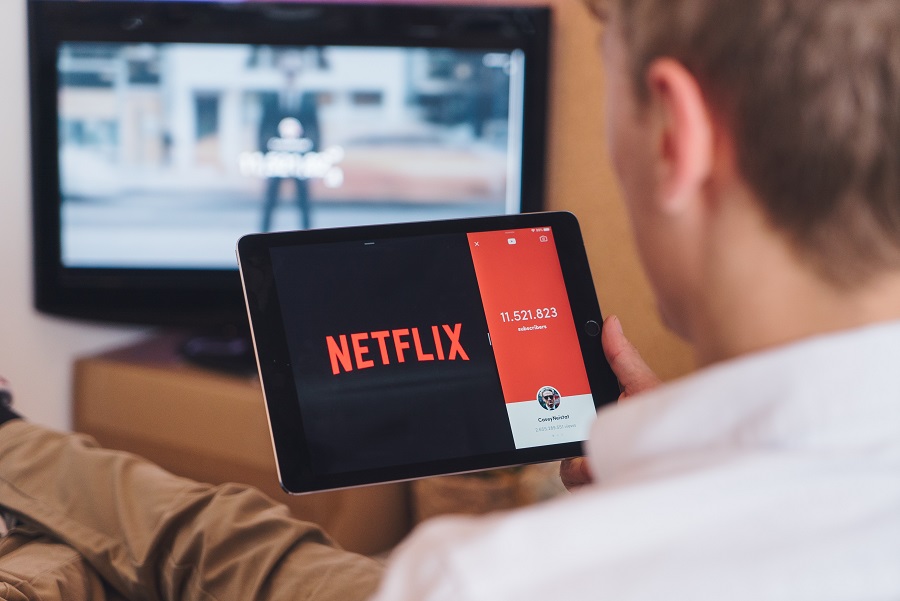 Netflix Shows 2020 | Queer Eye Season 3, 4 / We're in Japan!
Queer Eye is not a new show but it is a good show. Watch as the Fab Five return to change the lives of both men and women in many different ways. Who knows, you may even learn about yourself in the process. There is also a special series where the Fab Five head to Japan and that is truly a learning experience.
Not to mention season 4 also dropped in 2019.
The OA Part 2
The OA is a fantastic show that has really made people think about things in a new way. The second season seems to be the last though as Netflix did cancel the series. There is a chance it may come back but those chances are slim. Even though you will see that this show deserves at least a movie to tie the ends off.
The Chilling Adventures of Sabrina Season 2
The family of witches is back and they are still getting into big, deadly trouble. This adaptation of Sabrina has truly wowed fans and it is amazing to see how grown-up the show can be. You may want to watch with a friend though as the show does get dark and spooky.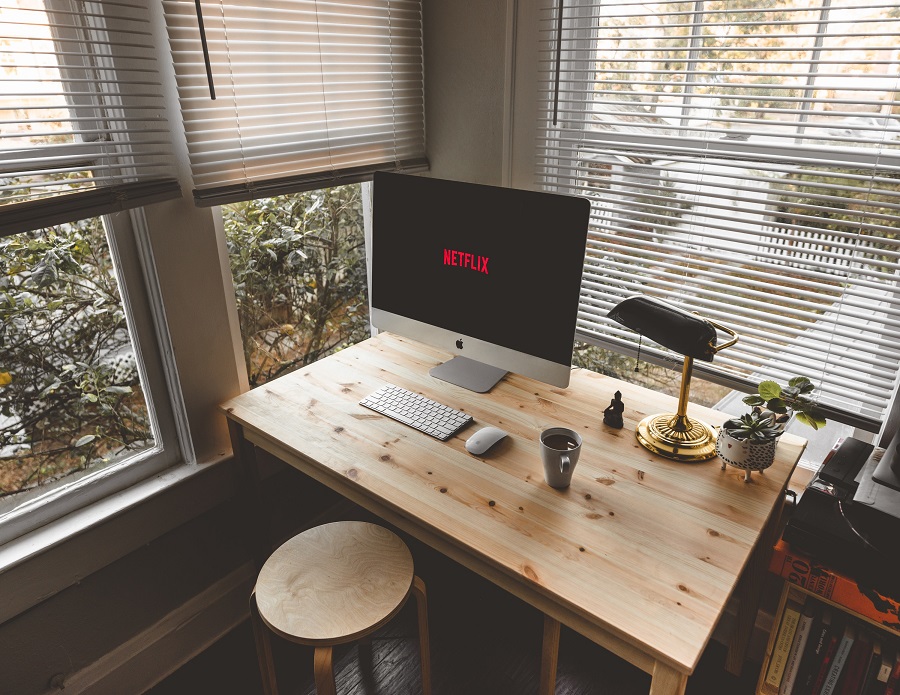 Netflix Shows 2020 | Trolls: The Beat Goes on! Season 6
Trolls are still out there singing and kids are loving their tunes. This series has gone into its 6th season which shows just how powerful Trolls can really be.
Dead to Me
There are many different types of people in the world and many different thoughts on how to handle situations. Dead to Me is about two grieving women who have lost their significant others. But not everything is as it seems.
The Society
The end of the world is a scary thought but what if the end wasn't really the end? The Society is a series about a town that has no access to the outside world. To make things worse, everyone over a certain age has vanished. How will the surviving kids and teens make a life without the outside world and with adults?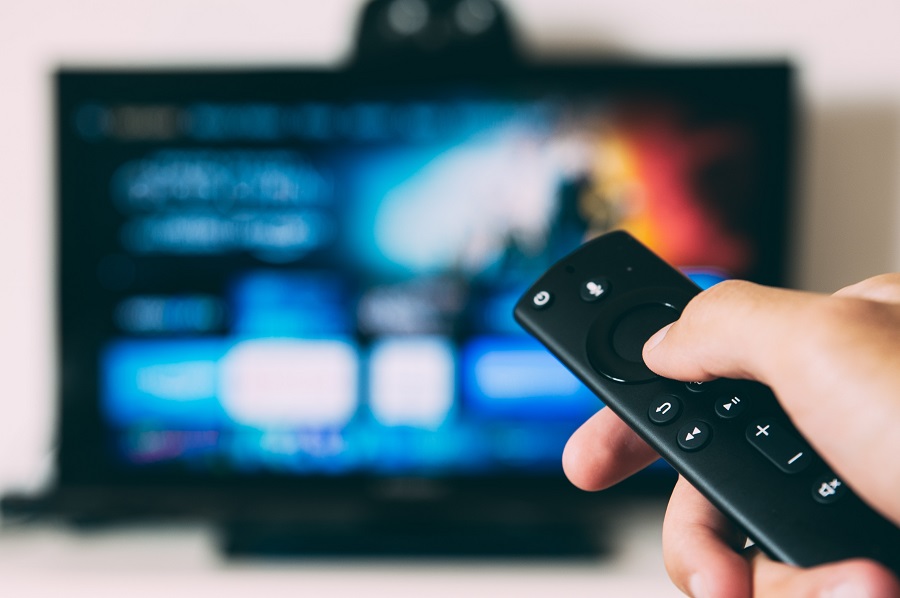 Netflix Shows 2020 | The Rain Season 2
The rain is a foreign language drama that is back to tell the story of a group of teens. However, the rain may not be the thing to fear. You may have finished season 1 already and are waiting for season 2. It is finally here and it is worth the wait.
My Next Guest Needs No Introduction Season 2
How do you follow up on a talk show that has had guests like Barrack Obama? You get more high-quality guests. David Letterman proves that the world still needs him in this amazing talk show that we all hope goes on and on with more and more seasons.
Black Mirror Season 5
Black Mirror isn't technically an original. In fact, some of the shows on this list aren't exactly original to Netflix. However, the technology works in mysterious ways. You will learn that when you watch Black Mirror, a series about what might happen if technology goes too far.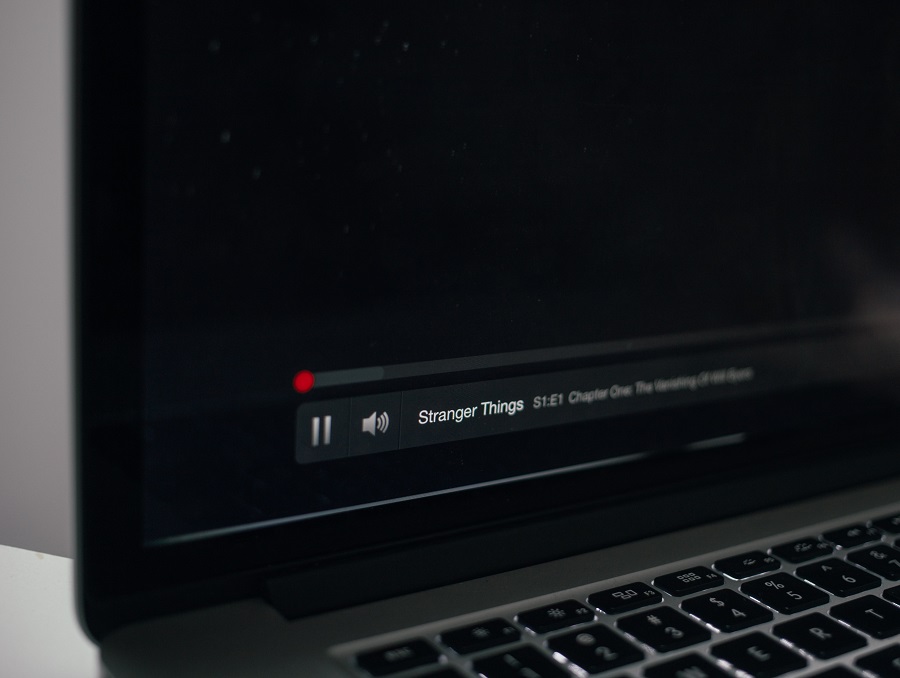 Netflix Shows 2020 | Stranger Things Season 3
We already know that there will be a season 4 of Stranger Things. But that just means you must watch season 3 before it is too late. However, it feels like this show doesn't need an explanation as it is too strange and too popular.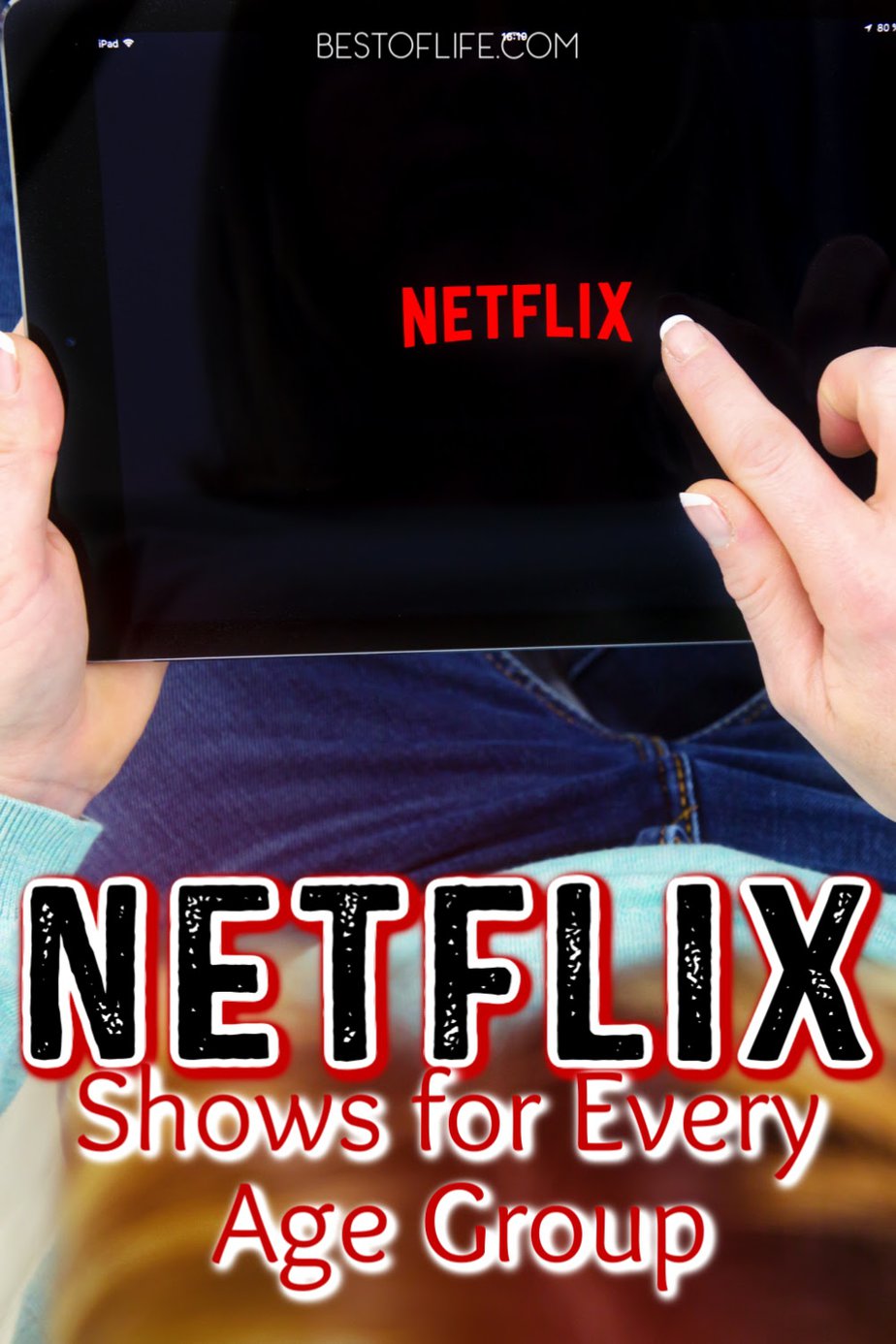 Last Chance U: Indy Part 2
Football is taken very seriously in some states. But some college students find that football is even more serious. In fact, football may be the only path some of these students see in front of them. The problem is, they are playing football in a community college instead of the big leagues.
Workin' Moms Season 2 and 3
Being a working mother is not easy. It is like working 24/7 and you won't even find a thank you anywhere in sight. This dramedy follows a group of moms who are just trying to make it out alive.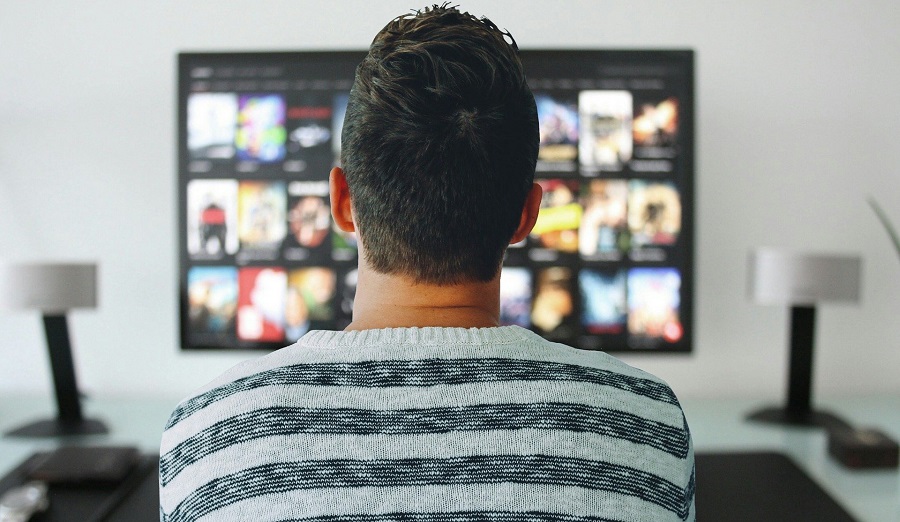 Netflix Shows 2020 | Orange is the New Black Final Season
Orange is the New Black or OITNB as it is affectionately called was one of the first Netflix original shows. Sadly, every story runs its course and this one has come to an end. Say goodbye to all of the women of Litchfield Penitentiary.
Dear White People Season 3
Dear White People takes you to the campus of Winchester University. Here, the most pressing issues of our time are tackled by the bright, youthful minds of college students. This show is a comedy series but you can't but tell yourself that it is funny because it is true. Sadly.
13 Reasons Why Season 3
High school isn't what you remembered, at least not for these students. They have dealt with some pretty heavy issues like rape, suicide, drug use, school shootings, and now, it is time to pay even more of the consequences. This season we find out what happened after the events of the last episode in season 2.
It is time to bring some things to light.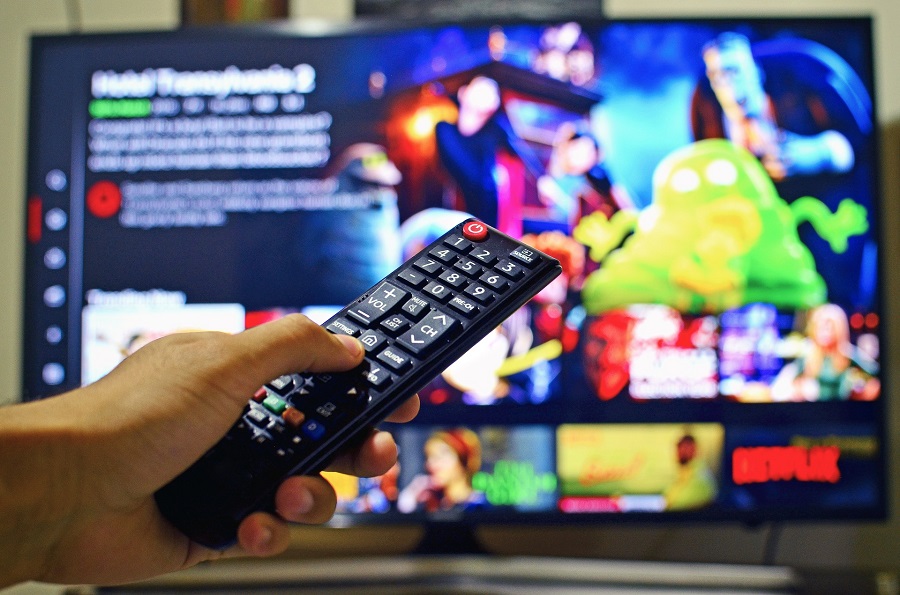 Netflix Shows 2020 | Explained Season 2
Explained is an amazing series with episodes that are under 30 minutes. Each episode is like a mini-documentary and covers a different topic. You can learn about diamonds, beauty products, pirates, coding and so much more.
Raising Dion
We are inundated with superheroes just about everywhere we go. There are superheroes in the grocery store, at the movies, in books, games, food just about everywhere. But what were these superheroes like as children and what was it like to raise them? Raising Dion answers those questions.
Prank Encounters
This one is for the family to watch together and laugh together. This series is a hidden-camera prank show that has a twist. That twist is horror but in the funniest ways possible.
The Witcher
The Witcher is a series based on fantasy books by the same name. Henry Cavill plays Geralt of Rivia who is a monster hunter. The problem is, Geralt is learning that humans tend to be worse than the monsters he hunts.
Locke and Key
Some Netflix shows fit into multiple age groups and Locke and Key is one of them. Teens, tweens, young adults, and even adults might enjoy this one. The show follows a family who loses their father and moves into his childhood home.
There, they discover many different secrets that none of them were aware of and that could become a danger to them.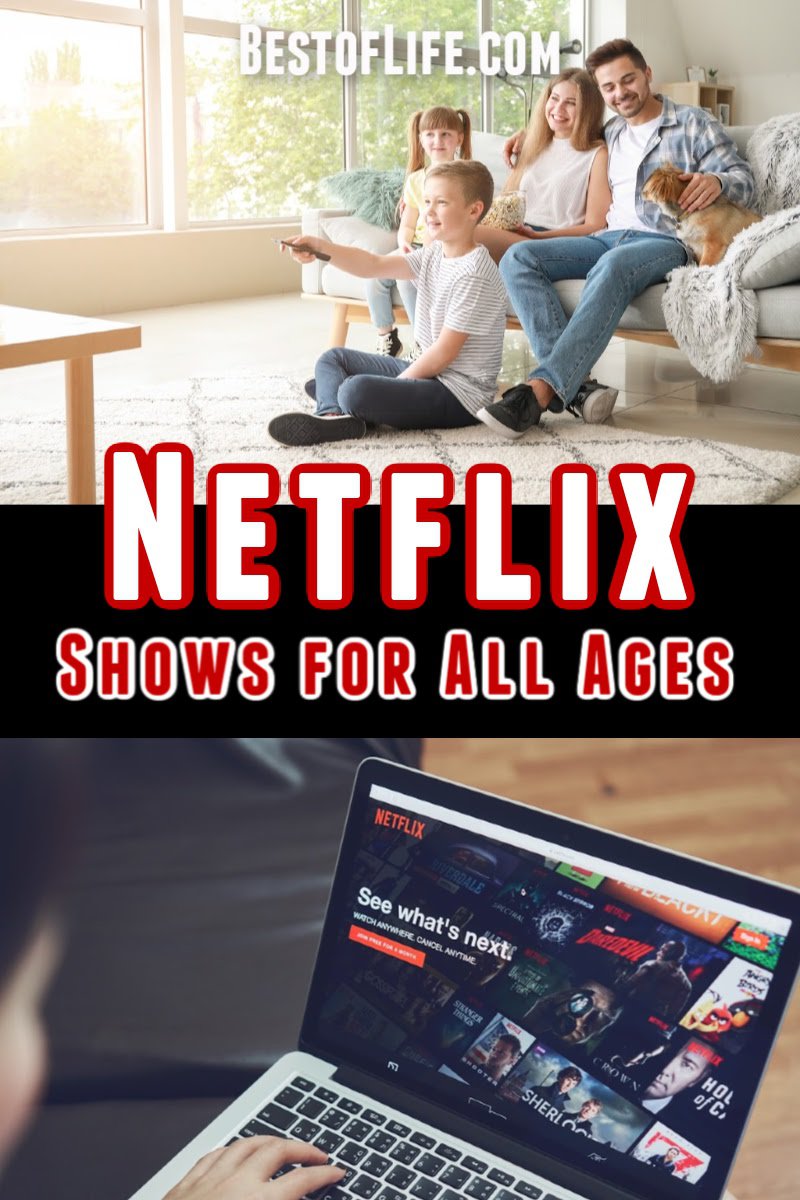 Messiah
This one is truly for adults and more mature audiences. There is not a whole lot of the usual mature audience type of stuff in this series. However, it does cover topics that could be considered more mature. There is a man who is sparking spiritual movements around the world which also causes some political issues as well.
A CIA agent is sent to investigate the situation and what is found is not expected.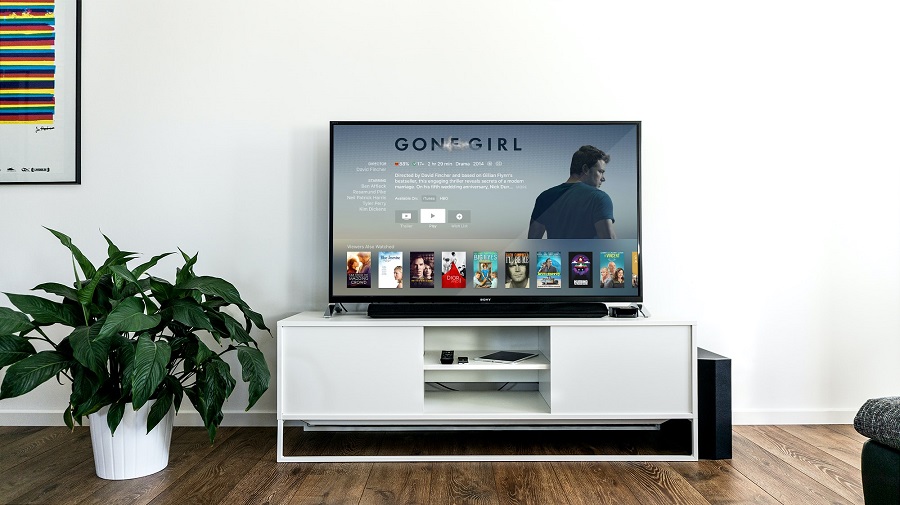 AJ and the Queen
Ru Paul takes center stage in this heartwarming series about AJ who is discovering life isn't what it seems. In fact, there are a lot of surprises for everyone in this show. This one might be for older audiences but is definitely worth a watch.
You will surely fall in love with these characters, including the blind queen who steals many scenes.
#BlackAF
You may have heard of a show called Blackish. The creator of that show has created another sitcom that is similar to Blackish but has more of an Office or Parks and Rec feeling to them. The story is his own, though we are sure he is playing an exaggerated version of himself.
The series follows his family as they deal with life as rich, black Americans in a rich white area. It is truly funny and a great show but is definitely for older audiences.
Never Have I Ever
There is nothing like good Netflix shows for all ages that are about coming of age stories unfolding right in front of us. This series is about a young woman who lost her father and wants to change her life. The goal is to become more of a social butterfly.
The problem is, that isn't so easy when you're dealing with the loss of a parent at the same time.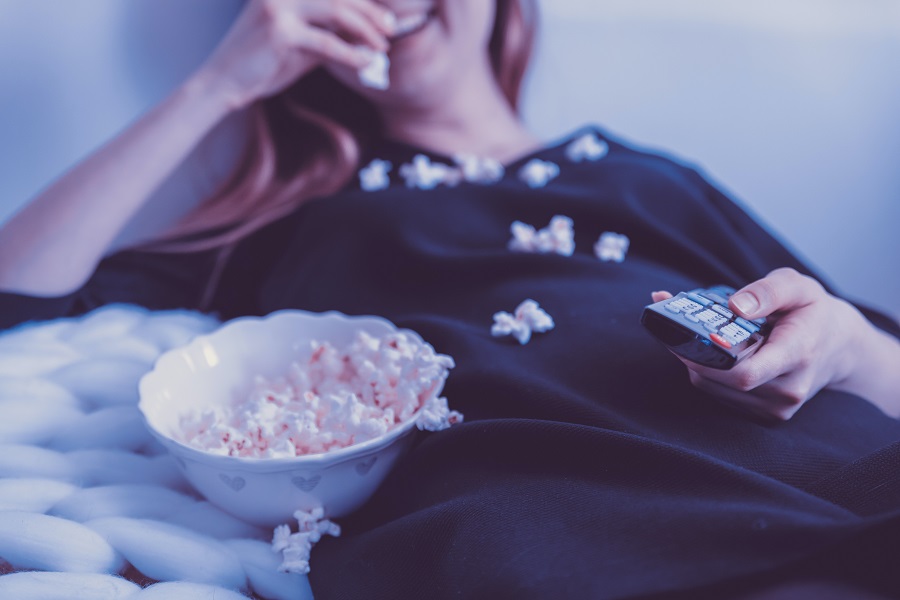 The Worst Witch
Not all shows on Netflix are for older viewers. There are a few Netflix shows that are perfect for kids. The Worst Witch is a reboot of the 1980's movie by the same name. We follow 12-year-old Mildred Hubble as she goes to magic school.
The problem here is that Mildred comes from a nonmagical origin. There is a hint of Harry Potter there and it will truly entertain your kids.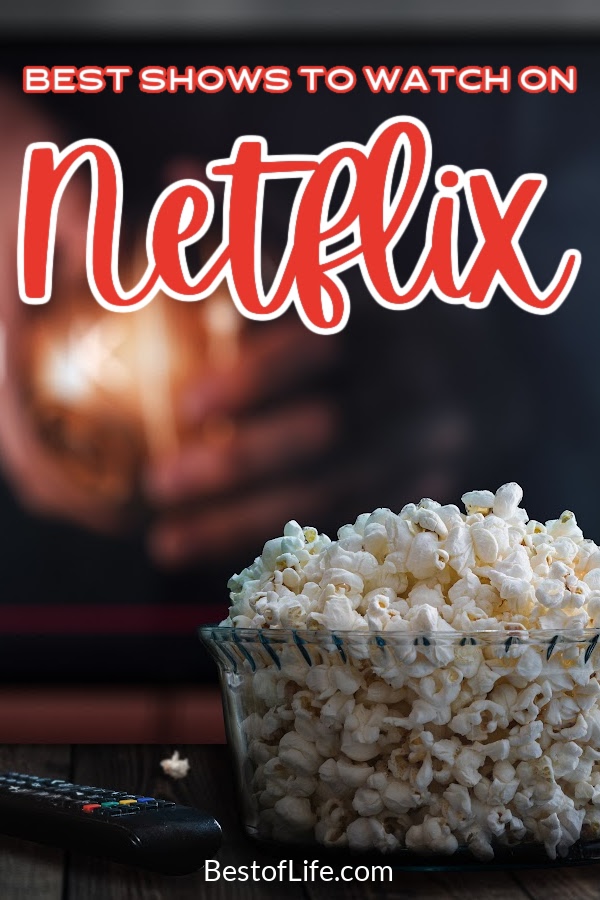 You are now armed with the knowledge of what to watch on Netflix. More shows are added almost every week. However, these are some of the most anticipated things coming to Netflix. One of the things to remember about Netflix is that they like to take chances with shows.
It is one of the few entertainment providers that actually takes risks. Let them know just how much you appreciate it by giving some or all of these shows a chance. Who knows, you may even find a few favorites that you can petition for if Netflix tries to cancel it.
More on Netflix
Netflix Documentaries for Crime Solving Addicts | Crime documentaries have become very popular and Netflix is the king of all networks with interesting crime docs.
Scary Netflix Movies to Watch for a Frightful Night | There are also plenty of scary movies that could help you get in a spooky mood.
Best Netflix Series for Teens | Teens may have different tastes than their parents or younger siblings. But we also don't want teens watching things they shouldn't. Parents should always be in control of what they deem okay.
Netflix Shows 2018 | Best Shows to Watch | There was plenty of new content added in 2018 that still holds up today as some of the best programming.
Netflix Shows to Watch After a Long Day at Work | Sometimes we just want to turn our minds off and recharge with some good, dumb, fun.