Colorful Acrylic Nail Designs that Work Throughout the Year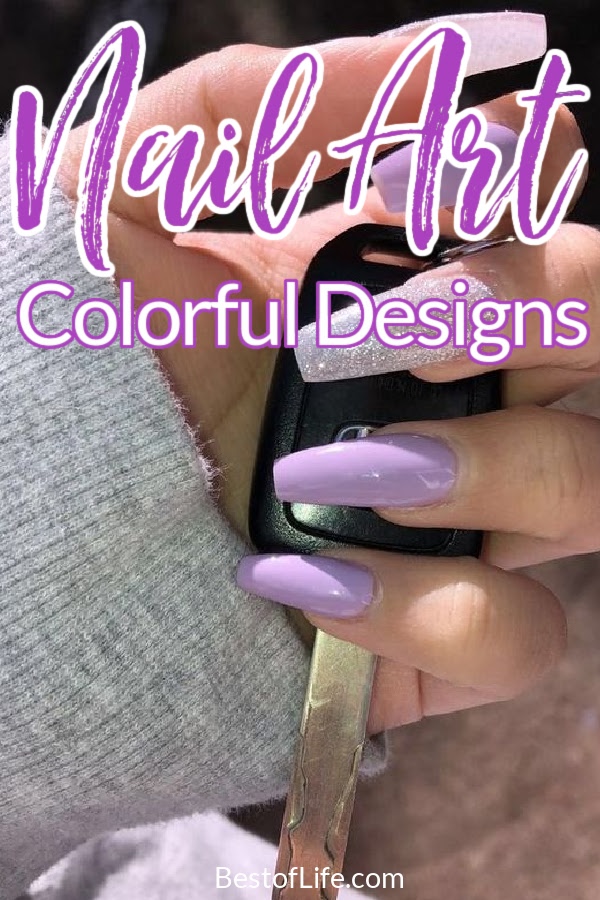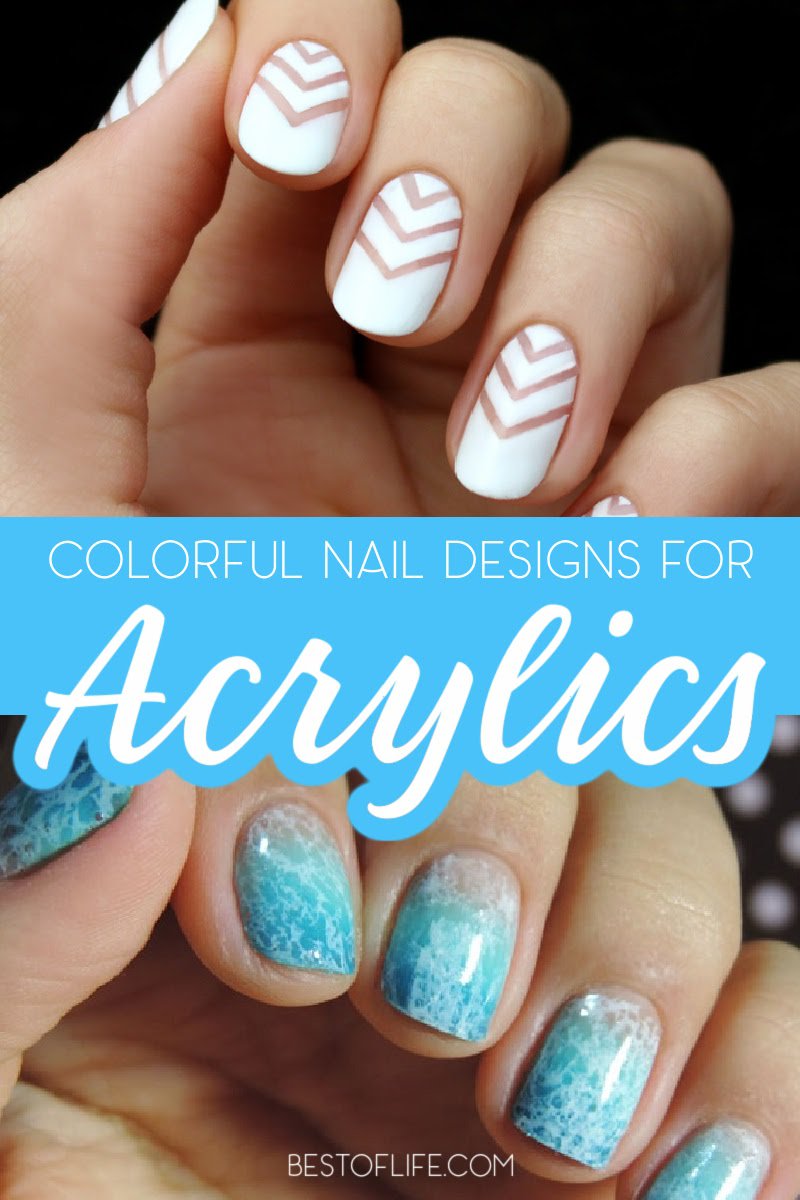 You can use patriotic colors during the summer months or darker colors for the winter months. But there are some colorful acrylic nail designs that you can use any time of year and work well. All it takes is a little inspiration to get you started and then you can paint your nails like the best of us.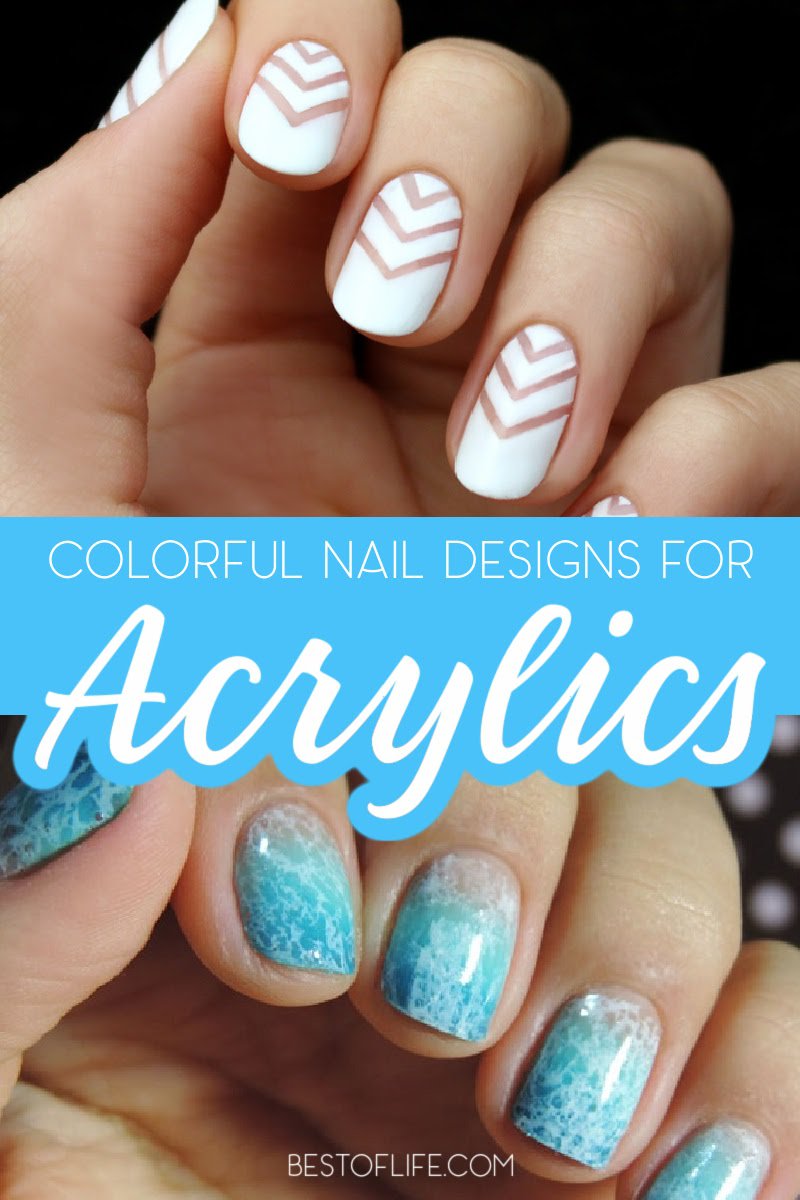 Painted nails are a wonderful way to add a splash of color to your overall look. Many people use the time of year as a way to design their nails. Use some colorful acrylic nail designs that work all year long to enhance your overall look in a fun, fancy, and beautiful way.
Not all of us have the ability to grow strong, beautiful nails and so, we turn to color. Acrylic nails are a way for everyone to get those long nails without having to grow them. Acrylics don't often cost much, and most nail salons know how to do acrylic nails.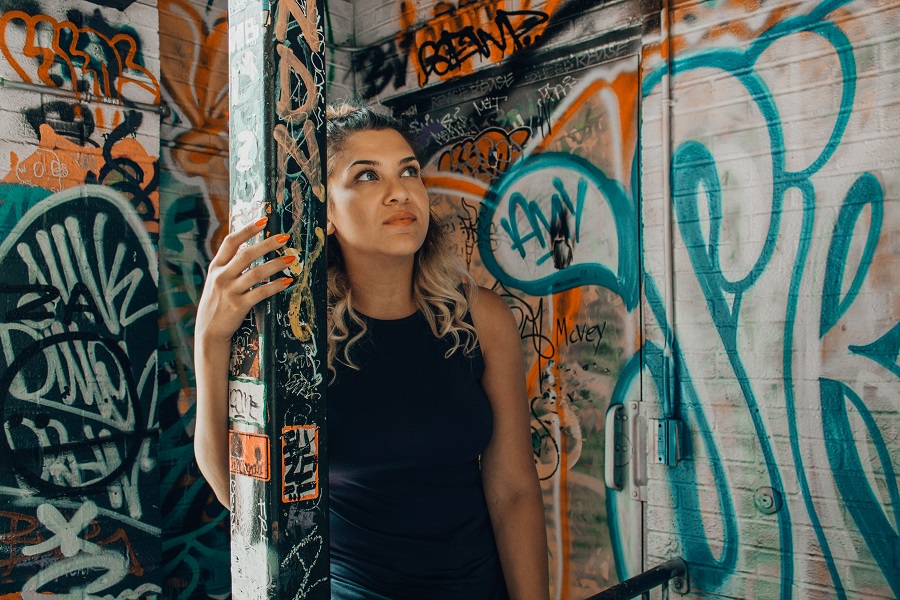 But once they're on, you can paint them however you want. Colorful acrylic nail designs can help you keep your acrylic nails looking amazing, all year long. No matter what level of expertise you have with painting nails you can do these designs.
The first time may be a little off but that is just the learning process. You can easily master any of these designs. Just keep trying and be sure you use the proper nail polish remover to get the job done. Your nails are about to look better than they ever have before. All from the comfort of your own living room, bedroom, bathroom, wherever you like to paint your nails.
Lavender Glitter | Fresh Paint Job
Elegant Stiletto Acrylic Nails | Easy Nail Tutorials
Gorgeous Glitter Nails | Cosmopolitan
Beginners Nail Art Pink and White | Geek Tutorial
Beach Waves | All Day Chic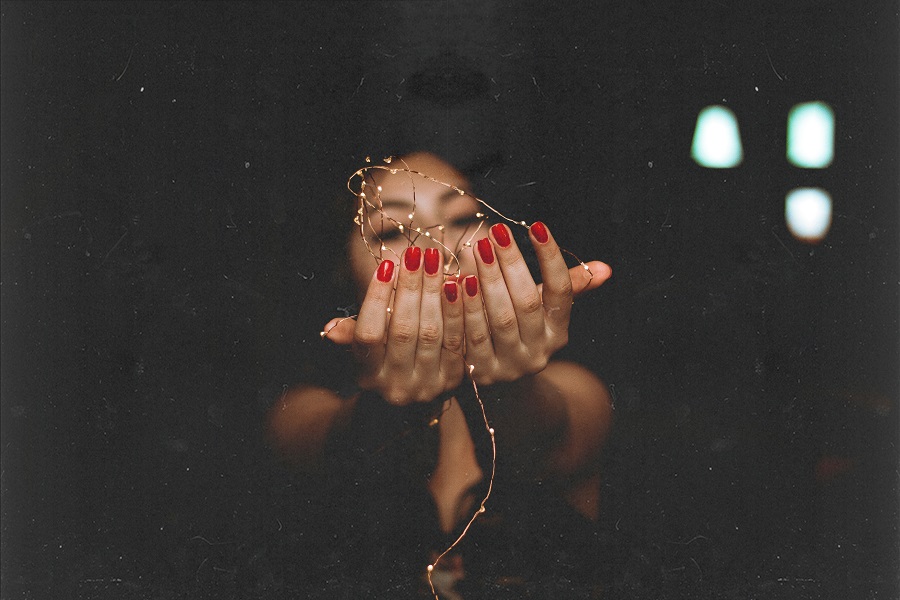 Tips for Colorful Acrylic Nail Designs
You must always start with a clean surface. That means each nail must be completely cleaned and ready for a base coat before you add any colors. Nail polish remover is the go-to for this step. However, normal nail polish remover has acetone.
Acetone will dissolve the acrylic and may even completely remove the acrylic nails from your fingers. You will need to specifically use acetone free nail polish remover for this job. There are plenty of options out there, just be 100% positive there is no acetone in the remover before applying it to acrylic nails.
Aztec Terrific | So Nailicious
White Chevron Negative Space | Lulus
Neon Rainbow Swirl | Naio Nails
Stamping and Foils | Nails Magazine
Ombre on Ombre | Tracy Lou's Nails
Colorful Seasonal Nails
Of course, this is when most people resort to specific seasons, holidays, or celebrations for inspiration. There is nothing wrong with that, in fact, it is a fun way to choose your designs. These inspirations come in many different colors and many different patterns, all of which work well no matter what day it is.
In fact, you can mix and match some of these designs to fit your style or mood. There is no rule that says you need to follow each tutorial perfectly. That is the point of doing DIY nails, the customization options you have available.
Watercolor Marble | Kiara Sky Nails
Watercolor Ombre Nail Design | Nailcou
Perfectly Striped Nails | Cute Polish
Easy Beginner Nail Designs | Prachi Agrawal
Mermaid Nail Art | Nails Magazine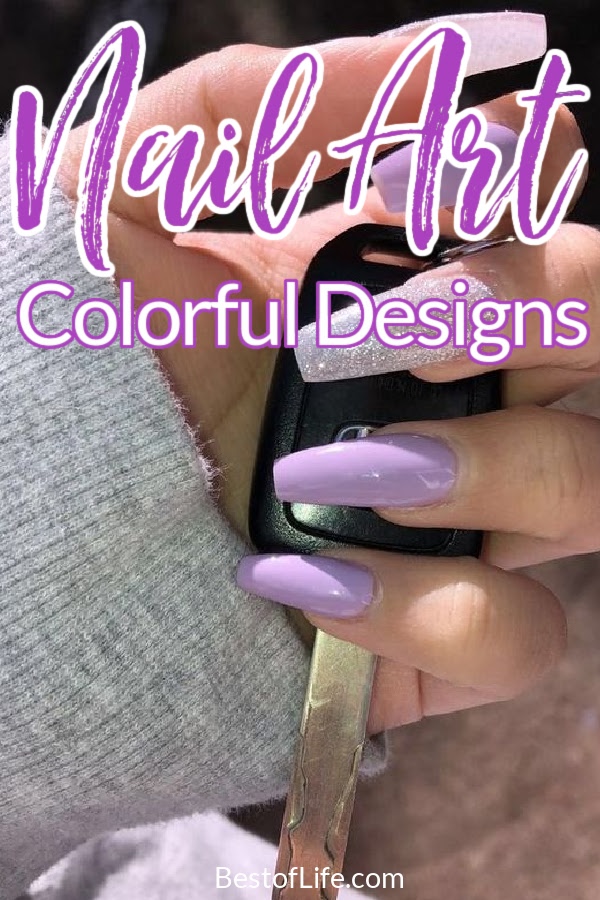 More DIY Nail Designs
15 Sexy Valentine's Day Nail Ideas | You can easily use nail designs to help bring your romantic outfit to the next level.
Easy Valentine's Day Nail Ideas | But you don't need to break a sweat to get the most out of your DIY nail art that you do at home…on your own.
15 Fall Nail Designs to Rock Any Outfit | Fall is the perfect season to design your nails to match not only your outfits but the season.
Easter Nails | Colorful Easter Nail Designs and Ideas | Easter is the season of bright, natural colors that take from the natural beauty provided to use by mother nature.
Best Red White and Blue Nails – Designs to Love | Patriotism is easy thanks to the beautiful colors on our flag. You can use those colors to show your creativity, patriotism, and love for our country.