Best Healthy Egg Breakfast Recipes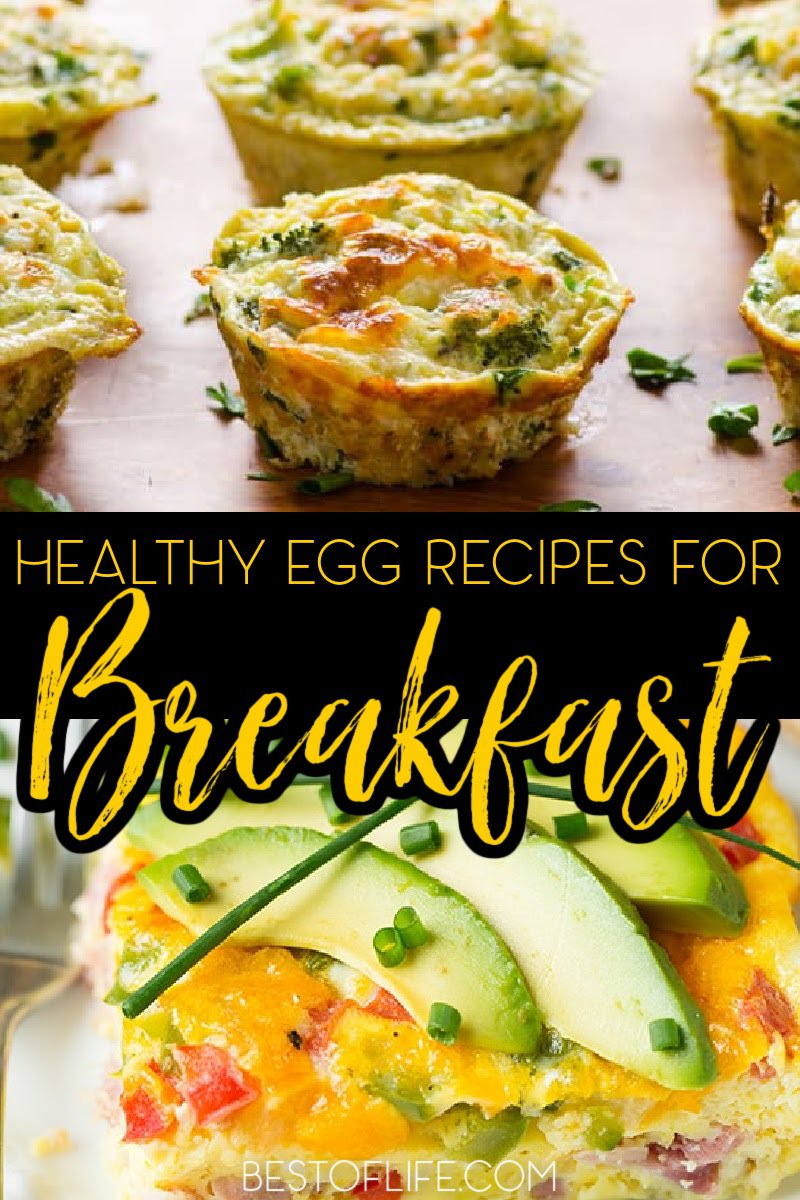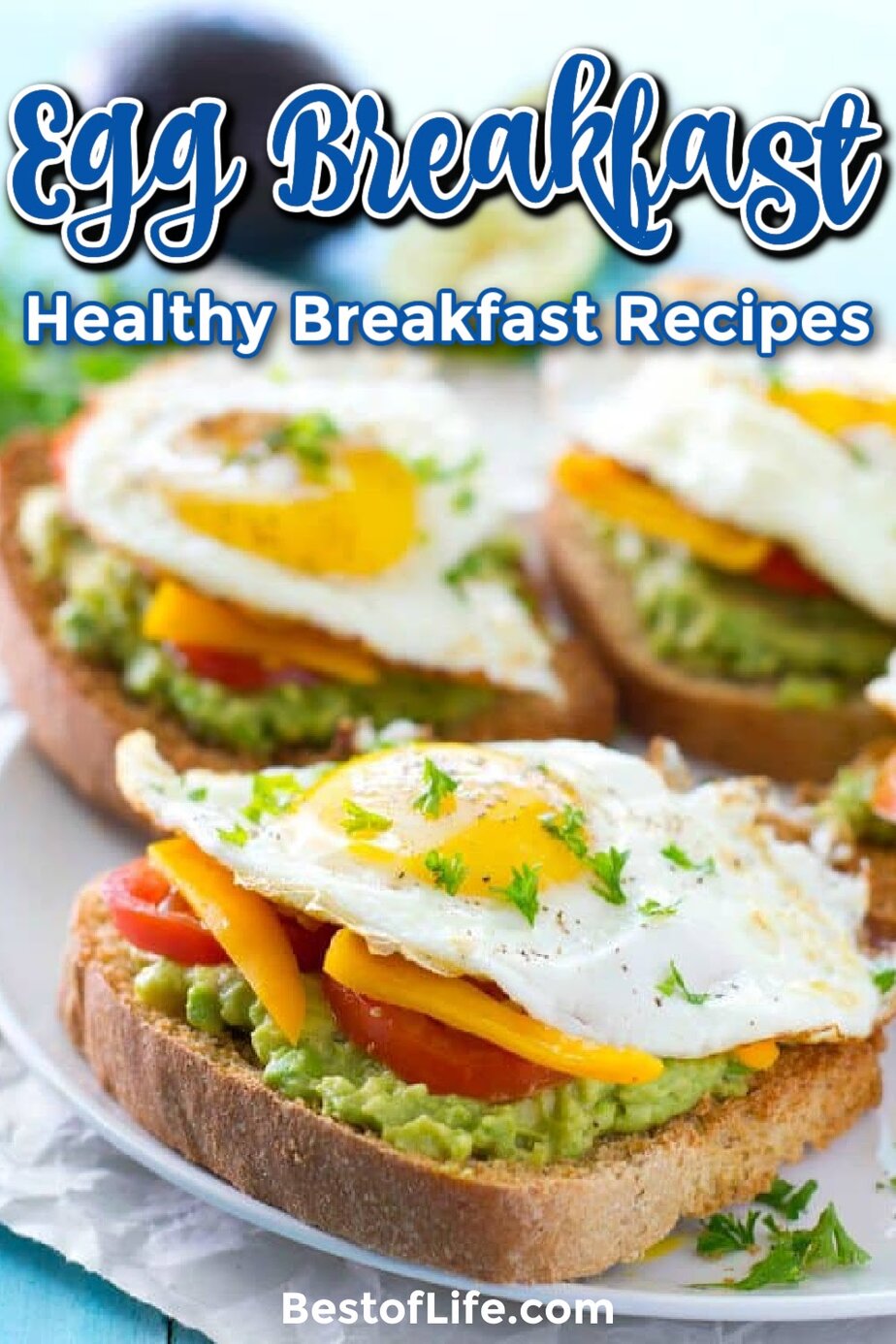 Healthy egg breakfast recipes allow you to enjoy that morning meal once again without the worry of weight, blood sugar, or cholesterol. Even if you find it difficult to say no to that extra side of bacon; you're not alone. If you attack this issue from the right angle, you can either sneak in some bacon or cheat every once in a while.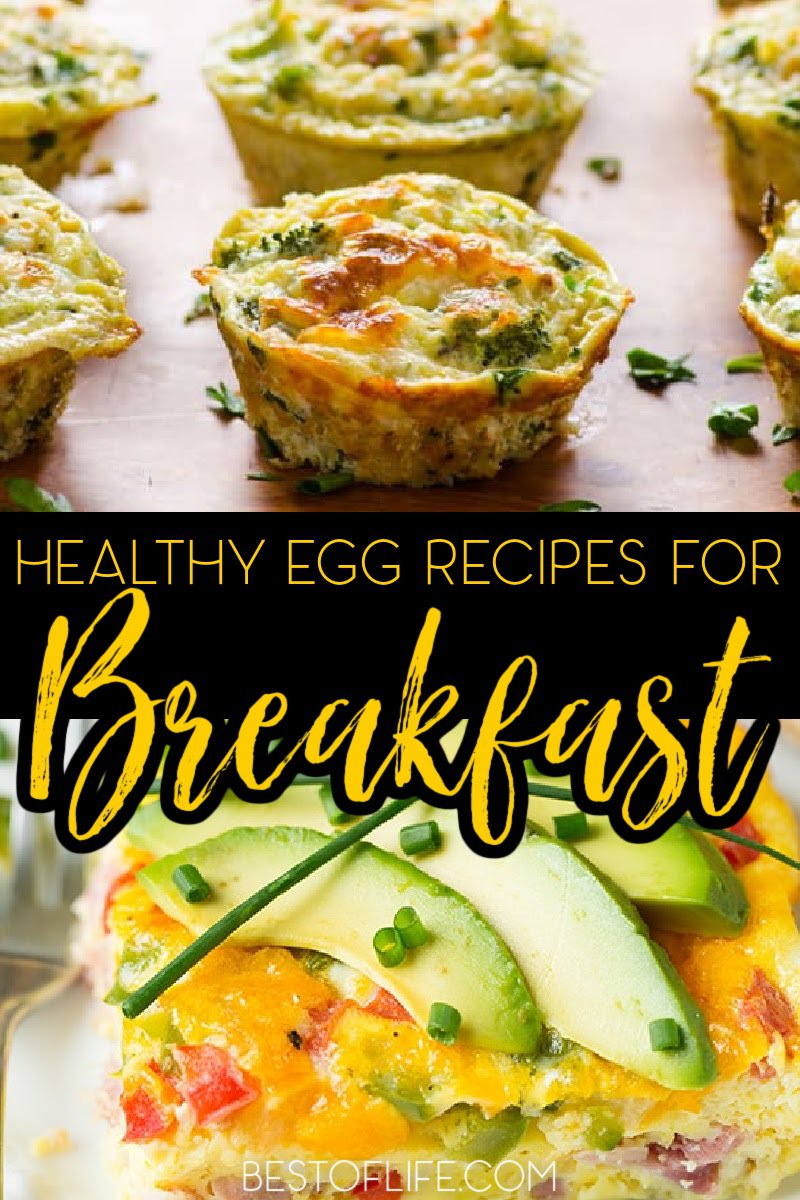 Breakfast is a difficult meal for me, and my kids don't make it any easier. Syrup-drenched pancakes, sugary French toast, and buttery waffles call my name every morning. However, there are ways to stay healthy and enjoy breakfast at the same time.
I mean my kids don't always finish their breakfast, and that pancake calls out to me after they've gone. Nobody will know, right? Healthy egg breakfast recipes will help you ditch the extra sugar in your meal and replace it with an easy, filling, healthy choice.
There are a few things I like to keep on hand for making healthy egg breakfast recipes. You'll need the perfect egg pan; it can be tricky to cook the perfect egg without a great pan. This egg pan is great and you can cook anything in it without sticking issues.
I have found over the years that a good cast iron pan is great for making breakfast recipes as well. Fresh veggies like tomatoes, onions, mushrooms, avocados, and peppers are all the perfect match for eggs. I keep them on hand so I know I can make a flavorful and easy omelet if I'm short on time.
Veggie Loaded Breakfast Casserole | Little Spice Jar
Quinoa Breakfast Scramble | Wendy Polisi
Baked Spinach and Eggs | Manila Spoon
Egg Muffin Cups | Show Me The Yummy
Breakfast Stuffed Sweet Potatoes | Smile Sandwich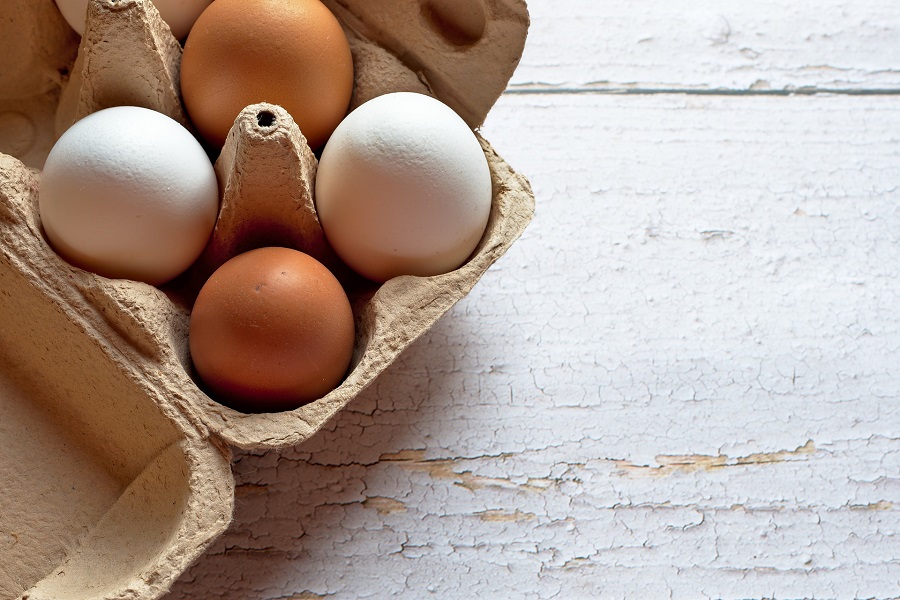 Frying Eggs
Eggs are cooked in many ways but frying them is one of the more common ways. However, there is a tip that can help make this process easier and the eggs come out perfectly every time. You should dip a metal spatula in the hot oil before you add the egg.
This will ensure the egg won't stick to the spatula when you flip it. Sticking can cause the yolk to break.
California-Style Fried Egg Avocado Toast | Whole and Heavenly Oven
Avocado Bacon and Eggs | Lil' Luna
Breakfast Burrito | Living Chirpy
Egg White Scramble | All She Cooks
Ham and Cheese Egg Puffs | The Flying Couponer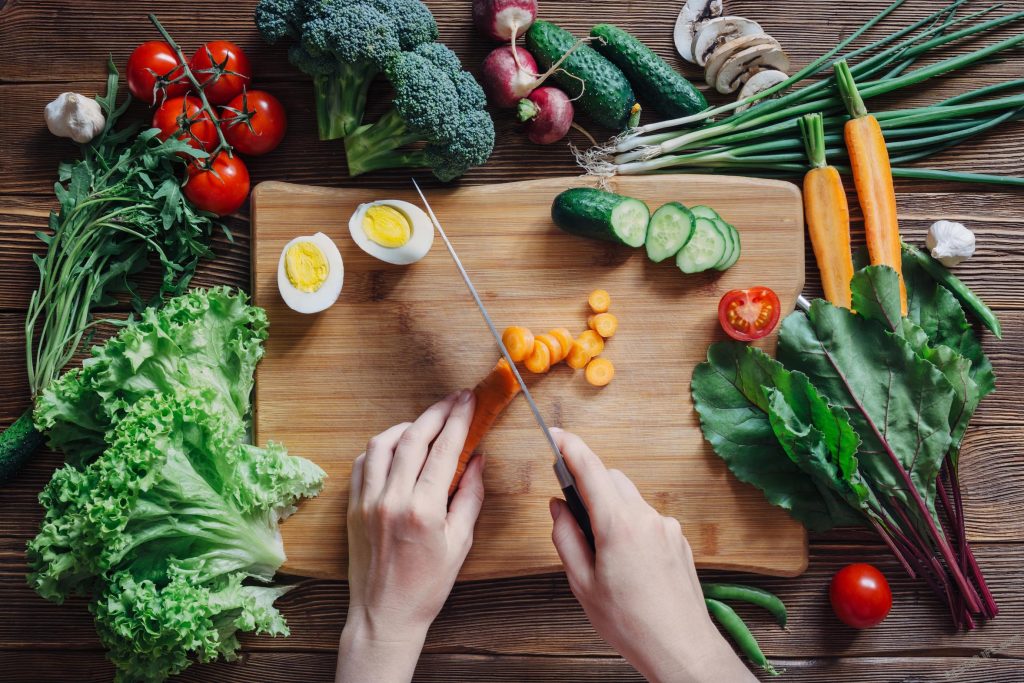 Avoid the Shells
Each of the healthy egg breakfast recipes will tell you how to make it perfectly. However, there are a few things that should be considered first. For example, crack your eggs into a separate bowl before putting them into a pan. This gives you a chance to clear out any shell fragments that may have made it into the mix.
Sunrise Skillet | Six Sister's Stuff
Cheesy Bacon and Egg Hash | Cafe Delites
Baked Denver Omelet | Cooking Classy
Idaho Sunrise | Gimme Some Oven
Eggs Benedict | Sally's Baking Addiction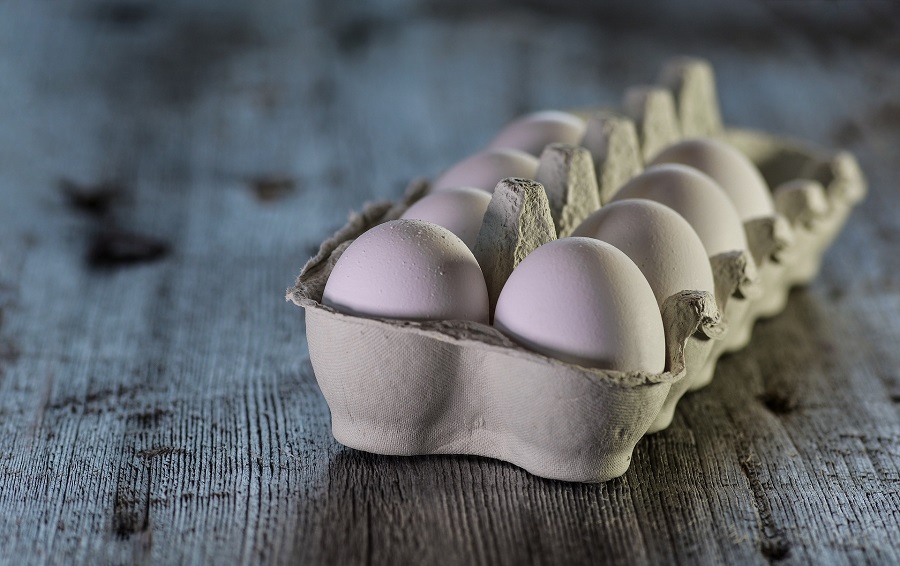 Your Reason for Healthy Eating
I had fun when eating breakfast for one and didn't care about being healthy as much. Now that I have a family, health is a big concern, but that doesn't mean I can't enjoy it still. Also, not every healthy breakfast is made with eggs only, ever heard of a breakfast bowl?
It helps to have a reason; that reason can motivate you. But the important thing is that you try, try often, fail often, try again. There is only one way to get into a groove and that is by not giving up. These recipes can make a difference as well. In fact, healthy egg breakfast recipes are the perfect place to start.
Eggs Baked in Portobello Mushrooms | Healthy Recipes Blogs
Bacon and Egg Crescent Squares | Tablespoon
Quinoa Egg Muffins With Broccoli | iFoodReal
Egg White Breakfast Burrito | Melinda Besinaiz
Frittata Muffins | Aggie's Kitchen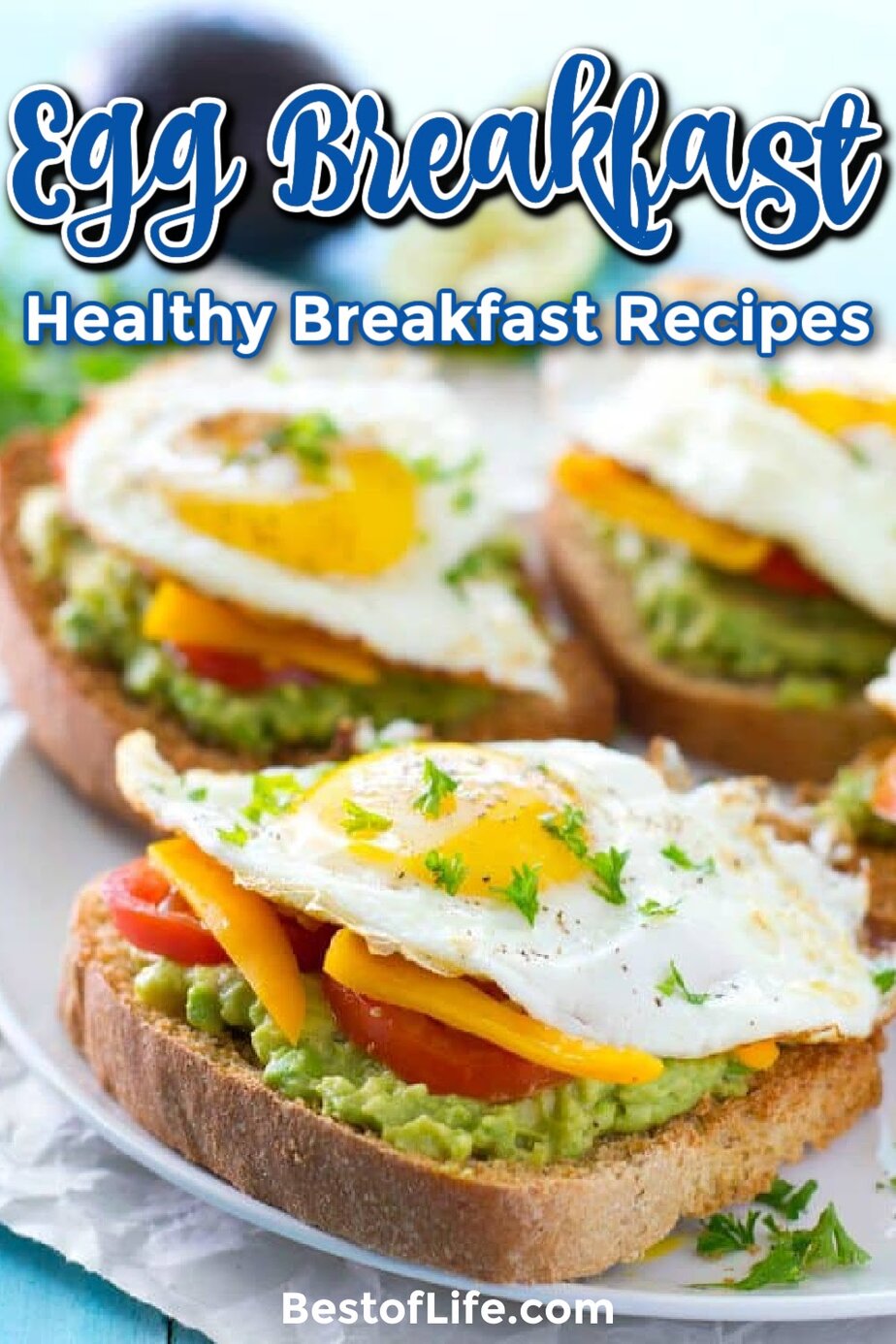 More Breakfast Recipes
Quinoa Breakfast Bowl Recipes to Start Your Day | Quinoa is such a versatile ingredient. It can be used for lunch, dinner, and even some of the best breakfast bowls ever.
Easy and Fast Instant Pot Breakfast Recipes | Instant Pots are an immense help in the kitchen, but they excel at making a quick meal when you just don't have time for a delicious meal.
Healthy Smoothie Bowl Breakfast Recipes to Start your Day | Starting your day on the right foot is easier with the help of the right recipes.
Best Overnight Oats in a Jar Recipes | You can wake up to a breakfast that's ready to eat and you won't even need to turn the stove on, not once.
Vegan Breakfast Casserole Recipes | You don't have to be a vegan to enjoy vegan recipes. In fact, vegan recipes are a fantastic way to get a boost of health with your breakfast.