Funny Fathers Day Quotes for DIY Fathers Day Cards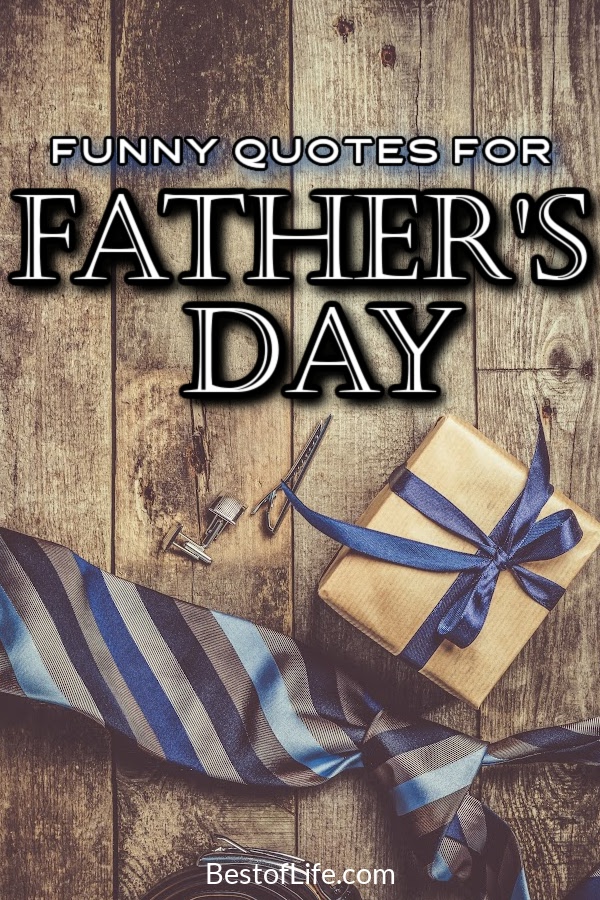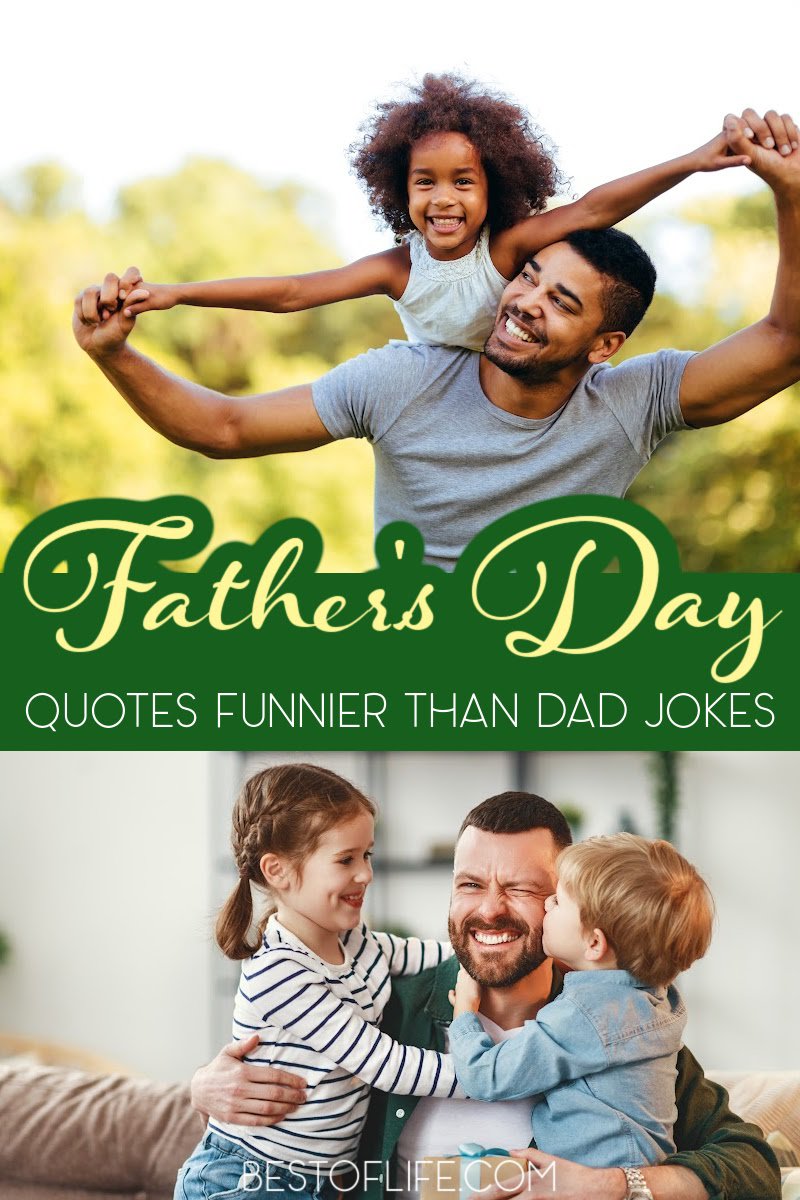 The most important person in each of our lives is getting a special day. This day comes around once a year, and it is our chance to show our appreciation for everything they have done for us. After that, Father's Day comes and we can use some funny Fathers Day quotes for DIY cards.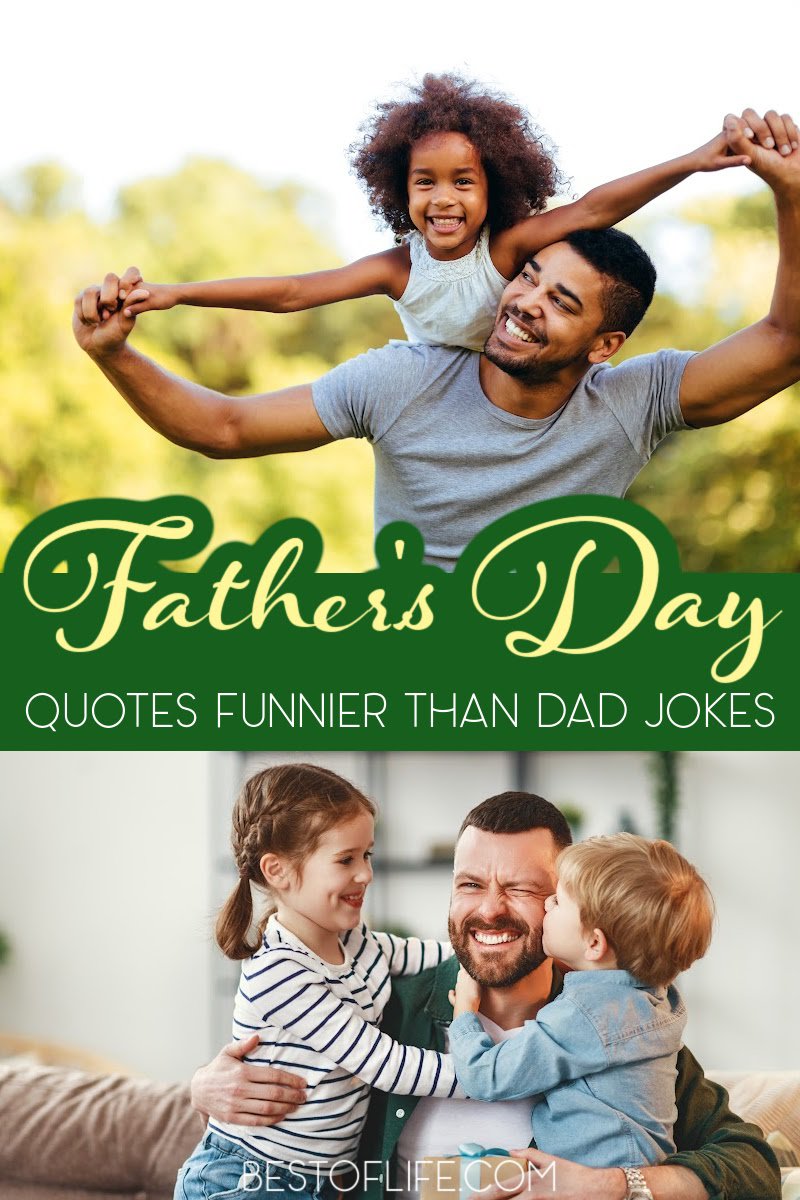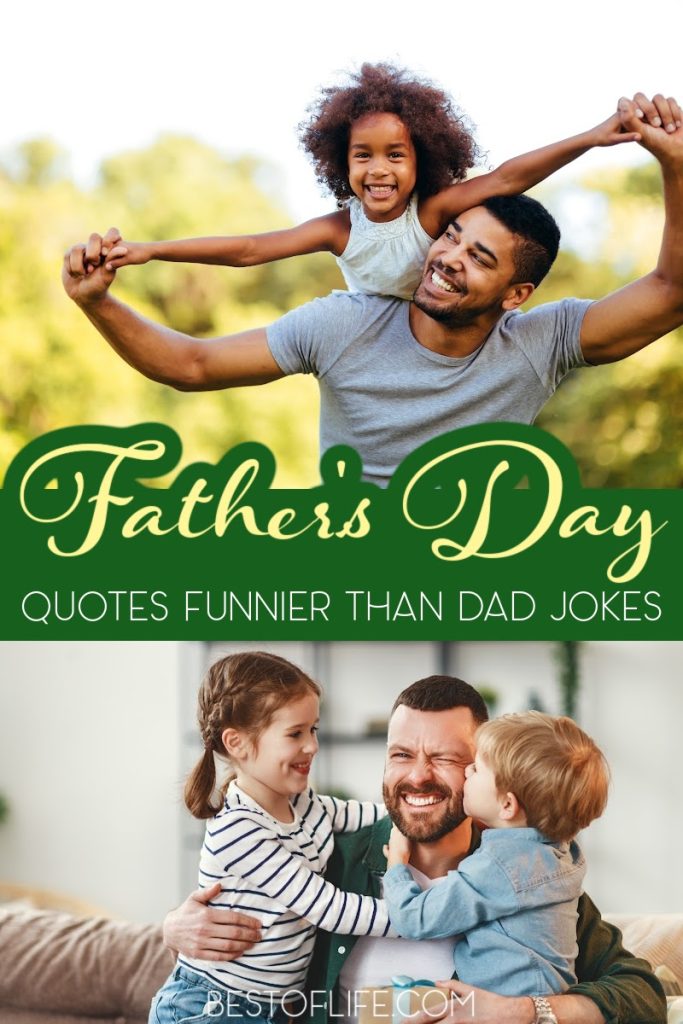 Funny Fathers Day quotes can help you put together some DIY Father's Day cards that will be funnier than the best dad jokes. Mothers get their special day in May. We celebrate what our mothers have done for us and show them our appreciation.
Many people would say mom is the most important person in their lives. But they did have a little help, not much, but every bit matters. That help came from our fathers; we can also show them some appreciation.
But fathers aren't exactly like mothers. Mothers want to be loved, taken care of, and given some relaxation on their special day. Fathers may want some of the same things as mothers.
But most dads want to sit there and watch whatever game might be on with a good, meaty dinner. That makes doing anything for them a bit more difficult than for mothers. Luckily, we can pull a page from their books and make with the funny.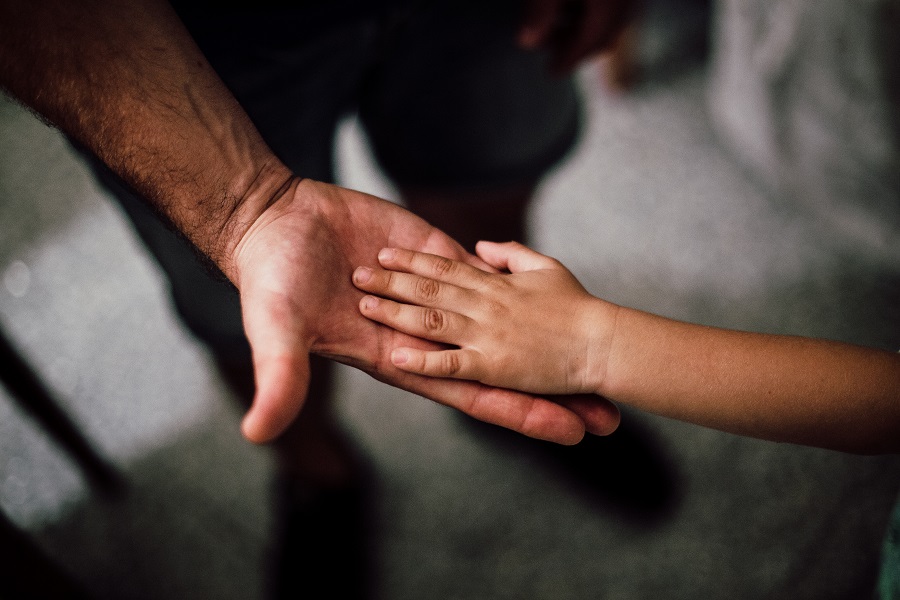 All year long, dads break out jokes that they think are just so funny. These jokes usually come as puns that make them crack up. Of course, we aren't all laughing at these jokes; sometimes, they just aren't funny.
But our dads repeatedly try to get us to laugh with jokes that only make them laugh. In fact, these jokes arise so often that we came up with a term specifically for them, dad jokes.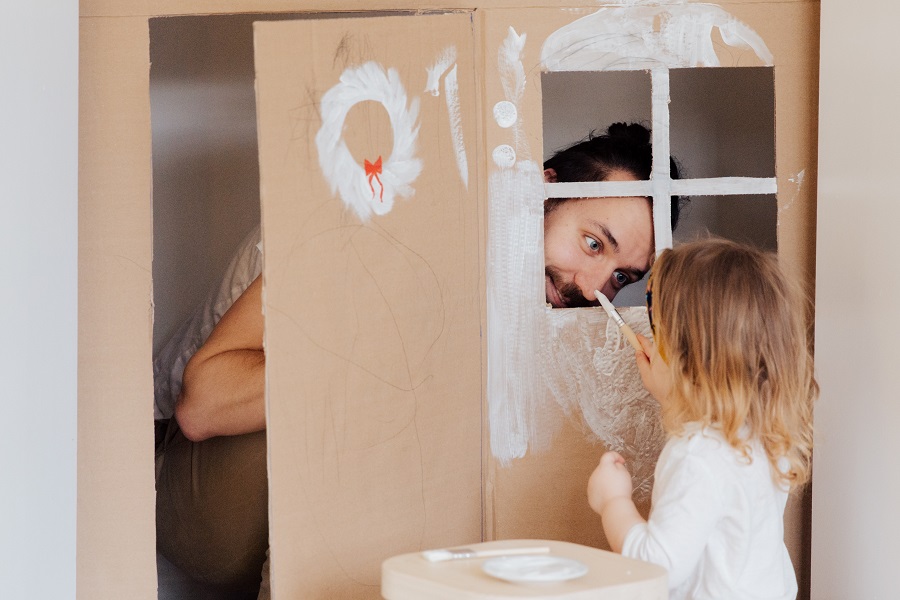 Moms want to be cared for on Mother's Day, but dads deserve a dose of their own medicine on Fathers Day. That is why we should all be using some funny Fathers Day quotes to go along with the gifts we get them.
We can use these quotes to express how much we care about our dads in DIY Fathers Day cards or social media. The goal is to ensure that our dads know we heard them loud and clear, and we didn't laugh because the joke just wasn't funny.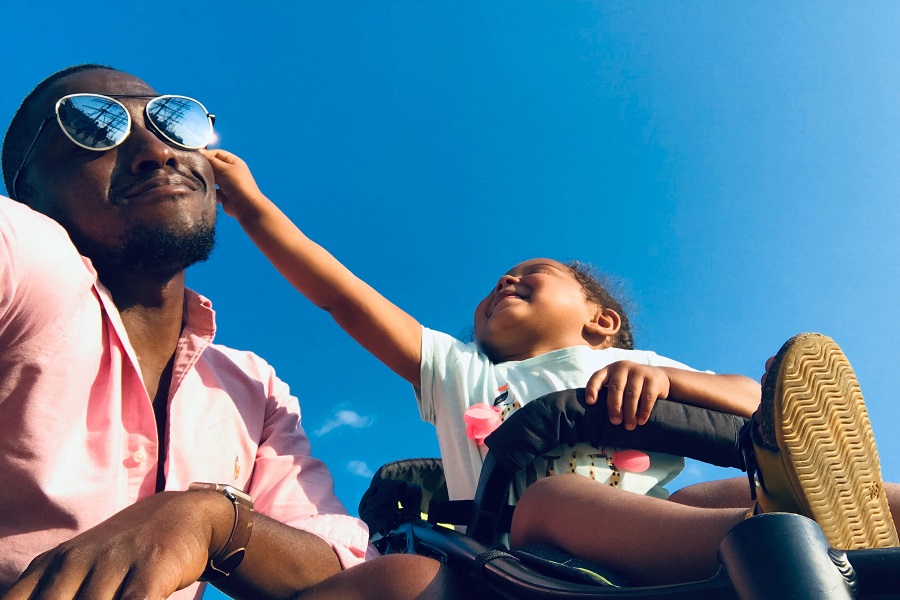 Who knows, maybe he will learn something about making a joke we actually enjoyed enough to tell someone else.
Funny Fathers Day Quotes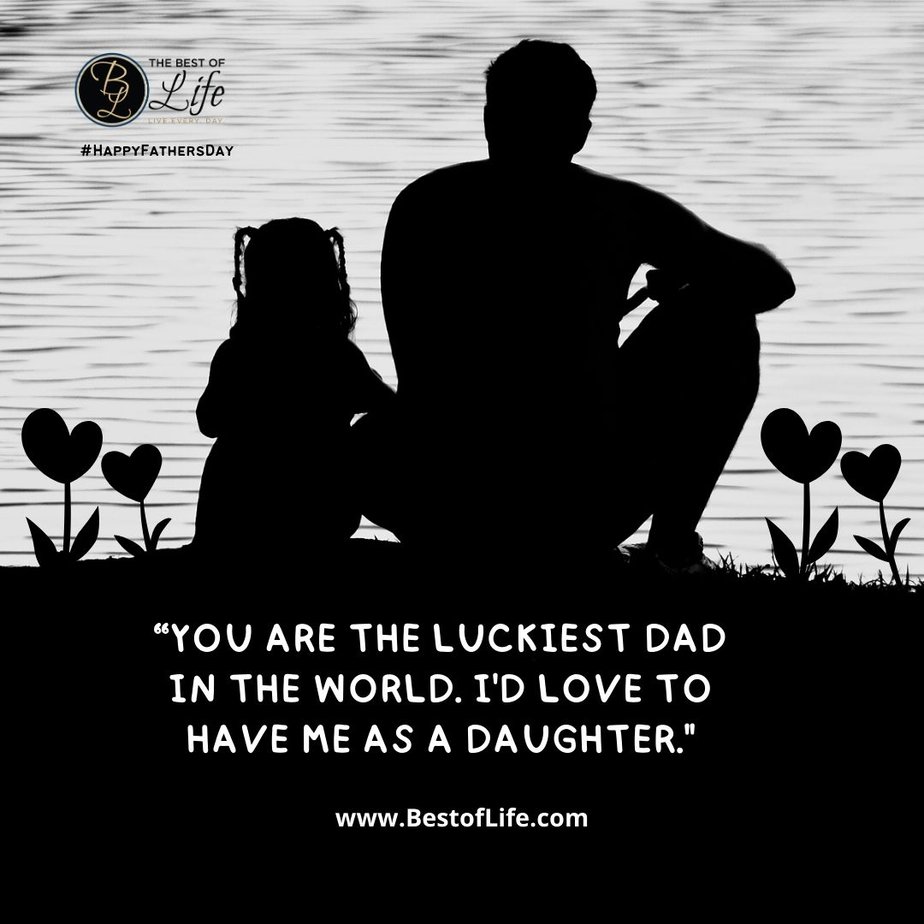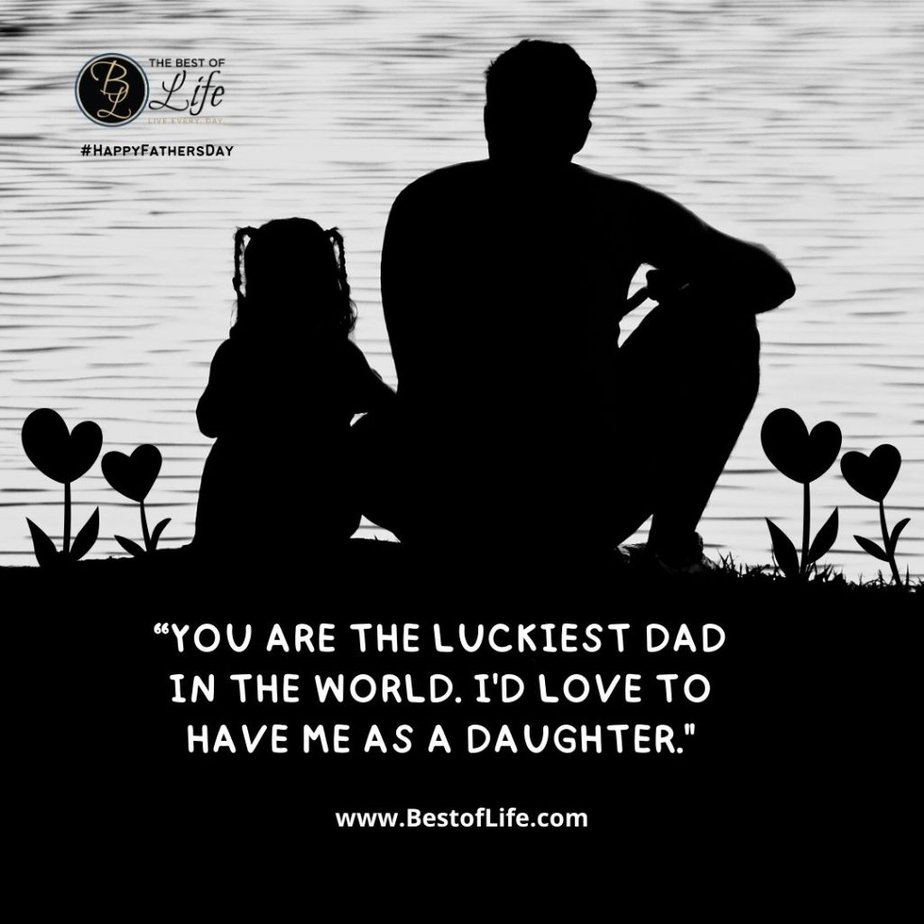 "You are the luckiest dad in the world. I'd love to have me as a daughter."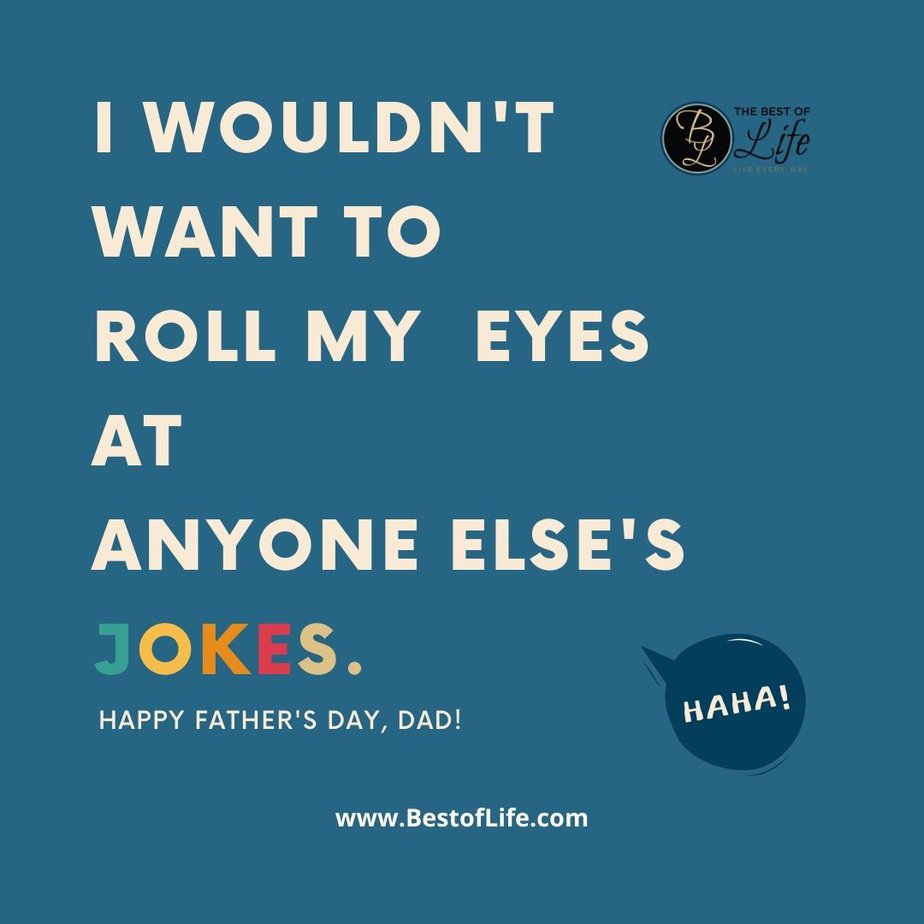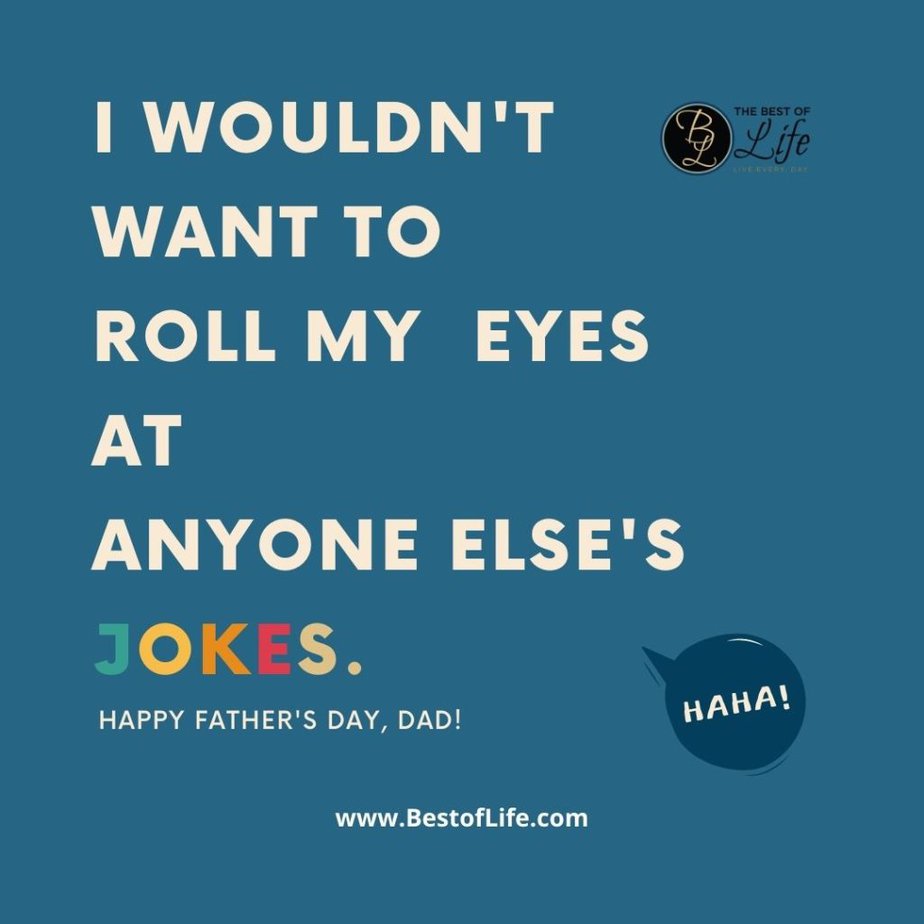 I wouldn't want to roll my eyes at anyone else's jokes. Happy Father's Day, Dad!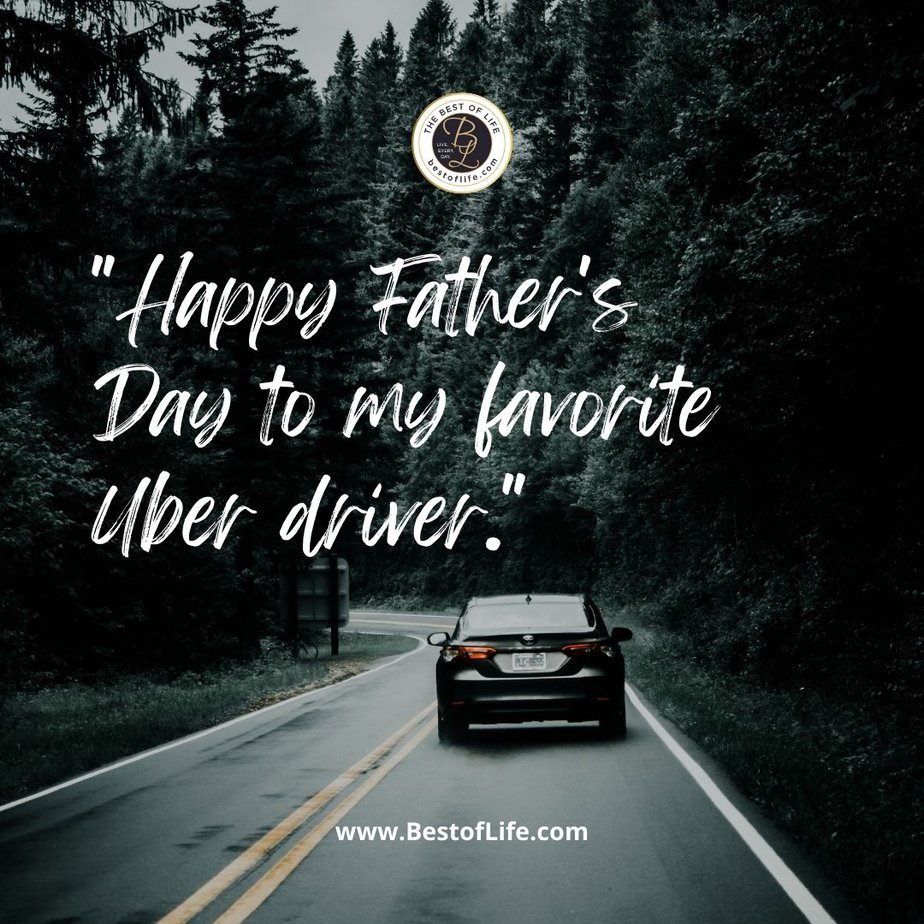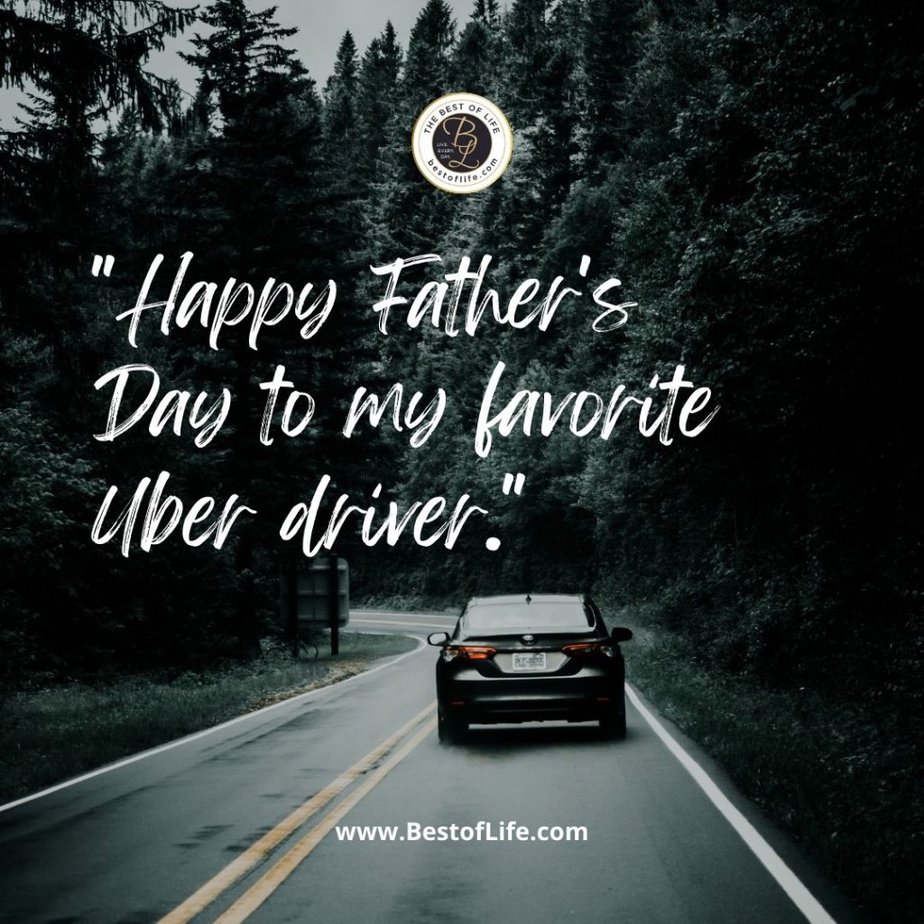 "Happy Father's Day to my favorite uber driver."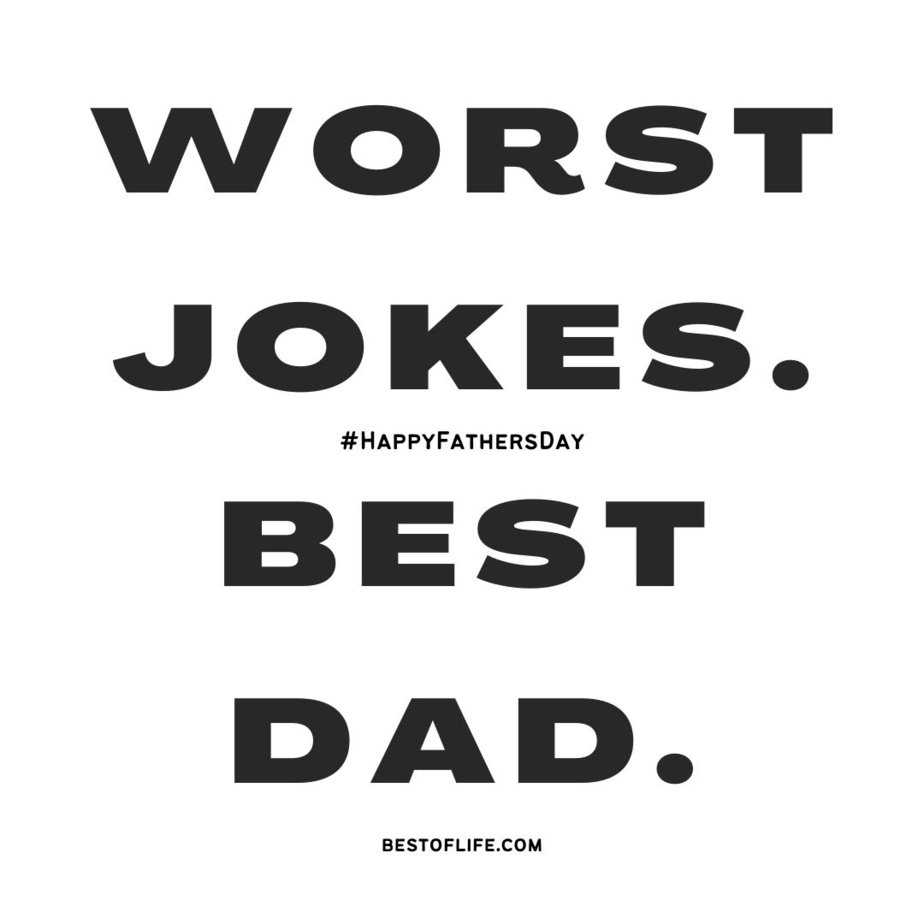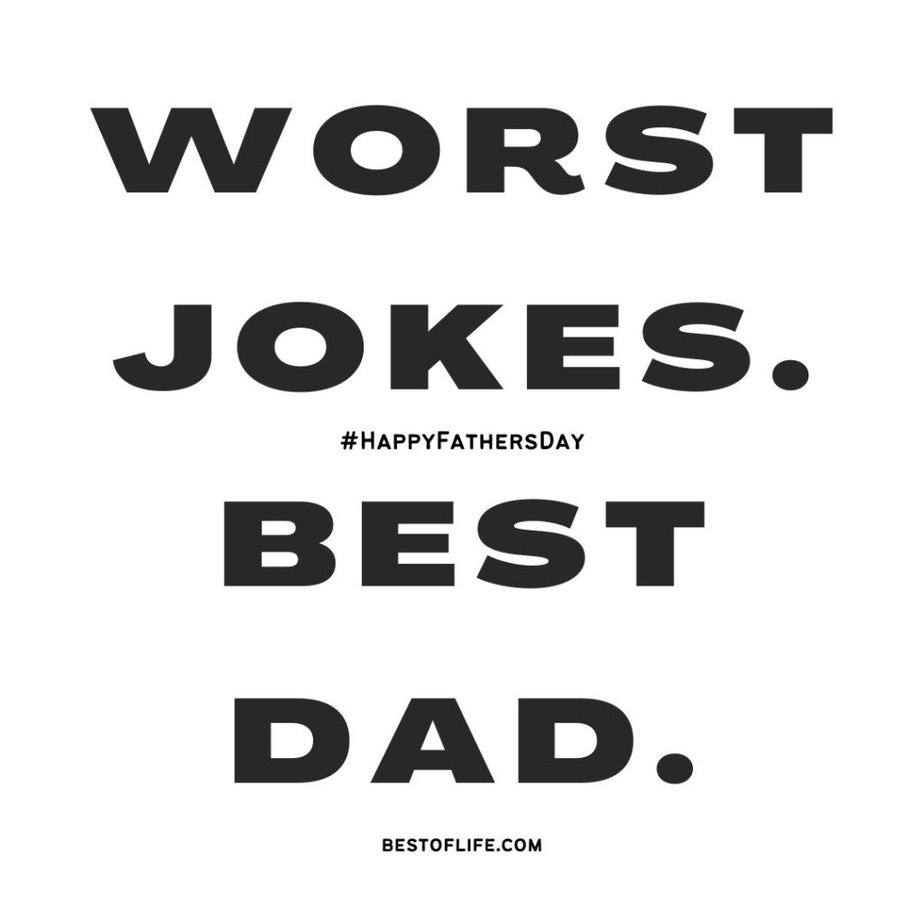 Worst. Jokes. Best. Dad.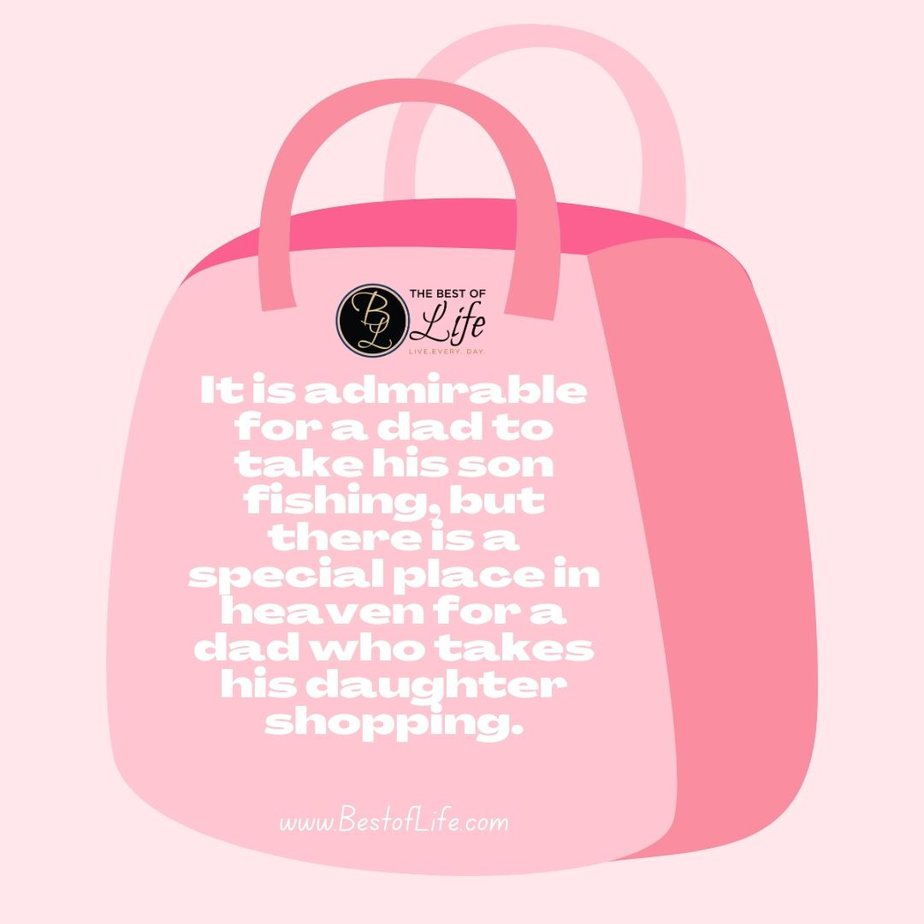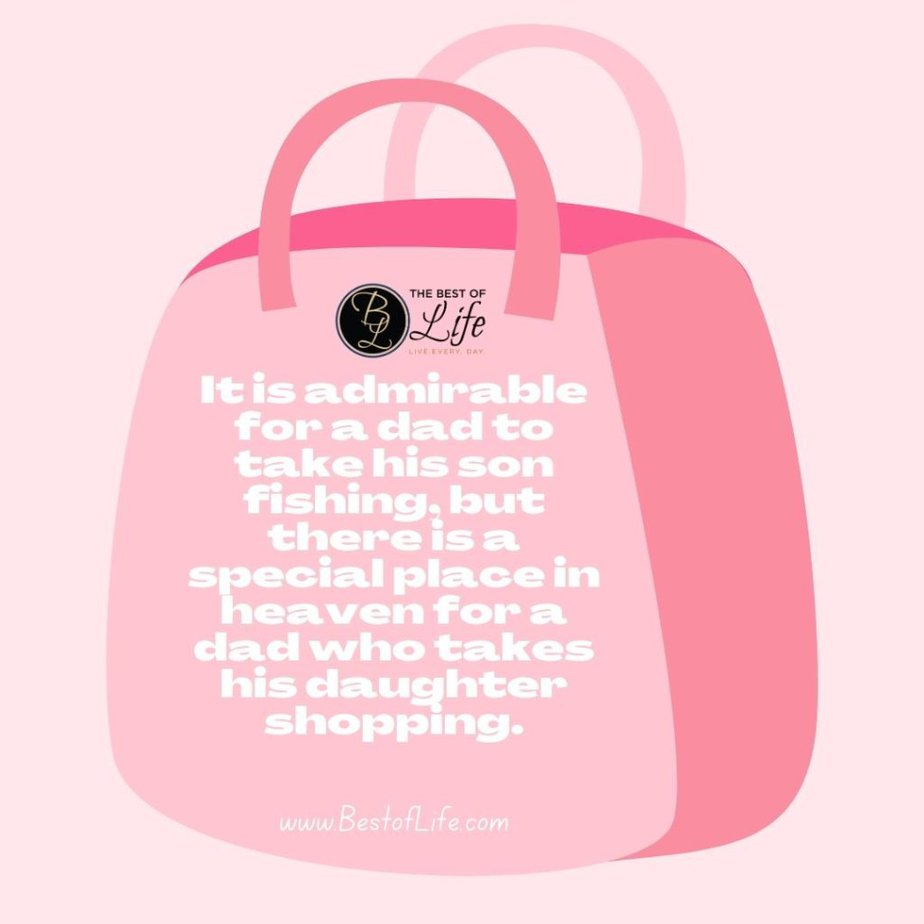 It is admirable for a dad to take his son fishing, but there is a special place in heaven for a dad who takes his daughter shopping.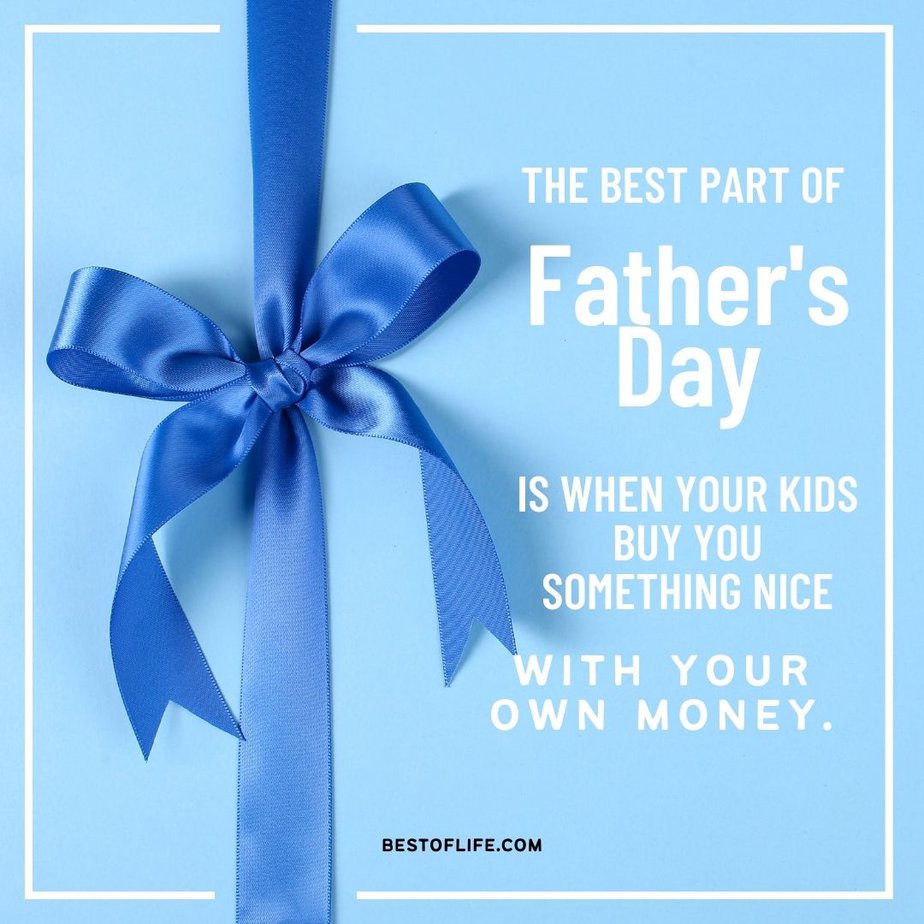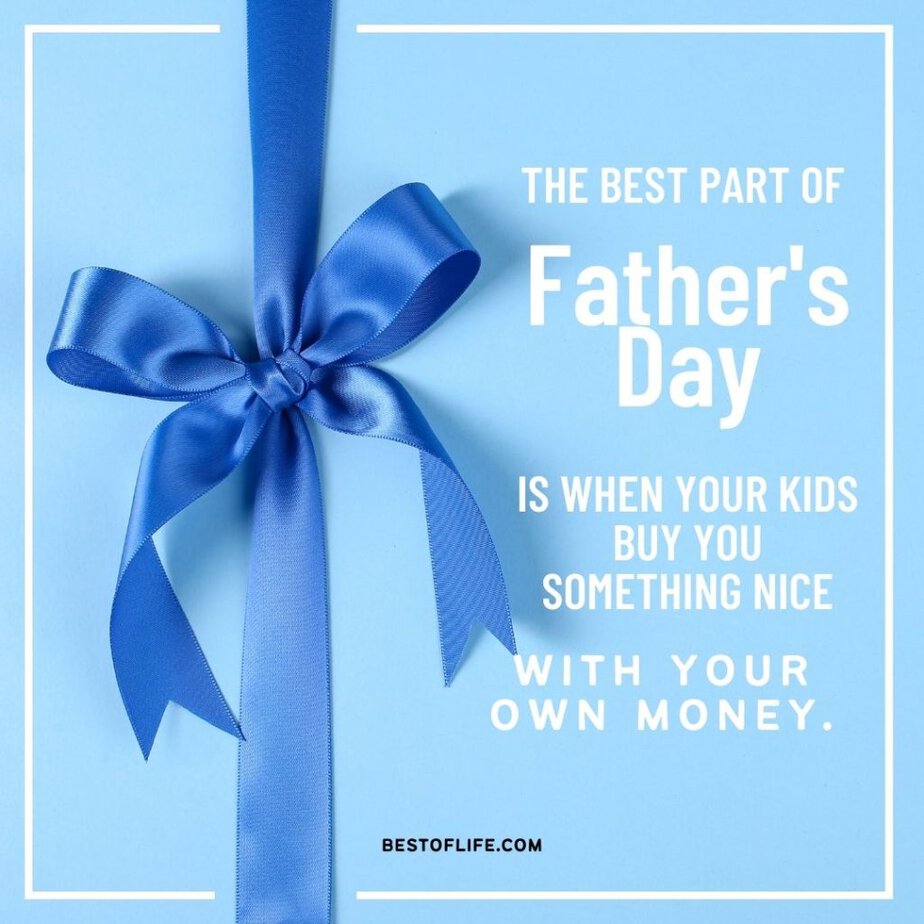 The best part of Father's Day is when your kids buy you something nice with your money.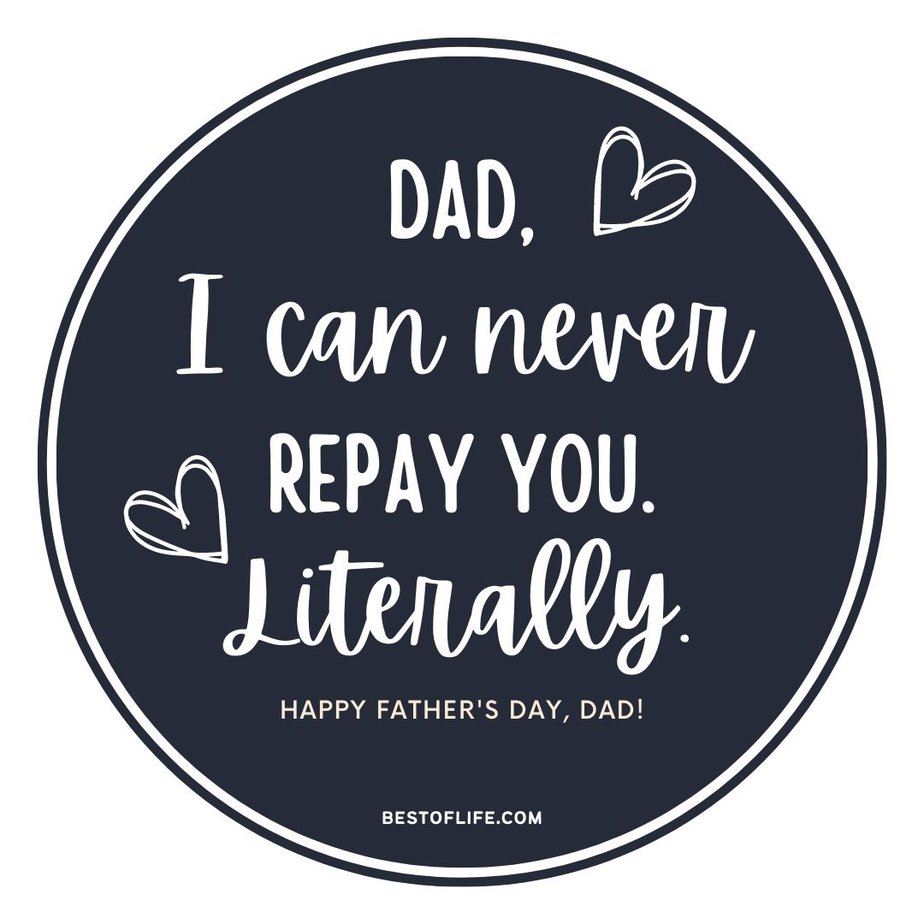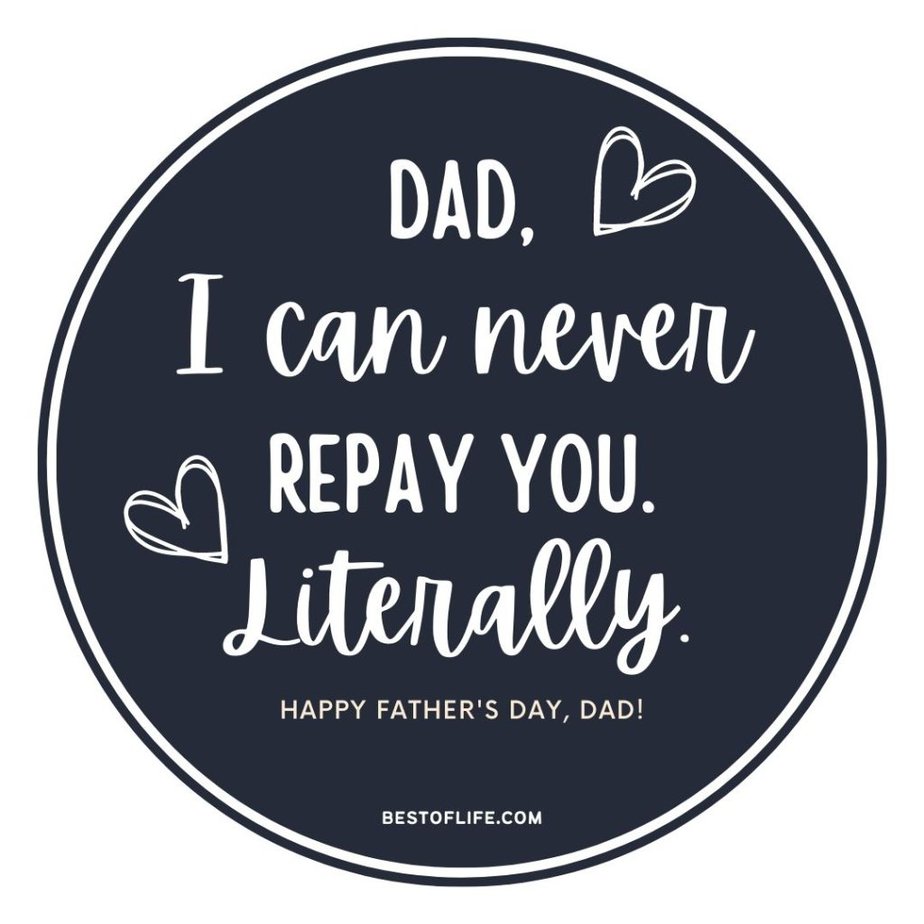 Dad, I can never repay you. Literally. Happy Father's Day, Dad!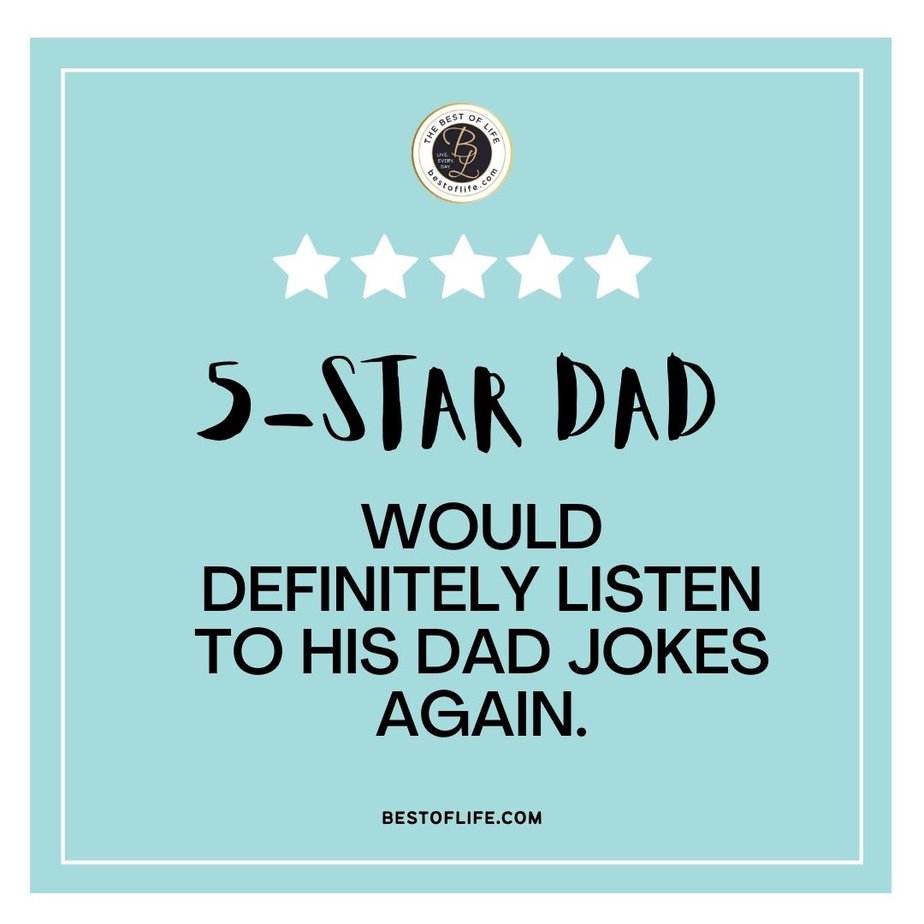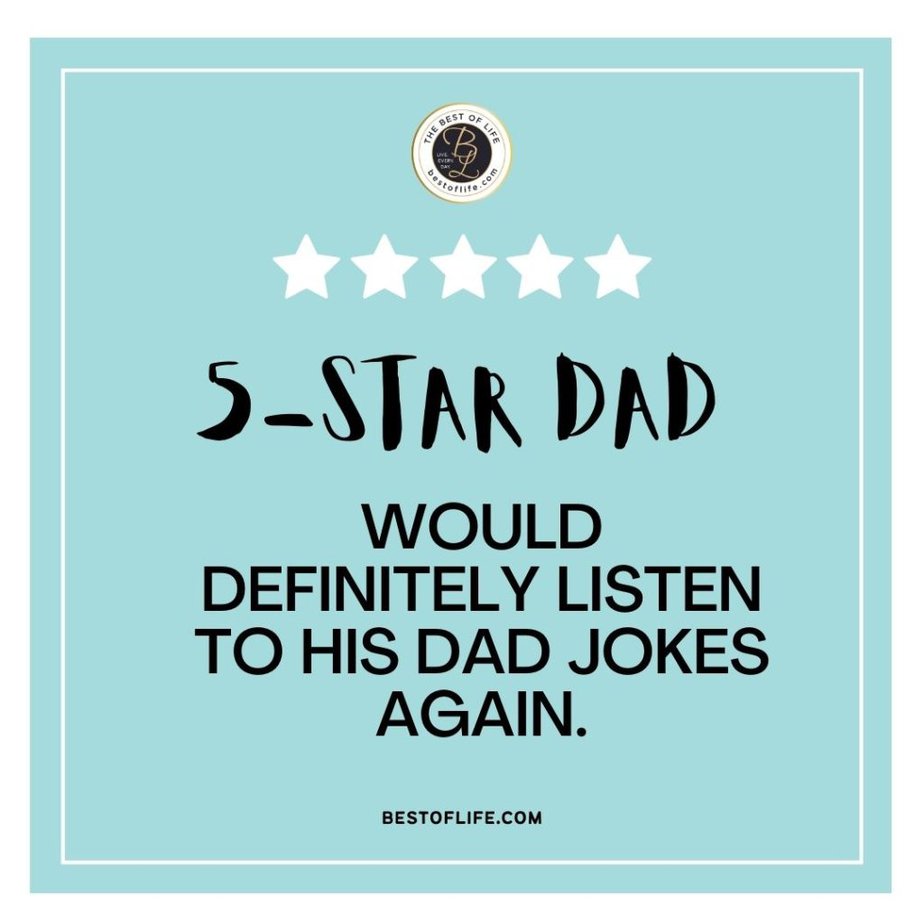 5-Star Dad: Would definitely listen to his dad jokes again.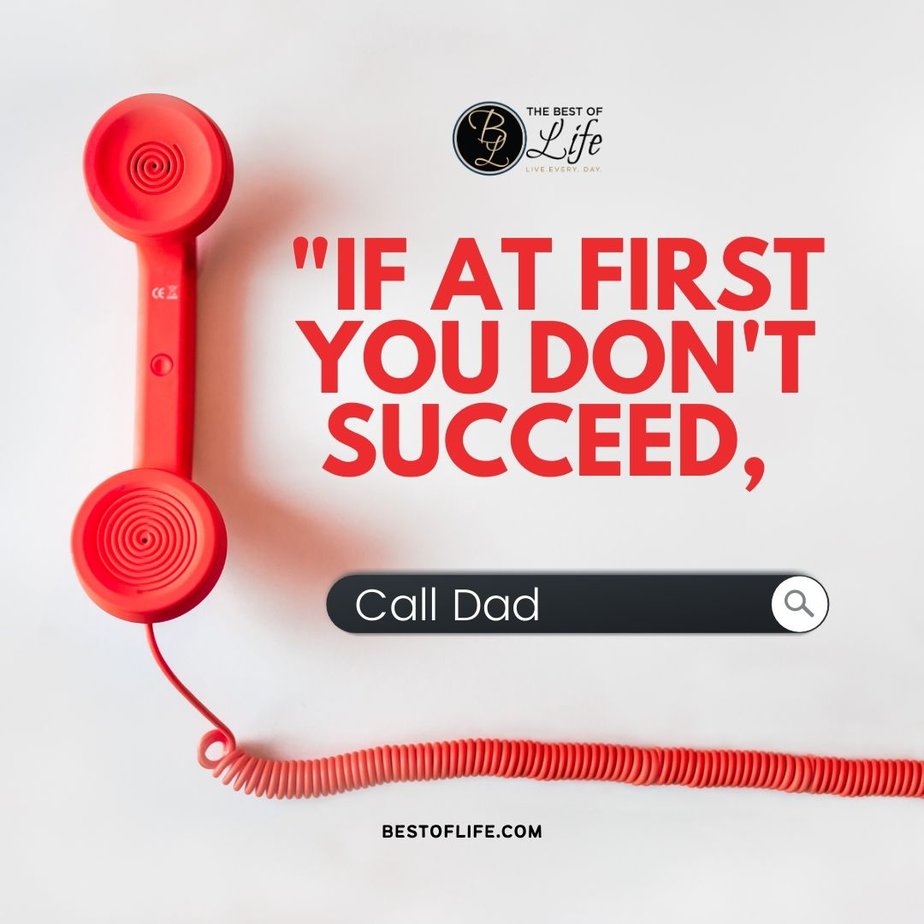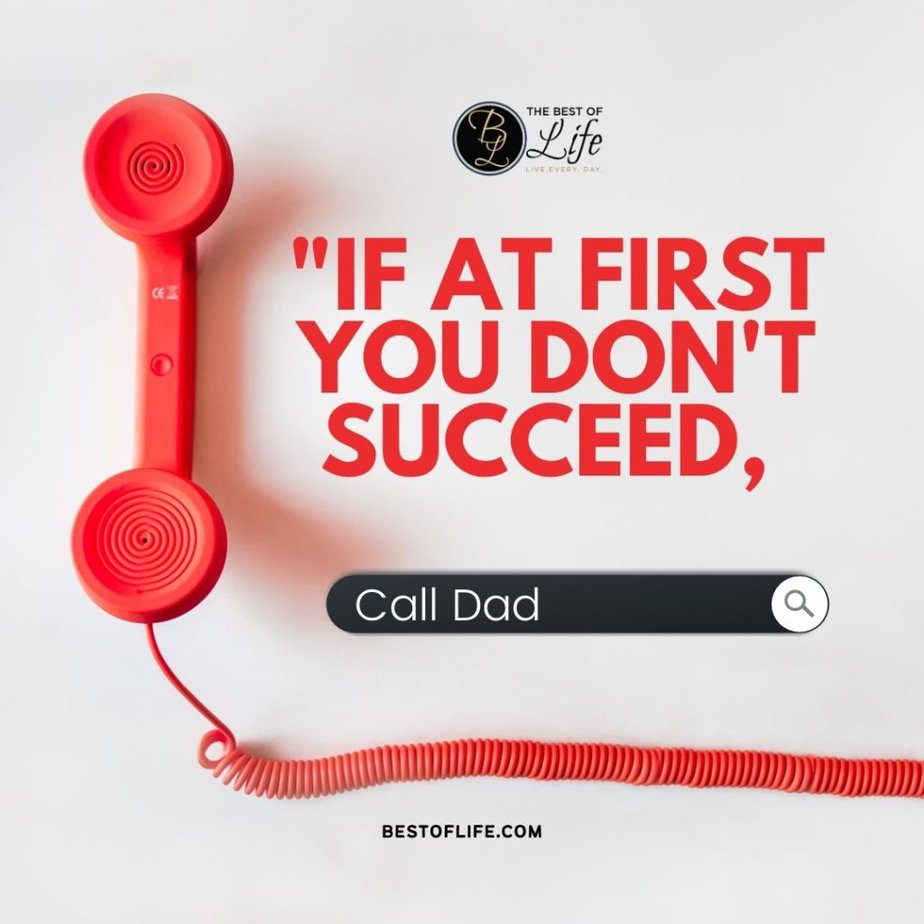 "If at first you don't succeed, call dad."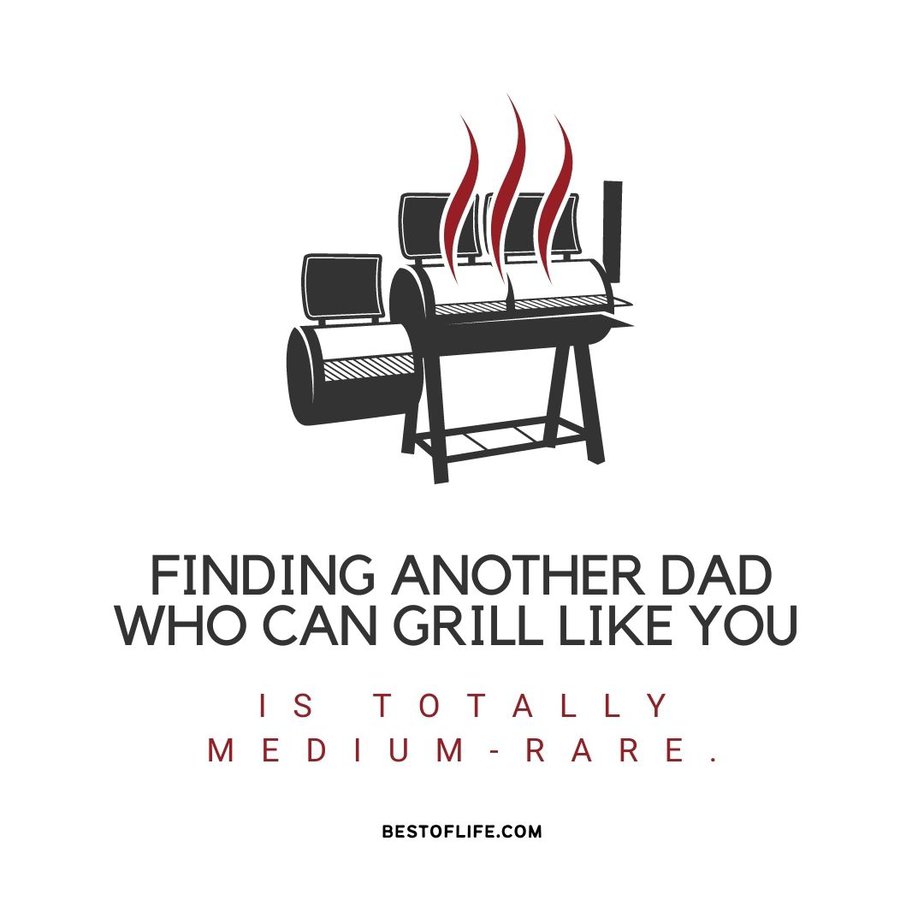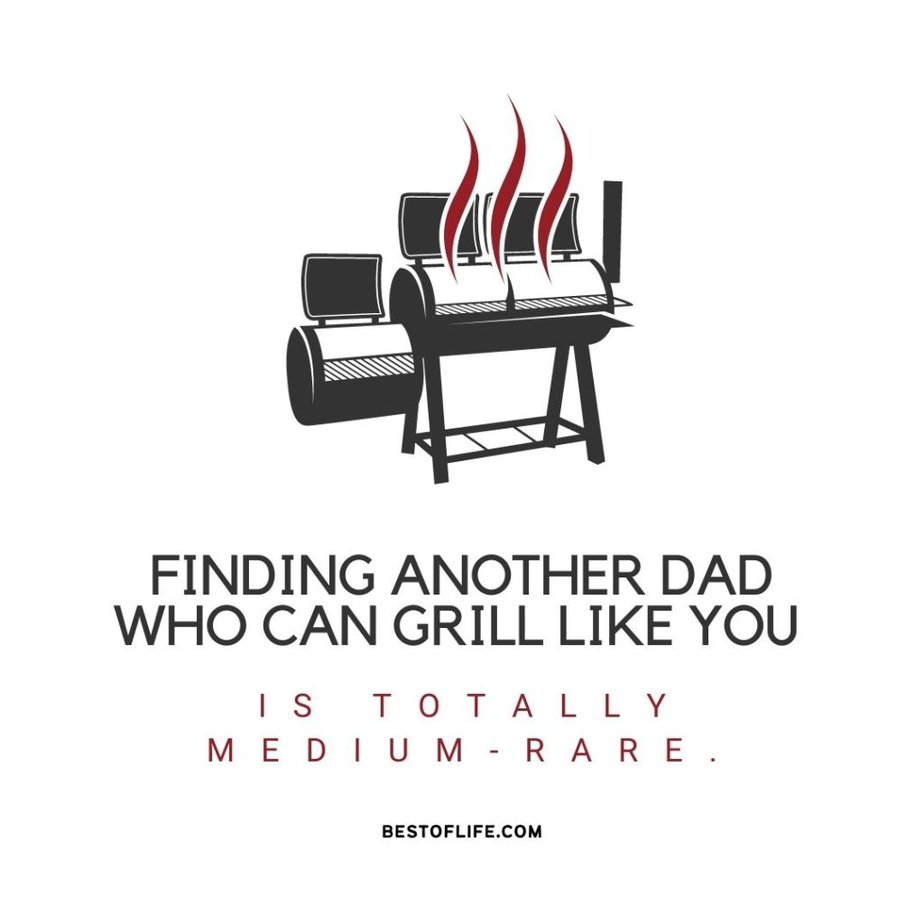 Finding another dad who can grill like you is totally medium-rare.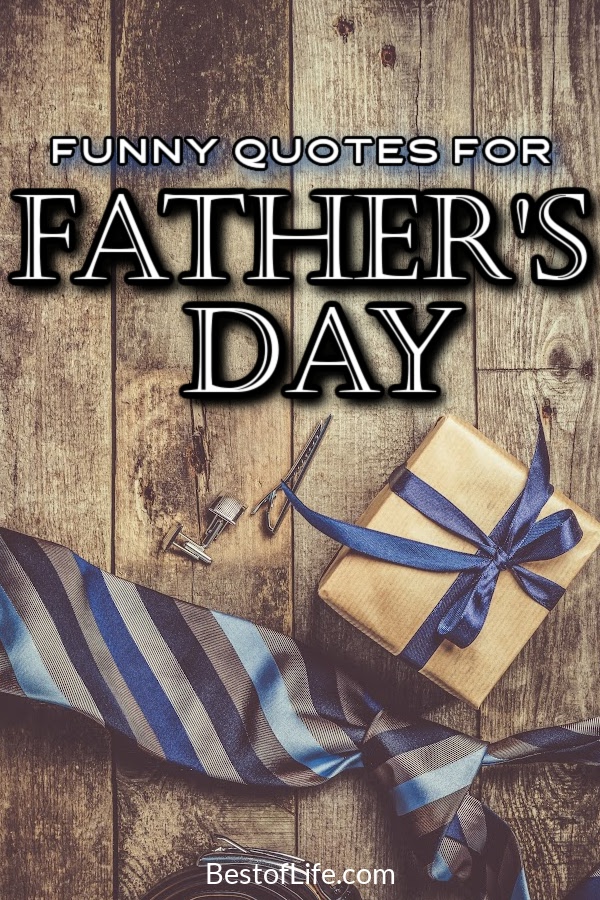 More Funny Quotes
Funny Sibling Quotes | There are plenty of jokes for dads, but what about our sibilings?
Great Quotes when you are Feeling Sarcastic | Sometimes, we just need to be a little sarcastic.
Losing Your Mind Quotes to Take the Edge Off | We all lose our minds now and again. Why not laugh at those times?
Travel Quotes for the Wanderlust | Father's Day just happens to be right before one of the busiest travel times of the year.
Short Quotes About Happiness To Brighten Your Day | Dads do whatever they can to make sure we're happy. Some quotes might help.