How to Break a Fever Naturally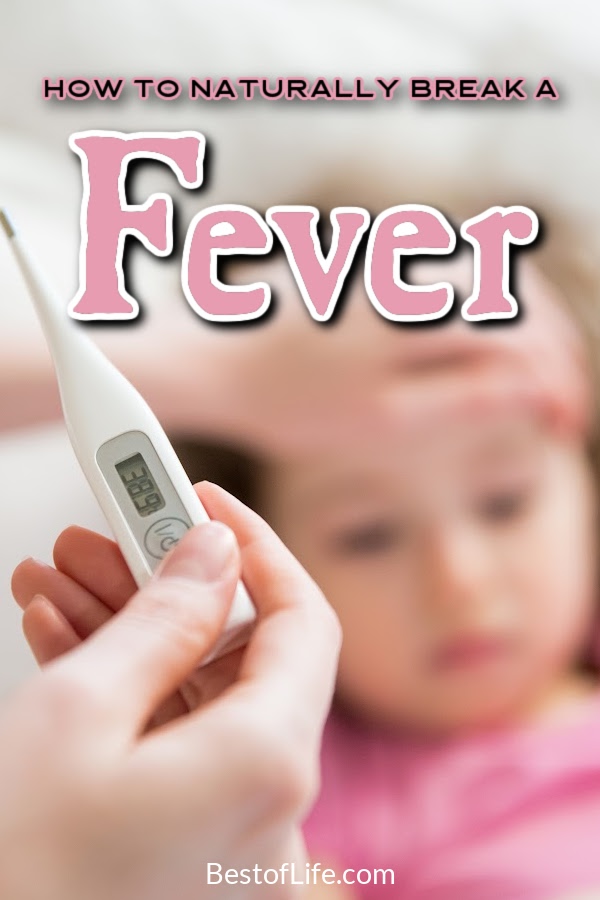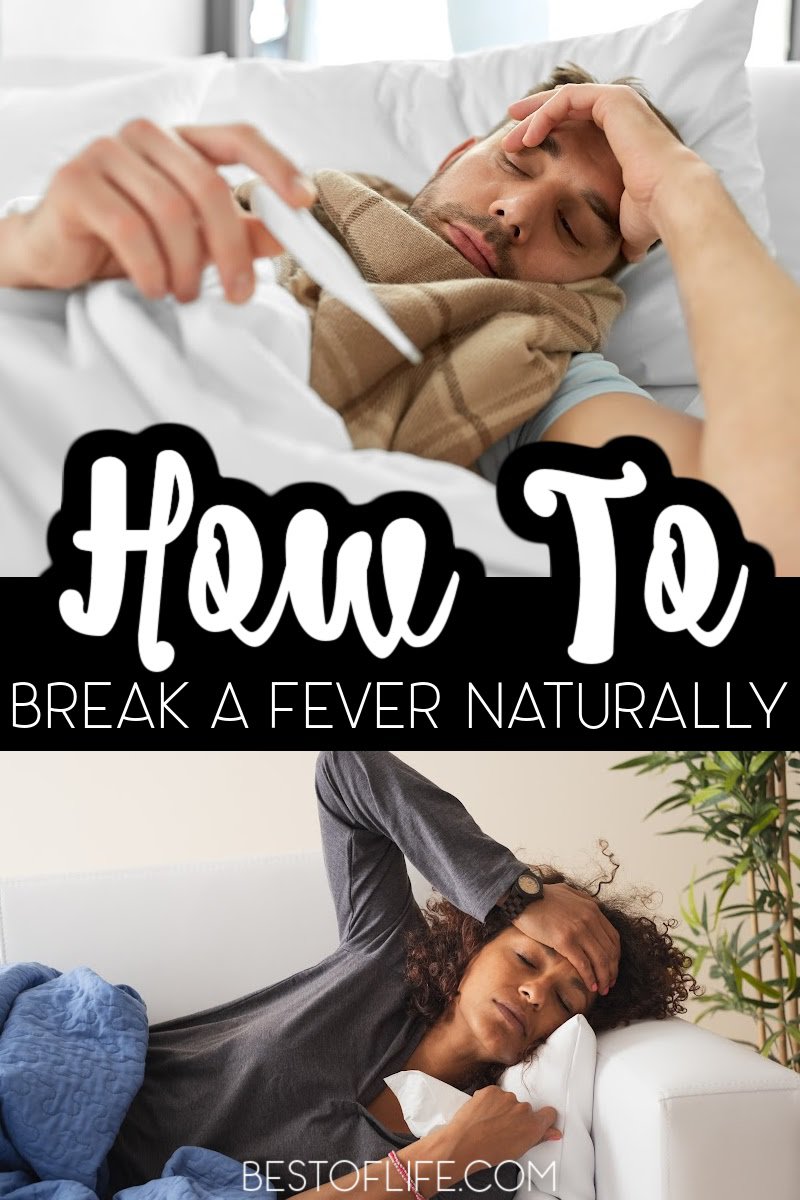 A fever or high temperature is a symptom, not an illness. That is the most important thing to remember. You may be trying to learn how to break a fever naturally. However, a fever is a sign of something else happening in your body. You may require medical attention if the fever gets really bad.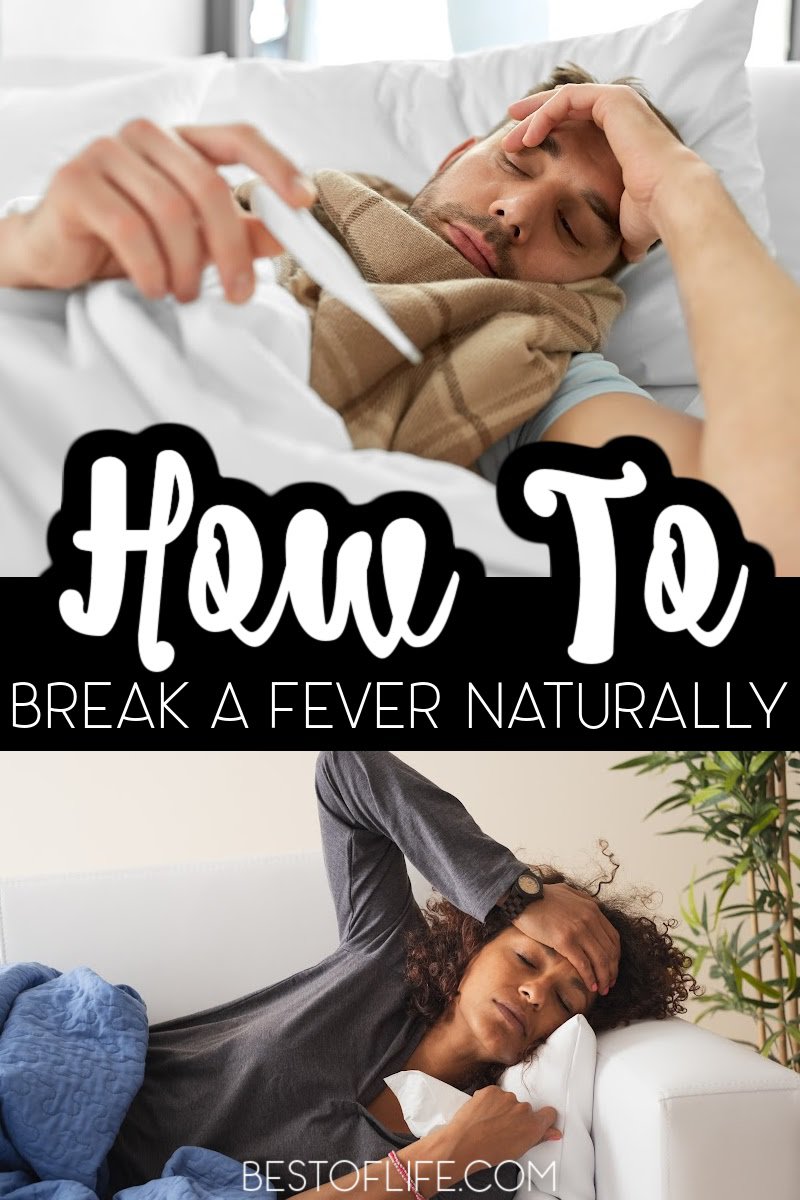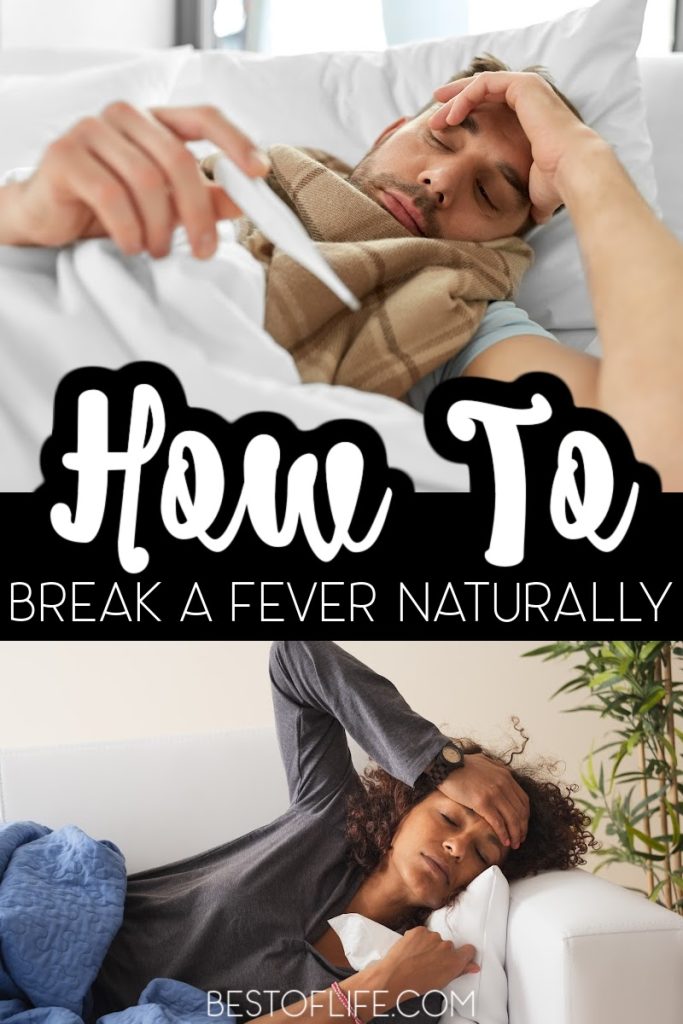 That is not to say you can't try to break a fever on your own. In fact, we all will have many fevers throughout our lives. That is why knowing how to break a small fever is always a good idea. When you know how to break a fever naturally, you can help bring your fever down faster at home and possibly avoid taking medicine altogether.
There is something you should know before you learn how to break a fever naturally. The fever you are experiencing has a purpose. Fevers mostly occur when there is an infection in the body. Some health professionals believe that the fever is meant to kill off bacteria and viruses that are sensitive to elevated temperatures.
However, that brings up a valid question, do we want to break the fever if it is a weapon our bodies use against sad things? Of course, our body has no problem going above and beyond to get that job done. That means the fever could get too high and that could be extremely dangerous.
The goal then would be to manage the fever and get back some sense of comfort. Even if that comfort only lasts for a brief period of time.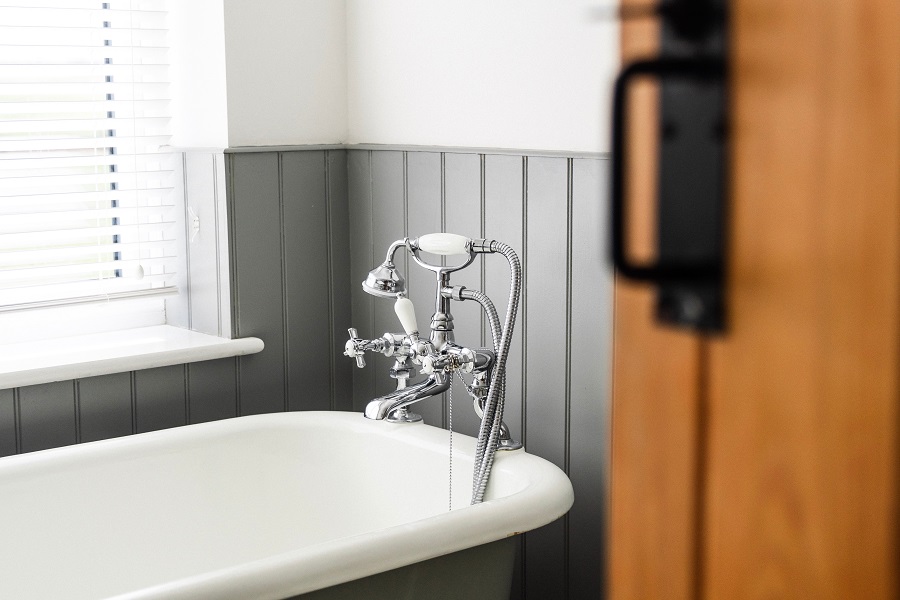 A Warm Bath
You could easily take a warm bath to help break a fever naturally. However, there are some important things to consider first. For example, do not take a cold bath. The cold water will make your body go into temperature conservation mode.
Your blood will rush to your organs and heat them up even more. Not a good idea. It is a better idea to take a warm or lukewarm bath. The idea would be to warm your body up just enough so that it doesn't feel like it needs to heat up on its own.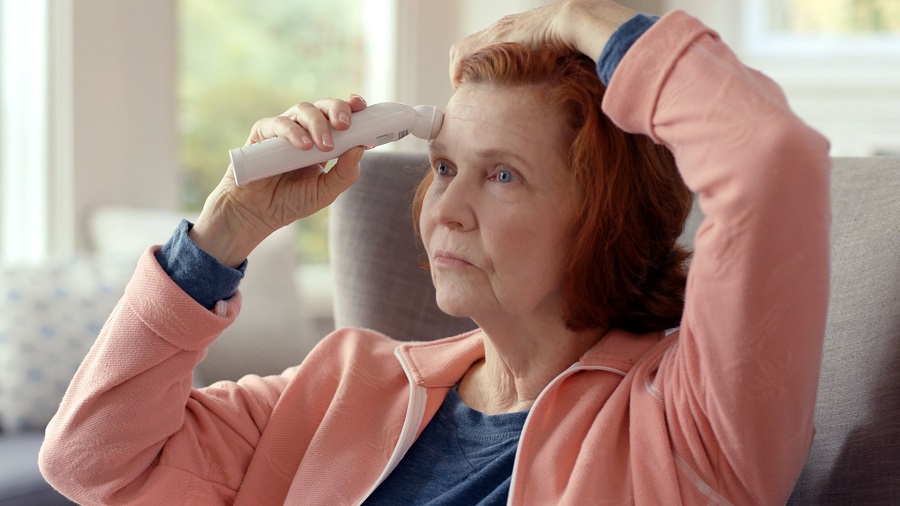 Hydrate More and More
The rest of the ideas on this list are meant to speed up and aid the process of a fever. After all, the fever is doing a job. Learning how to break a fever naturally means learning how to aid it in its job. The fever will go away once the job is done.
Hydration is key because the fever will dehydrate you. That dehydration aids in your discomfort more so than anything else. Drink 8 to 12 glasses of water a day while you have a fever. You could also drink sports drinks which are meant to hydrate the body.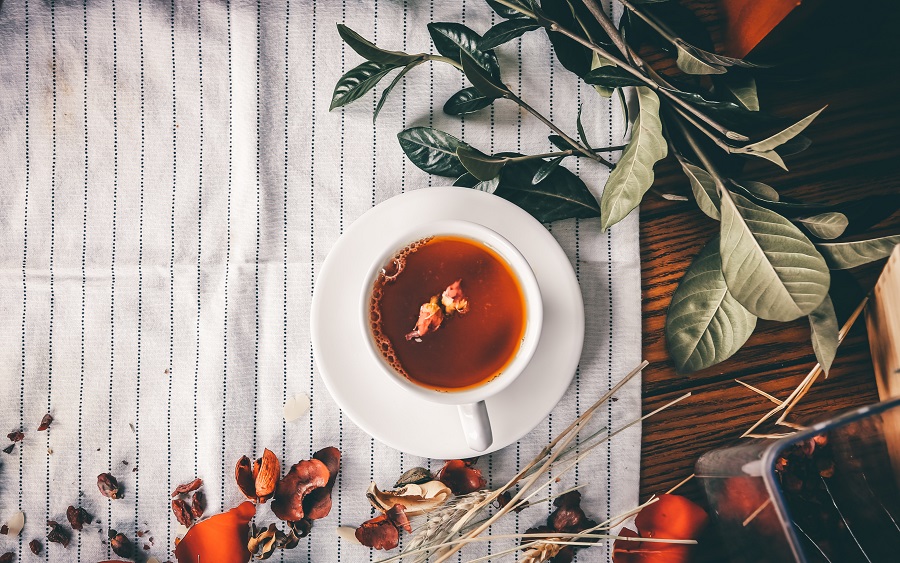 How to Break a Fever Naturally with Tea
It is believed that sweating helps with a fever. You may have heard someone say something like, "sweat it out". However, overheating your body is even more dangerous. You must find a different way to sweat it out than covering yourself in blankets or in a hot bath.
Yarrow tea is a good idea and so is elderflower tea. Both of these teas will help you sweat things out. Ginger tea may also induce sweating and is worth a shot. You may want to try this step before taking a warm bath.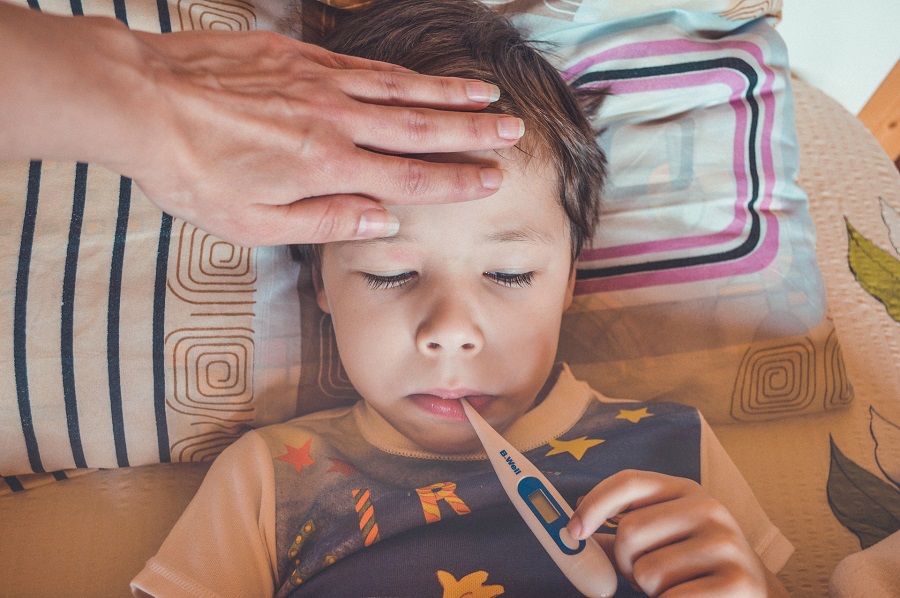 Get Comfortable
The last thing you want to do when you have a fever is getting too active. Of course, some say workouts help them get over a cold. But you will want to wait until the fever breaks to do any physical activity. Instead, you want to get comfortable.
Wear light pajamas, use a damp cloth on your forehead, and try to sleep through it. Natural sleep aids can help you find some sense of comfort through a fever. Chamomile tea is a safe bet.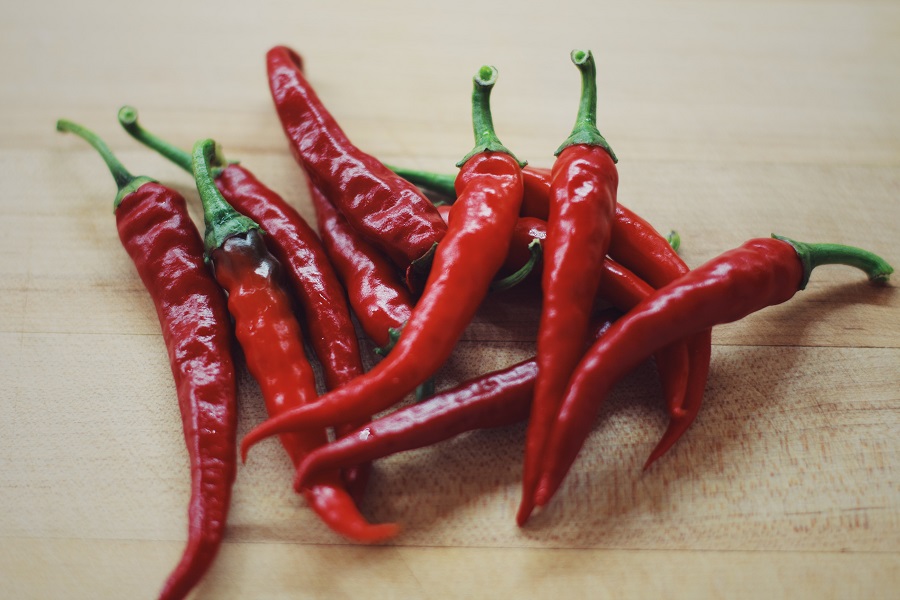 Spice Things Up
Have you ever eaten something that was just too spicy, and you started to sweat a bit? That is exactly what we want during a fever. You might not like spicy foods, but do you enjoy the taste of any medicine out there? But you will take the medicine anyway, right?
Sprinkle some cayenne pepper on your food during your fever. The capsaicin will help you sweat it out but also get your blood flowing more which helps the fever.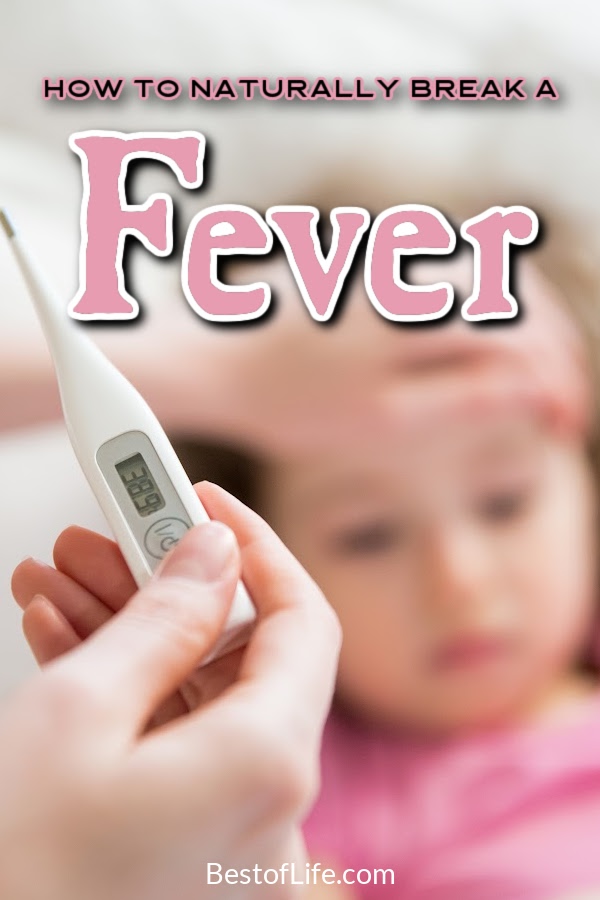 More Best Healthy Living Tips
Most Common Germ Infested Areas in our Everyday Lives | There are some parts of your home that are more susceptible to germs, but you can be safe just by knowing where they are.
25 Daily Habits to Live Longer | Your habits can help you live longer so long as they are healthy habits.
How to Apply Sunscreen | Sunscreen Application Tips | Our skin is meant to protect us, but we also need to help protect it from the sun.
How Exercise Helps Stress | 10 Things to Know | Exercise is a wonderful way to improve your overall health, including your mental health.
Healthy Meal Prep Ideas for Work (that are Actually Good) | Meal prep is the perfect way to ensure that you eat a healthy diet all week, month, even year long.