How to Use an Instant Pot | 5 Things you Must Know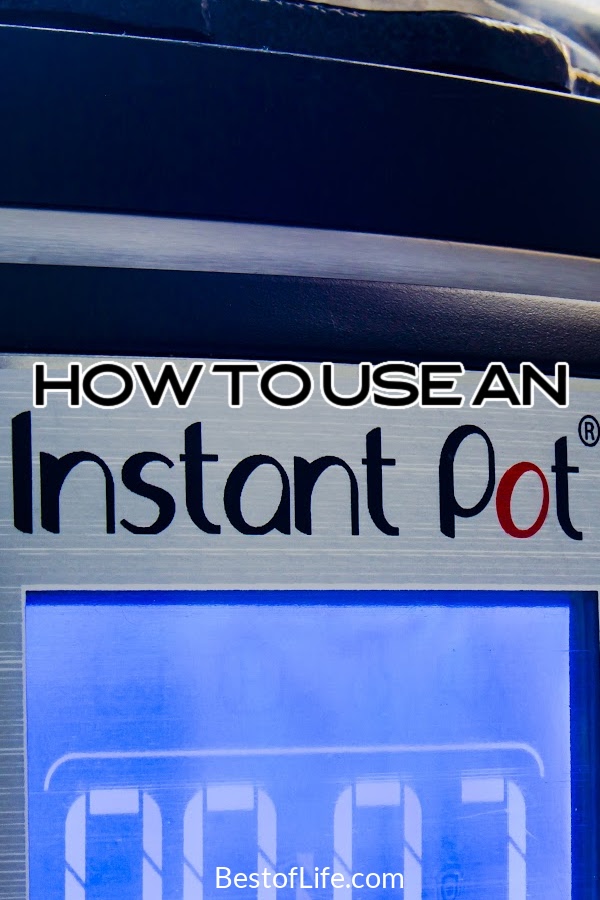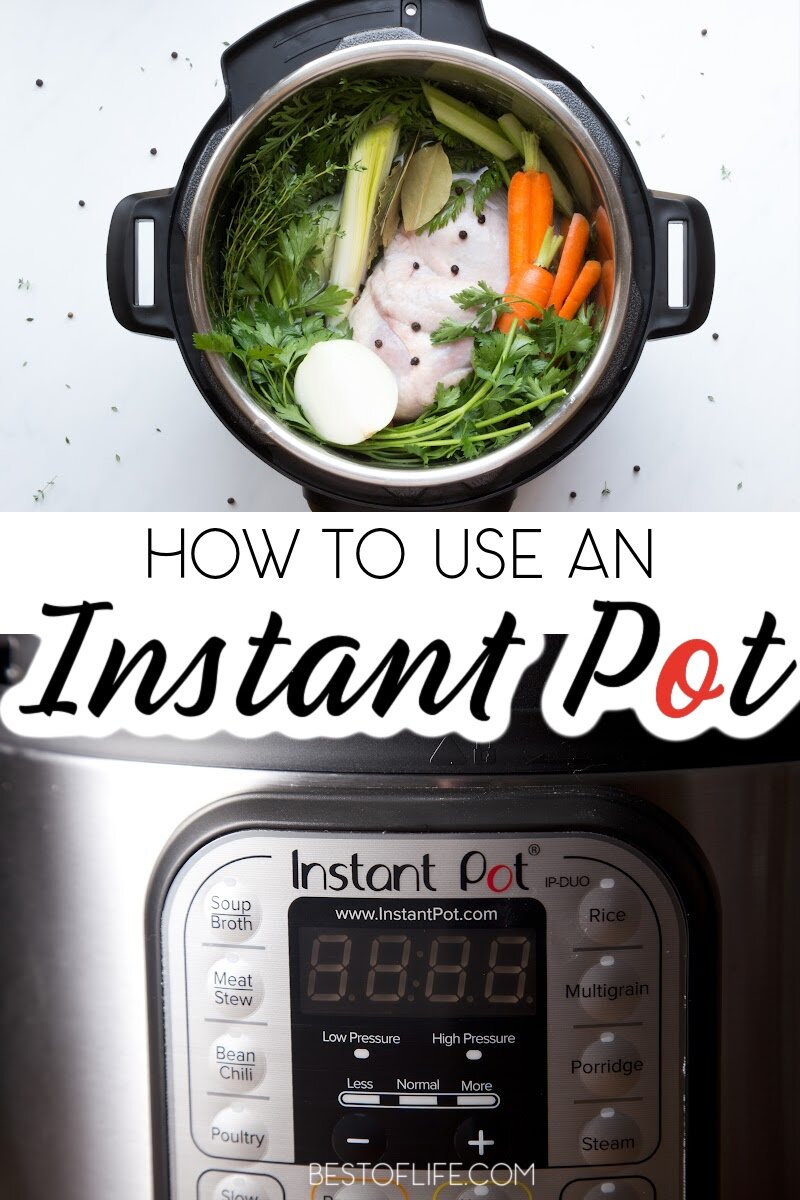 Many people have added the Instant Pot to their kitchens; some people haven't. But if you own an Instant Pot, you wonder why everyone isn't using one. It may be because people are still wondering how to use an Instant Pot.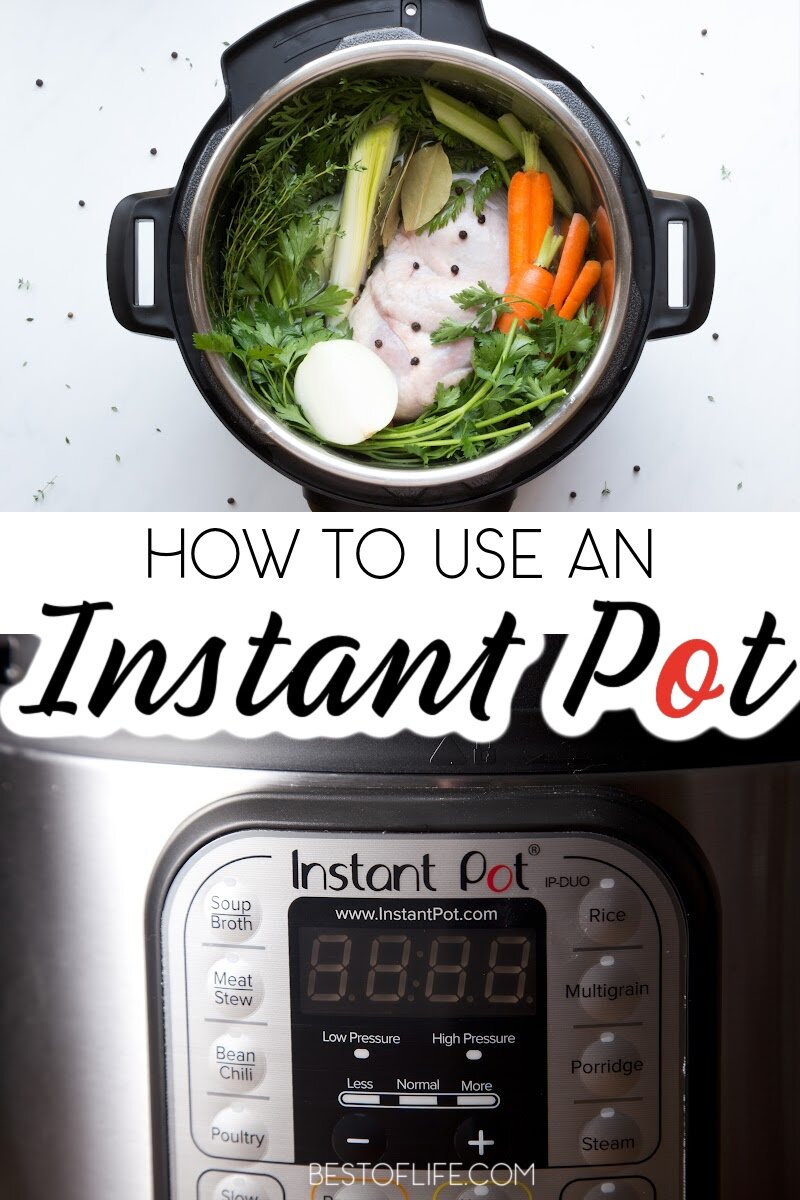 An Instant Pot is a pressure cooker that allows you to cook things using pressure, which does a few different things to the ingredients. But the reason people love their Instant Pots is that it makes cooking easier and faster.
Learn how to use an Instant Pot by utilizing some basic tips and tricks for cooking with a pressure cooker at home. One of the most important things to know about how to use an Instant Pot is that it is pressure cooking without a big pot and pressure lid.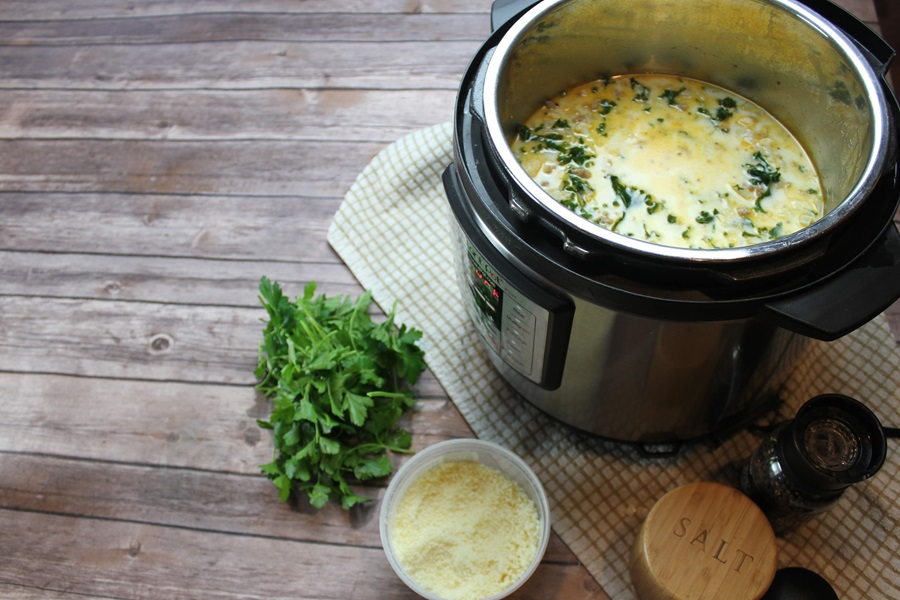 Essentially, it takes pressure cooking and puts it on the kitchen counter. Using an Instant Pot is similar to using a crockpot, just with different cooking directions. Many times, you end up just tossing the ingredients together in the Instant Pot, tap a button, and wait for the meal to be ready.
But when you know how to use an Instant Pot, you can open up a world of recipes that you didn't even think were possible (like perfectly hard-boiled eggs). You can also prepare larger portions of food, making it the perfect accessory for make-ahead meals.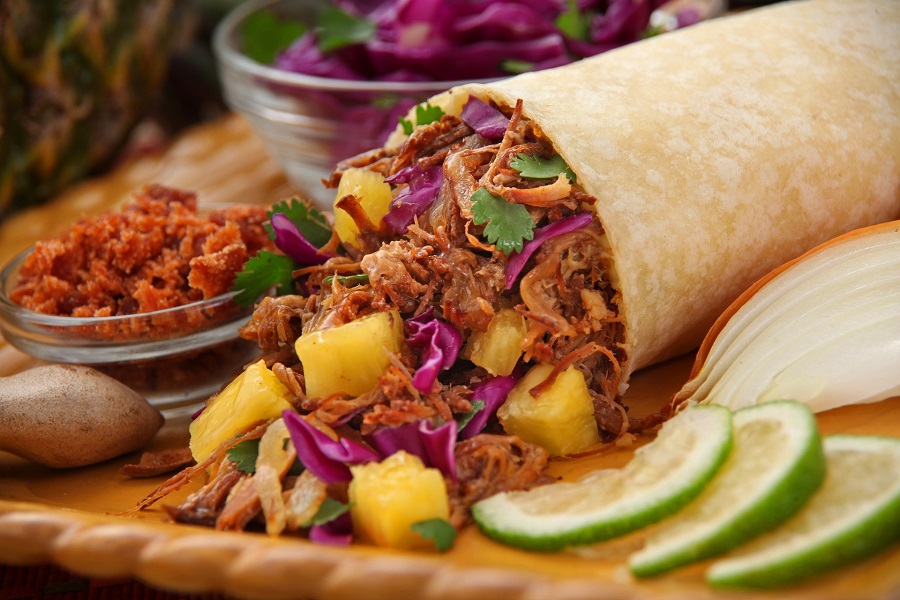 How to Use an Instant Pot | What is Pressure Cooking?
The first thing you should know is that your Instant Pot is meant for pressure cooking. There are other options, like slow cooking and yogurt making, and those work well.
But ultimately, the point of an Instant Pot is to give the ability of pressure cooking to the masses. The idea of pressure cooking is to cook food faster and with more heat, all under pressure.
The pressure helps food cook faster and allows the heat to engulf the ingredients, so they cook evenly and within minutes.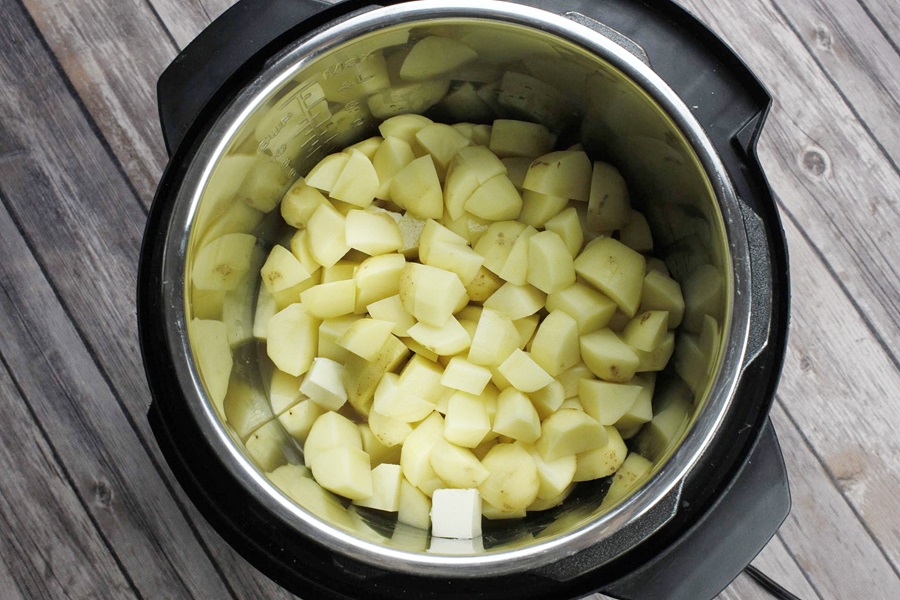 How to Use an Instant Pot | Wait for Pressure
When you cook with an Instant Pot, many of the recipes have a pressure-cooking time. However, Instant Pot takes a bit of time to get enough pressure. Some pressure cookers come with a notification that lets you know when there is enough pressure.
When you hear or see that notification, that is when you start your timer. So, if a recipe calls for ten minutes of pressure-cooking time, that means ten minutes after enough pressure has been built up.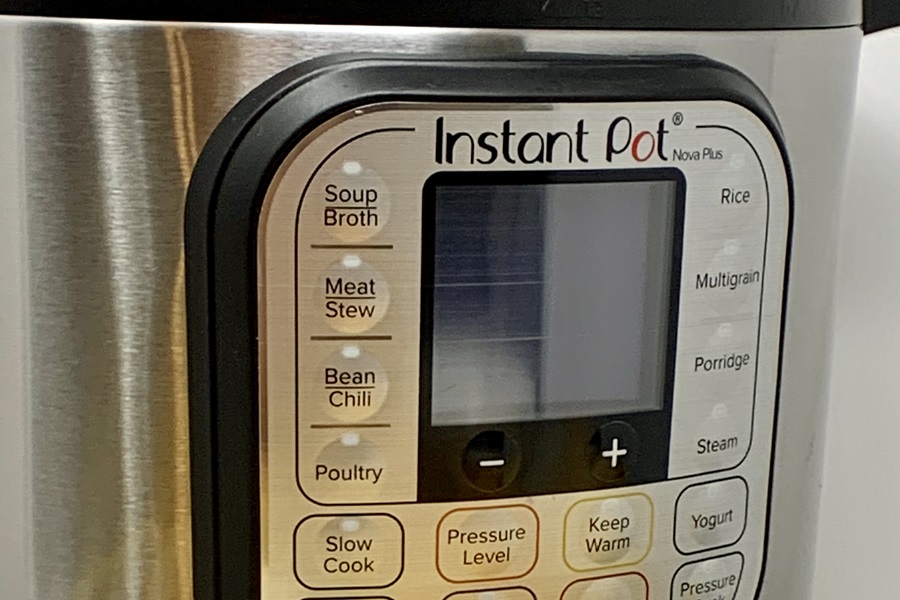 How to Use an Instant Pot | Cooking Frozen Meat
Did you know that you should not cook frozen meat in a slow cooker? The reason for this is that since meat is cooked low and slow, it gives bacteria an ample amount of time to contaminate the meat before it is done.
Instant Pots, however, can cook frozen meat. Since Instant Pots build up heat and pressure to cook meats fast, there is no time for harmful bacteria to contaminate the meat.
The fast build-up of heat will kill off any bacteria, so you're good to go when it comes to cooking frozen meat in an Instant Pot.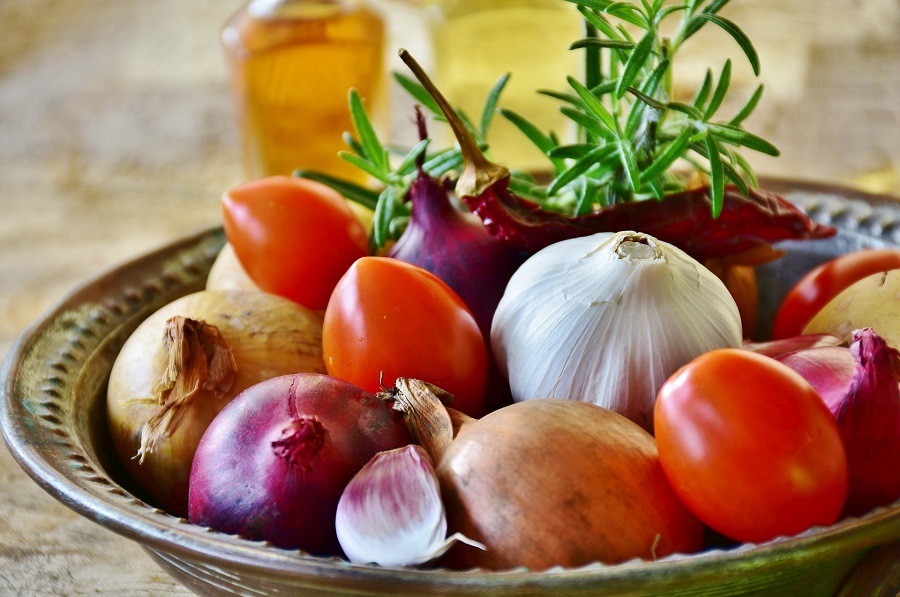 How to Use an Instant Pot | When to Vent
Venting is a step that you need to do at the end of every cooking session. There are two ways to vent the pressure from inside the Instant Pot, and each has different uses.
If you're cooking things like pasta or vegetables, stuff that takes a specific amount of cooking time and no more, the quick release is the way to go. The quick-release method is done by turning the valve on the top of the Instant Pot from "Seal" to "Venting".
When you turn this knob, you should do it with an oven mitt on for protection. The other method is to just let it sit to let the pressure gradually release. This gradual release method is best for things that don't need an exact cooking time or something that can sit under pressure for a while, like soup or chili.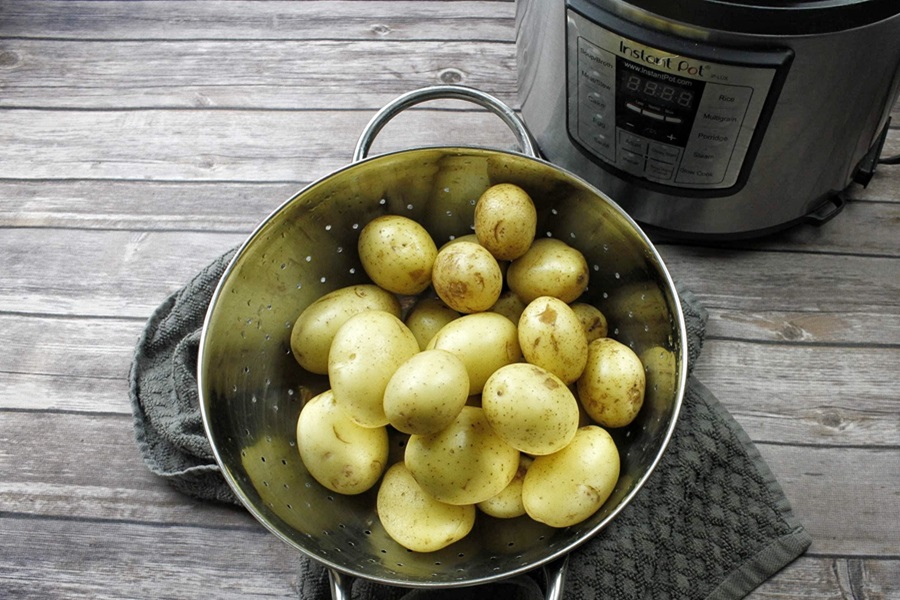 How to Use an Instant Pot | Which Buttons to Use
Have you ever used the "Popcorn" button on your microwave only to find out that it doesn't do that great of a job with the popcorn? Well, the Instant Pot has plenty of buttons, similar to that like "Soup", "Rice", and "Porridge".
While on the Instant Pot, the buttons will work most of the time, "Manual" is the only button you really need. The manual mode of the Instant Pot allows you to choose the cook time and level of pressure.
Stick with "Manual" until you can test others if you feel overwhelmed.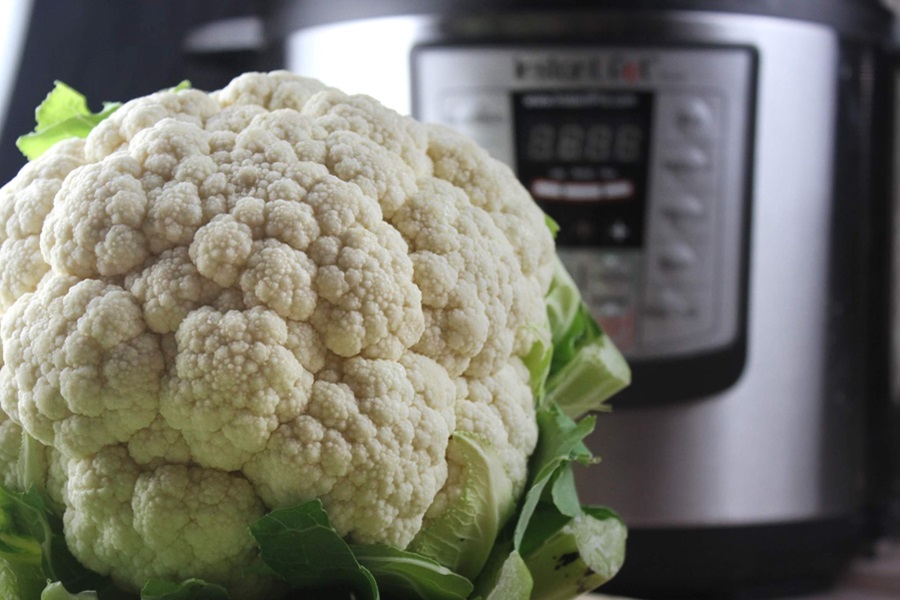 How to Use an Instant Pot | Placement Matters
There are a couple of recipes that require a specific layout of the ingredients. For example, if you're making a beef stew, you may want to use the awesome sauté feature to brown the meat a bit.
This means the meat will be on the bottom, which is exactly what you want. The meat will cook all the way through and absorb the flavors from above. Pasta, on the other hand, should be on top.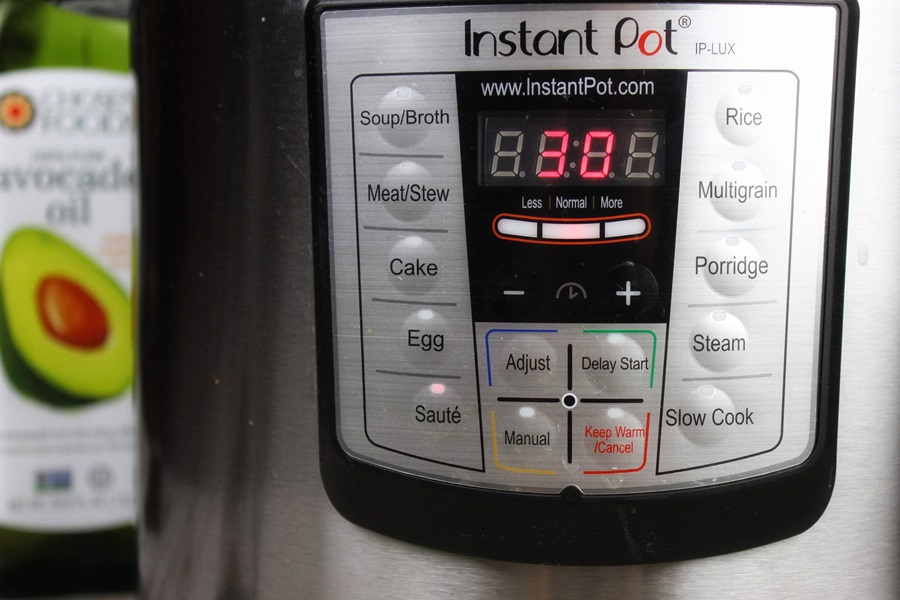 Do not mix pasta noodles of any kind with the sauce inside the Instant Pot before cooking. Simply place all of your other ingredients in first, then lay the pasta on top before cooking.
That's it. The steam will create moisture on top and underneath the pasta, cooking it to that perfect point you can enjoy.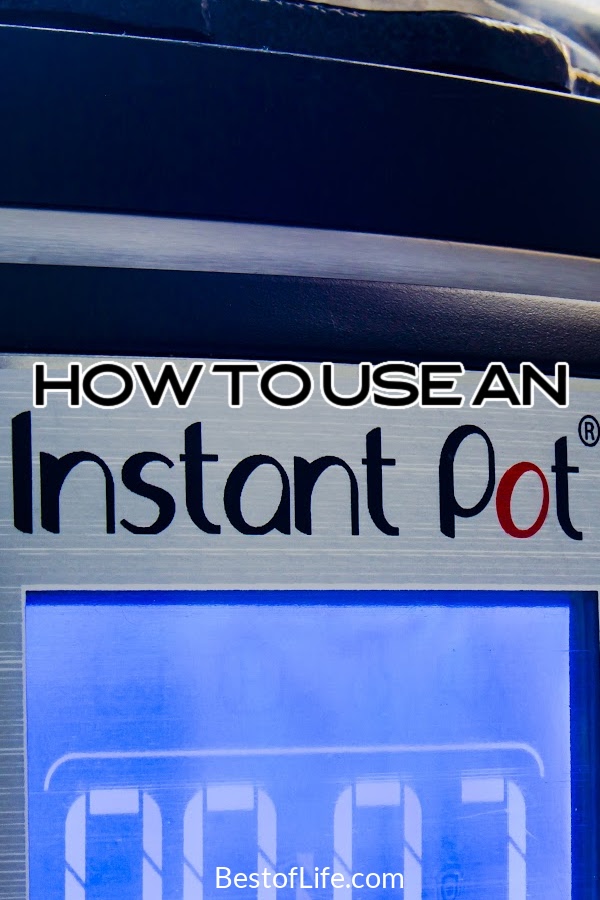 More Instant Pot
Instant Pot Carnitas Recipes That Are Perfect for Taco Tuesday | Carnitas make for a perfect Taco Tuesday recipe, and it's even better when you use your Instant Pot to get it done.
Instant Pot Egg Recipes to Start Your Day | Wake up to a healthy, delicious breakfast with the help of your Instant Pot and some delicious egg recipes.
Easy and Fast Instant Pot Breakfast Recipes | Not a fan of eggs? It's not a problem; there are plenty of other breakfast recipes for Instant Pot owners everywhere.
Healthy Instant Pot Family Recipes | You can even get the entire family involved with these family recipes.
Buffalo Chicken Dip Instant Pot Recipes that are Perfect for Game Day | Don't forget parties. Instant Pots are amazing at lending a helping hand while you're trying to host an event.