20 Best Christmas Quotes from Movies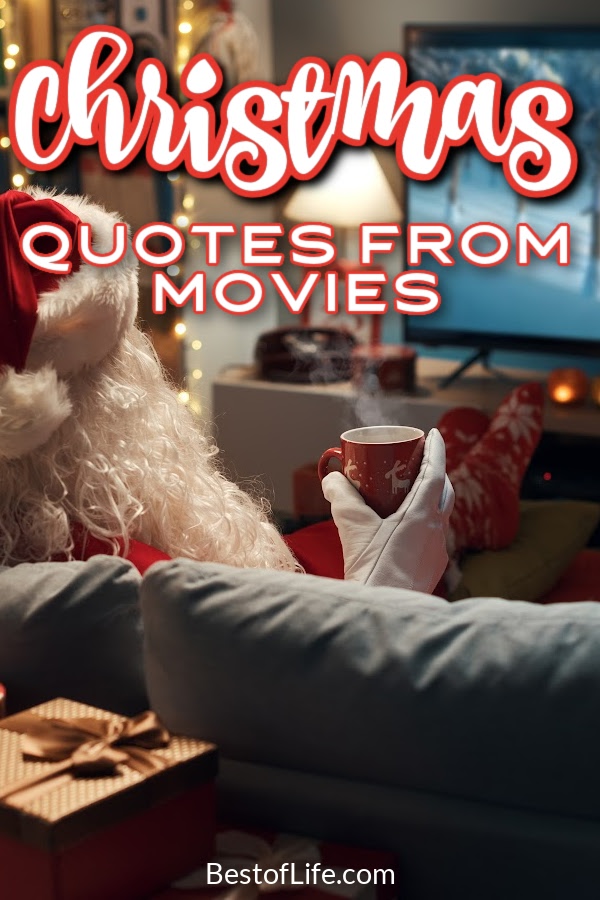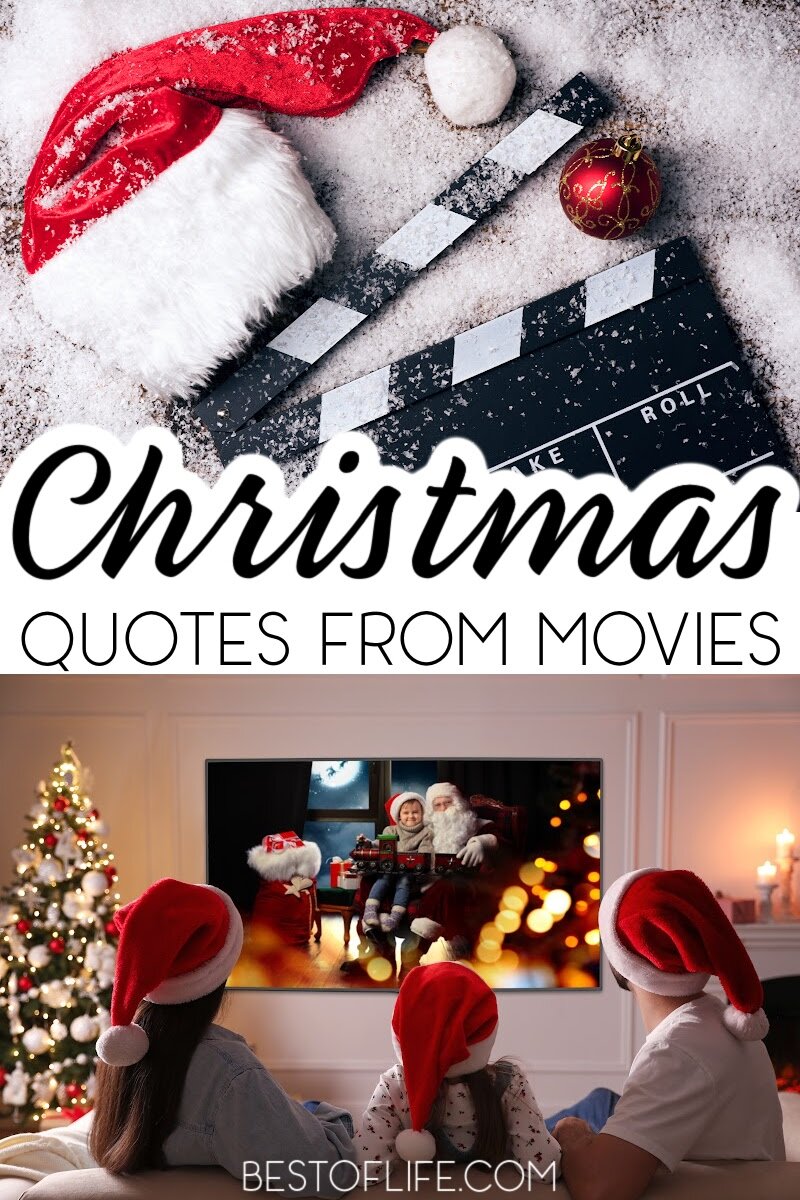 These movies help get us in the mood for the season and are often enjoyed with family and friends. You can surely quote some of your favorite holiday movies, even if some professionals say it's not Christmas movies. I guess some traditions die hard. The best Christmas quotes from movies can also get the job done.
Yippie ki-yay, and happy holidays! What is your favorite Christmas movie? Everyone has their favorites. Christmas quotes from movies can help get you in the spirit of the holidays and may just inspire you to spread more holiday cheer!
Quotes come in all different shapes, sizes, and even seasons. There are quotes for summertime and quotes for wine but you might enjoy Christmas quotes from movies even more. These quotes encompass the spirit of the holidays. You might be surprised by how a simple quote could make you feel.
Then you realize that Christmas movies become part of our holiday traditions more than you think. Take Hocus Pocus for example. The movie was released during the summer months and actually bombed. But many of us watched it as kids during Halloween, and now, it is bigger than ever.
That is the power of the holidays, the power of nostalgia, and the power of our childhoods. These Christmas quotes might do the same for you as the movies they come from do.
Best Christmas Quotes from Movies
"Every time a bell rings, an angel gets his wings." – Zuzu, It's a Wonderful Life
"The best way to spread Christmas Cheer is singing loud for all to hear." – Buddy, Elf
"Seeing is believing, but sometimes the most real things in the world are the things we can't see." – Conductor, Polar Express
"You'll shoot your eye out, kid." – Adults, A Christmas Story
"Blast this Christmas music. It's joyful and triumphant." – Grinch, How The Grinch Stole Christmas
More Christmas Quotes from Movies
These quotes will help you through the holidays by making you laugh or remember a time with family and friends. We may complain about dealing with certain things during the season but we would miss them if they were gone.
Imagine if you couldn't watch your favorite holiday movies one year. Scary right? Now imagine your uncle didn't have some weird things to say around the dinner table. Even scarier right?
"There's children throwing snowballs, instead of throwing heads, they're busy building toys and absolutely no one's dead." – Jack, A Nightmare Before Christmas
"Bless this highly nutritious microwavable macaroni and cheese dinner and the people who sold it on sale. Amen." – Kevin, Home Alone
"But for now, let me say…Without hope or agenda…Just because it's Christmas…And at Christmas, you tell the truth…To me, you are perfect." – Mark, Love Actually
"For a couple of hours out of the whole year, we are the people that we always hoped we would be." – Frank, Scrooged
"You say you hate Washington's birthday or Thanksgiving, and nobody cares, but you say you hate Christmas, and people treat you like you're a leper." – Kate, Gremlins
More Cheerful Quotes
What are the holidays like for you and your family? Surely, they have their ups and downs. But we all can agree that this is a magical time of year. That is why Christmas quotes from Movies are so amazing. They bring with them a smile, a special feeling of the holidays.
"I spend months picking out the perfect present for everyone. You know, the only thing I get in return? Coupons, free back rubs." – Kiki, A Bad Moms Christmas
"I don't know what to say, but it's Christmas, and we're all in misery." – Ellen, National Lampoon's Christmas Vacation
"Faith is believing in things when common sense tells you not to." – Fred, Miracle on 34th Street
"I Have A Machine Gun. Ho Ho Ho." – Hans, Die Hard
"This time has been difficult for all of us, but when Christmas comes, we must do our best to enjoy it." – Mr. Stahlbaum, The Nutcracker and the Four Realms
Even More Quotes
Dealing with the holidays can clearly be difficult. But that doesn't mean it is impossible. We all are going through a lot during this time of year. Shopping, cooking, cleaning, dealing with that one crazy uncle whose ideas aren't always in line with the rest of the family's, we all have been there.
Let these Christmas quotes from movies help guide your sleigh through the holidays.
"Every setback is a setup for a comeback." – Candace, The Best ManHoliday
"I never thought it was such a bad little tree. It's not bad at all, really. Maybe it just needs a little love." – Linus, A Charlie Brown Christmas
"That's what Christmas memories are made from, they're not planned, they're not scheduled, nobody puts them in their Blackberry, they just happen." – Kelly, Deck The Halls
"Seeing isn't believing, believing is seeing." – Judy, The Santa Claus
"Do you want to build a snowman?" – Ana, Frozen
More Quotes
12 Days of Christmas Quotes for Kids | Inspirational Quotes | There are plenty of sources to get inspiration from like movies and books. That is why there are so many Christmas quotes to use during the holiday season.
New Year's Eve Toast Quotes that are Funny and Inspiring | New Years is when we will need these quotes the most. Leave behind the present year and welcome the new one on the right foot.
Inspirational Quotes for Parents to Be | Parents, we all know we could've used a little motivation during our first, these quotes might help.
Best Quotes About Getting Older | Yup, we're all getting older and there is nothing we can do about it. But we can have a laugh at our own expense.
Short Quotes About Happiness To Brighten Your Day | Quotes don't need to be long to make a difference in our lives.