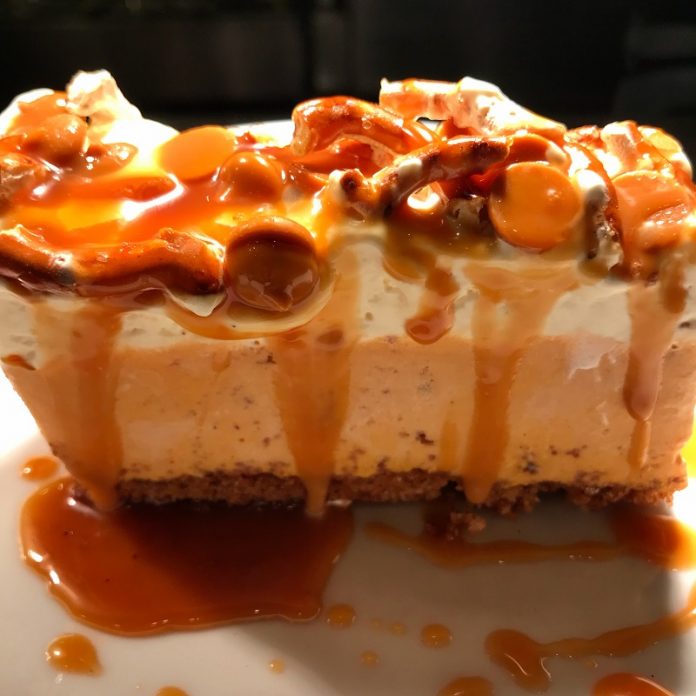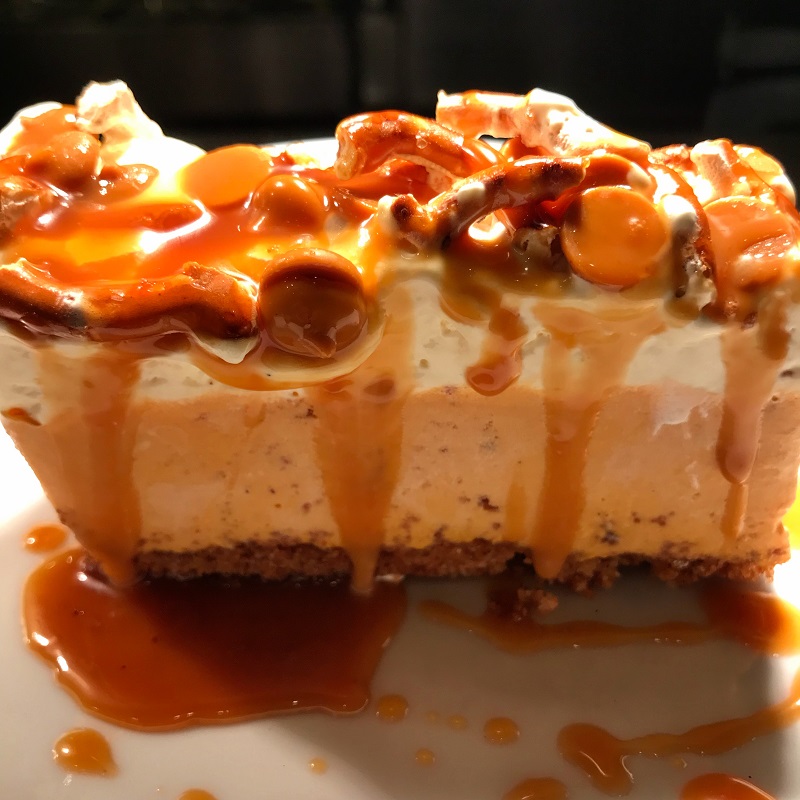 This site contains affiliate links. Please read our Policies for information.
There are many things that come with the FALL season. Colder weather, more COMFORTING FOODS and some of the best DESSERTS. One of the most popular DESSERT ingredients around during the fall season is the PUMPKIN. Pumpkin can be turned into just about any dessert you'd like. In fact, pumpkin even goes in COFFEE and pizza now. One way to use pumpkin is with Chef Adrianne Calvo's Pumpkin Spice Bars with BUTTERSCOTCH and SALTED PRETZEL.
Nothing says fall like the smell of pumpkin spice throughout the home! This pumpkin spice bars recipe is easy and is perfect for pumpkin lovers.
Chef Adrianne Calvo is an award-winning chef from Miami, Florida. Using the tools given during the fall season, Chef Adrianne has put together one of the best pumpkin snacks ever. The mixture of pumpkin with butterscotch, pretzel, and salt makes this snack a must-try this season. Not only does Chef Adrianne make this recipe every fall, you can make it as well. Chef Adrianne has shared the recipe for this amazing fall dessert, the Pumpkin Spice Bar with Butterscotch and Salted Pretzel. We can even use these during our Halloween parties.
Pumpkin Spice Bars Ingredients
Pumpkin Spice Bars Crust Ingredients
2 cups graham cracker, ground
1/2 cup sugar
1/2 teaspoon cinnamon
1/8 teaspoon kosher salt
1/2 cup unsalted butter, melted
Pumpkin Spice Bars Filling Ingredients
2 cups canned pumpkin
1 cup cream cheese, softened
1/2 cup cool whip topping
1/2 cup condensed milk
1 teaspoon vanilla extract
1 teaspoon Adrianne Calvo
Pumpkin Spice Bars Topping Ingredients
1/2 cup cream cheese, softened
2 cups cool whip topping
1/2 cup powder sugar
1 cup butterscotch chips
1/2 cup salted pretzels, chopped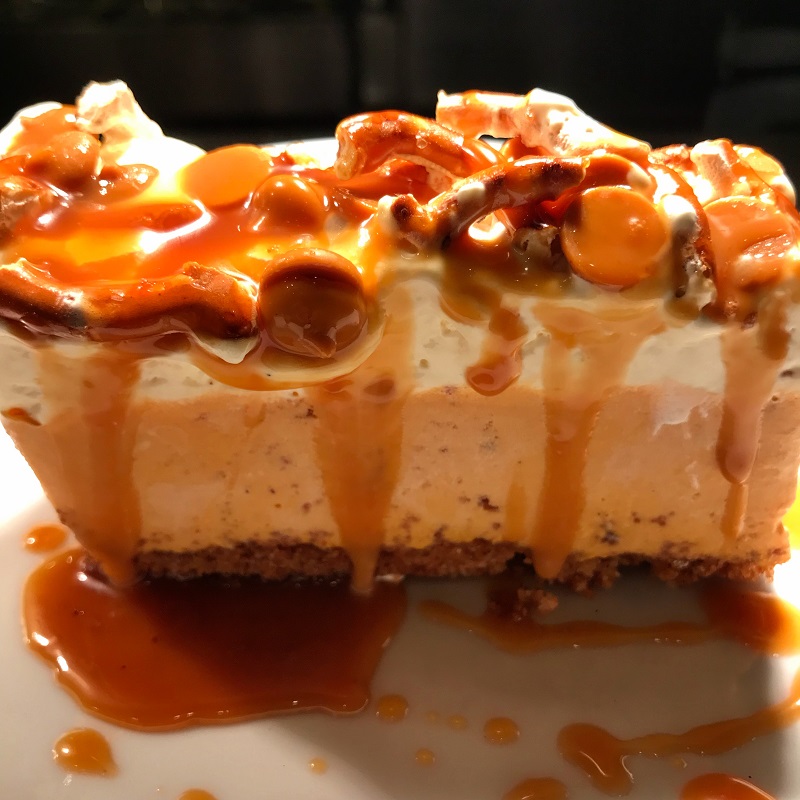 Pumpkin Spice Bars Directions
Preheat the oven to 350 degrees F.
Mix all the ingredients for the crust in a bowl to combine well. Grease an 8×8 baking dish and press the crust ingredients onto the bottom of the baking dish.
Bake for 5 minutes and then allow to cool. In a blender, whip all the filling ingredients together and pour on to crust.
Freeze for 2 hours to set. In another blender, whip cream cheese, cool whip, and powdered sugar.
Spread topping onto the top of the set pumpkin. Sprinkle with butterscotch chips and pretzel. Refrigerate for 2 hours.
Enjoy!
About Chef Adrianne Calvo
Adrianne Calvo is the Executive Chef and owner of Chef Adrianne's Vineyard Restaurant and Wine Bar, Host of Maximum Flavor Live on NBC's 6 in the Mix, author of four cookbooks: Maximum Flavor (2005); Chef Adrianne: Driven by Flavor Fueled by Fire (2008); #MaximumFlavorSocial (2014); and Play with Fire (2015), and founder of the Make it Count Foundation. Chef Adrianne's Vineyard Restaurant and Wine Bar opened in 2007 and offers a varied and rotating menu with something for everyone. Monthly, the restaurant holds its signature event, Dark Dining, where guests are blindfolded for a sensual experience eliminating one sense to enhance another, providing maximum flavor.