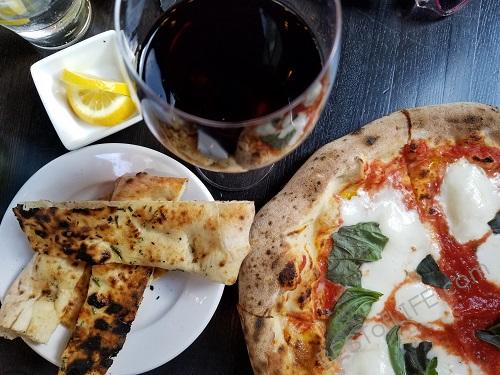 This site contains affiliate links. Please read our Policies for information.
The Gaslamp Quarter of San Diego is where my family and I love to go for many different reasons. For my wife, the Gaslamp Quarter is a place to unload some money on purses, shoes, and clothes. My children love the sights, smells, and the tours. I love the Gaslamp Quarter for the craft beer, fabulous wine, and easy date night opportunities and historical value. What started out as a failed town has grown into the hottest spot in San Diego for locals and tourists alike.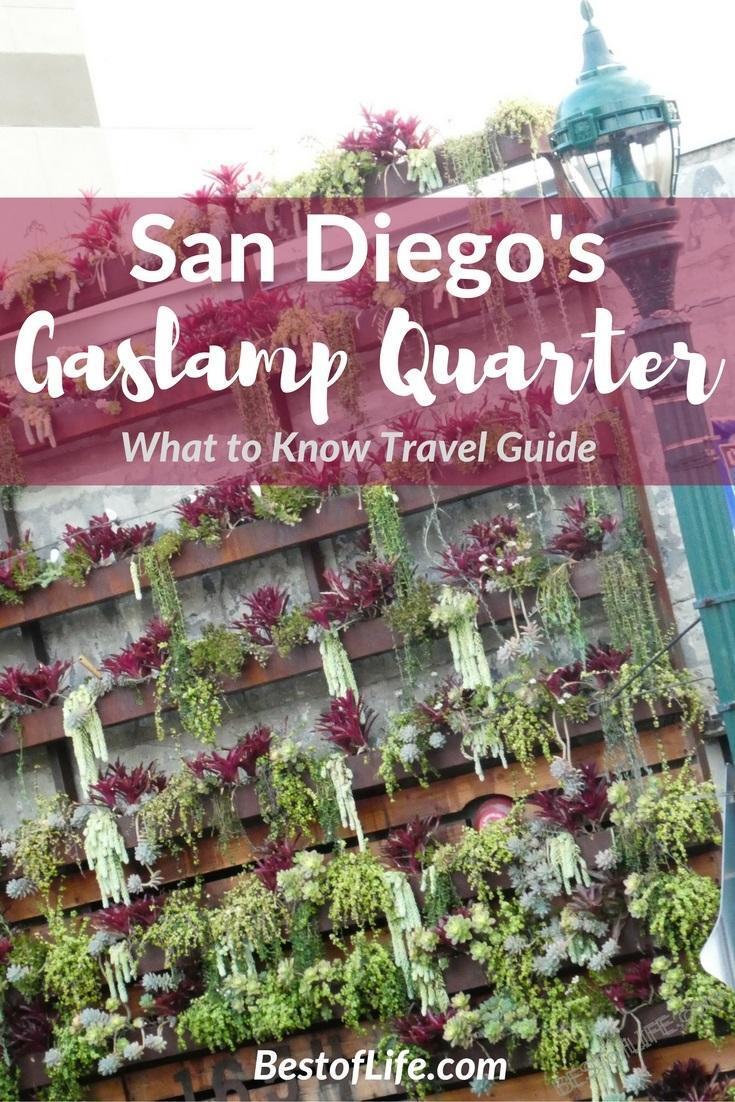 The Gaslamp Quarter in San Diego California is home to history as well as countless things to do for all travelers.
History
There's no better place to start than at the beginning and the Gaslamp Quarter has an exciting beginning. The roots of the Gaslamp Quarter actually came from San Francisco. First, a man named William Heath Davis tried to turn the area into a small town in 1850. Davis failed, and a man from San Francisco picked up the pieces. Alonzo Horton traveled down to San Diego from San Francisco with the goal of making a waterfront city. In the 1860's Horton worked fast, buying land, building lots, and selling off as much as he could. Over decades of time, the small town became a bustling city, and we now call it the Gaslamp Quarter.

Shopaholic
My wife may love her shoes but she is not a shopaholic by any means, but if you saw her in the Gaslamp Quarter, you may think otherwise. In this part of San Diego it's hard not to want to buy, buy, buy. Everything from shoe stores to hat stores and everything in between can be found here. While the big name brand places are here, you will also find local talent. If you visit, don't skip the small boutiques, you will find unique items there that are worth every penny.

Artistic Points of View
My family and I often travel to San Diego via yacht and that makes our first views picturesque. Having those views be our first impression it's no wonder the Gaslamp Quarter has such a great art scene. My kids love visiting the Chuck Jones gallery because well, everyone appreciates the old cartoons like Bugs Bunny he is known for. However, there are plenty of galleries that range in showcases from cartoonists to fine art.

Eating Gaslamp
Ray loves talking about how San Francisco is full of diversity, and he says it's clear in the dining. However, I challenge him to head over to the Gaslamp Quarter. The dining in this one area of San Diego ranges from Mexican all the way over to Japanese and everything in between. You can travel around the world with the dining table as your vehicle.

Crafted Drinks
San Diego is the craft beer mecca, just ask the beer guy. However, there are also great wine bars, fantastic lounges, and every bar has a bit of history preserved. It would be hard to pick the best bars in the Gaslamp Quarter, but if challenged I wouldn't mind trying every single one. Of course, the usual city-style bars are here like the lounge with a skyline view or the dueling pianos rocking the night away. But places like Gaslamp Strip Club and Barleymash and Prohibition are just a few examples of the Gaslamp only bar scene.

Take a Guided Hike
If you're new to the Gaslamp Quarter, then you may need a guide to show you around. You can easily find a guided tour that will not only teach you about the Gaslamp Quarter but also give you access to a local. Your tour guide will be well-versed in the area, and you can certainly ask about specific things you want to do. Some tours will take you on a beer crawl, find the best boutiques and see the history of the area. So put on your walking shoes, and try them all or at least a couple and fall in love with the Gaslamp Quarter.