DIY Gender Reveal Ideas that Don't Cost a Fortune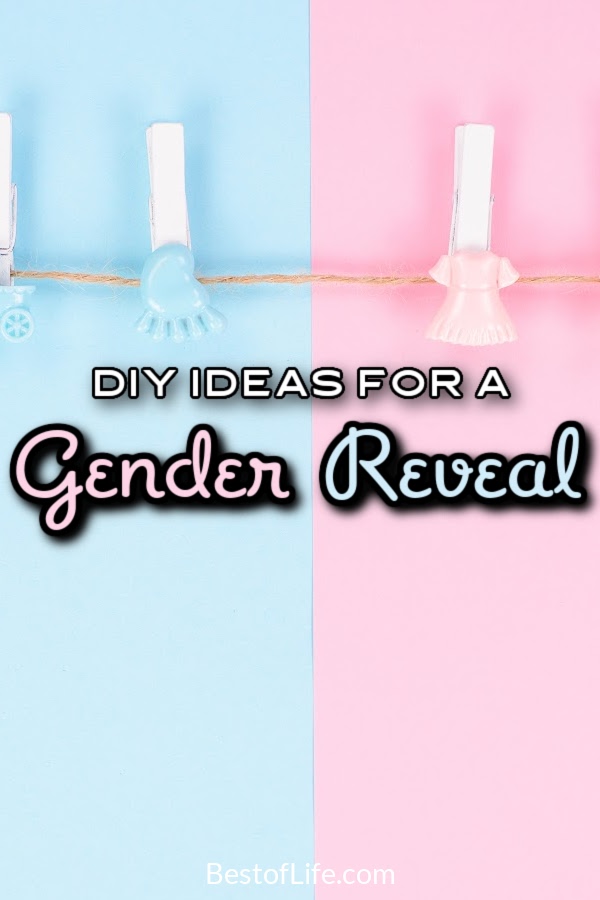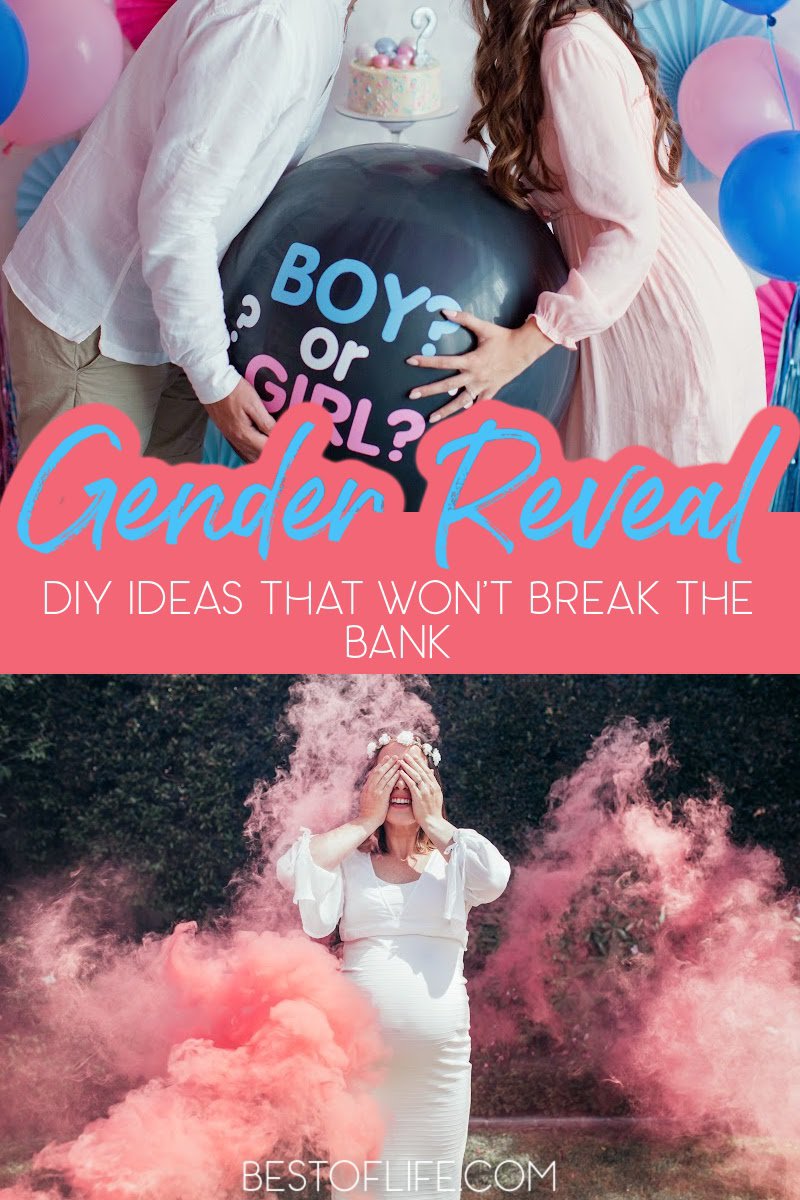 One exciting way to find out your baby's gender early is through a gender reveal celebration. Whether the parents wish to keep it simple with an announcement or turn it into its own celebration with a gender reveal baby shower, it's easy to keep the price down with these DIY gender reveal ideas that don't cost a fortune.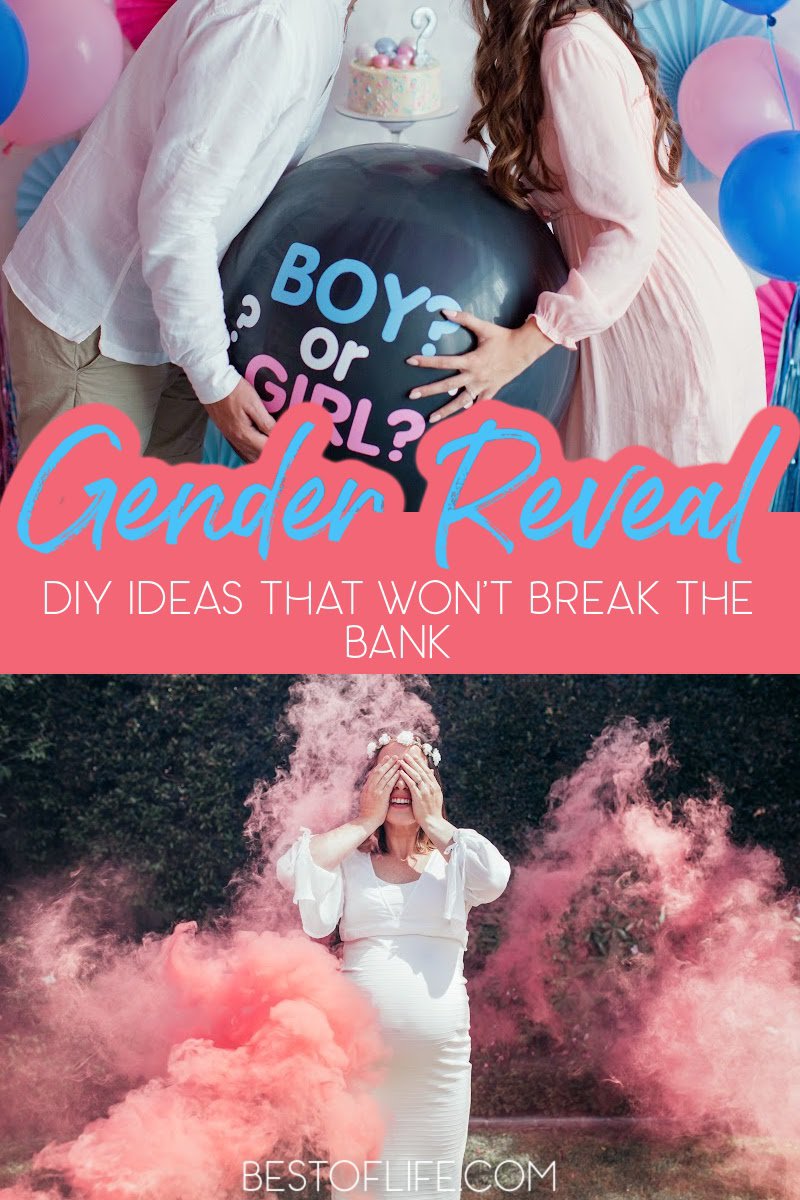 From the moment parents learn they are expecting, all the way to the child's birth, mothers and fathers experience a range of emotions. One of the more common emotions felt is excitement — especially over discovering the baby's gender.
There are many ways to keep the costs down when expecting a child, and one way is to use any of these DIY gender reveal ideas. One of the best ways to keep the cost of a celebration down is with DIY ideas. You can apply this strategy when revealing (or even discovering) your baby's gender.
All of these ideas are as simple as a box of pink or blue M&Ms baked into a cake, some appropriately-colored confetti put into a mystery balloon, or even a colored smoke bomb that gets set off during a gender reveal party or photography session.
Whichever ideas you go with, you can keep the excitement up without spending a fortune using these DIY gender reveal ideas.
DIY Balloon Box Gender Reveal | Balloon Time
DIY Confetti Eggs | Beaucoup Let's Celebrate
Easy Marble Gender Reveal Cake | Cook. Craft. Love.
Baby Shower Gender Reveal Cookies | Craftstorming
DIY Gender Reveal Ideas
Gender reveal parties have had an interesting trajectory in our global community. The idea started out strong with fun and simple ways to reveal the gender of a newborn to family and friends. But then, people went a little too far and created mayhem for no reason.
It is important to remember that the idea is to have safe fun, and these ideas are perfect for that purpose. You can use these ideas as they are or use them as nothing more than simple inspiration. Either way, you're sure to have a great time.
How to Make a Gender Reveal Pinata | DIY Network
Gender Reveal (Powder) | Grey Likes Baby
The Present (Special Baby Outfit) | We Heart Photography
A Silly String Gender Reveal Party | Fenton Fever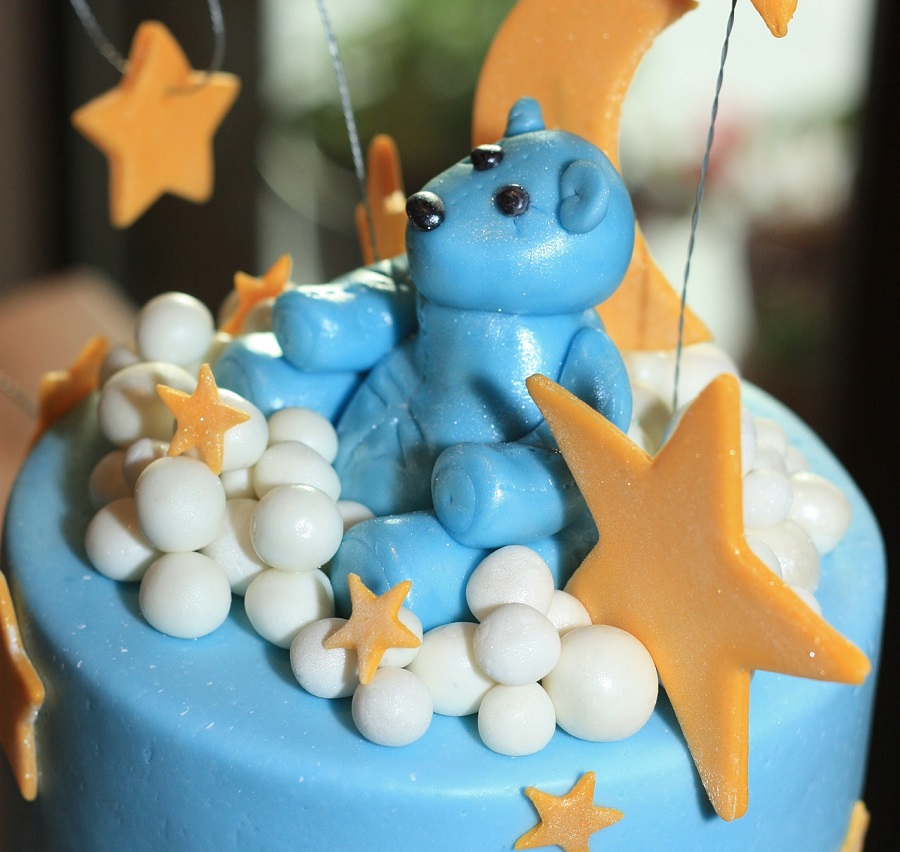 Having Fun
DIY gender reveal ideas cover loads of different bases. But the beauty of DIY is the ability to customize the project to fit your personal style. These ideas are perfect for getting creative and adding bits of your personality into the mix. Have fun and allow yourself to enjoy the moment the way you feel works for you.
Let Your Guests Vote for the Gender | Shelterness
Elephant Toothpaste: How to Achieve My Volcano Gender Reveal Effect | Her Party Pants
Wheels or Heels Gender Reveal Party Ideas | Half Pint Party Design
Will Baby be a He or a She: Find Out with These Easy Gender Reveal Cake Pops | Craftsy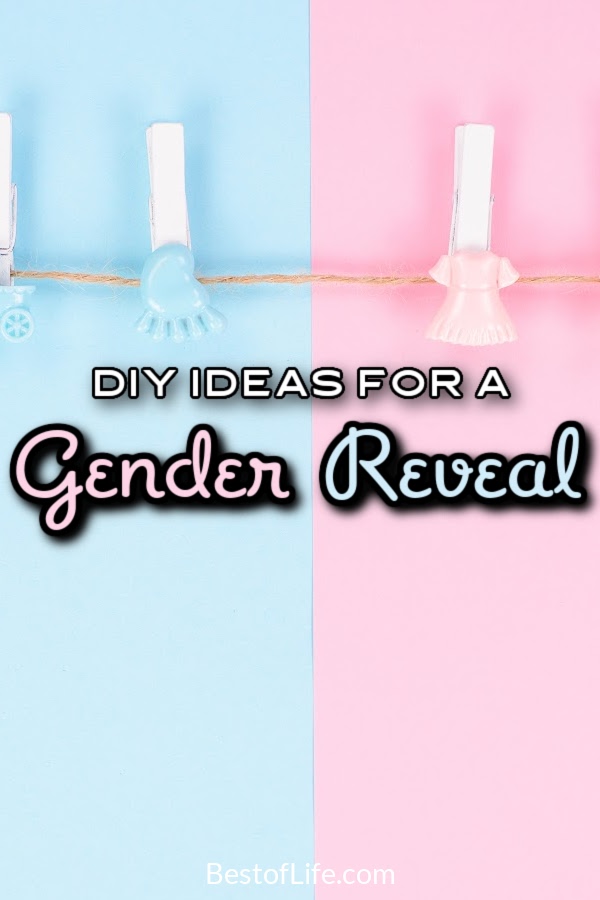 More Baby Shower Ideas
15 Boy Baby Shower Food Ideas for Party Planning | The gender reveal is done; now it is time for the baby shower! Just make sure you have the right food to serve during this special event.
Baby Shower Food Ideas for a Girl | Foods will be different depending on the gender of the baby. Girls will have more pinks and grays, while boys will have more blues.
Baby Shower Ideas for Boys | Themes, DIY, Food, and Budget Friendly | Baby showers are parties just like any other which means there can be a theme, different finger foods, and let's try to keep it under budget.
Baby Shower Ideas for Girls for a Memorable Baby Shower | Every mom will remember her first baby shower. But why not make the shower memorable for everyone involved?
Unique Gender Reveal Ideas | You may not have enjoyed these gender reveal ideas. That's okay; there are more to choose from, some more unique than others.