I have found that Upstate New York is the perfect place for my family. We never run out of things to do and if we want to, we can also quickly head in to the city. In New York we get to enjoy all of the seasons, including an amazing summer! If you've never been, or maybe you just don't get out much, there are tons of things to do in summer in Upstate New York.

There are many things to do during the summer in Upstate New York. From activities and destinations for the whole family, these make Upstate New York a great travel destination.
Summer in Upstate New York – Camping
I love camping. Getting outside and sleeping under the stars is on of the best parts of summer. Luckily for me there are plenty of camp grounds in Upstate NY. One of my personal favorites is Watkins Glen State Park.
There are plenty of other camping grounds in the state. However, Watkins Glen is close to wine tasting… So I'm pretty sure you know why this is my favorite!

Summer in Upstate New York – Amusement Parks
I'm not usually one for amusement parks. But when you have kids amusement parks just come with the territory. There are seven different theme parks and amusement parks in Upstate NY.
Most of them are water parks like Enchanted Forest Water Safari or Roseland Waterpark. There are also places for thrills as well. If you like big roller coasters check out Great Escape or Seabreeze Amusement Park!
Summer in Upstate New York – Swimming Holes
I love the nature-scapes here in Upstate NY. One of the best things to experience during the summer is the awesome swimming holes. One of my favorites is near Ithaca called Buttermilk Falls.
Plenty of waterfalls to serve as a backdrop to your day of swimming and fun! Pack a picnic lunch and make a whole day of it!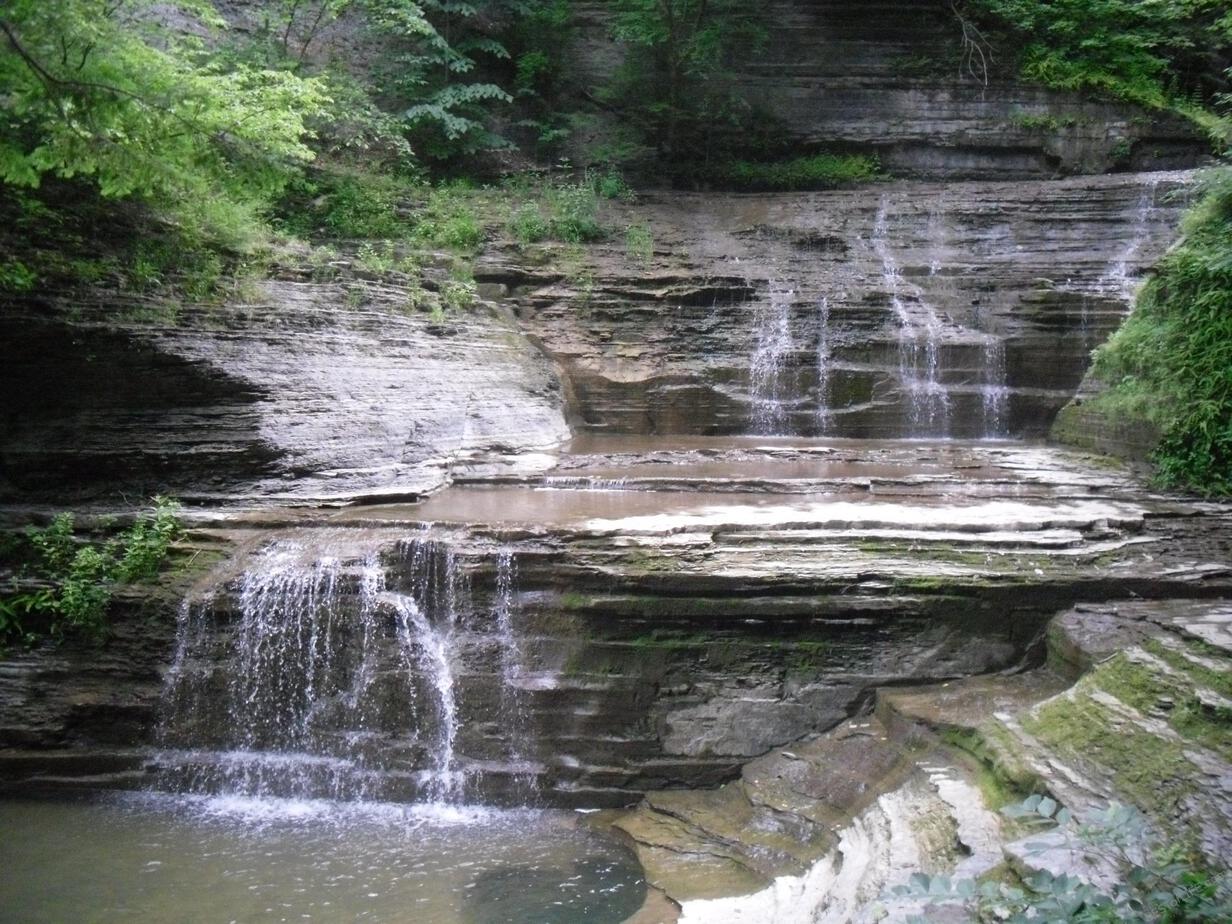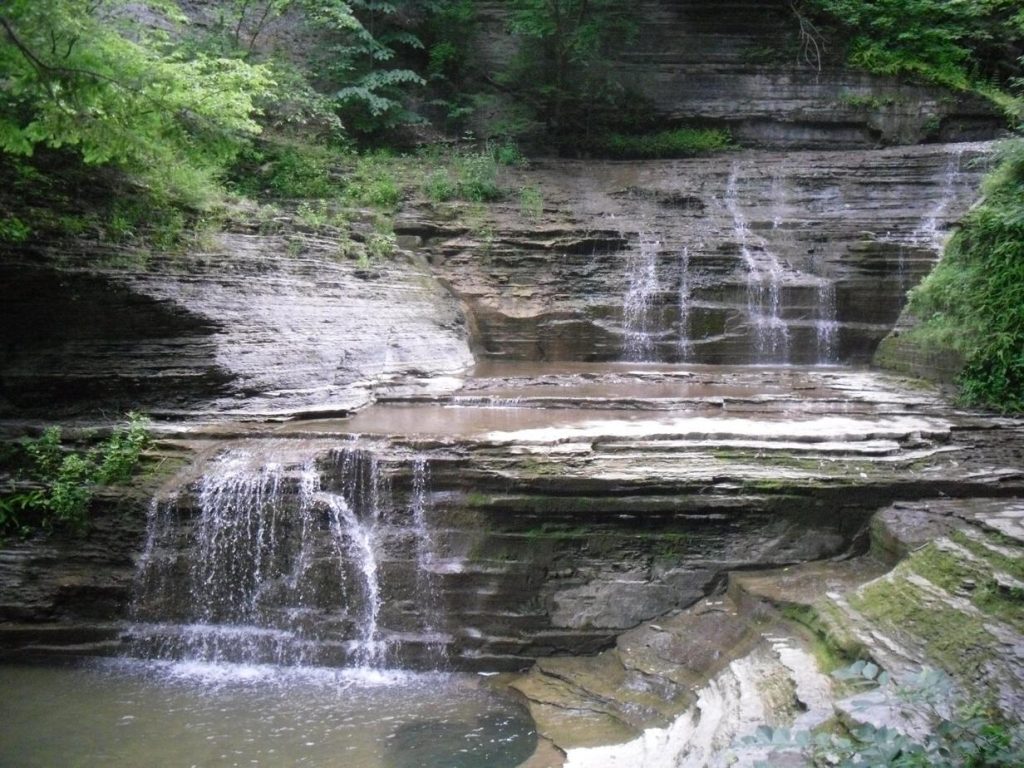 Summer in Upstate New York – Upstate State NY Parks
When people think of New York, they think of New York City. In fact when I tell people that I live in New York, I have learned to follow up with exactly where and how far away it is from the city.
It's nice to get away from the "concrete jungle" and head to a state park! There are plenty to be found upstate. There are two parks in Upstate New York that have been ranked as two of the best state parks in the country!
Those two parks are Letchworth and Watkins Glen. You'll see why they're the best when you get here!
Summer in Upstate New York – Go Hiking and Catch a View
Mount Marcy is one of the most popular of the Adirondack range. There are trails all over the mountains in Upstate NY that range in difficulty.
You can easily find a trail for the whole family at Bald Mountain. No matter where you go, you are sure to find a view that is stunning.
I even feel confident saying that no matter what you like to do, you can find something you will love in upstate New York. I have decided to share a few of my favorite things to do in upstate New York to share with you.
Save
Save
Save