DIY Halloween Decorations for an Affordable Scare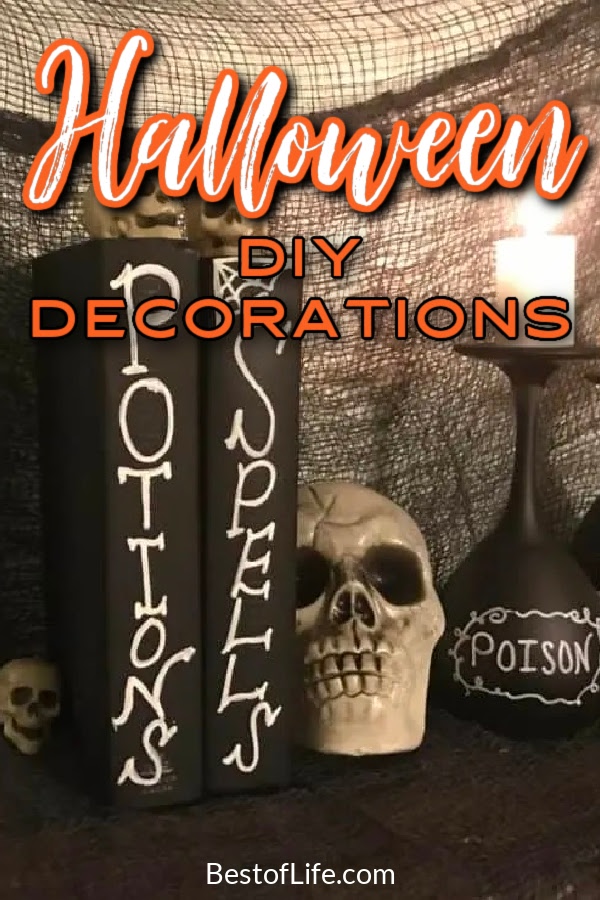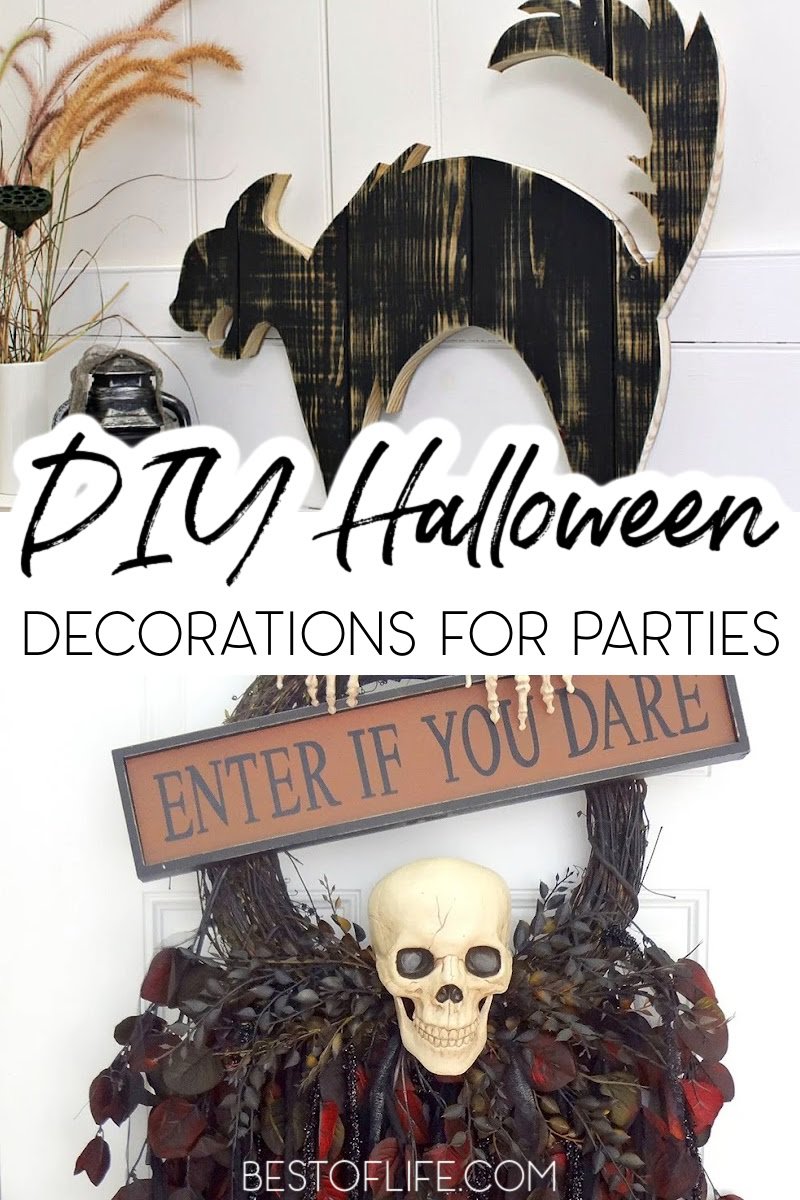 Coming up with a theme for a party is not always easy. You have to come up with the theme; the food needs to fit, and so does the decor. But Halloween parties are easier to manage since the theme is already there. In fact, it's so easy that you can DIY Halloween decorations.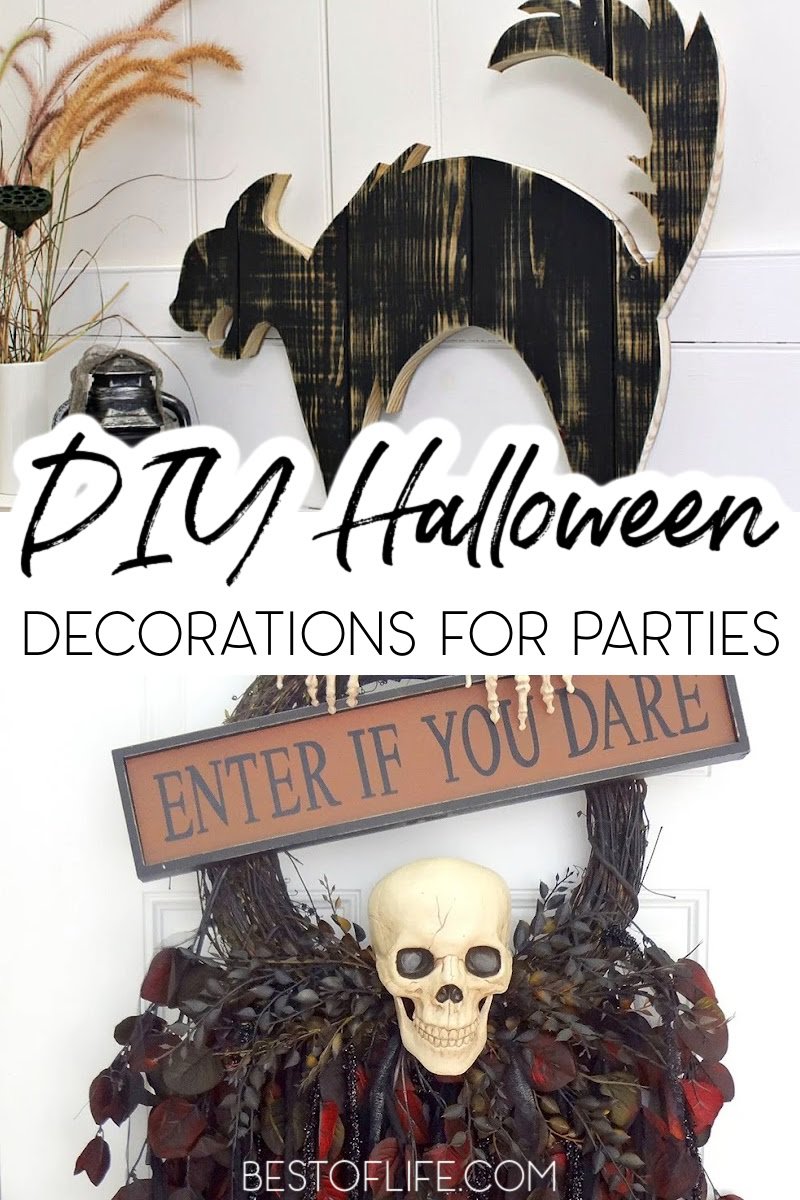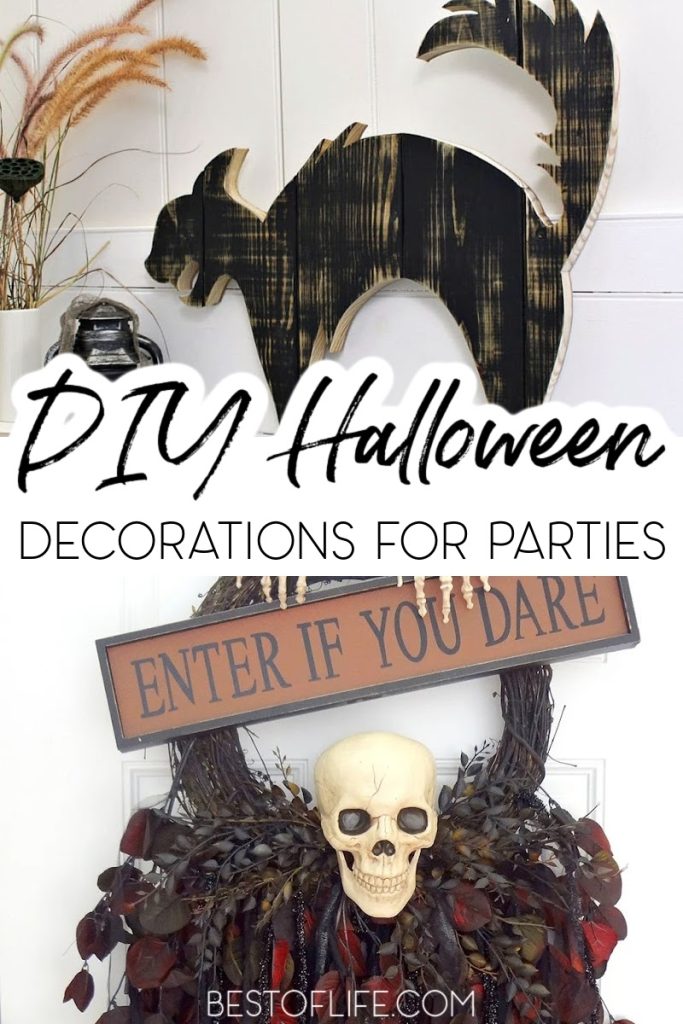 The best DIY Halloween decorations can help you get the scare you want without spending the money you don't want to lose. Halloween is one of the easiest holidays to decorate for during the holiday season.
Everything is pretty cookie-cutter for most holidays. However, Halloween needs an aesthetic that is old, dead, and trashy. You can make DIY Halloween decorations, and you don't even have to worry about them being pristine.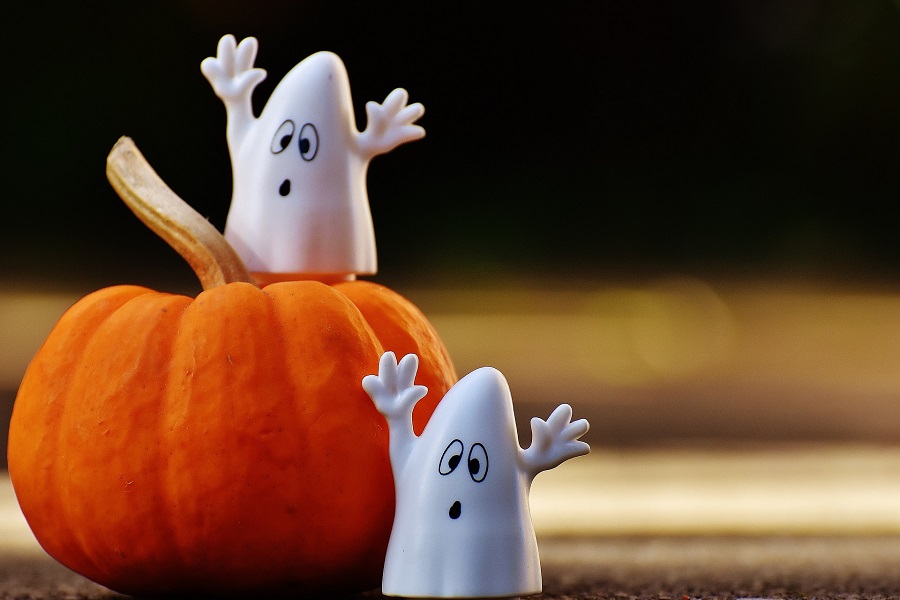 Instead, a few wrong cuts or some stains on the materials might actually improve the decor altogether. That also means you don't need to spend money on the fanciest of materials either. Instead, old and raggedy are perfect for Halloween.
You can easily see why Halloween is one of the easier holidays to decorate for during the holiday season. Christmas and Hanukkah require more shine, more pristine materials, and higher quality.
But Halloween is about getting spooky and scary, dirty and trashy, and screams are better than cheers. The only thing that makes it difficult to decorate for Halloween is deciding where most of your attention goes, indoors or outdoors.
DIY Halloween Wreath | Kimspired DIY
Lifesize Witch Legs | Instructables
Black Cat Wood Cutout | Jen Woodhouse
End Table Decorations | DIY with My Guy
Monster Pom Poms | Persia Lou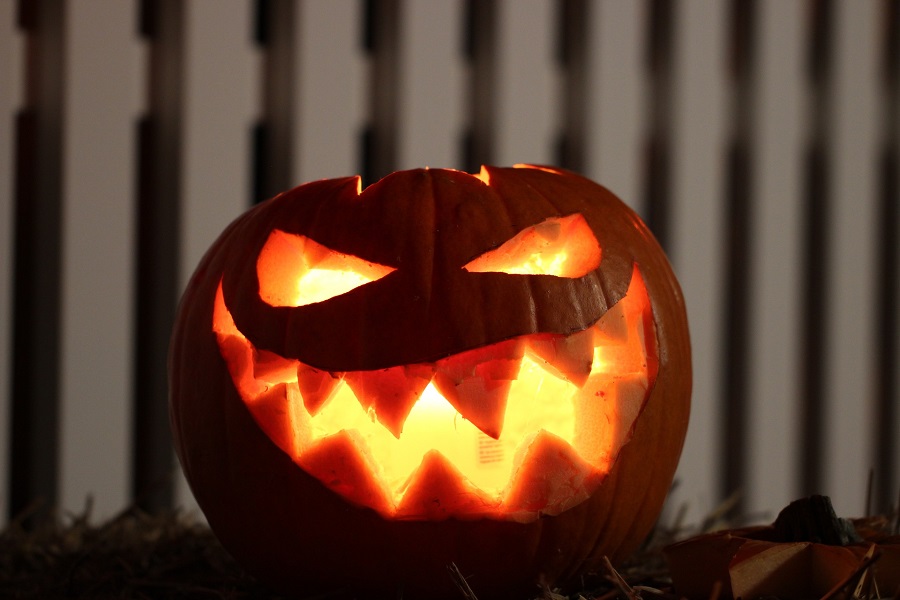 DIY Halloween Decorations for an Affordable Scare
Are you going to be hosting a Halloween party? You will need to add decor indoors as well. The debate on where you apply your attention is settled. You will need to give attention equally to both the indoors and the outdoors.
Luckily, Halloween decor is pretty interchangeable. However, there are some projects you will make that need to remain indoors to avoid coming in contact with the elements outside.
Spooky Eyeball Tray | Making Things is Awesome
Haunted Mirror | Cre8tive Compass
Creepy Skull Wreath | Made in a Day
Hanging Candles | Eating Bender
Pumpkin Arch | Don Morin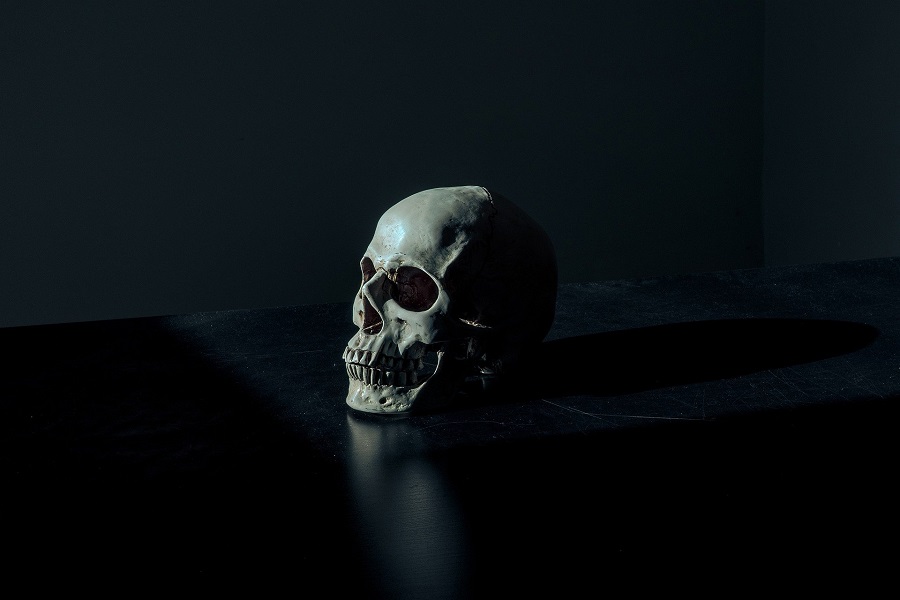 Halloween DIY Ideas
Halloween is one of the best holidays. There are no lifestyle requirements to celebrate them like Christmas or Hanukkah. Instead, everyone is welcome to get the pants scared off of them. Even DIY Halloween decorations are far more accessible.
The important thing is that you have fun making the decorations. Stressing over perfection is just not the way to go for Halloween. In fact, let that shaky hand do its best to create a more authentic scare.
Don't be afraid of coloring outside the lines to ensure that blood drips more naturally. Have fun and scare responsibly!
Spider Mason Jar | Momdot
Distressed Bottles | The Kim Six Fix
Bat Chandelier | A Diamond in the Stuff
Lawn Ghosts | The Pink Pixie Forest
Spooky Garland | No Biggie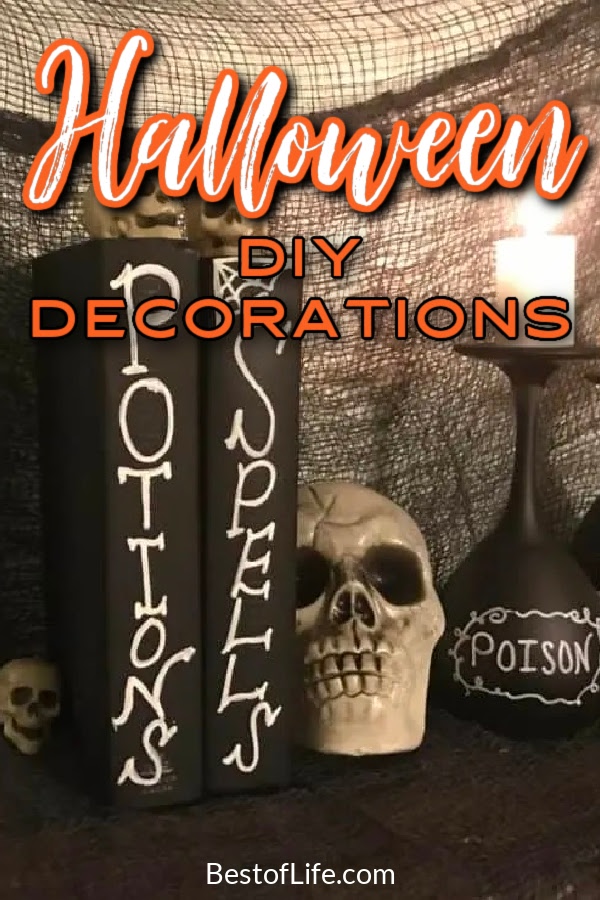 More Halloween Ideas
Halloween Virgin Party Drinks | There is nothing wrong with hosting a dry party or, at least, having options for kids.
DIY Pumpkin Decorating Ideas for Adults | Adults are more capable of using sharp tools for these pumpkin decorating ideas.
Halloween Party Food Ideas for Kids | Kids will need some food as well, not just candy and sweets.
Easy Instant Pot Halloween Recipes | The Instant Pot is a great tool to use for parties so that you can cook more quicker.
Best Scary Halloween Movies of all Time | Do you need something to watch while you're putting all of these DIY Halloween decorations together?