15 Fall Nail Designs to Rock Any Outfit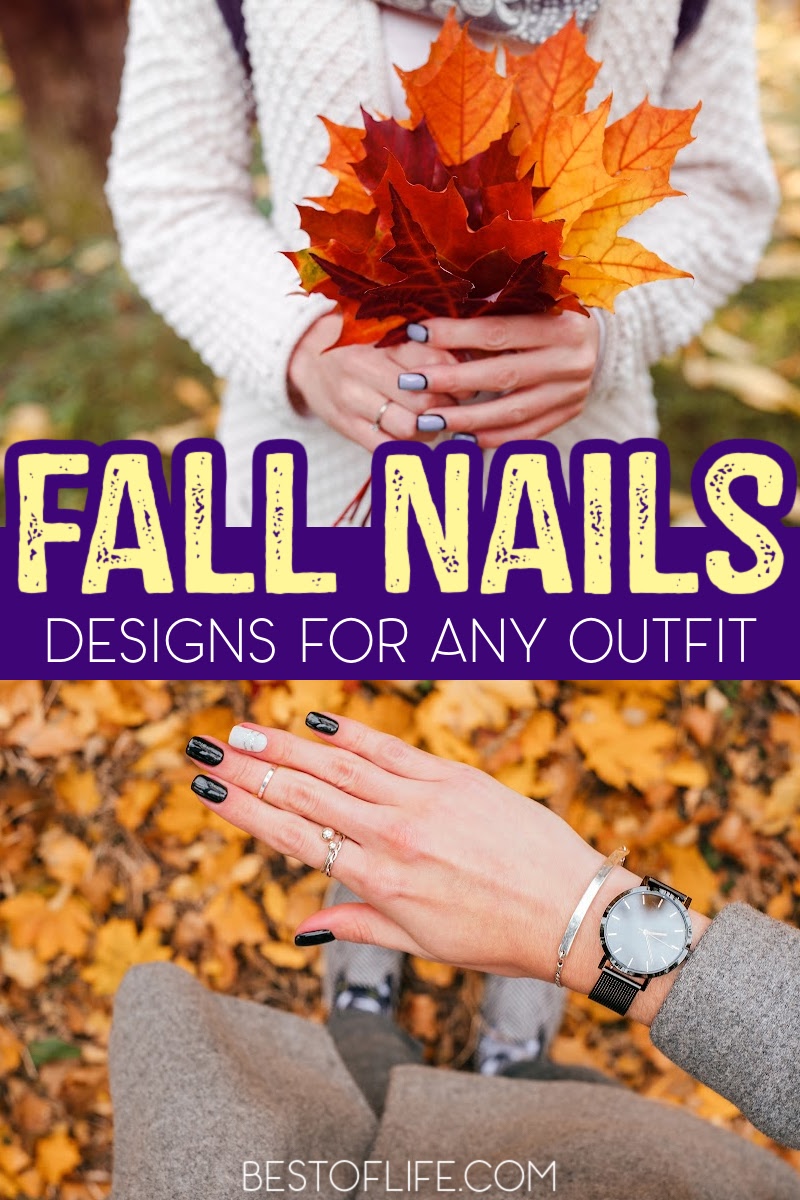 We begin to wrap up more in the fall, wear layers and follow warmer fashion trends, but our nails can warm up too, in a slightly different way. Fall nail designs can compliment just about any fall outfit while adding warmth through colors.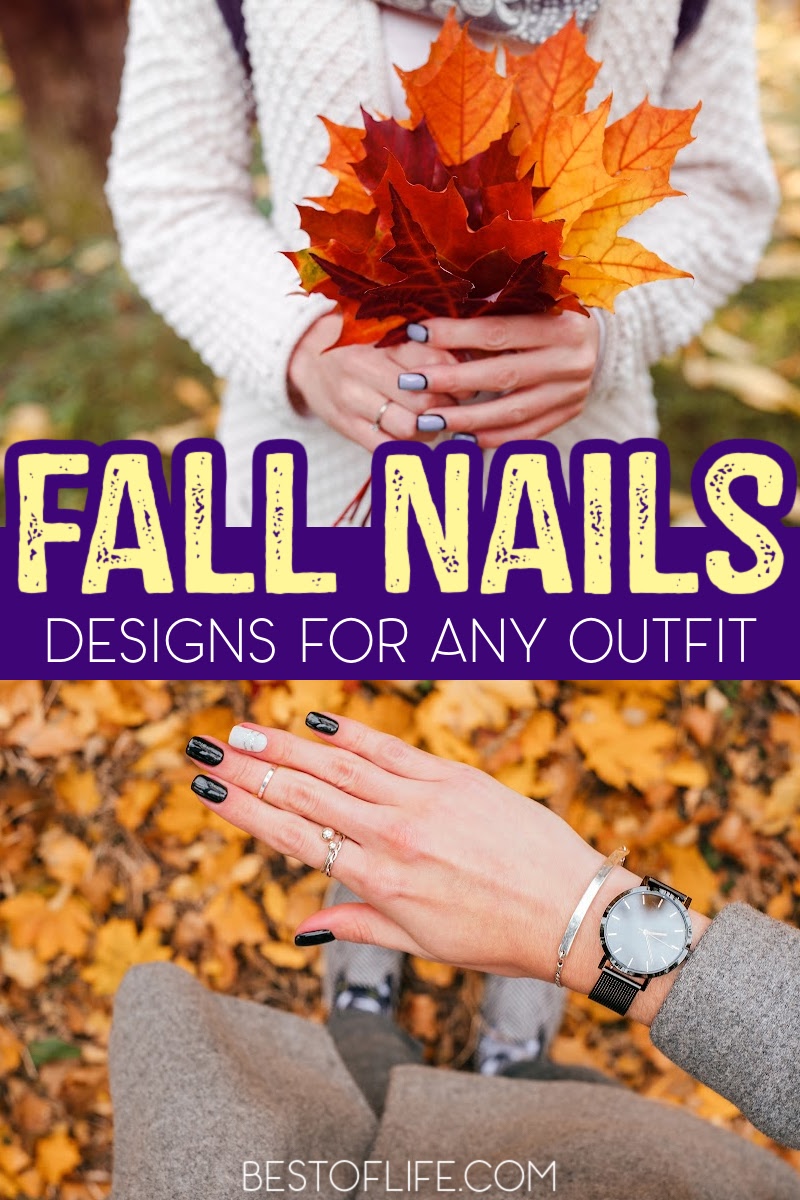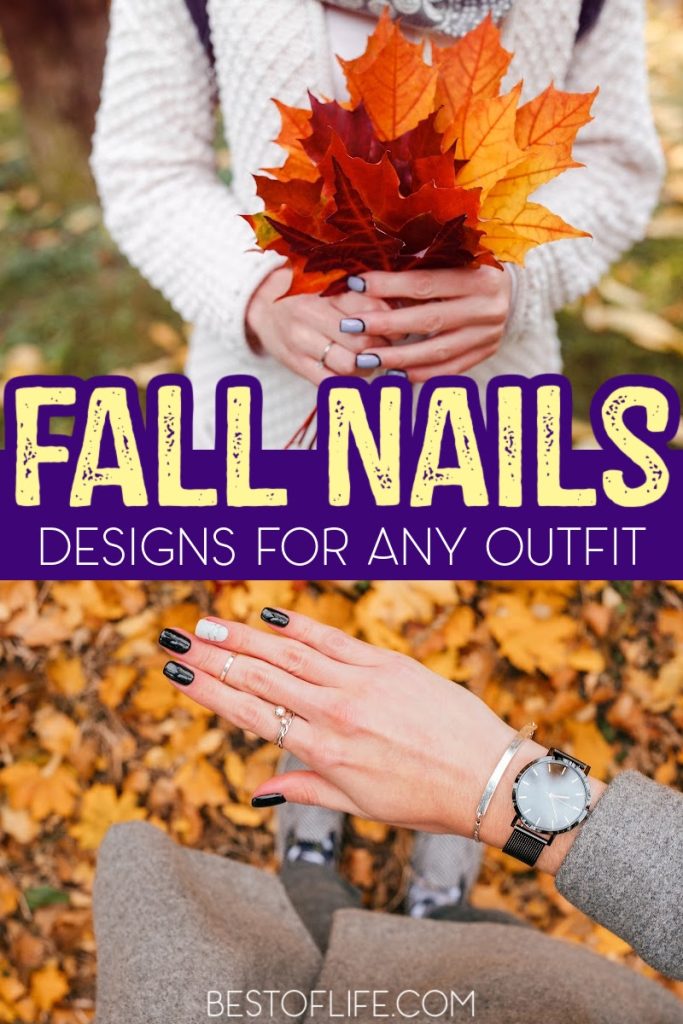 Use fall nail designs to express your love for the season and add a little warmth to your outfit with the colors of the season. When you think of fall, what comes to mind? Everyone has their own ideas; some think about oranges and reds, and others think of browns and other dark colors.
Every season has its own color palette when it comes to fashion and nails. No matter what colors come to mind, there are amazing fall nail designs to rock with any outfit. The best part about most of these nail designs is that they're easy to do, so anyone can do them.
We've also added a few more complicated designs if you're feeling artistic. Just give them a shot, and you may find out that even though they look complicated, fall nail designs are easier than you may think.
Cherry Bomb Ombre | OPI
Half Moon Twist | Cosmopolitan
Mauve/ Metallic Half Moons | Kimberly Clark
Rose Gold Chrome | Saaammage
Smokey Fall Nails | Alice Shepard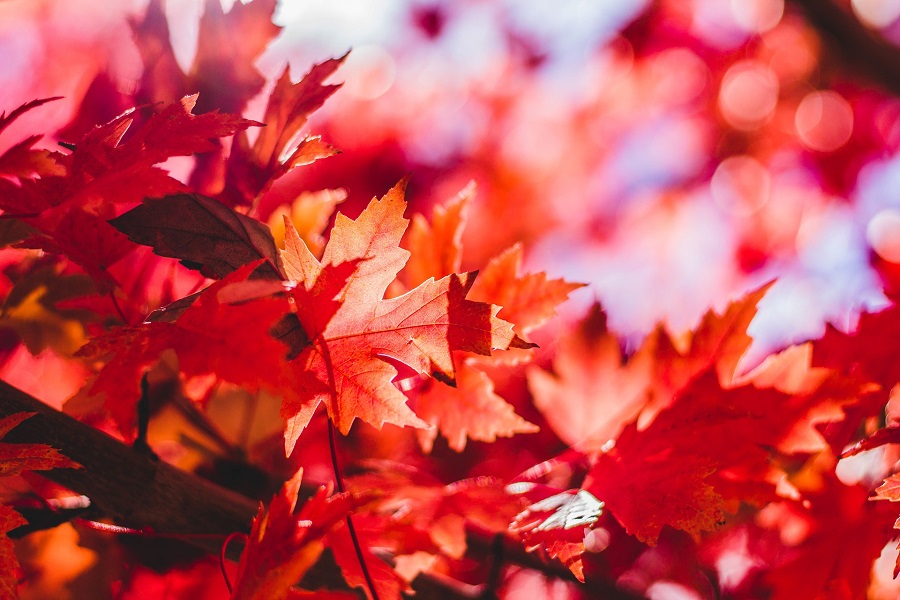 Fall Nail Designs to Rock Any Outfit
Fall is the perfect time to reduce the amount of color on your nails. We don't want to completely extinguish the way the nails look and stand out. But we do want to use warmer colors that go with the season. Warmer colors often seem more muted. But they will surely stand out with your fall outfits.
Floating Manicure | So Nailicious
Gradient Dot Manicure | Chalkboard Nails
Copper Leaf Starburst | The Beauty Department
Autumn Freehand | Fun with My Nails
Copper Leaf Starburst Mani | The Beauty Department
Tips for Painting Nails
One of the best tips for painting nails is to take risks and try something new! Fall nail designs might seem complicated or too difficult. But remember, they are just nails and can be erased and restarted multiple times. There is no need to make things perfect; just have fun.
Chrome vs. Matte | Oooh, Shinies
Homemade Matte Nail Polish | Popsugar
Outlined Nails | Lulus
Autumn Skittle Mani | Grape Fizz
Fall Striped Nails | Life World Women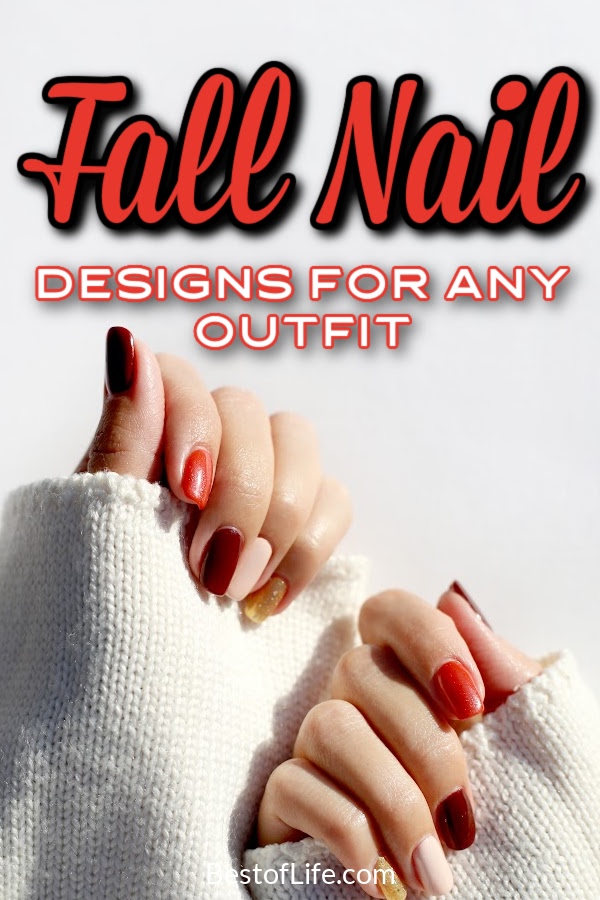 More Nail Ideas
Colorful Acrylic Nail Designs that Work Throughout the Year | Some designs just work no matter what season it is or what you're wearing.
Colorful Easter Nail Designs and Ideas | Easter nails incorporate bright pastels that match the colors of the holiday.
Easy Valentine's Day Nail Ideas | Valentine's Day has two options for nails. You can go sweet and cute with some easy designs.
Sexy Valentine's Day Nail Ideas | Or you can go sexy with something more seductive. Either way is great, and both will turn heads.
Best Red White and Blue Nails | You can also get patriotic with your nails during the summer season when we celebrate our country more often.