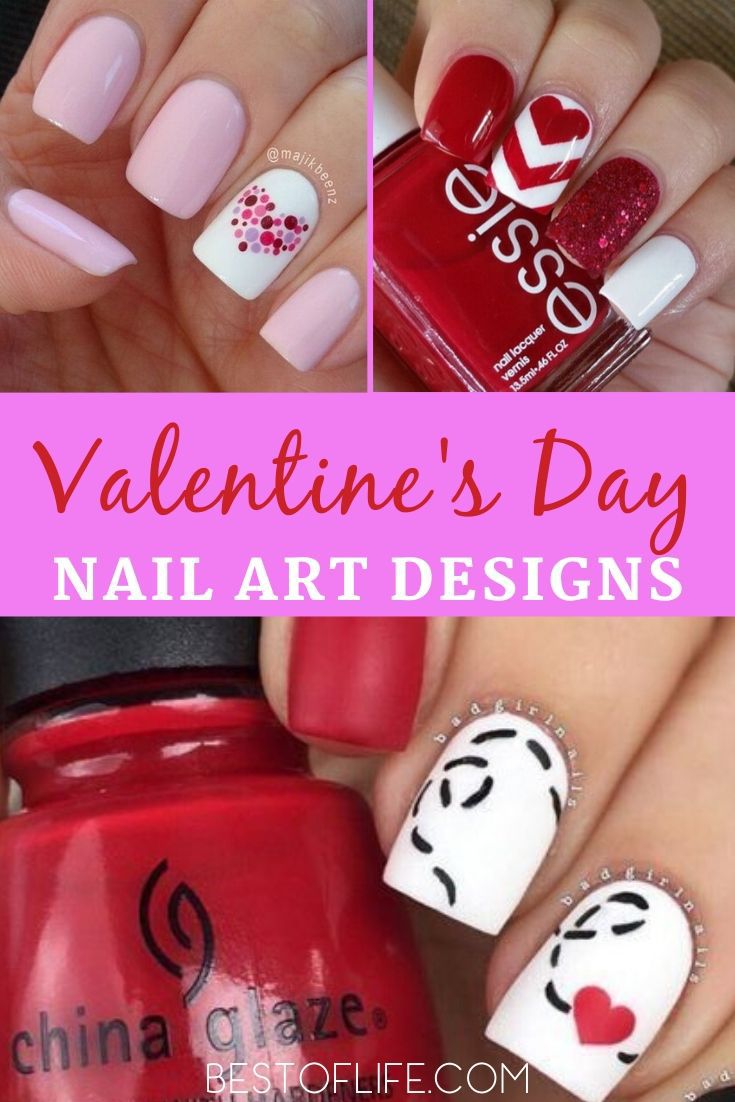 Valentine's Day is a day for love, candy, hearts, flowers…all the romantic things. It's a day when children and adults celebrate by exchanging cards and candy and everyone breaks out their Valentine's Day-themed attire. Pink and red and hearts everywhere. This Valentine's Day, don't just wear your heart on your sleeve. Wear it on your nails too with Valentine's Day nail ideas!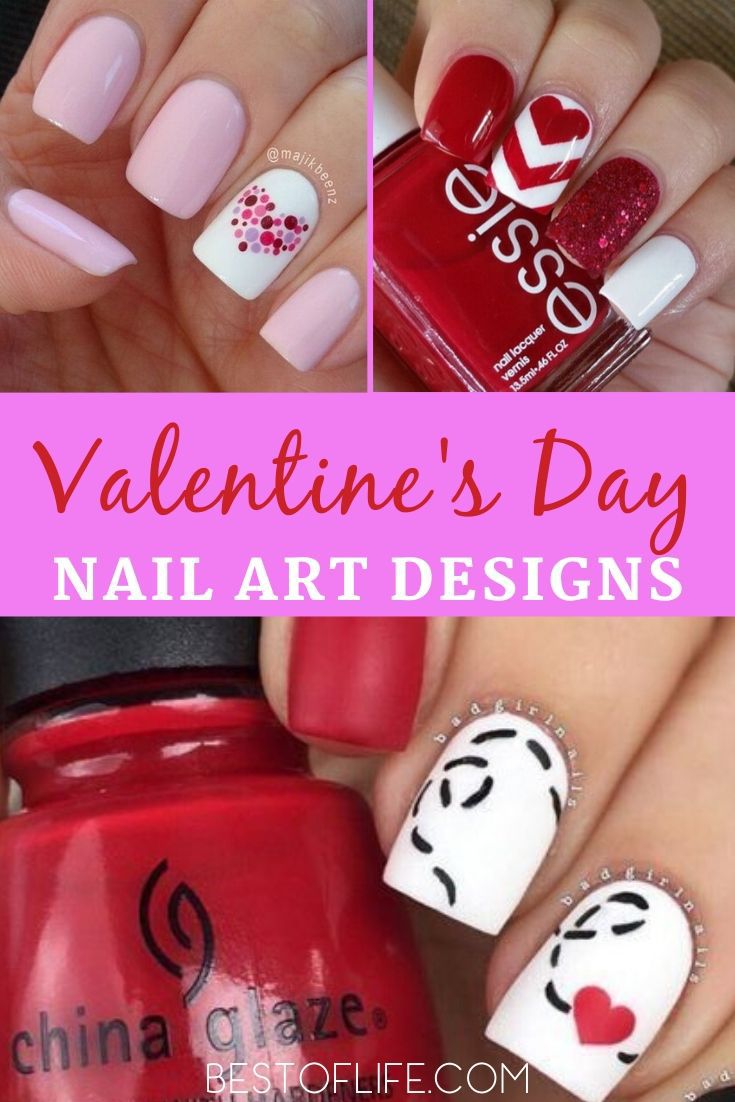 There are a number of Valentine's Day nail ideas that you can implement into your perfect Valentine's Day plans that he will be sure to notice!
Nail art is a fun way to express yourself. With all the different types of polish and tools available these days it's really become a bit like wearable art. You can change designs for your mood, to compliment an outfit or to get festive for a holiday like Valentine's Day.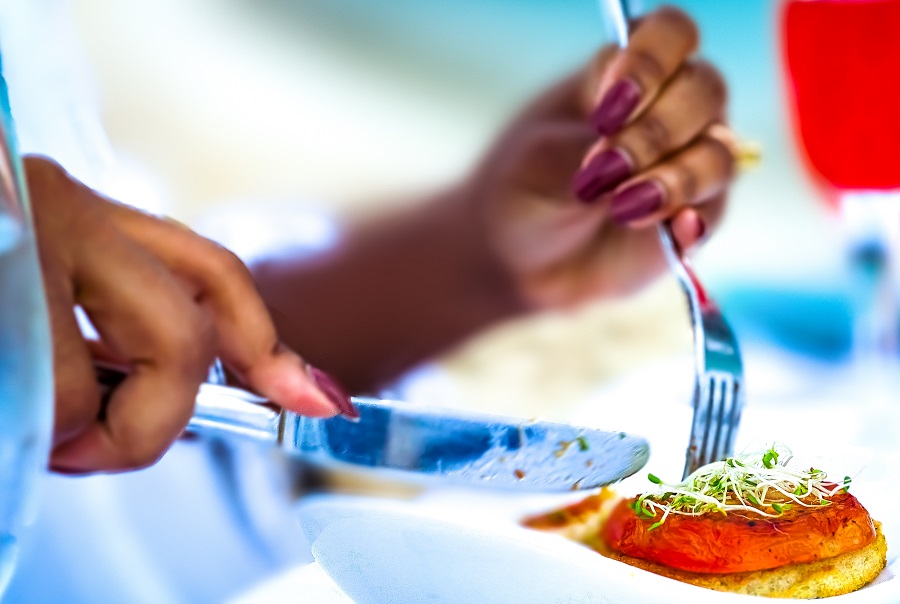 What kind of supplies do you need? You'll need a selection of nail polish in colors your heart desires. You'll also want nail polish to create your designs with.
White, black and contrasting colors are popular. A nail file, toothpicks, and cut out stencils will help with all your design needs and a clear topcoat will protect your nail art from chipping and damage.
Nails Art Designs for Toes and Fingers | Cooking Ruthie
Nail Designs You'll Want to Re-Create This Valentine's Day | Country Living
Easy DIY Valentine's Nails for Short Nails | Party Wowzy
Romantic Valentine's Day Nail Art Ideas | Listing More
Oddly Satisfying Valentine's Day Nails for 2020 | Fav Nail Art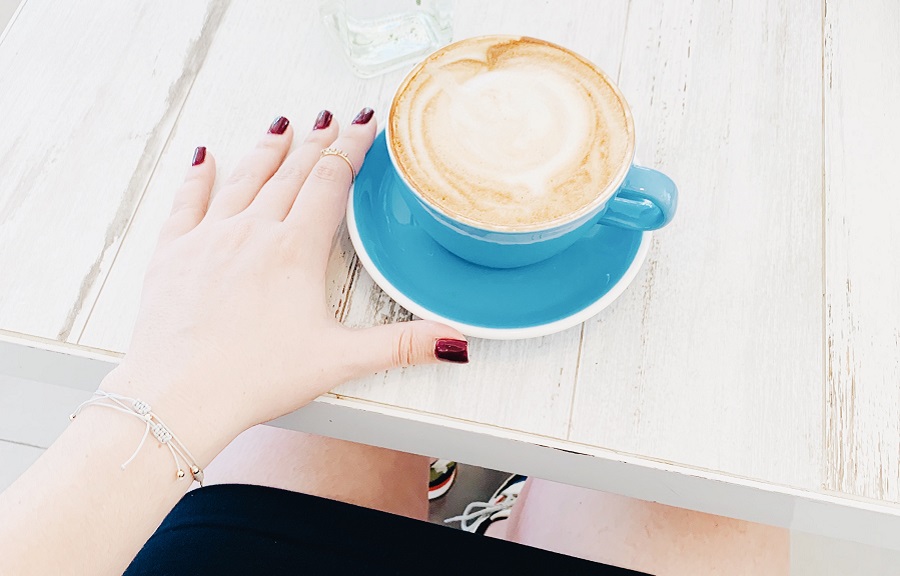 The Basics
Those are really the basics. There are also nail stickers, glitter, and even sequins if you are really looking to get crafty.
With these supplies and a little time, you don't have to book a time consuming and pricey nail spa appointment. You just need a little inspiration. That's what these 15 easy ideas are for.
Valentine's Day Nails | Elle
Best Valentine's Nail Art Ideas | Fab Wedding Dress
41+ Trendy Nails Easy Design, Valentine's Day | Inspire Uplift
Stunning Valentine's Nail Art | All Hairstyles Blog
Nail Designs That Are Far From Cheesy | Byrdie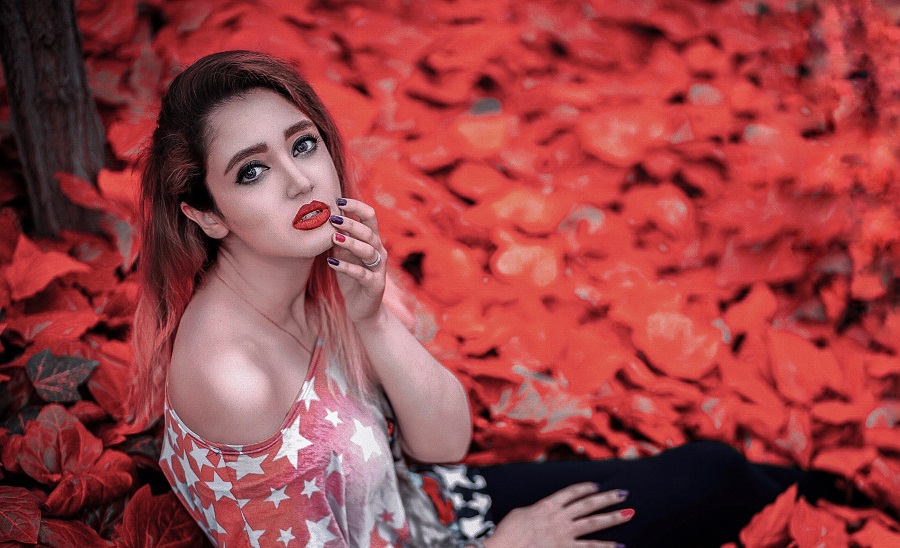 What's Left
The only thing you need to worry about now is the outfit. These nails will go amazingly with your Valentine's Day outfit.
Whether you wear something sexy or something a little more conservative, these nails are perfect. Who knows, he might actually notice them and even mention them to you. How awesome would that be?
Lovely Nails for Valentine's Day | Trending Ideas
Valentine's Day Nail Ideas to Fall In Love With | Moosie Blue
Classy Valentines Day Nails | Craft and Home Ideas
Valentine's Day Nail Design | Flymeso Blog
30 Best Valentine's Day Nail | Good Housekeeping
More Nails
15 Sexy Valentine's Day Nail Ideas
Colorful Acrylic Nail Designs that Work Throughout the Year
Best Red White and Blue Nails – Designs to Love
Easter Nails | Colorful Easter Nail Designs and Ideas