Cool Gender Reveal Ideas for Spring for Boys and Girls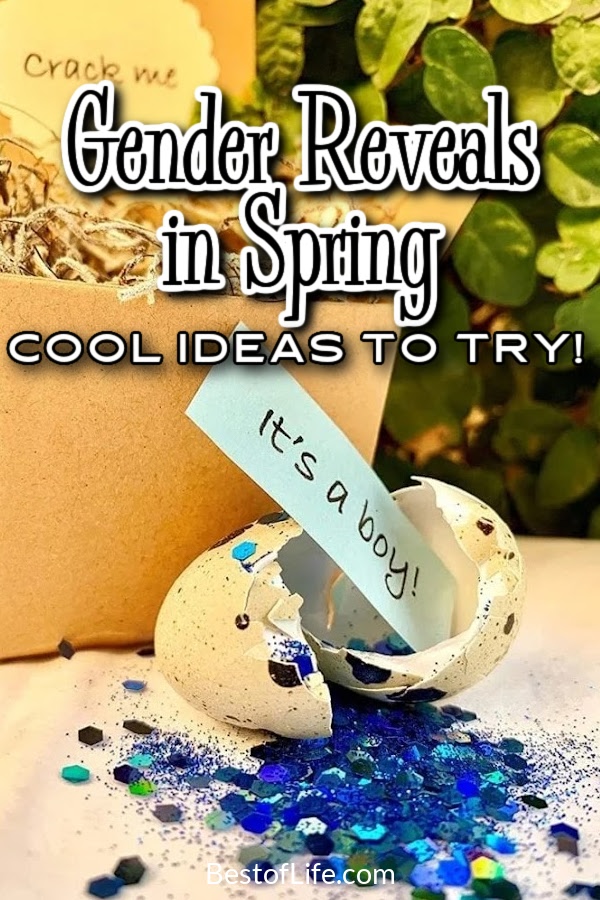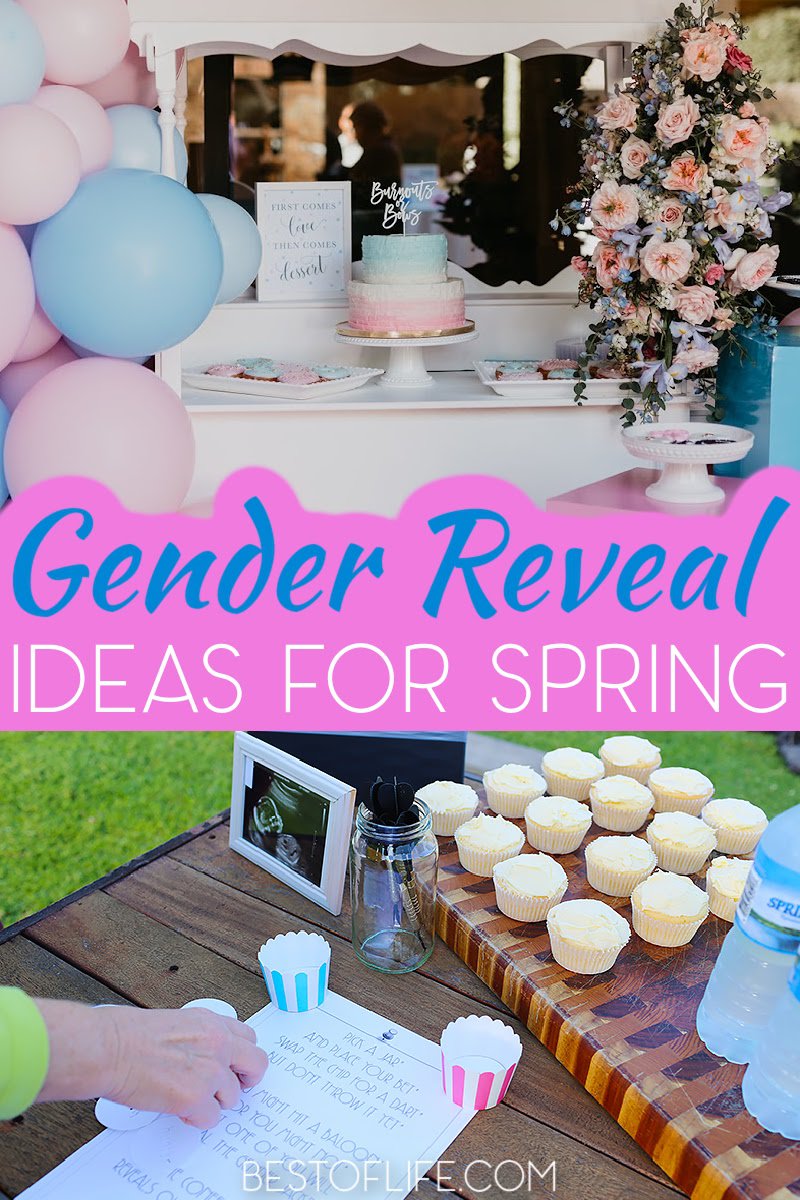 A gender reveal party is a fun way to reveal the gender of an incoming baby. Of course, they can get out of hand and become headlines quickly. But we can ditch the open flames and use some cool gender reveal ideas for spring that work just as well as a fireworks display.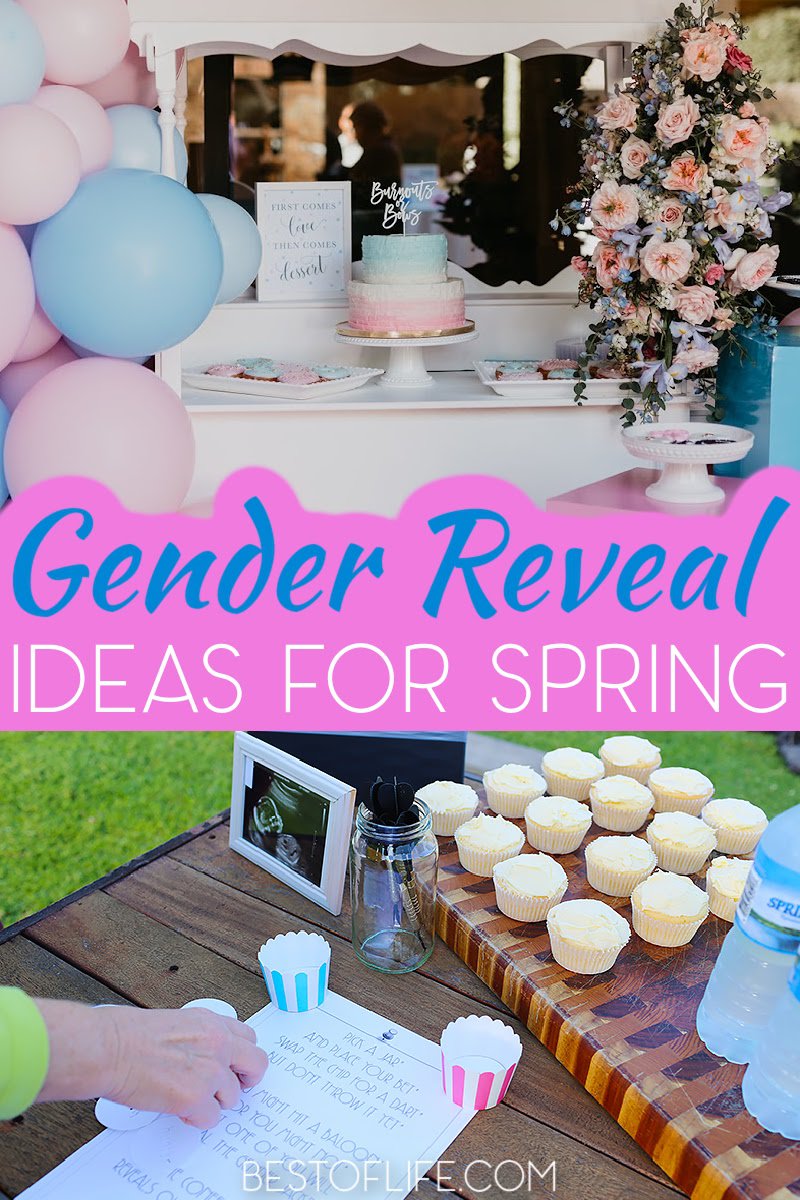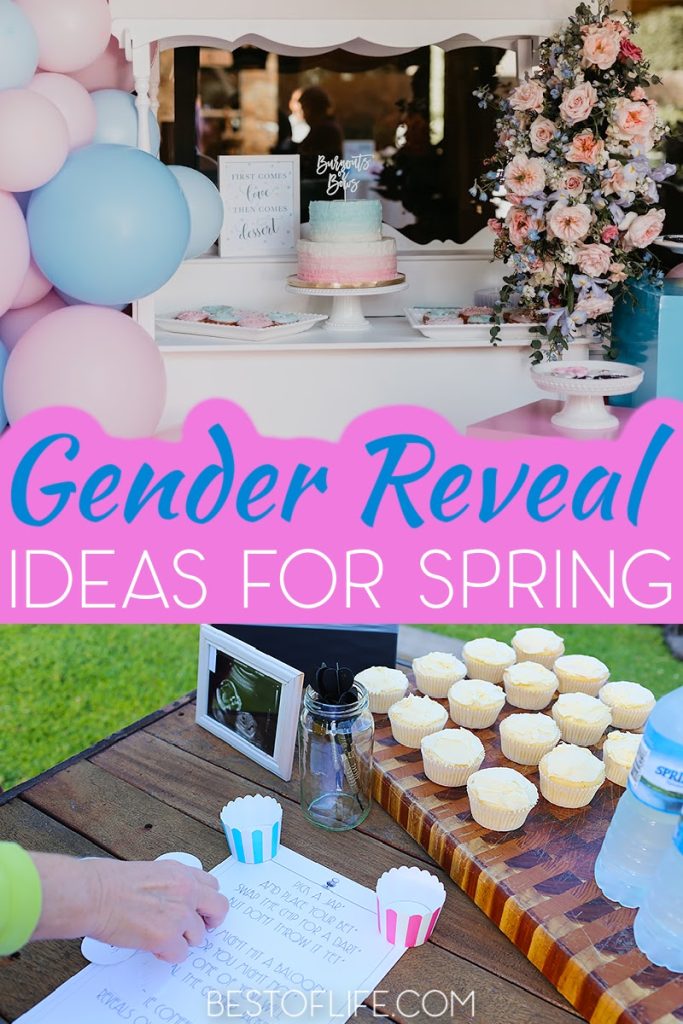 Cool gender reveal ideas for spring can help you announce the gender of your newborn to family and friends safely. We all remember the headlines from when gender reveal parties went a bit too far.
We get it; you're excited about your newborn baby. There is nothing wrong with being excited and wanting to let everyone know as much about your newborn as possible. However, there is no need to go crazy with fireworks or fire, especially not in an open grass field.
There are cool gender reveal ideas for spring that can help you get your excitement across while also being safe. In fact, there are plenty of gender reveal party ideas that may even be better than fireworks.
However, planning a party without knowing the theme could be difficult. That is what makes these types of parties so challenging. The easiest way to tackle the planning is to designate someone else to plan the party for you.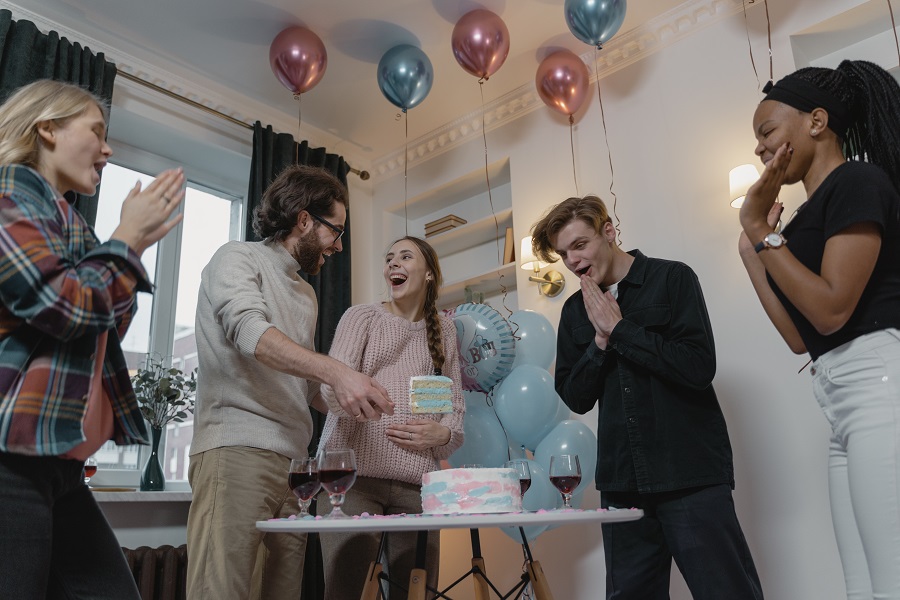 But most people would instead plan the party on their own, especially if part of the surprise is for your family and friends. Luckily, these ideas will help make the planning process easier.
There are also a few tips you can use that will ensure you are just as in the dark as everyone else. Celebrating the occasion in spring makes everything even better. The weather is finally warming up, and getting outdoors is much easier.
This will help you put the theme together without revealing the gender to yourself. Imagine a party filled with pink and blue flowers, balloons, and cakes that is filled with beautiful displays.
Could there be a more beautiful picture that serves as a background for the announcement of your newborn's gender?
Creative Gender Reveals | Momtivational
Bee-Themed Gender Reveal | Big Horse Farm Company
Easter Gender Reveal | Viviana
Colorful Gender Reveal Party | Pizzazzerie
Egg-Specting Party | Best Family Party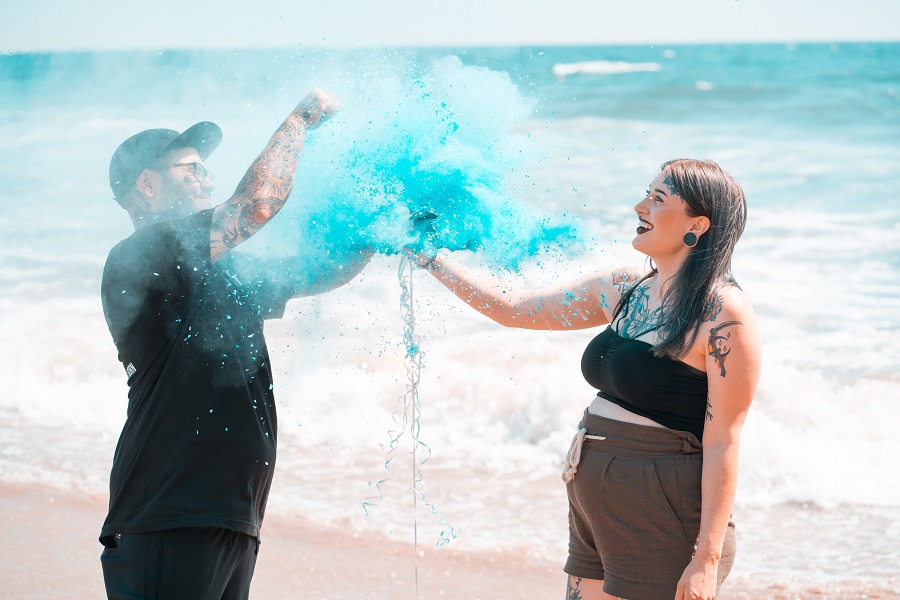 Cool Gender Reveal Ideas for Spring
Spring is the perfect time to celebrate the pregnancy of a couple. Spring is a season that is all about new life; we are surrounded by nature waking from winter. That makes spring a beautiful time to host a gender reveal party.
But spring also makes picking a theme a lot easier for the couple. You can use the natural colors of the season, which gives you a wide array of options. But you can also use flavors of the season, like strawberry recipes, at your party.
Spring is a season with a lot of theming built-in, meaning a lot of the heavy lifting is done.
Simple Boho Gender Reveal | In Pursuit of Chic
How to Use Eggs in a Gender Reveal | Darling Celebrations
Silly String Gender Reveal | Little Mrs. Preschool
Confetti Box | Kara's Party Ideas
What's the Scoop Gender Game | Kayy Missyy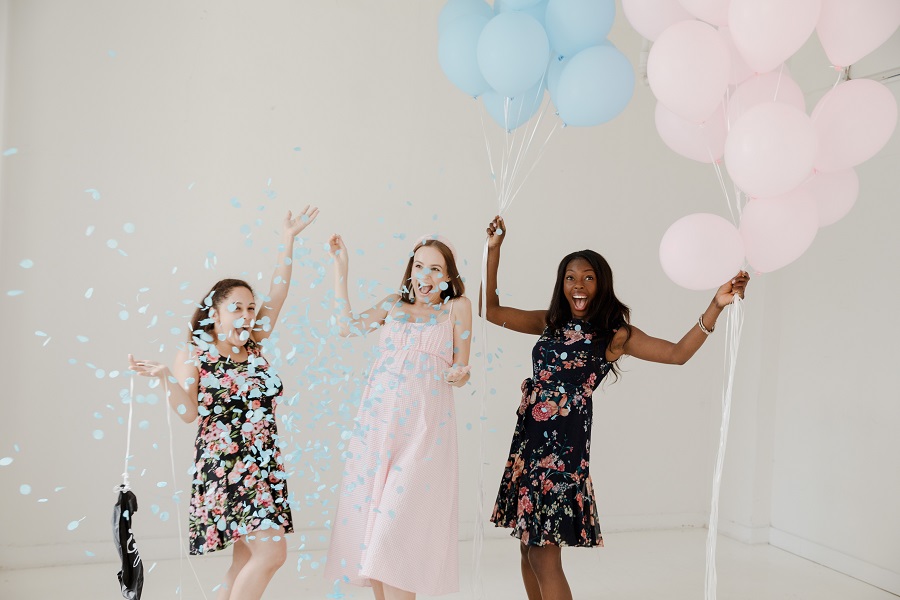 Gender Reveal Party Tips
The first thing you will need to decide is if you want the reveal to be a surprise for you, your guests, or just your guests. Most gender reveal parties have the new parents in the dark just as much as anyone else.
This is why people ask their doctor for the gender in an envelope and then provide that envelope to anyone who may be providing the reveal. For example, there are companies that will bake cakes for the couple or provide confetti poppers, all without the couple having to know their gender.
The easiest way is to have someone else do the planning of the reveal itself. That will make the entire process easier for the couple and more of a surprise for the entire party.
Belly Pop Reveal | Smudge Blog
Pull-String Pinata | Funny/Beautiful
Classy Reveal | Boxed Confetti
BBQ Gender Reveal | The Wooded Glen
Burnouts or Bows Gender Reveal | Inspired by This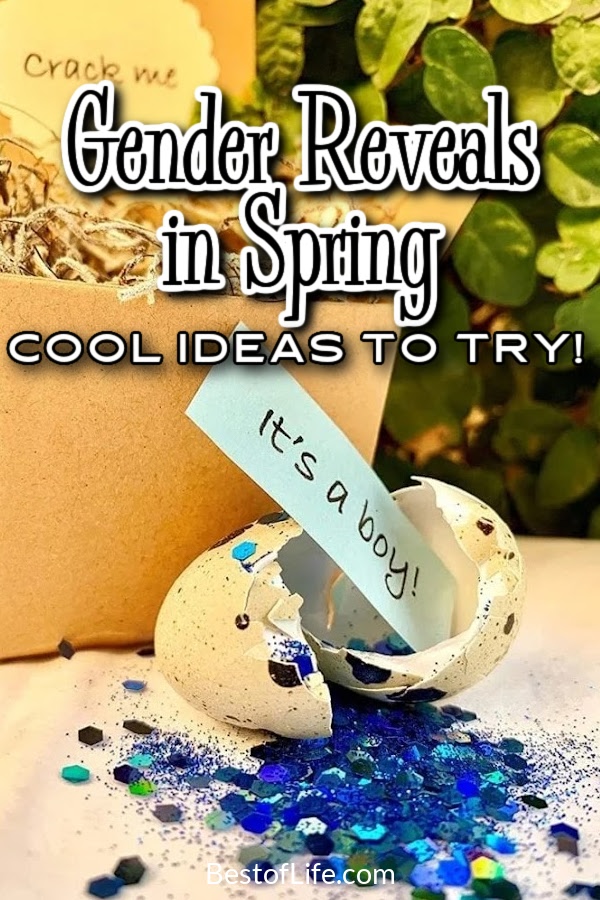 More Newborn Ideas
Baby Boy Nursery Ideas | You have finished the gender reveal, but preparing for the baby is not over.
Baby Shower Cakes for Girls for the Perfect Party | You can have a baby shower after the gender reveal to help prepare.
Food Ideas for a Girls Baby Shower | The food at a baby shower might be even more important than food at any other party.
Baby Shower Cakes for Boys | You can get some inspiration for some adorable baby shower cakes for if it's a boy.
Baby Shower Ideas for Girls for a Memorable Baby Shower | You may have pink overload after planning a baby shower for when it's a girl.