This site contains affiliate links. Please read our Policies for information.
When it comes to easy dinner recipes chicken should always be on the menu. Chicken is a dish that varies in flavors and is easy to put together. All you need is your favorite cut of meat, the leg, thighs, breast, and your favorite flavors and you've got a dinner. Even the more complicated chicken dishes are easy to throw together if you need to do so in a hurry. Easy chicken recipes for dinner can help you survive the week without stressing out over what you'll cook for the next meal.
Easy chicken recipes come in many different flavors and sizes and can help make sure there is always a meal for dinner, even when there is no time left in the day.
There are days when it seems like there is no time for anything. When those days come around, we rely on the drive-thru line to get our meals. The problem with the drive-thru is that the end result is always a fast meal that does not support your fitness goals. Luckily, there is no need to head to the nearest fast food restaurant when you're short on time, just use easy chicken recipes. The best chicken recipes will help you eat as healthy as you'd like and save time in the kitchen. Keep these kitchen gadgets on hand for 
Dairy-Free Chicken Broccoli and Rice | Best of Life Magazine
Honey Teriyaki Chicken | Savor and Savvy
Baked Garlic Butter Chicken | Diethood
Crockpot Chicken Chili with Roasted Peppers | Best of Life Magazine
Creamy Tuscan Garlic Chicken | The Recipe Critic
Lemon Butter Chicken | Damn Delicious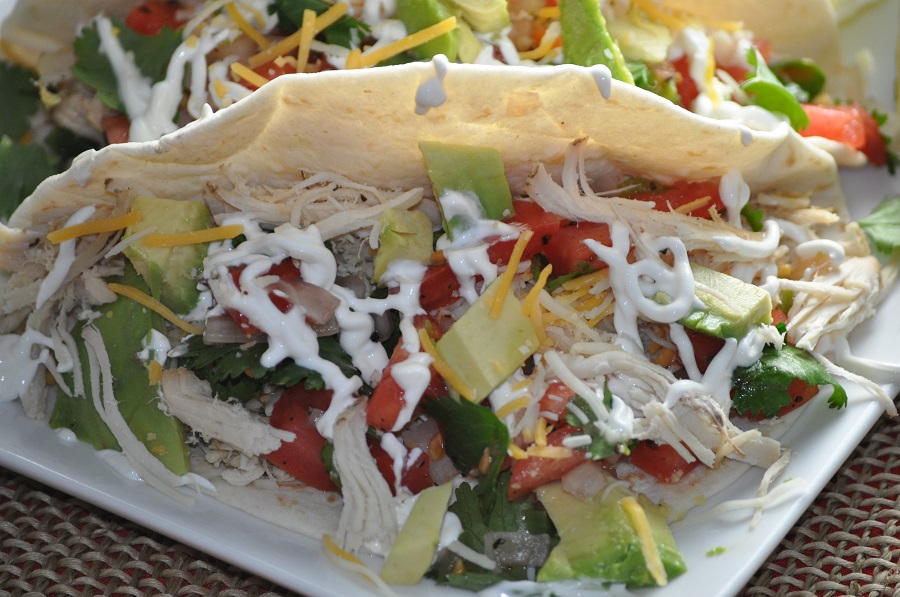 Dairy Free Shredded Chicken Tacos | Best of Life Magazine
4 Ingredient Chicken Rice Casserole | Spend with Pennies
20-Minute Cheesy Chicken Enchiladas | Wishes and Dishes
Easy Chicken Enchiladas | Best of Life Magazine
Chicken Potato Bake | Dizzy, Busy, and Hungry
Buttery Garlic Herb Chicken with Zucchini | The Recipe Critic
Crockpot Chicken and Bacon | Best of Life Magazine
Crockpot Cheesy Chicken Spaghetti | Lauren's Latest
Baked Paprika-Parmesan Chicken | Sugar Apron