Halloween Cocktails with Whiskey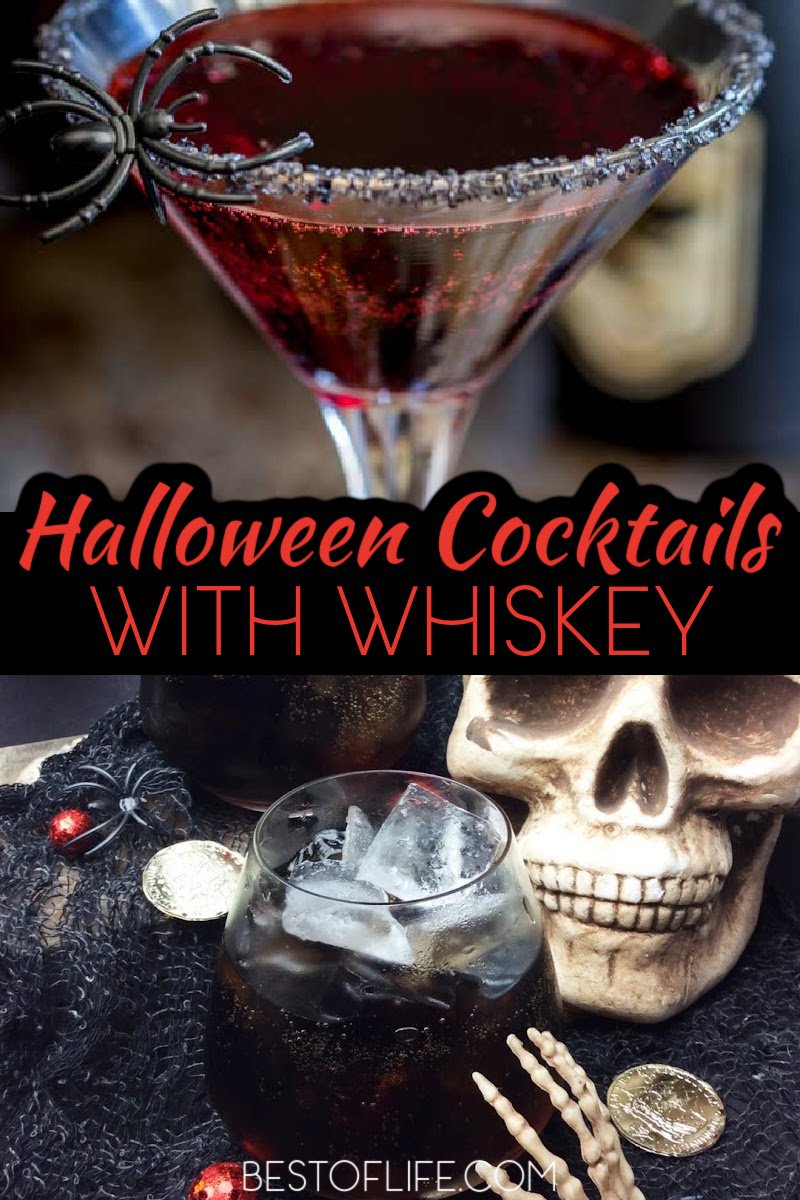 Halloween cocktails are perfect examples of this.
You can have Halloween cocktails with whiskey that are similar to those we know already. But there is a special twist on them like red ingredients or orange ingredients. A whiskey sour could be a blood clot cocktail if you make it just right.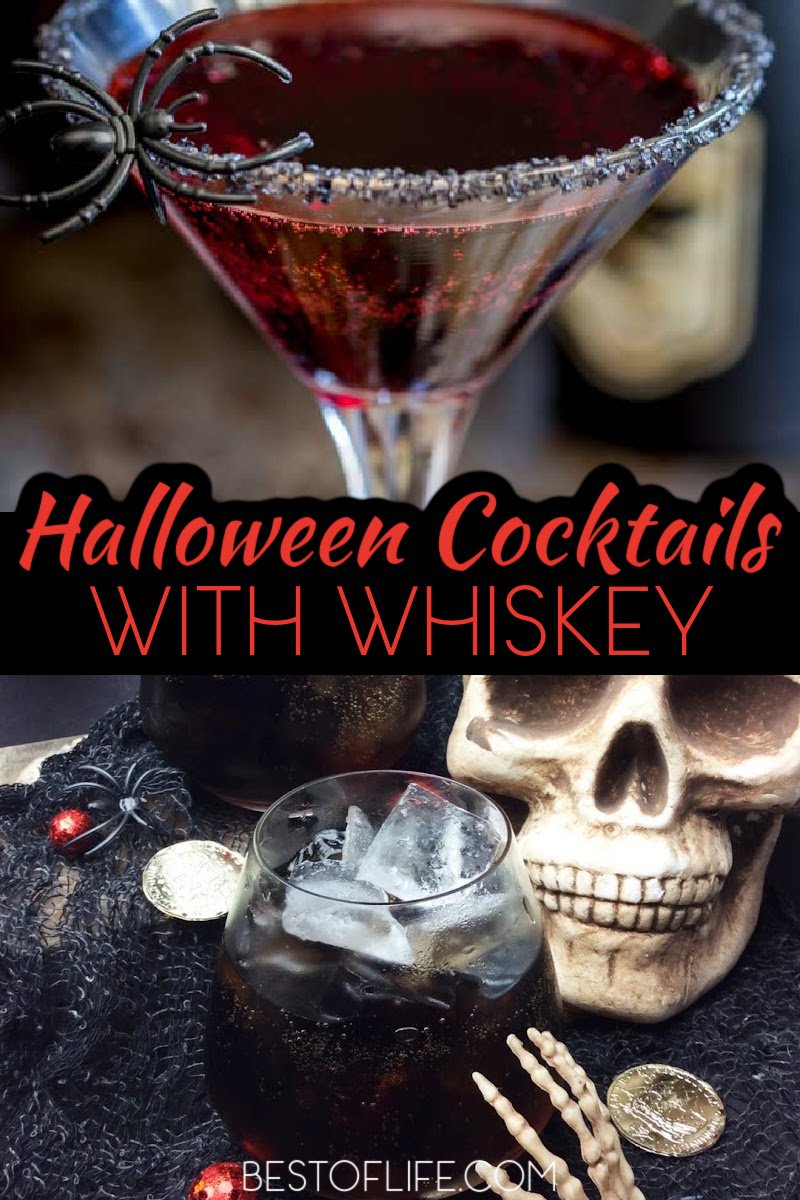 Cocktails are like anything else; they have different versions for different seasons. Summer cocktails, winter cocktails, they're all the same but different. You can enjoy any of the best Halloween cocktails with whiskey at your Halloween party or as you wait to hand out candy.
How do you like to spend your Halloween? Are you the type to host your own Halloween party or attend one? Maybe you'd prefer to sit at home, watch scary movies, and hand out candy and treats to kids. No matter what you prefer to do, Halloween cocktails with whiskey are waiting to keep you company.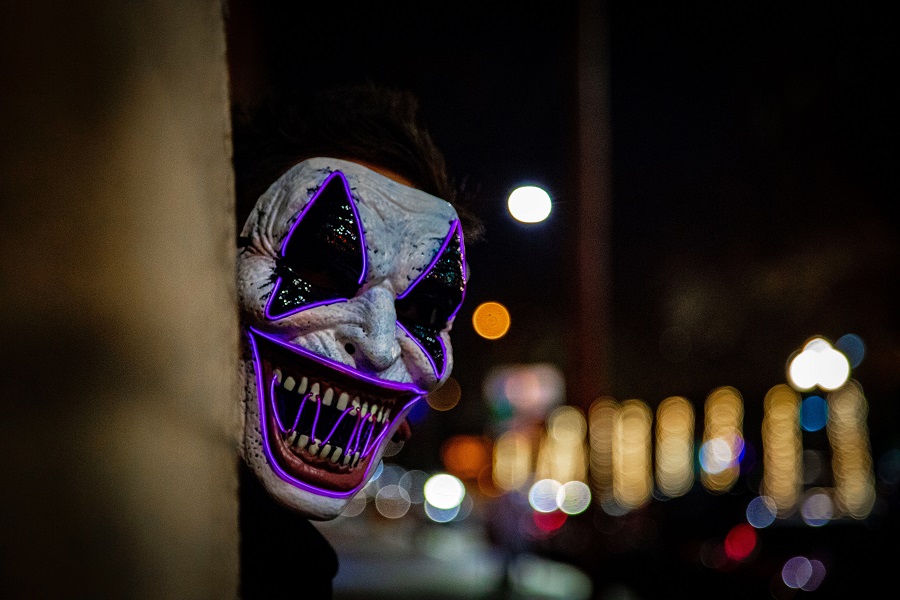 You can make these cocktails in bulk to impress guests at your party. Another idea would be to make them for yourself and enjoy a night in with Freddy Kreuger. The best part is, each of these recipes is different and gives you a fun way to enjoy whiskey. You'll also notice that Fireball is a common whiskey of choice on Halloween.
That is because it works really hard to get you where you want to be. Just remember, drink responsibly and maybe use a lighter hand with that Fireball. Or maybe don't we won't judge you, it's Halloween after all.
Harvest Sour | Bevvy
The Fallback | Awesome Drinks
Fireball Cider | Farm Wife Drinks
Blood Clot Shots | A Worthy Read
Red Moon Over Manhattan | Sugar, and Charm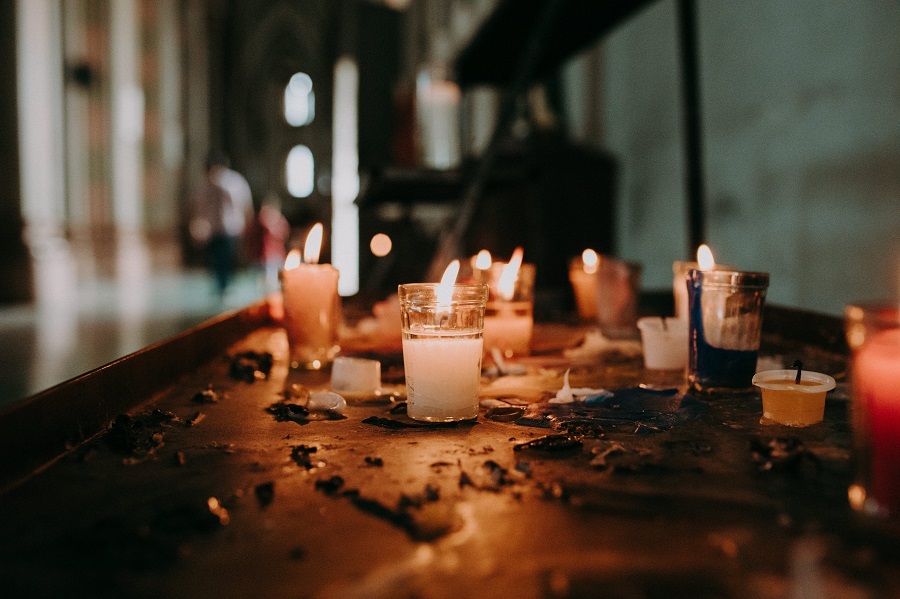 Halloween Cocktails with Whiskey
Whiskey isn't the first choice for Halloween cocktails or cocktails in general. People lean towards vodkas and rums to make their drinks. But whiskey adds such a great flavor to any cocktail it is worth trying. Halloween is particularly perfect for testing.
Whiskey is a dark alcohol which means it is perfect for Halloween. That darkness will lend itself to the drink and the overall theme of the season. In fact, you can get some pretty…spooky red colors using whiskey in your cocktails.
Breakfast In Hell Shot | M Von W
The Dread Pirate | The Life She Has
Apple Cider Old Fashioned | Recipe Runner
Vampire's Weakness | Food and Fun
Blood Orange Whiskey Sour | Feast and West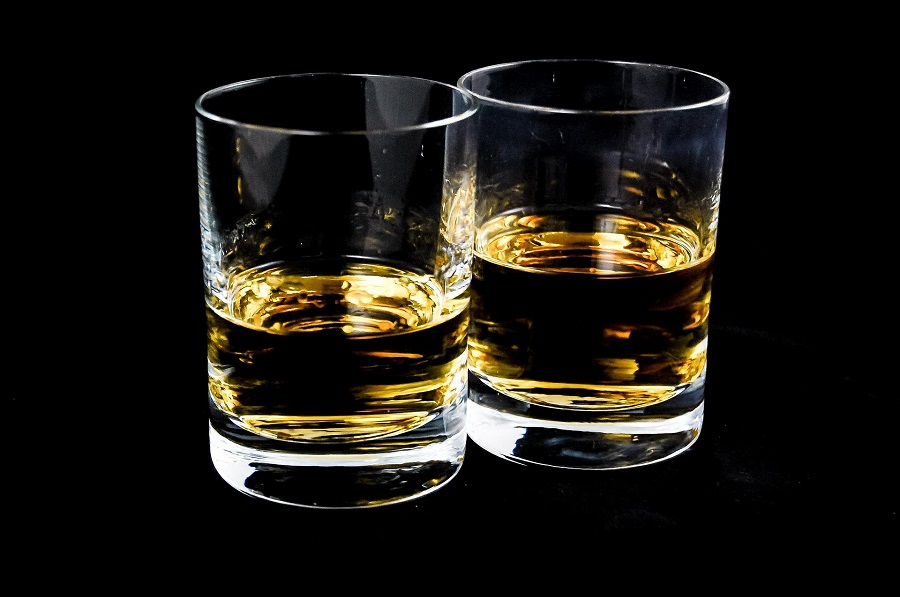 Making Whiskey Cocktails
People often think that making cocktails with cheaper alcohols is the way to go. However, a good cocktail is meant to enhance the flavor of the alcohol, not cover it up. There is nothing wrong with going for top shelf whiskey. Especially when it comes to whiskey.
Whiskey has amazing flavors and Halloween cocktails with whiskey respect those flavors. They accentuate the whiskey rather than hide it. Does that mean you should make all your cocktails with top shelf stuff? No, but don't be afraid of doing it if you have some top shelf on hand.
Brain Shooter | Magic Skillet
Cranberry Whiskey Sours | Garnish with Lemon
Cran-Raspberry Whiskey | Just Short of Crazy
Witches Blood | Sprinkles and Sprouts
Jack-O-Lantern Jello Shots | Posh Repurposing
More Halloween Ideas
DIY No Carve Pumpkin Decorating Ideas | Whiskey is a good place to start, but don't forget to carve a pumpkin or two to keep things spooky during your Halloween party.
DIY Pumpkin Decorating Ideas for Adults | You don't have to carve a pumpkin to make it spooky. You can get creative with things and use paints, glues, glitters, you can even use wax and crayons if you want.
Halloween Party Food Ideas for Kids | Whiskey is for the adults only, but that doesn't mean the kids won't need something too. You can make some easy recipes that kids will enjoy this Halloween.
Easy Pumpkin Spice Bars Recipe | Pumpkins can be used for decor, but they can also be used for foods. In fact, some of the best Halloween recipes utilize pumpkin flavors or even the seeds.
Best Scary Halloween Movies of all Time | Halloween is all about the spooks, the scares and that means we need to get afraid. We can get there easily by watching some of the best Halloween movies that have ever been made.