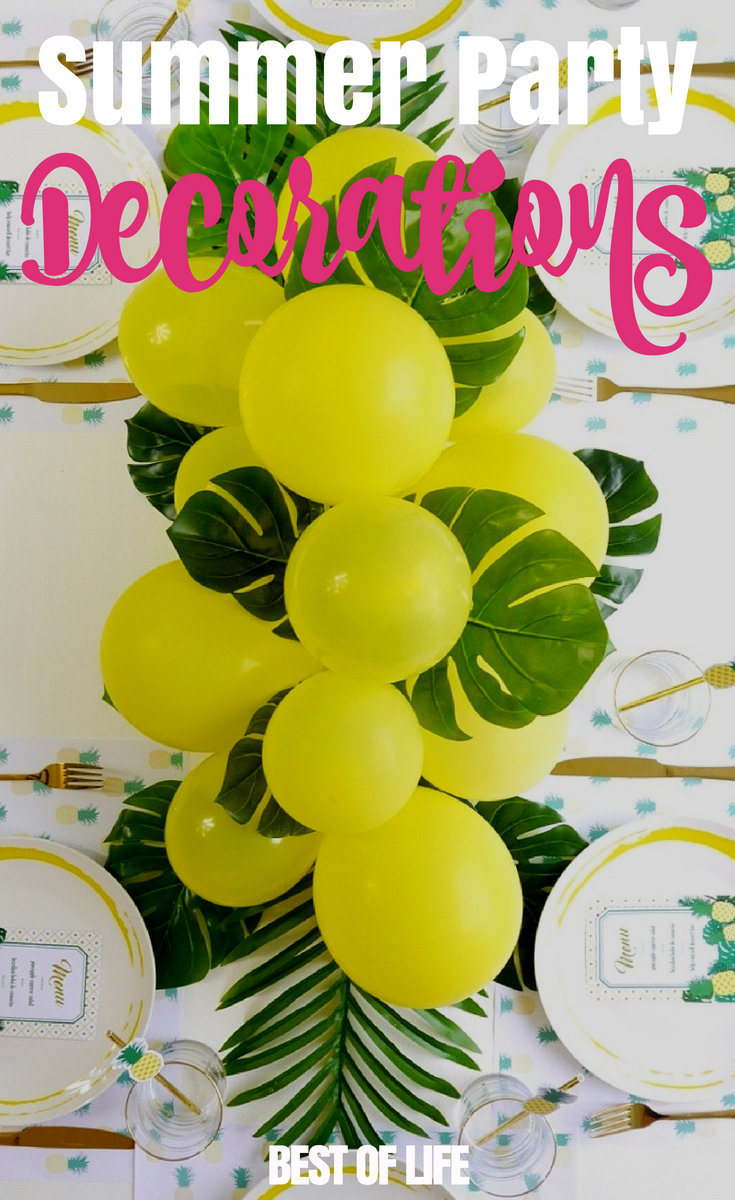 Having a great summer party is a great way to celebrate the beautiful weather and spend time with family and friends. While the party itself is already going to be amazing, there are ways you can take things up a notch or two. Having things like great food, special margaritas, and fun activities will go a long way but it's also important not to forget what summer decorations can do for your outdoor party. If you have the right summer decorations for an outdoor party, you can subtly turn your party into an event everyone in attendance will remember.
Using summer decorations for an outdoor party you can create a special vibe for the party and add a level of care that will be obvious to everyone.
Throwing a party is easy, for the most part. All you need to do is plan the date, send out invites, prepare the food, set out drinks, add some music or games and off you go. While that is already plenty to do, adding summer decorations for an outdoor party can also help.
The right decor can give the party a different feeling, direct attention to various places and even start conversations. The latter could be very important, especially if you're inviting friends from different parts of your world to collide together at one event.
But no matter what, the decor plays an important role in a party and you will want the best decor for your party.
Tin Can Lanterns | Inhabitat
Beach Ball Paper Lanterns | Evite
Summer Pinatas | Think. Make. Share.
Beach Ball Party Arch | Wikihow
Palm Tree Garland | Inspired by Charm
DIY Tissue Paper Pineapple Poufs | Frog Prince Paperie
DIY Balloon & Fronds Tropical Party Centerpiece | Bird's Party
Ice Cream Cone Garland | Minted
Balloon Arches | Party City
Painted Lawn Stars | Dreaming in DIY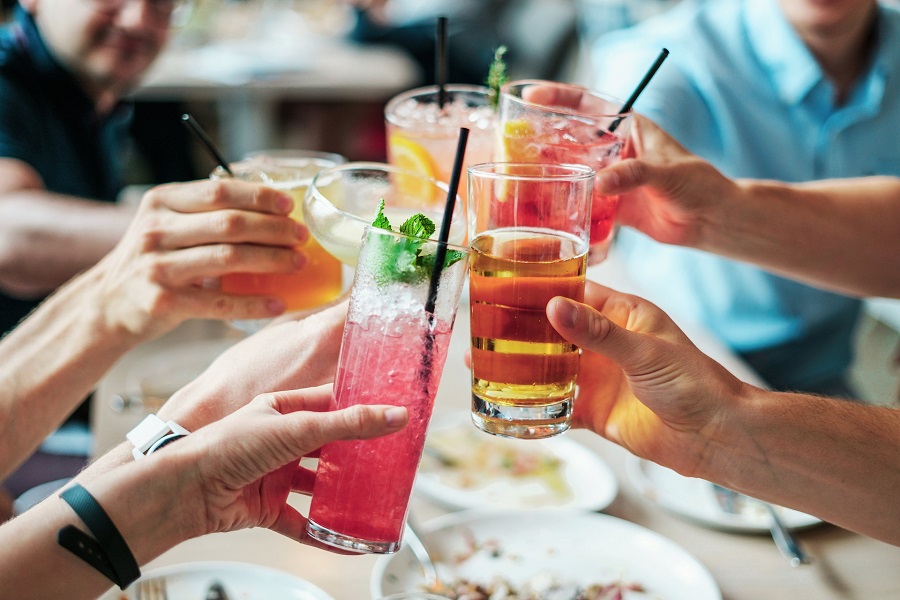 Tabletop Fire Bowls | The Garden Glove
Painted Pineapples | Everyday Pursuits
Bug Repellent Luminaries | Flavour and Savour
Balloon Topiary Tree | eHow
Buzzing Beehive Pinata | Apartment Therapy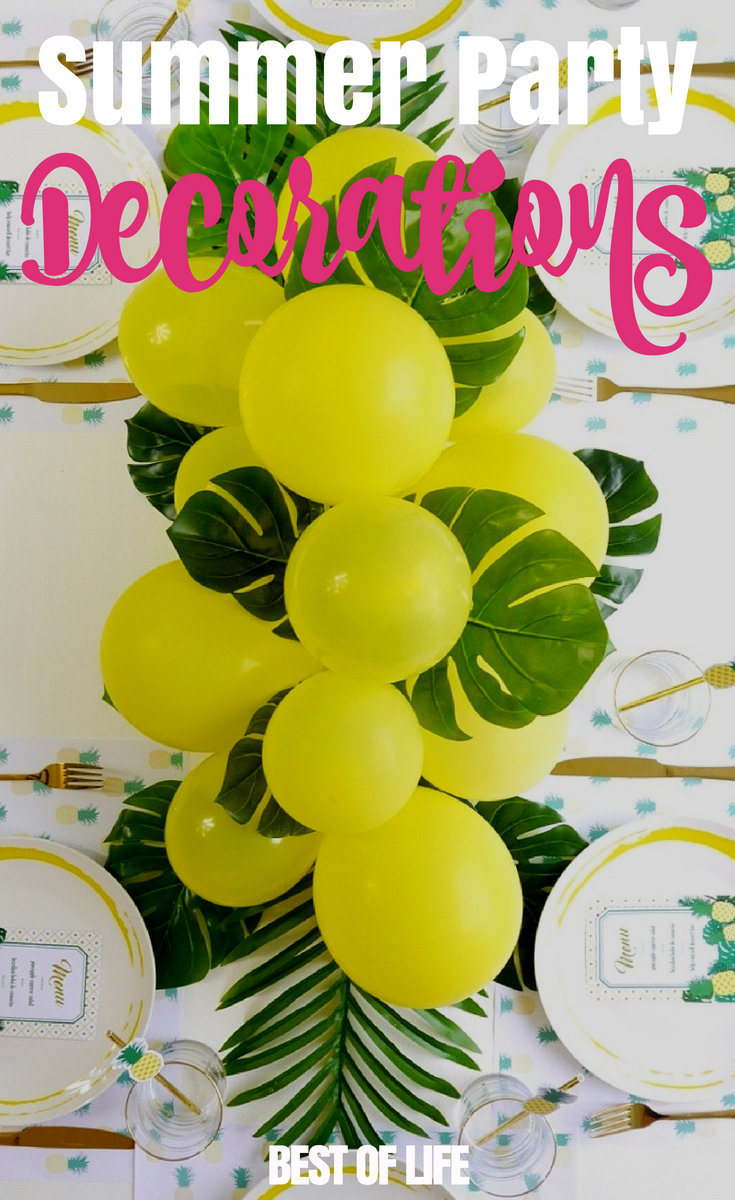 More Summer Ideas
21 Finger Food Appetizers for your Summer Party
15 Backyard BBQ Drinks for an Outdoor Party