Easy Summer Dinner Party Tips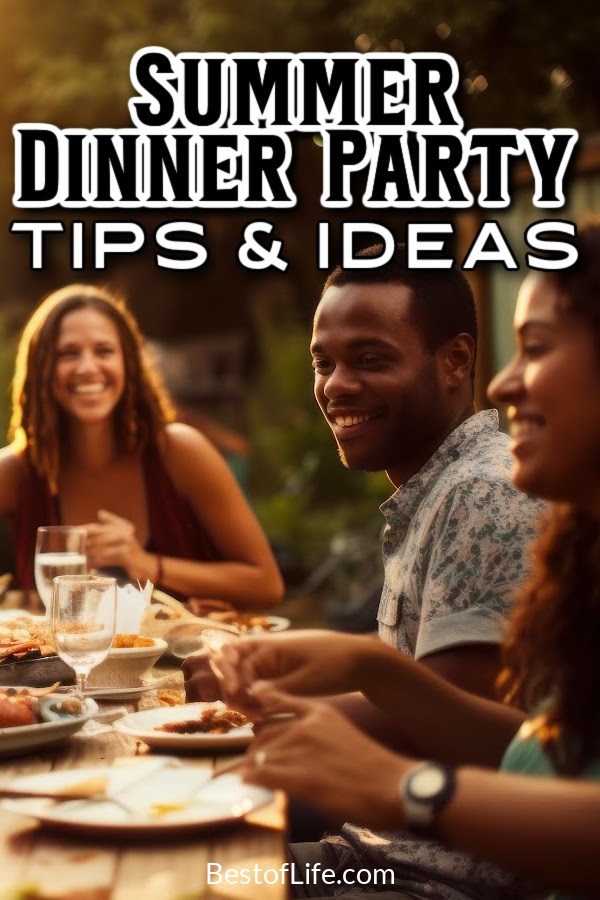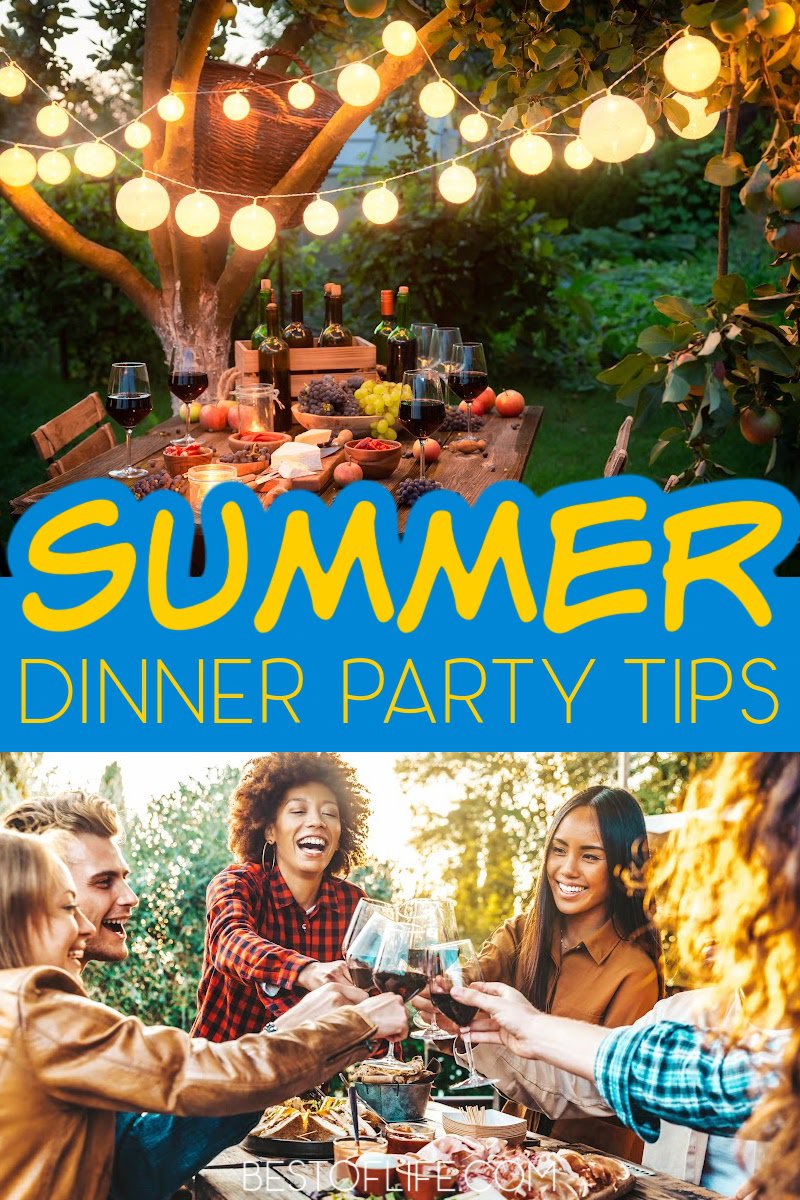 Summer dinner parties are fun, but hosting any party can be time-consuming. Luckily, we can use a few easy summer dinner party tips to make things easier. We all aim to enjoy the party with those we invite and not stress about things going correctly.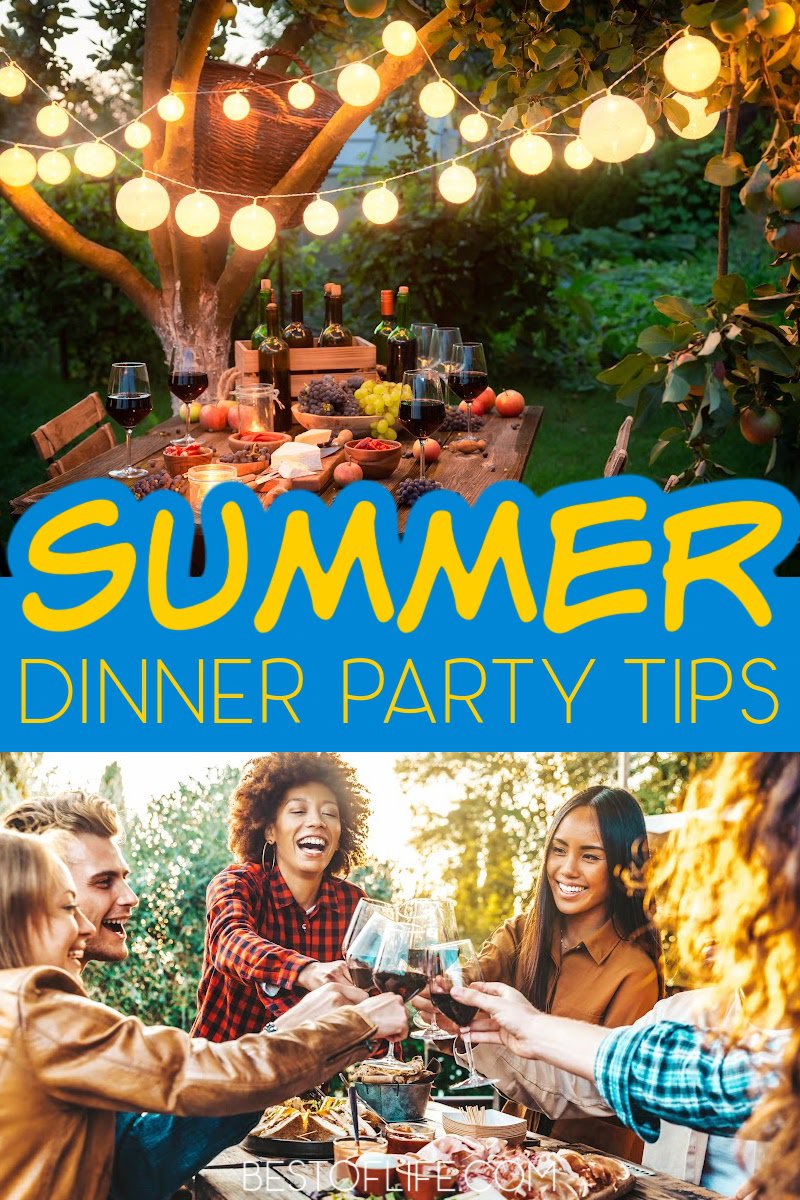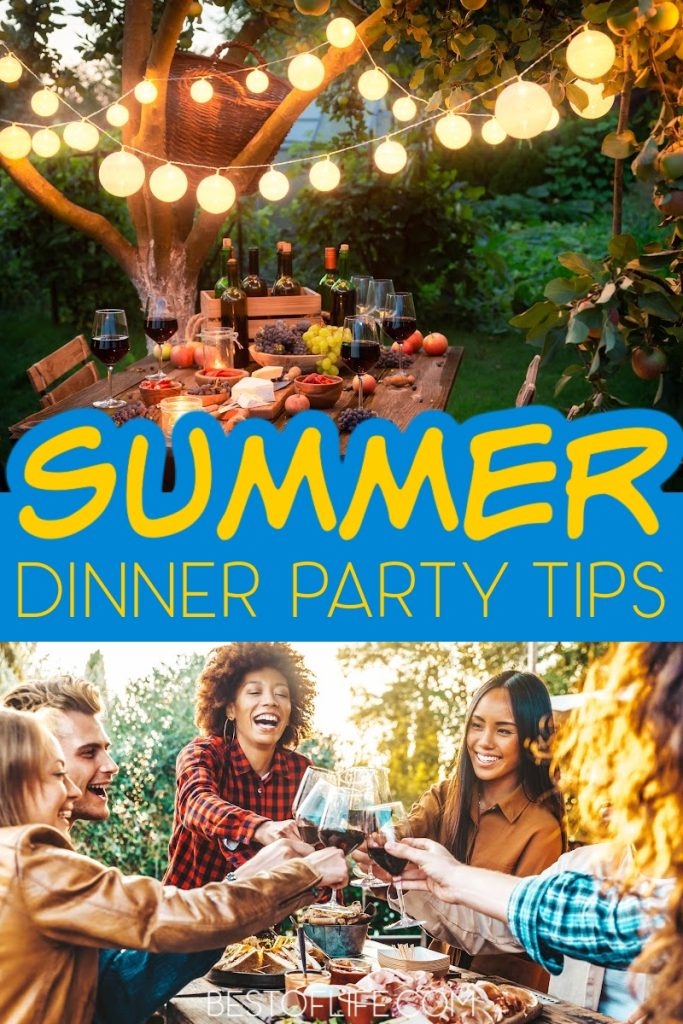 Try these easy summer dinner party tips to plan the best summer party that everyone will enjoy! Hosting a dinner party is a fun way to catch up with friends and family you haven't seen. But a bit more goes into a dinner party over a regular one.
For example, a typical party will have various finger foods that people can enjoy. You will have things like chips, dips, veggies, and some delicious finger food recipes that people have come to associate with parties.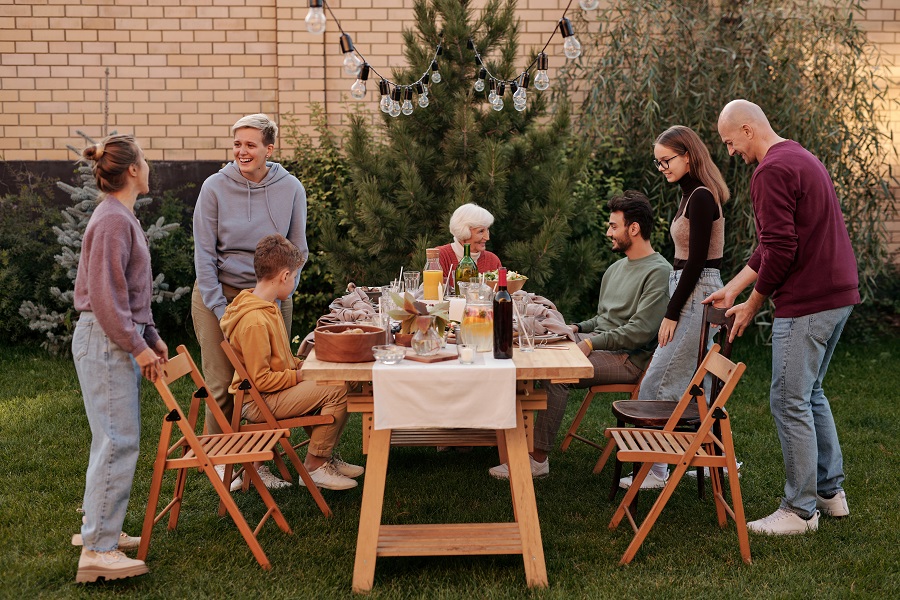 Is it even a party without lil smokies? But finger foods won't make the cut for a dinner party. It would help if you planned out an entire meal that is fit for the guests you invite. That means dinner parties require more work than the average party.
We then add the time of year to the mix, and things change yet again. You could easily make your dinner party a BBQ, but then it would be a BBQ, not a dinner party. Outdoor dining is still welcomed at dinner parties, but the food needs to be less of a buffet-style meal.
We need some summer dinner party tips to help us make this process a lot easier. These tips will help you with every aspect of your dinner party, which means less stress and more fun for the hosts of the event.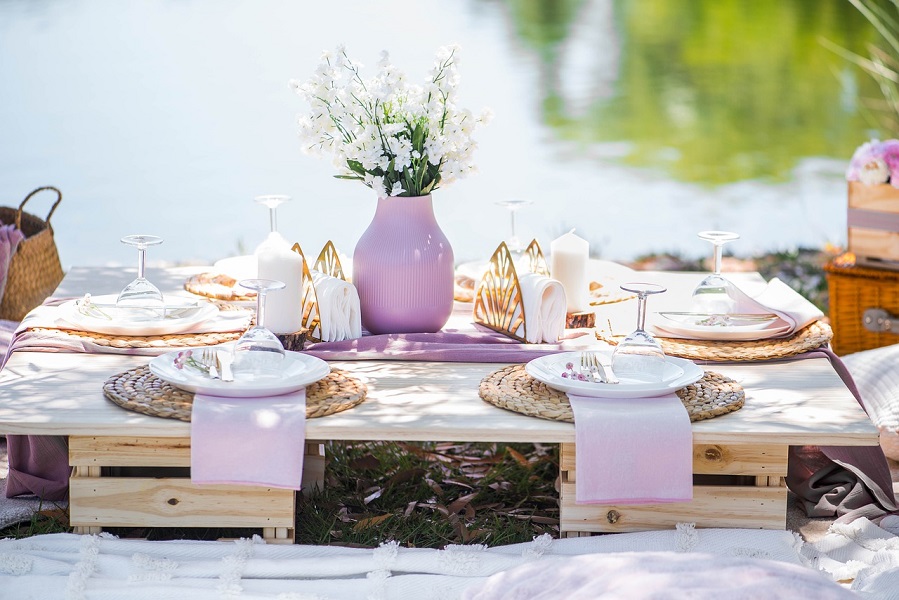 Summer Dinner Party Tips | Prepare the Yard
The thing about summer parties is that they can go for much longer outdoors without people getting too cold. Dinner parties are perfect events to host outdoors. Of course, that will lead to many other things you must prepare.
However, enjoying the outdoors is the best part of summer. Ensure your yard is prepared to host guests; it may be more complex than picking up the toys the kids left behind. Just ensure you have a source of warmth like a fire pit or tiki torches, the lawn is trimmed, and the bushes are even.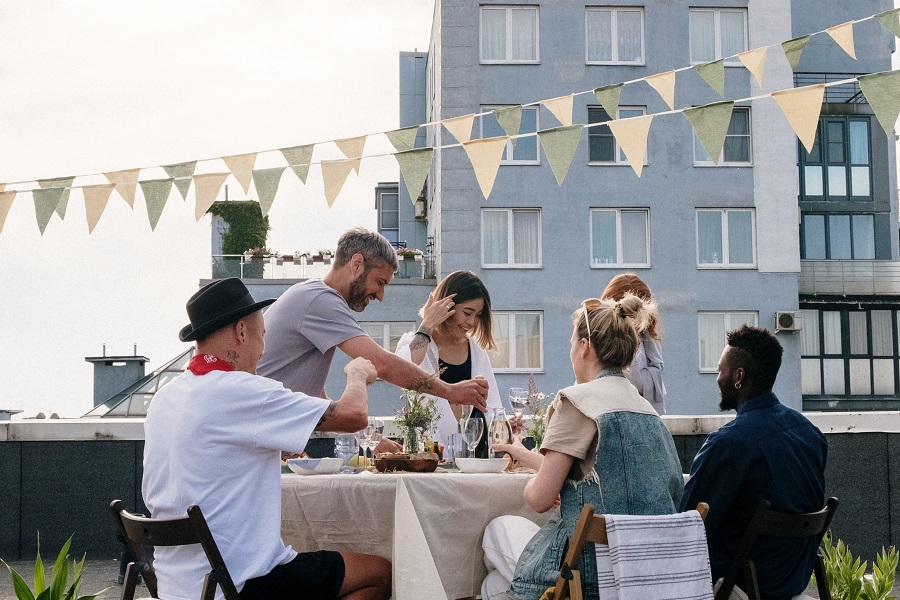 Dietary Restrictions
You could force your guests to eat or not eat what you decide to cook. However, that's not the goal of a dinner party. Instead, you will need to put in the extra effort and ask guests if they have any dietary restrictions.
Get this information when you invite your guests so that you have time to put the menu together and shop for supplies. Remember to include drinks in this step. Summer margaritas would be fantastic for dinner parties, but only some people drink.
Ensure you have a substitute for those who want to keep things dry.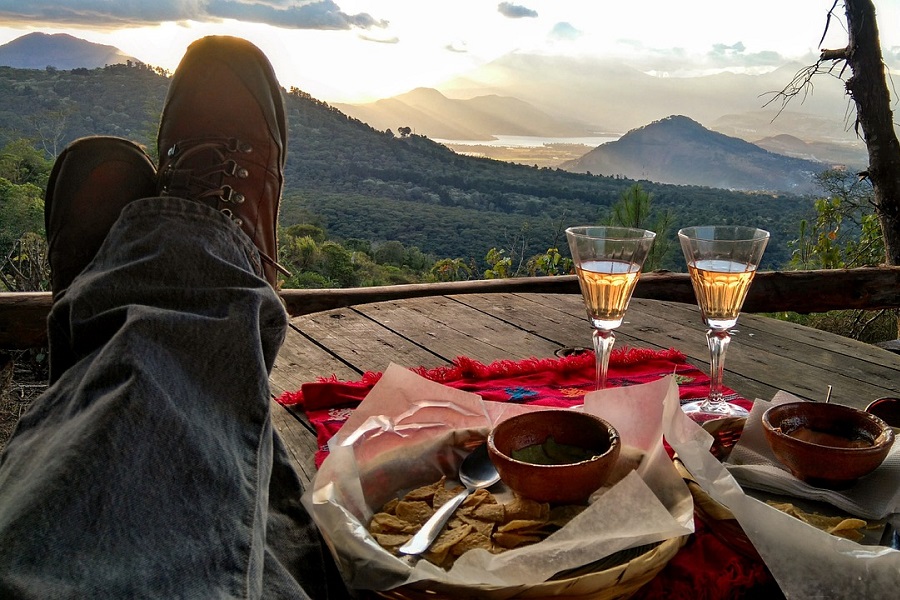 Good Bites, Not Bug Bites
Good food makes for good bites, but we don't want to give out bug bites. Unfortunately, we are in their territory when we're outside, and food attracts them even more. Luckily, there are things we can do to help make sure bugs don't crash the party.
Use citronella candles all around the yard to keep the bugs clear. You can also prepare an indoor seating area as a backup in case the bugs become too much for you or your guests.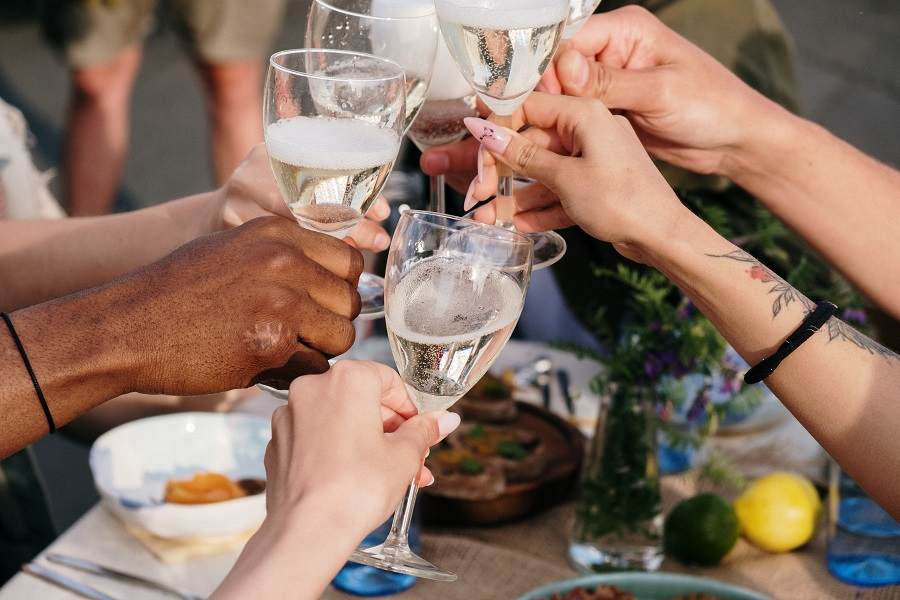 Light It Up
Summer dinner party tips cover a lot of bases, but one of the more straightforward tips is to light up your yard. We will be facing some warmer nights, so we will be outdoors long after the sun sets.
Use LED string lighting to give the dinner a magical feeling. You can also use tiki torches to give the party a tropical feel. Either way, providing light is essential during summer outdoor parties.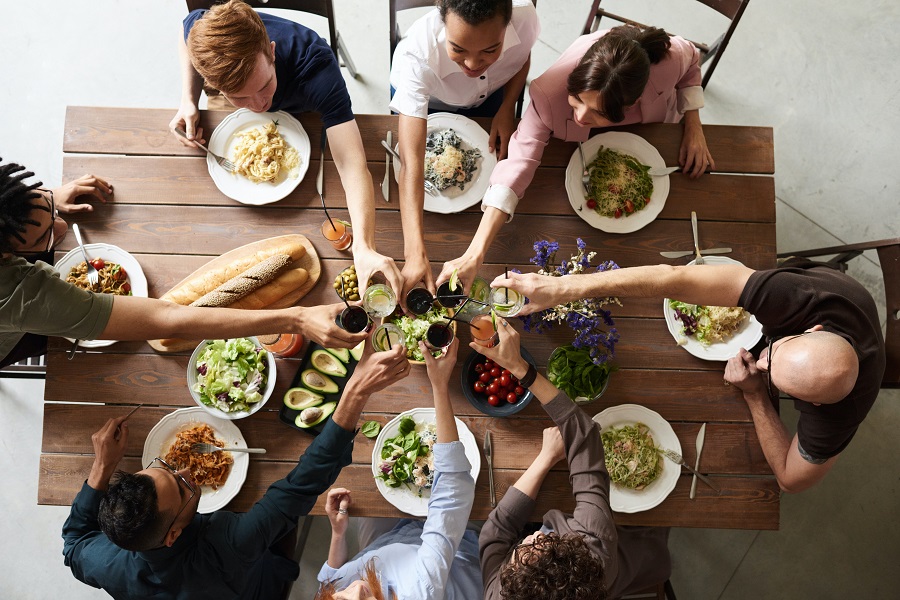 Serve Up Summer
You can use these summer dinner party tips to create the best summer party. But you must remember the focus of the party; the food. Putting together a dinner party menu can be challenging.
You will want to factor in guests' dietary restrictions, budget, ease of cooking, and more. Adding another factor to focus on might be challenging, but it will be worthwhile. Use seasonal ingredients for your recipes to get fresh, tasty ingredients.
Focus on summer ingredients like avocados, grapes, okra, tomatoes, peaches, basil, apples, banana, mangoes, and so much more.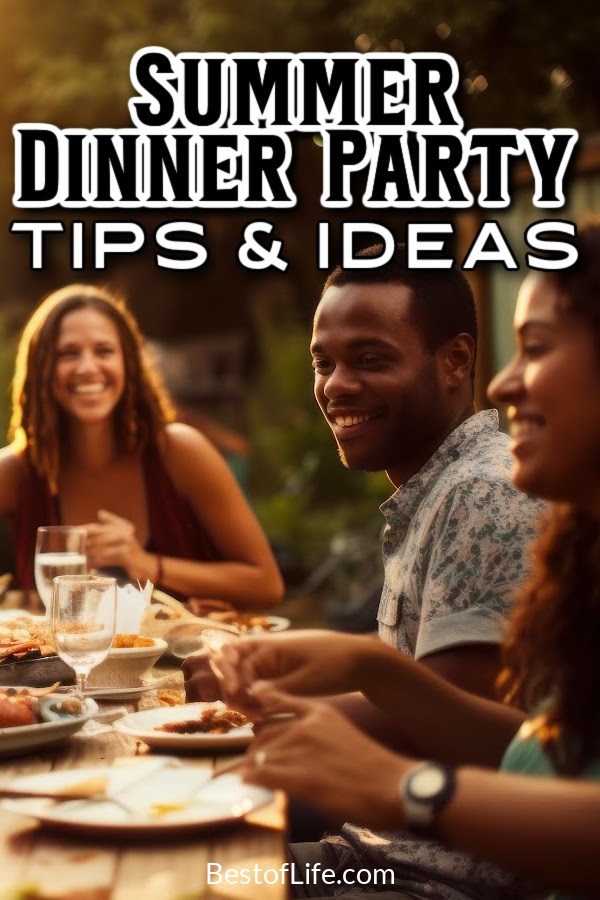 More Party Ideas
Fun Summer Cookies For Parties | Cookies make for a great snack after everyone has finished dinner.
DIY Outdoor Lighting for Summer Parties | You can easily DIY your lighting for the event.
Large Batch Cocktails | The food may be a small batch, but the drinks can easily be large batch.
Pool Party Food Ideas | Pool parties and dinner parties are not quite the same.
Easy No Torch Creme Brulee Recipe | Make dessert an easy option that will impress everyone.