50 Classy Wedding Dresses with Lace for Your Special Day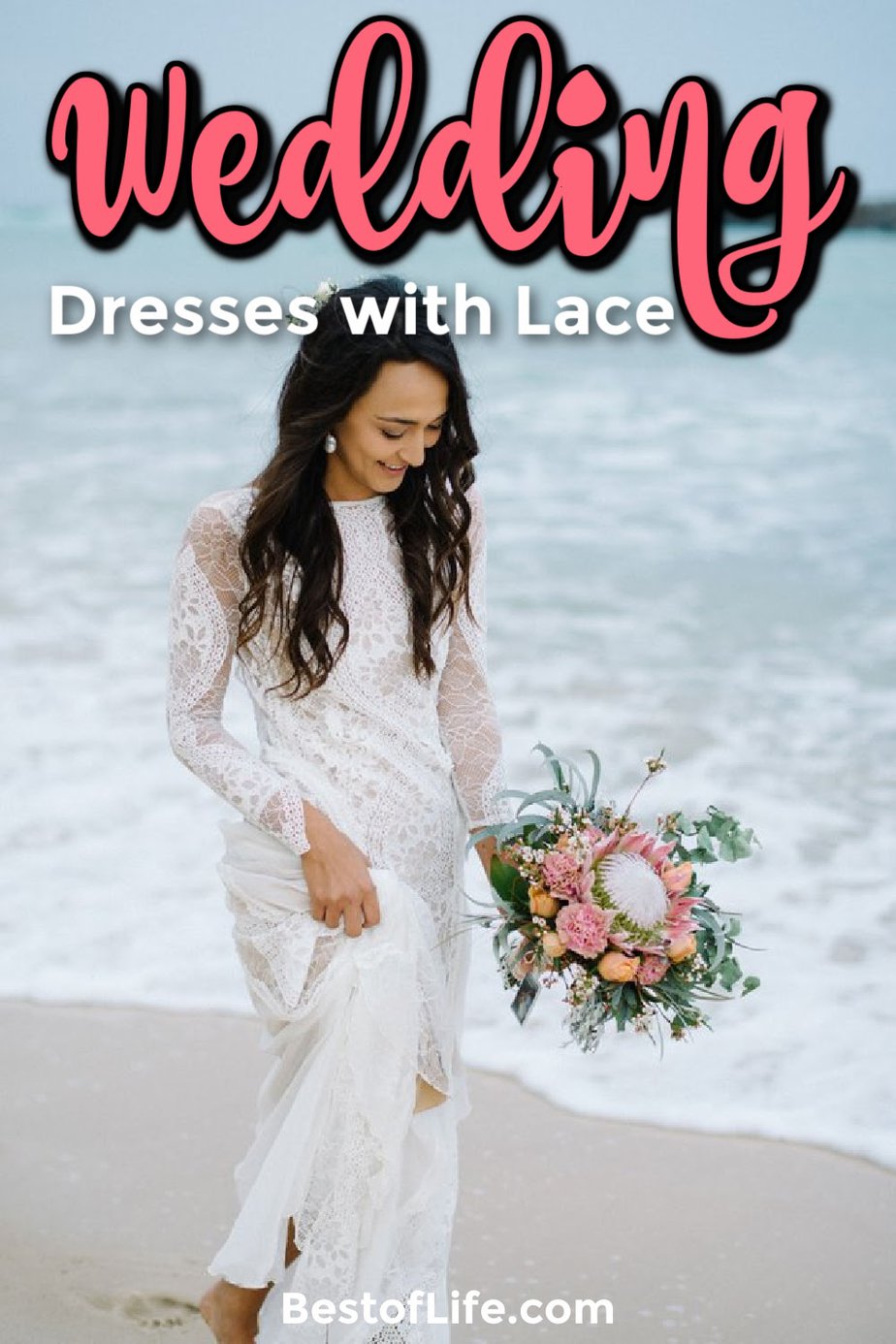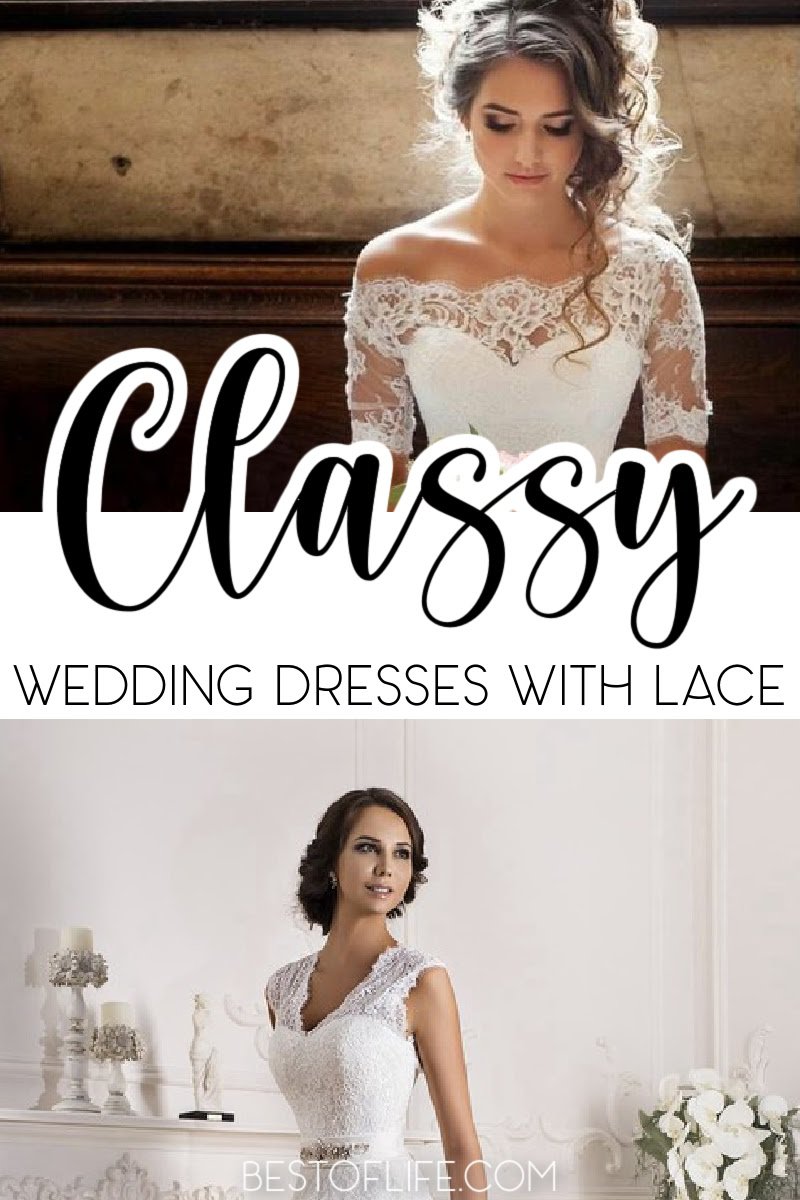 With literally thousands of dresses to choose from you can't possibly see them all (let alone try them all on). One of the first steps in the
wedding planning process
is to choose the perfect wedding gown. and it starts by deciding on your personal style. Classy wedding dresses with lace are among the most popular styles.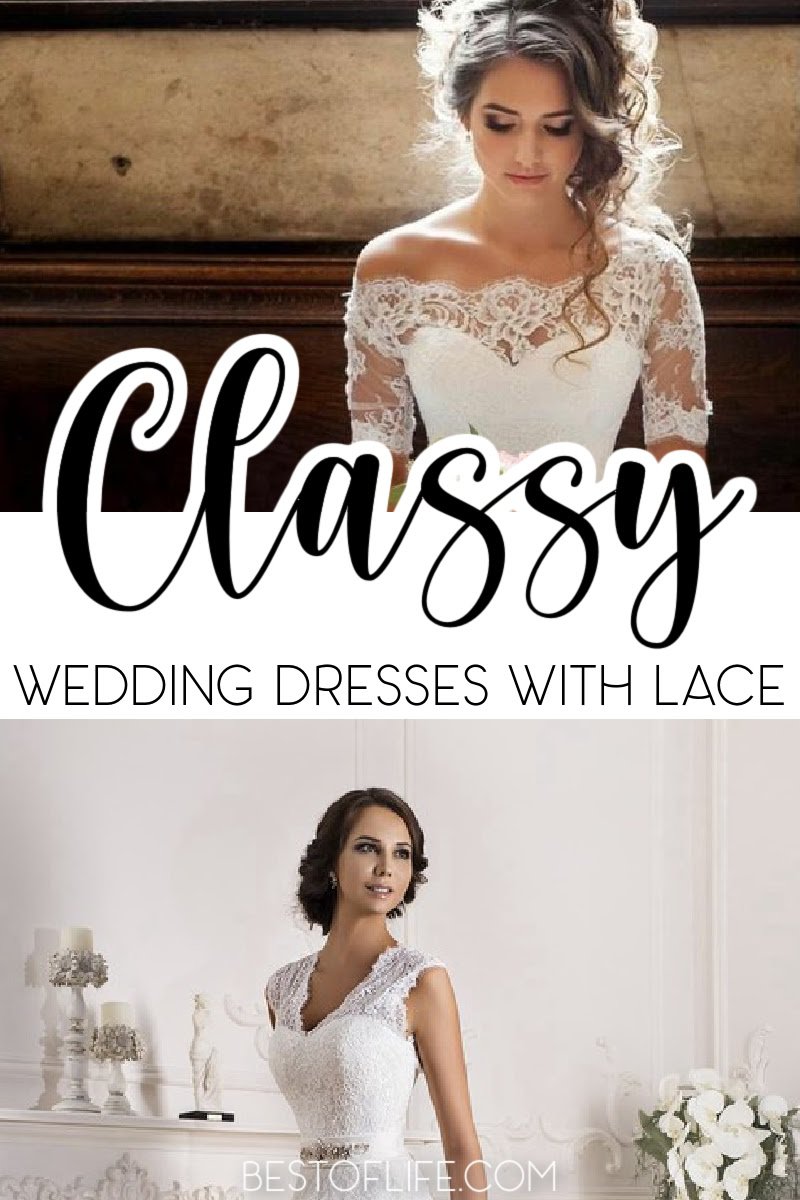 Your wedding day is one of the most important and special days of your life. Your vows are truly the most important part of the day, but let's face it — every bride wants to look amazing on this momentous occasion. Choosing a wedding dress that makes you feel beautiful is a priority.
Get some ideas for your wedding dress by looking at classy wedding dresses with lace that can inspire or become your perfect wedding dress for the perfect day. If you love the idea of lace in your bridal gown, but also love something chic and classic, we can help you narrow down the search.
These 50 classy wedding dresses with lace come in a variety of styles and price ranges. Whether you are having a beach wedding or getting hitched at a more casual venue, a boho style dress with a little lace might be what you need.
If you are more of an understated bride, a gown with touches of lace and beautiful embellishments could be your thing. We've rounded up all that and more.
Off the Shoulder Satin Lace Mermaid Sleeve | Fashion Dress Gallery
Lace Bohemian Wedding Dress | Flosluna
Elegant White Lace Long Sleeve | Storenvy
The Lana Gown | Anna Be
Long Lace White Flower Bridal Gown | Sexy Prom Dress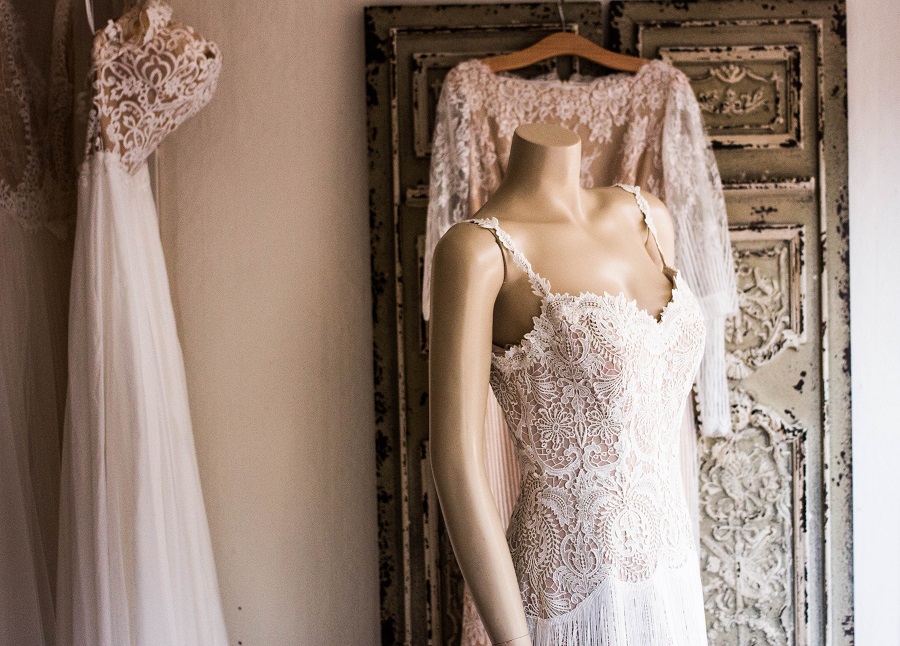 Picking a Wedding Dress with Lace
There are so many different styles you can choose from for your perfect wedding dress. Lace, however, is a more common material that is found in wedding gowns. Lace offers a classy but sexy look and is easy to add to many dresses.
Elegant V Neck Lace Bridal Gown | Boho Prom
Birenzweig Wedding Dress | Wedding Inspirasi
Azazie Dorothy Gown | Azazie
Ivory Lace Sheath Sleeveless | Minerva Dress
Charming Backless Mermaid Gown | 27 Dress
Illusion Off the Shoulder Princess Wedding Dress | Love Angel Dress
Lace Long Sleeve Taffeta | Zibbet
Off the Shoulder Sweep Train A Line Dress | OKDresses
Pretty Mermaid Lace Applique | Pretty Gown
A-Line Long Strapless | Doris Wedding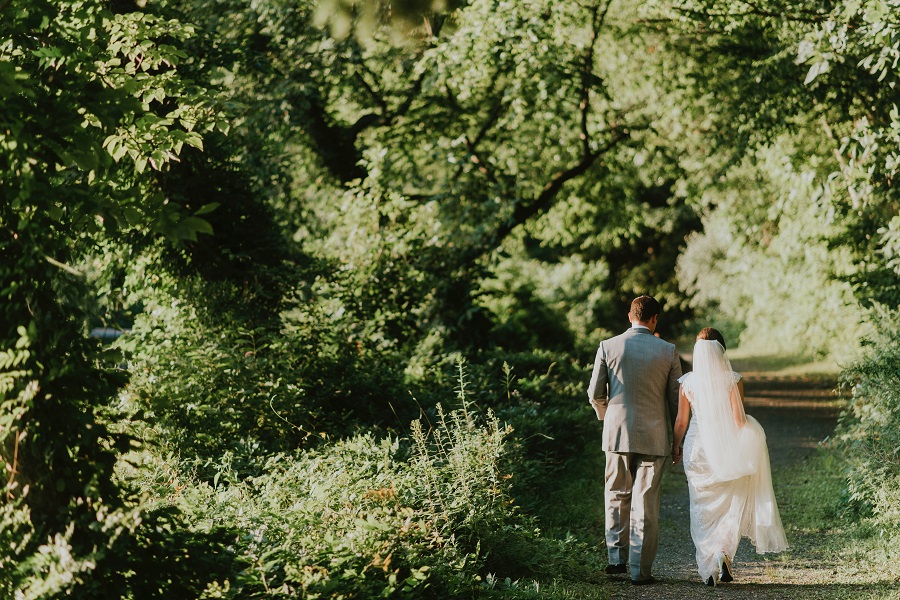 Lace Isn't Necessary
Of course, you don't need to choose a wedding dress with lace. But if that's the style you're going for, all of the inspiration you need is right here. You could find dresses exactly like these or just use these to help inspire the person making your dress.
Botanical Lace Dress | Essense Designs
A Line Cap Sleeve Open Back | Angrila
Sheath Column Bateau Lace Dress | Amy Prom
V Neck Long Sleeve High Low Champagne Dress | Shiny Party
Lace Hollow Spaghetti Neck Boho Wedding Dress | Chic Boho
Fine Lace Wedding Dress | Best Girl Dress
Polka Dot Boho Wedding Dress with Sleeve | Sheer Girl
Off the Shoulder Wedding Dress with Lace Appliques | Adas Bridal
Off the Shoulder Mermaid Bridal Gown | Simi Bridal Dresses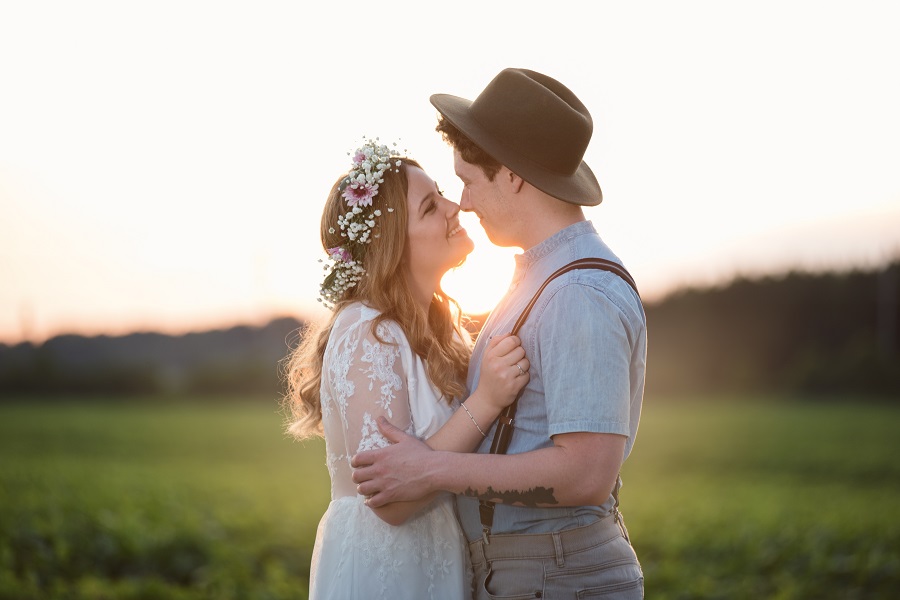 Perfection is Fluid
At the end of the day, the perfect wedding dress isn't one-size-fits-all. Style is subjective and your style could be completely different than everyone else's. Make sure you love the dress you wear on this special day. Once you have the dress, everything else will fall into place, all the way down to the decorations and wedding favors.
And of course, the honeymoon!
Elegant Tulle Sweetheart Neckline with Lace Applique | Dressily Me
A-Line Princess Lace Sleeveless | Lala Mira
Off the Shoulder Lace Long Sleeve | Aline Bridal
Charming Applique Lace Wedding Dress | Fancy Girl Dress
A Line V Neck Lace Wedding Dress | Daisy Style Dress
Equisity Tulle and Lace Bateau Neckline Dress | Lauren Bridal
Fabulous Lace V Neck Natural Waistline Dress | Ya Bridal
Laurence Eyelash Lace Off the Shoulder Wedding Dress | Daughters of Simone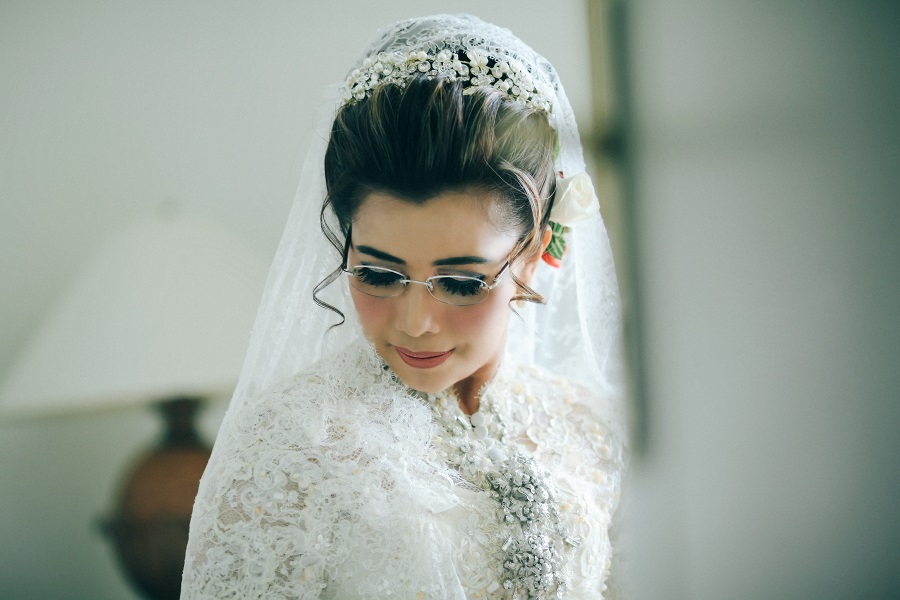 What Comes After Style
When you do decide on a general style of dress (like long and flowy, or tight and elegant), use it to narrow down your search and compare the dresses within that general style category. This will help you pinpoint the perfect dress for you. Once the wedding dress is out of the way, you can focus on the bridesmaid dresses.
Vintage Long Sleeve Wedding Dress | Femaline
Essence of Australia Bridal Gown | Love Blush Bridal
Lace Illusion Back Wedding Dress | Idress
Lace V Neck Wedding Dress | Mon Cheri Bridal
The Glenda Gown | Stone Fox Bride
Lila Wedding Dress Short Ivory Lace | Alie Street
Sweetheart Off the Shoulder Wedding Dress | Cute Dresses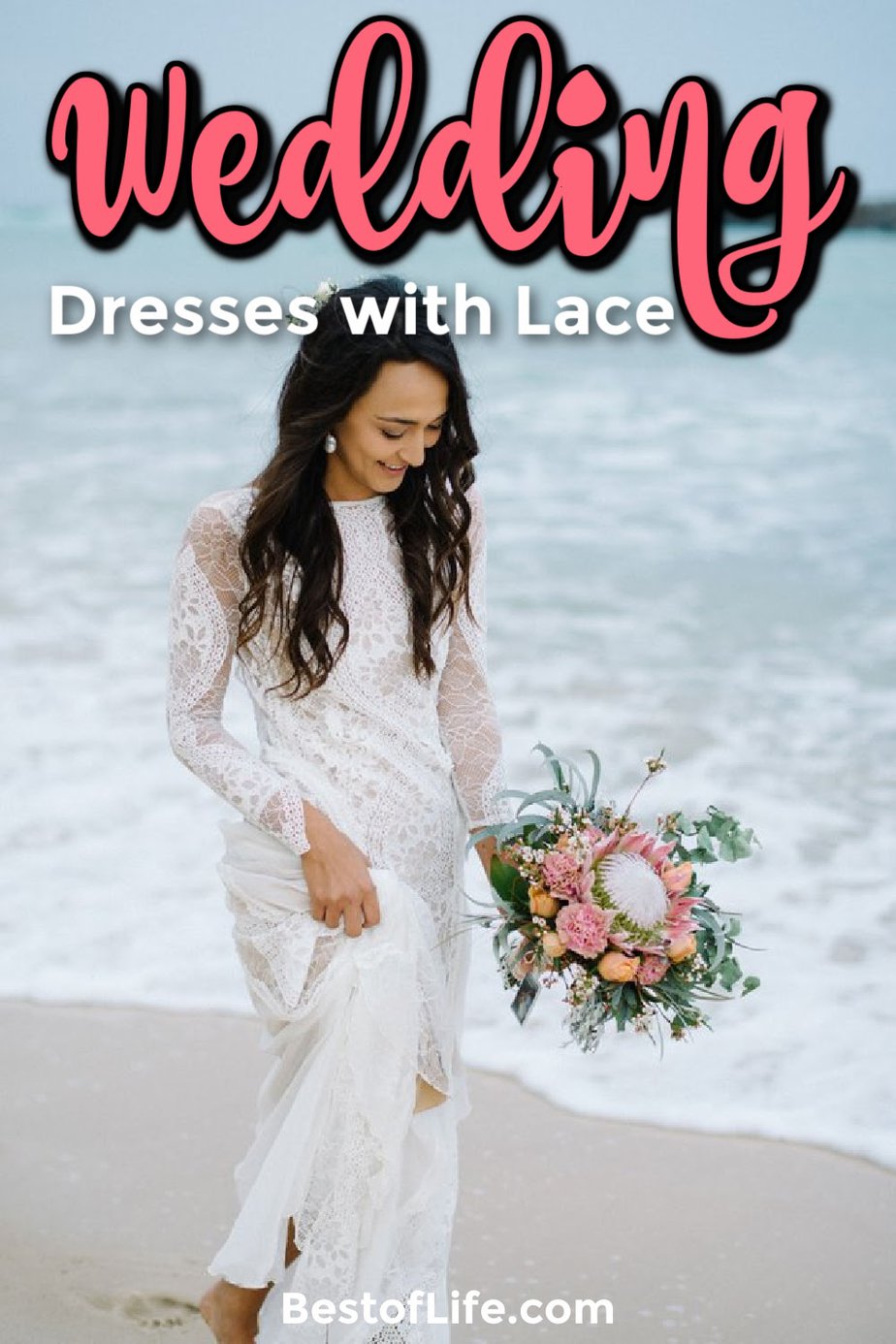 More Fashion
15 Fall Nail Designs to Rock Any Outfit | Nails may not be as important as the dress but that doesn't mean they shouldn't be dressed up.
10 Sexy Ways to Wear a Navy Suit | Style come sin all different shapes, sizes, and colors. But a navy suit goes a long way for anyone.
What to Look for in Sunglasses | Blenders Eyewear | Sunglasses are the accessory that tie the entire look together if they are worn properly.
8 Ways to Wear a Watch | Watch Accessory Ideas | The same that's said about glasses can absolutely apply to a watch.
21 Ways to Wear a Jean Jacket | STS Blue | That jean jacket is back in style! Time to dust it off and bring it new life.