Funny Thanksgiving Letter Board Ideas Perfect for Turkey Day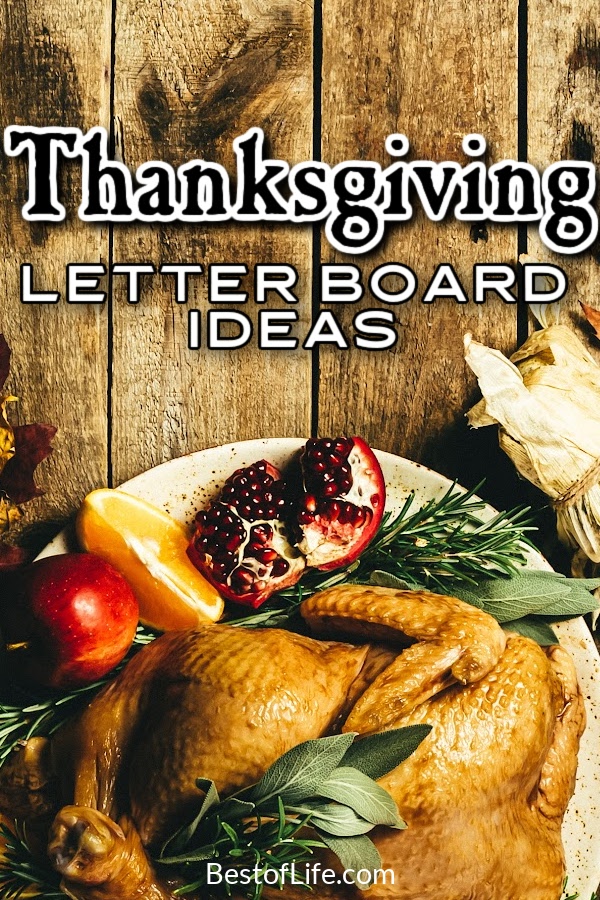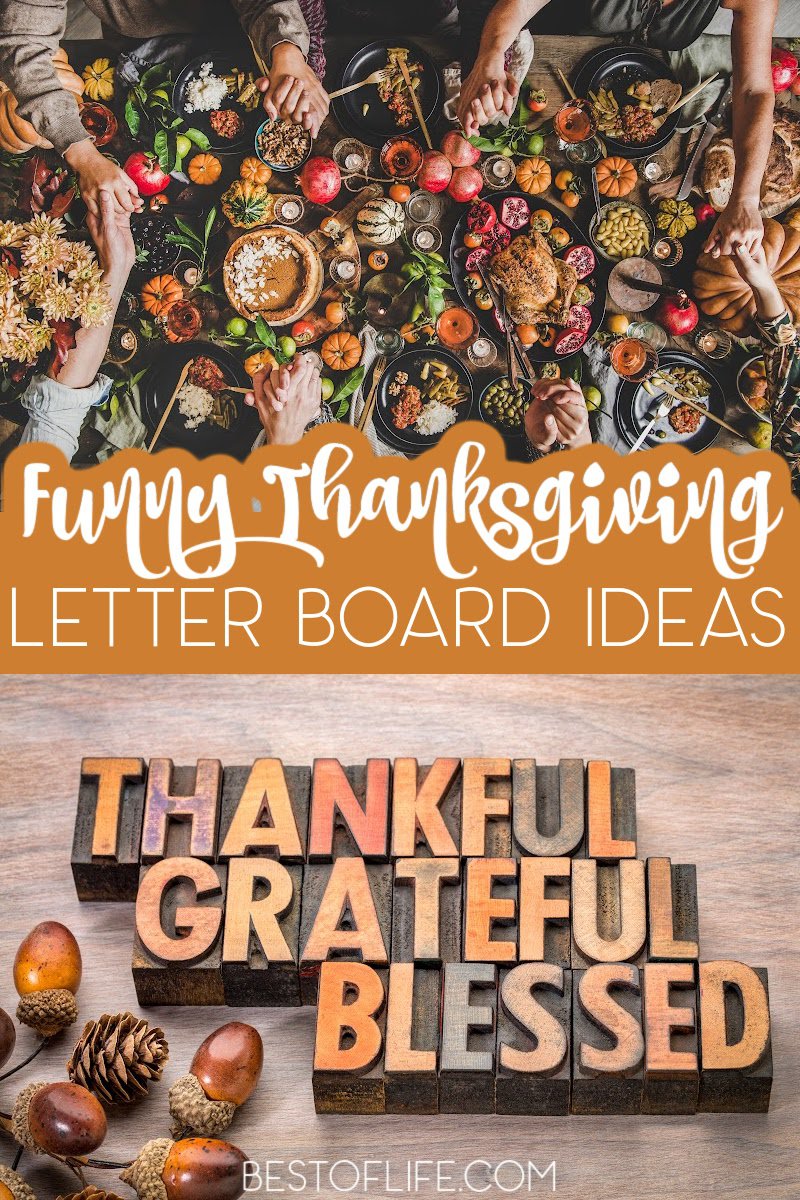 There are a few ways to decorate for Thanksgiving, but the star of the show will always be a meal. Halloween and Christmas are different; decorations play a bigger role. But Thanksgiving letter board ideas are all you really need besides table settings to make a great impression.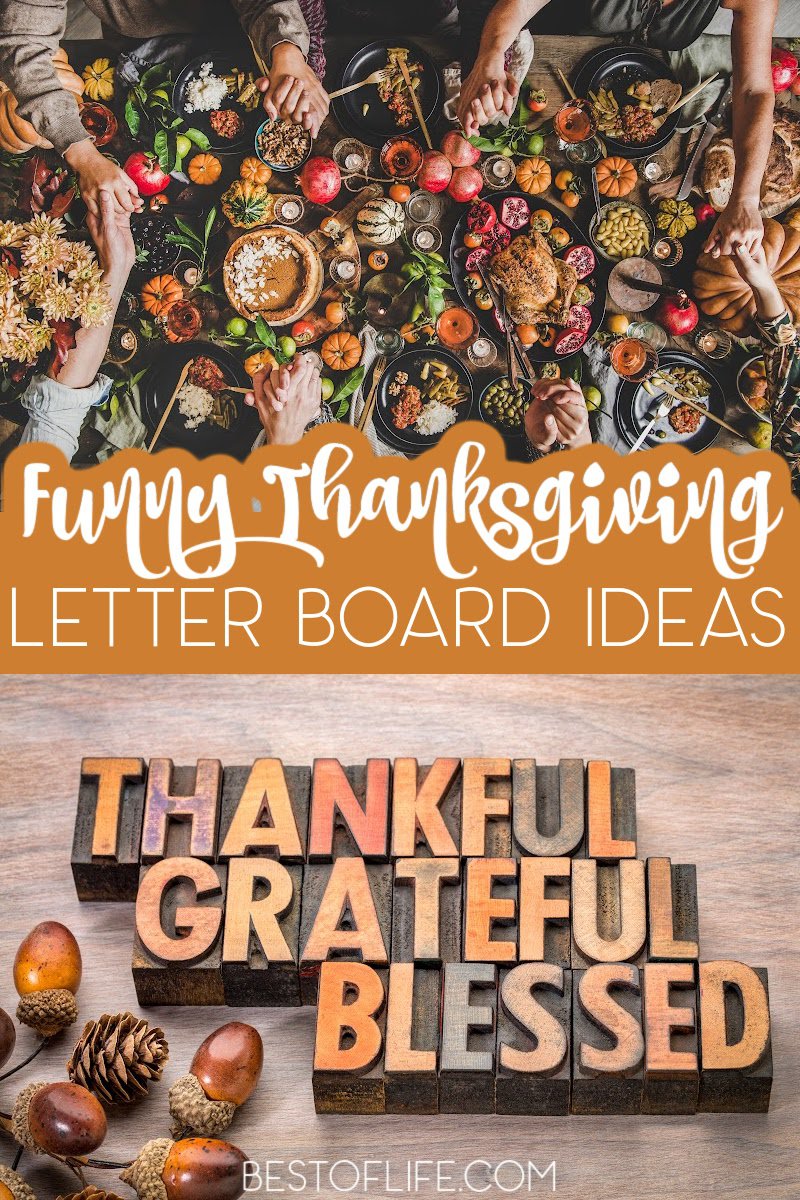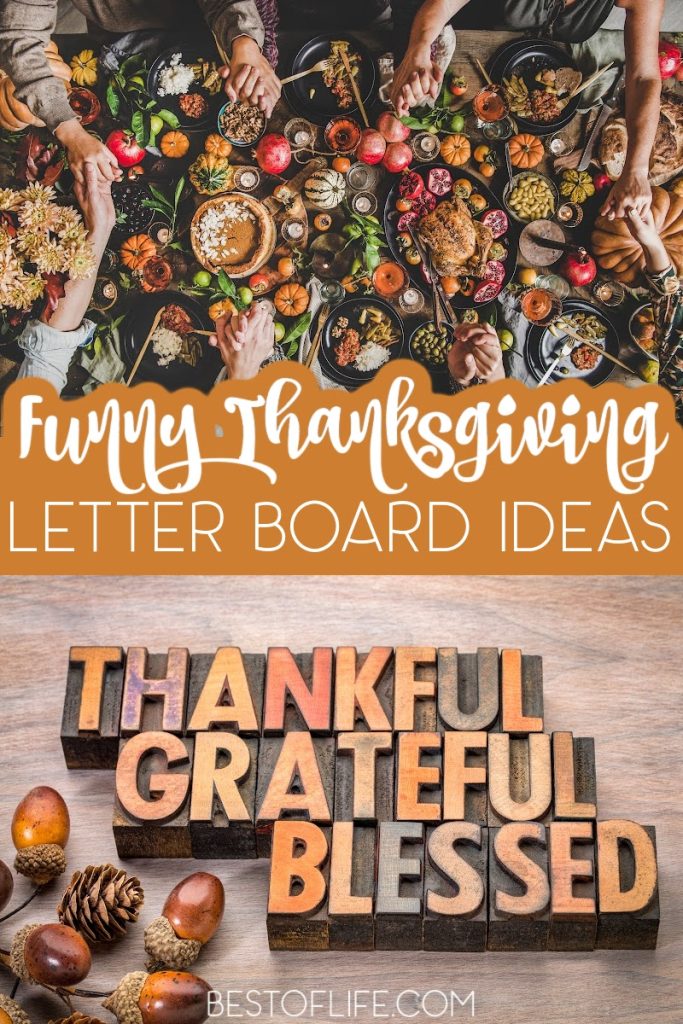 Thanksgiving letter board ideas work perfectly as Thanksgiving decorating ideas, so you can focus on cooking Thanksgiving dinner. There are surely things we can use to decorate for Thanksgiving, most of which would just be cartoon turkeys.
Fall foliage also makes for great decorations for Thanksgiving. You can even just head outside and grab some leaves if you want DIY Thanksgiving decor. But think about Halloween or Christmas decorations.
There is no shortage of ideas, and new ones come along every year for spooky or cheerful decor. You can fill entire museums with Halloween decorations or Christmas decorations.
In fact, there are nostalgic decorations for both of those holidays, but what about Thanksgiving? Is there a piece of Thanksgiving decor that you remember from your childhood that makes you feel warm and fuzzy?
The hand turkey from elementary school doesn't count. The table is where our memories of Thanksgiving lie. We can use cornucopias or table mats to help add some flair, but the star of this Holiday will always be the meal itself.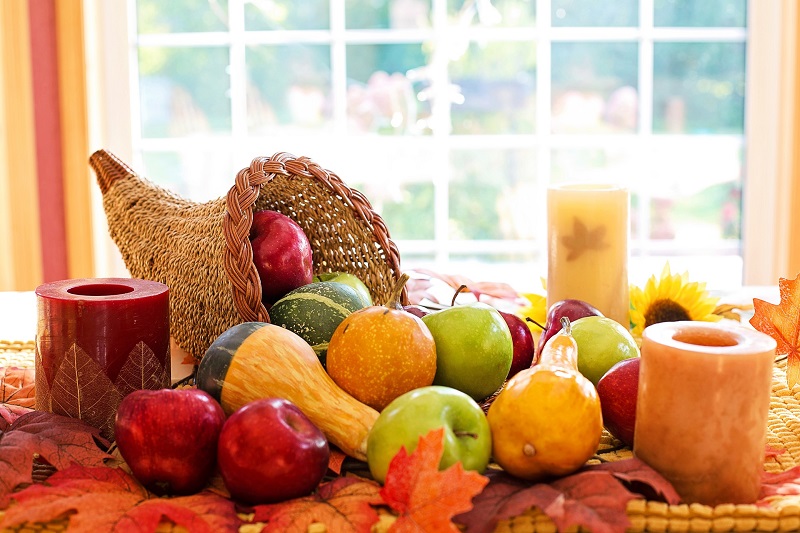 You can't compete with a beautifully cooked turkey sitting on a table surrounded by delicious sides and bottles of wine. One option people go with is decorating for Christmas early.
Unfortunately, this is how we have found ourselves in one of the worst trends possible. We celebrate Halloween on October 31st and then break out the Mariah Carey albums on November 1st.
We don't get to take a breather before being drowned in pine tree scents, peppermint flavors, and the stresses of buying gifts for those around us. But we can find ways to fill that empty space between Halloween and Christmas with actual Thanksgiving ideas.
In fact, funny Thanksgiving letter board ideas are perfect for adding some flair to your surroundings. You can use these quotes to fill your letterboard, and that could be enough.
Although, it is more likely that Christmas decor will still go up at 1 am on November 1st, as we're still dressed in our Halloween costumes, eating Halloween candy, and finishing up our bloody cocktails.
But at least you can have a touch of Thanksgiving hidden among the glass balls and pine needles.
Funny Thanksgiving Letter Board Ideas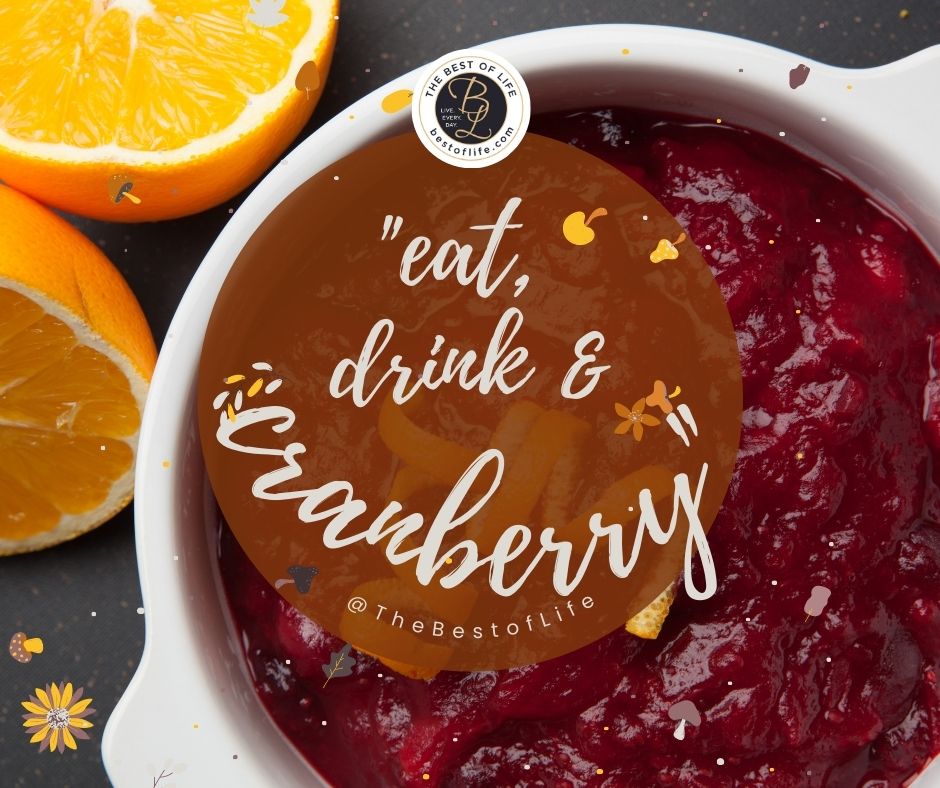 "Eat, drink & cranberry."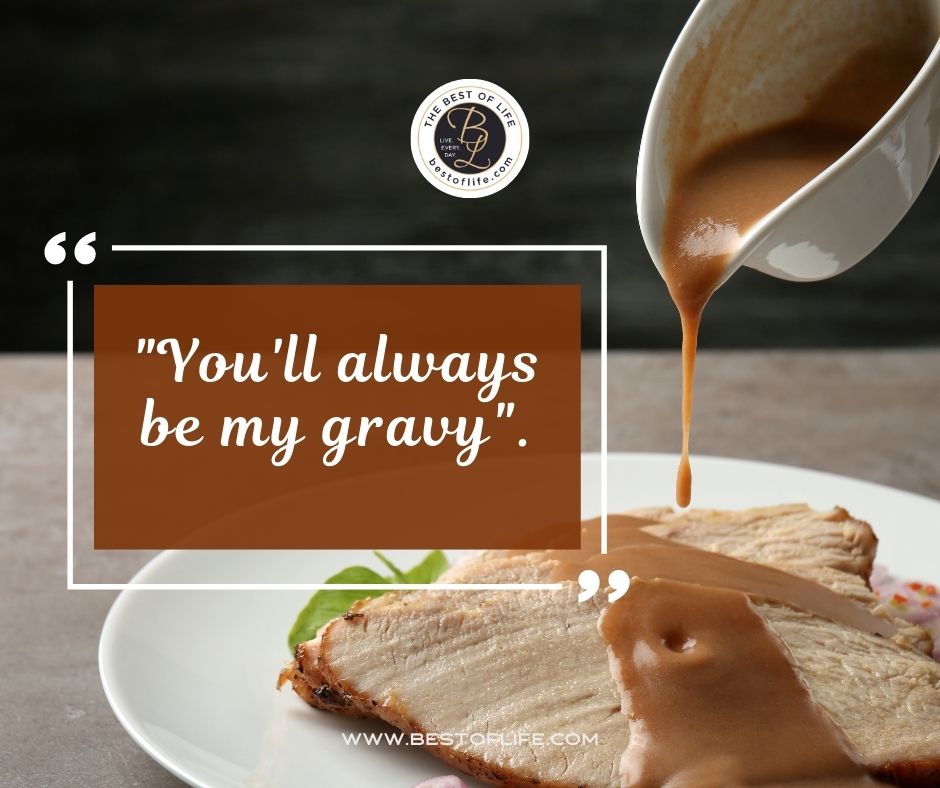 "You'll always be my gravy."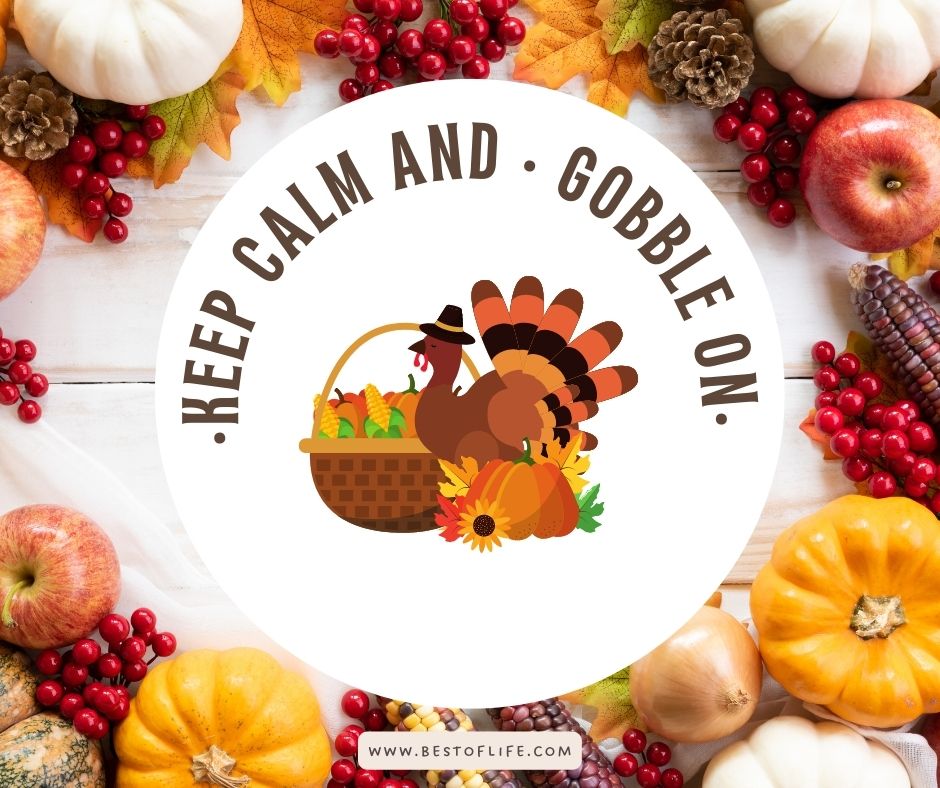 "Keep calm and gobble on."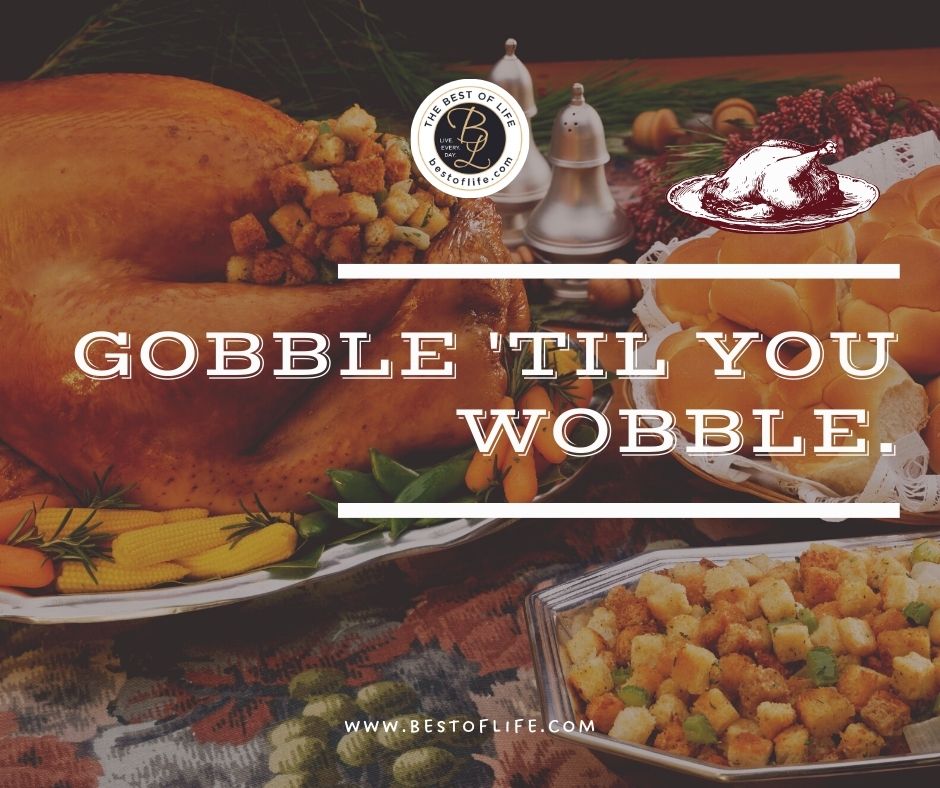 Gobble 'til you wobble."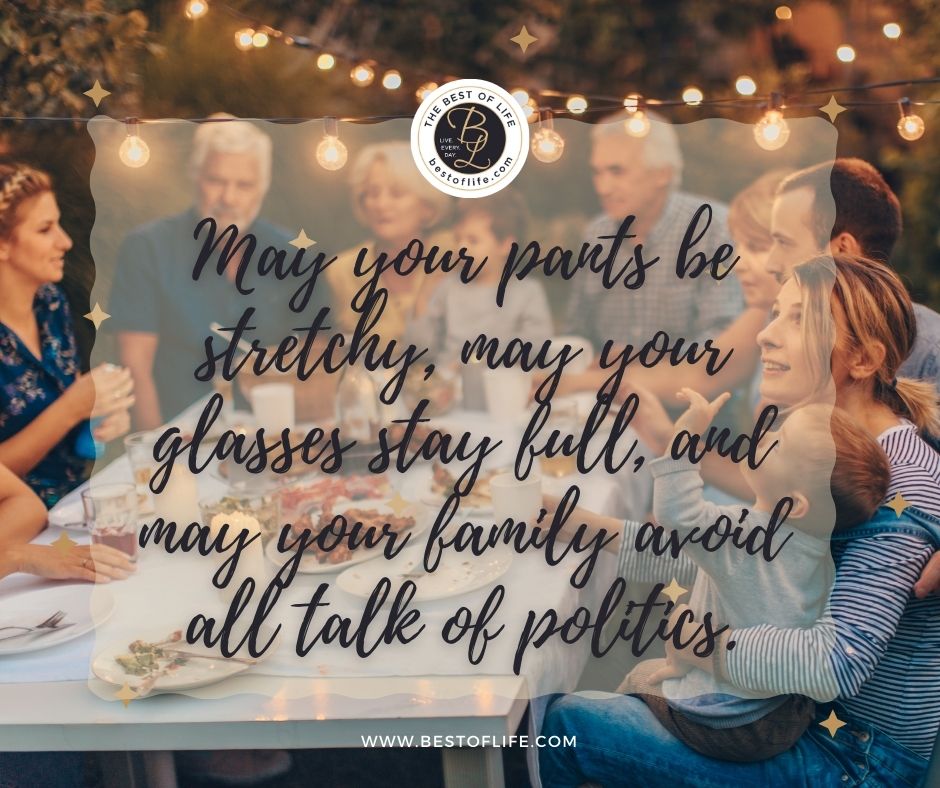 "May your pants be stretchy, may your glasses stay full, and may your family avoid all talk of politics."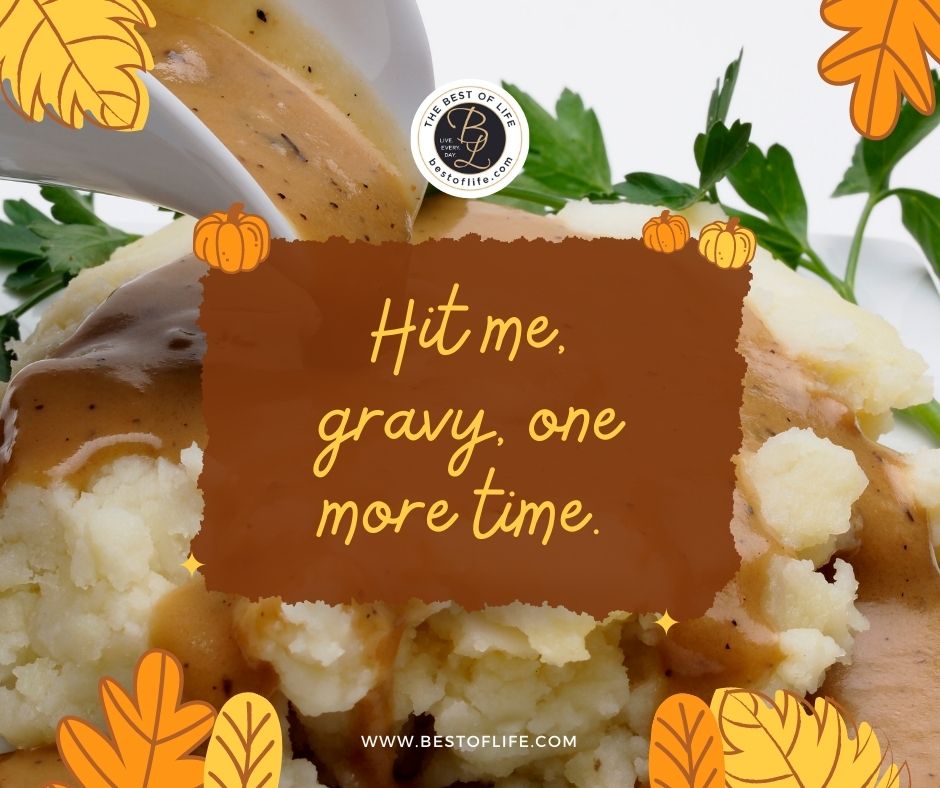 "Hit me, gravy, one more time."
"The best Thanksgiving outfit involves a pair of stretchy pants."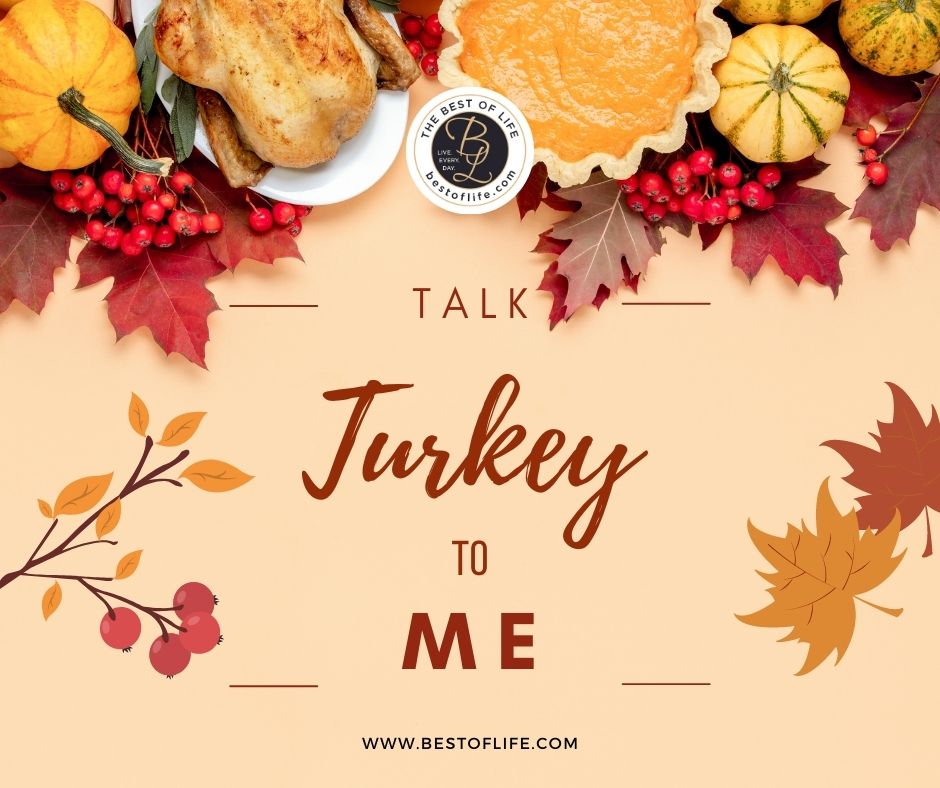 "Talk turkey to me."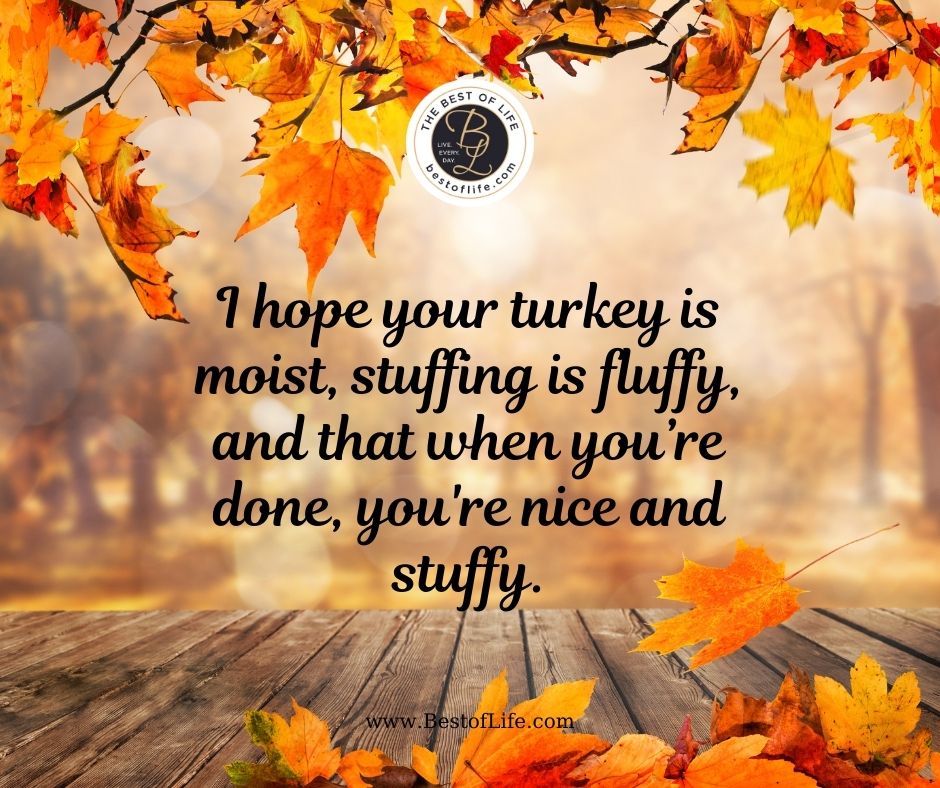 "I hope your turkey is moist, stuffing is fluffy, and that when you're done, you're nice and stuffy."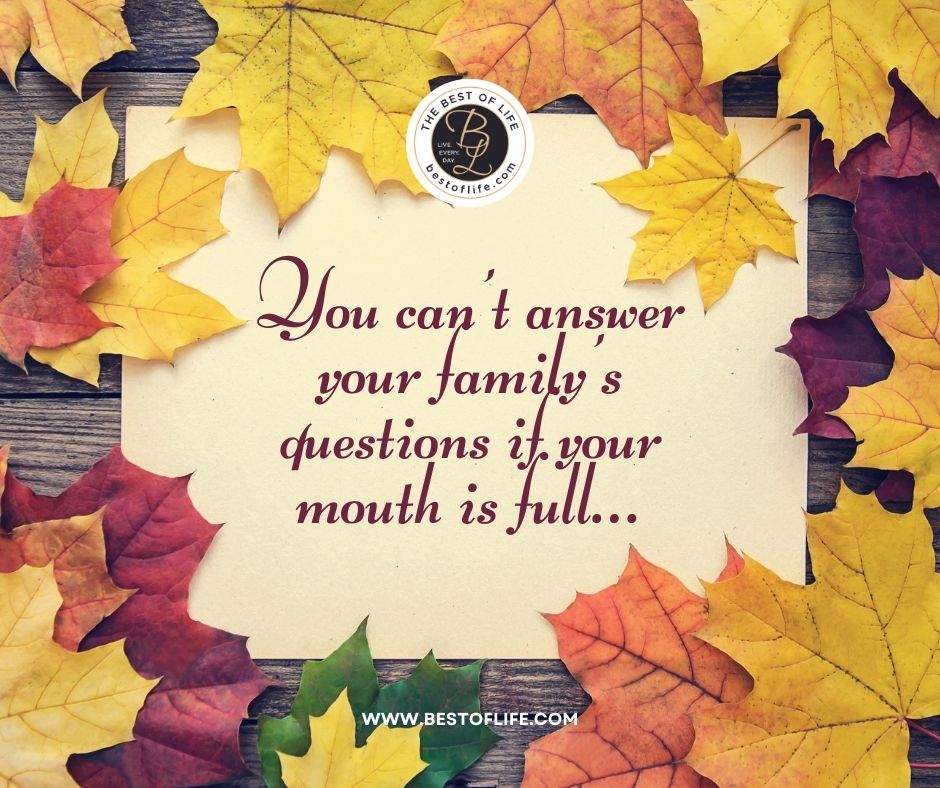 "You can't answer your family's questions if your mouth is full…"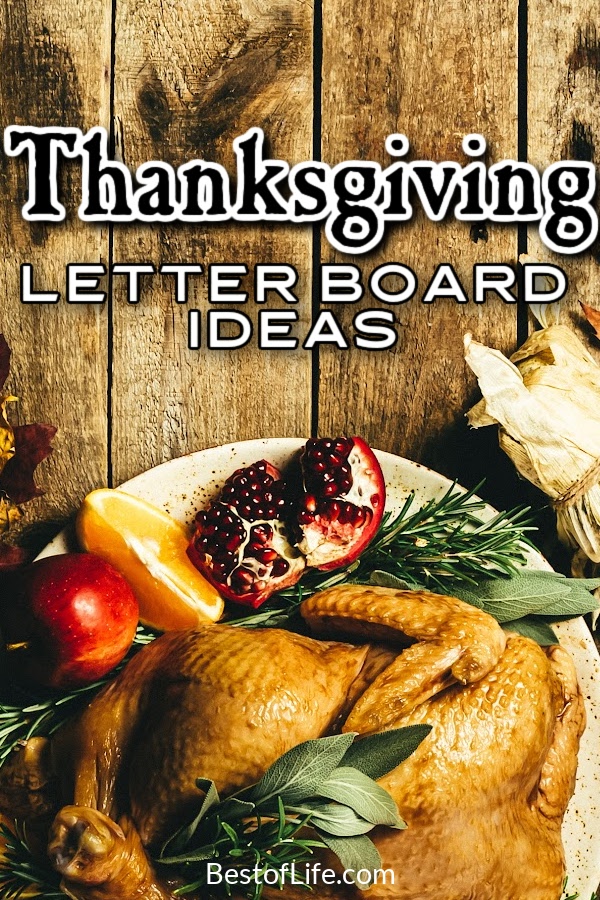 More Thanksgiving
Instant Pot Thanksgiving Stuffing Recipes | Stuffing is a staple at Thanksgiving. But we don't have to stick to the same old recipe every time.
Thanksgiving Printable Games for Kids | Everyone has one goal, to successfully cook dinner without interruptions in the kitchen.
Best Thankful Quotes for Thanksgiving | Thanksgiving is the time when we reflect on what we are thankful for this year.
Thanksgiving Dinner Recipes for a Feast | We all have the staples of Thanksgiving down, but that doesn't mean you can't add a dish or two.
Best Thanksgiving Appetizers for an Amazing Meal | Appetizers are important, they are easy to make, can add more nutrition, and keep people happy while they wait for dinner.