101+ July 4th Recipes for a Patriotic Celebration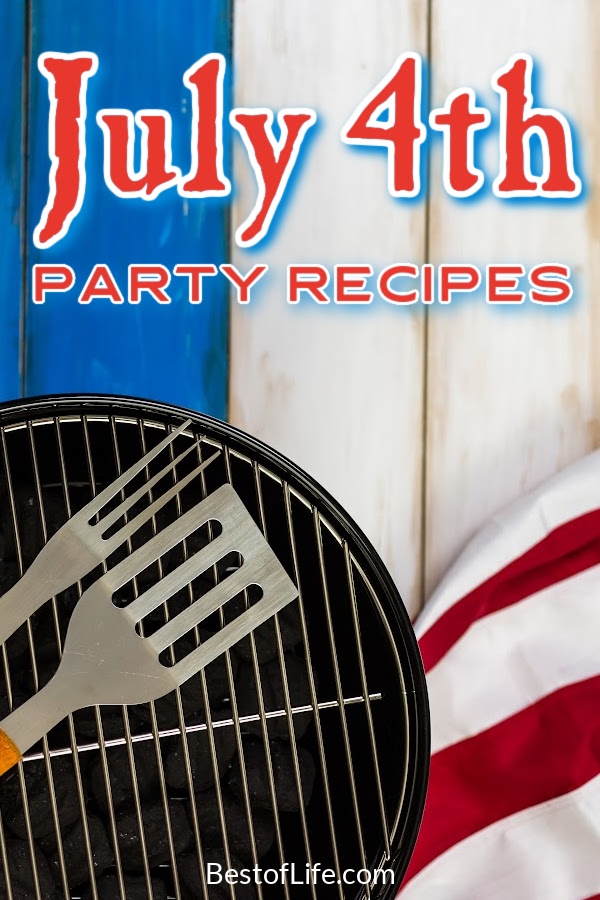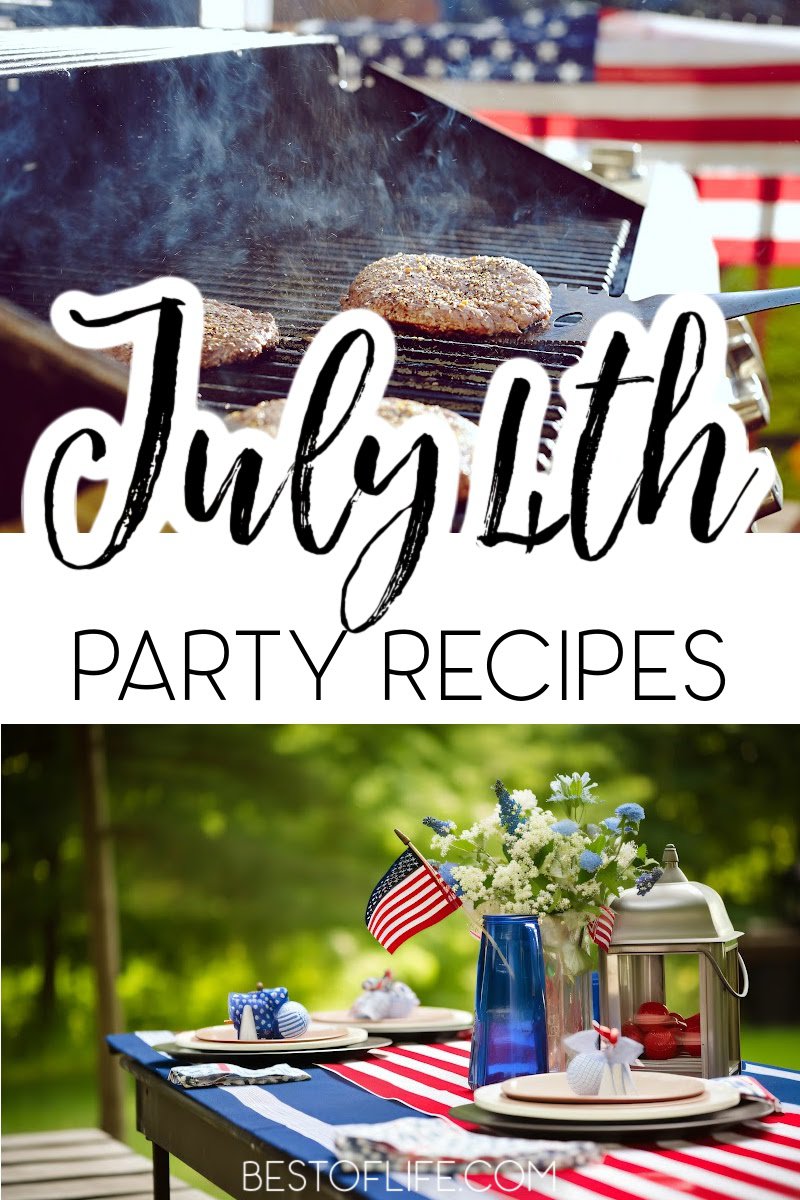 Barbecues are the way we celebrate patriotic holidays. We also use fireworks too but the food is most important. If you're hosting a July 4th party you will surely want to barbecue. There are so many July 4th recipes that can take your normal barbecue and turn it into a patriotic party.
Drive through just about any town in the country on the Fourth of July and you will surely smell multiple barbecues going on. Take your barbecue and turn it into a patriotic party that everyone will enjoy by using the best July 4th recipes for your patriotic celebration.
What does it take to turn a normal summer barbecue into a celebration of American freedom? Well, first it would help to throw the barbecue on July 4th. But you will also want to step up your recipe game with the best July 4th recipes.
Fourth of July recipes are ones that provide American tastes like buffalo wings from New York, southern sauces, and west coast freshness. Desserts and drinks can be made to represent the American flag using red, white, and blue colors.
The range of 4th of July recipes that you can choose from, and cover all sorts of bases, check all sorts of boxes, and will taste amazing.
July 4th Red White and Blue Recipes for Adults
There are a few things that are needed when kicking off a barbecue like drinks to keep people cool in the heat. But this is a party so the drinks don't have to be clean, they can be a little more aggressive.
Just make sure your July 4th recipes for drinks include some red, some white, and some blue.
Red White and Blue Drinks for Kids
Of course, drinks for adults are one thing but drinks for kids are an easier beast to handle. There are plenty of healthy and not-so-healthy drinks that can take on the color of the flag for kids.
These drinks are among the best you can provide to the younger guests at your party. A good Fourth of July party doesn't solely rely on the food. The food is the star of the show but you will need to set the stage.
You can set the stage by using these recipes as well as the decor and game ideas. This is a party after all, right?
Tried and True July 4th Recipes
Not every recipe needs to be red or white or blue. Instead, you can use some classic American recipes like pies and cookies. You may even find something magical in here that some people will find familiar and get excited to enjoy.
The sweet tooth is what we're after and we will cure it with a few simple recipes.
Dairy Free July 4th Cupcakes
Some guests might have food allergies, maybe even the host does. When food allergies come into play, it is the responsibility of the host to make sure their guests are taken care of.
Luckily, there are dairy-free recipes that can add some sweetness to your event. One of the best is the dairy-free cupcakes with a little patriotism sprinkled on top.
Patriotic Desserts
Cupcakes make for great party desserts. instead of an entire sheet cake, there can be dozens of individual cakes for each person at your party. But if you want to go above and beyond with desserts, you absolutely can.
All you need are some patriotic desserts that everyone will love.
More Delicious Red White and Blue Desserts
Sweet tooth still not cured? There are even more red, white, and blue desserts you can make. There is even a recipe that will let you get creative and add a dash of health.
We will need an air fryer to make this recipe. However, it is worth the purchase because air fryers are amazing.
More Patriotic Ideas
July 4th Decorations | Fourth of July Front Doors that Pop | You can add some patriotism to your home for the next patriotic holiday.
Best Fourth of July Facts to Know | There is more to the Fourth of July than you may remember from school. Let's refresh those memories.
Best Red White and Blue Nails – Designs to Love | Adding some color to your nails is one thing, adding some patriotic color is better.
Red White and Blue Drink Recipes with Alcohol | Get your drinks into the theme of your party with some red, white and blue cocktails.
Red White and Blue Drinks Without Alcohol | Just don't forget the kids will want in on the fun too. You will need some recipes without alcohol.