Inspirational Christmas Quotes That Spark Holiday Joy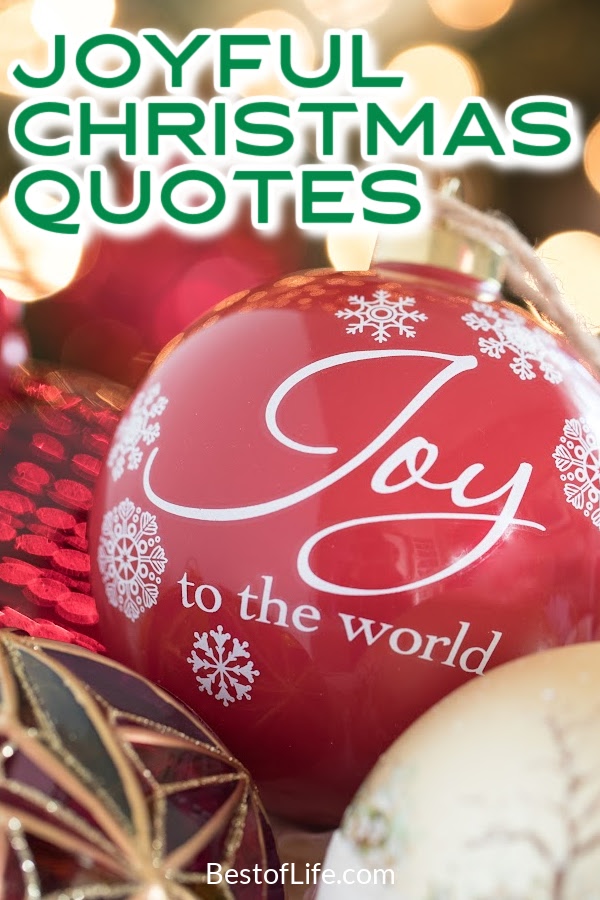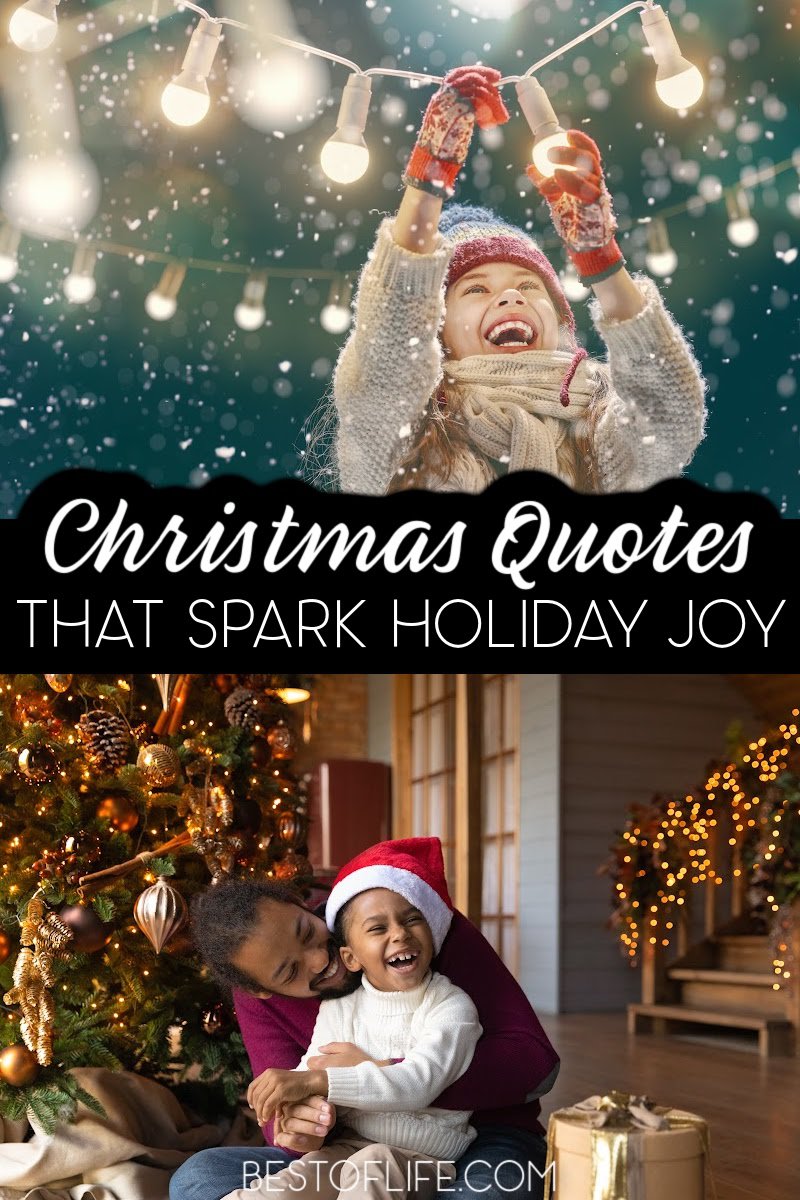 Sitting by a warm fire, Christmas tree lights in the background, and enjoying a warm cup of hot chocolate is holiday joy. But holiday joy doesn't look the same for everyone. We need to find our own ways of exhibiting holiday cheer with inspirational Christmas quotes that spark holiday joy.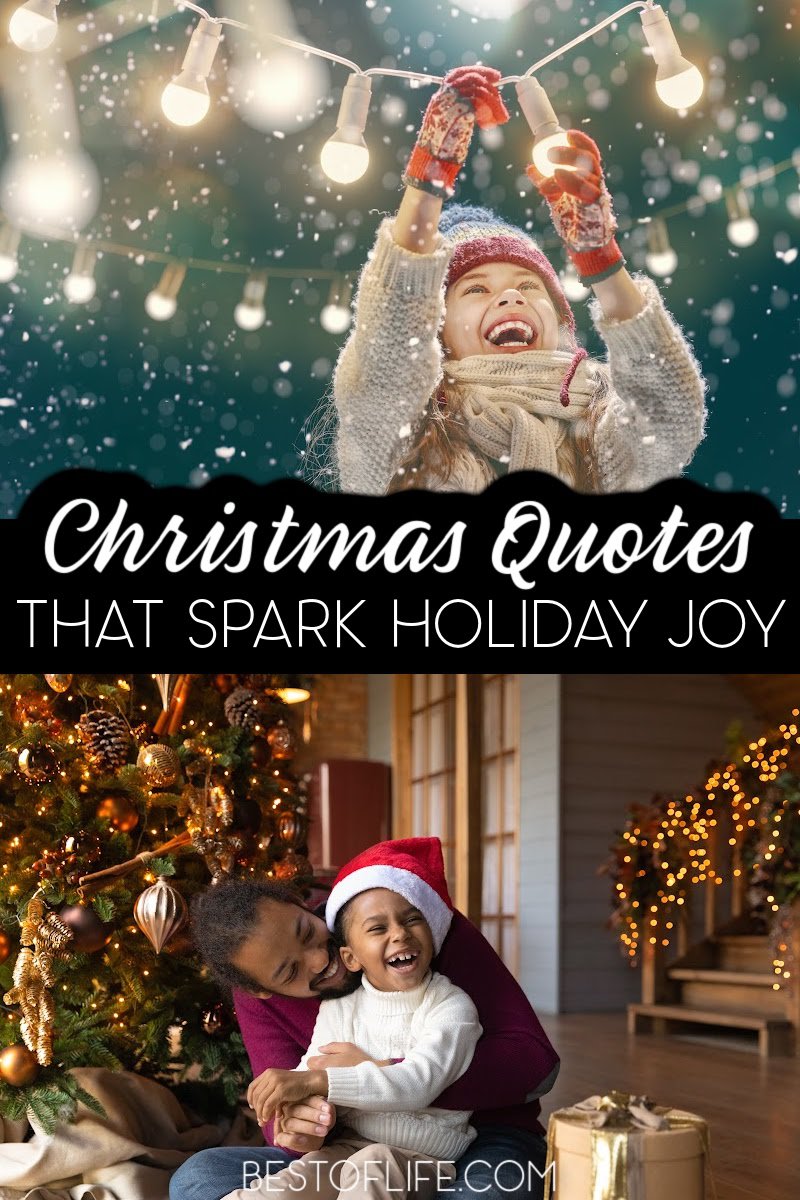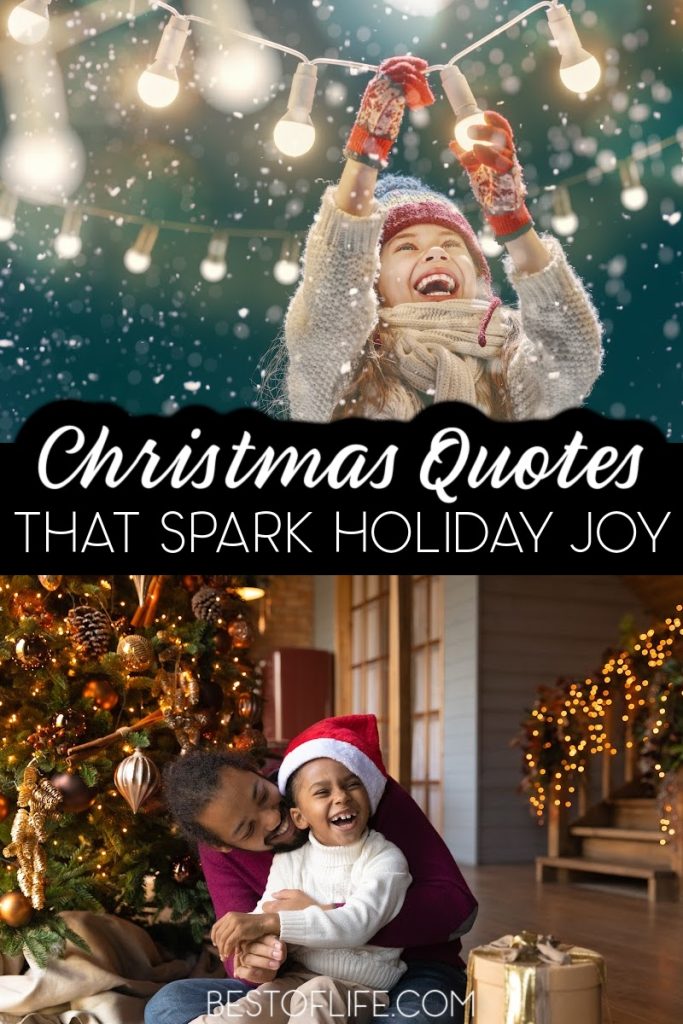 Inspirational Christmas quotes can spark holiday joy for kids and adults who need a dose of holiday spirit. The holidays come around once a year which would make you think it's easy to get into the spirit.
However, the holidays come along once a year, every year. We can easily get bored with the idea of the holiday season. Of course, traditions keep us going and might get us excited.
Putting up the tree, hanging the lights, and shopping for family and friends can all help us stay happy and full of glee. We love the smells and the flavors of the season as well. Who doesn't enjoy the smell of a tree in the house and holiday cookies being baked in the oven?
But holiday sadness is just as real. We can outwardly be the town's closest thing to a Santa, but inside we just can't wait for the season to end. Then there's the stress that comes with the traditions.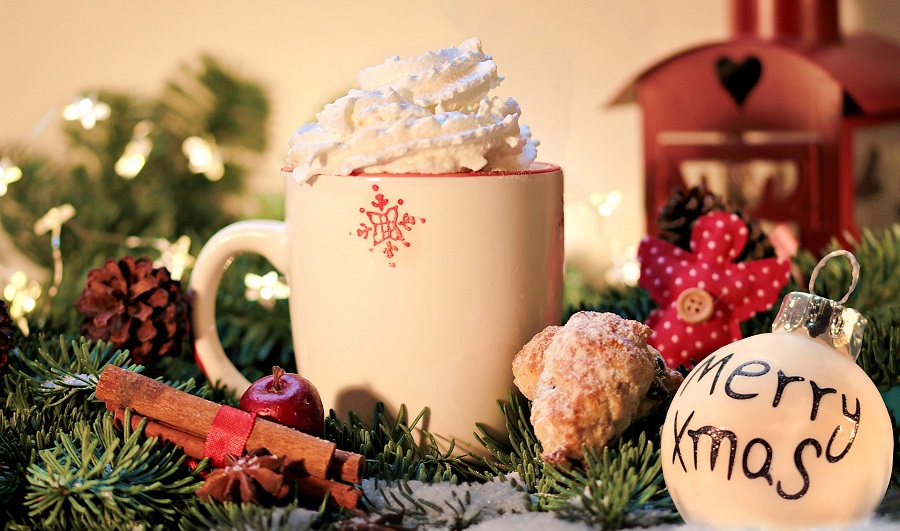 We all have had to deal with the stress of not knowing what to get someone for Christmas or getting the decorations down from the attic without breaking anything. These are just common stressors, there are plenty of other things that are more centralized.
What we are going through in our lives doesn't just disappear because it's December. Instead, those problems seem to amplify for some because there is a sense of time running out that comes with the last month of the year.
But we should not be stressed about the holiday season; that's not what it's about. The holiday season is about celebrating loved ones in your life, celebrating yourself, and looking back on the year at fond memories that will live on forever in your heart.
It is time to be reminded of what the holiday means and maybe have a laugh or two along the way with Christmas quotes that spark holiday joy.
Inspirational Christmas Quotes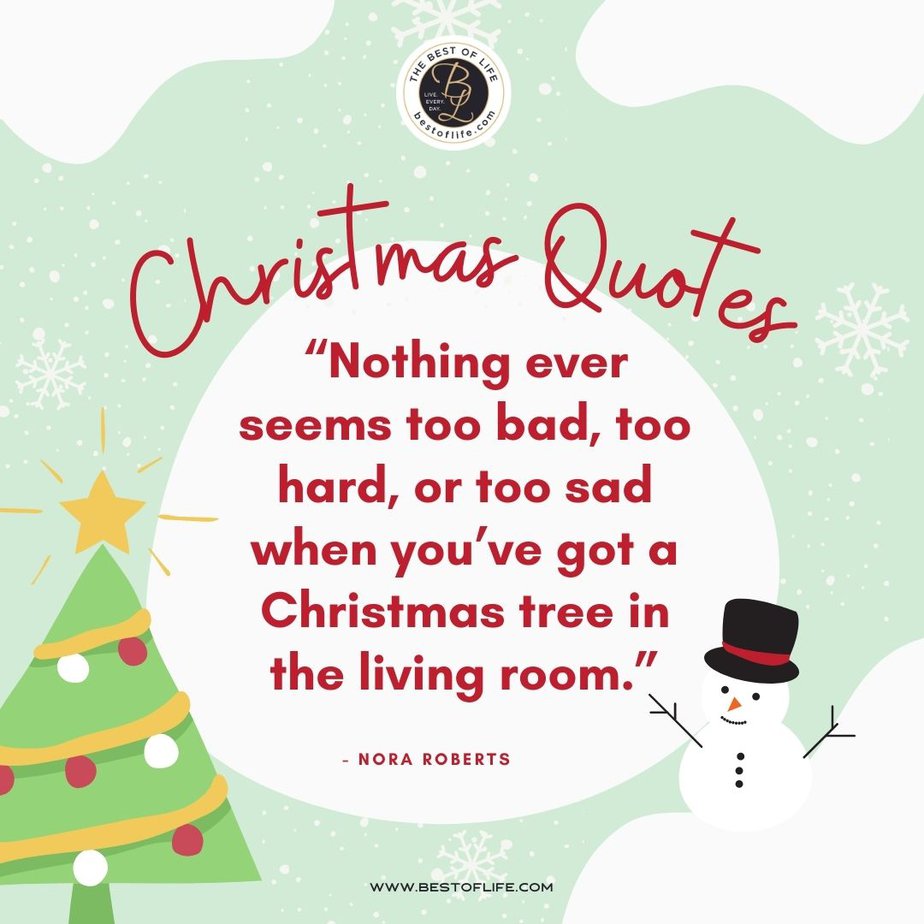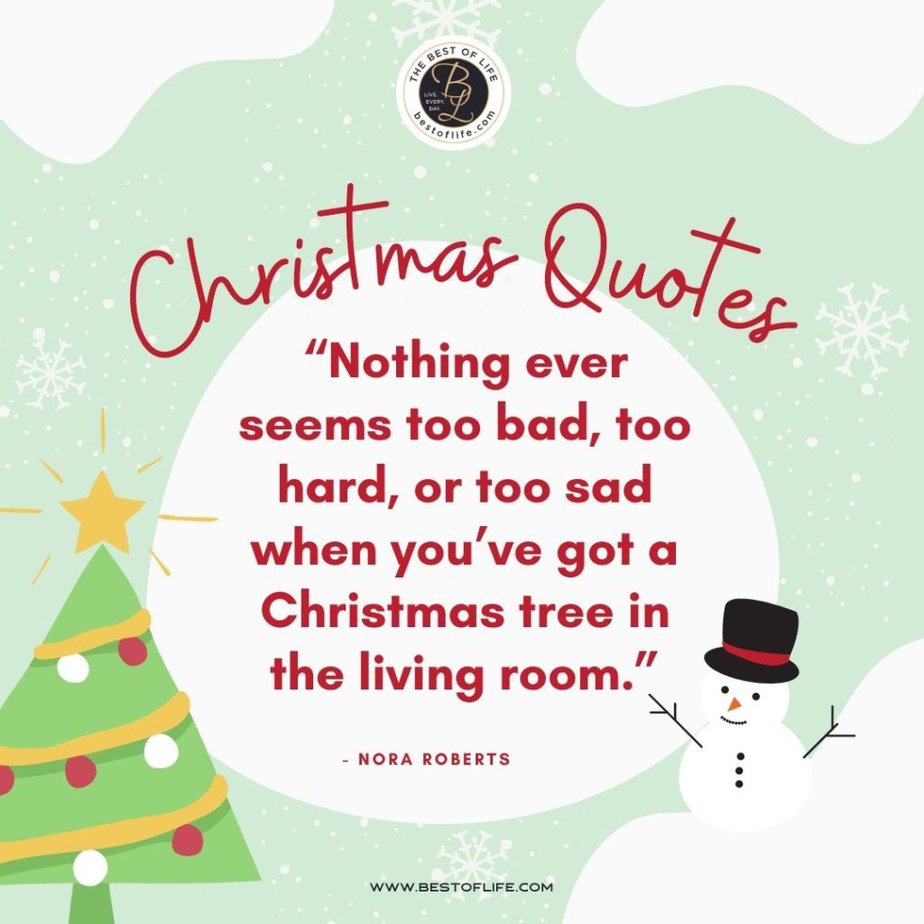 "Nothing ever seems too bad, too hard, or too sad when you've got a Christmas tree in the living room." -Nora Roberts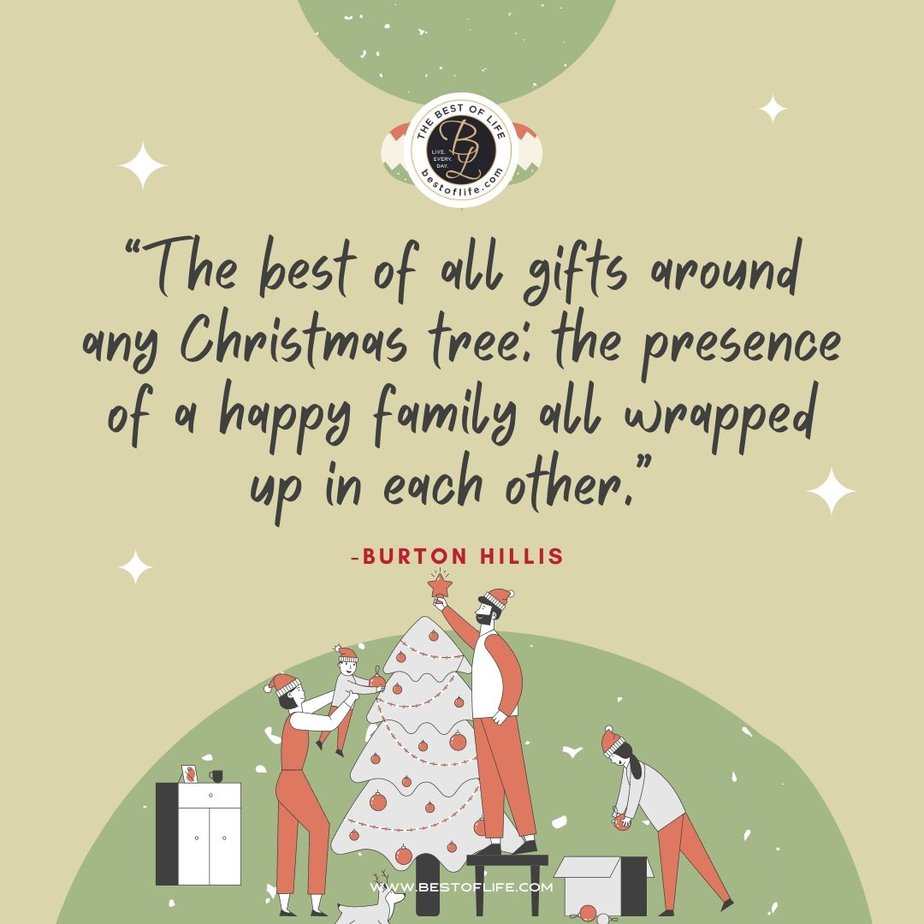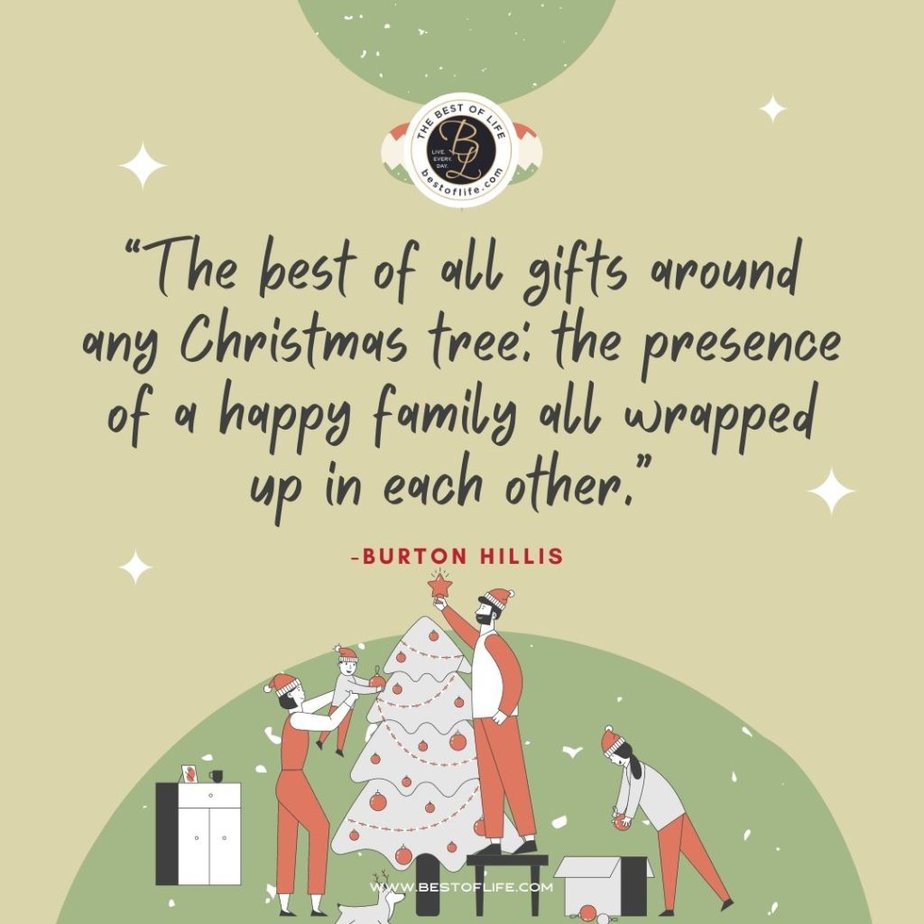 "The best of all gifts around any Christmas tree: the presence of a happy family all wrapped up in each other." -Burton Hillis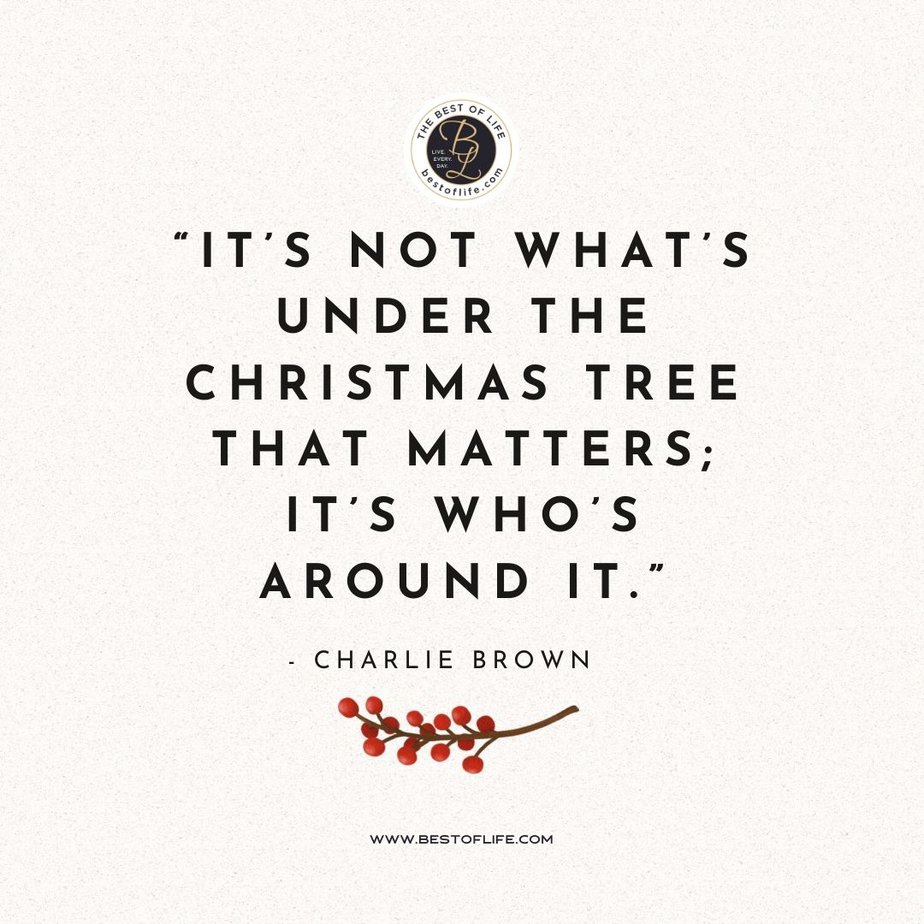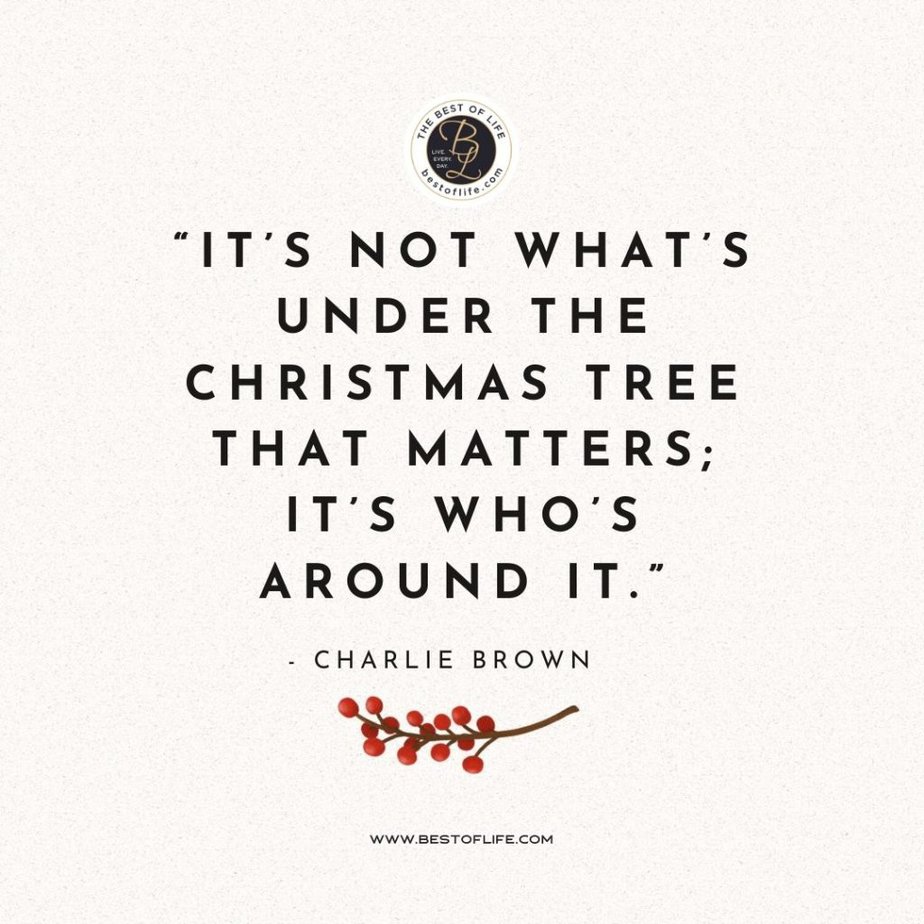 "It's not what's under the Christmas tree that matters; it's who's around it." -Charlie Brown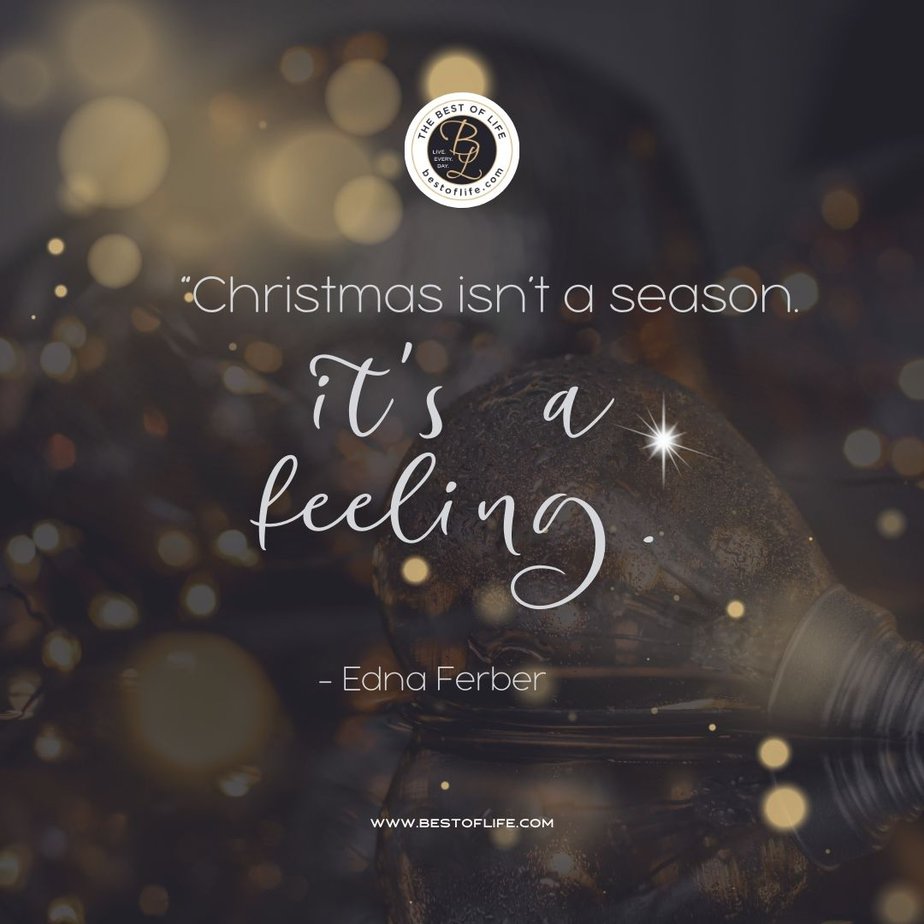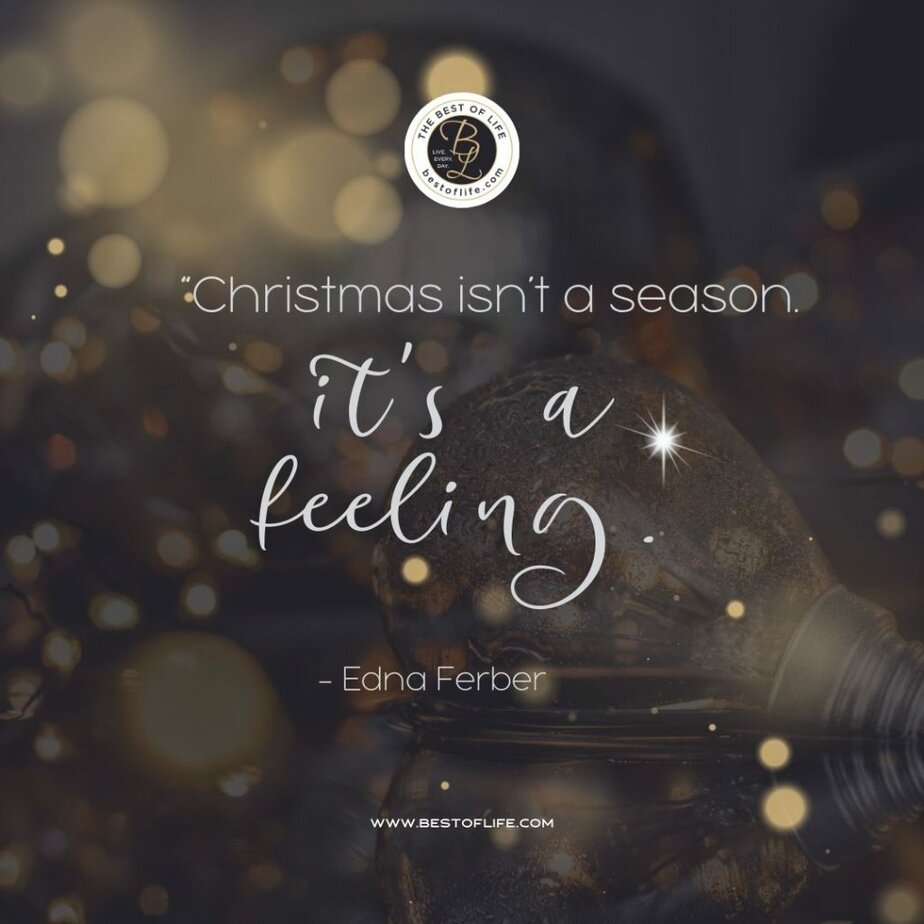 "Christmas isn't a season. It's a feeling." -Edna Ferber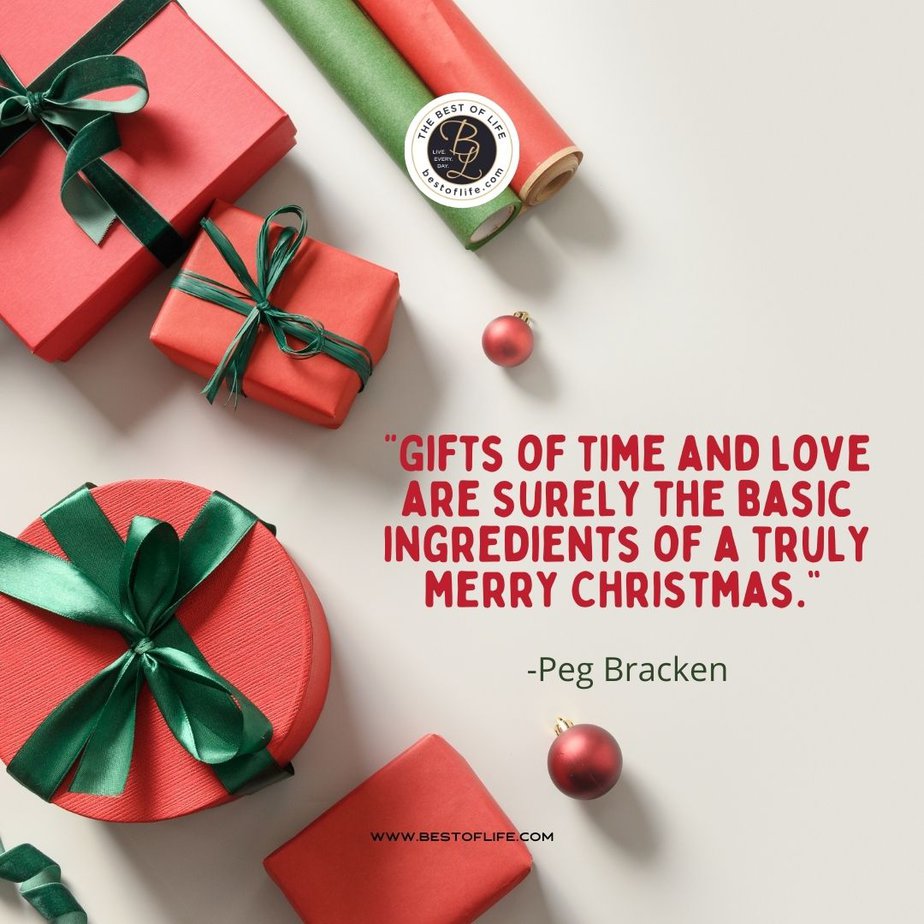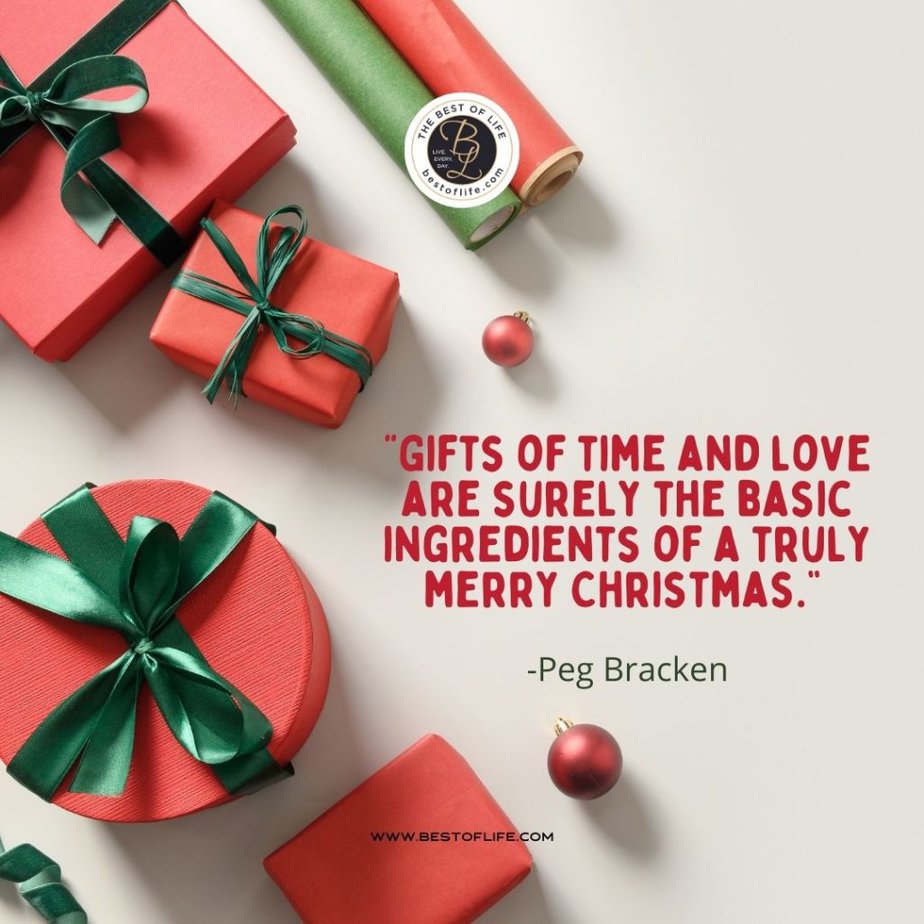 "Gifts of time and love are surely the basic ingredients of a truly merry Christmas." -Peg Bracken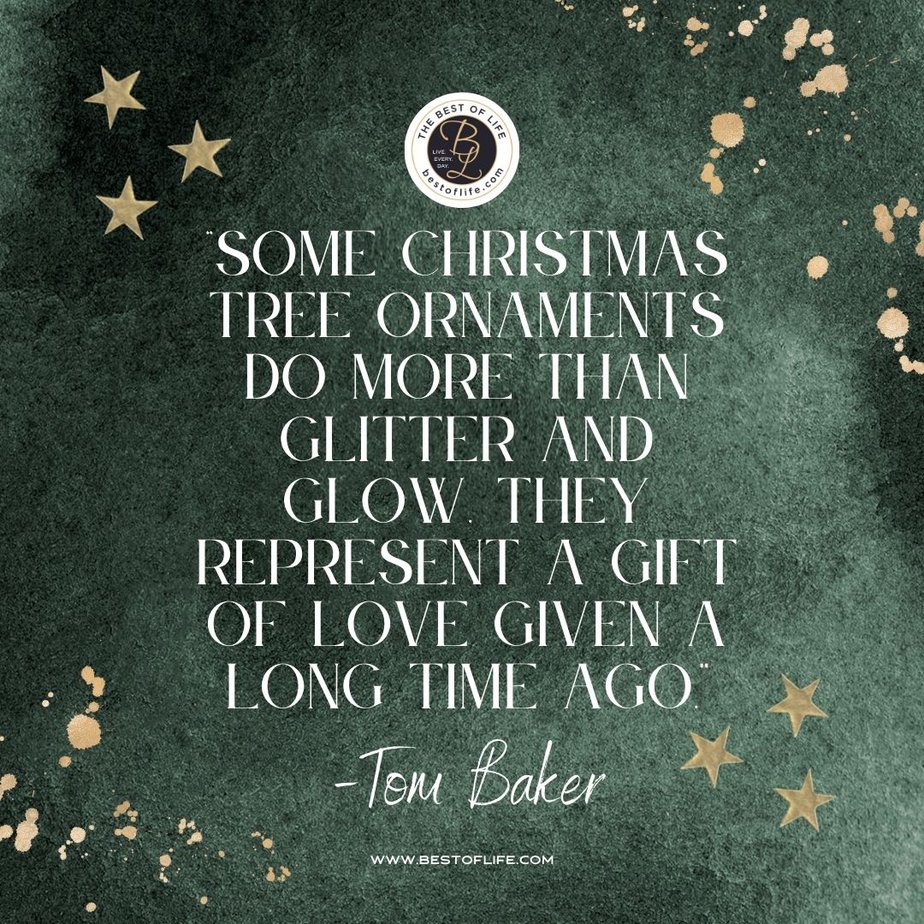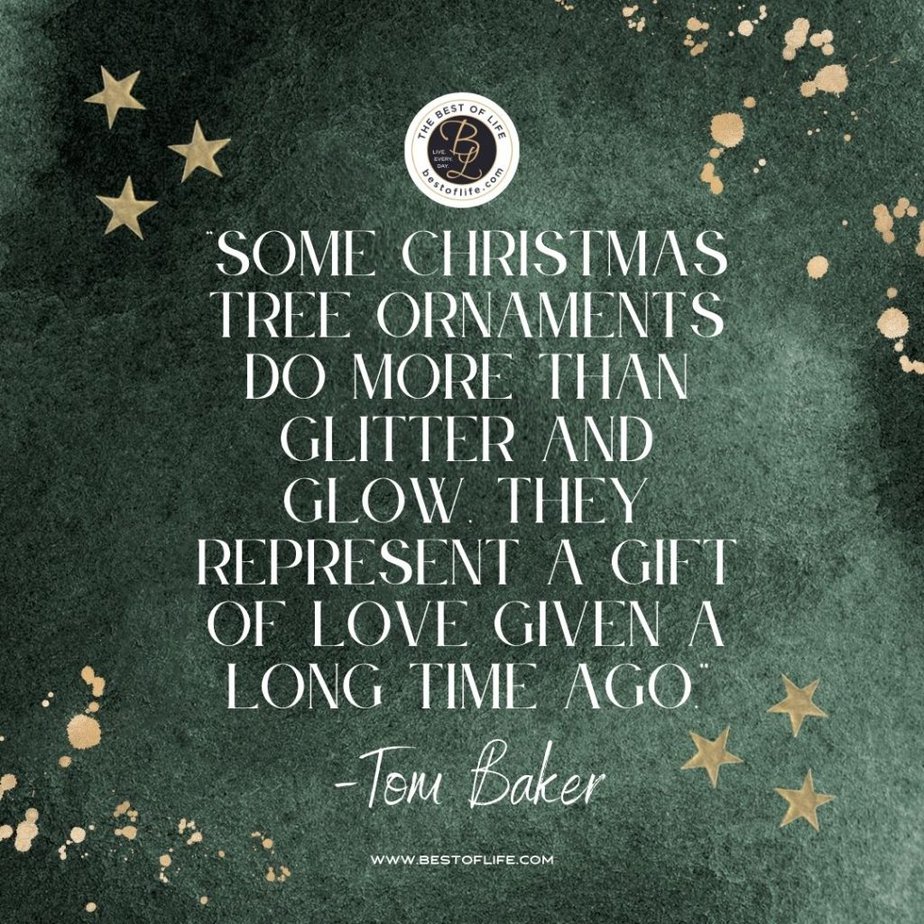 'Some Christmas tree ornaments do more than glitter and glow. They represent a gift of love given a long time ago." -Tom Baker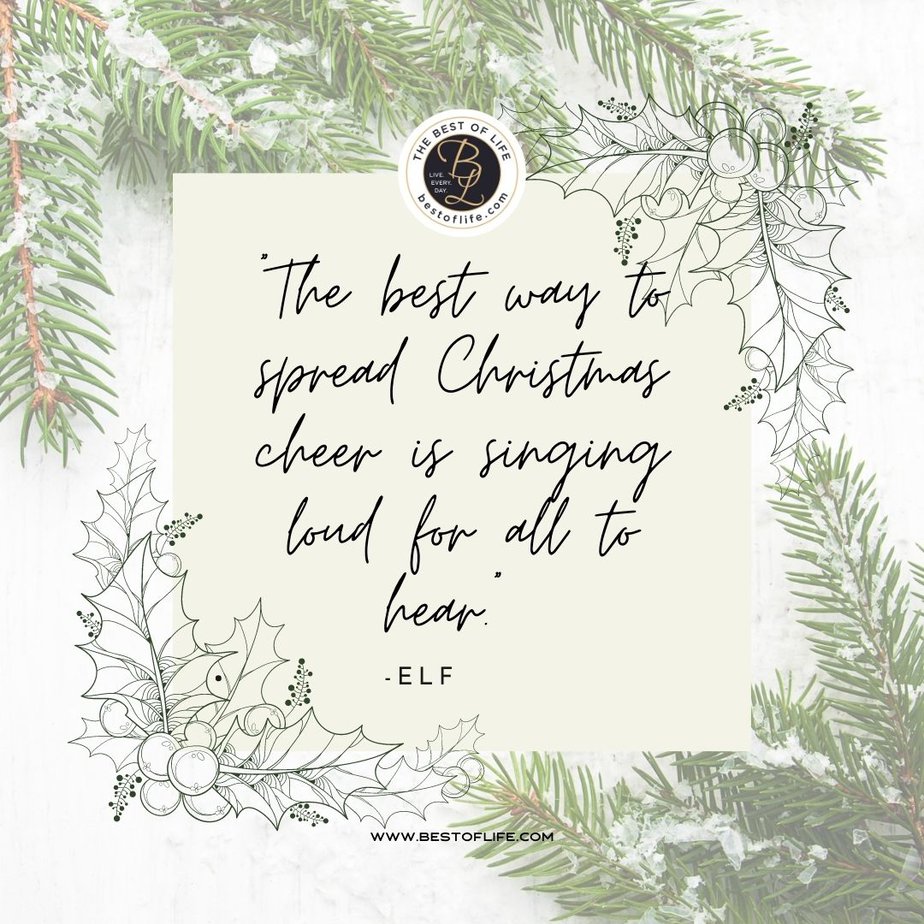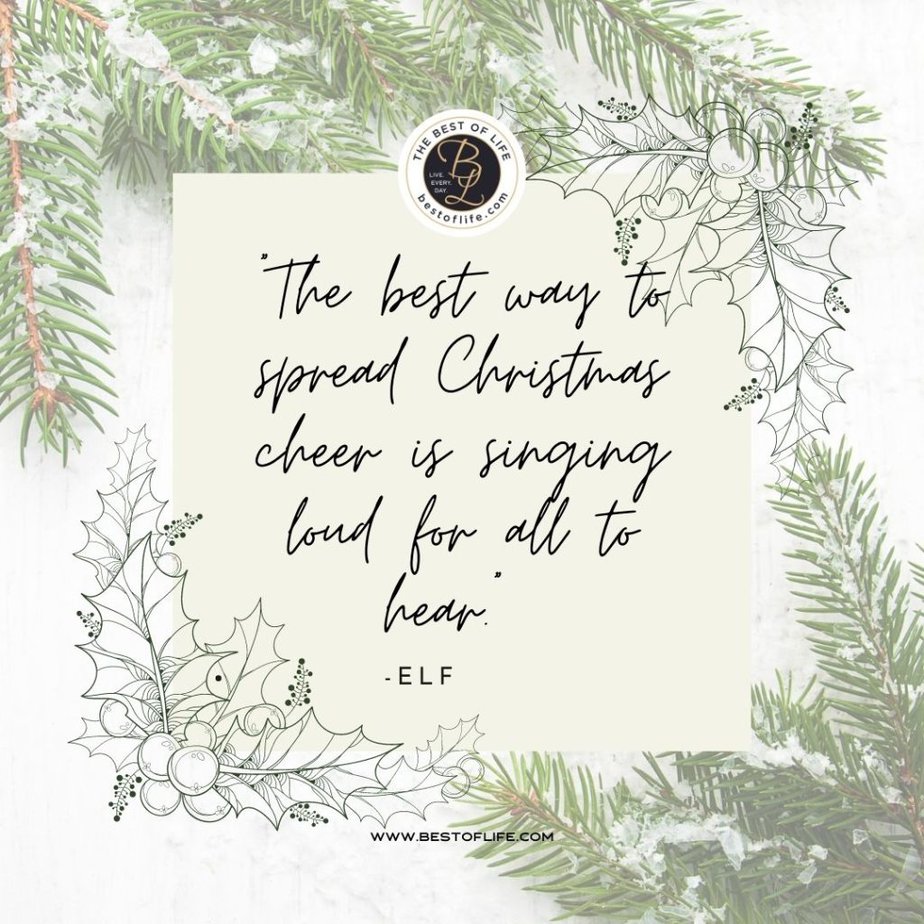 "The best way to spread Christmas cheer is singing loud for all to hear." -ELF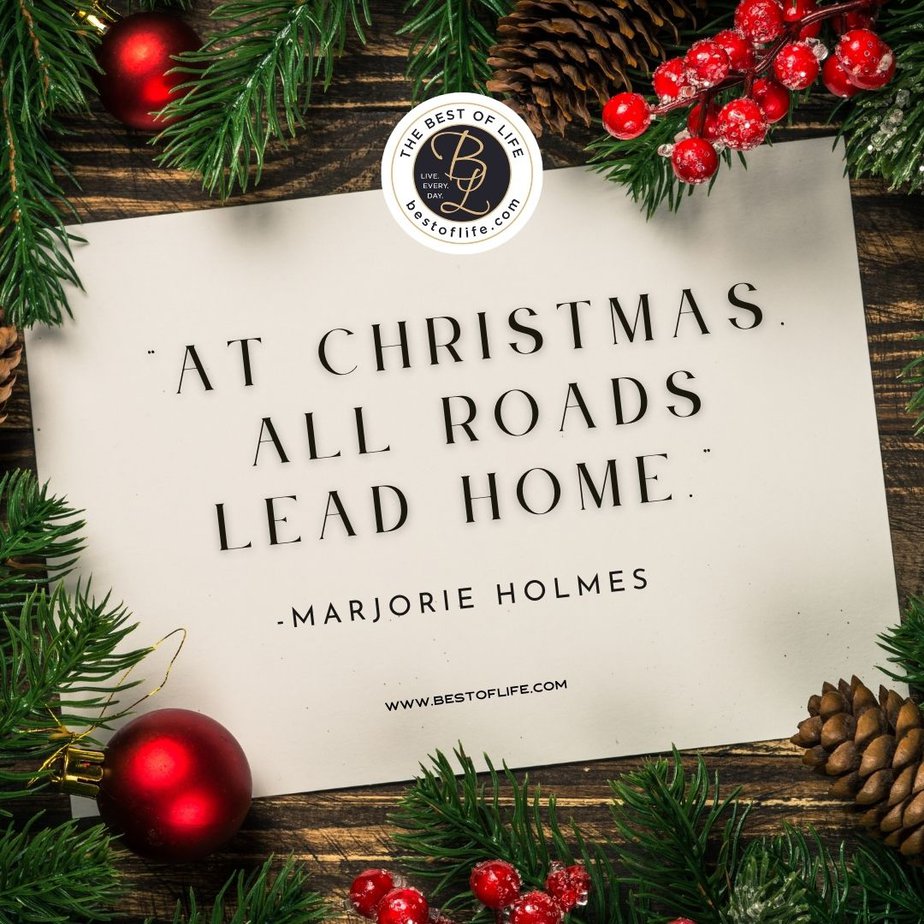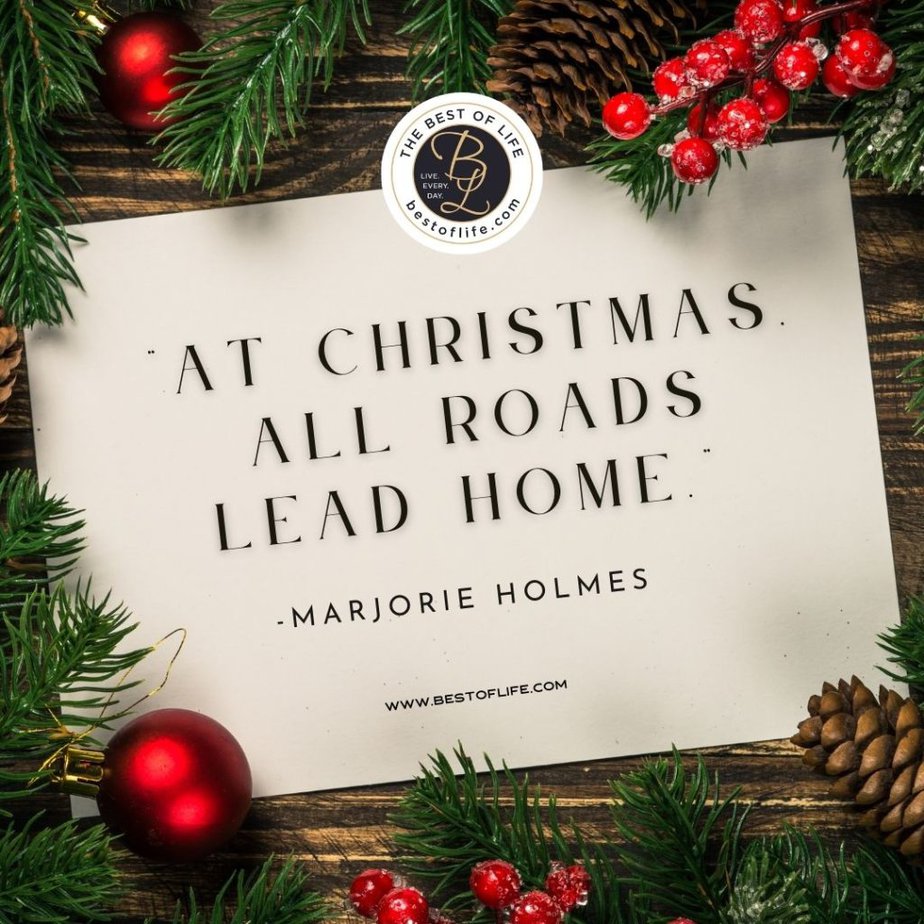 "At Christmas, all roads lead home." -Marjorie Holmes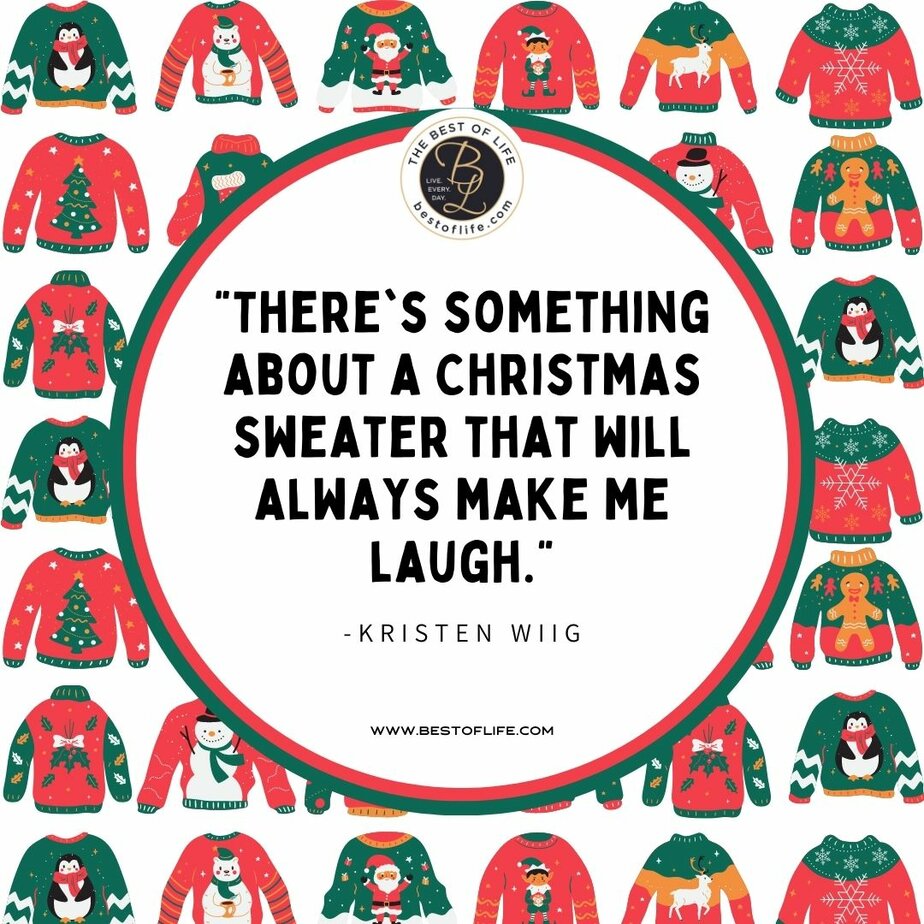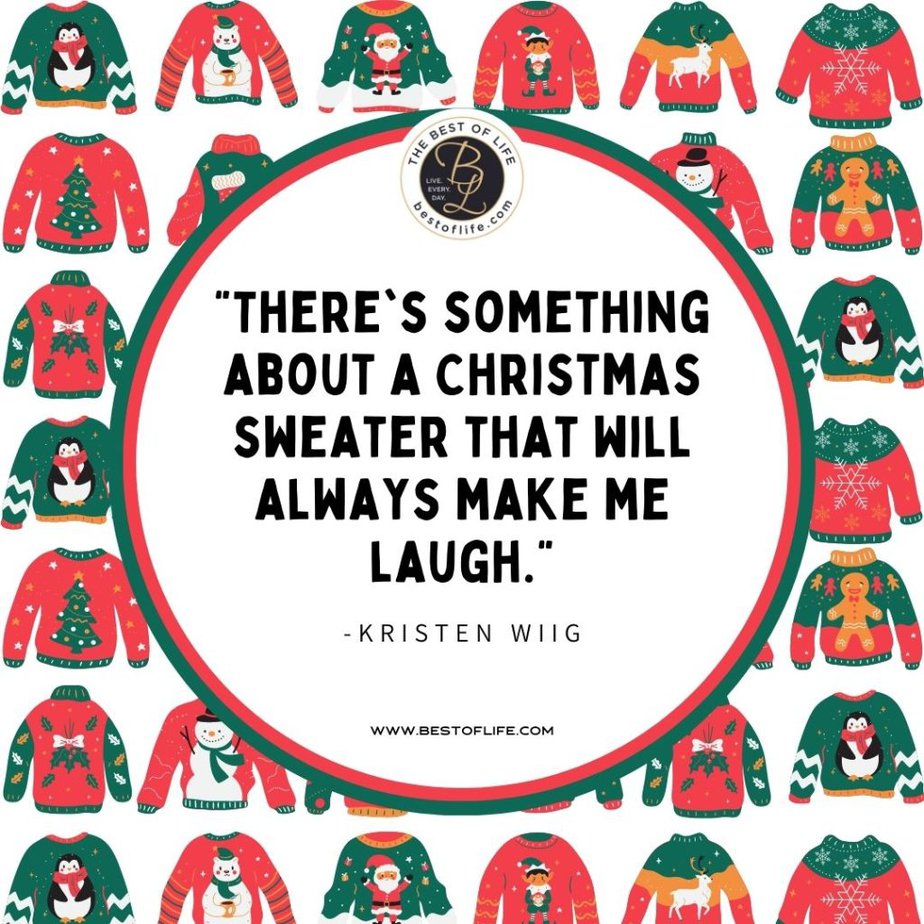 "There's something about a Christmas Sweater that will always make me laugh." -Kristen Wig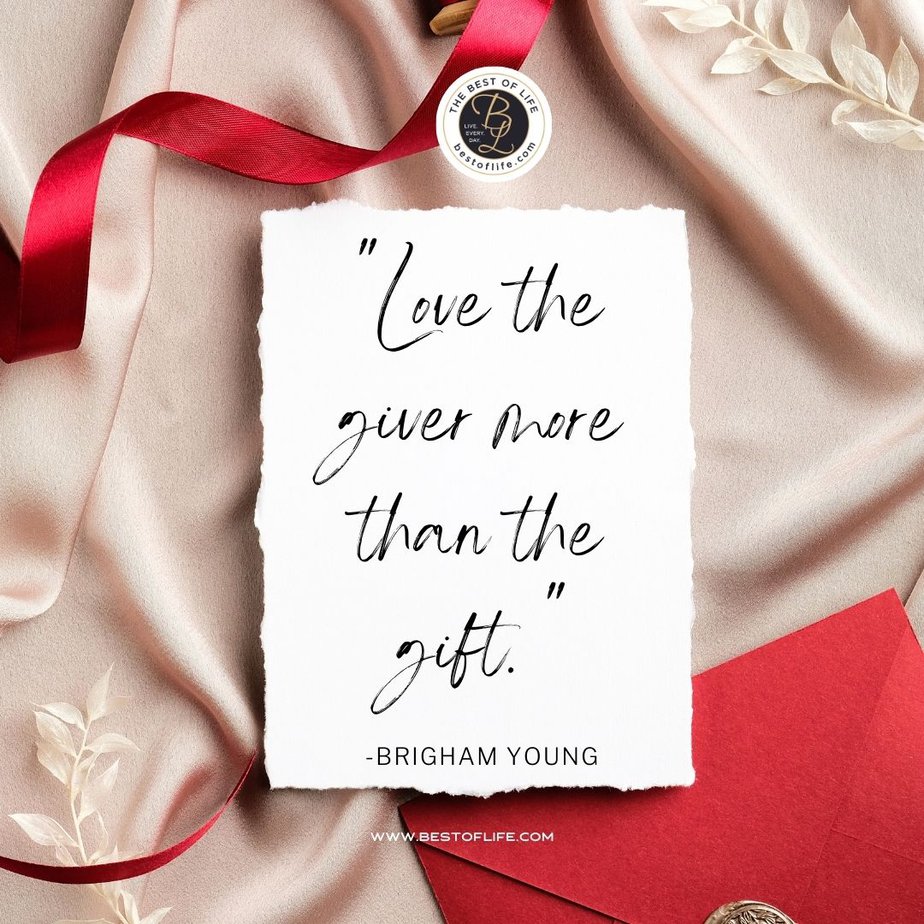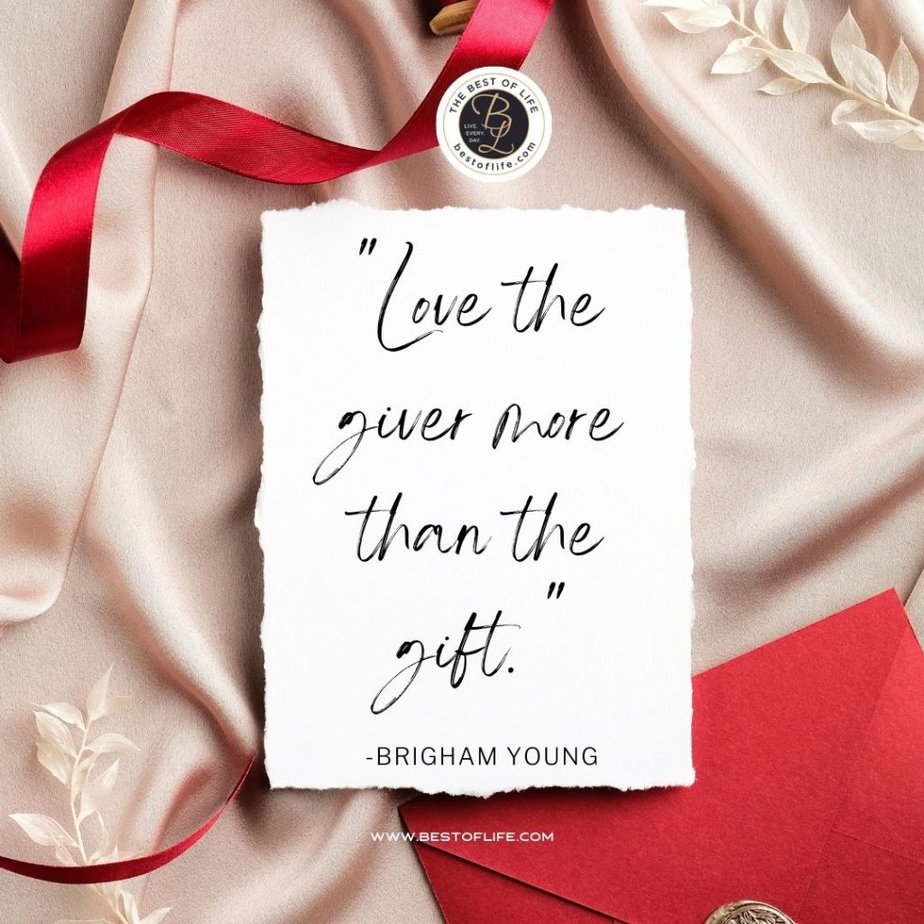 "Love the giver more than the gift." -Brigham Young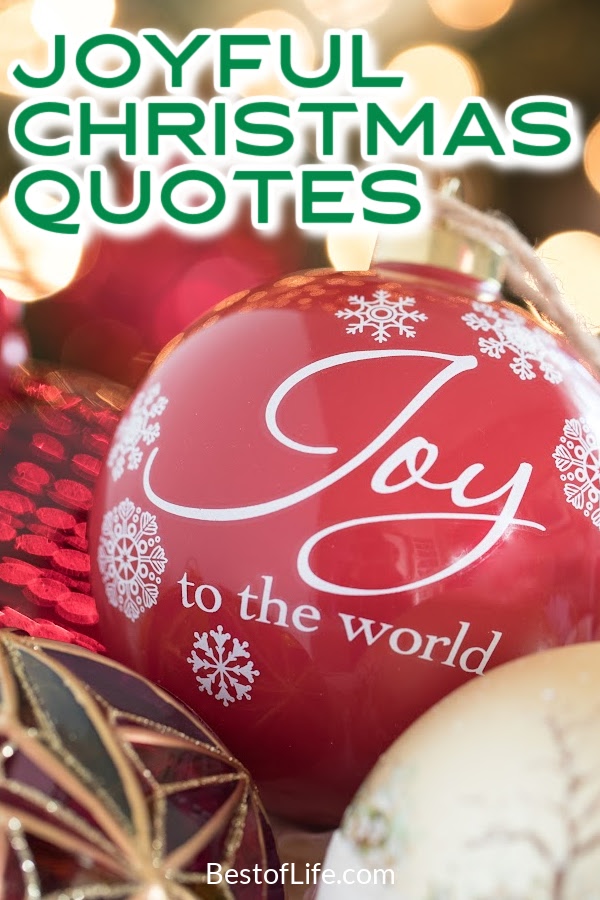 More Christmas
DIY Christmas Decor Ideas | You can also use some decor to help get you in the mood.
Homemade Spiked Eggnog with Bourbon Recipe | But if all else fails, there's always bourbon.
Christmas Morning Punch Recipes Kids Will Love | Kids will want something to drink, too; just leave the alcohol out.
15 Free Christmas Printables | Printables could make getting in the spirit of the holidays cheaper.
Best Christmas Quotes from Movies | There are just so many things to say about Christmas.