New Year's Eve Quotes | Love Quotes for Couples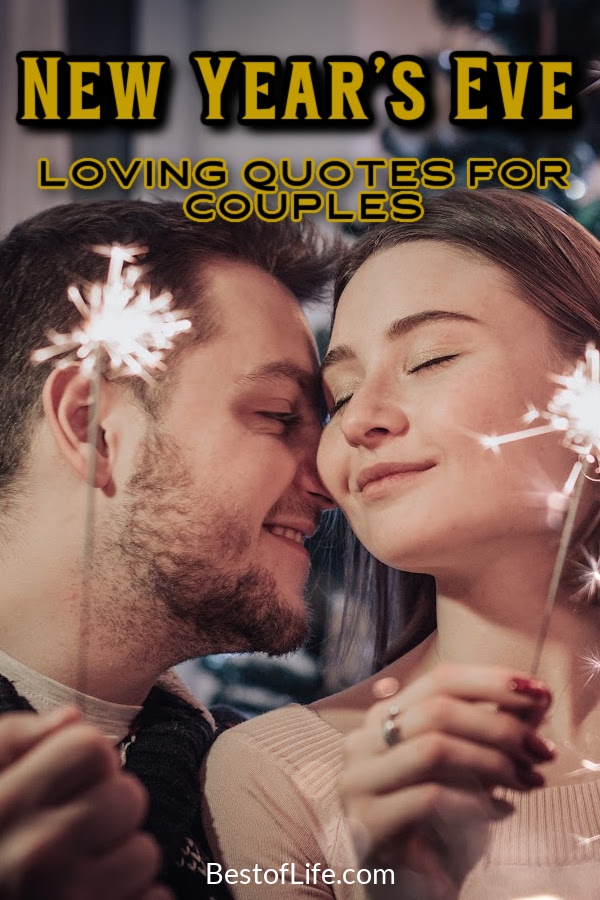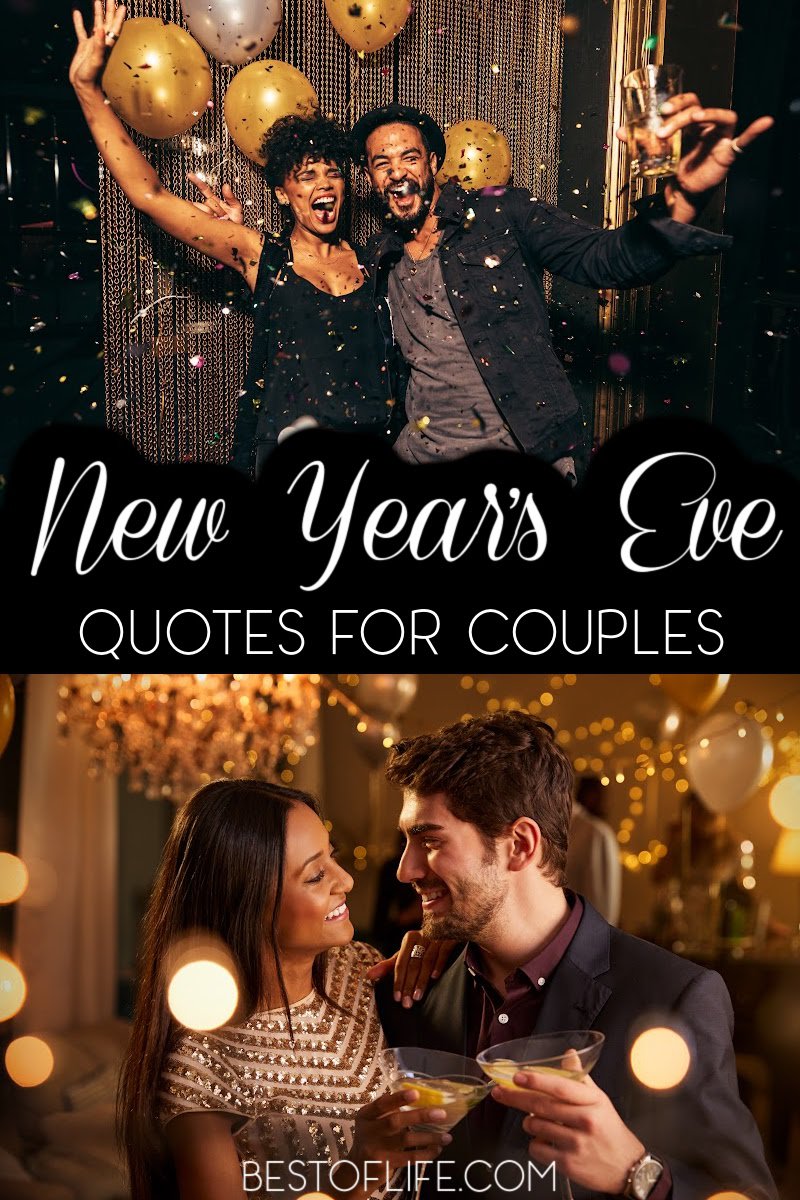 New Year's Eve is the only holiday that ends with not only fireworks but a kiss during those fireworks. What is it we say we see when we kiss the one we love? Fireworks, New Year's Eve fireworks. That is why the best New Year's Eve quotes are about love and about couples.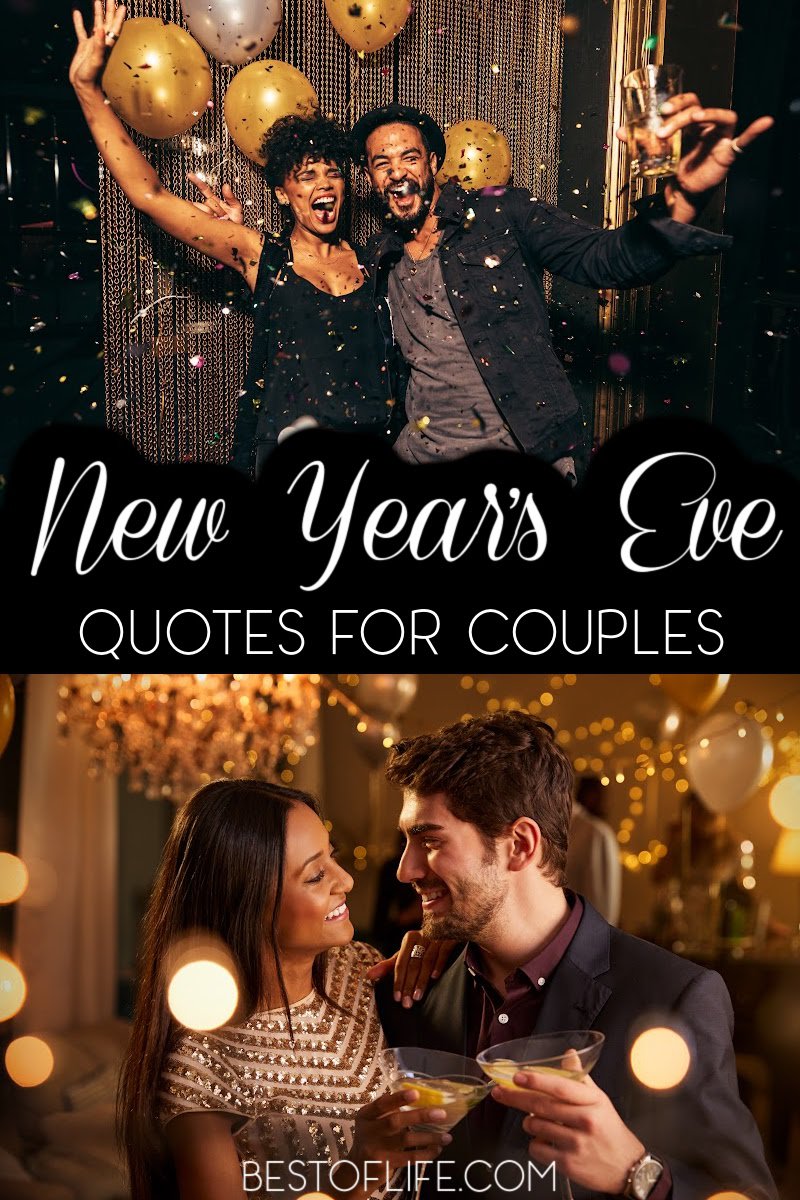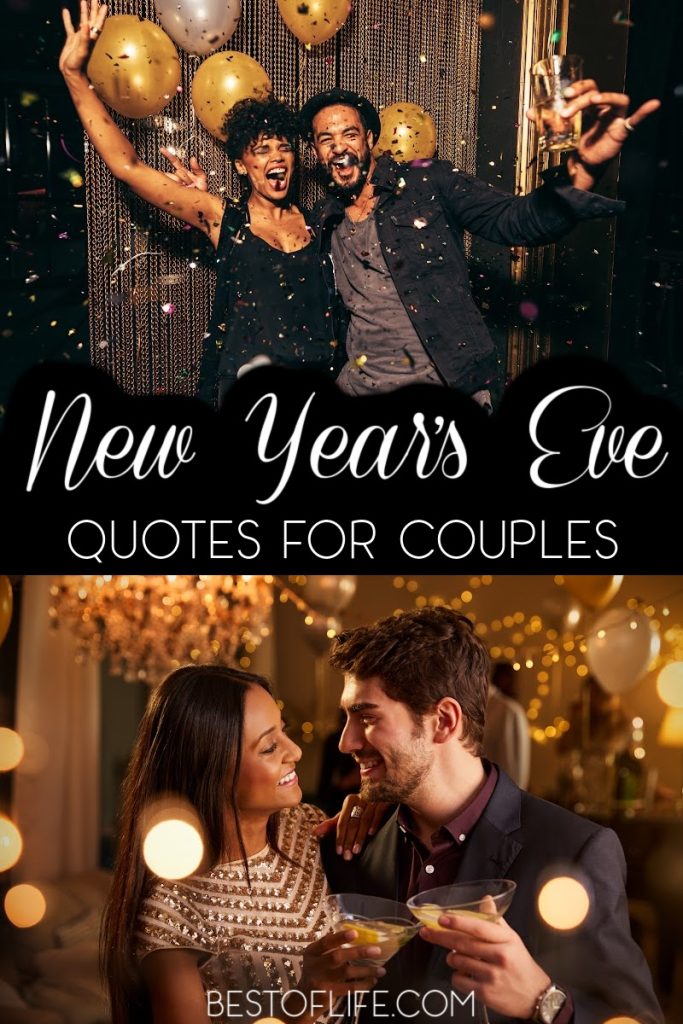 Every holiday is the perfect time to spend with your significant other. But there are two holidays that are more romantic than others. Valentine's Day is an obvious one; it is literally made for couples. But New Year's Eve is another one.
Ring in the new year with the one you love with these New Year's Eve quotes that celebrate couples, love, and hope for another amazing year. You can use New Year's Eve quotes for many different things. You can use them to inspire your way into the new year or motivate yourself to stay on target with a New Year's goal.
In fact, you can even use these quotes as champagne toast. But more importantly, you can use these quotes to express love for your significant other. We don't know the exact origin of the kiss tradition on New Year's Eve. However, you could say the strong bond between two people is represented by that kiss.
Those two people kiss as a way to honor that relationship into the new year. That is why we could use some romantic New Year's Eve quotes.
New Year's Eve Quotes
Take it and return it: The kiss of love.
I can't believe I have this amazing life with you by my side. Cheers to another year of growing, loving and persisting. Happy New Year!
It's not just another New Year when I'm with you.
Together forever with love, respect, and devotion – that's us.
You are all the reasons I need to celebrate New Year.
Let the troubles of the past year be left behind as we look forward to a new year filled with love and fresh opportunities.
Of all the New Year resolutions I made, loving you was the only one I managed to keep. Tonight, I will renew that promise as we celebrate another new beginning.
My only wish for the new year is that our love continues to shine like the moon, stars and the sun.
May this new year strengthen the bonds of our love to match the strength of the shoulders I lean on for support.
My New Year's resolution is to be the light that protects you from the darkness in the new year.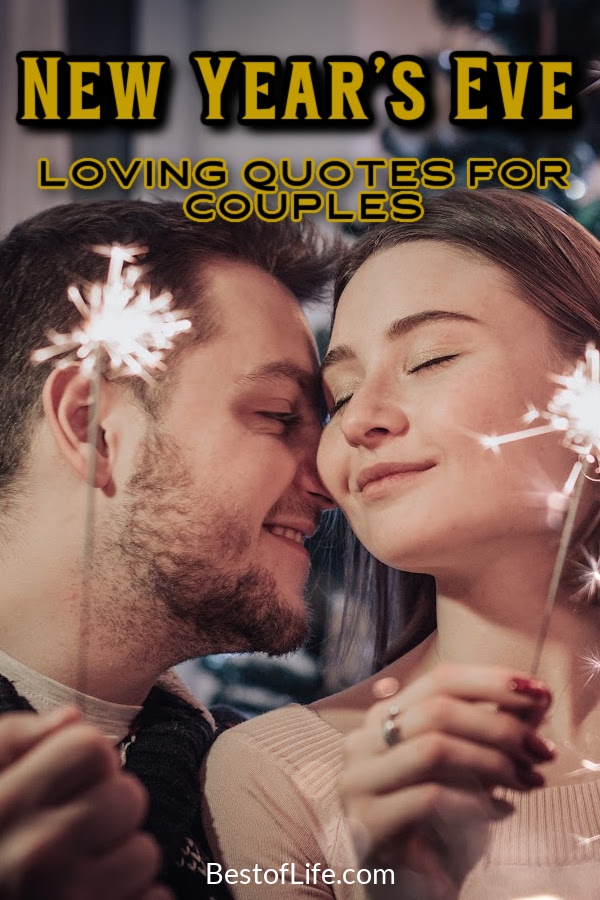 More Quotes
New Year's Eve Toast Quotes that are Funny and Inspiring | Making a toast on New Year's Eve is part of the tradition. But let's make the words we say count this time.
10 Positive Quotes to Live by for Couples | Entering a new year on a positive note is important for us all. Especially as it pertains to any relationships, we may hold dear.
11 Happy Summer Fun Quotes to Add a Smile to Your Day | Summer is going to be warmer and brighter this year because we have some quotes to help make that happen.
Short Quotes About Happiness To Brighten Your Day | Quotes don't have to be lengthy to be positive or to make an impact.
Quotes About Surrounding Yourself with Happiness | Let's make it a point to surround ourselves with happiness this year.