25 Green Bean Casserole Recipes to Entertain with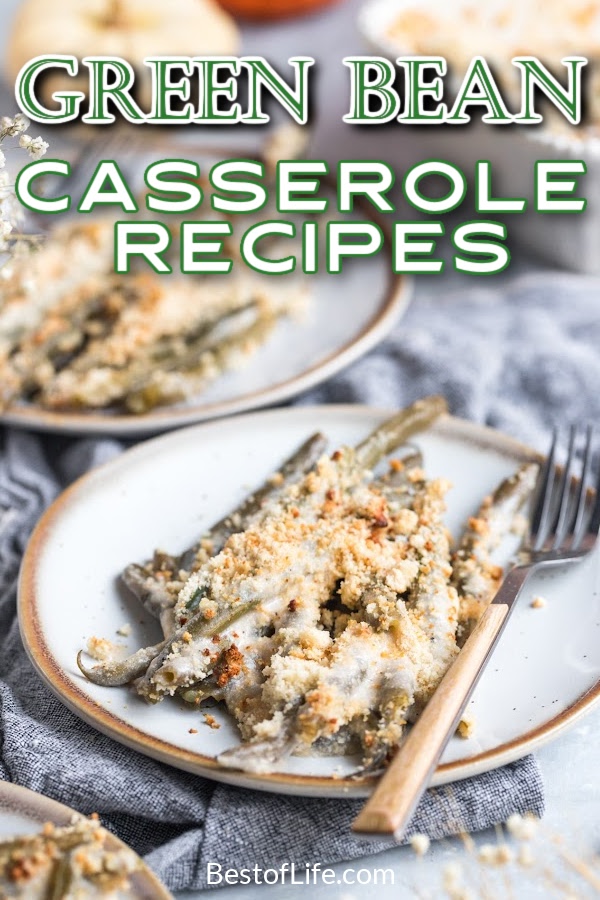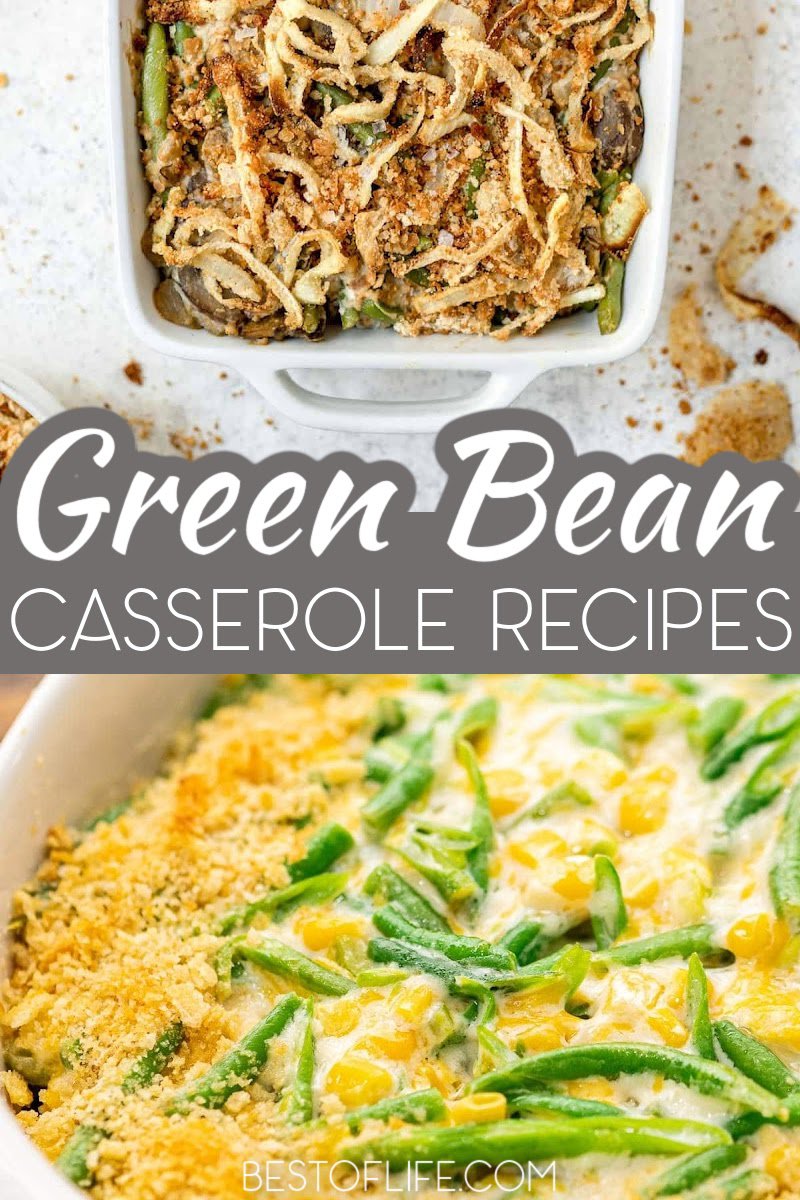 Over the years, many different incarnations of the green bean casserole have been created. While casseroles have become a big part of Thanksgiving dinners, they can be made at just about any time. Instead of waiting for the right time of year, all you need is the best green bean casserole recipes.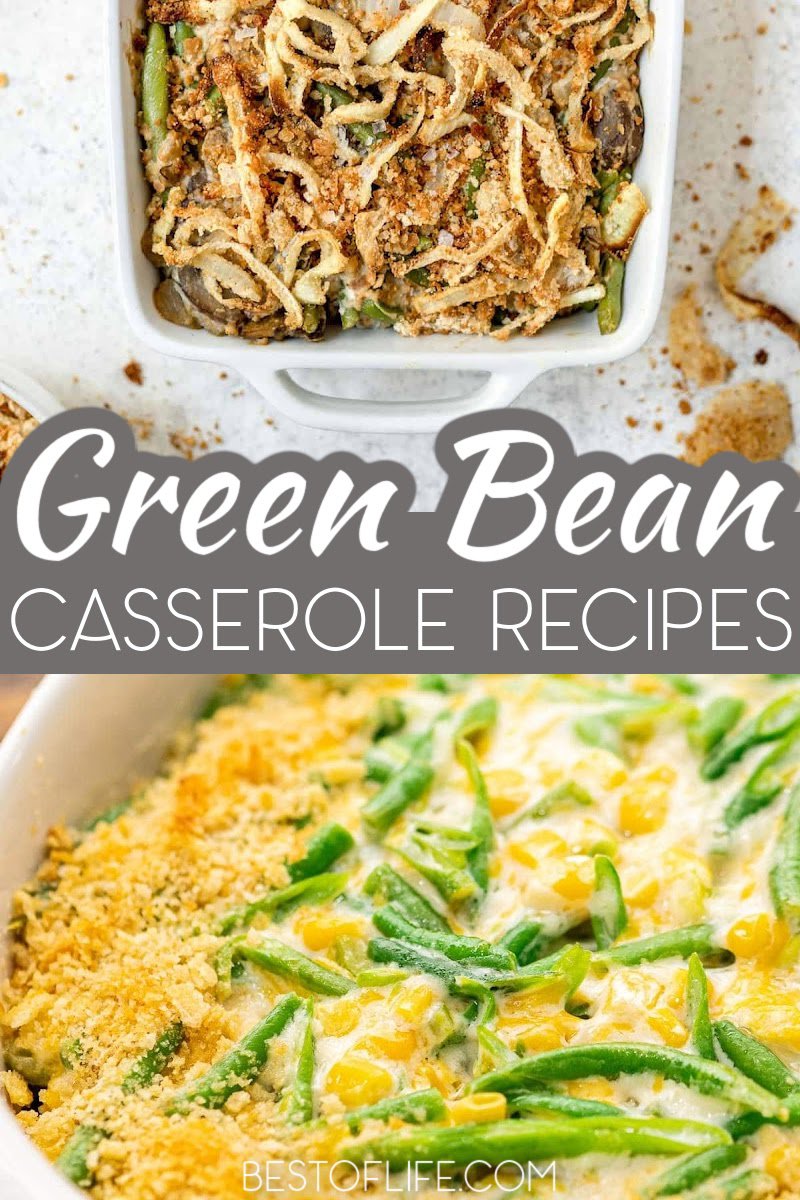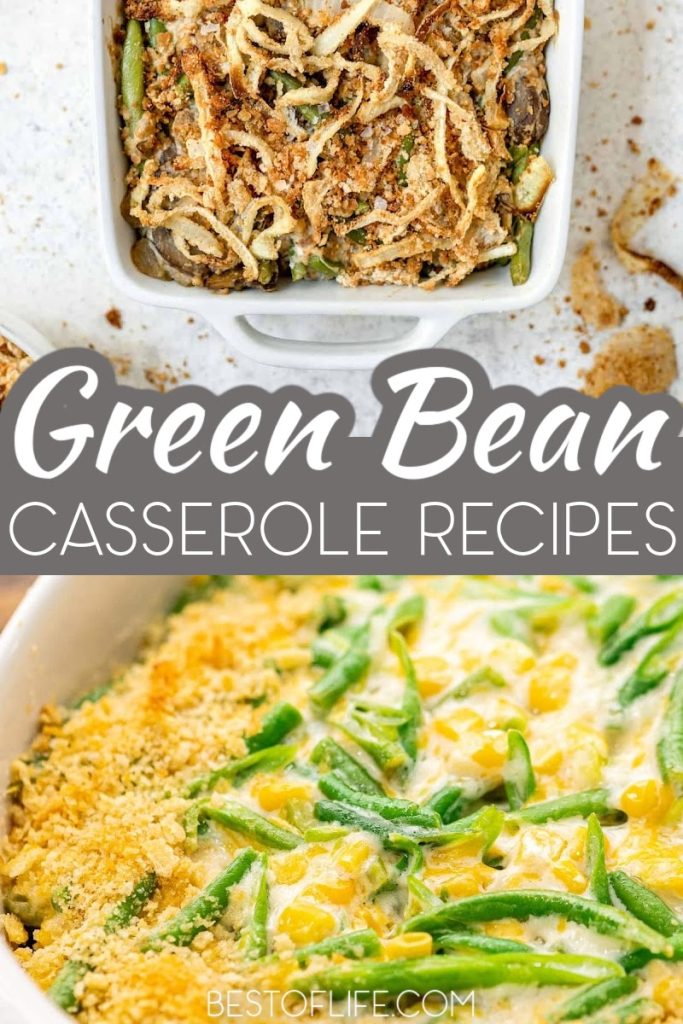 Casseroles were created by Campbell's in 1955 and ever since their popularity has grown. One of the most popular casseroles is the green bean casserole. Green bean casserole recipes are a staple side dish when entertaining, especially during the holidays!
Alone, the green bean isn't very impressive. But there are recipes that can turn the green bean into something magnificent. In fact, with the best recipes, green beans can be turned into something the whole family wants seconds of.
Most of these recipes, green bean casserole recipes, can be made in large quantities, making seconds a breeze. Whether you need to entertain a large group of hungry family and friends or just want to make enough for a small group. The best green bean casserole recipes are a sure-fire winner for your holiday meal.
The Best Green Bean Casserole | Life in the Lofthouse
Cracked Out Green Bean Casserole | Plain Chicken
Crock Pot Green Bean Casserole | Slow Cooker Kitchen
Vegan, Gluten Free Green Bean Casserole | Hummusapien
Cheesy Green Bean Casserole | Spicy Southern Kitchen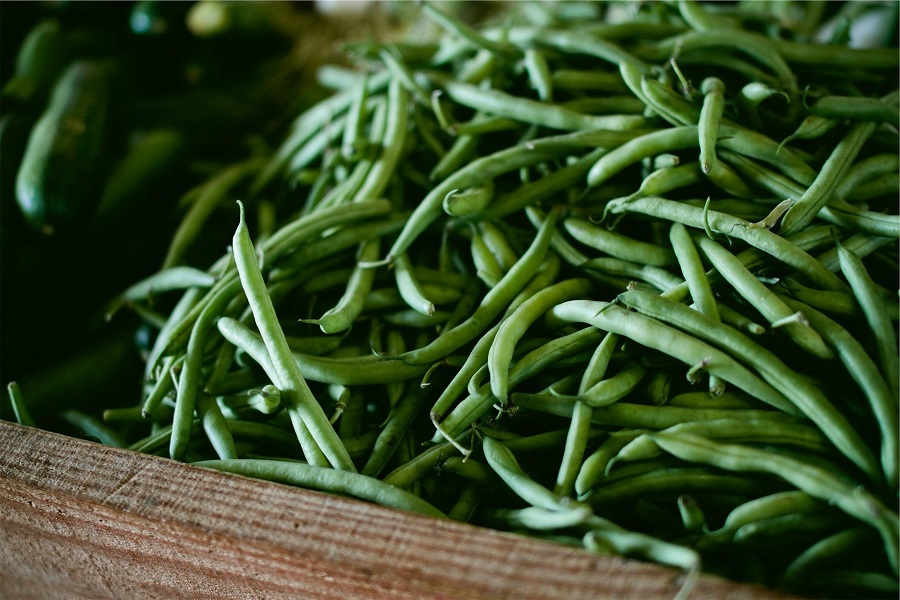 Tips for a Crispier Topping
Green bean casserole always comes with a nice, browned, crispy topping that brings the whole dish together. In fact, some people have extra toppings just to get that extra crunch. But sometimes, the topping comes out soggier than we want.
The topping might come out soggy because the casserole itself has too much moisture. Add some flour to the casserole and mix it up a bit to thicken the sauce and remove the moisture. This will also keep the topping on top.
Ham and Green Bean Casserole | My Recipe Magic
Low-Calorie Green Bean Casserole | The Fit Housewife
Bacon Green Bean Casserole | Buns in My Oven
Green Bean Corn Casserole | Julie's Eats and Treats
Greek Yogurt Green Bean Casserole | Skinny Fitalicious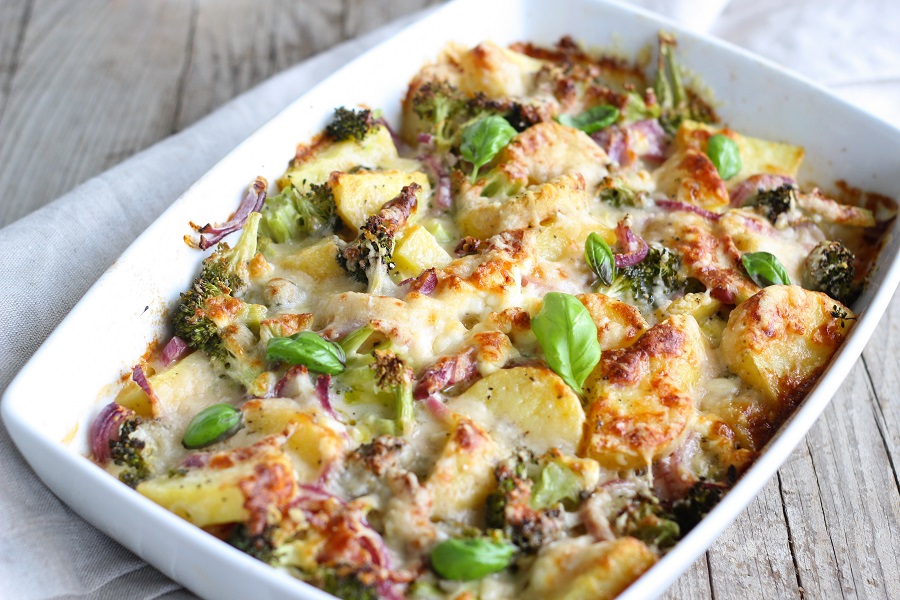 Pre-Cook Ingredients
Did you know that cooking some of the ingredients on the stovetop will help bring out the flavors? For example, use a recipe with fresh mushrooms and cook them in a skillet first before adding them to the casserole.
In fact, you can cook everything on the stovetop before you toss it in a dish to cook in the oven. Sure, tossing everything together and throwing it into the oven will get the job done. But take the extra time to add more flavor by cooking on the stovetop first.
Dairy-Free Green Bean Casserole | Kelly and Cricket
Tater Green Bean Casserole | The Country Cook
Classic Green Bean Casserole | Campbell's Kitchen
Chicken Green Bean Stuffing Casserole | Coffee With Us 3
Cheesy Mashed Potato Green Bean Casserole | Kitchen Divas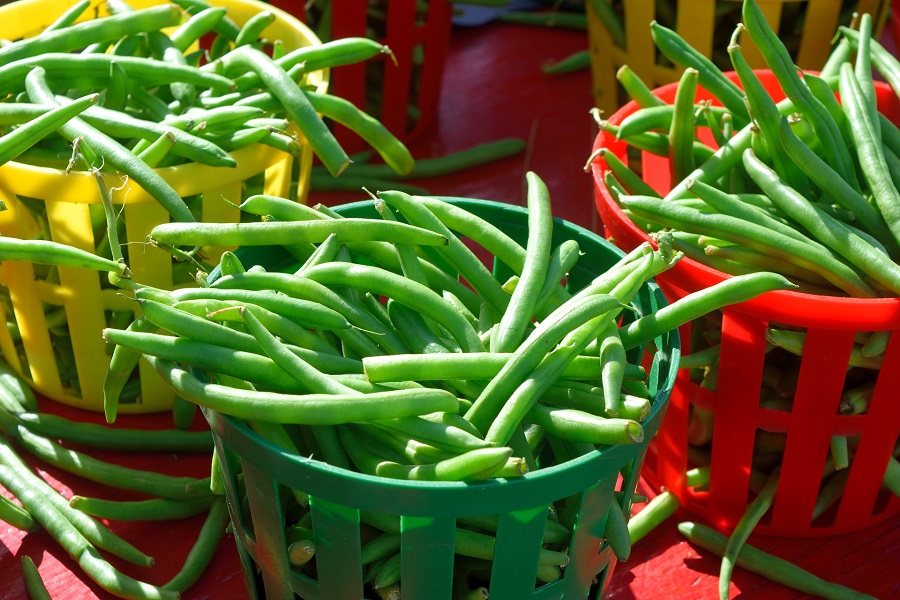 Canned or Frozen Green Beans
Believe it or not, canned green beans are among the worst you can use for any green bean casserole recipes. The canning process isn't the problem, the problem is that the green beans cook in the can during transport, especially if they travel through hotter places before hitting the shelf.
Frozen green beans are a far better option. In fact, frozen French cut green beans are the best type of green beans to use in your green bean casseroles. These will come out with the best texture and flavor. But there is the added bonus of them never coming out mushy.
Gourmet Green Bean Casserole | A Flavour Journal
Ritz Cracker Green Bean Casserole | Just a Pinch
Green Bean Casserole with Fried Shallots | The Pioneer Woman
Creamy Green Bean Casserole | Sally's Baking Addiction
No Canned Soup Green Bean Casserole | Rachel Cooks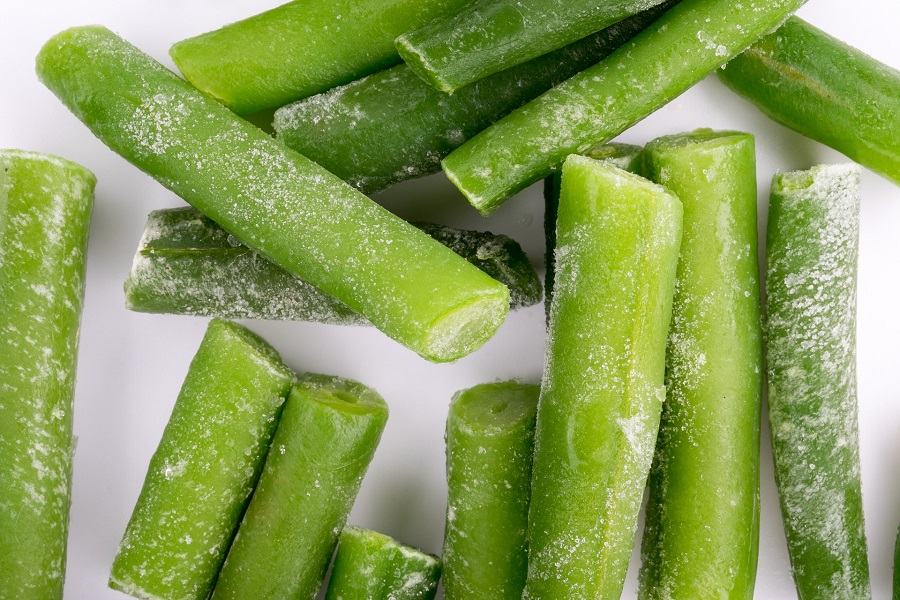 Watery Green Bean Casseroles
Time to fix one of the last problems people face when making green bean casserole recipes, too much moisture. You can absolutely add flour or cornstarch to thicken up the sauce in any way that works for you.
However, your best bet would be to remove the topping, place the green bean mixture back in a pot, and cook it on the stove top. This will allow you to adjust the cornstarch or flour as you go and get it just how you like. You can then rebuild the casserole and bake it again with the topping to crisp the top.
Green Bean Casserole from Scratch | High Heels and Grills
Stove Top Green Bean Casserole | Cafe Delites
The Ultimate Green Bean Casserole | Kitchen Meets Girl
Twice the Onion Green Bean Casserole | Melanie Makes
Green Bean and Hamburger Casserole | Sparkrecipes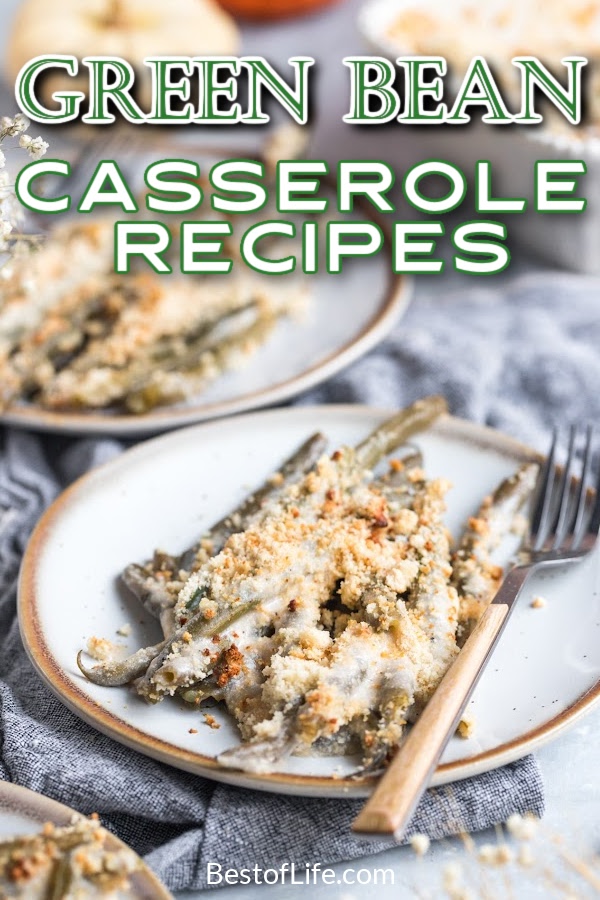 More Healthy Recipes
Whole30 Instant Pot Teriyaki Chicken | Teriyaki chicken has never been this healthy and delicious at the same time and from an Instant Pot!
Instant Pot Beef Stew Recipe | Beef stew can be packed with nutrients, and it is made with fresh veggies and just a little bit of prep time.
Homemade Roasted Red Pepper Soup | Roasted red peppers are great on salads, pizza, and plenty of other dishes. But you can also make it the star of the dish with this roasted red pepper soup.
Creamy Sausage and Kale Soup | Kale is tough to eat by itself but there are soup recipes that make it absolutely amazing.
Quinoa Side Dish Recipes | Quinoa is always a healthy option or even substitution. You can make it many different ways that will turn it into the perfect side dish.