Healthy Instant Pot Family Recipes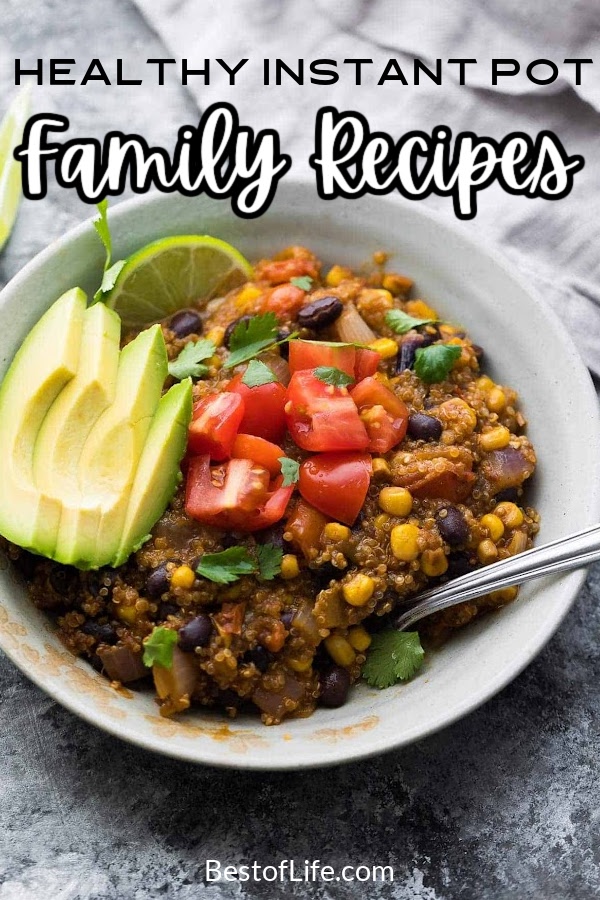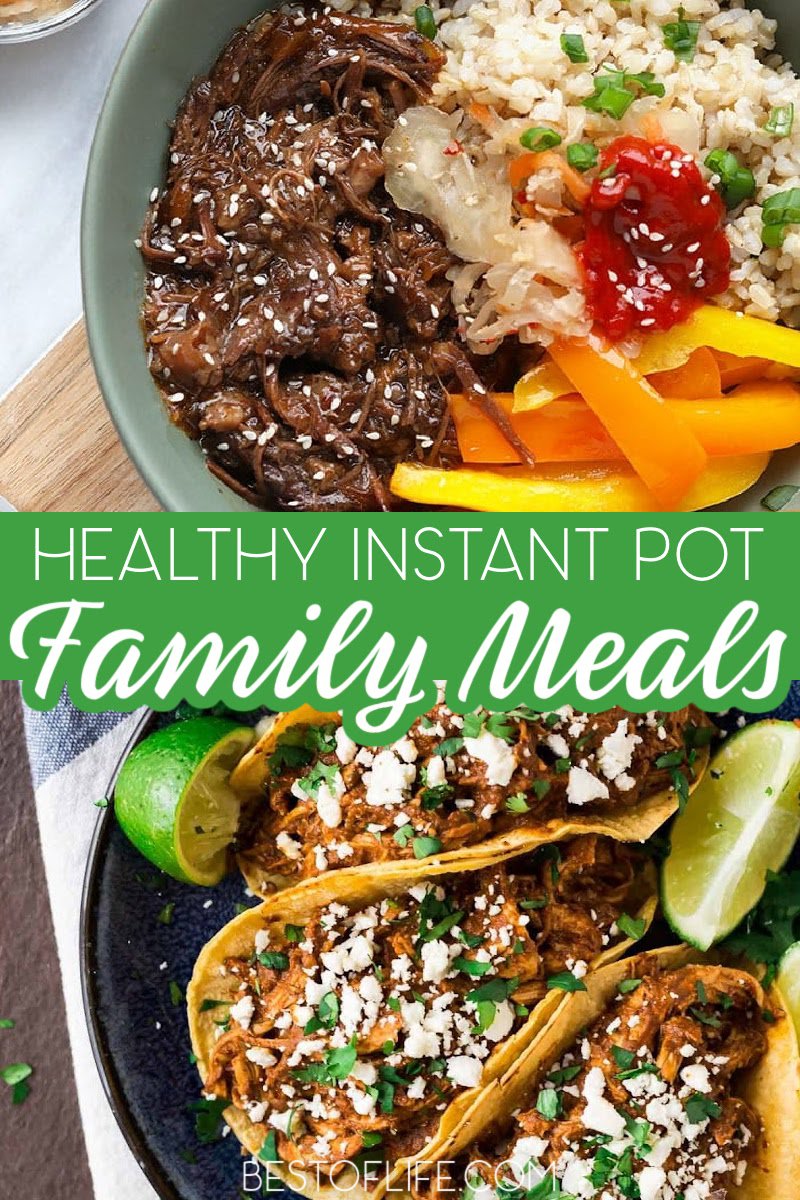 The most crucial issue should be healthy, and making healthy recipes should always be a priority. Enter the Instant Pot. (Is there anything this pressure cooker can't do?) Healthy Instant Pot recipes can help make that happen and conquer the time and ingredients issues.
Feeding an entire family can be difficult for more than just one reason. While it is impossible to help with every aspect of a healthy diet for a whole family, it is possible to knock out a few of those issues. Utilize the best healthy Instant Pot family recipes to make sure your family eats healthy as often as possible, and you can stay sane along the way.
The idea of a family dinner is getting harder and harder every single day. As families grow into the new age of technology, we start to realize that our time is spent in different worlds altogether. Families split up and spend their time doing their own things, and trying to find time to sit together as a family and eat can be difficult, but not impossible.
The trick is to make the cooking time shorter or less intrusive, and the Instant Pot can help make that happen. The next thing to do is make sure the meal is tasty and healthy, which is easier to plan ahead and have suitable Instant Pot family recipes.
These recipes will help you save time in the kitchen, make a healthy meal, and make it tasty enough to grab the attention of every member of the family and be excited about leftovers the next day.
Healthy Instant Pot Family Recipes
Eating healthy meals while making sure there is enough for an entire family is not easy. We have a laundry list of things to take care of first. Then, we finally feel like we have a minute before remembering that dinner needs to be ready soon.
Those days are perfect for Instant Pot recipes. You can toss together something easy, quick, and healthy in no time at all. That way, everyone can eat something healthy, but also, you can get back to relaxing for a bit before starting over the next day.
Chicken Mole | Well Plated
Spaghetti | A Pinch of Healthy
Cashew Chicken | Life Made Sweeter
Korean Beef Bowls | Fit Foodie Finds
Chicken Cacciatore | Lexi's Clean Kitchen
Keeping Things Exciting
One of the significant drawbacks to eating healthy is getting comfortable. We find the healthy Instant Pot family recipes we love and then rotate them once we think we have seen enough. But that rotation is what makes eating healthy difficult. Explore this list and try new things; keep it exciting for you and your family.
Beef and Mushroom Ragu | Skinnytaste
Quinoa Enchilada Casserole | Sweet Peas and Saffron
Beef Shawarma | Little Spice Jar
Ginger Garlic Drumsticks | Living Sweet Moments
Mongolian Beef | What Molly Made
You May be Surprised
Some things out there have made eating healthy a little more complicated. Mostly, people like to equate healthy recipes with weight loss recipes. However, they don't always go hand in hand. For example, bacon is part of a keto diet but eating bacon every day is unhealthy.
On the other hand, fruits and veggies are healthy, but they don't fit into a low-carb diet. You will need to decide your goals before diving into these recipes. Do you want to eat healthily, or is your goal to lose weight?
Cranberry BBQ Pulled Pork | Wholesomelicious
Mexican-Inspired Crack Chicken | Tidbits
Instant Pot Roast | Heather Likes Food
Honey Parmesan Pork Roast | Fabulessly Frugal
Chicken Piccata | Rachel Cooks
More Instant Pot Recipes
Instant Pot Keto Hamburger Recipes | Keto hamburgers may or may not be healthy, but they sure are delicious; the choice of how healthy they are is up to you.
Easy Instant Pot Breakfast Recipes | Instant Pots are a big time saver, especially when making breakfast during a busy morning.
Clean Instant Pot Recipes with Chicken | Eating clean is eating healthy on a fundamental level. But there are ways to make it more fun; you need suitable recipes.
Clean Instant Pot Recipes with Beef to Savor | beef also can be clean so long as you use the right ingredients alongside that beef.
15 Whole30 Instant Pot Chicken Recipes | Whole30 is essentially a low-carb diet; we already know about low-carb diets. But it is imperative to keep things exciting, and these recipes can help.