Instant Pot Meatloaf and Mashed Potatoes Comfort Food Recipes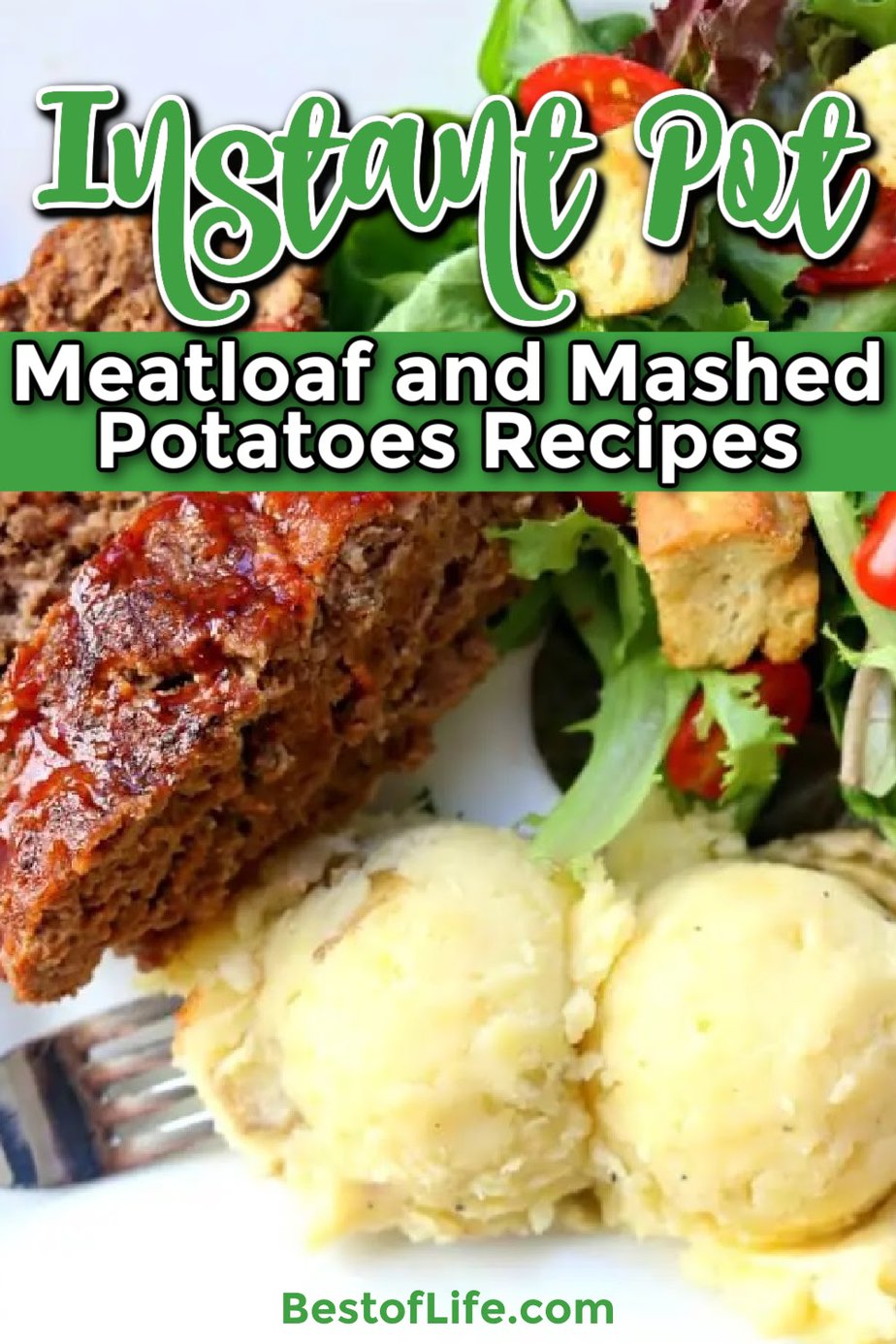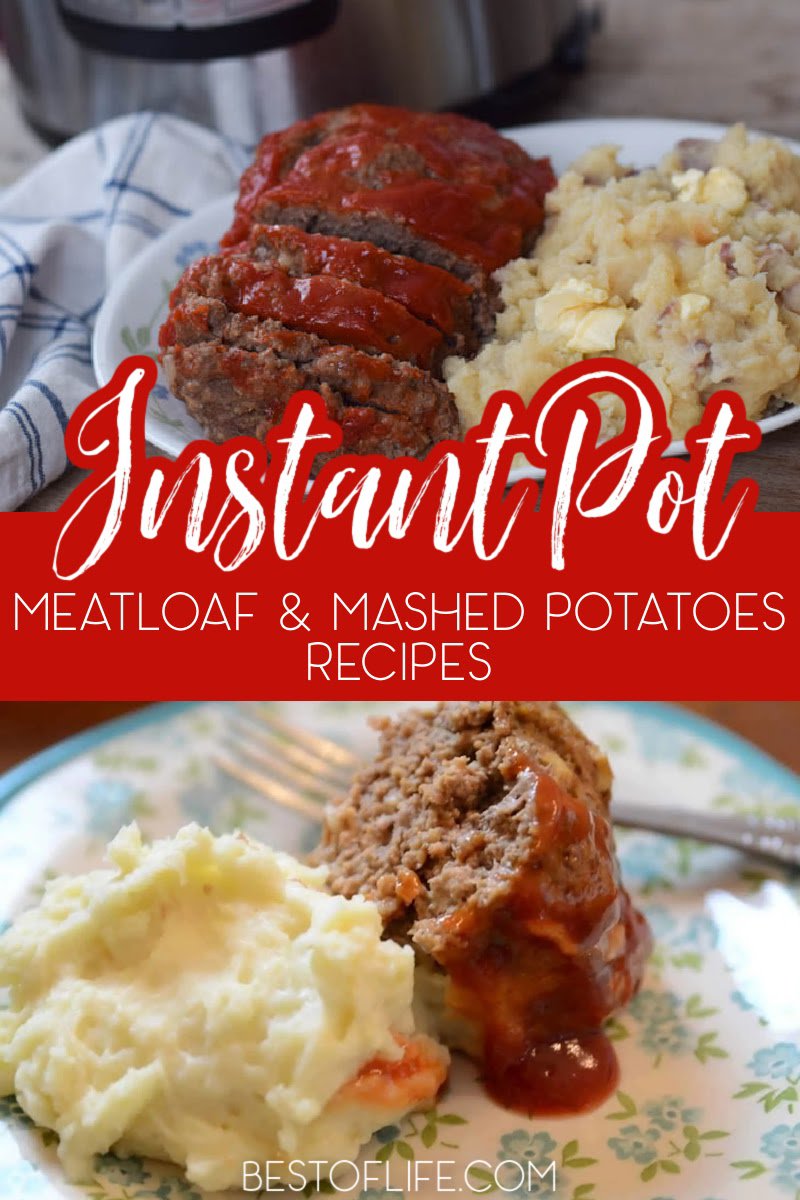 Family dinner doesn't have to be difficult or time-consuming to make. In fact, a
family
comfort food favorite, meatloaf, and mashed
potatoes
are just a few minutes from done with your
Instant Pot
and pretty simple ingredients. All you need is one of the best Instant Pot meatloaf and mashed potatoes recipes.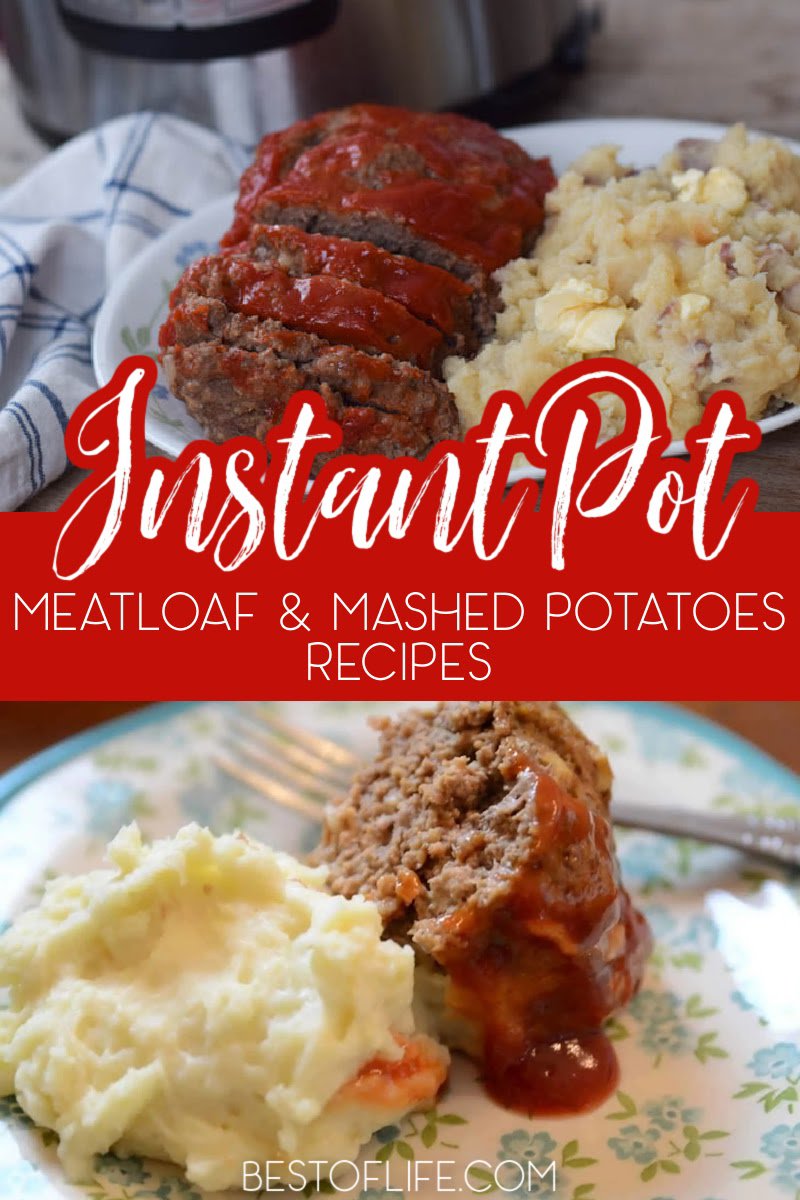 A delicious family dinner doesn't have to be fancy with a load of exotic ingredients. Instant pot meatloaf and mashed potatoes are the definitions of comfort food for many families and now they are easy recipes to make in a hurry. Start with the basics, ground beef, and potatoes.
Top it off with a savory barbecue or tomato-based glaze. Throw it all together in your Instant Pot (yes together)! The entire meal cooks in one pot. That gives you about 20 minutes to toss a salad, steam some veggies or pour a glass of wine.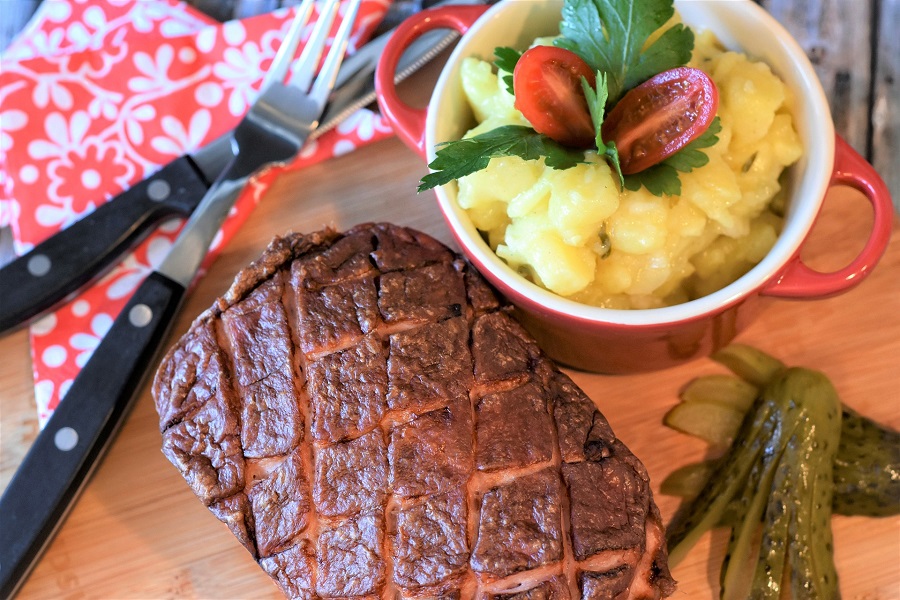 That is why the Instant Pot is such a wonderful kitchen tool. You can put a meal together with multiple dishes within 20 minutes or less. You can say that about a lot of meals, especially if you're a pro chef. But the Instant Pot makes it easier, less frantic, and far less going from pot to pot to pan to complete the meal.
Meatloaf in an Instant Pot is the perfect place to start. Meatloaf is pretty simple to make which means there are easy ways to spice it up, make it different and try something new. You can make things like BBQ meatloaf or spicy meatloaf, or even just the classic. The possibilities are endless.
The Best Ever Meatloaf and Mashed Potatoes | Savory Nothings
Dinner Recipe for Meatloaf and Mashed Potatoes | Sparkles to Sprinkles
Meatloaf and Mashed Potatoes Dinner | The Kitchn
Family Meatloaf and Mashed Potatoes | The Backroad Life
The Best Meatloaf and Mashed Potatoes | Home Family Recipes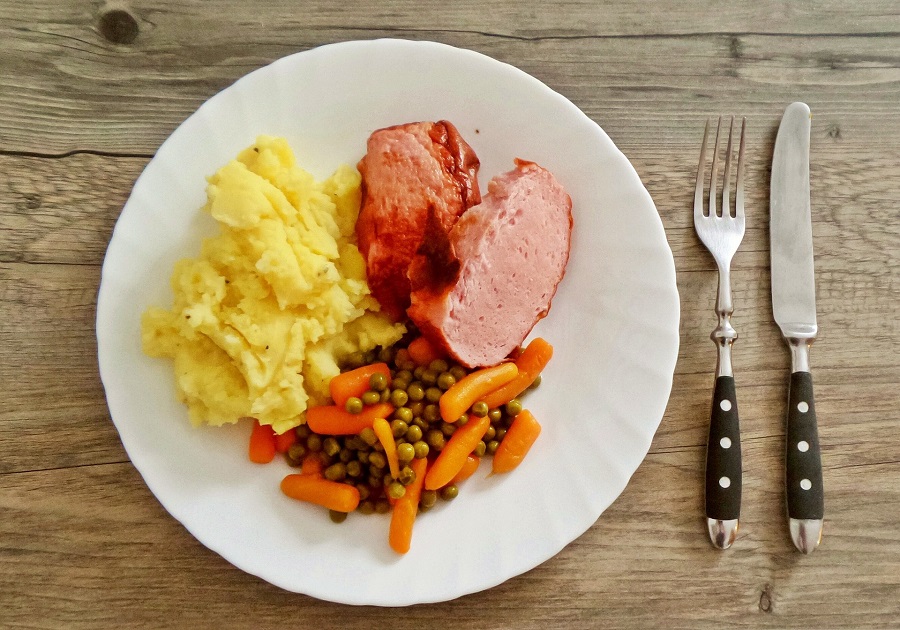 Keep it Clean
Although the meatloaf and potatoes cook in the same pot at the same time, you do want to keep them separated. This is easily done using your trivet and a layer of foil. You don't need any additional Instant Pot accessories but you can use a springform pan or other Instant Pot addition if you have one.
Amazing Meatloaf and Mashed Potatoes | Pressure Luck Cooking
Instant Pot BBQ Bacon Meatloaf with Mashed Potatoes | 365 Days of Crockpot
Amazing Instant Pot Meatloaf and Mashed Potatoes | Tastes Better From Scratch
Meatloaf and Mashed Potatoes | Simply Happy Foodie
Healthy Meatloaf and Mashed Potatoes | Sweet and Savory Meals
Keep it Safe
The meatloaf should reach a temperature of 155 degrees Fahrenheit once the cooking time is up. You can use a meat thermometer to check doneness. Then you can remove the meatloaf and any excess liquid. You can even stick the meatloaf under your broiler for a few minutes to caramelize the sauce.
Quick Meatloaf and Mashed Potatoes | Rachael Ray
Meatloaf and Mashed Potatoes in an Instant | iFood Real
Basic Meatloaf and Mashed Potatoes | House of Nash Eats
Easy Meatloaf and Mashed Potatoes | 12 Tomatoes
Meatloaf and Mashed Potatoes | Eat Drink Love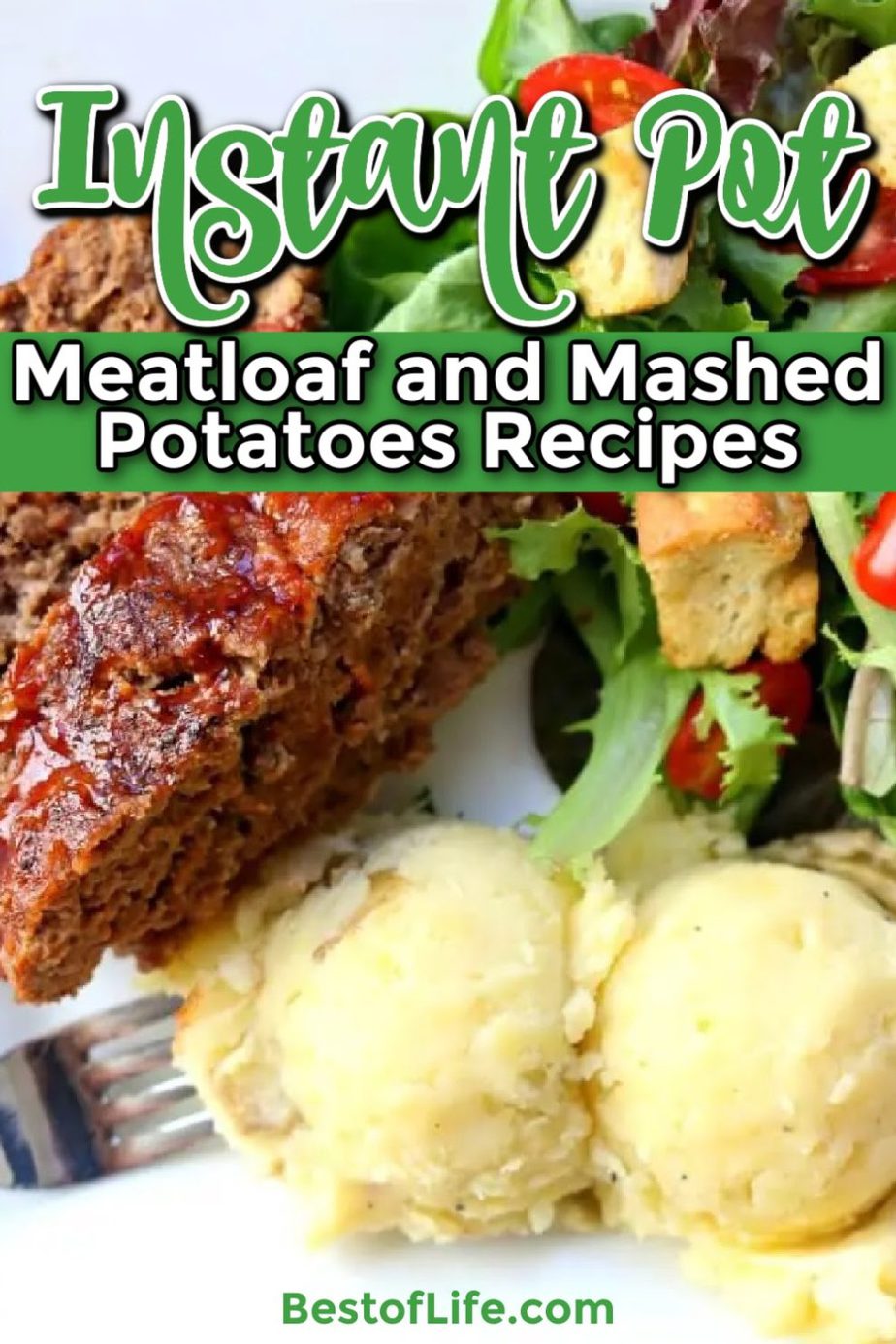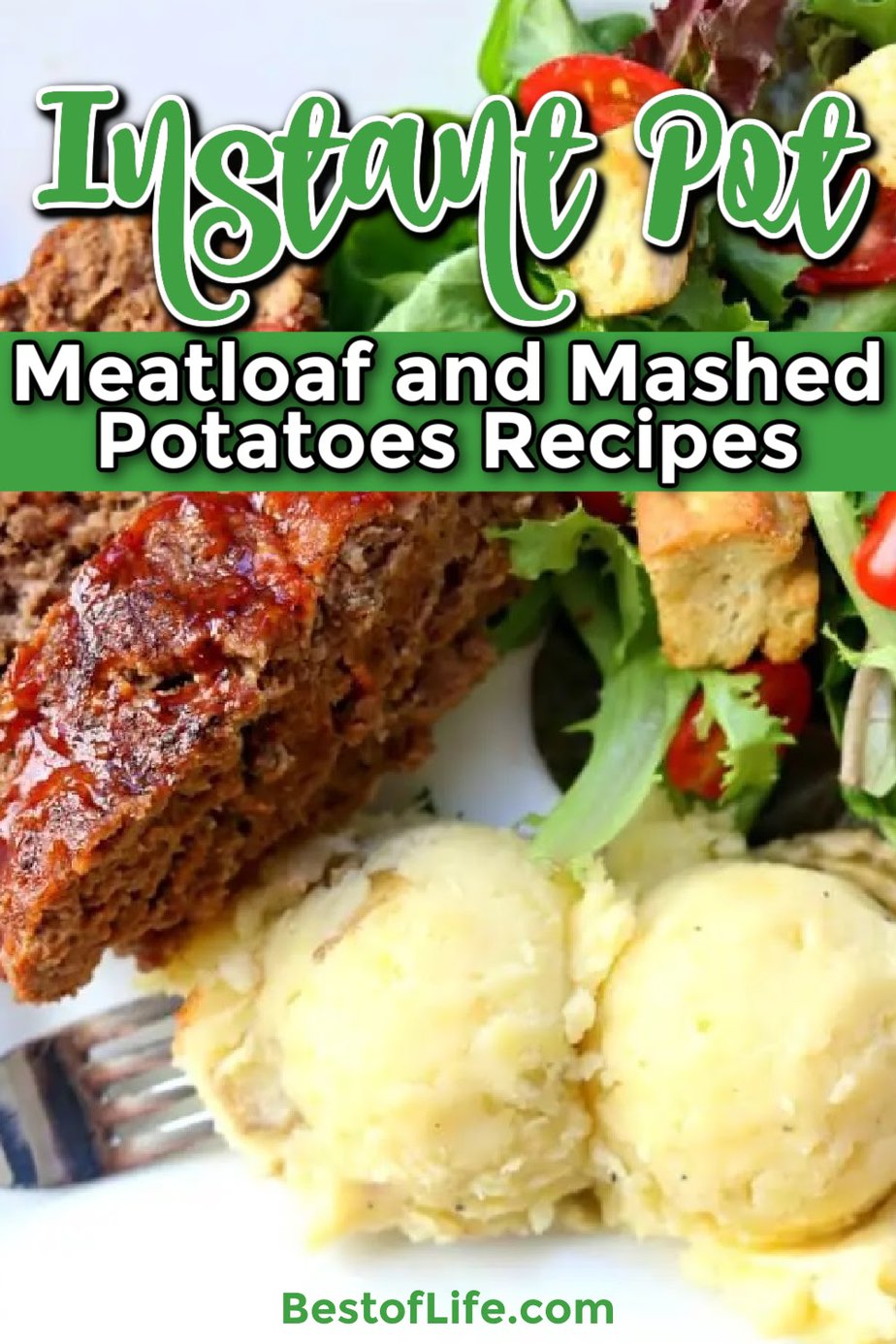 More Instant Pot Recipes
Instant Pot Creamy Sausage and Kale Soup | A creamy soup is very different than a regular bowl of soup or chowder. This soup is not only creamy but healthy as well.
Instant Pot Egg Recipes to Start your Day | Eggs are the breakfast food that gets used the most because they are easy to make. But now, they are even easier thanks to Instant Pots.
Healthy Instant Pot Family Recipes | You can use an Instant Pot to help feed the entire family and make it healthy as well.
Instant Pot Keto Hamburger Recipes | Hamburger meat can be used to make many different things and a lot of them are low carb.
Easy Instant Pot Breakfast Recipes | We skip breakfast because we would rather sleep than wake up earlier to have the time to cook. But the Instant Pot takes care of that problem for us; we also get to keep our sleep.