Must Have Red Wine Reduction Recipes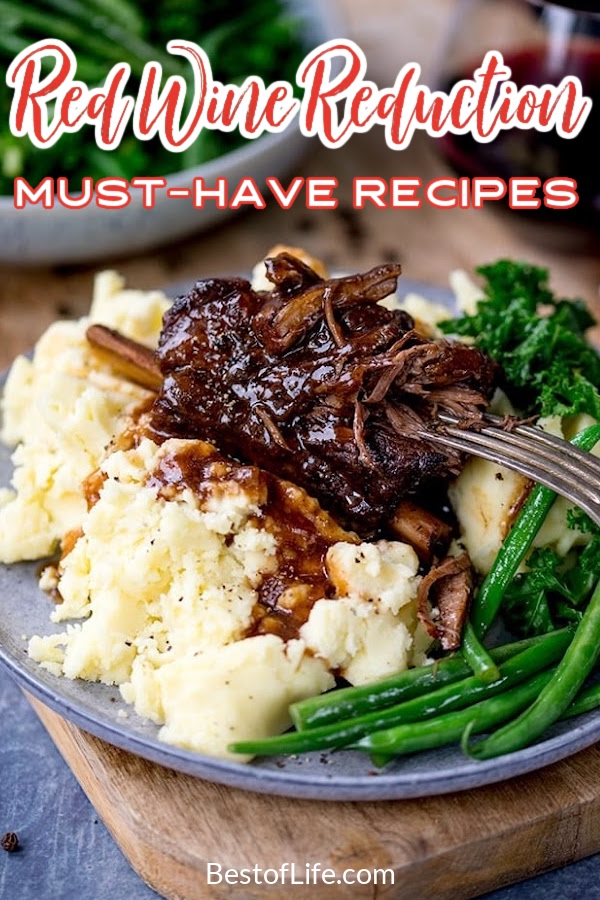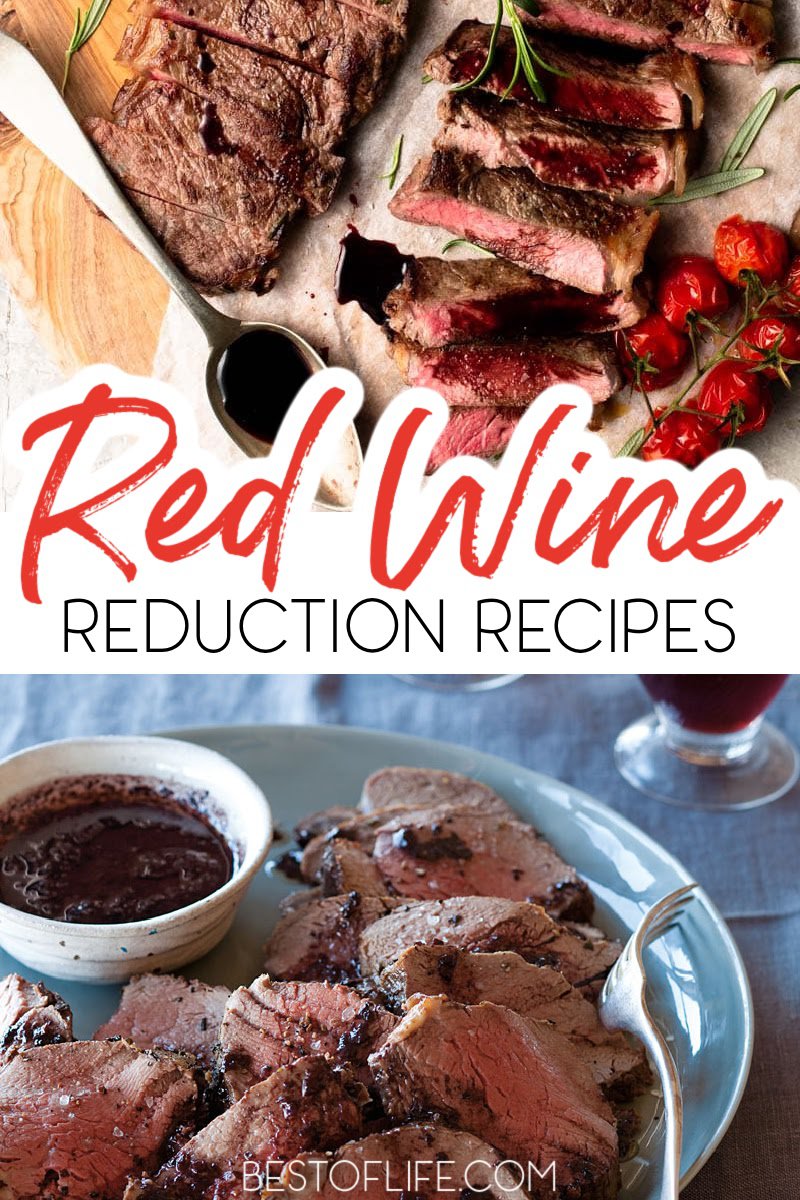 Sometimes a good meal calls for a nice wine reduction sauce to add to the meal directly. Don't freak out, it's not as hard as it sounds, or some people make it sound. Red wine reduction recipes make cooking like a pro easy; you just need a few good links to get you started.
Using a red wine reduction in your recipe is super easy and provides great results. Not to mention, people will be impressed with your cooking "skills." There are many fancy cooking methods that will impress people that require very little work.
One of the best examples is a red wine reduction sauce. I love telling people that I've made steak with a red wine reduction sauce. Every time I do people seems to be wowed by my cooking skills.
Little do they know, that to make a good red wine reduction sauce all you need is a pan, a little heat, and some red wine. The sauce is super easy to make and adds great flavor to any dish. Get ready to impress with these red wine reduction recipes.
Pan Seared Filet of Beef with Red Wine Pan Sauce | Have Her Over For Dinner
Mushroom Red Wine Sauce | Real Simple
Coq Au Vin | No Recipes
Braised Vegetables Over Potato Puree | The Beautiful Balance
Vampire Steaks with Garlic Red Wine | Cravings of a Lunatic
Lamb Shanks in Red Wine Sauce | Recipetin Eats
Easy Impressive Recipes
Once you've looked over a few of these recipes you'll find that a red wine reduction sauce is as easy as pouring wine into a pan. Of course, there are some intricacies to get the best results, but none very difficult.
In fact, you can be impressing guests or even yourself with these recipes in no time at all.
Beef Tips in Red Wine Sauce | Just a Pinch
Jack's Ultimate Steak Marinade | Plain Chicken
Slow Cooker Italian Red Wine Roast Beef | Bare Feet in The Kitchen
Beef Stew in Red Wine | Food and Wine
Red Wine Braised Chicken and Mushrooms | Happy and Harried
Braised Meatballs | Spicy Southern Kitchen
Red Wine Reduction Recipes
Finding the perfect red wine for cooking isn't that hard. Although my rule of thumb is always: "Never use wine you won't drink on its own". Yes, there is a debate about drinking the wine you cook with and cooking with the wine you drink.
I just know what I like so why not use it?
French Beef Stew With Red Wine | Katie at The Kitchen Door
Beef Tenderloin with Shallot and Reduction of Red Wine | Williams-Sonoma Taste
Seared Duck Breast | Alexandra Cooks
Merlot Meatballs | Sugar & Soul
New York Strip Steak | The Cookie Rookie
Best Damn Short Ribs | Call Me PMC
To Drink or to Cook
Even better, if you DO use the wine you would drink to cook your recipe, pair it with the meal. What better wine pairing could you accomplish? The flavors will all certainly match up!
Pork Chops With Garlic and Wine | The Pioneer Woman
Rosemary Parmesan Crusted Lamb Racks | Chef's Pencil
Fall Apart Beef Short Ribs With Red Wine Gravy | Kitchen Sanctuary
Grilled Flank Steak | Simply Recipes
More Wine
Best Sangria Recipes to Sip on | Sangria Wine Recipes | Sangria is another wine recipe. However, sangria is better during summer and is very easy to make.
Wine Etiquette Tips and Ideas to Enjoy Each Glass | You can be drinking wine like a pro with a few changes to the way you conduct yourself.
Types of Red Wine: A Guide and Tips for Everyone | We must know more about the types of red wines before we can become pros.
Red Wine Hot Chocolate Recipes | Red wine and chocolate pair very well together. It only makes sense that red wine in hot chocolate works.
10 Best Red Wines Under $30 | Mid Priced Red Wines | You don't need to break the bank to get a fantastic bottle of red wine.