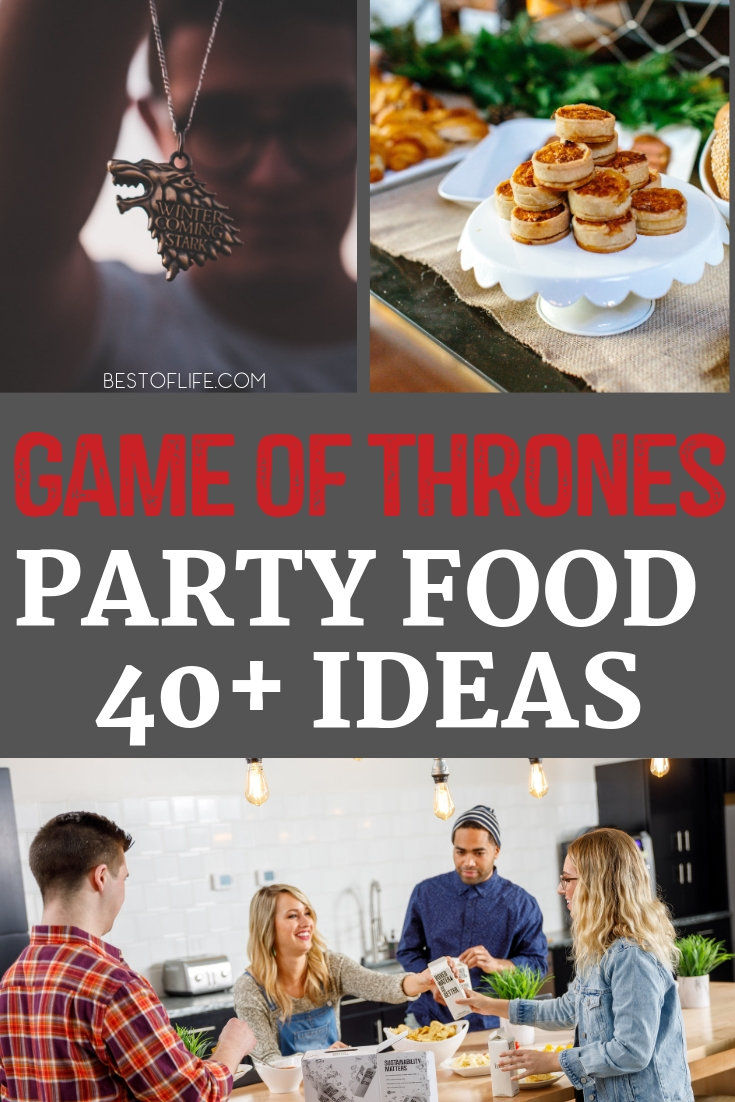 Winter is here and, while the Stark family is doing everything possible to ensure the safety of Westeros, without the help of King's Landing, we are all hungry. What could be a better way to watch the war against the dead than with friends and family and a nice spread of food in front of you? Throw a party and use the best Game of Thrones party food ideas to keep your men and women fed. There's no telling where things could go but we know where you should go now — to make some awesome food!
The war for Westeros is upon us all and it may be that the only way we find out who will take the iron throne, in the end, is by figuring out who remains alive.
The dead are marching south and they show no sign of slowing down. What will it take to win the war? Well, food for one thing. A well-fed army could be better than a starving army of the dead.
Direwolf Bread | Rosanna Pansino
White Walker Ice Cream | Let's Eat Cake
Sansa Lemon Cakes | The Gingered Whisk
Elk Meatballs and Shallot Gravy | The Starving Chef
Roasted Ribs with Garlic and Herb Crust | Feast of Starlight
Dragon Eggs | Morsels and Moonshine
Muffin-Cup Cheddar Beef Pies | Taste of Home
Grilled Oysters with Chipotle Bourbon Butter | Feed Me Phoebe
Wild-ling Rice | My Recipes
Bratwurst Sausage | Chow Hound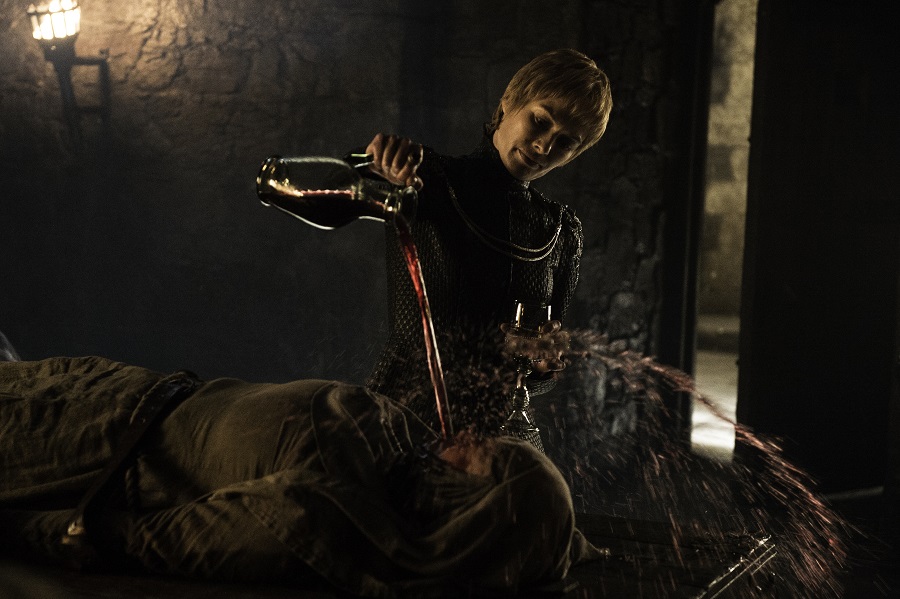 Game of Thrones party food ideas will help keep your army fed for when the dead arrive.
Beef and Bacon Pie | Hangry District
Onion Gravy | Epicurious
Honey Roasted Chicken | Oh, Sweet Basil
Sweet & Savory Pumpkin Soup with Maple Sugar | Food & Wine
Mutton Stew | Food Network
Pork Pie | All Recipes
Buttered Turnips | Full Belly Farm
Roasted Aurochs with Leeks and Onions in Gravy | Rustic Foody
Goat with Sweetgrass, Firepods, and Honey | Inn at The Crossroads
Garlic-Crusted Rack of Lamb | Food & Wine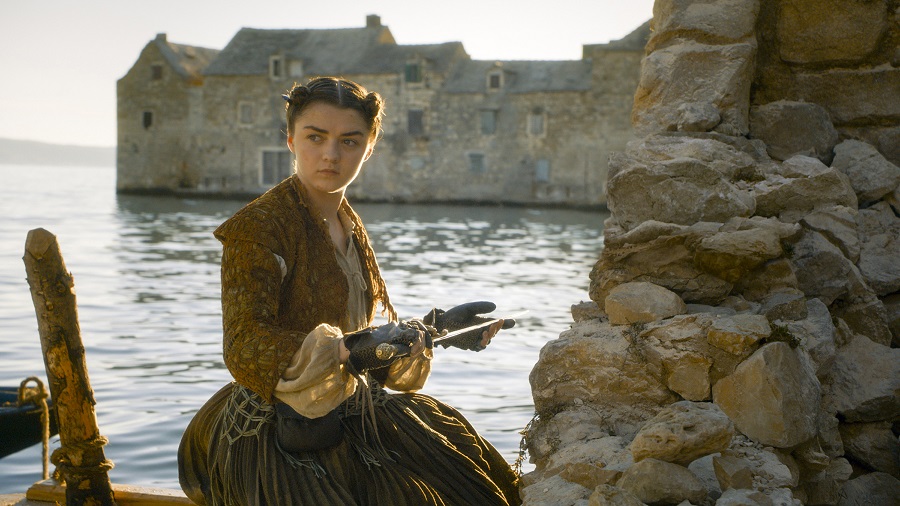 Think foods like a bowl of brown, or maybe some oysters from Bravvos. We all would love some pigeon pie or maybe we're more simple like the Hound and just need some chicken. All of the chicken.
Roast Wild Boar | Food52
Oxtail Soup | Taste of Home
Hot Crab Pie | Hot Sauce Daily
Beef and Barley Stew | A Farmgirl's Dabbles
Honey Cakes | Pretty. Simple. Sweet.
Rustic Berry Tart | Bread Booze Bacon
Wine Poached Pears | From a Chef's Kitchen
Black Bread | Smitten Kitchen
Apple Salad with Pecans and Raisins | The Spruce Eats
Bowl of Brown | Feast of Starlight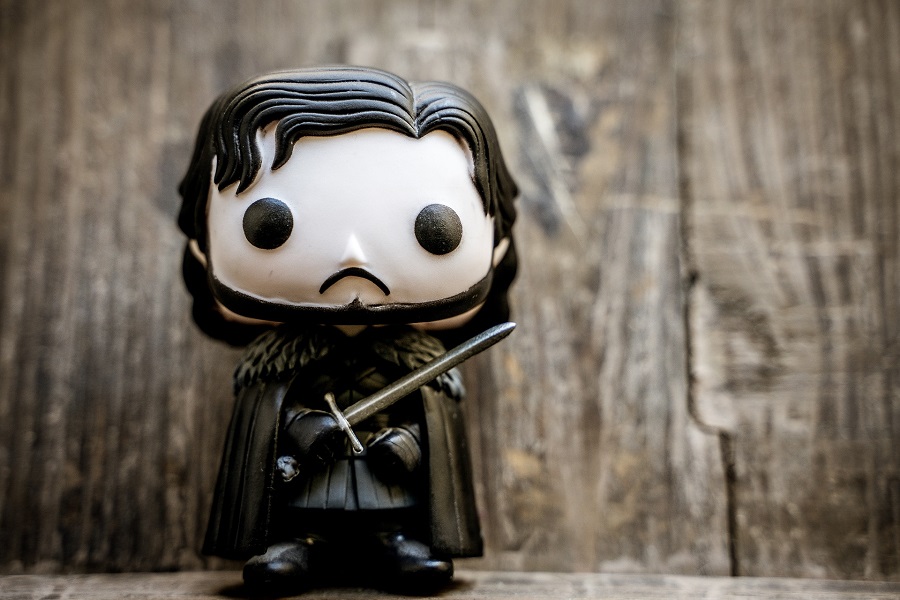 Everyone will surely have a great time eating some food straight from the show and books. The only difference is your bowl of brown will surely taste better than what they really eat on the King's Road.
Candied Almonds | She Wears Many Hats
Frey Pie | Baking Mischief
Edamame and Goat Cheese Crostini | From the Grapevine
Fish and Turnip Stew | The Gluttonous Geek
Snitched Tarts | Epicurious
Dragon Eggs | All Recipes
Crab Dip | Thrillist
"Toy" in a Blanket | Buzzfeed
Weirwood Tree Cauliflower Steaks | Geek Mom
Fermented Crabs (For the brave guests) | Bburi Kitchen
Fish Pie | Jamie Oliver
Bean and Bacon Soup | Pioneer Woman
Summer Greens & melon Salad | The Splendid Table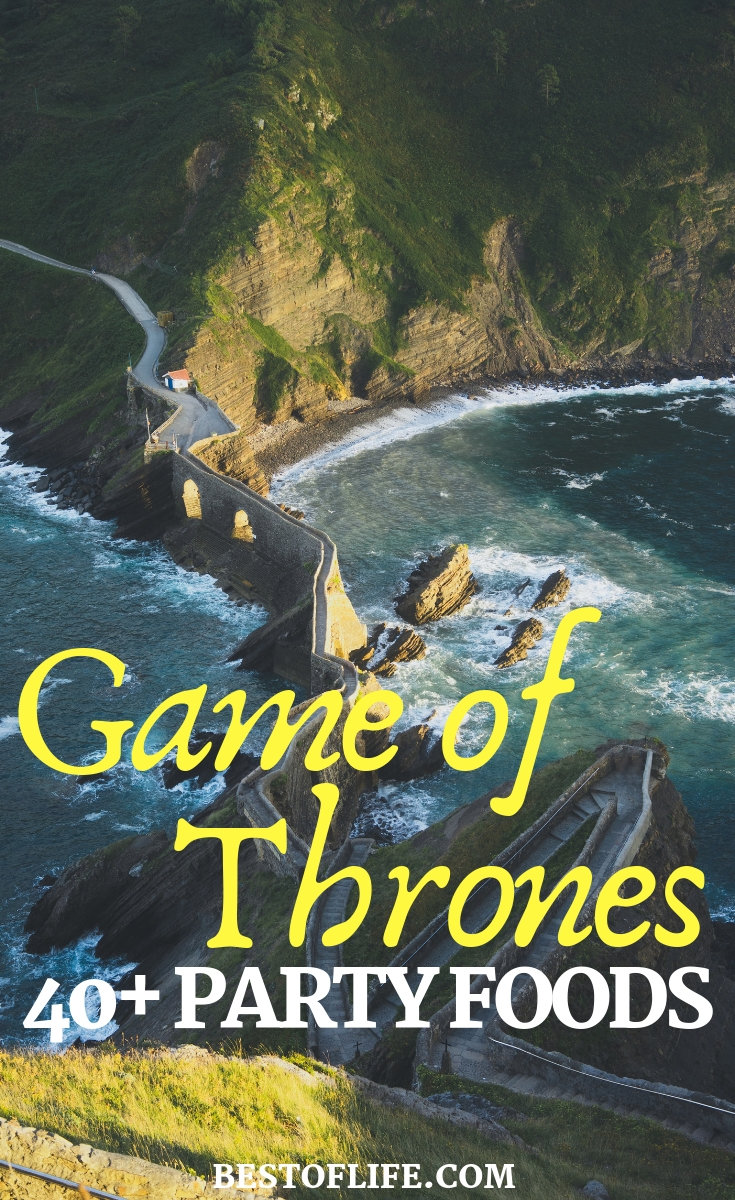 The majority of the recipes you'll find are straight out of the book or movie, while others are themed foods. But the most important thing is that you have fun and enjoy a taste of Westeros.
More Party Recipes
New Year's Eve Cocktails for a Party
Holiday Party Food Desserts for Kids
Halloween Party Food Ideas for Kids
50 Party Planning Checklist Printables | Party Templates