Netflix Shows You May Have Missed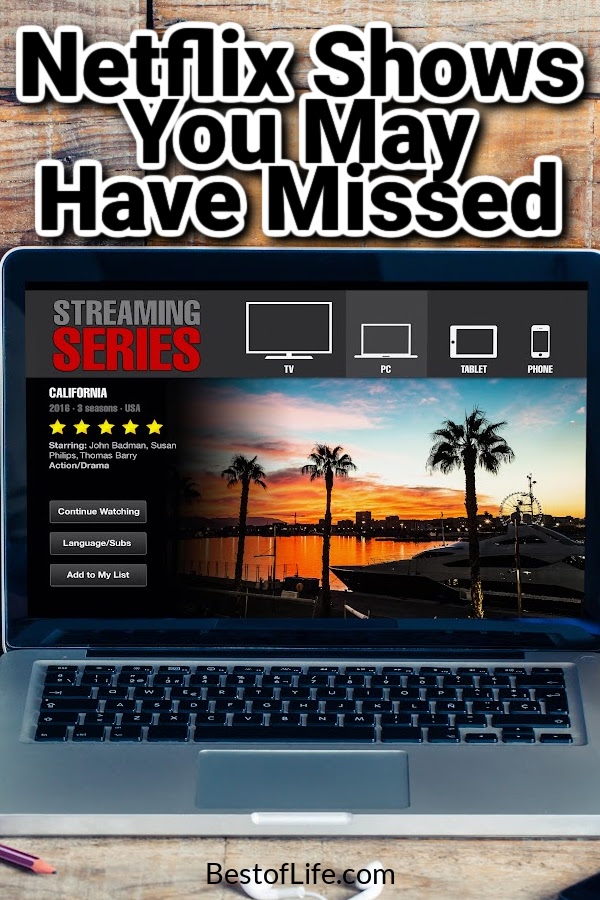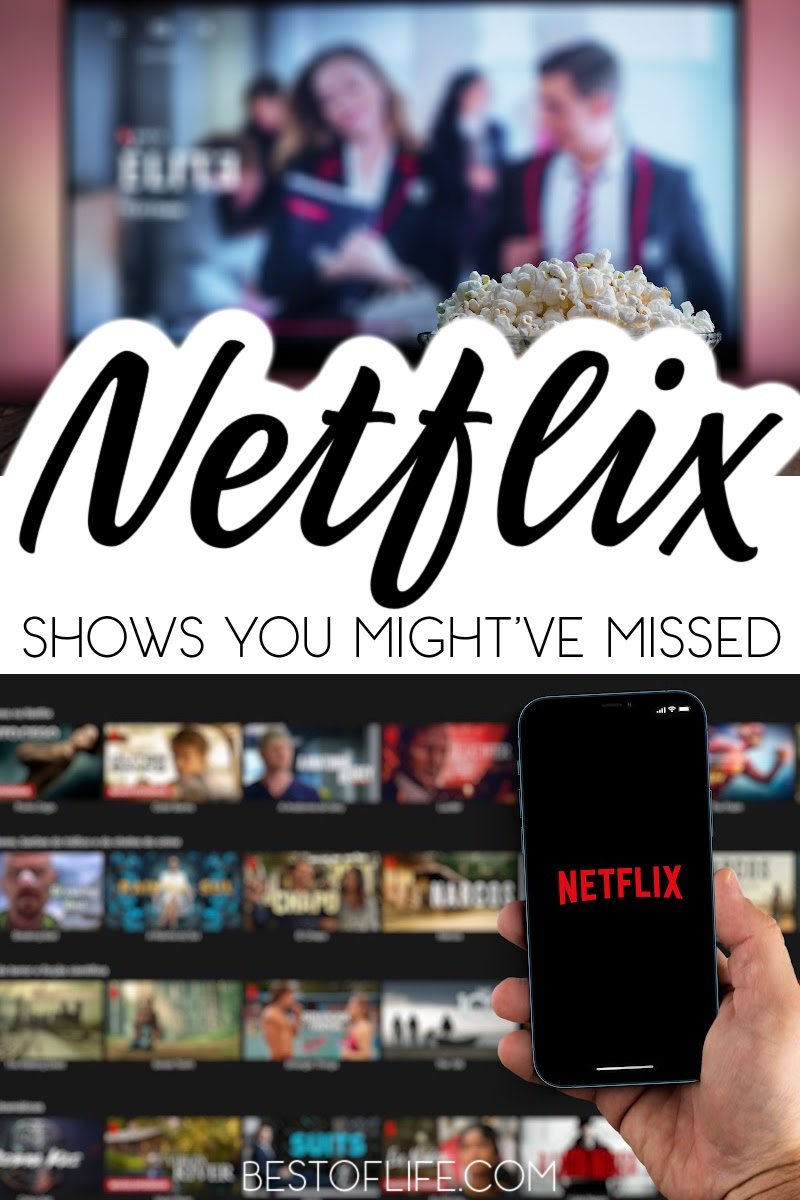 Netflix is filled with quality content that usually gets big buzz upon release. But not all of us always pay close attention to the "What's New" section. We may even be too busy to get the news. That means some Netflix shows you may have missed are worth going back and binging.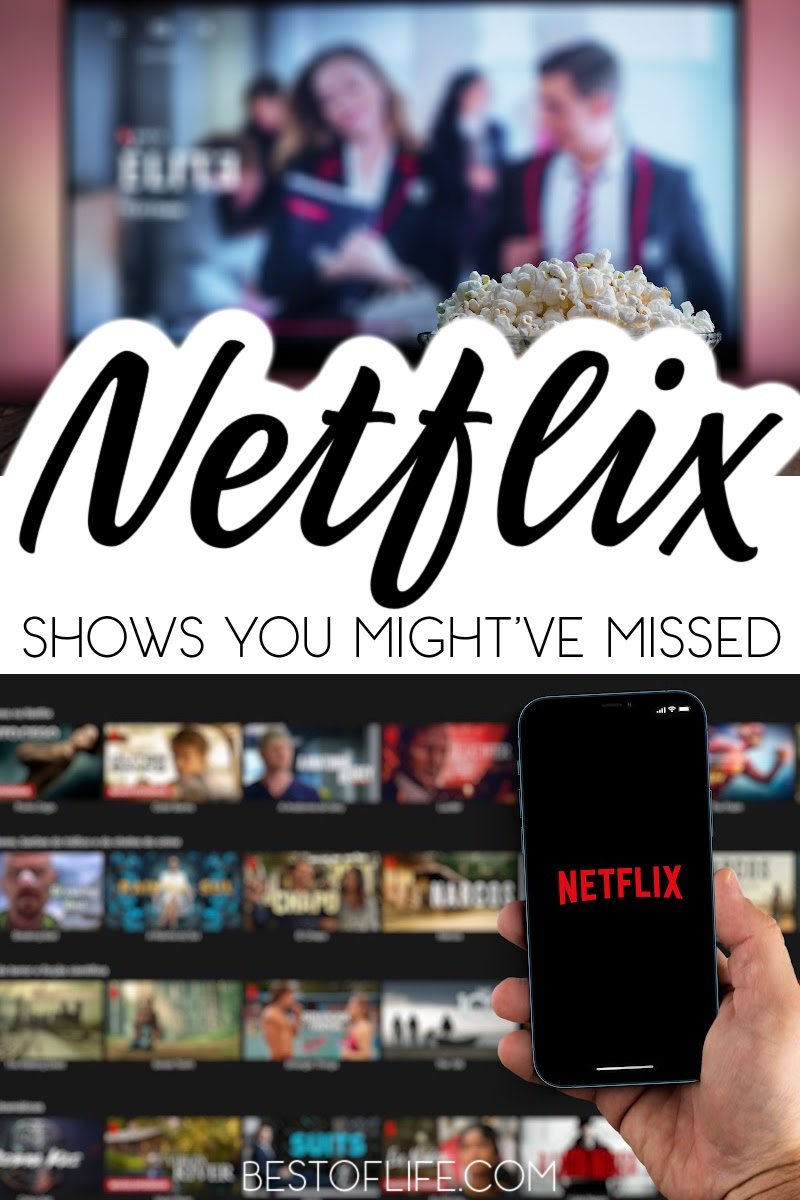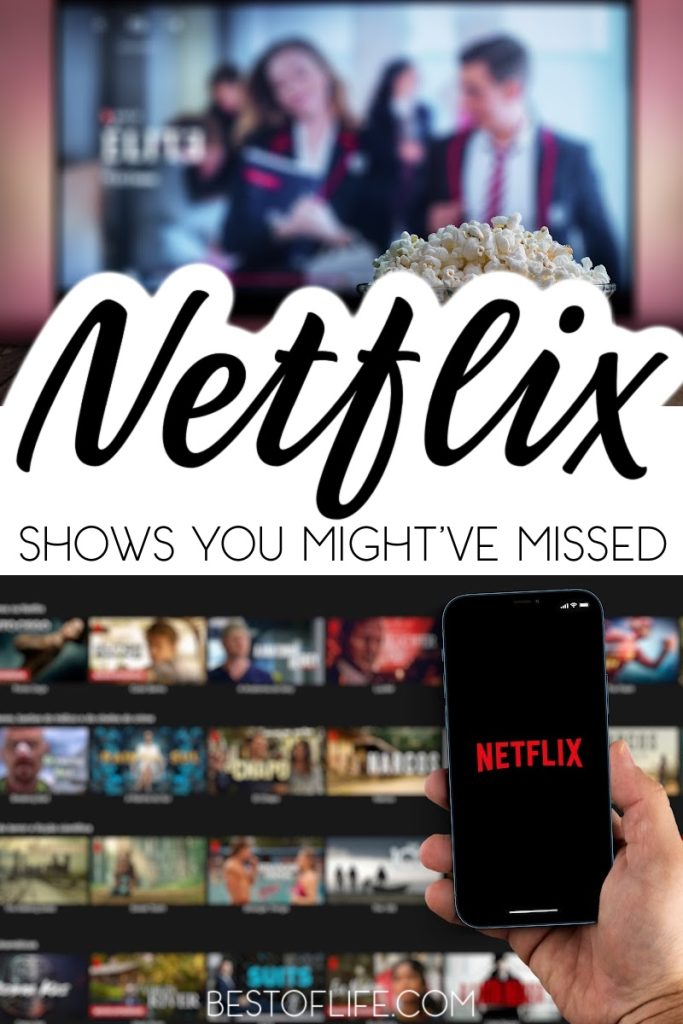 There are more than a few Netflix shows you may have missed that are worth watching when you're wondering what to stream today. There are some Netflix shows that you just can't miss, even if you tried.
Stranger Things, Wednesday, and even Tiger King come to mind. These shows end up being the talk of the world for weeks at a time. Of course, they do fade into the background eventually, and we move on to the next big thing.
Things like this move reasonably quickly, and maybe you didn't have time to watch the shows when they were the thing to talk about around the water cooler. But that doesn't mean you shouldn't go back and watch them.
They are Netflix shows you may have missed, but they are still good enough to go back and watch. In fact, they were the talk of the world for a reason, right? People don't go nuts over a streaming show just because it's there.
Ask the creators of 1899 or The OA. These two shows weren't terrible; in fact, The OA might be one of our favorite shows that got canceled. You may be late to the party, but it is always better to be late than not to show up.
You can even use these Netflix shows to watch when you have run out of other things to watch. Maybe football season is over, and you need something to put on while you work from home, or maybe your favorite show is on winter break, and you are stuck rewatching stuff you've already seen before.
Those are the perfect times to delve into something new to you that may have fallen through the cracks.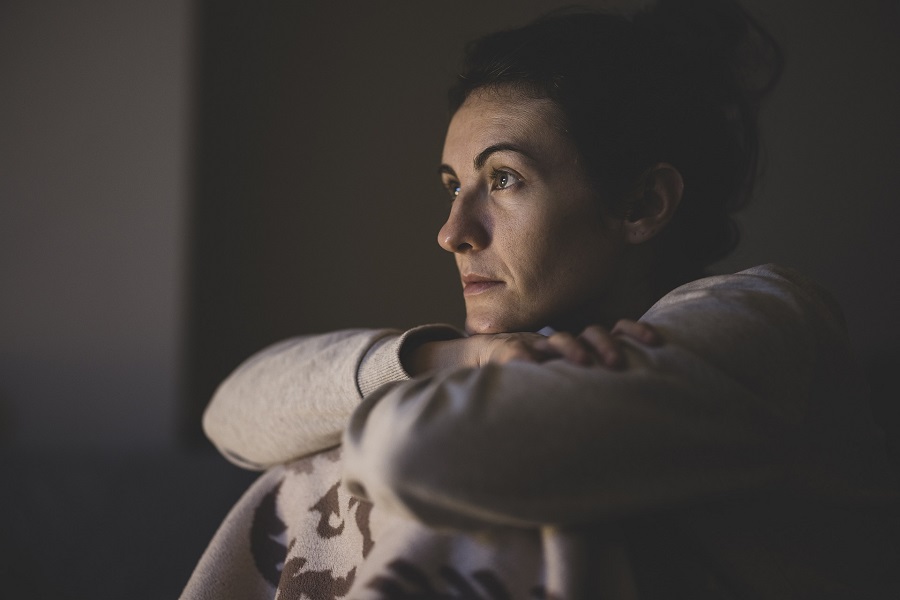 Netflix Shows You May Have Missed | Altered Carbon
Altered Carbon is a dystopian sci-fi thriller that is definitely worth watching. There are two seasons and an anime series that you could binge. The story follows a prisoner who was cryogenically frozen for 250 years.
He is brought back into a new body and given a chance to win his freedom. But the circumstances surrounding his return are not so clear and precise. Think Fith Element or Blade Runner vibes for this sci-fi thriller that uses a lot of its own lingo.
Pay close attention at first so you can pick up on that lingo.
My Next Guest Needs No Introduction
David Lettermen will go down in history as one of the most talented interviewers on earth. This show allows him to take a deep dive into the lives of those he interviews. This series has a few seasons already and hasn't been canceled as of writing this.
But it is worth going back and watching his past interviews. The show doesn't just stick to a single stage and conversation. Instead, David visits his guests' lives at home or work so you can get a deeper look at some of the most interesting people around.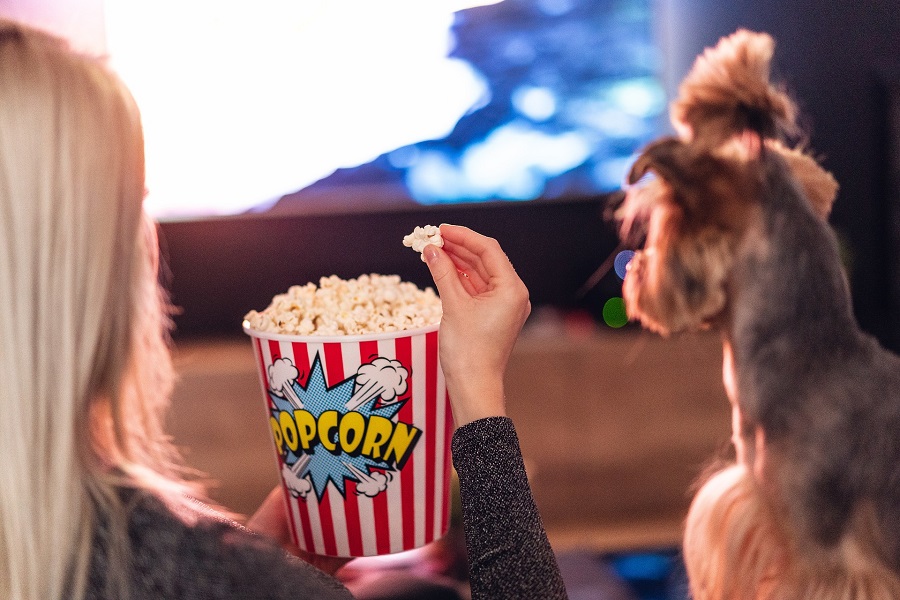 Dark
There is a lot going on in Dark, and the language barrier might be hard for some to get passed. However, this show is more than worth watching, especially if it's one of the Netflix shows you may have missed.
There is a dubbed version you can watch if that makes it easier for you. However, reading the subtitles does make a difference here. This German sci-fi thriller is a family saga with a supernatural twist after the disappearance of two young kids.
This is not a show to have on in the background; instead, you will want to pay close attention as much as possible.
A Series of Unfortunate Events
Jim Carrey took the role of Count Olaf in the movie version of Lemony Snicket's Series of Unfortunate Events. One may find it hard to replace Carrey in the retelling of this story. However, Neil Patrick Harris gave Carrey a run for his money in this fantasy adventure series.
There are a total of three seasons which allowed the showrunners to really flesh out the story. The length may be a bit daunting, but you really get connected to the Baudelaire orphans which make for an emotional roller coaster for people of all ages.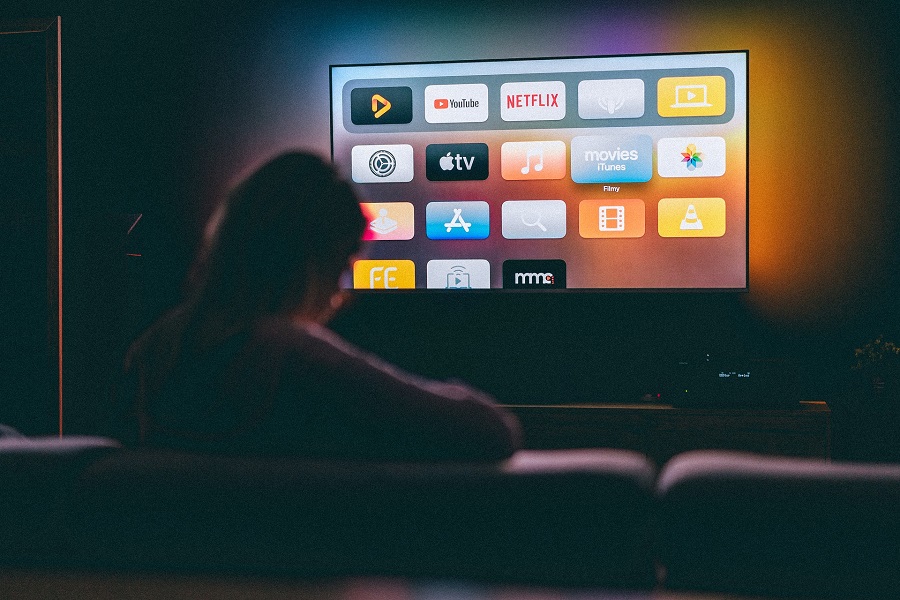 Sense8
There is not a Netflix shows you may have missed list here that would skip Sense8. Sense8 is about human connection and how understanding one another can be not only a good thing but a powerful thing.
In fact, Netflix tried to cancel this show, but the fans were so passionate that they convinced it to finish the story. There is a big supernatural element to this show as well. Overall, Sense8 is not only worth watching, but it's also worth becoming a fan of instantly.
The Chilling Adventures of Sabrina
Sabrina, the teenage witch, has never been more dark and fun to watch. This show is definitely one you would want to watch during the Halloween season. But you can also enjoy it whenever you're in the mood for something spooky.
The series has a few seasons, which means you can fill a lot of your empty time with the Spellman family. This series does have much darker themes than you may be familiar with when it comes to the teenage witch series.
But that is part of what makes it worth watching.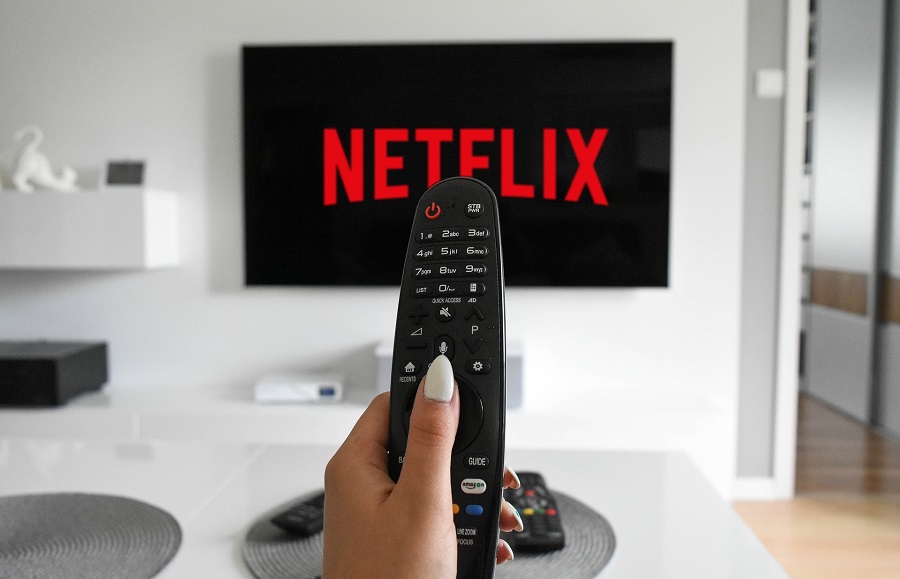 A Haunting of Hill House
There are some Netflix shows you may have missed that you can watch once and move on from with ease. A Haunting of Hill House is not one of those shows. Instead, you will want to watch this one over and over again because it gets spookier and spookier with every watch.
The directors hid ghosts in many scenes, which forces you to watch more closely. However, horror fans know that you may not want to watch a horror piece too closely less you get scared by one of the jump scares.
That is what makes this series so fun. But deep family storylines here will make you laugh, cry, and scream out in fear. This series also has an anthology second season titled Haunting of Bly Manor. Both of these shows are fantastic and worth watching.
Hollywood
Netflix was graced with one of the best directors, writers, and producers of our time, Ryan Murphy. Murphy agreed to bring a few different shows to Netflix, and Hollywood is one of them.
This show is a fun drama series that asks how far you would go to be a star. The series answers that question in a post-World War 2 era with some of the more secretive aspects of Hollywood at the time.
Most of the shows on this list are for adults only. But Hollywood is definitely for adults only.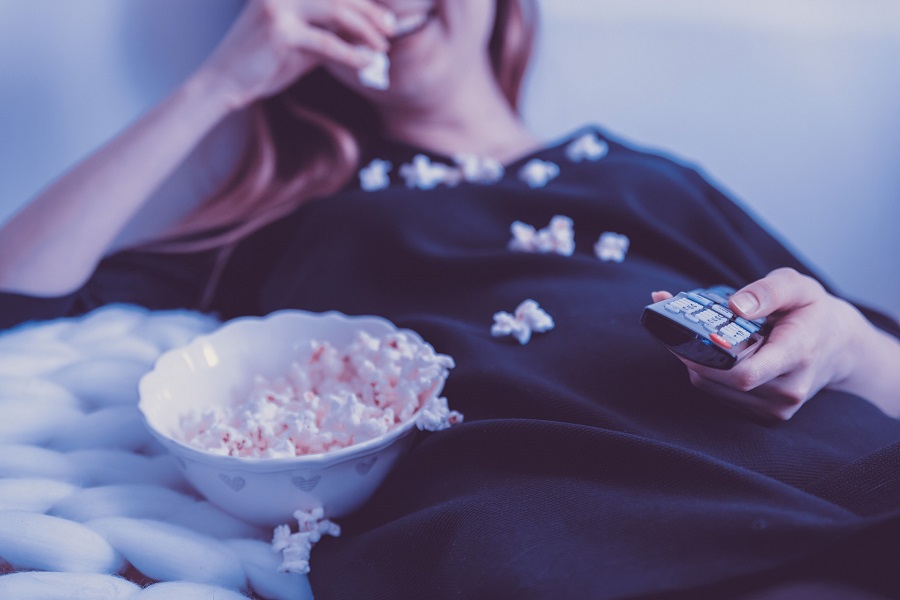 Atypical
Nothing is better than a drama series that sprinkles comedy throughout to lighten the mood. Atypical does that with style. This show has four seasons; each one is as good as the last.
The series follows a teen who is on the autism spectrum as he works toward being more independent. The series does a tasteful job of representing what it's like to be in a family with someone on the spectrum and will definitely pull at the heartstrings.
But most of the tears you experience will be from laughing rather than sadness.
Ozark
Were you a fan of Breaking Bad? There are many Netflix shows you may have missed, but this series is the Breaking Bad of streaming. Follow Marty as he learns what it means to be a money launderer while trying to keep his family together.
A lot is going on, and at times, you will yell at your screen for him to make better choices. But ultimately, his choices help make this show much more enticing. Life as a financial advisor could never prepare Marty for what he is about to experience.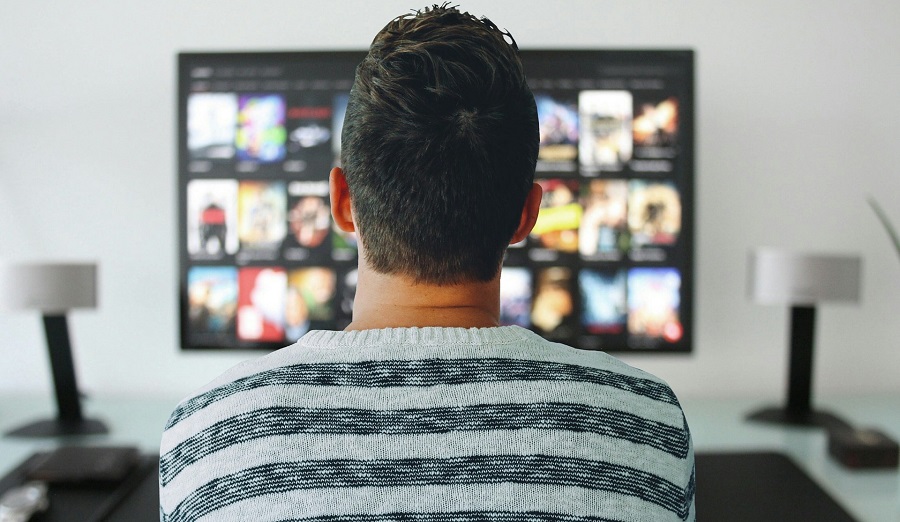 When They See Us
More than a few shows on Netflix pull from real life and do it well. When They See Us should be a mandatory series for everyone to watch as one of those shows. This series is based on the true story of five teens from Harlem who were falsely accused of a brutal attack in Central Park.
The series is one that you will definitely want to take advantage of. There is so much to say about this series, but it is better told by watching it yourself. True crime stories have become a big deal in the streaming world, and this is one of the shows that started it all.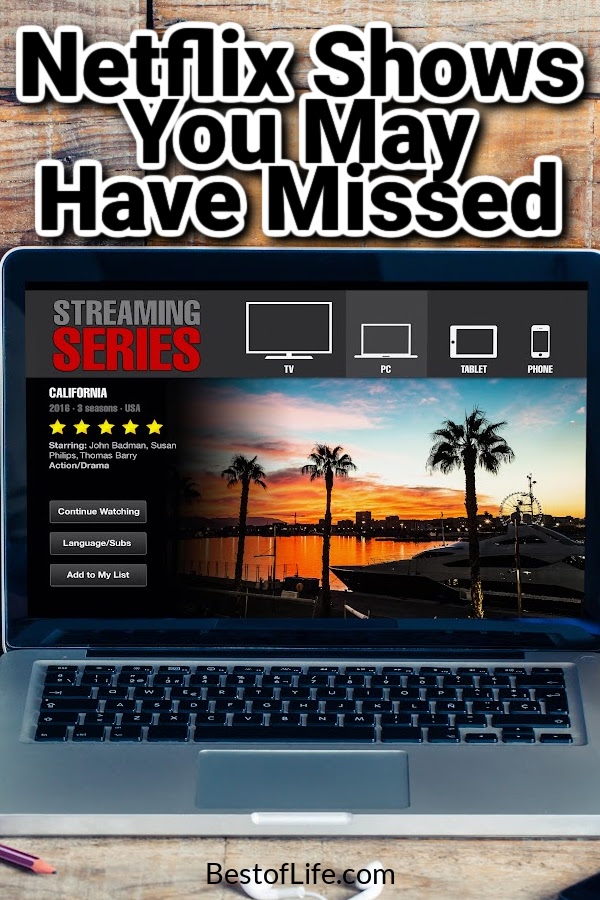 More to Stream
Best Stupid Movies to Watch on Netflix. | There's still plenty more that you can watch on Netflix, like stupid movies that work great for a laugh.
Scary Halloween Movies of all Time. | Looking to get scared tonight? The best horror movies of all time are worth a shot.
Feel Good Movies on Amazon Prime. | Netflix isn't the only place to get some quality content.
Netflix Shows to Binge Watch this Summer. | Though, there are still more things you will not want to miss from Netflix.
Netflix Shows | Best Shows to Watch for All Ages. | And a few that are great for all ages.