Exercise After 40 Tips to Boost Metabolism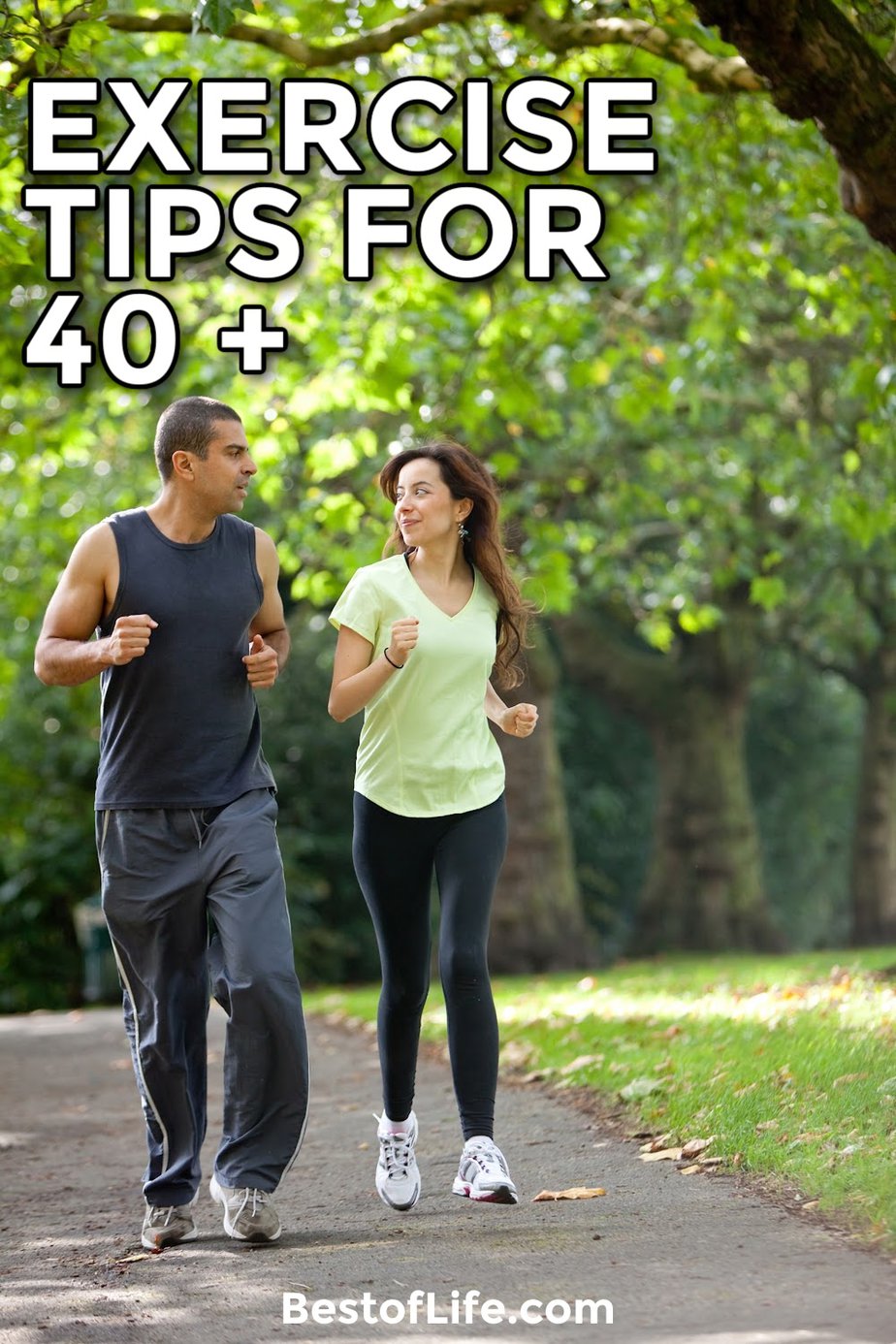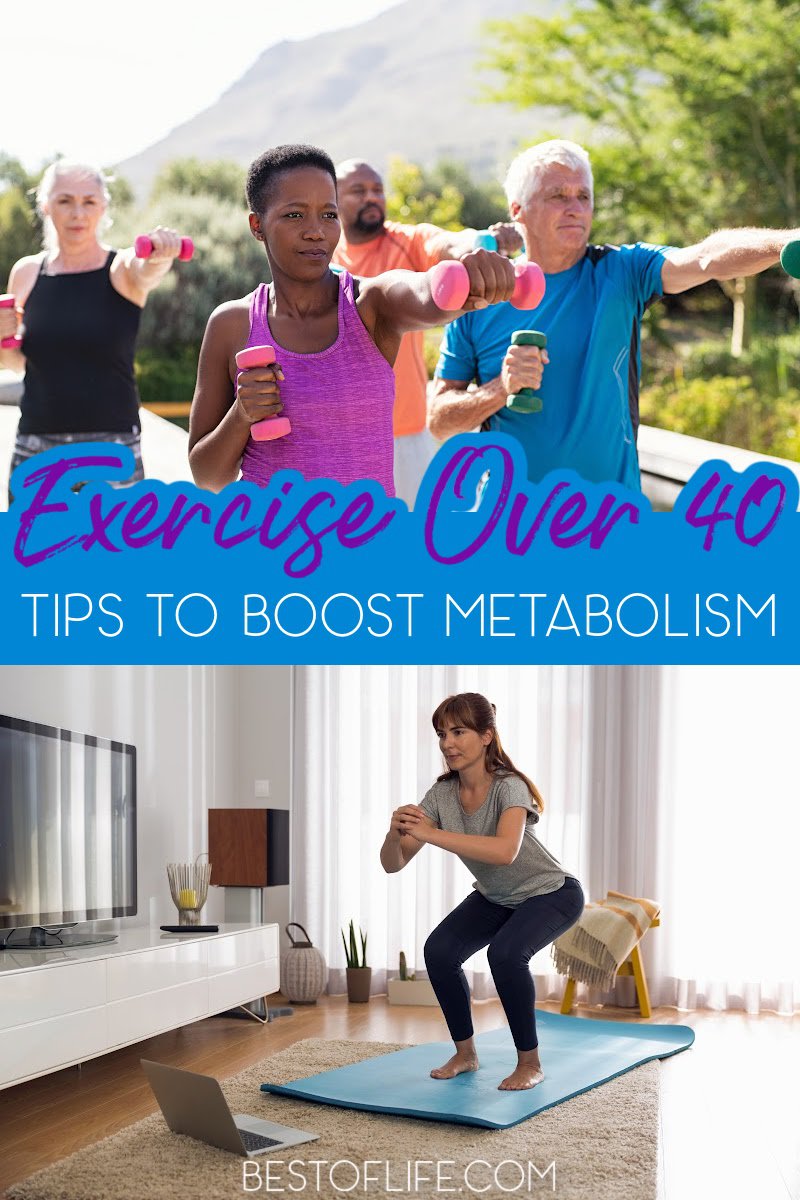 Our metabolism slows more and more with every passing year after we get to a certain age. But that doesn't mean that hope is lost and that we should throw in the towel. Instead, we should be working even harder to ensure that we exercise after 40. Believe it or not, you could boost your metabolism this way.
We can work as hard as we'd like to achieve the health goals we set for ourselves. But there is one thing we can't stop; aging. We all age and as we age our body slows down. One of the things that slow down drastically is metabolism.
Age shouldn't stop us from trying to stay healthy; we can exercise after 40 and still get results that will make you happy. One of the first things to go for many of us is our metabolism. That means it becomes a bit more difficult to lose weight.
Luckily, you can pick up the slack that a slowing metabolism leaves behind. The best way to do that is to exercise and there are many exercises you can use. These exercises are meant to be exercises after 40. That means they are meant for people over the age of 40.
The reason it is important to use specific exercises is that we will be doing the work our metabolism usually does. However, we don't want to cause injury.
Exercise After 40 Tips to Boost Metabolism
The first thing you should do is start to exercise more regularly. However, this is not a race. You must take things slowly to avoid injury. The last thing you want is to injure yourself and then be laid up in bed for months. You can also ask your doctor for advice based on your own medical history.
It is time to exercise once you get the approval from your doctor. This means stretching before every workout and making every workout last for about 30-40 minutes. You should also workout 5 times a week.
Hydration
There have been many studies on the ways water helps our health. Researchers have found that 48 ounces of water per day can help your metabolism. However, those same researchers found that there is a specific time to avoid drinking water.
Drinking water during a meal will not count towards the 48 ounces of water you should be drinking daily. That is because it is believed that food will dilute the digestive enzymes. This is not proven as of yet but it is easy to drink 48 ounces of water per day outside of mealtime.
Going Green
Exercise after 40 will be easier with these tips but nutrition plays a big role as well. Start your days off with green smoothies as often as possible. The goal is to get more fiber, vitamins, minerals, and enzymes every morning. This nutritional boost will help flush pollutants and toxins from your body.
There are many green smoothies you could choose from. Just be sure to make a green smoothie your breakfast as often as you possibly can.
Exercise After 40 Workout
There are specific exercises you can do to make sure you get the results you want. Exercise after 40 is possible but it just needs to be a little tame. Moderate aerobic exercises are perfect to get started. You can do aerobic exercises for about 30 minutes a day and get the results you want.
You can also use muscle strengthening exercises but you should limit those workouts to 3 days a week. Lastly, work out your core for a minimum of 2 days a week.
The Barriers
You will most likely hit a barrier at some point. This is the most crucial time in your journey to exercise after 40. This is all about your mindset. Unfortunately, many people start to notice little changes and give up. It is important to keep motivating yourself throughout the process.
You will see results, you will improve your metabolism, you will be happy with the results. However, you will not see any results if you give up.
More Health Tips
Most Common Germ Infested Areas in our Everyday Lives | Living a healthy lifestyle means also living a clean one, with clean routine and a clean home.
25 Daily Habits to Live Longer | There are some habits that are bad for you, we all know that. But that means there are also habits that are good for you.
15 Clean Eating Tips for Beginners | Clean eating is a very safe practice but it is not exactly the easiest thing to start doing.
Best Snacks to Eat at Night for Weight Loss | Late night snacking is usually not a good idea if you're trying to lose weight. But maybe it could be better if you eat the right things.
Fitness Bullet Journal | Weekly Spread Ideas for a Healthy Life | Keeping track of your fitness is easier when you have the right tools at your disposal.