Unique Fathers Day Gift DIYs for Kids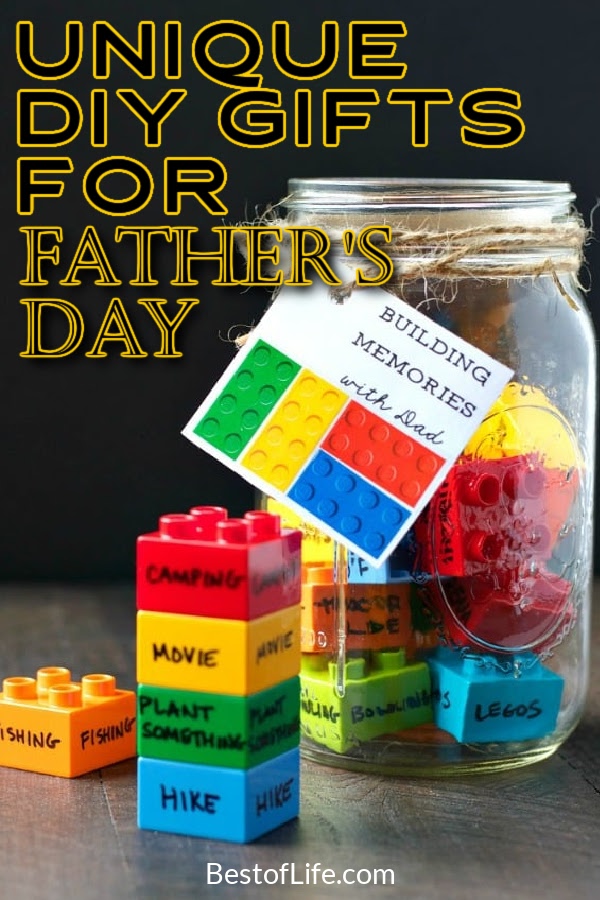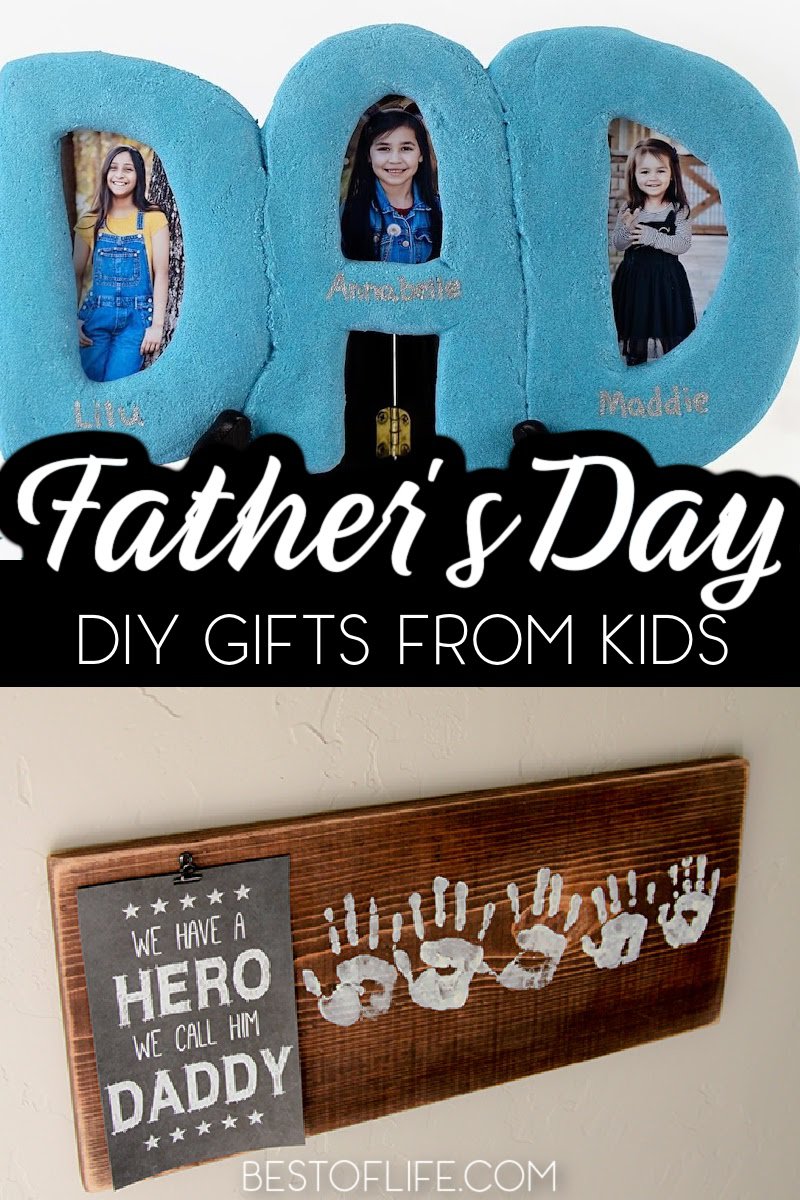 We all know they deserve the best; after all, they raised us. No gift is expensive enough to correctly express how much they mean to us. But Mother's Day is gone; time to make some unique Fathers Day gift DIYs for kids.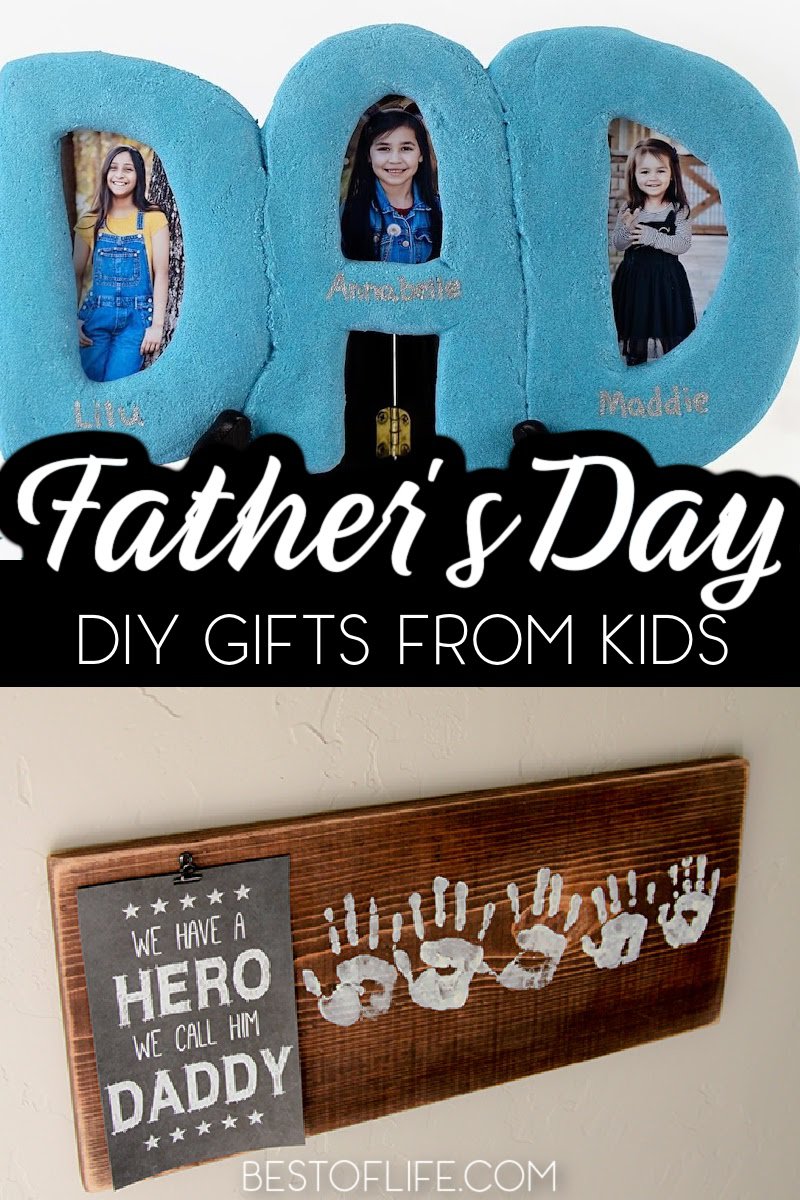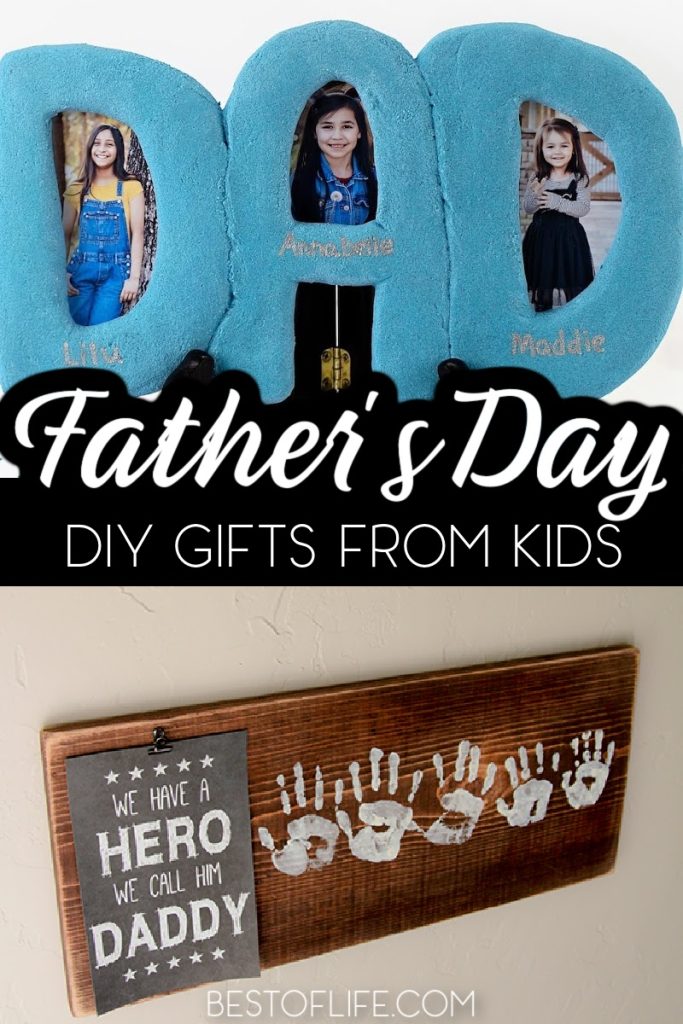 Use some unique Fathers Day gift DIYs for kids to help them make the best Fathers Day gifts they will love. Father's Day is our chance to thank our dads for everything they have done for us.
They have spent all our lives caring for us in one way or another. But kids aren't out there hustling for a living, so they can afford to buy their dad's gifts. Usually, our moms will take care of this for us and have their kids color a paper card.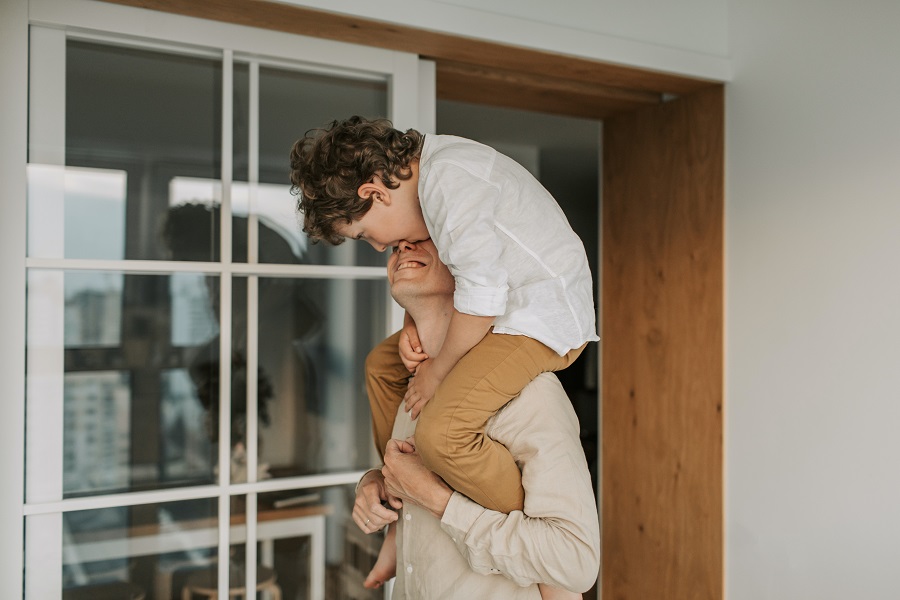 But you can get the kids more involved in the process while teaching them a lesson simultaneously. You can use DIY Fathers Day gifts from kids to let them feel more a part of the process.
The unique Fathers Day gift DIYs for kids can also teach them a lesson. The lesson is that only some gifts have to come with a considerable price tag. In fact, gifts don't even have to come from the store. Instead, gifts need to come from the heart.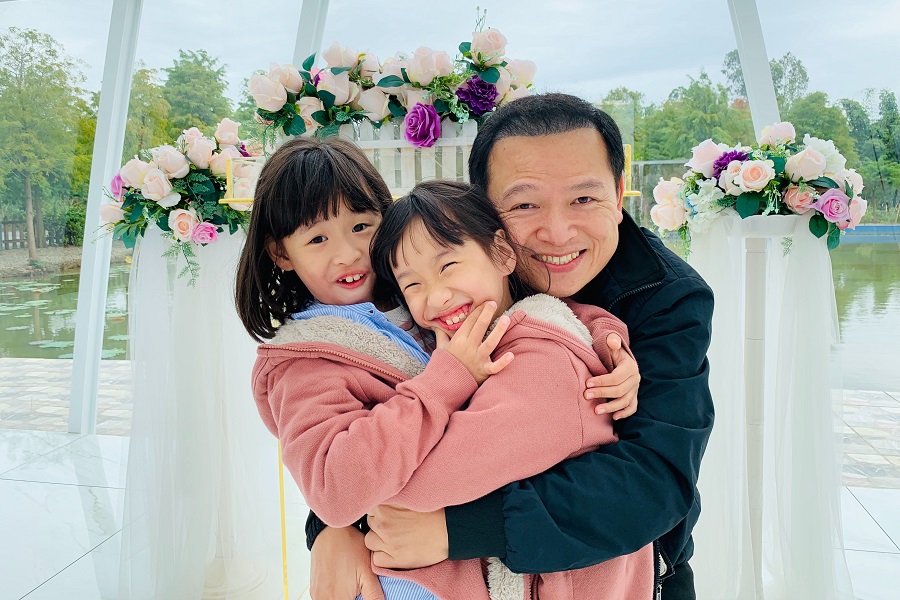 We don't buy gifts for one another just to get someone something. Instead, we buy gifts to show our love, appreciation and, sometimes, to show we care. Kids learn this idea as they grow, but it takes a while.
Seeing how appreciative their father gets when they hand him a DIY gift for Fathers Day will help show them that they can love those types of gifts as well. Not to mention, they get to spend some arts and crafts time with their mom, which might be the best part of the process.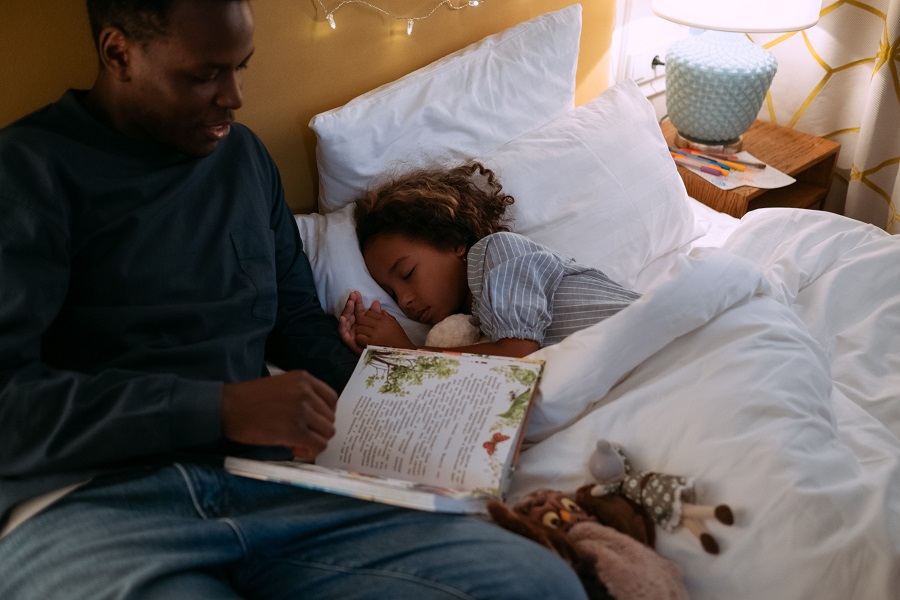 Hands Down Handprint Gift | Mama Cheaps
Black Glue Tie Craft | The Inspiration Edit
Hero Daddy Sign | Shanty 2 Chic
Salt Dough Bowl | Messy Little Monster
Instagram Picture Frame | Small Stuff Counts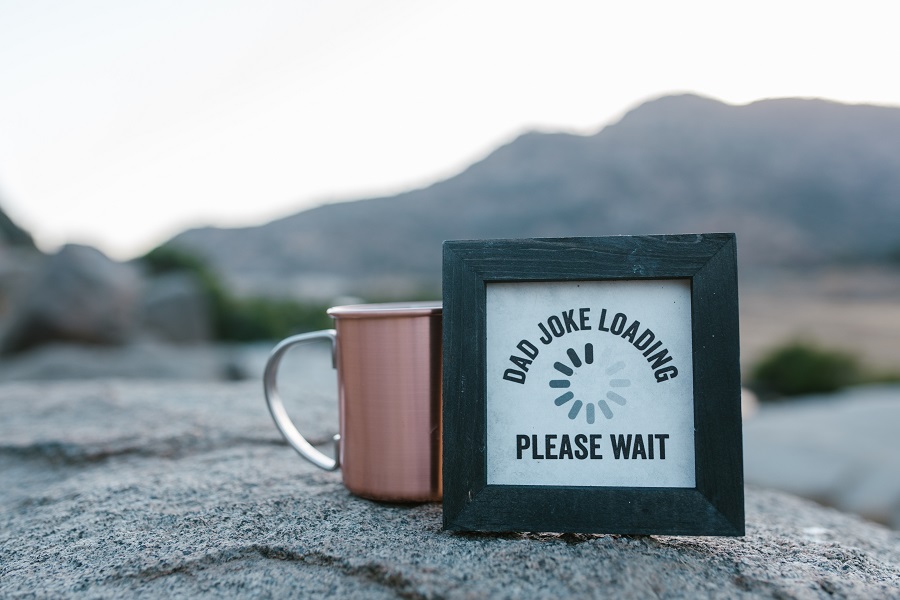 Fathers Day Gift DIYs | Getting Crafty
The first thing to remember is that our dads are familiar with getting ties, socks, or a coffee mug on Father's Day. This means that anything outside of the norm will be a surprise that he will appreciate.
The important thing is that your kids feel involved in the process, so they know what it feels like to put some effort in for another person.
Candy Tackle Box | Sunny Sweet Days
Building Memories with Dad | The Seasoned Mom
Thumbprint Heart Keychain | A Hundred Affections
Salt Dough Picture Frame | The Soccer Mom Blog
Leather Drink Sleeve | A Beautiful Mess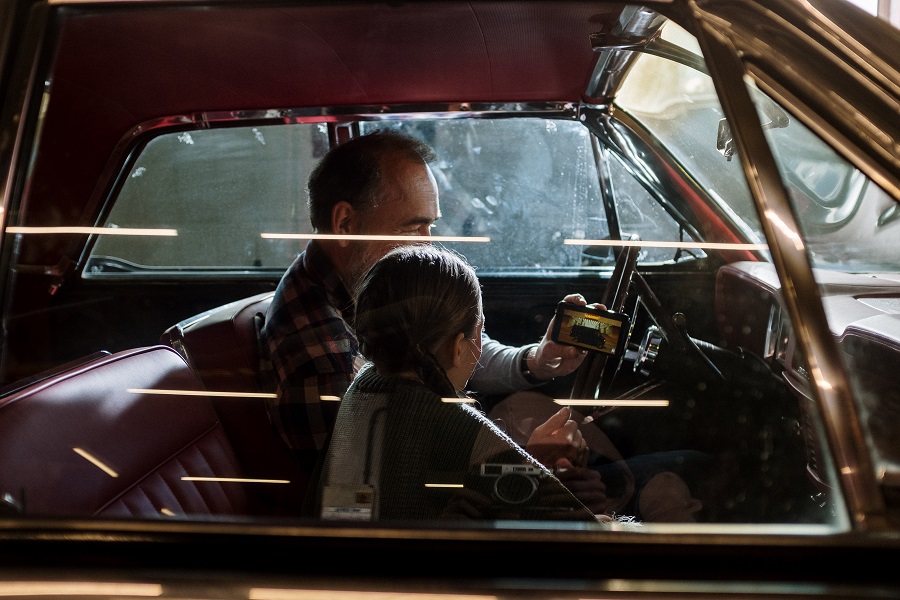 DIY Gifts
Here's the thing about DIY gifts, they are all unique. You can follow a tutorial to a "T" and still have some minor differences. That makes these Fathers Day gift DIYs for kids inherently unique.
But you will want to take this opportunity to use the information you know about your dad. Try using his favorite colors as much as possible, even if it differs from the tutorial. You can also use some items that mean something to your family collectively.
These gifts are sure to be the best he's ever received.
Star Wars Explosion Box | Party with Unicorns
Handprint Baseball | Sunny Day Family
Father's Day Coasters | Arrow and Heart
Kid-Crafted Storybook | Persia Lou
Canvas Tool Apron | The Merry Thought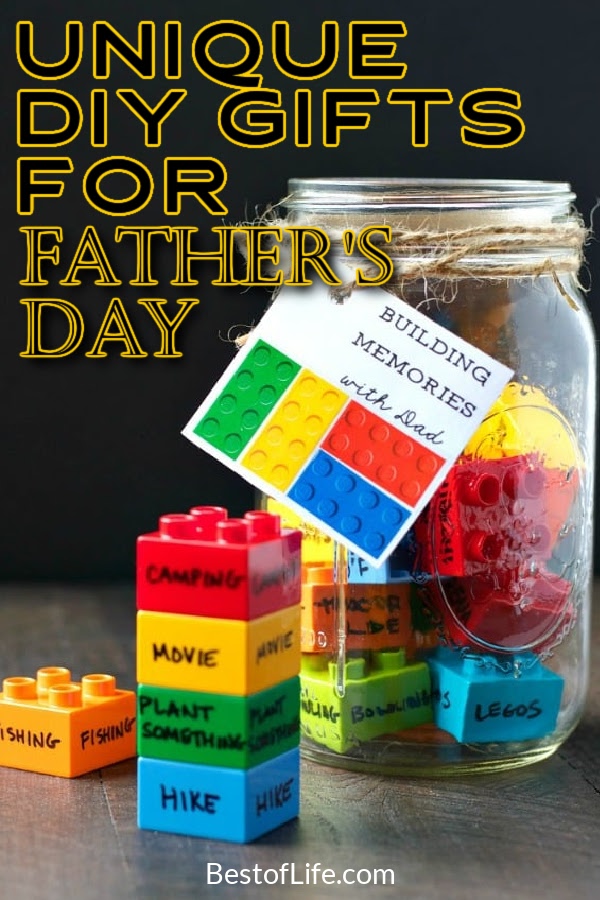 More DIY Ideas
DIY Outdoor Lighting for Summer Parties | Outdoor lighting is perfect for summer parties.
Upcycling Craft Ideas | Take those old things in your home or yard and turn them into something new.
DIY Science Experiments for Kids at Home | Summer is here and that means the kids need something to do.
Summer Decorations | Take your outdoor party to the next level this summer.
DIY Whiskey Barrel Planter Ideas | Your yard might be in need of a new look.