Red White and Blue Drinks Without Alcohol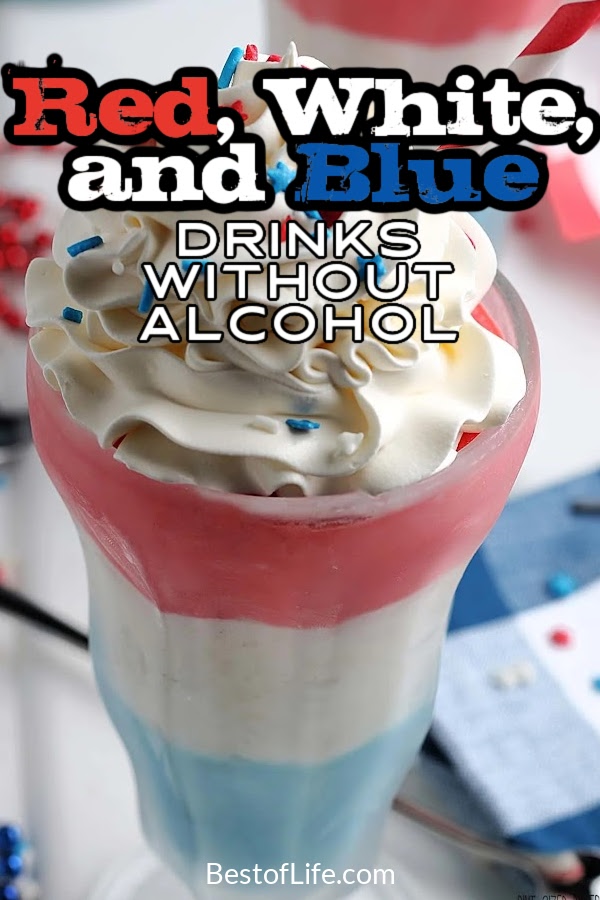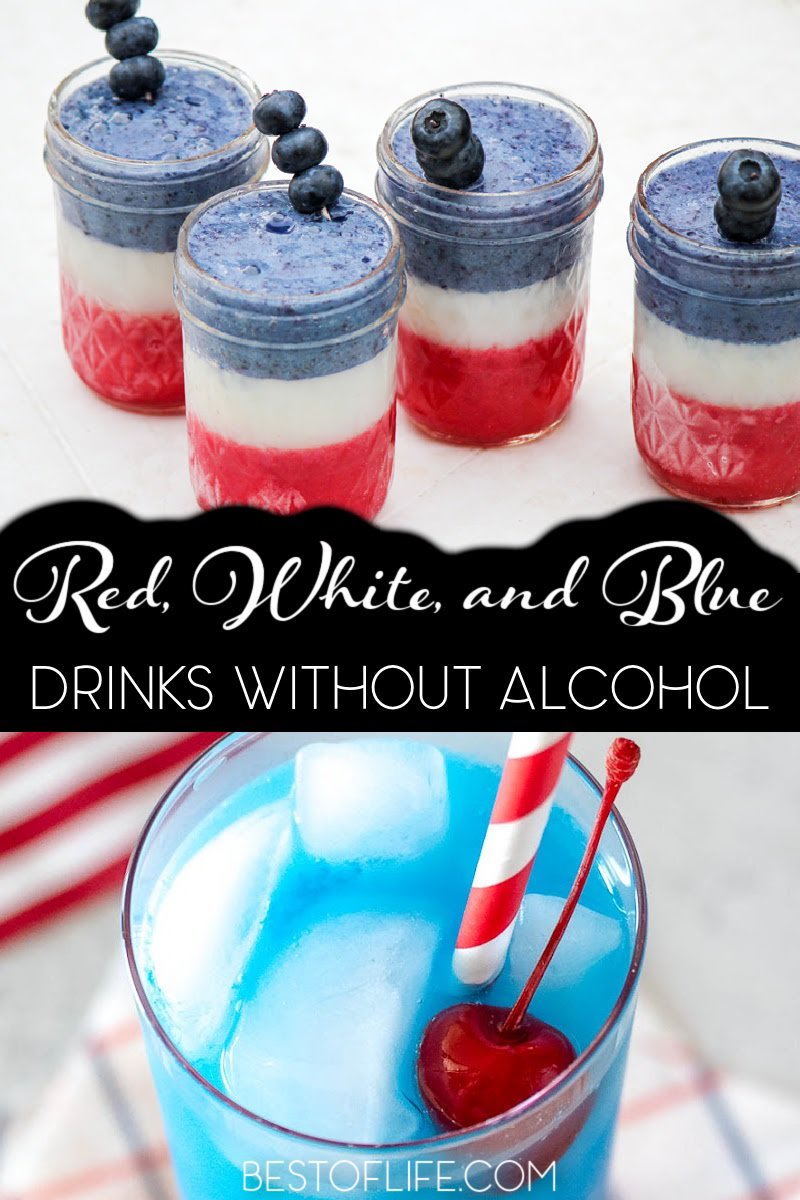 The staple celebration for the Fourth of July is a family BBQ but it can be celebrated in a variety of ways. The weather is usually nice, and the day is filled with anticipation for the fireworks to come. But before the fireworks, we enjoy good old-fashioned American foods off the grill and wash them down with red, white, and blue drinks.
One of the many summer activities the whole family can enjoy is a Fourth of July celebration. All over the country, families get together to celebrate the freedom of the country. Not all red white and blue drinks need to have alcohol.
When they don't, you can share the party drinks with guests of all ages. There are many different Fourth of July themed drinks that can be shared with everyone. However, the best ones are red white, and blue drinks.
The colorful drinks can be shared with everyone at your Fourth of July party. Not only can everyone enjoy them, but they add another level of decor and excitement to your party — especially when decked out with patriotic straws.
After all, the best Fourth of July party ideas include things that will add another layer to your party.
Layered Drink | Eating on a Dime
Patriotic Punch | Wunder-Mom
Patriotic Italian Cream Sodas | Butter with a Side of Bread
Red, White, and Blue Lemonade | Hezzi-D's Books and Cooks
Very Berry Summer Slushie | Cook. Craft. Love.
Red White and Blue Drinks Without Alcohol
There are plenty of ways you can use a party's theme in the food and beverage you serve. Patriotic parties are very simple, just use the colors of the American flag in your recipes.
That is why these drinks are perfect for Memorial Day, the Fourth of July, and any other patriotic holiday you celebrate.
Frosty Patriotic Punch | Spend with Pennies
Red White and Blueberry Milkshakes | Tasty Bev
4th of July Milkshakes | Pint Sized Baker
Captain America Drink | This Worthey Life
Red White and Blue "Sangria" for Kids | Growing Up Gabel
Drinks for Kids
Kids make recipes even easier. Drinks aren't difficult to make, usually, it just comes down to measuring the ingredients properly, and then stirring them together in a pitcher or glass.
But kids don't need a whole lot and the alcohol is absent from these recipes. That makes them cheaper and easier to make.
Red White and Blue Cooler | The Wicked Noodle
Patriotic Strawberry Blueberry Cream Smoothies | Daily Dish Recipes
Layered Drinks | In Katrina's Kitchen
Red White and Blue Sparkling Juice | Passion for Savings
Patriotic Mocktail | Baby Center
More Fourth of July Ideas
July 4th Decorations | Fourth of July Front Doors that Pop | Decorating for patriotic holidays is just as fun as celebrating the Fourth of July in general.
Best Fourth of July Facts to Know | Do you know your patriotic history? Maybe it is time to brush up on your American history.
Best Red White and Blue Nails – Designs to Love | Why not get even more patriotic with some nail art that fits the celebrations?
Red White and Blue Drink Recipes with Alcohol | These drinks are for adults and should be enjoyed responsibly.
101+ July 4th Recipes for a Patriotic Celebration | Patriotic celebrations may require even more recipes than just these drinks and that is why there is an entire list of things to make for every course.