Best Scary Halloween Movies of all Time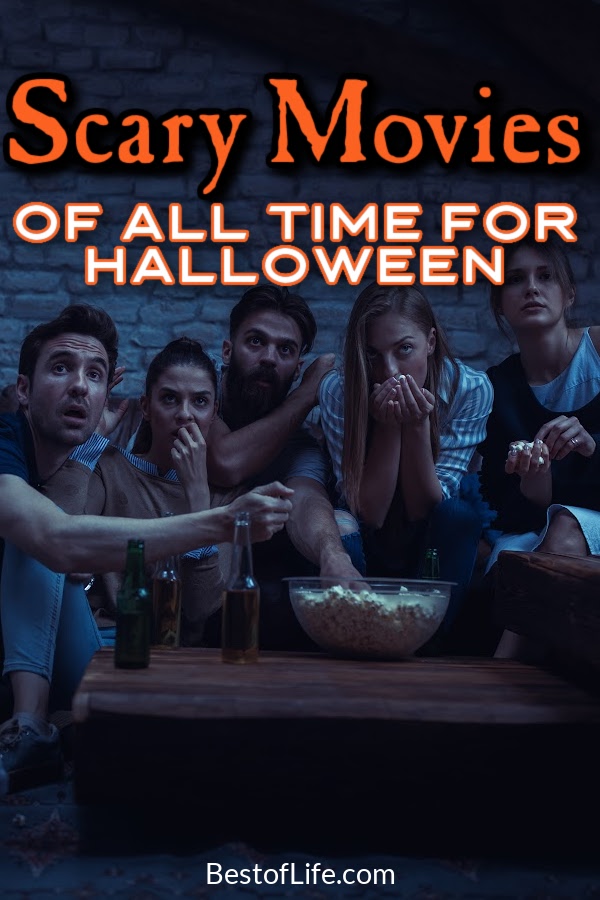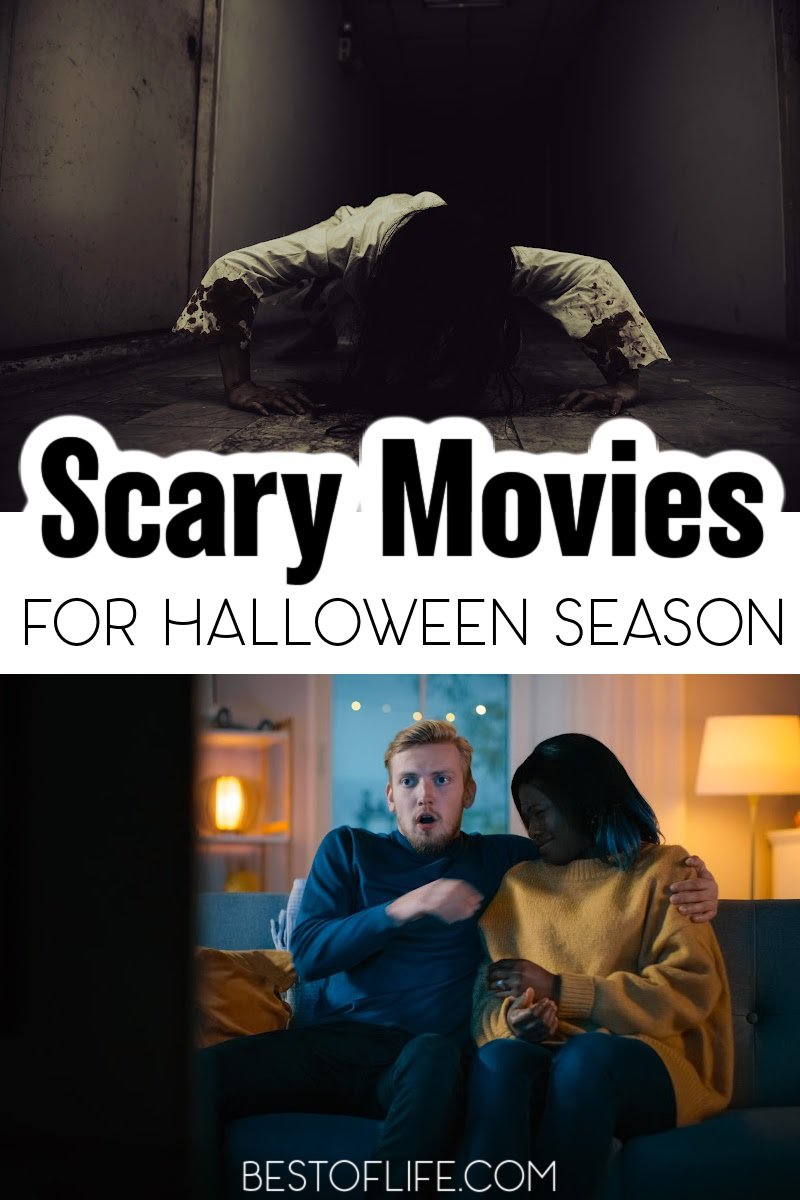 Adults and children alike get to dress up, act crazy, and have some fun. Any holiday that glorifies candy and being scared at the same time is pretty great in my book! One of the most fun things that I enjoy doing during the fall is picking out my favorite scary Halloween movies.
Get your friends together for a fright night fest with these scary Halloween movies! All of our friends and family gather together and we have an awesome party where we watch our favorite…and sometimes the cheesiest…Halloween movies.
Being scared in real life is not one of my favorite things, I like feeling safe an secure. There's just something about the spooky Halloween season that demands a fright fest! If you enjoy scary Halloween movies this is the perfect list for you!
Don't forget to stock up on snugly blankets, popcorn, sugary sweets, drinks, and decorations for your Halloween Movies viewing party! I wouldn't object to you wearing a fun costume either…just sayin'!
Best Scary Halloween Movies of all Time
Friday the 13th – Any of the Jason Movies
These are perfect for any Halloween movies list. Of course there is a haunted camp ground in the forest that is haunted by a drowned camper from years gone by. Even the new Jason movies are a bit cheesy.
He chases campers through the woods murdering them all with whatever weapon happens to be handy. I remember how terrifying it was a kid to see other people dressed up in their white hockey masks!
The Strangers
I'm not kidding for even a second when I say this movie terrified me. As soon as we discussed a post like this I knew that I needed to include this movie. The Strangers was awful but also so great.
It's perfect for any Halloween movies list. We went to see this is the middle of the day, came out and RAN to the car. Basically a family stays in a cabin in the woods. In the middle of the night the doorbell rings and they of course are smart, they don't let The Strangers inside.
Then these night visitors put on their masks and start terrorizing this family. The whole thing is pretty realistic and that might be the horrifying part. It's definitely an on the edge of your seat type film.
Nightmare on Elm Street – Any of the Freddy Movies
The Freddy movies are kind of creepy on a secondary level. Freddy exists in their dreams and he's able to kill them in their dreams which we all like to remind ourselves is not possible.
Throughout all of the Freddy movies the kids are haunted by this mangled midnight murderer. In their efforts to keep sleep away they all end up not being able to discern dreams from reality…since Freddy can kill them either way it's a whole mixed up "nightmare".
The Exorcist
Demons are the best for any scary Halloween Movies list…What is more terrifying than a demon?! Of course they try and help her, they try and "exorcise" her demons…which is a horrible disaster.
One of those super scary movies that will definitely require a blanket to cover your eyes, and a pillow to clutch during the extra terrifying moments.
Amityville Horror
More demons! The house is possessed and of course a new family moves in…you saw that coming right? All of these horrible and terrifying things start happening to the family. This is one of the main reasons why I have no plans to leave my home.
It's not haunted and I plan to stay here and avoid any haunted homes. The babysitter tells them that they should be careful but nooooo why would they believe her?!? Definitely a great option if you enjoy supernatural Halloween movies.
The Shining
Danny, the weird weird kid of all weird kids…he's almost creepy enough to get the movie on this list on his own! Jack, the father, thinks that he can conquer this haunted hotel. He's going to go and be the caretaker of a hotel who's previous caretaker went mad…the hotel made him crazy…but that shouldn't be enough of a warning…No, Jack can handle it, he even takes his family along.
There are ghosts, puppets, crazy murderous possessed families, a creepy kid yelling "redrum, redrum" yikes. A good, classic, scary movie for Halloween.
Don't Breathe
Don't Breathe just came out this year but it's going on on Halloween movies list for sure. It was so good! Way better than I expected it to be. I'm so intrigued by people who have heightened senses and this movie is about a man who is blind.
His hearing is super sensitive along with his other senses. He's got a TON of money in a safe because his daughter was killed by a drunk driver and the settlement money is hanging out there in his safe.
Some neighborhood thieves realize that he's a recluse and they decide they're going to break in for the money. It turns out to be a really twisted thriller and they end up in WAAYYYY over their heads.
The whole movie is shot in a really dark way (think about the main character here) and it's a great movie to watch at night!
Children of the Corn
Who can make a Halloween movies list without including Children of the Corn? A whole town full of creepy, satanic worshiping, murderous, children. Eeep. Gives me the total creeps to think about children acting like this!
Don't watch this one and then go out with your family trick or treating. These kids basically killed off their parents and they "sacrifice" anyone who is over 19 years old…leaving a whole town full of brainwashed, murdering, spirit demon worshiping maniacs. Wouldn't want to be the couple that stumbles upon this mess.
More Halloween Ideas
Halloween Letter Board Quotes and Sayings Ideas | Letter boards don't seem scary. But you can make it scary with the right words.
Halloween Party Aesthetic Ideas | Halloween aesthetic is everywhere and that includes the parties you'll be hosting.
Pumpkin Spice Martini with Baileys Recipe | Speaking of parties, you can't have a great Halloween party without some fuel.
Scary Netflix Movies to Watch for a Frightful Night | There are some real frights on Netflix as well.
Halloween Cocktails with Whiskey | Did we mention Halloween is the holiday of treats?