10 Funny Valentines Quotes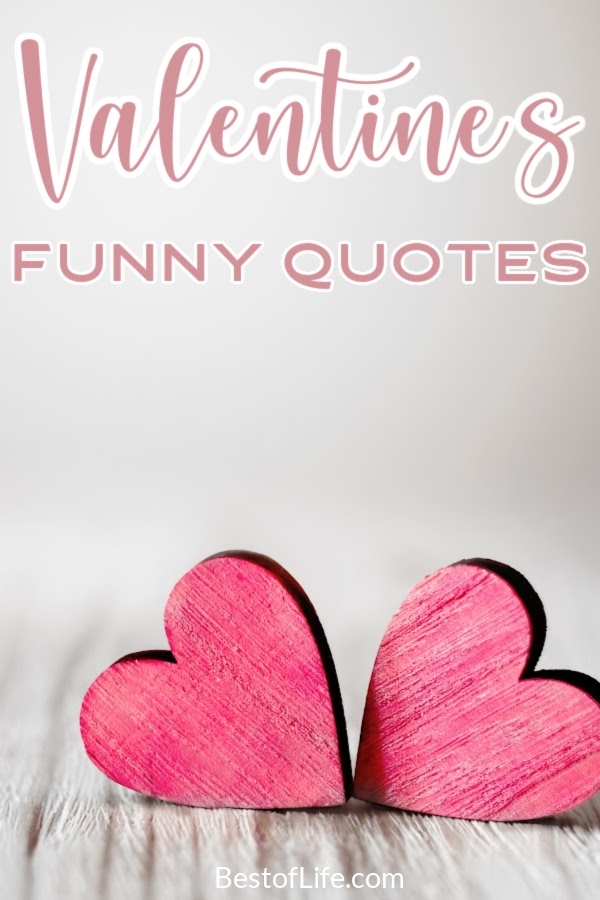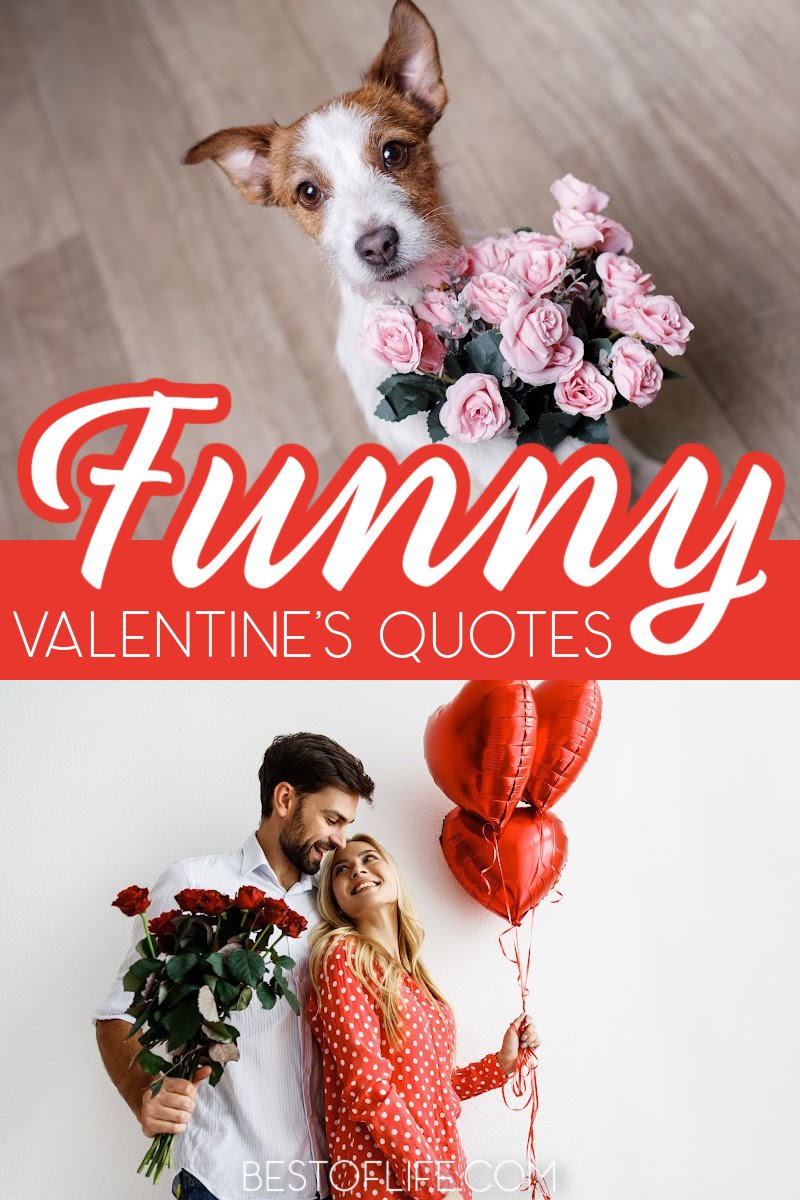 Valentine's Day is a day of love. People everywhere are celebrating the love they have in their lives. But what about those who don't have love in their lives? Well, those people can laugh at love and celebrate friendships instead. Funny Valentines quotes will help.
Funny Valentines quotes can help those who need a good laugh on Valentine's Day, especially if things aren't going well. Hearts, chocolates, flowers, diamonds, fancy dinners, these are the things that people utilize to help them celebrate the love of their lives.
But not everyone has love the way as others. In fact, some people are trying to avoid love altogether. Others are dealing with loves that have let them down. Either way, thee is always a reason to have a good laugh. You can use funny Valentines quotes to help you laugh things off or the blues away.
These quotes are not to poke fun at those who are enjoying themselves on Valentine's Day. Instead, these quotes are to laugh at love itself and learn that life doesn't have to always go according to plan. Even the downsides of life could have a little laughter in them.
Funny Valentines Quotes
"Remember, your Valentine's card shows you care enough to send the very best, even though you're too lazy to put it in your own words." – Melanie White
"All you need is love. But a little chocolate now and then doesn't hurt." – Charles M. Schulz
"Love is a lot like a backache, it doesn't show up on x-rays, but you know it's there." – George Burns
"Before you marry a person, you should first make them use a computer with slow internet service to see who they really are." – Will Ferrell
"The brain is the most outstanding organ. It works 24/7, 365 from birth until you fall in love." Sophie Monroe
"I [understand] Valentine's Day, as a concept. The naked baby shoots you with an arrow and you fall in love." – Trevor Noah
"Today is Valentine's Day. Or, as men like to call it, Extortion Day." – Sophie Monroe
"I feel bad for people who die on Valentine's Day. How much would flowers cost them, 10 grand?" – Jay Leno
"It wasn't love at first sight. It took a full five minutes." – Lucille Ball
"Valentine's Day money-saving tips – Break up on February 1st, get back together on the 15th." – David Letterman
More Quotes
Best Quotes About Change for the Better | There are times in life when we just don't have enough space for love. Especially with all of the changes coming our way.
Positive Quotes For The Day For Work | Maybe we work a lot and could use some positivity at work instead of in our love lives.
Best Quotes About Direction and Purpose | Who needs love when you have direction and a purpose in life that fills up your schedule already?
Funny Wine Quotes for Wine Lovers | There is nothing wrong with loving something else, like wine. In fact, wine makes a better Valentine's Day date anyway.
Cute Cat Quotes to Make you Smile | We don't want to be the cat lady, it kind of just happens. But hey, cats can share a nice meal with us on Valentine's Day so we aren't alone.