Spring Soup Recipes for a Crowd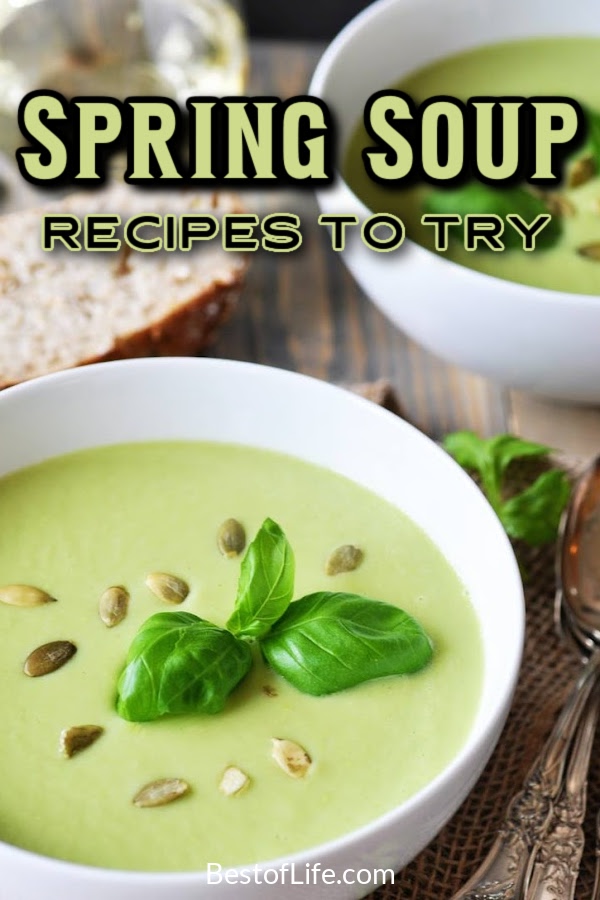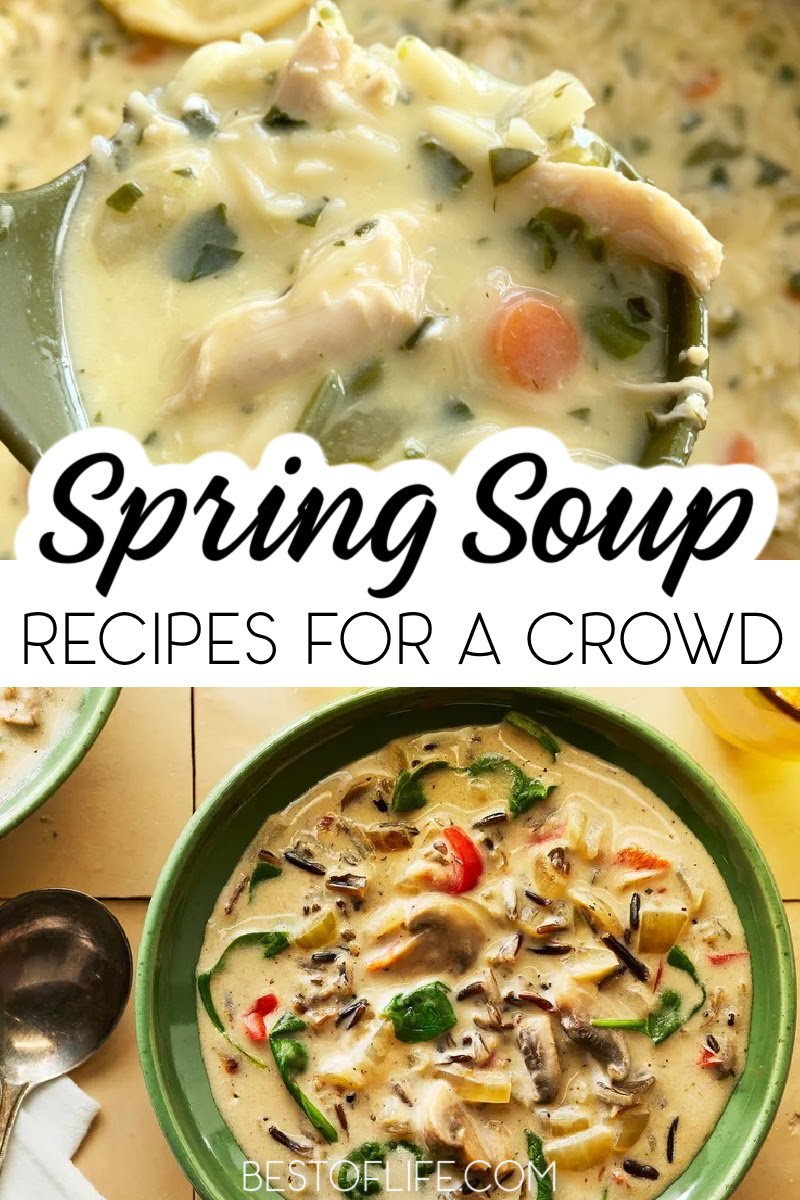 A warm bowl of soup is perfect on a chilly fall day. But soup isn't just for fall; it is delicious any time of the year. But you can change up the recipes you use to fit into a different season. We can use spring soup recipes to make soup fit into spring menus.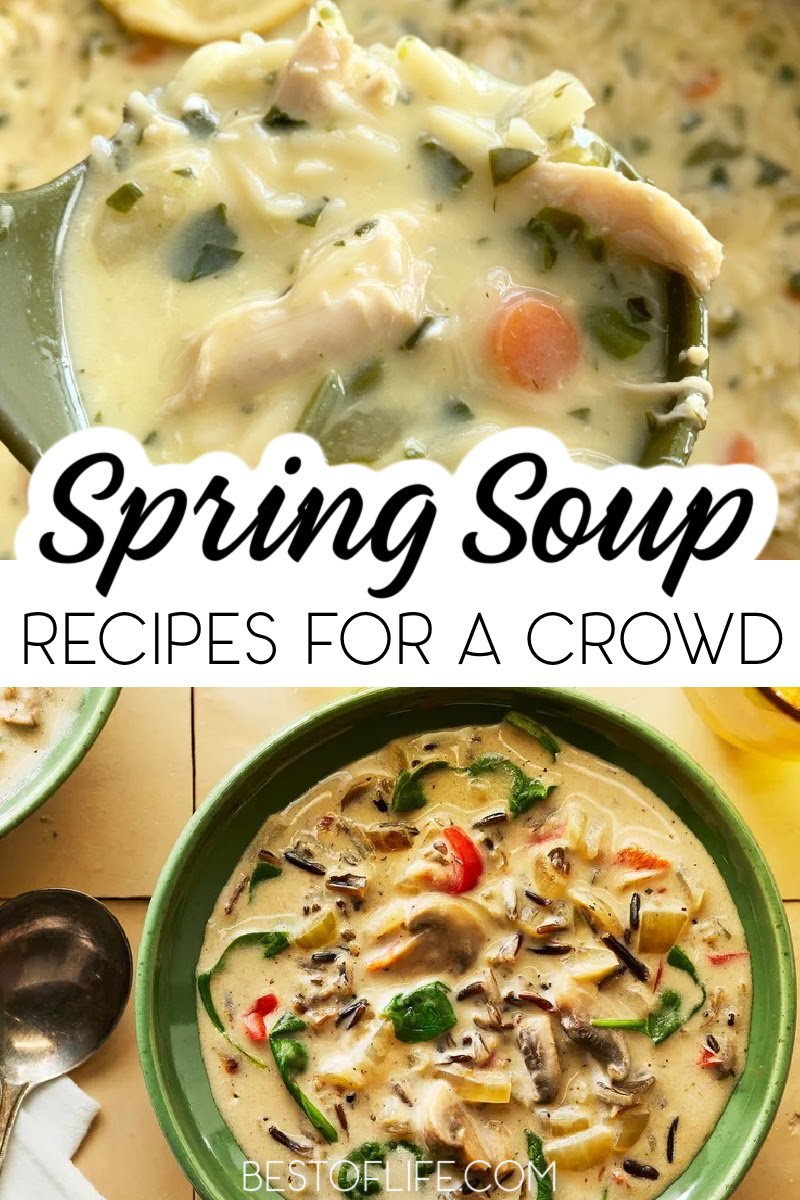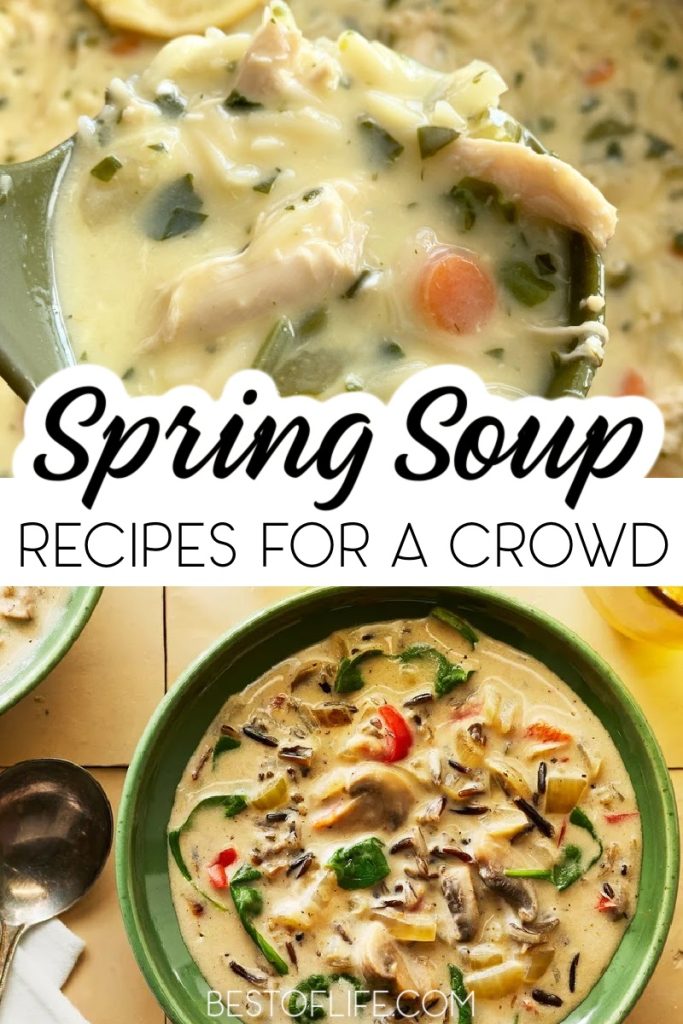 Spring soup recipes are perfect for dinner party recipes in spring or just as part of your regularly scheduled family dinner recipes. Not all soups are created equal. There are some soups that are heavier and thicker than others.
Those heavy soups are perfect for fall or even winter. Those are the seasons we want our food to help warm us up a bit. But spring is a different game altogether. We aren't looking for heavy meals that warm us up as much.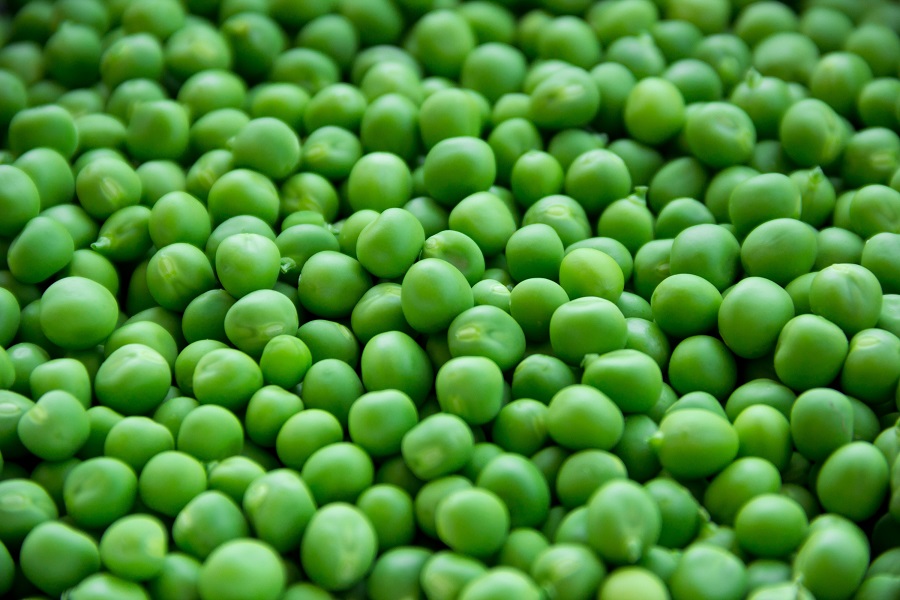 Instead, we want light fare that tastes great and uses seasonal ingredients. After all, spring is the perfect time to start diving into seasonal fare. Seasonal ingredients are freshly grown ingredients that are at their peak freshness during a specific season.
For example, collard greens, kale, spinach, peas, carrots, onions, artichokes, mushrooms, broccoli, asparagus, and celery are all in season during spring. But what does it mean for a fruit or vegetable to be in season?
Seasonal ingredients are at their height during the specific season they thrive in weather-wise. These ingredients are at their peak flavor and nutrition. That is also why making your own soups fresh at home is the clear choice to make during any season.
You could reach for a canned soup, and no one would bat an eye. But making your soup fresh with some spring soup recipes can help you do so much more with your meal.
Instant Pot Creamy Sausage and Kale Soup | Best of Life
Instant Pot Whole30 Vegetable Soup | Best of Life
Low Carb Crockpot Chicken and Veggies Soup | The Best of Life Magazine
Creamy Mushroom & Spinach Soup | Eating Well
Cream of Celery Soup | Veganosity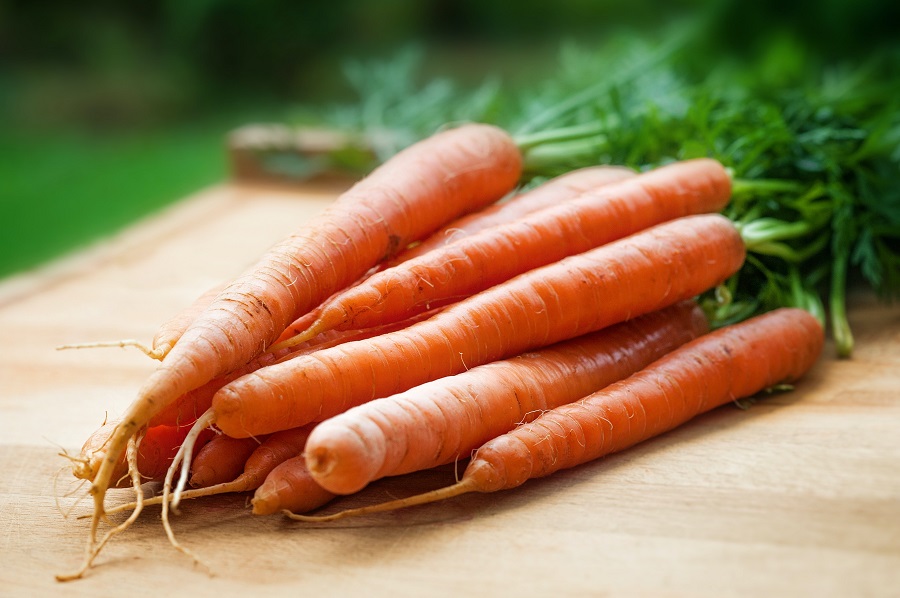 Spring Soup Recipes | Homemade vs. Canned Soup
There is absolutely nothing wrong with using canned soup. In fact, some of these recipes may require the use of some canned ingredients. However, we should be reaching for fresh produce as often as possible.
Fresh produce packs more nutrients in the mix, which means homemade soup is inherently healthier than canned soup. You will also get more flavor out of homemade soup recipes than you would from a can, especially if you use seasonal ingredients.
The end results speak for themselves; don't be afraid to try to make your own soups from now on with these easy soup recipes for spring.
Carrot Rhubarb Soup | Tasting Page
Lemon Chicken Orzo Soup | Mom Does Reviews
Avocado Soup | Delish
Cheesy Cream of Asparagus Soup | Taste of Home
Spring Minestrone Soup | The Endless Meal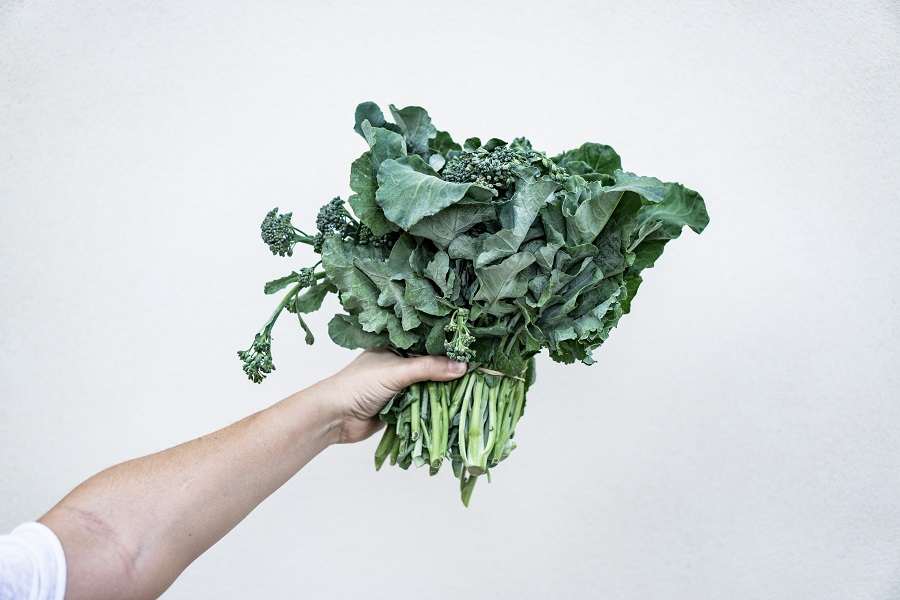 Make Ahead Soup Recipes for Spring
You may be familiar with the idea of make-ahead meals. A make-ahead meal is a meal that you make anywhere from one day to a week before you plan on eating it. These soups can be enjoyed fresh as soon as you make them.
However, there is something to be said about making your soups ahead of time. Some soup recipes will greatly benefit from having time to come together in the refrigerator. The ingredients will meld together, creating a single experience with each slurp.
Of course, you don't have to make them ahead of time, but maybe give it a try with some of your favorite spring soup recipes.
Chicken Soup with Spring Veggies | Nyssa's Kitchen
Thai Coconut Carrot Soup | Delish Knowledge
Asian Chicken Zoodle Soup | Heather Christo
Pea and Broccoli Cashew Creamy Soup | Will Frolic for Food
Chilled Cucumber Avocado Soup | Seek Satiation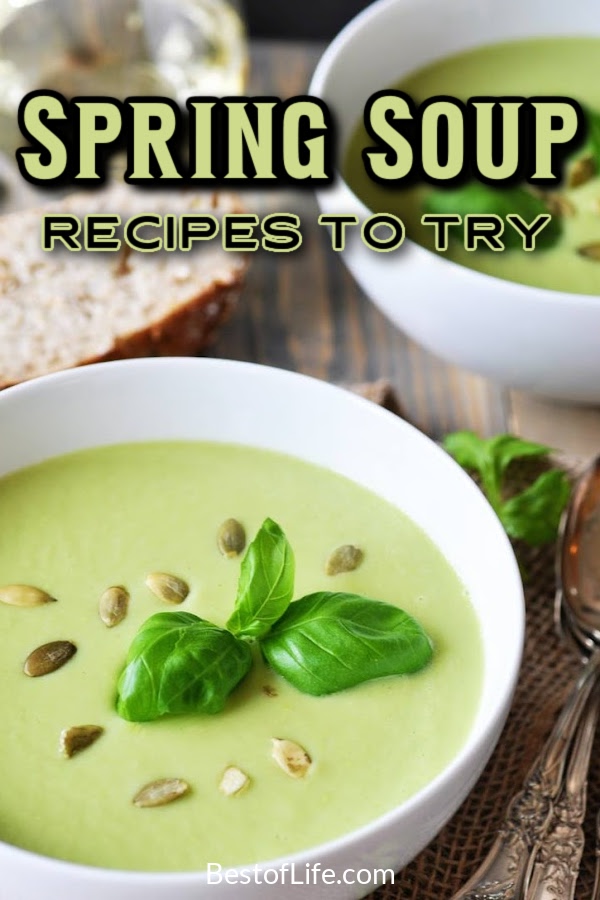 More Recipes
Starbucks Mango Dragon Fruit Refresher Copycat Recipe | Skip the line this spring and make Starbucks copycat recipes at home.
Easy No Torch Creme Brulee Recipe | You don't need a fancy kitchen torch to make creme brulee, not anymore.
Spring Cakesicles for Outdoor Parties | Spring is the perfect time for some cakesicles!
Easy Apple Crisp with Oats Dessert | Apples may not be in season during spring, but this dessert is great all year long.
Easy Crostini Bruschetta Appetizer Recipe | Bruschetta is one of those recipes that is very easy to make for a crowd and delicious.