Prom Hairstyle Ideas & Tips for a Classy Evening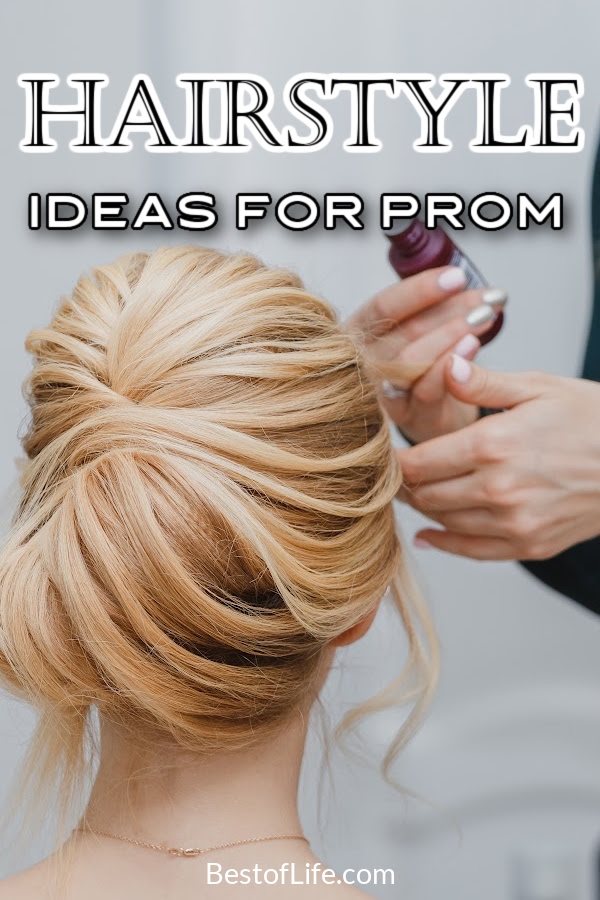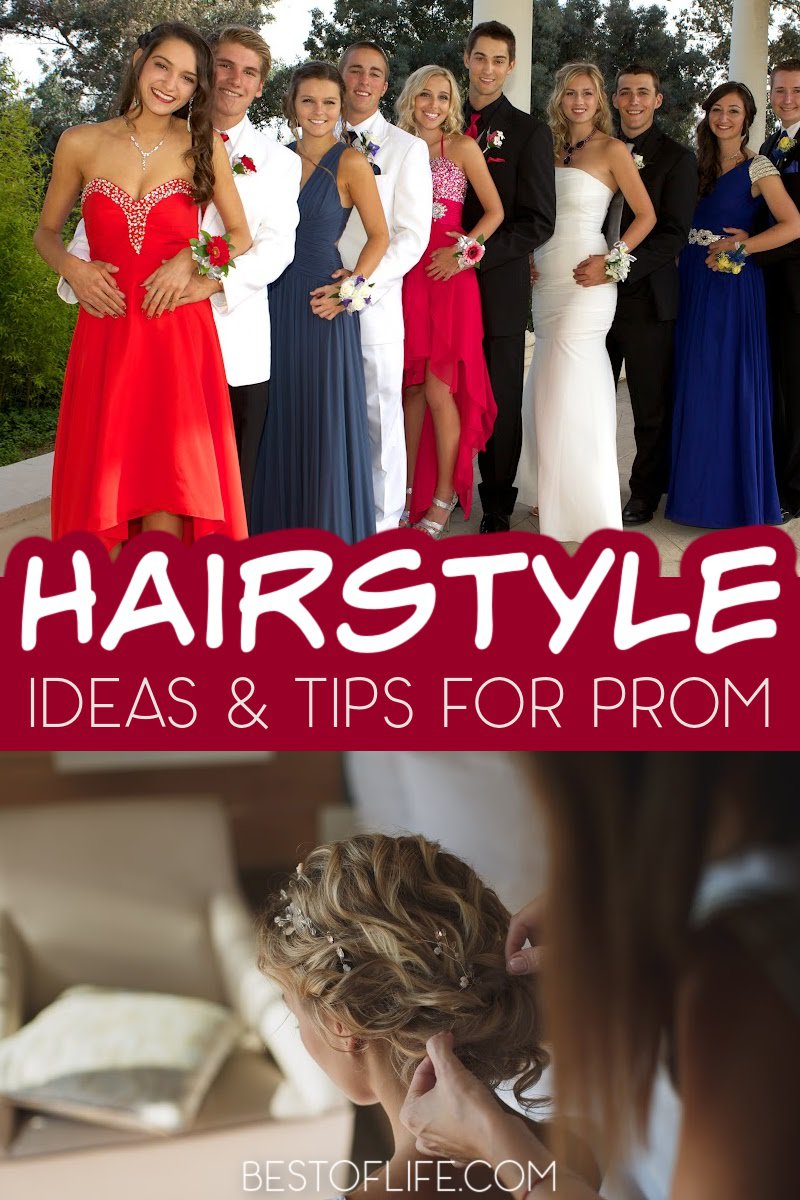 Prom season is here, and that means teens will be preparing for the big night. Guys will get fitted for suits or tuxes, and girls will pick out their dresses. But girls also have to worry about their hairstyle. Luckily, there are plenty of prom hairstyle ideas to inspire them.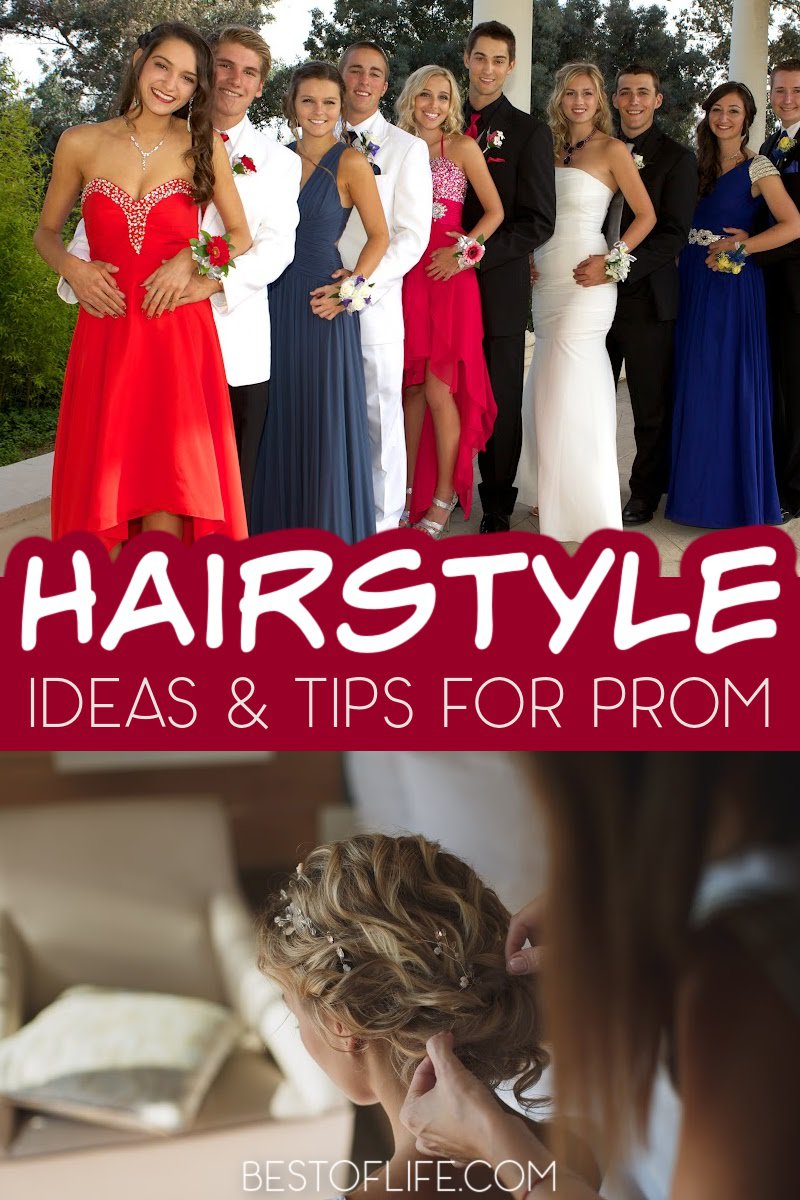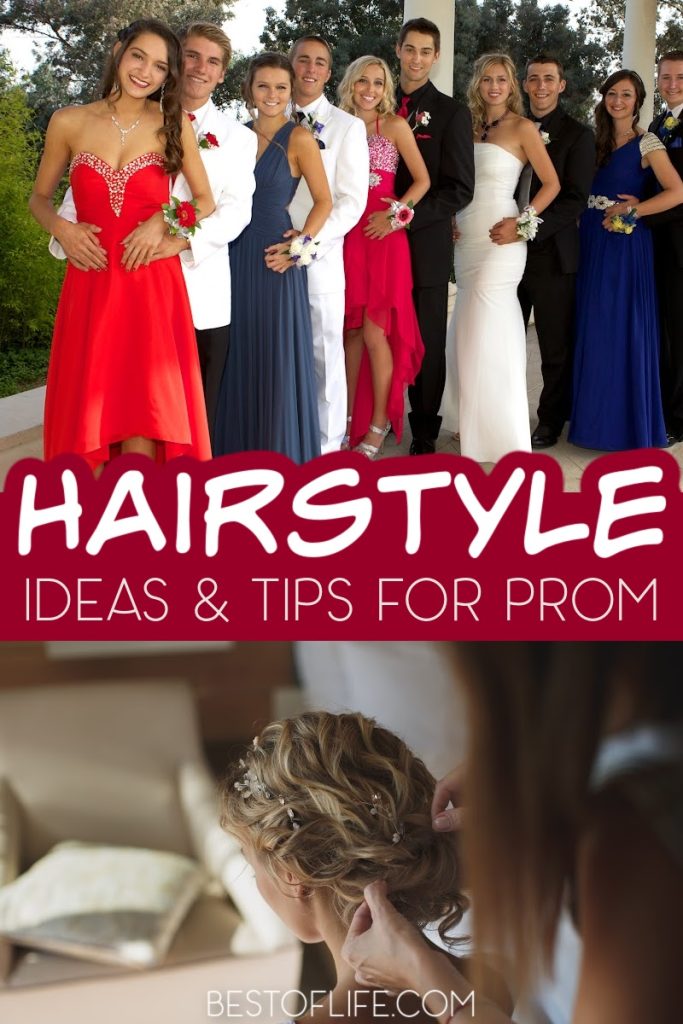 Prom hairstyle ideas can help teens figure out the best hairstyle for prom and how to style hair for prom to make for a classy evening. Prom is one of the first big social events teens will attend.
Of course, other events in their lives could mean just as much to them personally. However, prom is just one of the milestones we experience in high school. The first step to preparing for prom is deciding what to wear.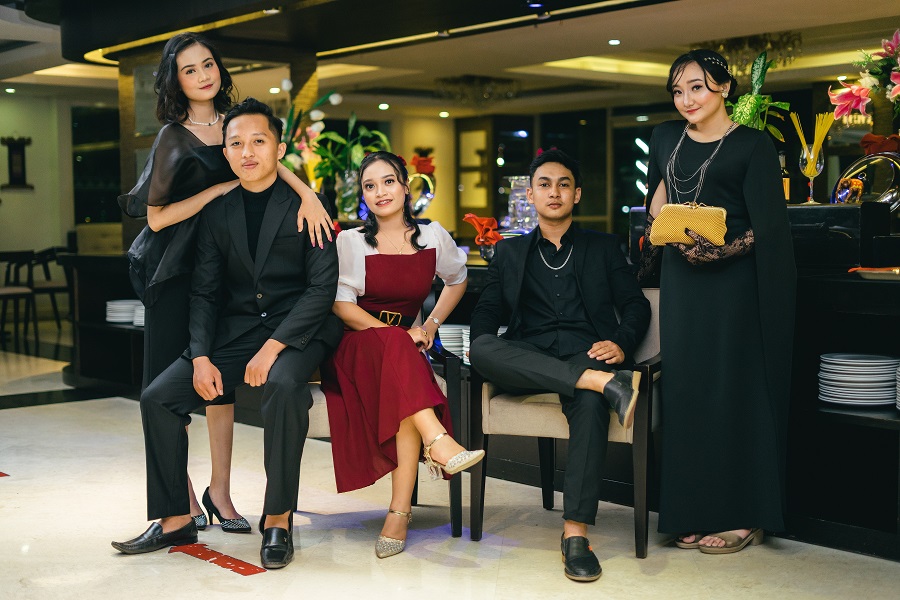 The outfit will help inform the prom hairstyle ideas and tips you will use. The outfit isn't complete without shoes and accessories. These things need to be taken care of early as the outfit may need to be altered to fit correctly, which can take time.
Girls have a little more to worry about than boys. Boys will be ready to go once they have their outfits picked out and altered. But girls will be able to use the altering stage as an opportunity to start the following stages of preparing for prom; hair and makeup.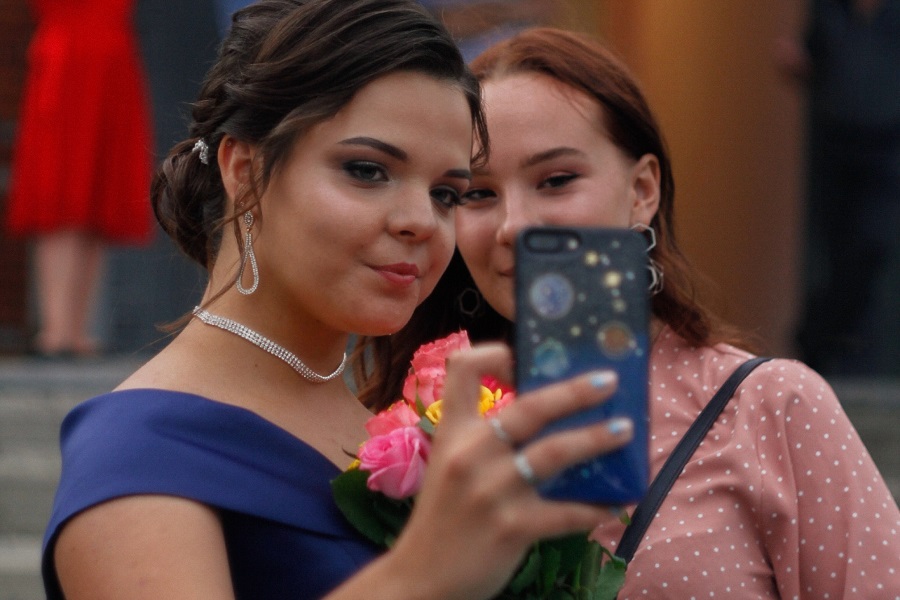 Makeup isn't for everyone, and there's nothing wrong with that. However, some girls will want to ensure their makeup is done correctly so they look fantastic all evening. Every girl will want to figure out which hairstyle works best for prom.
As mentioned earlier, the outfit will help inform the hairstyle. A professional hairstylist is an easy way to go. Unfortunately, not everyone has the finances or the time to deal with a hairdresser for prom.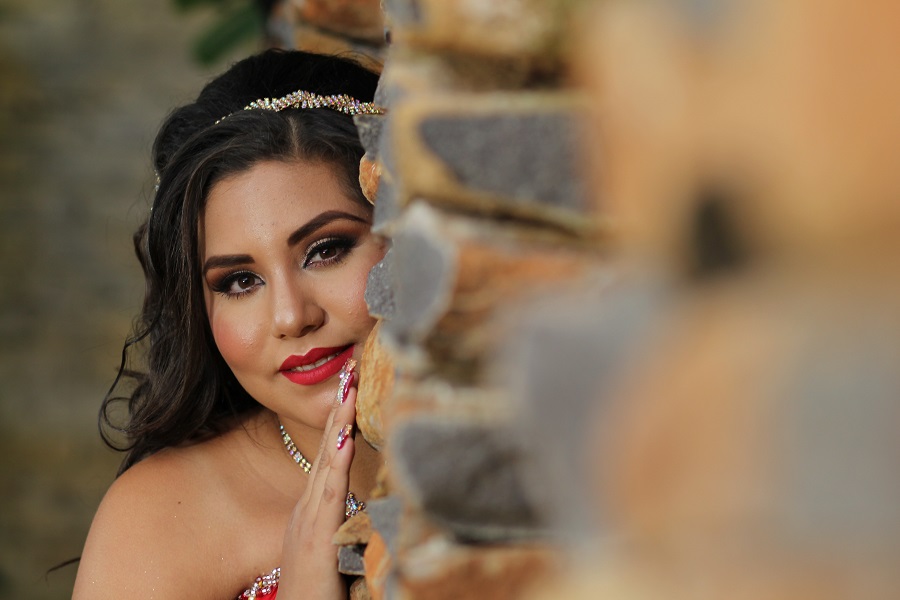 That is when we turn to the internet. There are plenty of tutorials and inspirational photos for prom hairstyles. Girls can use these resources to help them design their own hairstyle and maybe even DIY their hair for the evening.
Spring Prom Hairstyles | Missy Sue
Boho Hairstyles | Mindy McKnight
Easy But Classy Hairstyles | Alex Gaboury
Twist Half Up Hairstyle | Princess Hairstyles
Medium Long Hairstyles | Colour Your Passion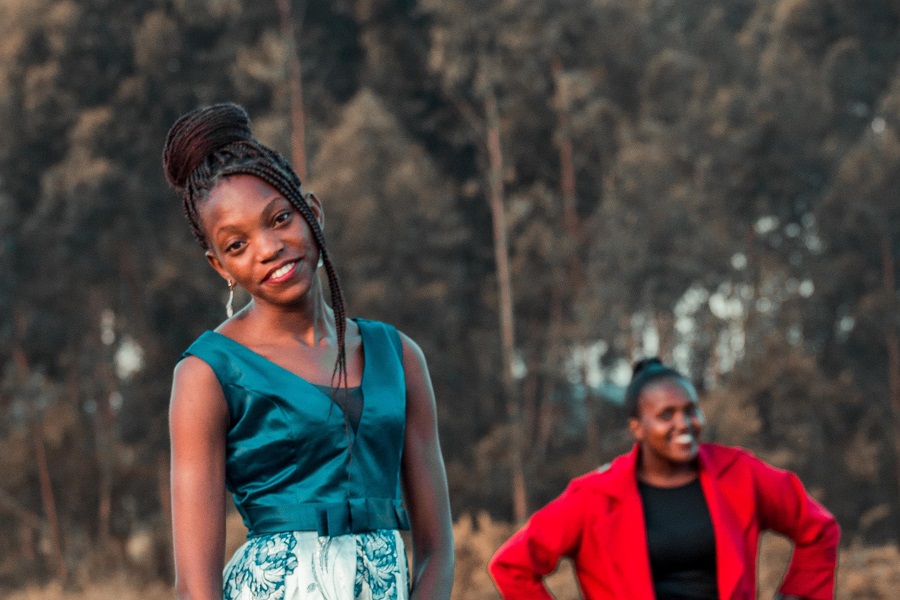 Prom Hairstyle Ideas & Tips
The most crucial tip for prom hairstyles is to wait to do anything drastic months before prom. The goal is to go into the evening with healthy hair that hasn't undergone trauma recently. Another important prom tip is to wear a button-down shirt while getting ready.
The last thing you want to do is pull a top over your head after you've spent hours preparing your hair and makeup. Lastly, a trial run or two won't hurt. You should see if the hairstyle you pick works well with your hair.
No one wants to be frantically changing things up on prom day.
Easy Half Updo | Bebexo
Classic Prom Hairstyle | Hairstyle Tutorials
Prom Updo | Pretty Hair is Fun
Side Swept Braid | Hair Styel
Short Hair Prom Styles | Kayley Melissa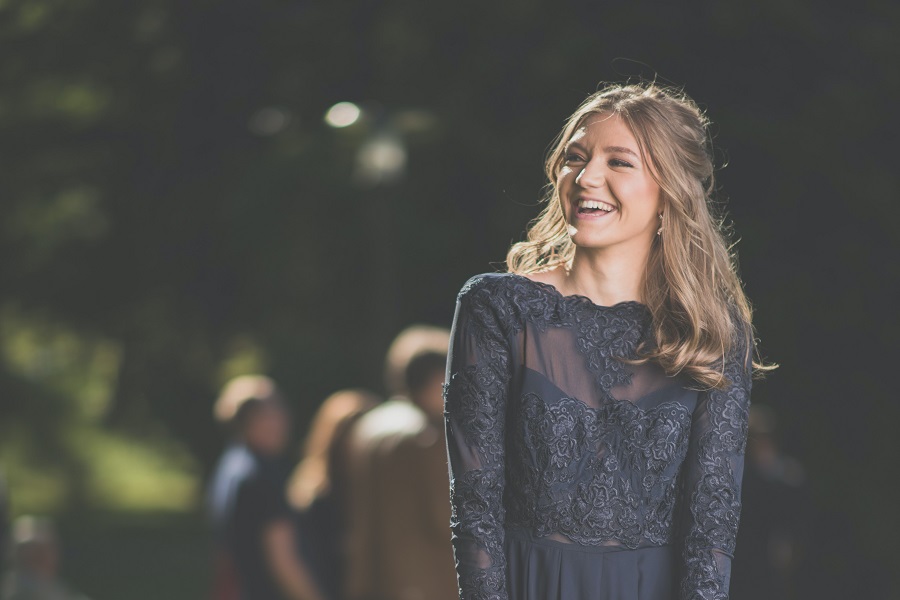 Hair Accessories for Prom
Feel free to use prom hairstyle ideas that require you to put in some accessories. These accessories can help bring your overall look together in beautiful ways. You can use barrettes, headbands, and whatever else you can find to enhance your look.
These hairstyles will work perfectly for prom, but maybe fancy hair isn't your thing; that's okay, too. You can't go wrong with a basic, down look that is easy and takes very little time.
Elegant Hairstyle | Metropolis Spa & Salon
Updo Tutorials For Every Texture | Refinery29
Updo for Medium Hair | Lilith Moon
Half Up Twists | Missy Sue Blog
Chic Hairstyle | Beauty K Love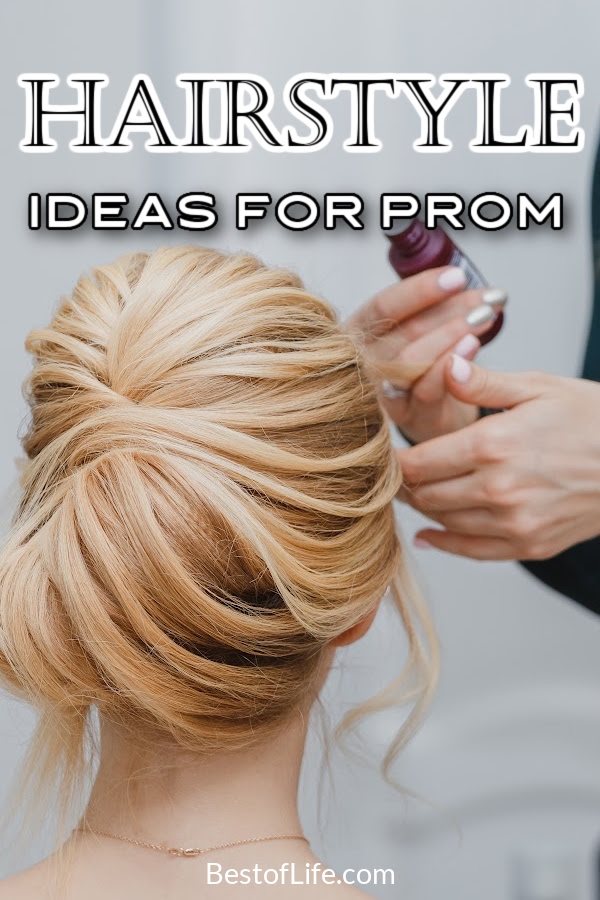 More Style
Festival Outfit Inspiration | Prom usually comes around right in the middle of festival season.
Ways to Wear a Jean Jacket | Jean jackets are always easy to style and even easier to clean.
Colorful Acrylic Nail Designs that Work Throughout the Year | Nails can bring any outfit or look together.
Sexy Ways to Wear a Navy Suit | A navy suit can help you look professional and stylish if worn correctly.
Classy Wedding Dresses with Lace | Prom night is one of the important nights for all women, but there is another.