7 Quick Ways to Boost Weight Loss for Good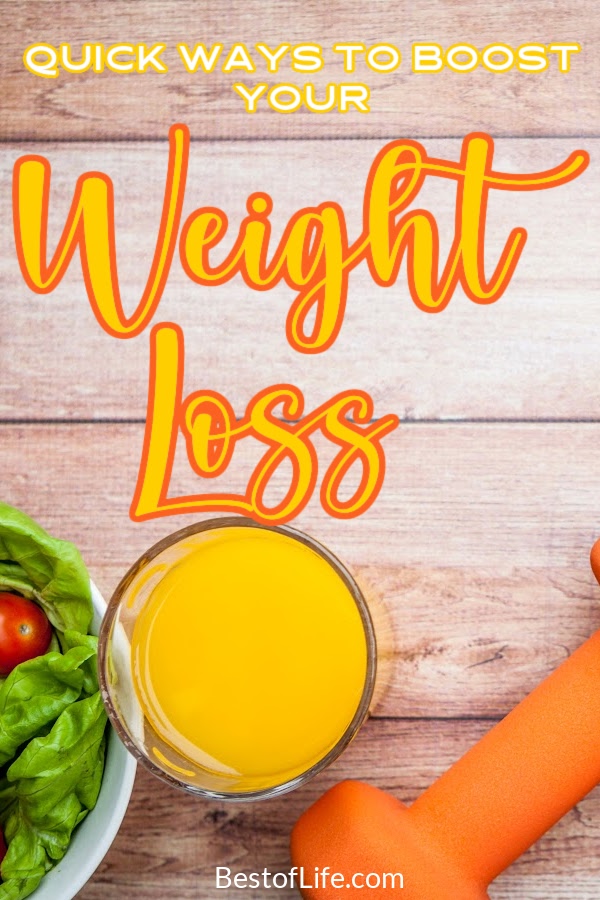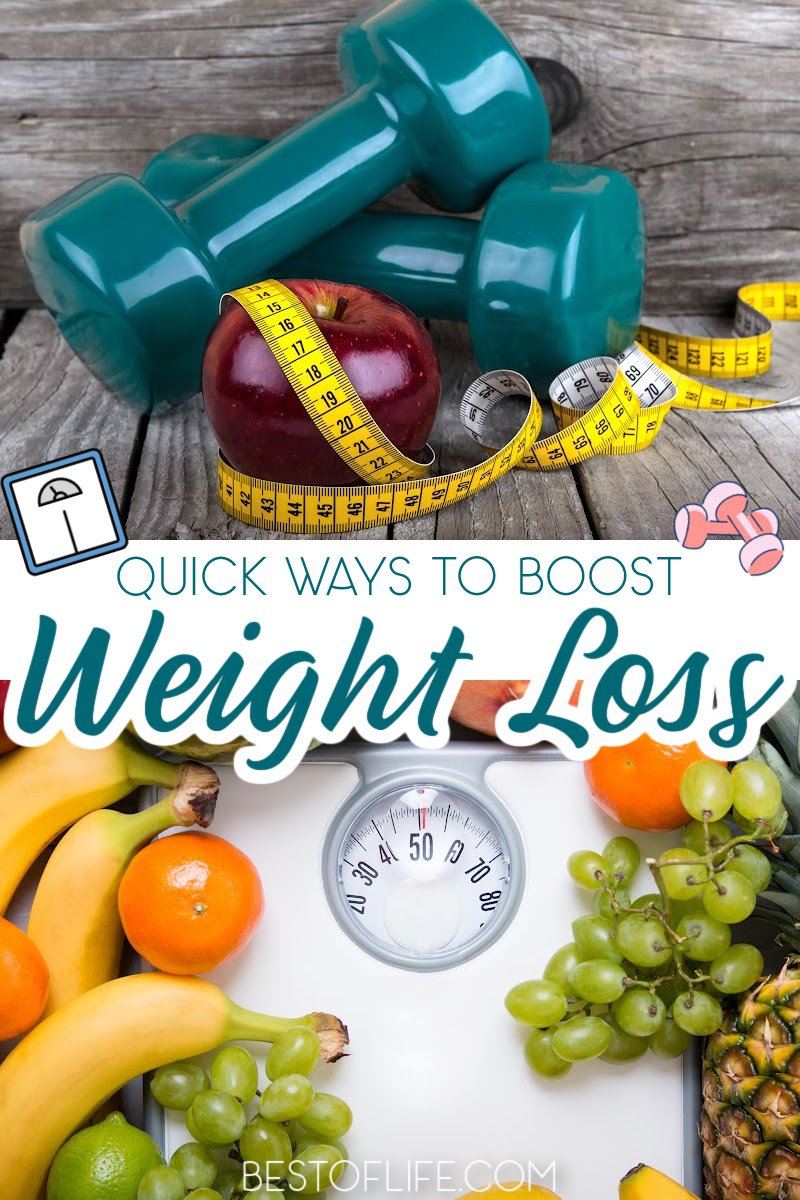 There is no magic pill that will make you lose weight without doing anything, there are things you can do to boost weight loss. While these things alone won't be enough to lose weight alone if done along with a proper diet and physical activity you will reach your weight loss goals faster.
There is no magic trick that will make any extra weight we have magically disappear, no matter how badly we want it. Instead, to lose weight, we need to eat properly and work out regularly. There are ways to boost weight loss that actually works and will make getting healthy and losing weight easier every step of the way.
Losing weight isn't an easy task, it does require work. But everyone wants to find a shortcut to weight loss. There are tricks to losing weight that has been known to work, but the basics still need to be done. It's important to figure out which diet and fitness program works best for your lifestyle, get in as much physical activity as possible, and stick to both as long as possible.
I personally love Jillian Michaels's workouts and Beachbody workouts. I would also be lost without my Spark energy drinks each day! The best ways to boost weight loss are actually easy to do and can be added to your routine without throwing you off your game.
Boost Weight Loss by Eating Slowly
This trick is as old as time and can be added to any diet routine or eating plan you already have. The idea behind eating slowly is simple, your body needs time to communicate to itself. What happens most often is people overeat because they don't realize they're full until they've eaten too much.
By eating slowly, you give your stomach enough time to communicate to your brain that you're full.
Boost Weight Loss by Drinking Tea
Everyone knows that we need to drink plenty of water throughout the day, every day. But water is boring and that makes drinking enough water difficult. Tea is a great way to get water and have flavor. You can also add fruit slices or peels to water pitchers or glasses of water.
The fruit will infuse with the water and give it a better flavor.
Boost Weight Loss by Adding More Protein
Protein is a great way to get energy and boost fat loss. Study after study has shown that protein is crucial for weight loss. People who had a diet made up of 30% more protein, would eat 441 fewer calories. In fact, protein will also help your metabolism which will help you lose weight.
Boost Weight Loss by Eating Spicy Foods
Another way to boost your metabolism and weight loss in the process is to eat spicy foods. One of the reasons spicy food will help is because of the capsaicin in peppers. Capsaicin has been proven to boost metabolism. While not everyone enjoys spicy foods, capsaicin can help burn up to 10 additional calories per meal.
While that doesn't seem like a lot, every bit will help.
Boost Weight Loss by Sleeping
Physical activity is important, eating right is crucial but sleep could be even more important to weight loss. Not getting enough sleep increases the risk of obesity, increases blood sugar levels, boosts ghrelin or the hunger hormone, and just overall isn't fun. Sleep a full 7-8 hours per night to help with fat loss and your overall health.
Boost Weight Loss by Standing Up
Sitting is considered to be "the new smoking" and is the worst thing you can do to lose weight. Instead, stand as often as possible. Instead of sitting at a desk, use a standing desk, or instead of sitting to watch television, stand. Whatever it takes to get you on your feet as often as possible.
Boost Weight Loss by Adding Natural Supplements
There is often a debate over what supplements are best and which one is the magic pill. However, all-natural supplements are just there to help you get the right nutrients your body needs. While food is the best way to get nutrients, supplements can help. Things like omega-3s in fish oil or iron in leafy greens can be found in pill form and that makes them easy to take.
More Weight Loss Resources
Detox Water Recipes for Weight Loss | Detoxing is a great idea so long as it is done correctly and safely before a new diet plan.
Best Snacks for Weight Loss | Snacking doesn't end weight loss but it can slow you down. The only way around it is to snack on things that will help with weight loss.
Best Ways to Lose Water Weight | Losing water weight is easier than you may think and won't take too much time at all.
29 Healthy Dinner Recipes for Easy Weight Loss | Healthy recipes are not exactly the same as weight loss recipes, but you will want to eat healthy once you've met your goal weight.
Whole30 Dinner Recipes for Weight Loss | Whole30 recipes are weight loss recipes and healthy for a one, two punch to the fat you want to lose.