Best Pumpkin Patches in Orange County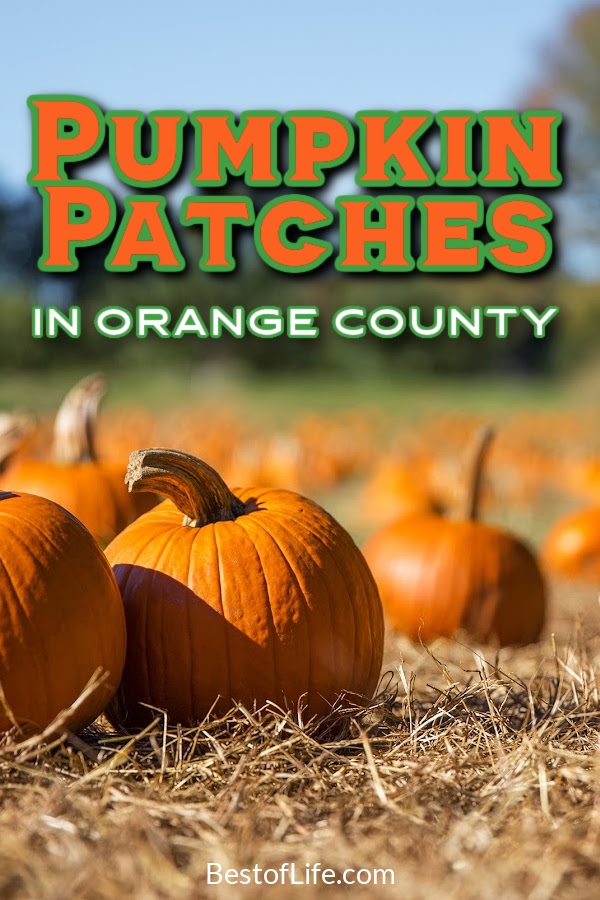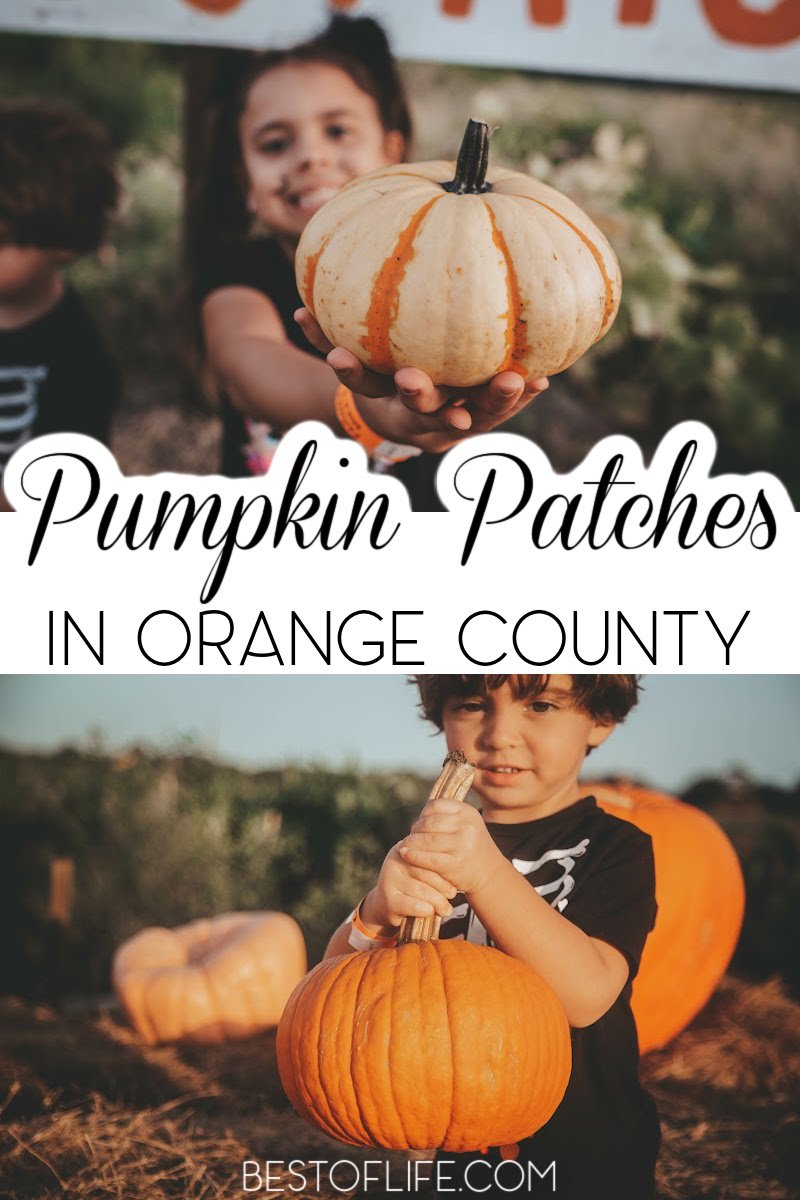 We find ourselves even more surrounded by pumpkins or pumpkin spice. But no matter how many pumpkin spice lattes you get, you can never replace the feeling of visiting a pumpkin patch with the family. Some of the best pumpkin patches in Orange County offer many different activities.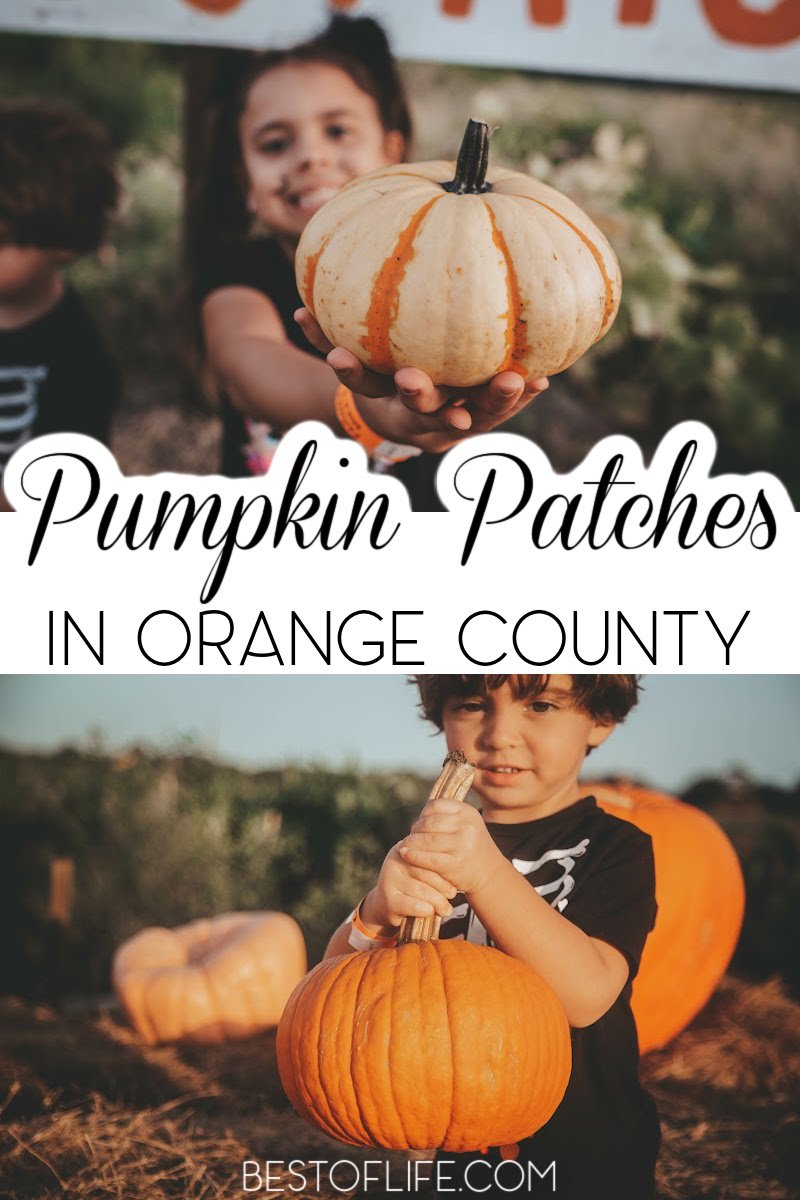 Visiting the best pumpkin patches in Orange County doesn't mean picking a pumpkin and then heading home; it also means rides, animals, food and more. In fact, going to a pumpkin patch is a wonderful way to kick of the spooky season.
Halloween is the first holiday of the season, and it initiates us into full holiday swing. That is why many people go all out for the holiday. But the first and most important thing is to get your pumpkins. Pumpkins are the Christmas trees of Halloween.
Every home has at least a couple of pumpkins inside and out during the month of October. However, what you do with your pumpkins is for you to decide. Some people like to carve their pumpkins but that will make them rot faster. Others like to simply set them around the house as part of the decor. Either way is fantastic.
Irvine Park Railroad's Annual Pumpkin Patch | 1 Irvine Park Road, Orange
As far as pumpkin patches in Orange County go, the Irvine Park Railroad Pumpkin Patch is the Cadillac of patches. Not only can you hunt with the kids for the best pumpkins to carve into later but you can do train rides, hay rides, pan for gold, play carnival games, watch tractor races, get your face painted, eat, drink and so much more. The activities run at specific times on specific days so know before you go.

Pumpkinpalooza | 31791 Los Rios Street
When it comes to finding the most things to do in a pumpkin patch, your best bet is the Pumpkinpalooza at the Zoomars Petting Zoo. The zoo already has numerous things to do like petting areas and pony rides. During the fall season, Zoomars adds a pumpkin patch as well as a few other seasonal activities

The Pumpkin Factory | 2800 N. Main Street, Santa Ana
The Pumpkin Factory is an awfully close second for my family to the Irvine Park Railroad. The whole family can enjoy a petting zoo or rides, food and ponies, games and more. Find the perfect pumpkin that was grown nearby and just have a wonderful time with the family.
Even if you already have a pumpkin, you can take advantage of the activities so be sure to add The Pumpkin Factory to your Halloween and fall to-do list.

Mountain Pines Christmas Tree Farm | 29932 Camino Capistrano, San Juan Capistrano
All right, yes, the name of the site is the Mountain Pines Christmas Tree Farm. However, the pumpkin patch is ready for business before the Christmas trees are ready for the picking. I would consider this pumpkin patch to be for the more physical activity-oriented family.
There's plenty to do here like rock climbing, obstacle courses, and jumpers. There is also a petting zoo, pony rides and face painting as well as a few more activities that will fill your afternoon.

Pumpkin Patch | 5380 University Drive
Filling a day with activities is easy at the Pumpkin Patch at Tanaka Farms. There is a wagon ride that goes around the 30-acre farm, a corn maze, petting zoo, pumpkin cannon, ATV rides and so much more. You can even skip the pumpkins and go straight for the vegetables that you can hand pick yourself for your kitchen stock.

Pumpkin City's Pumpkin Farm | 30606 Santa Margarita Pkwy, Rancho Santa Margarita
Pumpkin City is where you want to be to pick from some of the best pumpkins in Orange County. Before you start browsing through all of the different shapes and sizes of pumpkins, hit the rides and play some Halloween games.
Get the whole family involved in the outdoor activities and THEN go pick out a pumpkin or a few. Pumpkin City also runs two more pumpkin patches in Orange County. There is one found at Laguna Hills Mall as well as in Anaheim.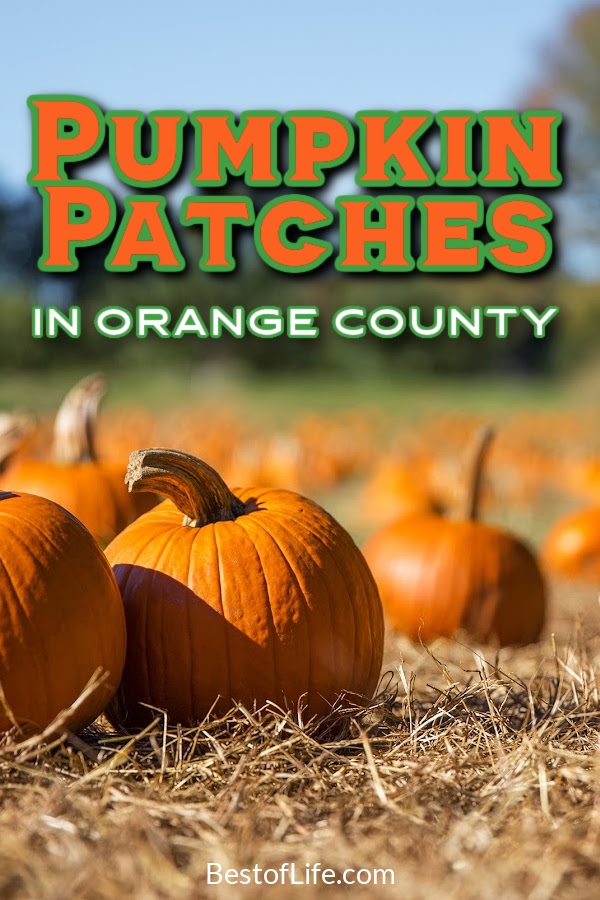 More Halloween Ideas
Halloween Decorations for a Spooky Party | Decorating for Halloween is just as important as getting a costume. The goal is to create the spooky ambiance you want whether it be fun or creepy.
Halloween Puppy Chow Recipe | Puppy chow is an easy treat to make that can also be customized to fit any holiday you want, especially Halloween.
Instant Pot Halloween Recipes | Food is another fun aspect of Halloween. You get to make creepy things out of delicious treats and oyu can even use an Instant Pot.
Halloween Cocktails with Whiskey | Whiskey makes great cocktails, and you can get real dark with your Halloween cocktails this year. They also make great Halloween party cocktails.
40+ Pumpkin Carving Ideas for Halloween | Carving a pumpkin is a Halloween tradition for many families around the world. The question is, how difficult do you want your carving to look when it's done?