Beach Drinks with Alcohol | Beach Cocktails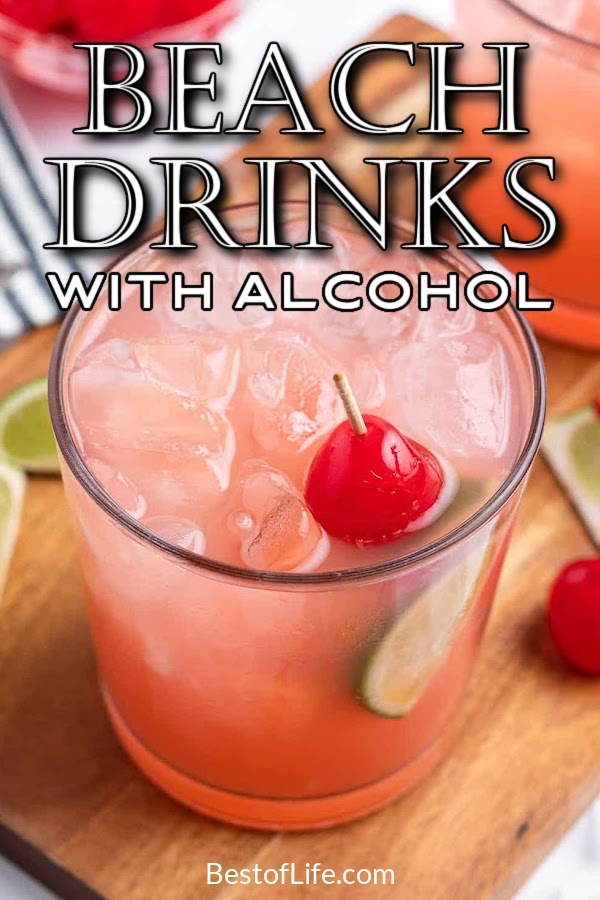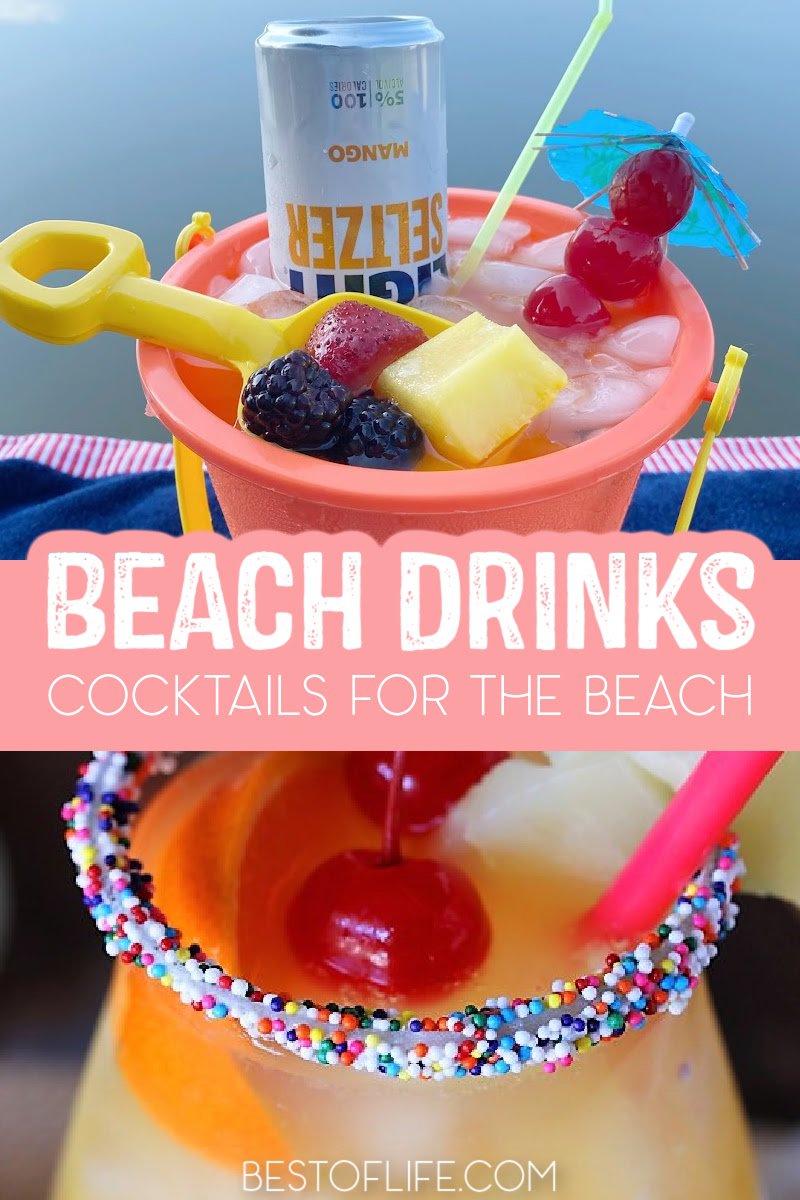 There's nothing quite like enjoying delicious beach drinks with alcohol. The sun is shining, the waves are crashing, and the sand is between your toes. But what kind of cocktail should you make for the beach? There are so many to choose from!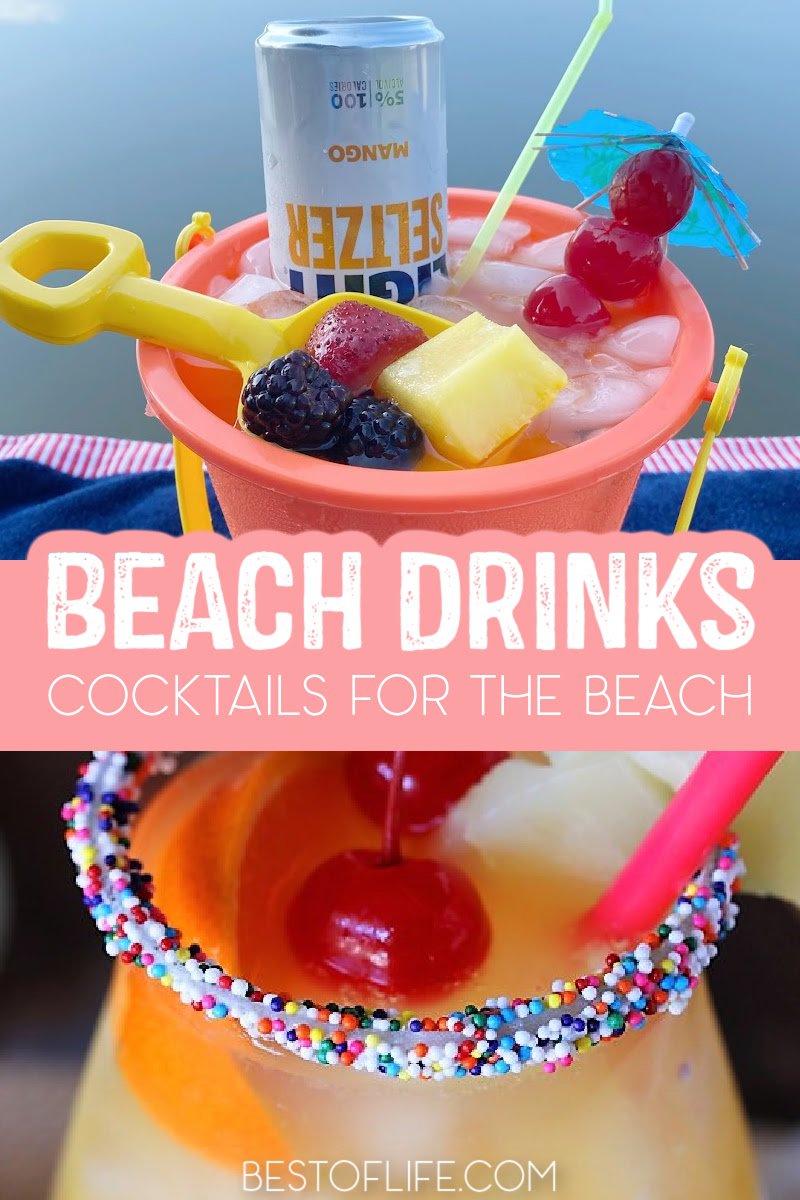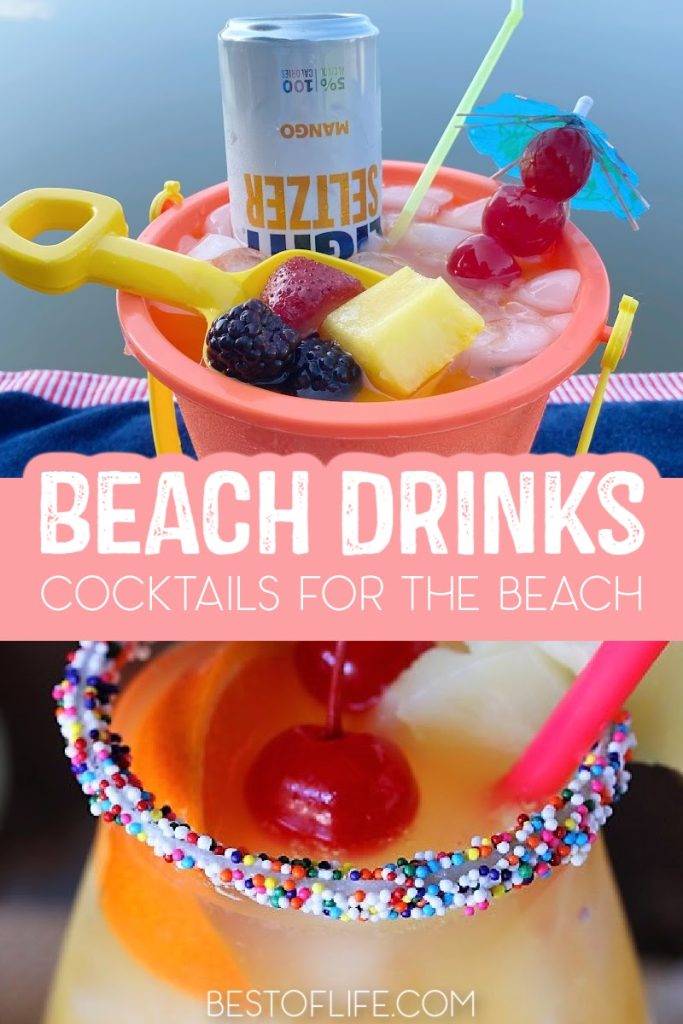 Beach days get better when you have beach drinks with alcohol that are perfect as beach party recipes or beach cocktails for a crowd. Beach days are simply amazing! You get to enjoy the outdoors in a fun and unique way.
In fact, people travel far and wide just to find a beach they can enjoy during summer. But we need to make sure we pack the right things for a day at the beach. We need sunscreen, towels, something to provide shade, some snacks, and we can't forget the alcohol.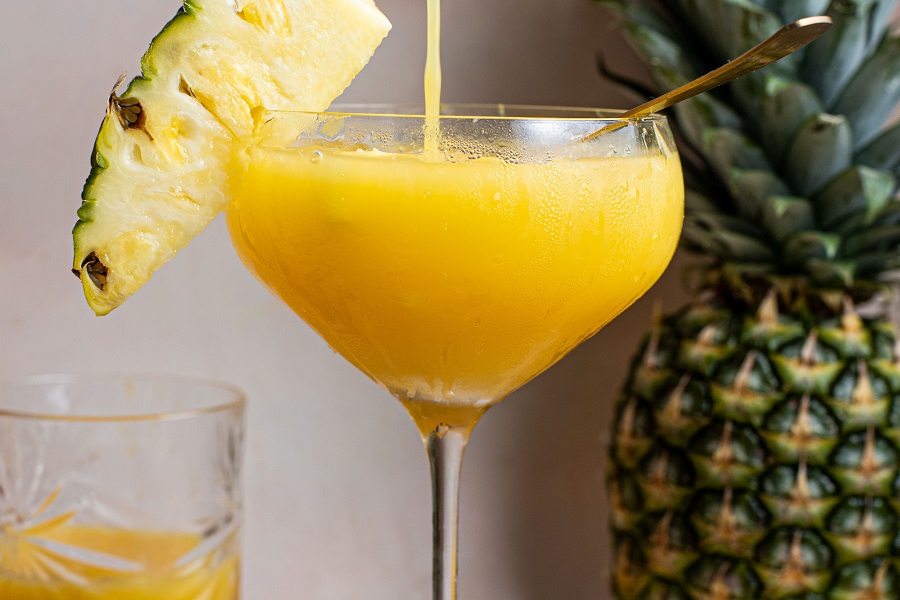 There isn't just one reason to visit the beach, but beach cocktails fit into any reason you may be at the beach. In fact, you can make big-batch cocktails ahead of time and bring them with you to enjoy. This way, you won't be leaving any glass on the beach.
But we need some recipes that fit the theme of the day. Simply pouring some alcohol and juice into a bottle and bringing it to the beach just won't do. We've got to have some beach-themed cocktails that help us enjoy our time even more.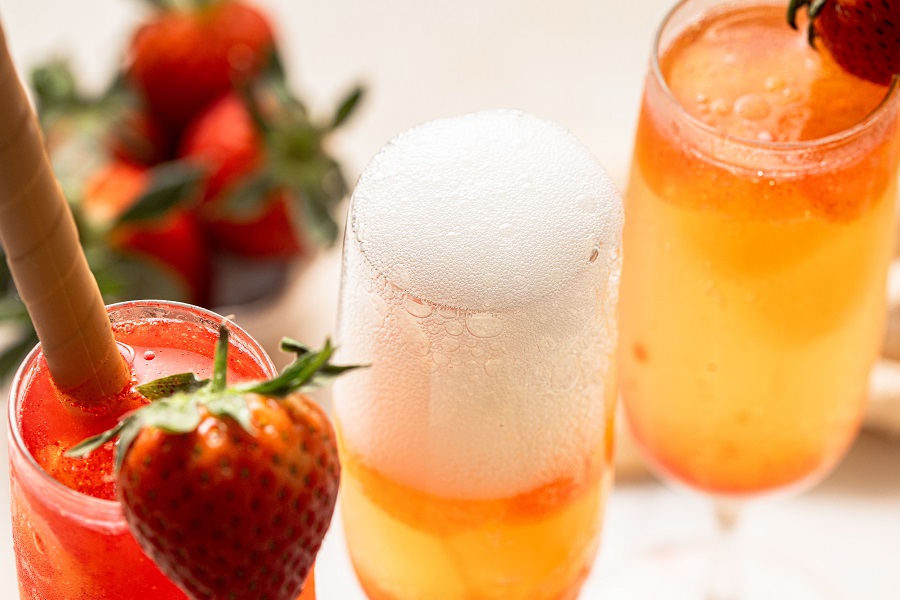 Luckily, there are plenty of easy beach drinks with alcohol for you to choose from. The hardest part is going to be narrowing it down to a few different options you can make ahead for that are worthy of your day at the beach.
Beach Drinks with Alcohol
Banana Creme Rum and Orange Juice Cocktail | Best of Life
Blue Margaritas Pitcher Recipe | Best of Life
Sunrise Strawberry Mimosa Recipe | Best of Life
Another Day in Paradise Rum Cocktail | The Best of Life Magazine
Blood Orange Margarita Recipe | The Best of Life Magazine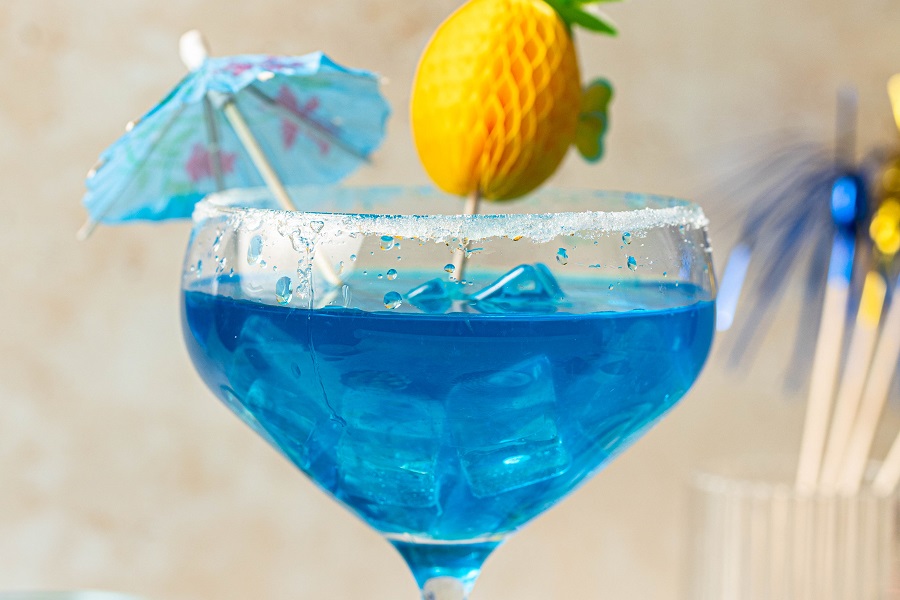 Make Ahead Cocktails
The most important thing is that you get to the beach with the drinks already made. However, there are a few things to consider before you start mixing your cocktails. We make them ahead of time so we don't have to carry bottles of alcohol, juices, mixers, whatever you may need to the beach.
That's just trash that might end up making our beach spot look terrible. You also want to skip the ice. You can add ice to the cocktail at the beach, but let's not water down our cocktails before we have a chance to enjoy them.
Sea Breeze Cocktail | Bellyfull
Sand Bucket Cocktail | Lake Life State of Mind
Cake by the Ocean Cocktail | The Kitchen is My Playground
Sex on the Beach | Living Locurto
Mai Tai | Sugar and Soul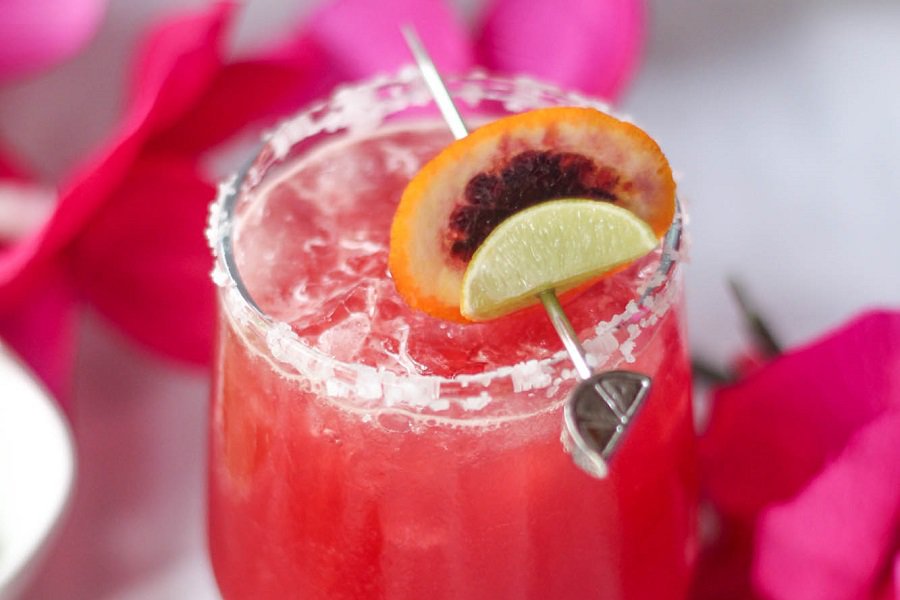 Variety Makes the Beach
Don't be afraid to make a few different beach drinks with alcohol for your trip. You can easily mix the cocktails and put them in drink bags for easy clean-up. Then just toss the bags in a cooler of ice, and you've got portable cocktails at the beach that help you avoid leaving trash behind.
But the biggest benefit of these bags is that you can bring as many different beach cocktails as you can carry in a cooler.
Blue Hawaiian Long Island | Or Whatever You Do
Peach Vodka Drink | Organized Island
Beach Water Cocktail | Love Marriage and a Baby Carriage
Tipsy Mermaid | Kitchen Fun with My Three Sons
Electric Smurf Cocktail | TropRockin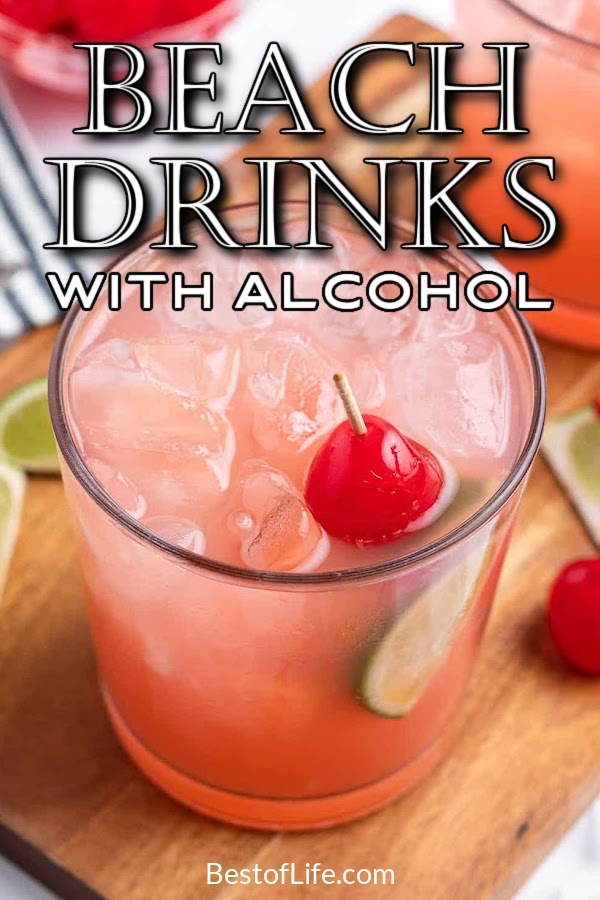 More Summer Fun
Things to do in Delray Beach | Delray Beach is a great place to spend a summer day or even a summer weekend.
Beach House Home Decor Ideas | Can't make it to the beach? Have a beach-themed room in your home for a bit of relaxation.
Best Beer to Drink while Boating | There's more than one way to enjoy the beach. Some people prefer to enjoy it from the water.
Best Summer Captions for Instagram | What are you captioning your summer IG posts?
Free Things to do in Miami for Couples | It's like this place was made for adults who enjoy partying.