7 Things to do in Delray Beach During the Day or Night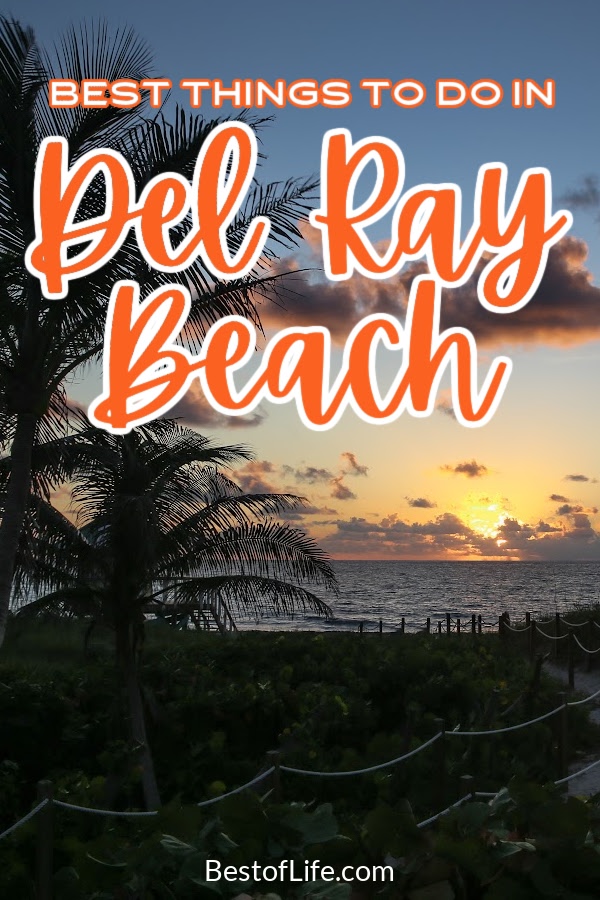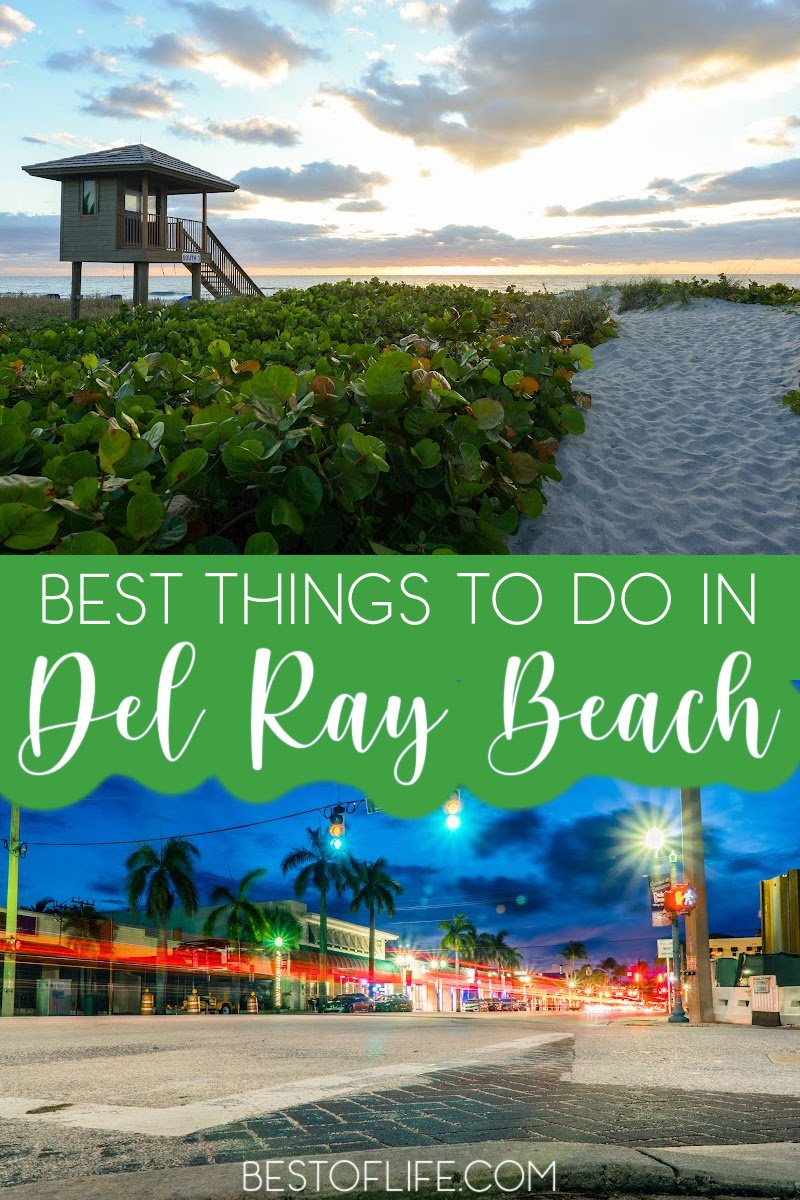 Delray Beach in the Fort Lauderdale area is one of those places people travel to that is filled with things to do. While there are many things you can do and don't want to miss out on, there are ways to narrow it down to the best. The best things to do in Delray Beach Florida will make you want to come back and see even more.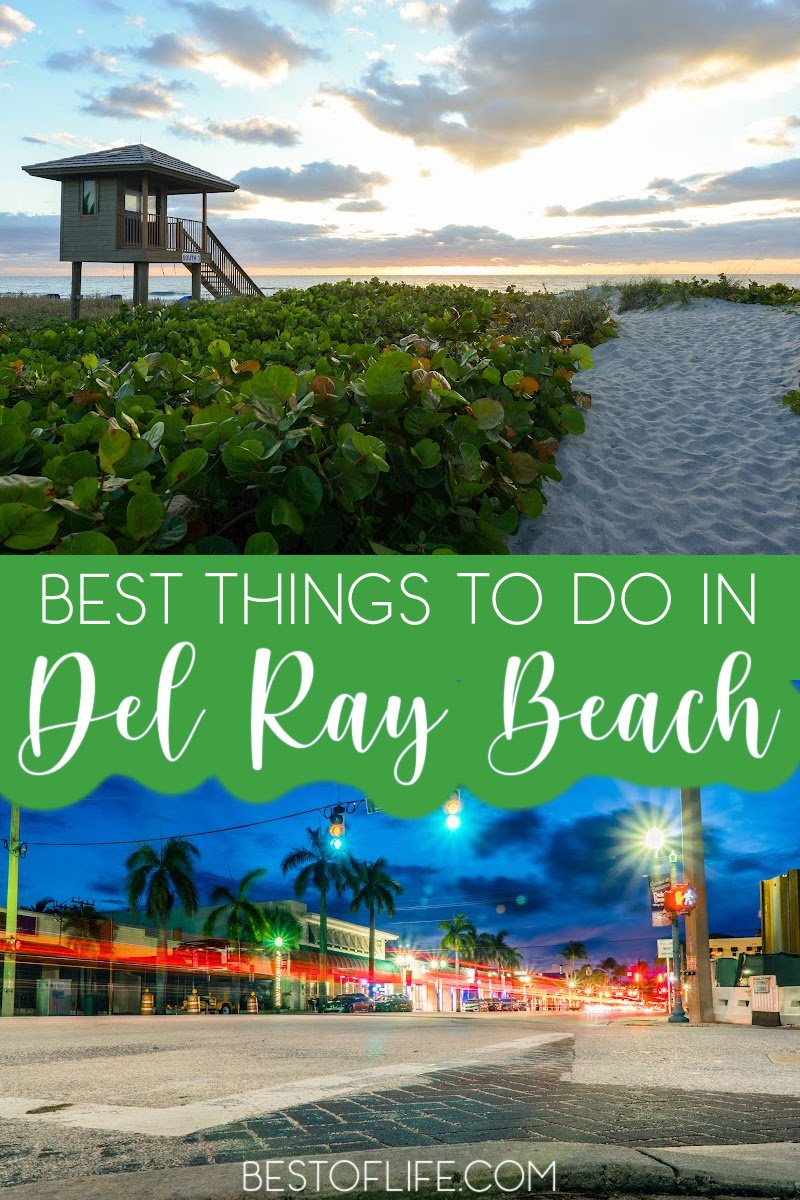 Everyone wants to find the best things to do when they travel. No one wants to miss out on something they should've seen or could've experienced when they travel somewhere new. Knowing the best things to do in Delray Beach will help you plan your trip and make sure it is filled with memorable experiences.
Delray Beach is one of the fantastic beach options in the greater Fort Lauderdale area, located directly on the Atlantic Ocean. It isn't overly saturated with tourists and it offers a fabulous vacation destination all year long with South Florida's wonderful warm temperatures.
Take a look at these Delray Beach Florida vacation tips you need to know before planning a trip to this sophisticated city.
Delray Beach | Pineapple Grove is a Must!
The fun and funky Pineapple Grove Arts District is in the center of town. This district area is the hub for Delray Beach art galleries, cafes, boutique shops, and late-night entertainment. View impressive public art and browse the local neighborhood as you shop, eat, drink, and ogle the dynamic offerings.
Take note of the cool street art; absolutely free!

Get your Grub on at Vic & Angelo's
Delray Beach has many award-winning eateries to choose from, but my pick, outside of seafood, is Italian. I found the best Italian at Vic & Angelo's, right on Atlantic Avenue, where the complimentary bread is worth the visit alone!
My favorite dishes are the Orecchiette (broccoli rabe and fennel sausage) and Spaghetti & Nonna's Gigante Meatball. The San Marzano sauce at Vic & Angelo's really sets them apart from the competition. You are in for an authentic Italian dining experience at this delectable restaurant.
Become a Pinball Wizard at this One-of-a-Kind Attraction
If you are a Generation X'er, you are sure to love this unique spot in Pineapple Grove. The Silverball Pinball Museum has a collection of retro 30's-80's pinball games as well as far newer classic arcade options. There is a restaurant onsite.
You will find a welcoming bar where you can enjoy eats and drinks while you pull, bump, and flip your heart out while racking up points on the pinball machines. Make sure to pay homage to the Kiss Army pinball games for me.
Relax and Unwind on Sandy Beaches
Delray Beach is still a bit unknown comparatively speaking to other more popular Florida destinations. That is a good thing for us all! Lesser crowded beaches are an attractive quality in Florida. Delray has beautiful beaches, with plenty of sand to lay and play on.
Several areas are pet-friendly, as well. This is one of the only places in America where the downtown is actually within beach access.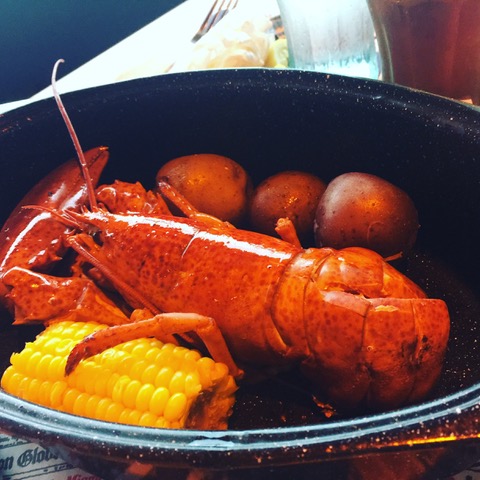 Satisfy your Seafood Fix at Boston's on the Beach
Just mentioning Delray Beach to anyone, you will hear, "Did you eat at Boston's on the Beach?" The name is almost synonymous with Delray Beach. Boston's on the Beach is one of three restaurants in Ocean Properties Ltd. that bring an amazing menu of fresh seafood dishes to the area.
My pick is the Lobster Pot: perfectly steamed and buttered with red bliss potatoes and corn-on-the-cob. Attractive cocktails are a must as you get the perfect Instagram photo with your pretty drink. Start with the Onion Dip…Oh, my! Stay for the live music nightly.
Have a Perfect Cone of Sloan's Ice Cream
Sloan's Ice Cream is a South Florida staple when it comes to fresh, delicious ice cream. The sparkly pink store is about as whimsical and girly as you can get, but the tasty treats that lie inside keep guests coming back time after time.
Shop from their collection of fudge, cookies, sundaes, ice cream cones, smoothies, and a variety of candies. Popular flavors include Birthday, Chocolate Fudge Brownie, plus Coffee and Doughnuts!
Experience Beauty and Tranquility at Morikami Museum & Japanese Gardens
A rare offering in the form of a Japanese Garden awaits you in Delray Beach. Morikami Museum & Japanese Gardens is a great place to stroll immaculate grounds, learn about the Japanese culture, view valuable artwork, and enjoy sheer bliss as you wander your way through the landscape.
The park at Wakodahatchee Wetlands provides a boardwalk to observe birds, turtles, and enormous iguanas. Have your camera ready! While you are there, take a calligraphy class or participate in a tea ceremony.
Delray Beach is a Top Beach Destination
When booking your next Florida vacation, keep Delray Beach in mind. It is a perfect last-minute destination for spring break and is making its way up the Florida-sought-after-destinations list quickly, so this undiscovered find is soon to become a go-to vacation spot.
Come see why the Travel Channel named Delray Beach one of Florida's Top 10 Beaches in 2015 and 2016.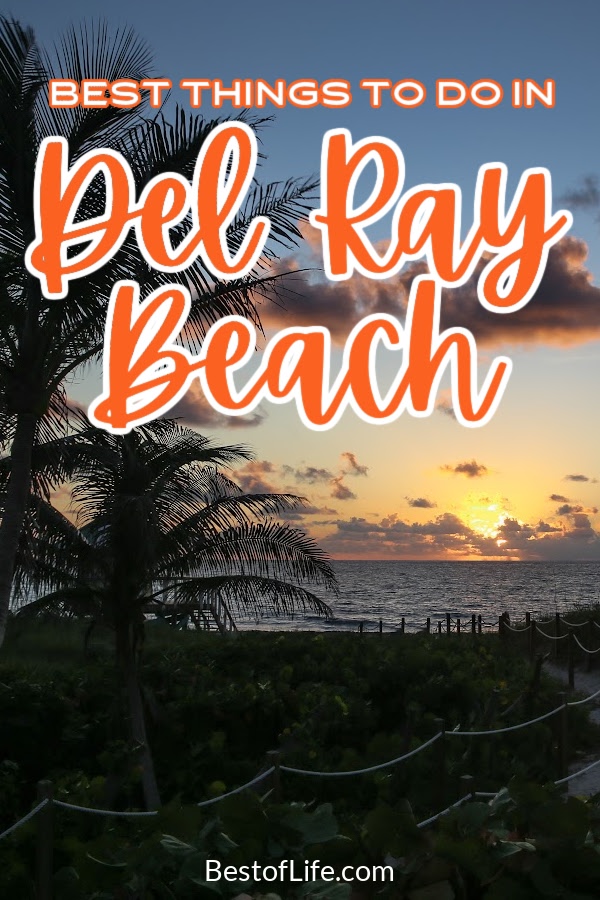 More Travel Ideas
Things to Do in Central Park | Central Park is a must for your first time in New York and the second time, and third, it is just amazing!
Free Things to Do in Chicago for Kids | Chicago has plenty to offer families, there are even free things that are actually fun you can do with the kids.
Seriously the Coolest Bars in San Francisco | There are plenty of unique things to do in San Francisco, but you will not want to miss the bars.
Best Dive Bars in San Diego | The same can be said for San Diego, the bars are amazing. In fact, there is an entire district dedicated to food and drink.
Best Hotels in Phoenix with Pools | Visiting Phoenix? You may want to make sure you have access to a pool at your hotel.