Easy Pool Area Decorating Ideas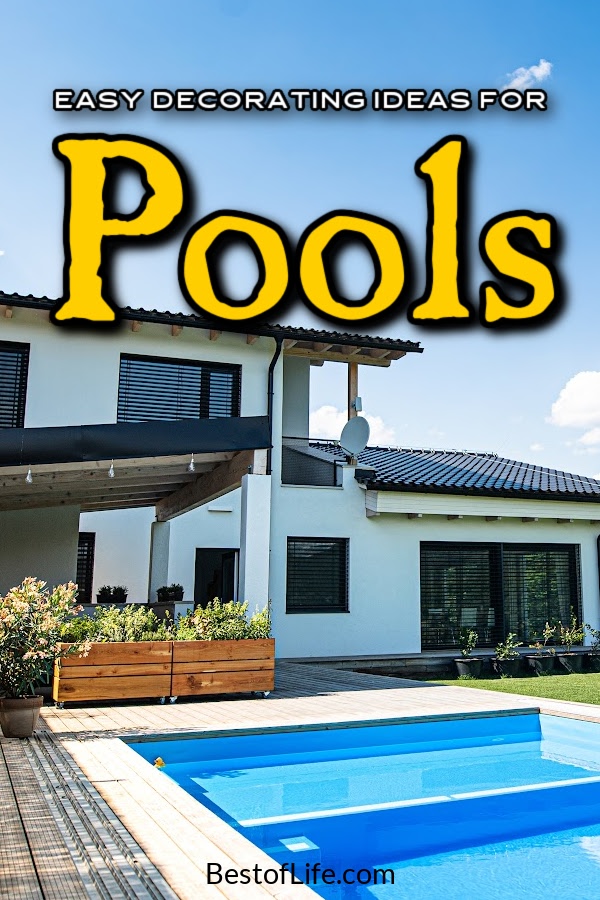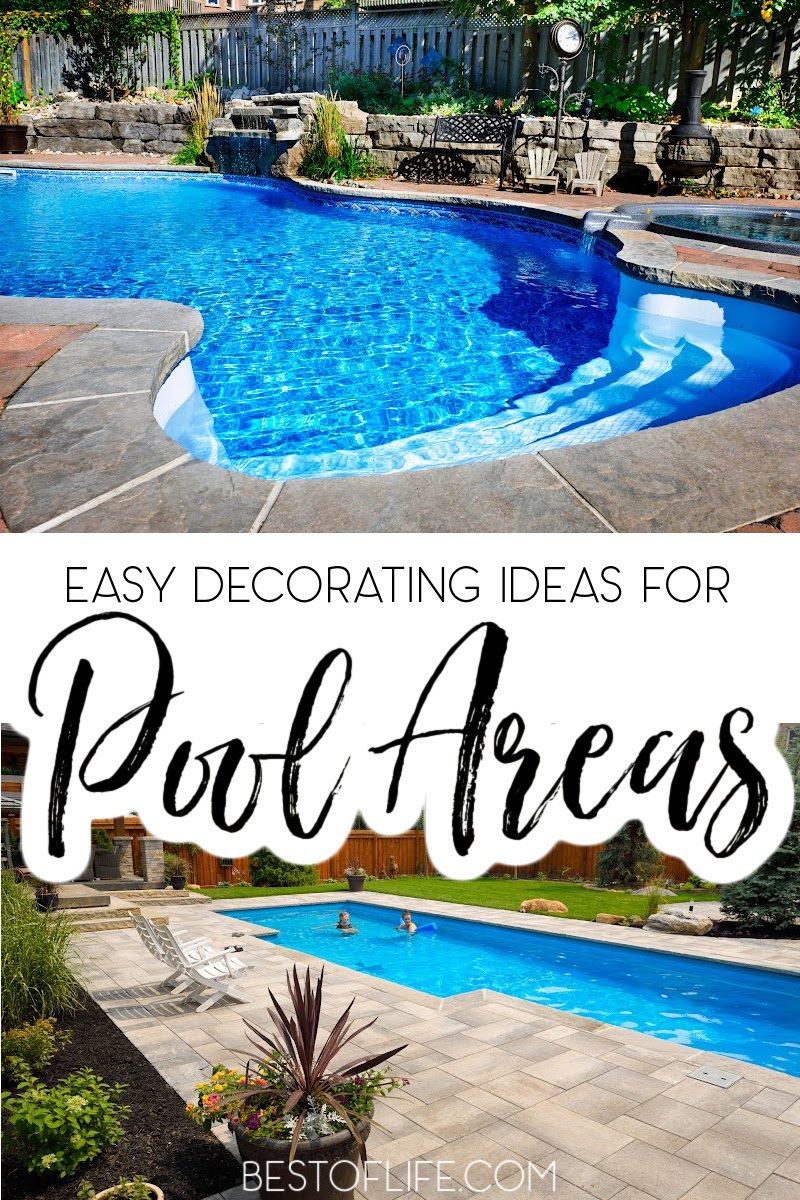 Summer is here, and some of us are lucky enough to have a private swimming pool in our backyards. But there are two types of pool areas; costly, luxurious pools, and the other ones. But the other ones can kick it up a notch with some easy pool area decorating ideas.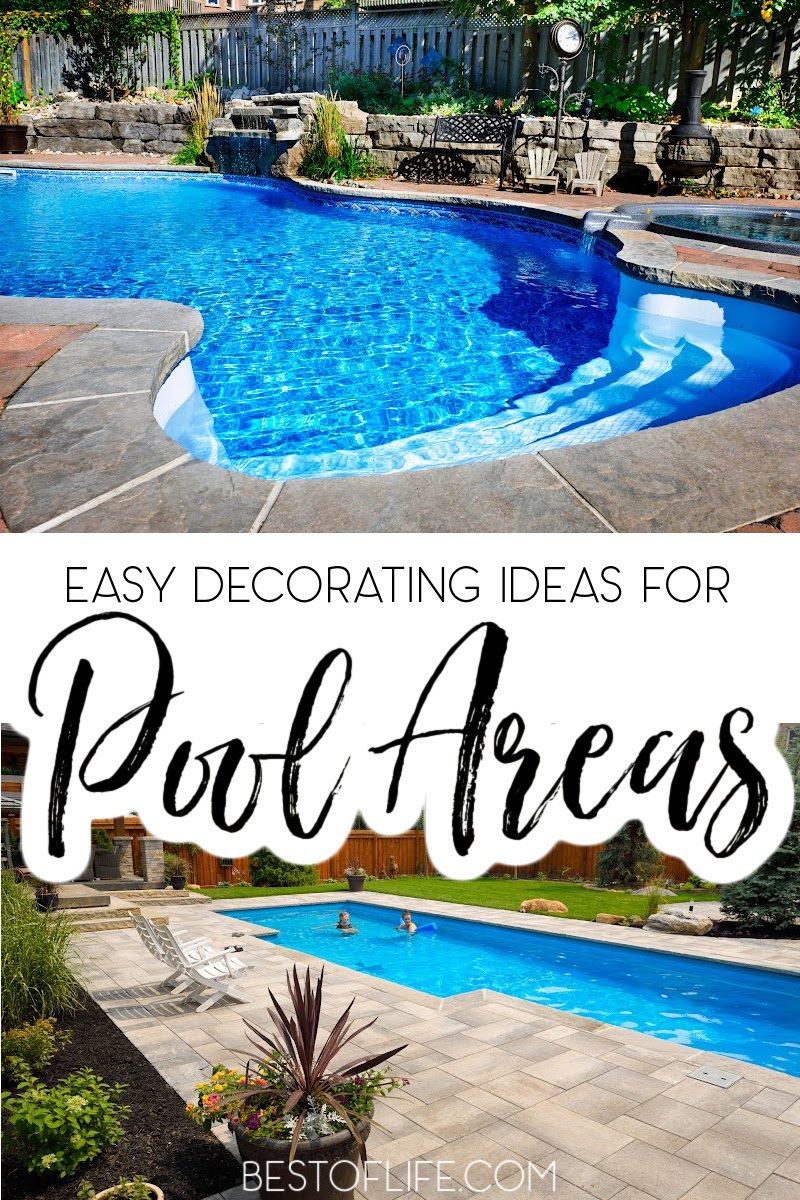 Summer pool party ideas can help us in many ways, but we need to set the stage with some pool area decorating ideas first. Having a private pool in your backyard is definitely a luxury. There are some pool areas out there that really lean into that luxurious idea.
You can find pools with rocky fountains covered in tropical plants and LED lighting that are absolutely stunning. But not all of us are ready to make that kind of investment. We still want a nice-looking pool area; we would rather spend that money elsewhere or not take out a second mortgage on a yard remodel.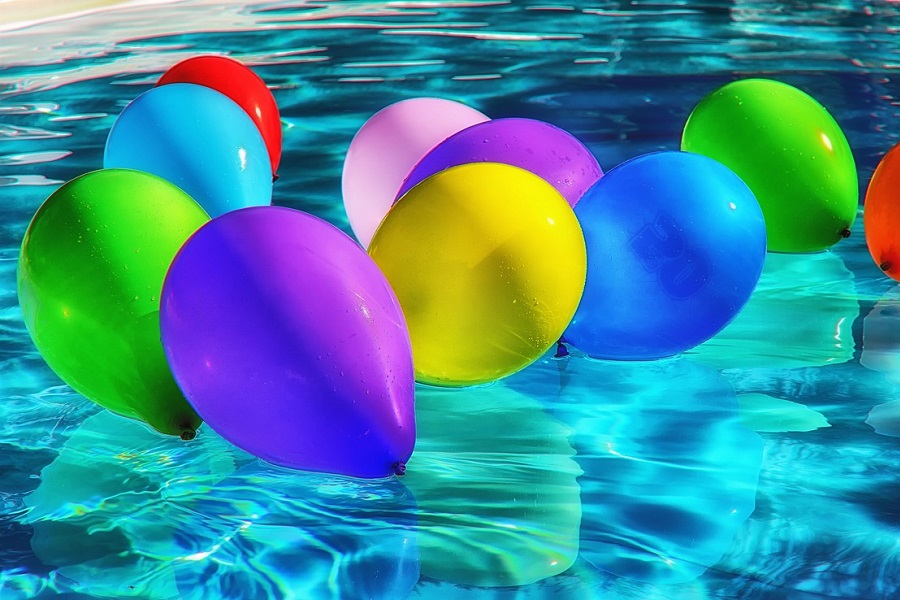 This is a good time to remind everyone that even having a private pool is a luxury all in itself. We can easily dress it up without breaking the bank. We need some easy pool area decorating ideas. Of course, we all have different ideas of what looks good.
You could easily throw a tiki theme at your pool area and call it a day. But there are other ideas that are just as easy and can make your pool area unique. In fact, you may be able to DIY your way through some of these ideas.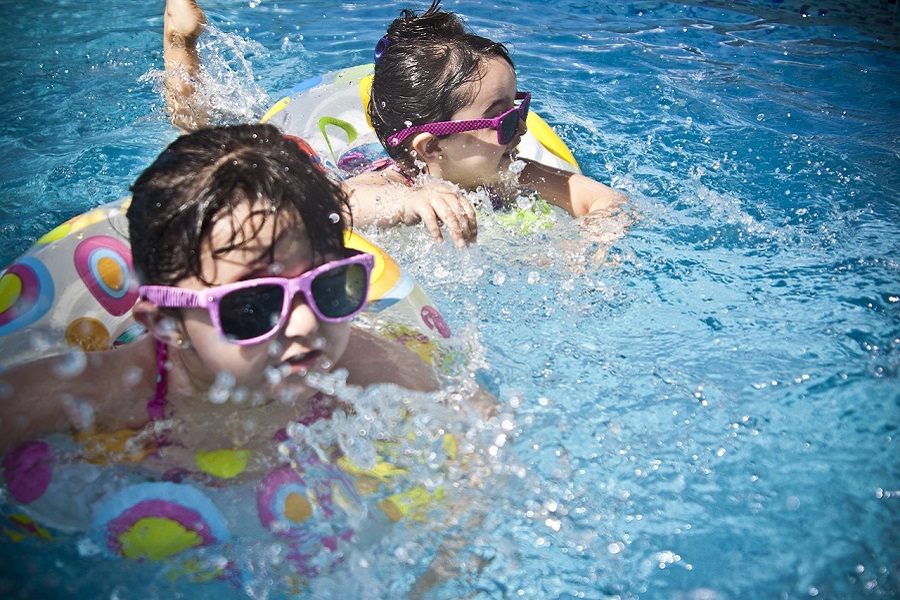 The important thing is that we enjoy looking out into the yard at our pool areas and enjoying the view. We aren't looking to make a five-star hotel pool deck for thousands of guests; this isn't a resort.
But we want to tell people they can come over and enjoy the pool with us today without having to rush outside and clean things up before they arrive.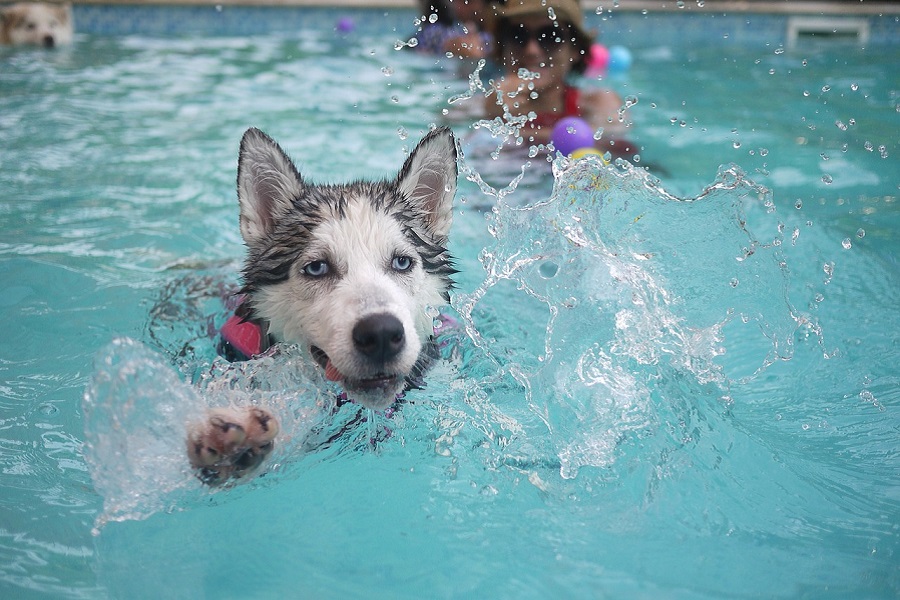 Pool Area Decorating Ideas | Poolside Seating
The first thing we should do with our pool areas is create a seating area. You can find patio sets locally that fit your style. There are even patio sets that you can mix and match for a fantastic outdoor seating area.
Shopping for patio sets can get a little pricey, though. Luckily, there are some links for that. You can DIY some patio sets; the savings will be the most significant benefit. But creating a look all your own is an entirely different story.
DIY Patio Furniture Set | Jen's Gathering Nest
Outdoor Chair Frame | Ana White
DIY Outdoor Couch | Angela Marie Made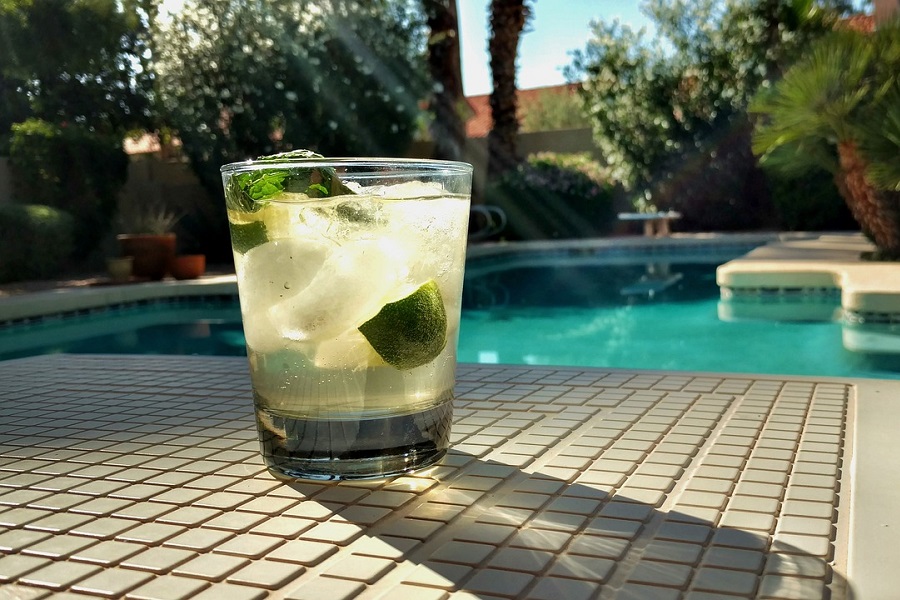 Outdoor Storage
We are all familiar with sheds as a means to store things outdoors. But sheds are not exactly appealing pool area decorating ideas. The problem is that we have a lot of pool accessories and things that we want to keep by the pool.
These things usually end up scattered around the pool. Solving the problem is easier than ever, though! You can get beautiful storage bins matching your patio furniture or DIY some storage bins. No one would be against outdoor shelving, either.
Wooden Outdoor Bin | Build It Thrifty
Outdoor Storage Box | Anika's DIY Life
DIY Pool Organizer | Savannah Kay Designs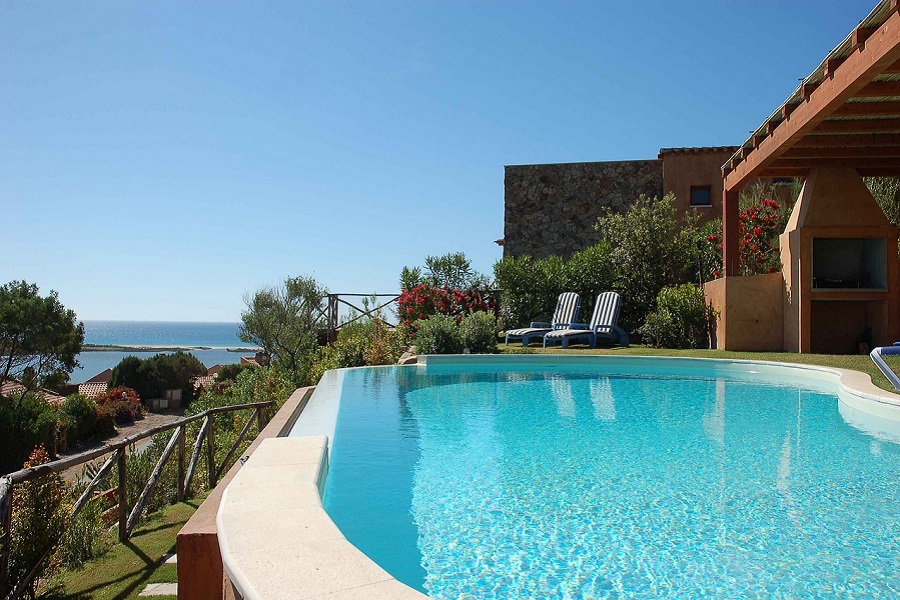 Backyard Lighting
One of the best parts of owning a private pool is that you can use it whenever you want! You don't need to wait for a lifeguard to be on duty, and the sun setting doesn't end the party. But we do want to be able to see around us.
After all, we are going through quite a bit to design our own oasis. A common fix for this is using tiki torches, which are great if not overused. String lights are another easy solution; we need some easy ways to use them.
Backyard Lighting Ideas on a Budget | Bless'er House
Brilliant DIY Outdoor Lighting | Home Lovr
New DIY Lighting Ideas | Bob Vila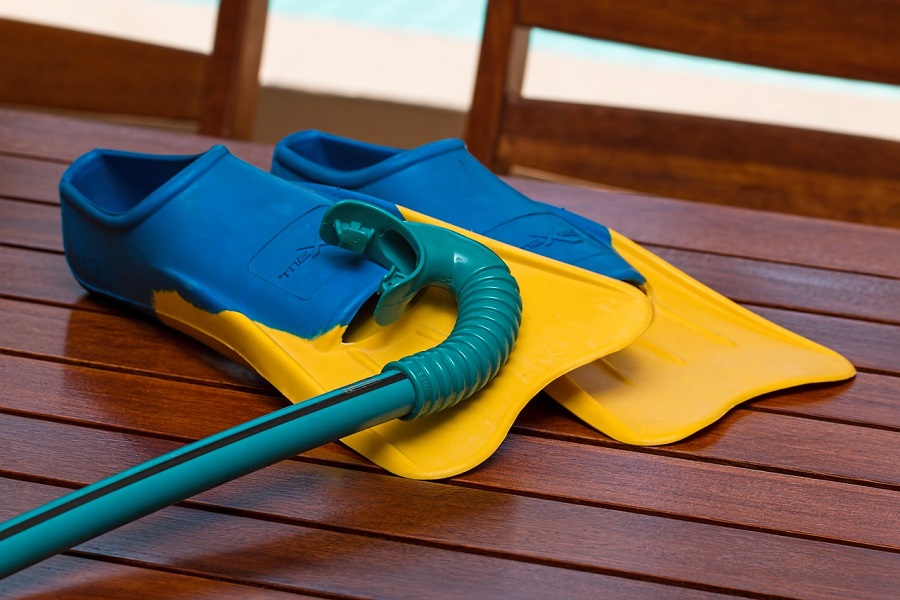 Pool Style
You can't have some easy pool area decorating ideas without adding a touch of yourself. The DIY aspects of these ideas allow you to customize every step of the way. You don't like the colors they used in the tutorial? Change the color to fit your wants and needs.
Did someone title a DIY storage tutorial as a trash can? Yes, but DIY is about doing it yourself, and so do you! You can also add a few touches along the way around the pool area once you've added the essentials. Amazon has more than a few things that could help.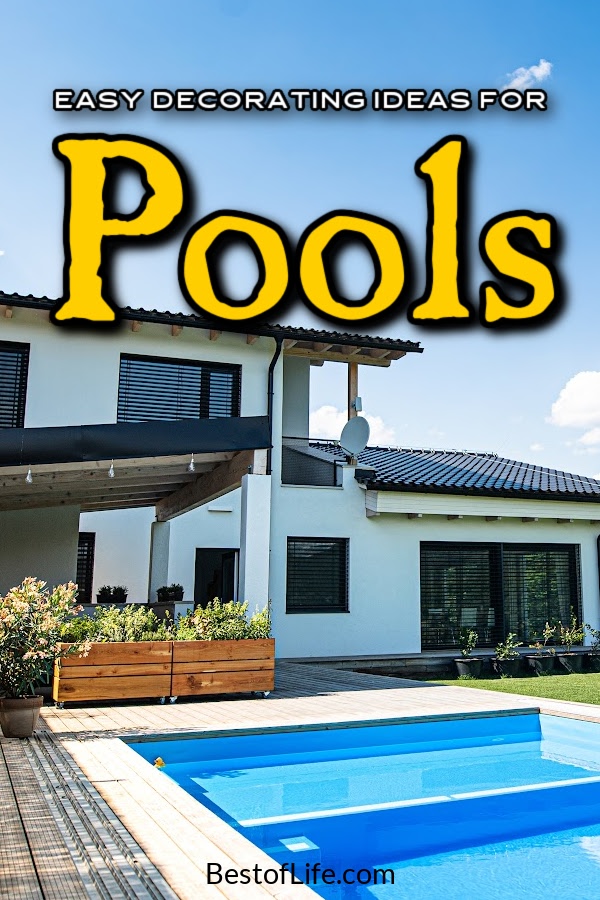 More Ideas for Summer
Easy Summer Dinner Party Tips | Dinner parties are more fun when you can enjoy them outdoors on a warm evening.
Best Summer Cupcakes | Is it even summer yet when we haven't had some summer desserts?
DIY Outdoor Lighting for Summer Parties | Summer parties go well into the night, just got to keep things bright.
3 Whiskey Drinks for Summer | Whiskey is the perfect summer drink for adults.
21 Finger Food Appetizers for your Summer Party | Yes, we need finger food for our summer parties as well.